Hostels, what are they?! Hostels are a form of low-cost, short-term shared sociable lodging where guests can rent a bed, usually a bunk bed in a shared dormitory room. This usually has a shared lounge and kitchen. Rooms can be mixed, single-sex or private. Depending on the establishment they could offer ensuite rooms or shared bathroom facilities, or both!
Hostels are particularly popular with backpackers because they offer a low-cost and super social environment. This provides a base for travellers where they can get to know other travellers from around the world – perfect for solo travellers!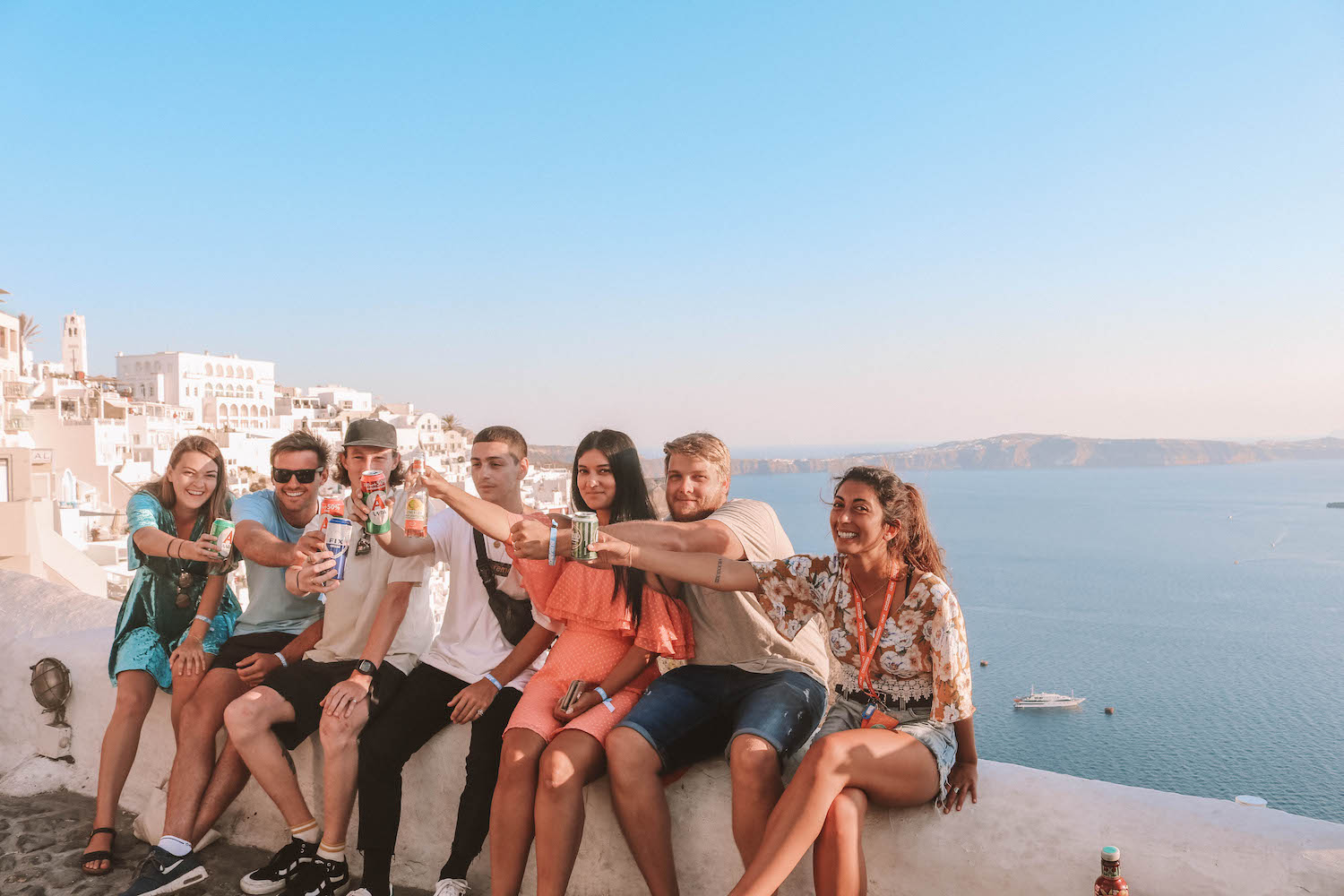 I have worked in backpackers hostels in both Australia and New Zealand for over 2years, so I have a particular speciality as an insider to recognise which hostels are worth it! I also know the ins and outs of the entire hostel experience, so I love to share my perspective with other travellers!
In this post I have compiled a list of every hostel I've stayed in as well as my thoughts, a rating out of 10 and a link so you can have look for yourself! These thoughts are based off my personal experiences, which can be subjective, so if I didn't like my stay – it doesn't mean you won't love it, and vice versa! 
As I continue my travels I will update my recommendations and reviews, so if you see me travelling to new places be sure to check back here for the newest additions.

AUSTRALIAN HOSTELS
SYDNEY, NSW
BRISBANE, QLD
Sydney Harbour YHA
9/10
Very new and modern rooms, close to standard of a budget-hotel. Incredible rooftop overlooking Sydney Harbour and the spectacular NYE fireworks displays. On the expensive side, but worth the price.
Brisbane City YHA
8/10
Really nice hostel with a rooftop bar and pool overlooking the city and Brisbane River. Private rooms are newly renovated so nice and modern. Beds are a bit stiff.
Sydney Beachouse YHA, Collaroy
6/10
I stayed here for several months during the Sydney covid-lockdown. It's a super social hostel right across the road from the beach. Was perfect for long-termers and popular for the Argentinan-community in the Northern Beaches. The only downside was just that it was a really old building, so even when it was clean it didn't look that clean.
(THE HOSTEL HAS BEEN PERMANENTLY CLOSED SINCE I STAYED)
BYRON BAY, NSW
ADELAIDE, SA
Cape Byron YHA
6/10
Nice social hostel located right in town and walking distance to the beach. I stayed here with my family and it was very family-friendly. The rooms surround an outdoor pool and plenty of communal spaces.
Adelaide Central YHA
8/10
New, modern rooms in a fairly old building. Walking distance to the Adelaide Central Market and the city centre
THE BLUE MOUNTAINS, NSW
ALICE SPRINGS, NT
Katoomba YHA
9/10
I've stayed here several times, it's the perfect base when visiting the area. Nearby the Main Street and not far from Echo Point. It's not the most social hostel but there's not much social-scene in the Katoomba area. Very popular for families and hikers. This is also the base for High and Wild, so for those who want to try abseiling or canyoning – this is where you can sign up & start/finish your tour!
Alice Springs YHA
7/10
Really enjoyed my stay here. The hostel was being operated by a friendly German couple and their newborn baby. The rooms surround the courtyard and small swimming pool. Due to safety reasons they allow you to drive your car into the grounds at night – but space is limited. The hostel is built into an old cinema so each evening they play movies projected in the courtyard.
NEWCASTLE, NSW
KING'S CANYON, NT
Newcastle Beach YHA
7/10
Rooms were fairly standard. The hostel is built into an old building so the floors are a bit creaky and the walls are quite thin. Large open communal spaces and about a 10minute walk to the beach.
King's Canyon Holiday Park (YHA Associate)
1/10
Really disliked my experience here. It was very expensive but the only place we could find in the area. The room was dirty and full of bugs and it was an additional $50 to hire any crockery for the communal kitchen. None of the outdoor BBQs worked. They had a nice open-air restaurant/bar area with live music. Only benefit was that none of the staff would serve us in the morning so we just helped ourselves to the breakfast buffet and left. I believe soon after my stay they had a change in management and that's why my stay was so lacking.
PORT MACQUARIE, NSW
DARWIN, NT
Ozzie Pozzie Backpackers
7/10
Can imagine this hostel being really social in the summer but in the winter it was fairly quiet. Nice outdoor communal spaces with games like pool & airhockey. Newly refurbished private rooms.
Youth Shack Backpackers
6/10
Party hostel with a poolside bar. Unfriendly staff and additional costs for everything – even the TV remote. Parking was not guaranteed. The bar was closed before we arrived and never reopened – but dirty beer jugs were left out for several days. The hostel is located between two bars so each night you can hear blaring karaoke music or bass.
You might like: 
7 Days in the Blue Mountains; Hikes, Waterfalls & Sunsets
7 Days in the NTs Red Centre; Itinerary for first timers
Sydney to Byron Bay Road Trip: 10 Best Stops To Make Along The Way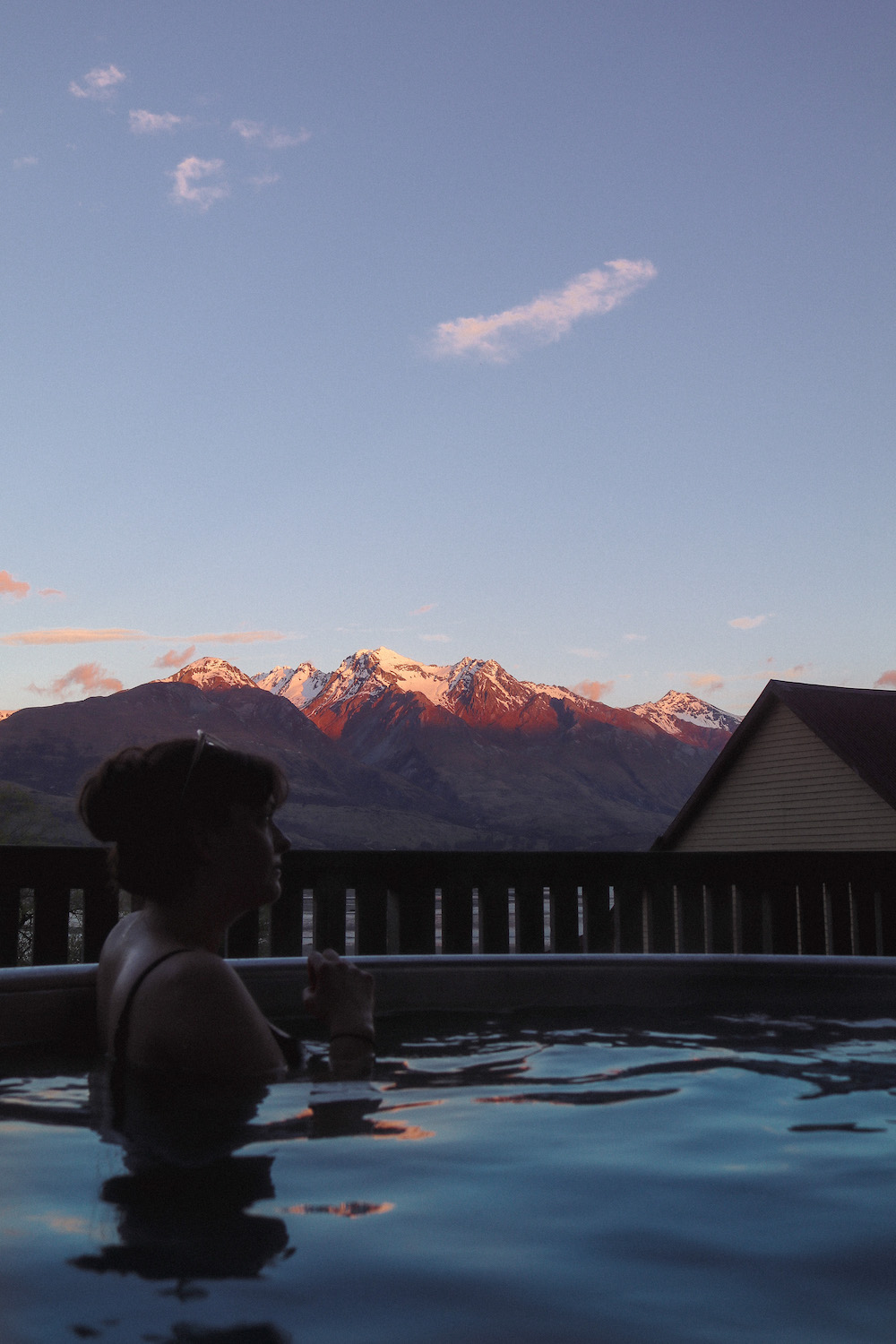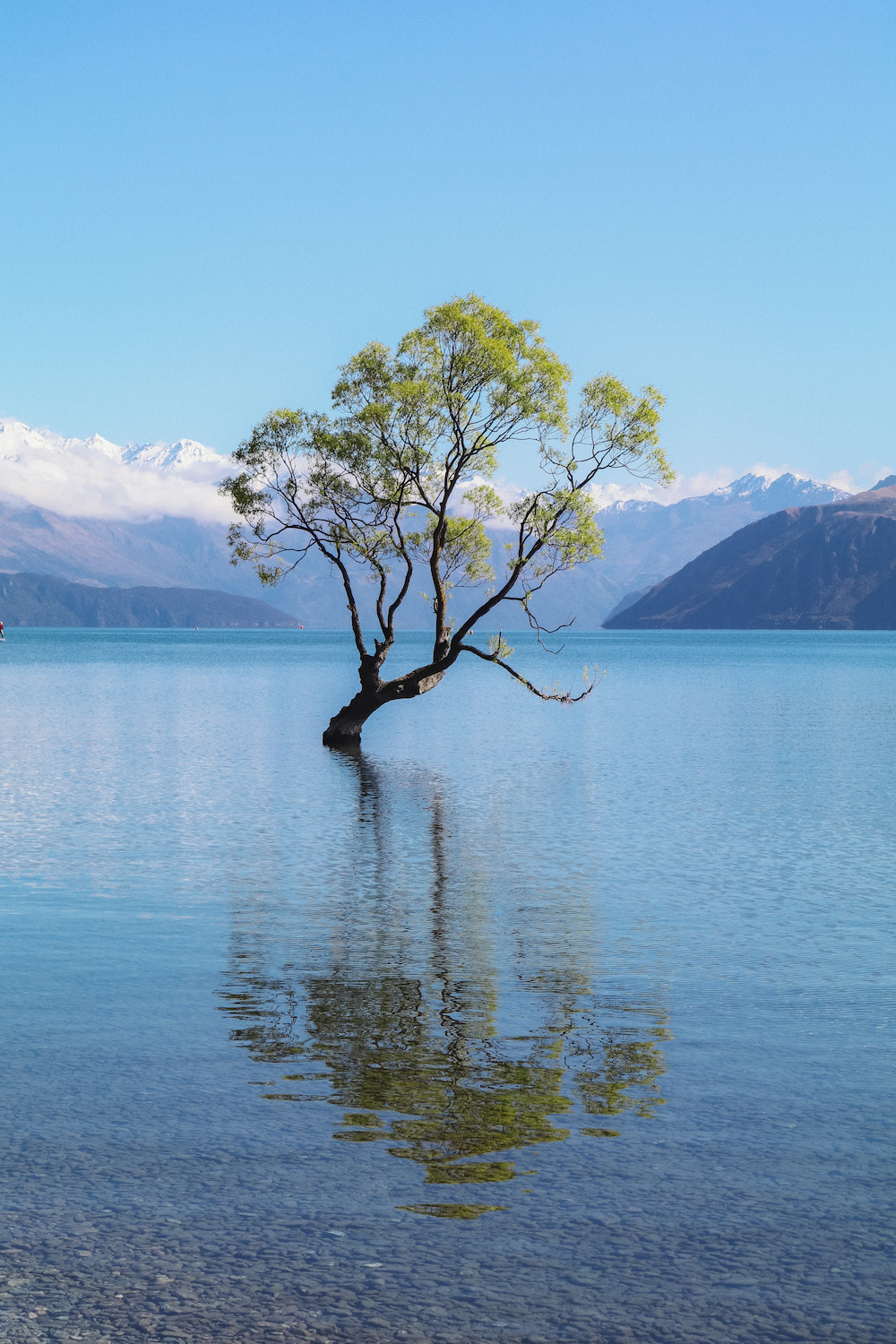 NEW ZEALAND HOSTELS
QUEENSTOWN, SOUTH ISLAND
CHRISTCHURCH, SOUTH ISLAND
YHA Queenstown Lakefront
9/10
Newly refurbished modern building along the waterfront. About a 5min walk from town centre. Nice bathrooms and communal kitchen but not a very social hostel. Really nice private rooms – budget hotel standard.
(THE HOSTEL HAS BEEN PERMANENTLY CLOSED SINCE I STAYED)
YHA Christchurch
6/10
As it's built into an old house the layout is a bit confusing. The room I stayed in was quite cramped but it was a nice central location just on the edge of the city.
(THE HOSTEL HAS BEEN PERMANENTLY CLOSED SINCE I STAYED)
YHA Queenstown Central
6/10
Very old building but kept to a good standard – all rooms are ensuite. New kitchen with a view over the waterfront. Other than the kitchen area there are no communal spaces so not a very social hostel.
(THE HOSTEL HAS BEEN PERMANENTLY CLOSED SINCE I STAYED)
Haka Lodge Christchurch
6/10
I generally have liked all of the Haka Lodges I have stayed in – my only fault would be that it was located quite far out of the city centre and there were no food options nearby. The rooms were nice and comfy and had some cosy communal spaces.
(THE HOSTEL HAS BEEN TEMPORARILY CLOSED SINCE I STAYED)
Haka Lodge Queenstown
9/10
One of my favourite hostels. The rooms are quite small but have privacy curtains and lockers under the bunks for your luggage. Various communal areas and very social. Right on the border of the town centre.
Urbanz
7/10
Nice modern rooms right in the centre of Christchurch. Helpful staff and nice communal spaces.
Adventure Hostel Queenstown (Q1)
9/10
Right in the centre of town. Very social hostel with plenty of communal spaces. Tidy minimal rooms and a comfy cinema space. Has two large sunny balconies with BBQs overlooking the Main Street. The staff and volunteers are super friendly – this was the PLACE to be during the lockdown!
MOUNT COOK AORAKI, SOUTH ISLAND
TEKAPO, SOUTH ISLAND
YHA Aoraki Mt Cook Backpackers
8/10
Looks like a proper ski-lodge! The walls are quite thin as you can hear into the other rooms. Great base for hikers.
(THE HOSTEL HAS BEEN PERMANENTLY CLOSED SINCE I STAYED)
Tekapo YHA
8/10
Brand new building – almost looks like a hotel. HUGE glass windows overlooking Lake Tekapo and really nice rooms.
(THE HOSTEL HAS BEEN PERMANENTLY CLOSED SINCE I STAYED)
GLENORCHY, SOUTH ISLAND
Kinloch Wilderness Retreat
8/10
Can be found about a 30min drive from Glenorchy's town centre and offers various accommodation types. Camping, dorms, and lodges are available with an on-site hot tub, yoga, yurt, massages, kayak tours and a restaurant. There's also a communal kitchen and lounge area with shared bathroom facilities. Secluded location so you're guaranteed a good nights sleep. Popular for hikers & trampers.
You might like:
7 Days on the South Island, NZ; Itinerary for First Timers
Tips for Aussies Moving to Queenstown this Winter Season
Best Walks in and Around Queenstown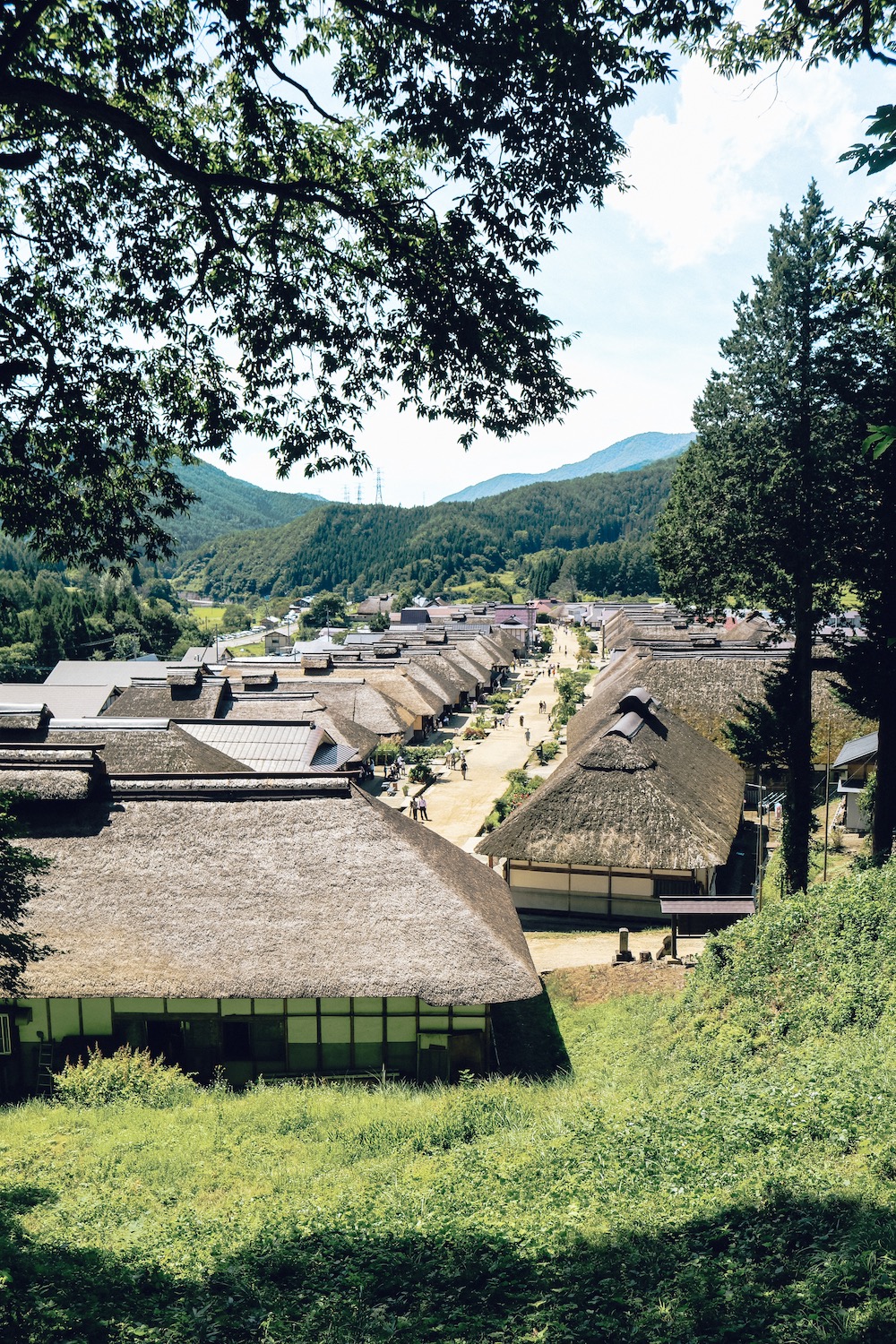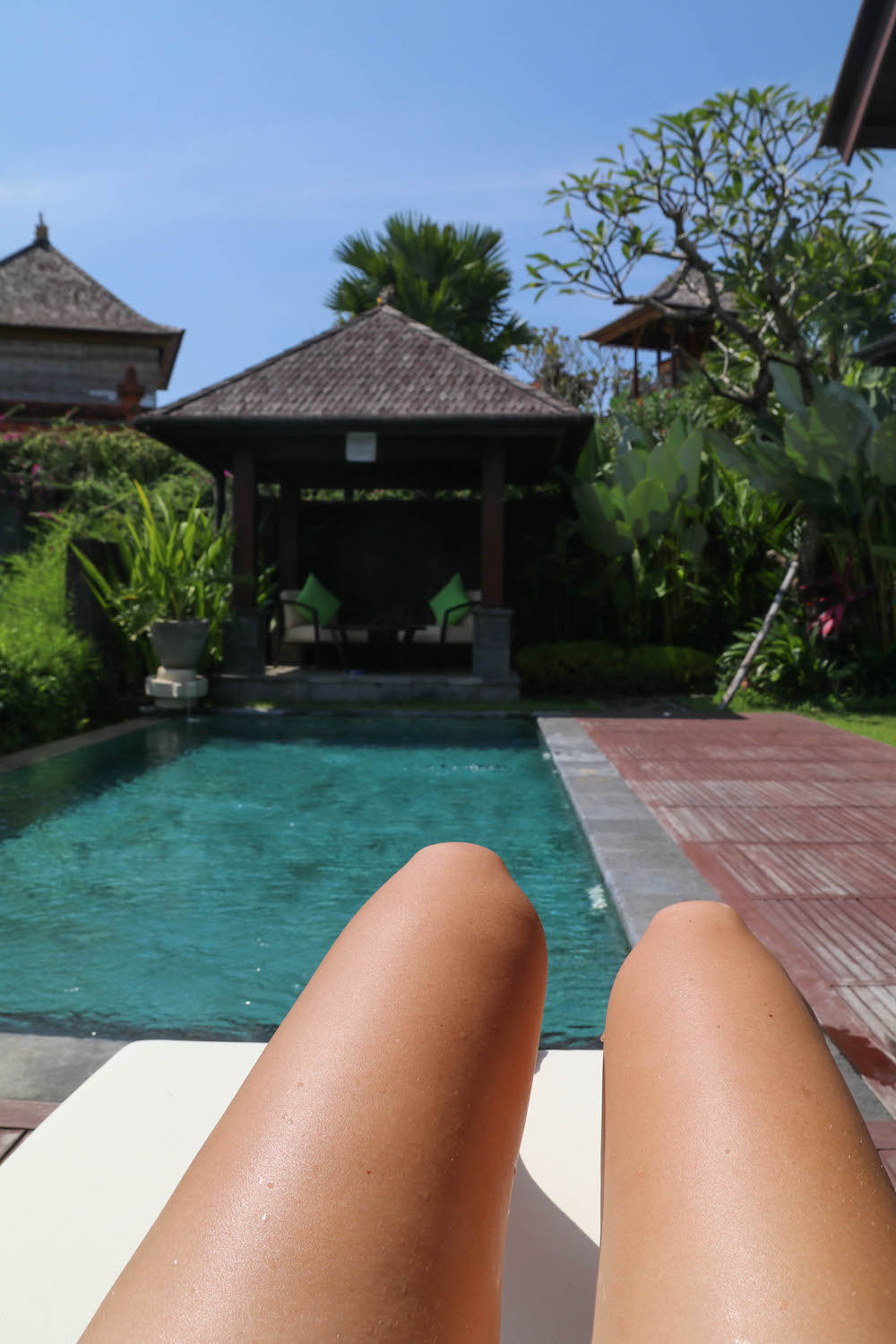 ASIA HOSTELS
PHUKET, THAILAND
LUB D Patong
8/10
A popular hub for backpackers, LUB D is also a great place to meet new people that you'll likely run across again on your Thailand travels. Their regular pool parties welcome non-guests as well so it's really easy to get to know people and join in on the games run by the staff. There's also Muay Thai on site, a bar/restaurant & various accommodation types. Walking distance to the beach and Bangla Road
You might like:
10 Island Hopping Highlights for party-lovers in Thailand
10 Experiences you didn't know were hidden in Fukushima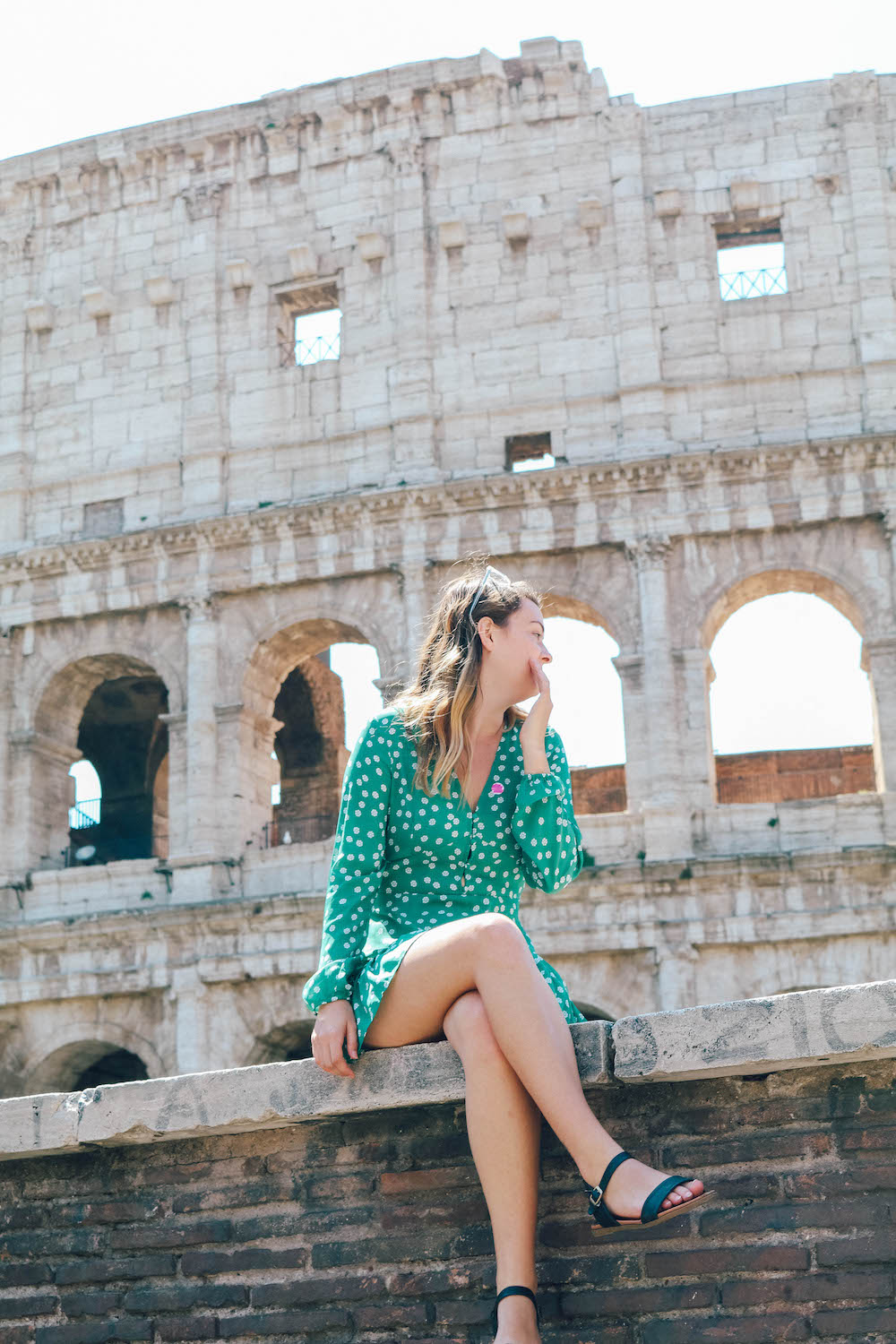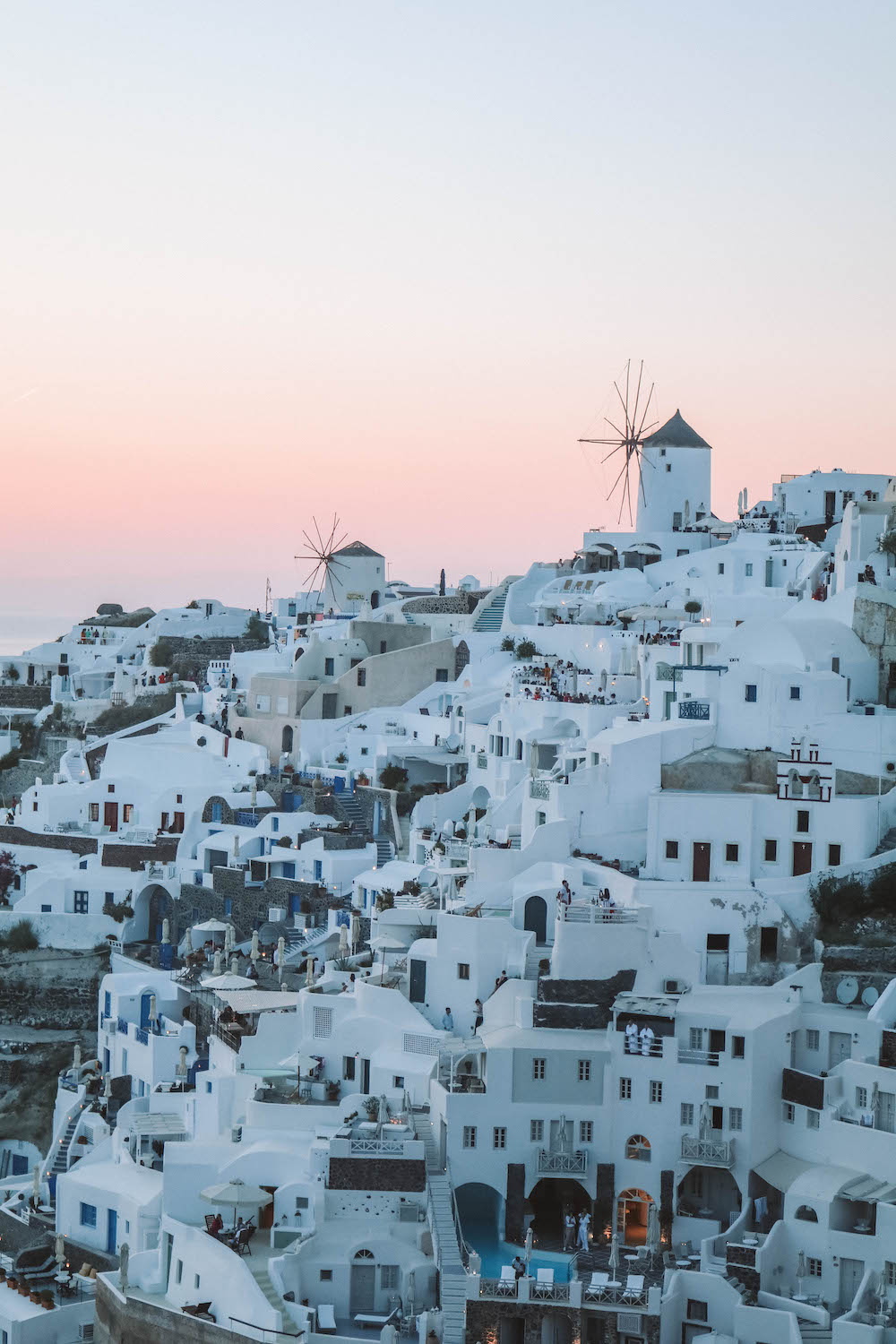 EUROPEAN HOSTELS
ROME, ITALY
MYKONOS, GREECE
RomeHello Hostel
7/10
Great location in the city centre, about a 10-15minute walk to the Trevi Fountain. Super social hostel with plenty of activities and a large open courtyard. Had an onsite pub as well with plenty of dinner deals for guests. Nice large modern rooms with built in chargers etc. For larger dorm rooms there were several seperate ensuite showers/toilet facilities.
Paradise Beach Camping
9/10
The place to be when staying in Mykonos. Rooms vary depending on budget. Onsite there is a beach club that offers drinks deals all day. Sometimes celebrity DJs will perform here! There are regular full-moon parties and easy access into town. This is the base for most group tours so lots of travellers pass through here. Several restaurants and shops available on-site.
Roma Camping in Town
6/10
Nice facilities – a little like a holiday park as the rooms are in cabins. On-site restaurant and swimming pool. This is the base for Busabout tours, however it is quite a distance from Rome's city centre.
Paraga Beach Hostel & Camping
8/10
Really great location. Beside the beach with a poolside-bar and plenty of social scene. The rooms aren't all that spectacular depending on your budget. Onsite restaurants and regular buses into town.
FLORENCE, ITALY
ATHENS, GREECE
PLUS Florence
6/10
This was the base hostel for busabout/contiki tours so there were plenty of travellers coming through. Located quite close to some nice markets and not too far of a walk away from the city centre/duomo.
Safestay Athens (previously Athenstyle)
7/10
One of my favourite hostels purely for the rooftop bar and balconies overlooking the Acropolis. The rooms are quite standard, but it's super social with plenty of Happy Hour deals. This is the base hostel for most contiki/busabout tours so there are always travellers coming through.
NAPLES, ITALY
SANTORINI, GREECE
Hotel Bella Capri
1/10
Wouldn't stay here again. Had trouble finding the entrance and the elevator was very old – coin operated. The doors had no locks and there was a blackout only in my room when I stayed here. Did not feel comfortable or safe for my belongings.
Fira Backpackers Place
4/10
Did not enjoy my stay here. Incredibly rude staff and too many house rules. Ensuite rooms are quite nice but communal bathrooms are dark, dirty and cramped. Nice outdoor courtyard and small swimming pool were the only things I liked about staying here.
SORRENTO, ITALY
IOS, GREECE
Ostello Le Sirene
6/10
Bit of a weird setup as it's built into an apartment building. The reception is in a seperate area. Nice modern rooms but fairly cramped. I stayed in a 6bed female dorm and there was barely any floor-space.
Far Out Beach Club
8/10
The ultimate base for those who want to experience Ios's party-scene. Has an on-site nightclub with a pool and various accommodation types. During the Summer I would recommend picking a more expensive room-type for more comfort. The "doghouses" I would not recommend. Most people I know who booked these upgraded straight away.
POSITANO, ITALY
BERLIN, GERMANY
Hostel Brikette
8/10
The only hostel available in Positano. It's not a very social hostel but it has a stunning balcony overlooking the iconic Positano cliffsides. It's about a 20minute walk down to the beach but this would be the same for most accommodation options. The rooms were spacious with seperate ensuite shower/toilet facilities. It also has an on-site bar/bottle shop so you can take your drinks out onto the balcony!
St Christophers Hostel Alexanderplatz
5/10
The rooms and beds were nice – lockers underneath and chargers attached. Bathrooms were a bit gross and the cleaners used WAY too much bleach. Downstairs there is a bar in the reception which is a super social place to meet other travellers. Great food & drink deals for guests.
LA SPEZIA, ITALY
DRESDEN, GERMANY
Grand Hostel Manin
7/10
Nice modern rooms with a cute little kitchen overlooking the street below. The staff were really friendly but I got the impression there was no night-staff as the partiers were very loud and disruptive. Also a great base when visiting Cinque Terre as it's very easy to access via train.
a&o Hostel Dresden-Hauptbahnhof
8/10
Nice modern rooms and very easy access to the Central station and into the city. Only thing I found odd was that you had to pay extra to use bed linens.
RIOMAGGIORE, CINQUE TERRE, ITALY
HAMBURG, GERMANY
Cinque Terre Holidays
6/10
Bit of a weird one. There are hardly any photos other than of the office which is right in town – but turns out the hostel is not here it's actually about a 15min walk uphill via a public elevator. We booked 2 dorm beds & were given a double bed – one toilet/shower between 3 rooms & they only accept cash. The views were incredible though – they overlooked the ocean. Each room had a fridge & a fan. I would stay again just woul dhave preferred to know all of this beforehand.
a&o Hostel Hamburg-Hauptbahnhof
6/10
Nice modern rooms with seperate ensuite shower/toilet facilities (perfect for dorms). Very old building though so the hallways stank of cigarettes. Less than a 10min walk to the Central Station but not in the nicest area after dark. Very few food options nearby so if you want to go out to dinner you have to walk under the tunnel.
GENOA, ITALY
VIENNA, AUSTRIA
Ostello Bello
8/10
Really liked it here – spacious rooms, plenty of communal areas & welcome drinks in the bar. Free veggies/pasta in the kitchen as well. Right by the bus/train station. You had to download an app to unlock your doors which you could also meet other travellers through
Wombat's City Hostel Vienna Naschmarkt
7/10
Nearby the stations and walking distance from the centre of town and markets. Nice cafe & communal areas. The mattresses were quite hard & the staff weren't the friendliest
BARCELONA, SPAIN
–
Safestay Barcelona Passeig de Gràcia
4/10
While it had a great location by Casa Batlló and the trainline, the place felt dirty and the bathrooms were gross – not sure if they were cleaned before I arrived. The showers were incredibly small and ran on a 10second timer.
Yeah Hostel
9/10
Super social & friendly place. Plenty of group activities and family meals. The beds and duvet were the comfiest I've ever had in a hostel. As well as a normal locker there's an additional locker in the head of each bed so you can keep your valuables close to you!
Urbany
6/10
Really new, modern and clean rooms with an awesome rooftop terrace. Wifi is really good and the hostel is nearby a Westfield. I felt that it wasn't very social & bar opening times were random. They charge for luggage storage but can't provide change for the lockers. The hostel itself is not really near anything, Sagrada Familia is about a 20min walk.
St Christopher's Inn, Las Ramblas
7/10
It's a party hostel for sure – so sleep isn't the best, but the group activities & bar are great. They even had someone take us out to a Sala Apolo for clubbing at 1am. There are privacy curtains and high ceilings – the main negative was just the shower pressure as you have to stand right up against the wall.
FARO, PORTUGAL
PARIS, FRANCE
Hostellicious
7/10
The hostel was modern with nice new beds & very close to the bus/train station. Large communal areas & kitchen. The rooms were very noisy from the pubs out on the street and chanting late into the night – the rooms were also very hot. Bathrooms are uni-sex
3 Ducks Boutique Hostel & Bar
5/10
The rooms surround the bar area so they stay very loud until about 11pm. The rooms & communal areas are very tight for space & lack maintenance. Anything that could be loud, was.
Tilia Hostel
7/10
Was in a large old house – beds were spacious & had massive ladders & curtains. Very close to town & the bus/train station. My room was a bit loud as it was near the kitchen but this died down around 11pm. Staff showed us around when we checked-in & plenty of organised activities
HI Hostel Paris Yves Robert
5/10
Located close to the stations & Eurostar but otherwise not the nicest neighbourhood. The rooms get no wifi or airflow as there's no aircon or opening windows. Nice brekky options, bar area & restaurants nearby
LAGOS, PORTUGAL
NICE, FRANCE
TopCity Hostel
7/10
Nice new facilities & an incredible rooftop pool. Free brekky & organised dinners. The female dorms have a joint balcony overlooking the beach. Only downfalls were that the check-in time is very late (4pm) & the staff were very careless. They were never around or were always pre-occupied / on their phones. My check-in took 45mins because they left me sitting there while they changed shifts & then forgot to give me sheets.
Hostel Villa Saint Exupery Beach
7/10
The rooms weren't at all as nice as the communal areas were, but decent enough. Location was great, right by Place Masséna. Bar crawls & walking tours available.
SPLIT, CROATIA
MARRAKECH, MOROCCO
Hostel Like Me
5/10
Not the nicest hostel, it's a little walk away from Split's town centre. Standard shared facilities and dorm rooms. Budget prices.
The Central House Marrakech Medina
9/10
One of my fave hostels ever! It has a stunning riad and rooftop bar. The rooms are spacious, modern and have several cubicles within the ensuites. Wifi didn't work in the rooms but decent in the communal areas. Great location within the Medina and the staff gave heaps of great tips (as well as some knowledge about local scams etc). They also have airport transfers available.
Design Hostel Goli&Bosi
7/10
Nice, convenient accommodation in the centre of Split. Modern rooms with privacy curtains and seperate ensuite bathrooms/showers. Interesting colour scheme of bright yellow everywhere and on-sire bar/restaurant and cinema area.
LAUTERBRUUNEN, SWITZERLAND
LUCERN, SWITZERLAND
Camping Jungfrau Alpine Lodge
7/10
Wish I saw more of this place. Surrounded by mountains and waterfalls, this hostel resembled a ski-lodge & the rooms are more like cabins dotted over the property.
Barabas Luzern
5/10
A very interesting choice of accommodation as it's built into an old jail. There weren't any communal areas but a small bar with on the ground floor. It's very hard to shake the feeling that you are inside a jail as the rooms are quite basic.
DUBLIN, IRELAND
GALWAY, IRELAND
Gardiner House Hostel
7/10
Located pretty far out of town but keeps it nice and quiet in the evenings. Nice rooms & communal areas.
Woodquay Hostel
6/10
Really homey vibe. Small but quaint. Great location right by town but night directly in the centre of everything. Super friendly staff with heaps of local recommendations.
BUDVA, MONTENEGRO
PODGORICA, MONTENEGRO
Montenegro Hostel B&B Budva
6/10
Great location and the best night sleep I've had in a while. Super comfy beds & privacy curtains that surround the entire bunk (only if you have a bottom bunk). One bathroom & kitchen per floor/dorm. Aircon, windows that open & wifi, nearby the bell tower? Only negatives is that it can get super loud at night (especially in the Summer when all the bars are open & there is one right outside) & the location on google maps is wrong, I just walked around until I found it.
Stars Aspava Hostel
3/10
Looked quite dodgy when I arrived late as the bottom floor was out for rent and the entrance wasn't very noticable. The entire building was very old and smoking friendly. The beds were super comfy and looked new but very loud with no doova cover/sheet. No keys or locks for the bedroom door. The showerhead was broken and sprayed everywhere. The host was very friendly.
You might like:
The Best Places to Party in Greece
7 Days on the Amalfi Coast; Itinerary for Naples, Capri & the Amalfi Coast
10 Incredible Experiences across Croatia's Dalmatian Coast
UK HOSTELS
LONDON
Generator Hostel
7/10
Really spacious, modern rooms and heaps of communal spaces. On-site bar, brekky buffet, cafe and super modern/easy check-in process
YHA Earls Court
7/10
Family friendly hostel. Cafe & shop in the reception area and a massive private garden area, perfect for summer! High ceilings and spacious communal areas
London Backpackers
3/10
Not my favourite. Located really far out of the city & not much in the area. Rooms are massive 3-tier bunkbed rooms of like 18 or 21. Communal areas are nice and newly renovated but very small.
Camden Inn – St Chistopher's
5/10
Nice sports bar but reception is located a the bar so checking in can be a bit daunting. The staff weren't all that friendly when I was there but that's subjective! The kitchen area is pretty much just a fridge & a microwave so cooking your own meals is very limited
Wombats City Hostel
8/10
Nice modern communal areas & kitchen. Rooms are super spacious & they've even won awards for the best "big" hostel. Nice underground bar that isn't noisy in the rooms! Super social environment and friendly staff.
You might like:
10 Iconic Rom Coms set in & around London

AMERICAN HOSTELS
VENICE BEACH, LA, CA
NEW YORK CITY, NYC
Samesun Venice Beach
8/10
Amazing location right on Venice Boulevard inside the iconic blue "History is Myth" buliding. I stayed in a female dorm and had a view right over the beach.
West Side YMCA
5/10
I didn't feel safe here, I got the impression that many "dodgy" people lived in the building. It was very old so even though it may have been clean I didn't get that impression. Great location by Central Park though. They offer free group exercise classes, including yoga and Pilates, and have a massive fitness centre and swimming pool
SANTA MONICA, LA, CA
BROOKLYN, NYC
HI Los Angeles – Santa Monica
8/10
Great location by Santa Monica Boulevard. Super social hostel with nice communal spaces. Only fault was that my room was quite cramped. Had plenty of hostel activities included during my stay – like bar crawls and walking tours.
The New York Loft Hostel
8/10
Really nice facilities and dorm rooms that surround an open courtyard and communal kitchen. Location is a bit out of the way in Brooklyn but easy enough to navigate the metro system.
(THE HOSTEL HAS BEEN PERMANENTLY CLOSED SINCE I STAYED)
HOLLYWOOD, LA, CA
WASHINGTON DC
USA Hostels Hollywood
7/10
Nice facilities and comfortable dorm room sizes. Walking distance to Hollywood Boulevard.
(THE HOSTEL HAS BEEN PERMANENTLY CLOSED SINCE I STAYED)
DC Lofty
7/10
Built into a loft-style house, walking distance to the White House. Communal areas are quite small but the staff are super friendly. I was unfortunate enough to share a bunk with someone who had night-terrors but they were super accommodating. The 8bed dorm room was a decent size with lockers.
SAN FRANCISCO, CA
HI – Fisherman's Wharf
7/10
Nice view over the beach and walking distance to the famous Pier 39. Location was a little bit out of the way and the included brekkie was just cereals. I made the mistake of staying in a 20+ dorm which was just a giant hall filled with bunkbeds, would stay again but in a smaller room.
Orange Village Hostel
6/10
Central location in the city. Friendly staff. Rooms were quite small. I don't know the area that well but I didn't find it a very nice area to walk around after dark.
You might like: 
10 Ways to follow Lewis & Clark's Expedition – North Dakota
10 Best Movies to take to California

CANADIAN HOSTELS
WHITEHORSE, YUKON
VANCOUVER, BC
Beez Kneez Bakpakers
5/10
Built into a house with seperate cabins out the back. I stayed in one of the cabins and really enjoyed the outdoor vibes here. Only annoyance was just that there are no bathroom facilities for the people staying out the back
Cambie Hostel – Gastown
7/10
Friendly staff and on-site bar/restaurant. Super social environment and convenient location in the city centre
You might like: