The Yukon is the mountainous territory of Northwest Canada that sits next to Alaska. It is known for it's hiking, salmon fishing, canoeing and other outdoor activities including dog sledding. If you're lucky, in Summer you can even spot the northern lights here in its capital city; Whitehorse.
I wouldn't have known about Whitehorse if not for a word-of-mouth recommendation, and it is one of the most beautiful places I have ever been to. it is also one of the first places I've visited that is just about the vast landscapes. No big cities, no resorts, NO skyscrapers.
"Few cities in the world offer such rich access to pristine wilderness, yet still provide all the amenities of a modern metropolis. Hugged by the banks of the Yukon River and surrounded by the peaks of Grey Mountain, Haeckel Hill, and Golden Horn Mountain, Whitehorse is the Yukon's most cosmopolitan community, but its easy access to trails, rivers, lakes and mountains are what will make your trip memorable."
A little bit of history: 
The Klondike Gold Rush simply put, was a migration by an estimated 100,000 prospectors to the Klondike region of the Yukon in north-western Canada between 1896 and 1899.
Top 10 Attractions;
Aurora Borealis Tours

Bushwalking opportunities

Kayak/Canoe down the Yukon River

Take a hiking trail

Miles Canyon

S.S. Klondike

Bike tours

Yukon 4×4 Off-Road Tour to Montana Mountain

Overnight canoeing tours

Whitehorse Fishway
For more information on some of these destinations, click (here)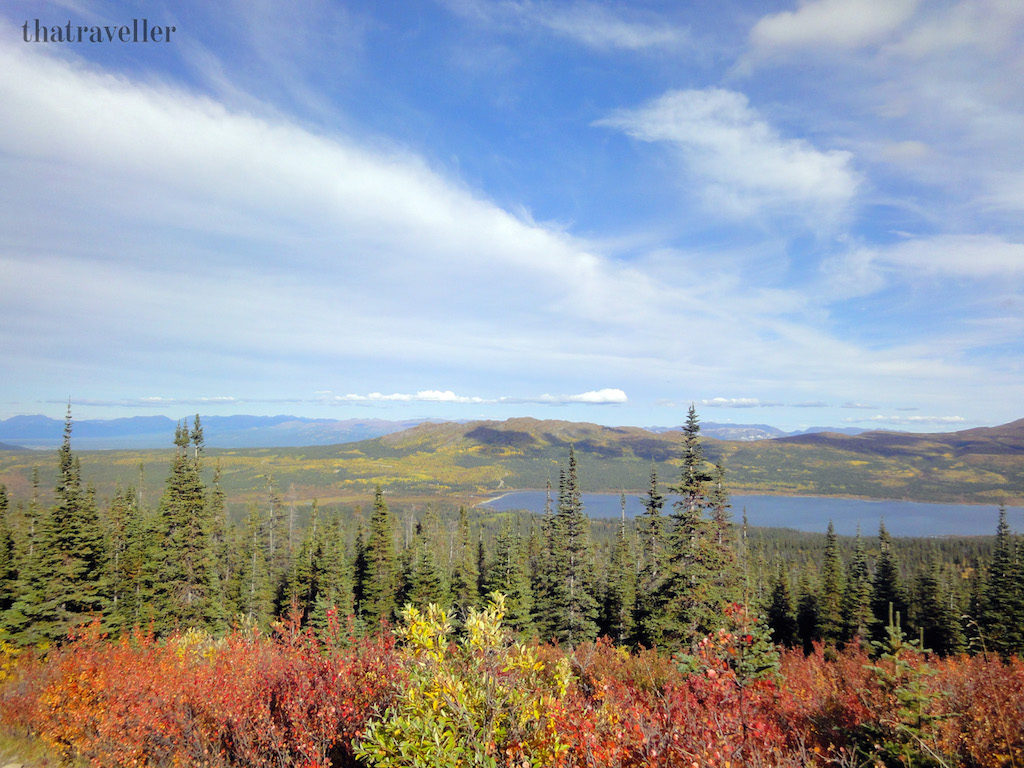 Where to eat:
Klondike Rib & Salmon Barbecue – the most recommended on my journey, the locals were in love with this eatery. Bison burgers were up top with the favourable mentions

Burnt Toast Café – bistro style cuisine

Deck – for homely pub food

Sanchez Cantina – Mexican cuisine

Giorgio's Cucina – Italian cuisine
Where to stay:
Beez Knees Backpackers
The Beez Knees sits just on the outskirts of town, but is only a 5minute walk from the town centre. This backpackers hostel accommodates shares rooms, private rooms and separate cabins. The Beez Knees is a house turned share-house, with separate cabins and caravans in the backyard that contain the basic necessities needed for ones stay. Common rooms, the kitchen and bathrooms are located in the main house. Note: the outdoor cabins are open depending on season as it can get too cold in winter to accommodate them.
Mountain Ridge Motel and RV Park
The Mountain Ridge Motel is located just a few minutes drive up the Alaskan Highway, and is more easily accessible if you are travelling by car. If you want to catch the bus, it's just a 20 minutes walk down the vast Alaskan Highway to the bus stop, which I myself found quite refreshing. The Mountain Ridge Motel and RV Park, basically describes itself in the name – there is accommodation for both people travelling through with RVs and for those needing a room. The Mountain Ridge Motel also offers amazing views of the mountainous landscape.
High Country Inn;
Most recognised by the large wooden park ranger that stands by the entrance. The High Country Inn offers an assortment of different rooms, some with fireplaces and some with kitchen amenities.