"My name is [Holly]. So what else do you need to know… Stuff about my family or where I'm from?

None of that matters… Not once you're across the ocean and cut loose. Looking for something more beautiful, something more exciting… and, yes I admit… something more dangerous.

So after 18 hours in the back of an airplane, 3 dumb movies, 2 plastic meals, 6 beers and absolutely no sleep… I finally touched down…"
My Background
My first solo journey started straight after finishing high school when I embarked on a gap year around North America. This was also my first experience as a travel writer. Creating content on-the-go for publications such as BoundRound, Views on Top and my own personal blog.
After returning home, I knew it was a career I wanted to pursue, and I continued to write and take photographs for publications such as Yahoo7! Travel, Out and About with Kids Magazine, Travel Monitor, Flight Centre, and expanding my own blog THATraveller.com.
Having completed various photography courses, I was able to incorporate my love for landscape imagery with my stories. Now, six years on I have travelled all around Europe with companies such as Contiki and Busabout, and independently around various locations in Indonesia, Japan and Thailand, Vietnam, Malaysia, New Zealand, New Caledonia, and domestically all over Australia, all whilst completing my university degree in Tourism Management from home (completed 2018!)
A Little More;
🌏 Country I Dream of Visiting: Mexico
🇳🇿 Favourite Country: New Zealand
🌟 Favourite Place Visited: Santorini, Greece
⛷ Favourite Family Trip: Mount Buller, VIC
🐃 Favourite National Park: Theodore Roosevelt National Park, ND / Banff National Park
🌉 Favourite Bridge: Lions Gate Bridge
🏖 Favourite Beach: Positano Beach, Amalfi Italy
🏝 Favourite Island: Ambon Islands, Indonesia
🏙Favourite Cities: New York City, San Francisco, Santorini, Queenstown, Rome
🏨 Favourite Accommodation:
The Fairmont Waterfront – Vancouver
The Hotel Beacon – New York City
The Shangri-La – Tokyo
Hoshinoya – Tokyo
Sanctoo Villas, Bali
Suites of the Gods Cave & Spa – Santorini, Greece
💖 Places I'd love to visit: Africa, Hawaii, Iceland, New Orleans, Kakadu, Mexico
😃 Favourite Locals: Canadians, Kiwis
🍕 Favourite Place for Food: Thailand, Japan, Italy
✈ Favourite mode of transportation: Flying with a window seat
🚆 Longest Transit: Cagliari > Rome > New Dehli > Sydney
🚗 Shortest Transit: Probably Sydney > Melbourne/Gold Coast
💼 Favourite way to Travel: With a suitcase
👧 Do you like travelling alone? YES. I love the independence.
Contact: hollyosullivan7@gmail.com
Instagram: @holly_osullivan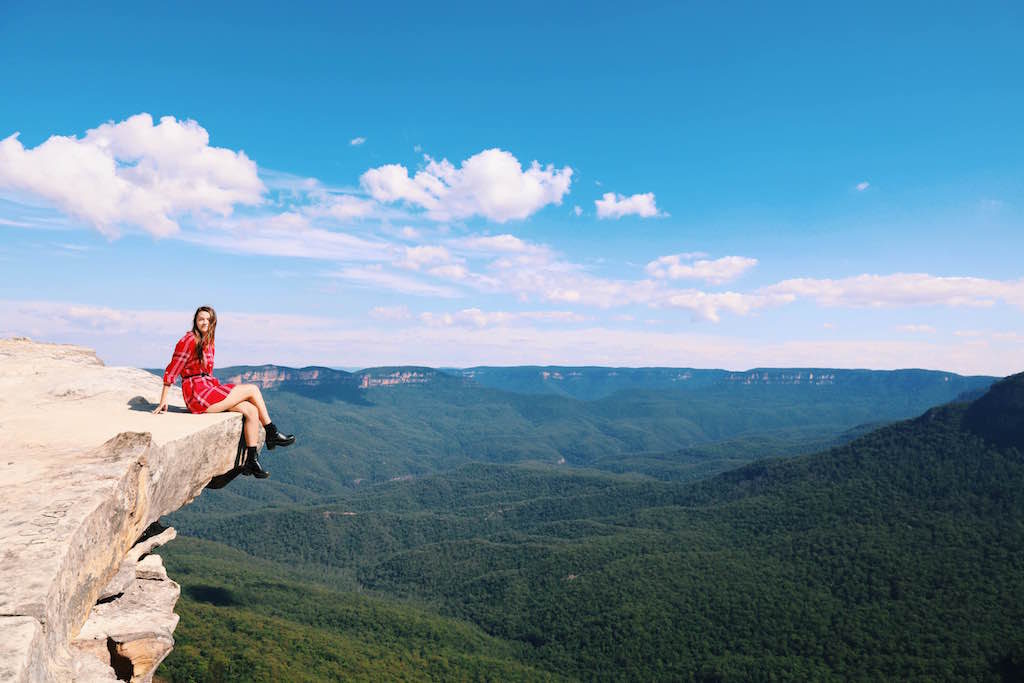 Random Facts;
🍦 Favourite Ice Cream: Connoisseur Caramel Honey Macadamia
📺 Favourite TV Shows: TWD, GoT, Veronica Mars, FRIENDS, TVD, Teen Wolf, Black Mirror, Stranger Things
🍹 Favourite Drink: Thai Milk Tea
🍝 Favourite Food: Thai Chicken Larb (but I'm vegetarian so I have it with fake chicken!)