The Blue Mountains is filled with endless opportunities to explore and discover, so fitting that into one week can prove challenging… but I'll do my best! Here's a 7-day itinerary for first time travellers to the Blue Mountains – and avid hikers/walkers.
The Blue Mountains is known for its dramatic mountain vistas, valleys and bushland, it's a great destination for hikers, adventure seekers and nature lovers. The Blue Mountains is about a 90minute drive from Sydney (subject to traffic), and can also be reached via train to Katoomba. It's an expansive area to explore, so I would recommend visiting with a car if you're able to.
Day 1 – Travel Day & The Three Sisters
Day one we'll set aside some time to drive out to Katoomba (or catch the train) to familiarise yourself with the area. First stop, Echo Point! The most popular starting point for the Blue Mountains is to visit the remarkable Three Sisters. This iconic attraction is essentially an unusual rock formation that represents, according to Aboriginal legend, Three Sisters that were turned to stone.
Echo Point is the main viewpoint of the Three Sisters, but there are various walks trailing from the Visitor Centre. The Three Sisters Walk is a 1km walk (taking about 30 minutes), that takes you down some steep steps through the eucalyptus trees down to Honeymoon Bridge which connects to the first sister. There's also a few viewing points along this walkway, and currently the area is being refurbished so there are new walkways popping up all the time.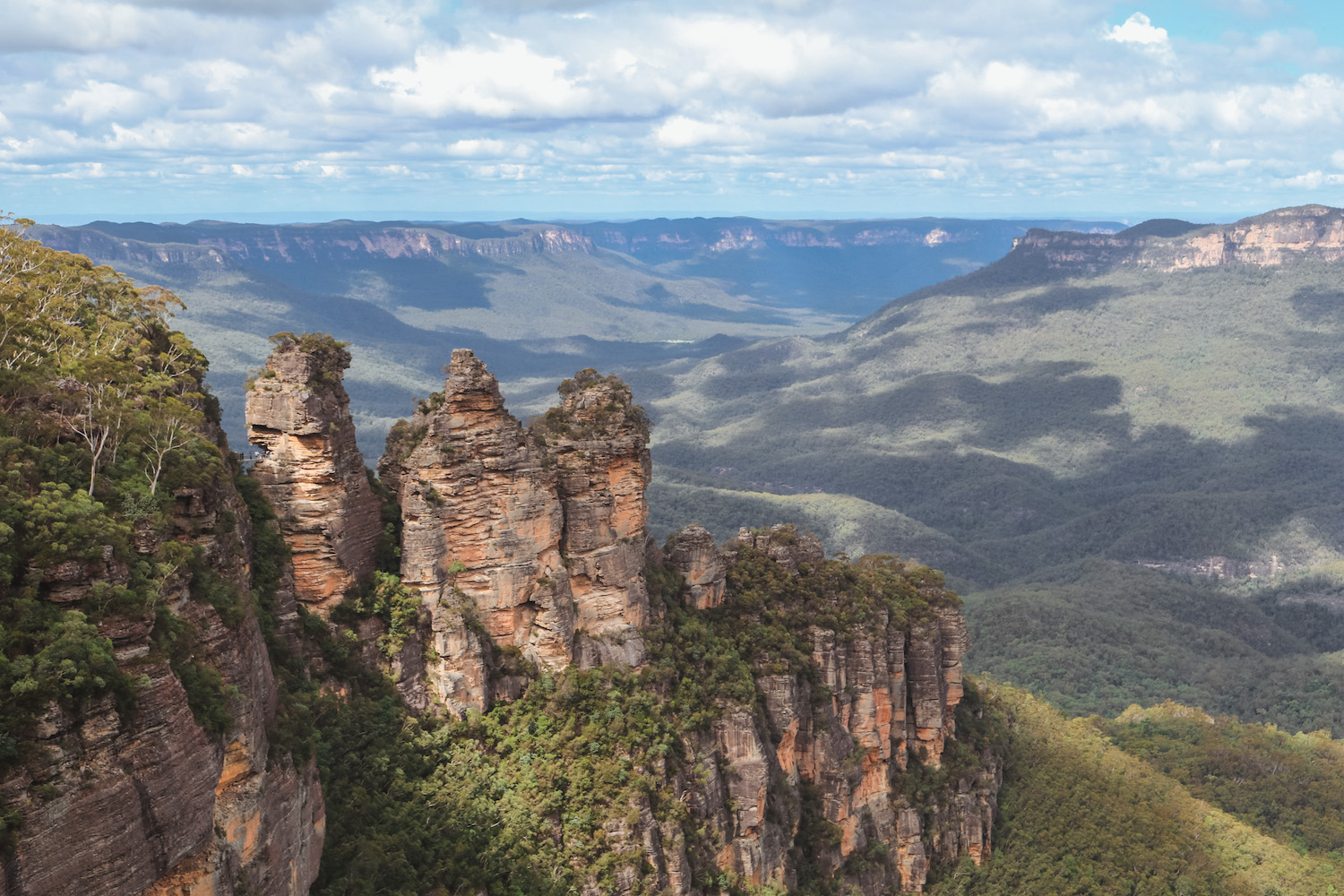 Day 2 – Wentworth Falls Hike &  Eagle Rock Lookout for Sunset
The most popular falls in the Blue Mountains, the Wentworth Falls hike is perfect for all fitness levels because you can walk as little or as much as you like. There are three main stops on various levels of the falls, the last being the very bottom of the falls; where you can relax and even take a (very chilly) swim. Depending on how far you walk, some of the trail includes steep stairs (basically ladders), low overhangs, muddy paths, and some uneven ground.  I wouldn't recommend this walk to anyone who might struggle staying on their feet when clambering up and down the rocky pathways and staircases. Typically tourists and family groups don't venture all the way to the bottom of the falls, so the further you walk, the less people you'll see.
An underrated favourite, Eagle Rock Lookout is probably the No.1 spot to view the Three Sisters. Not only is it away from the hustle and bustle of tourist buses and families, but it also provides a wider and deeper look over the Jamison Valley.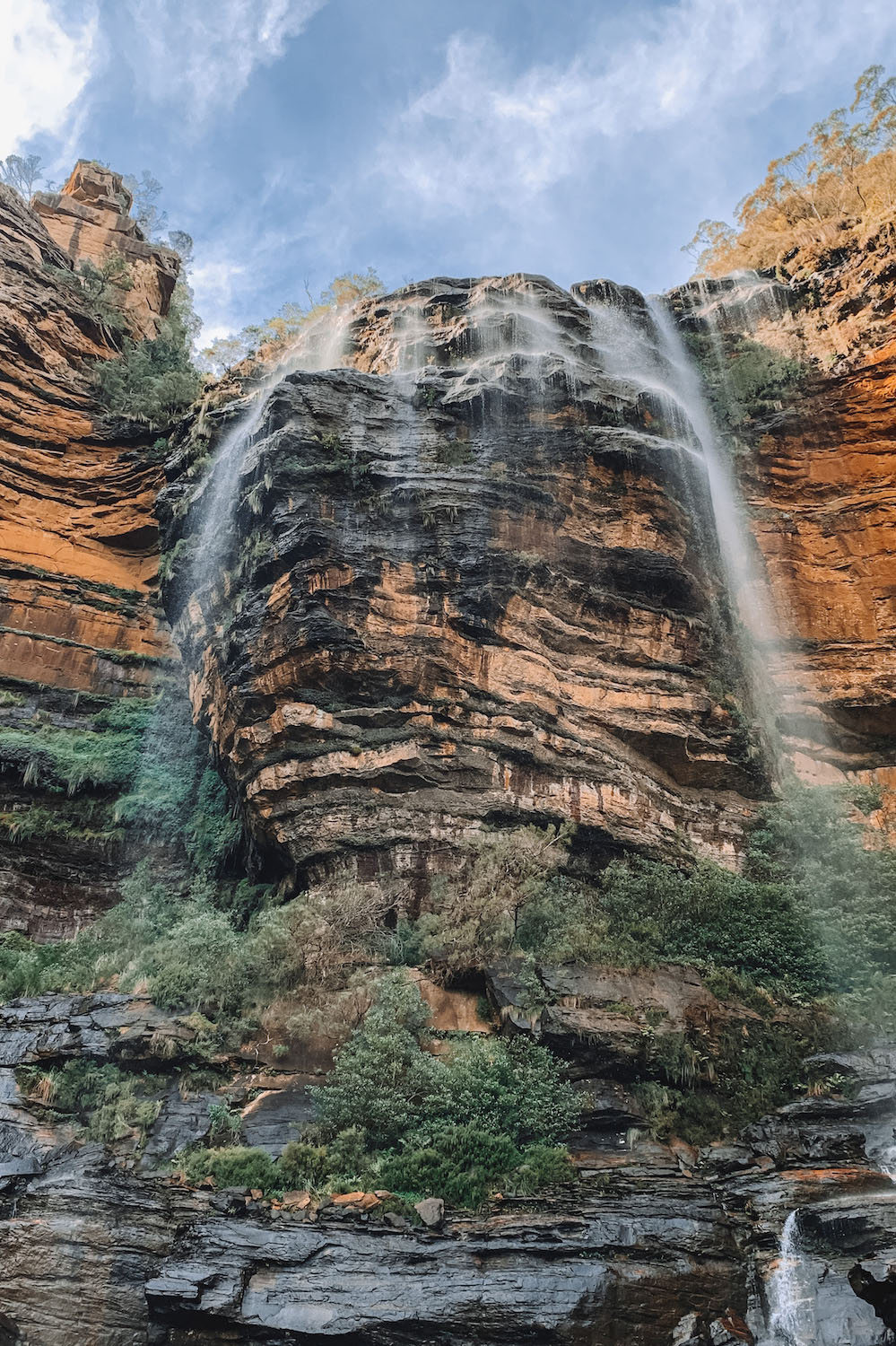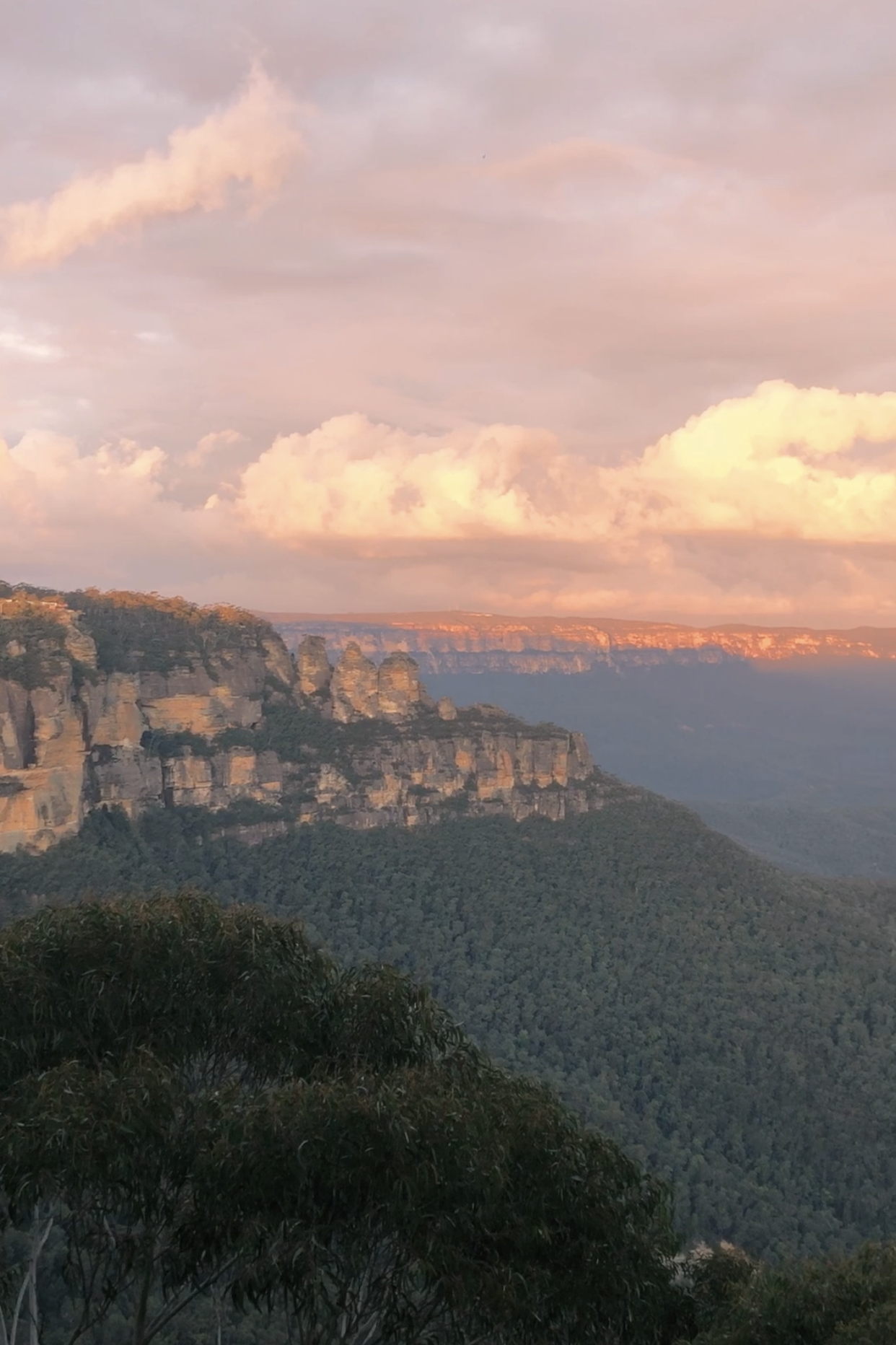 Day 3 – Grand Canyon Loop Trail & Lincoln's Rock for Sunset
The Grand Canyon loop trail is usually pretty quiet, and has some little river crossings and waterfalls. Starting from Evans Lookout, this hike leads down into the canyon where you can walk around with each wall of the canyon towering over each side of you. From there you can explore the luscious greenery, and walk across the sandstone blocks that cross the small riverbeds. The stairs entering and exiting the canyon are the hardest parts of the walk, but once at the bottom it's relatively flat for the rest of the trail.
Lincoln's Rock is a lookout not too far from Wentworth Falls. This flat white rock allows great photo opportunities and a perfect chance to sit down and soak in the sun. When we got there, it was a rocky dirt road until we spotted what looked like an entrance, and then a completely empty space. The area has increased in popularity the last couple of years, especially for sunset, but at the right time more often than not it's completely deserted.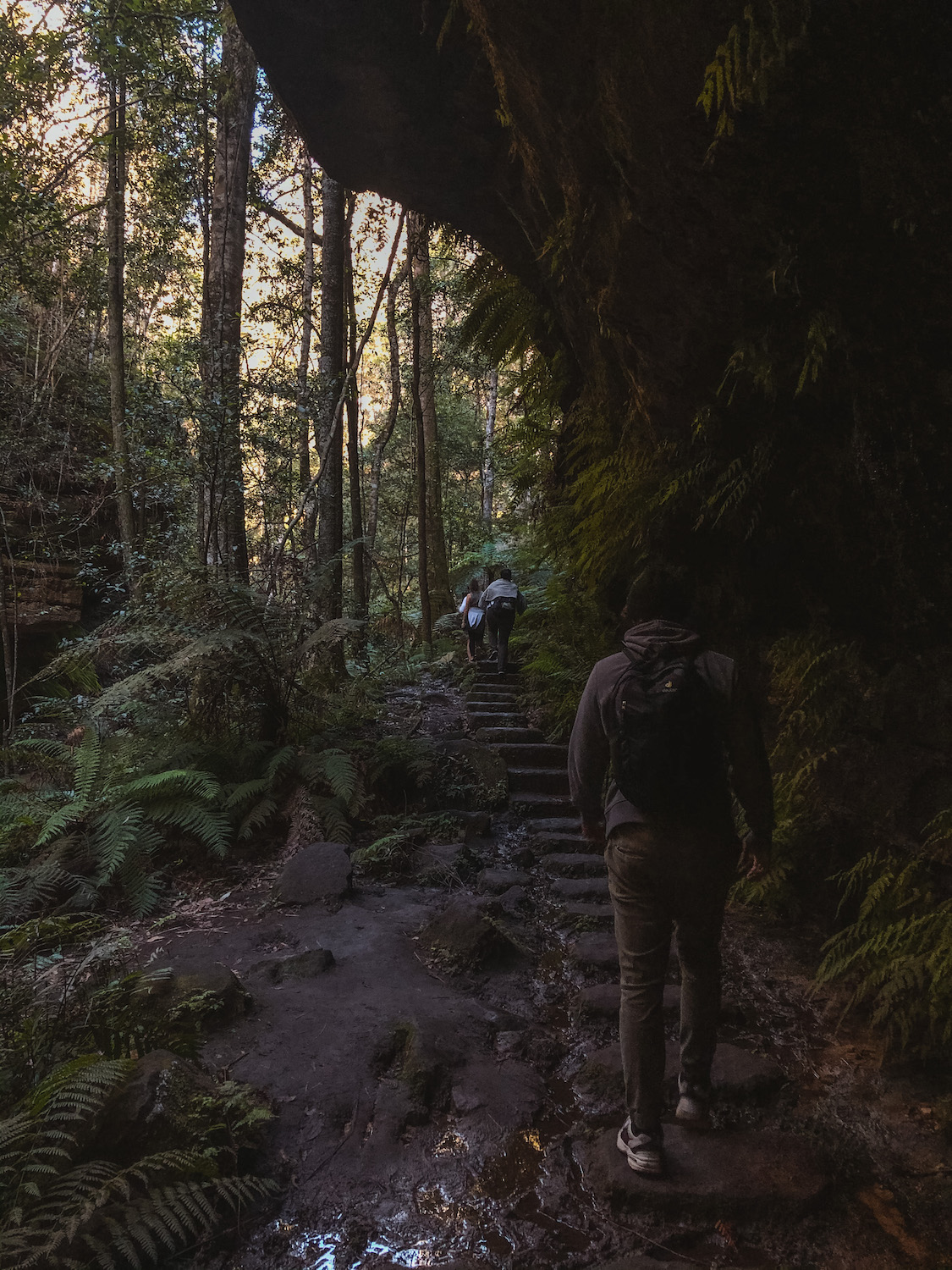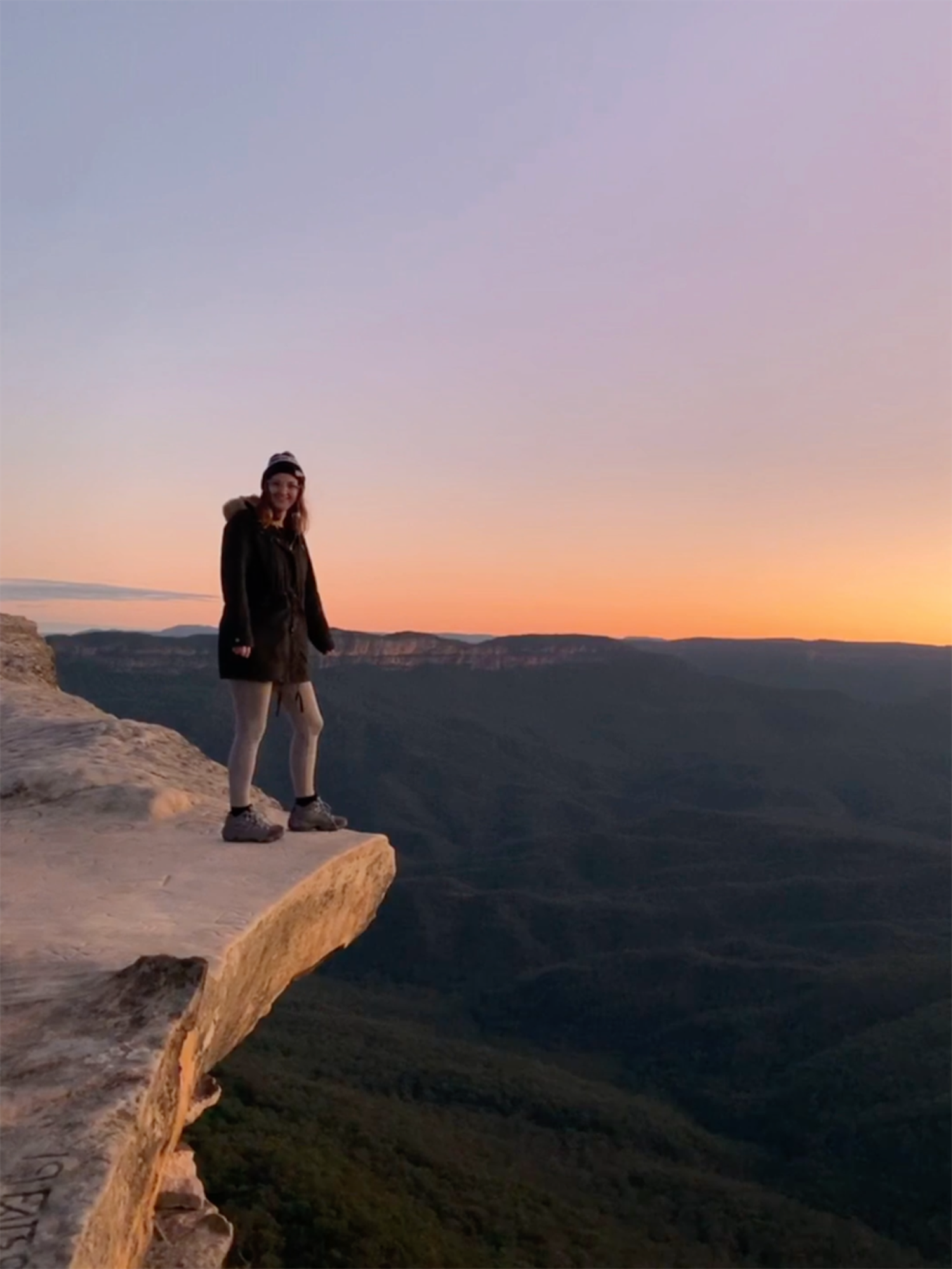 Day 4 – Minnehaha Falls Walk, Empress Falls Walk & Cahill's Lookout for Sunset
If you've ever wanted to go swimming under a chilly waterfall, Minnehaha Falls is the place to go. The trail is mostly all downhill including some steep steps, but the walk is fairly easy. Once you reach the bottom you are welcomed into a cool picturesque sanctuary where you can pick a spot to leave your things and jump under the 20-metre cascades. The water is pretty cold, but on a hot 35+ day it wont stop you from having a quick dip. Then you can relax under the sun on some flat warm rocks and enjoy the refreshing sounds of the falling water and echoing bird songs.
Empress Falls is popularly known by canyoners, but it's also an incredibly undervalued hike in the Blue Mountains. The walk is quite arduous as it basically consists of walking down stairs for the descent, and then trekking it back up, but once you reach the bottom of the canyon you can watch the other adventurers rappel down the falls.
You won't see this place mentioned very often when researching the Blue Mountains, but when you head onto Google Maps, this spot is actually called "Cahill's Lookout (Sunset)". This spot has a small trail that leads down towards the viewpoint, but the trail itself offers incredible and undisturbed views as well. To the lefthand side there is a rock formation that I've yet to decide if it looks like a lion, or a wolf – but it's beautiful.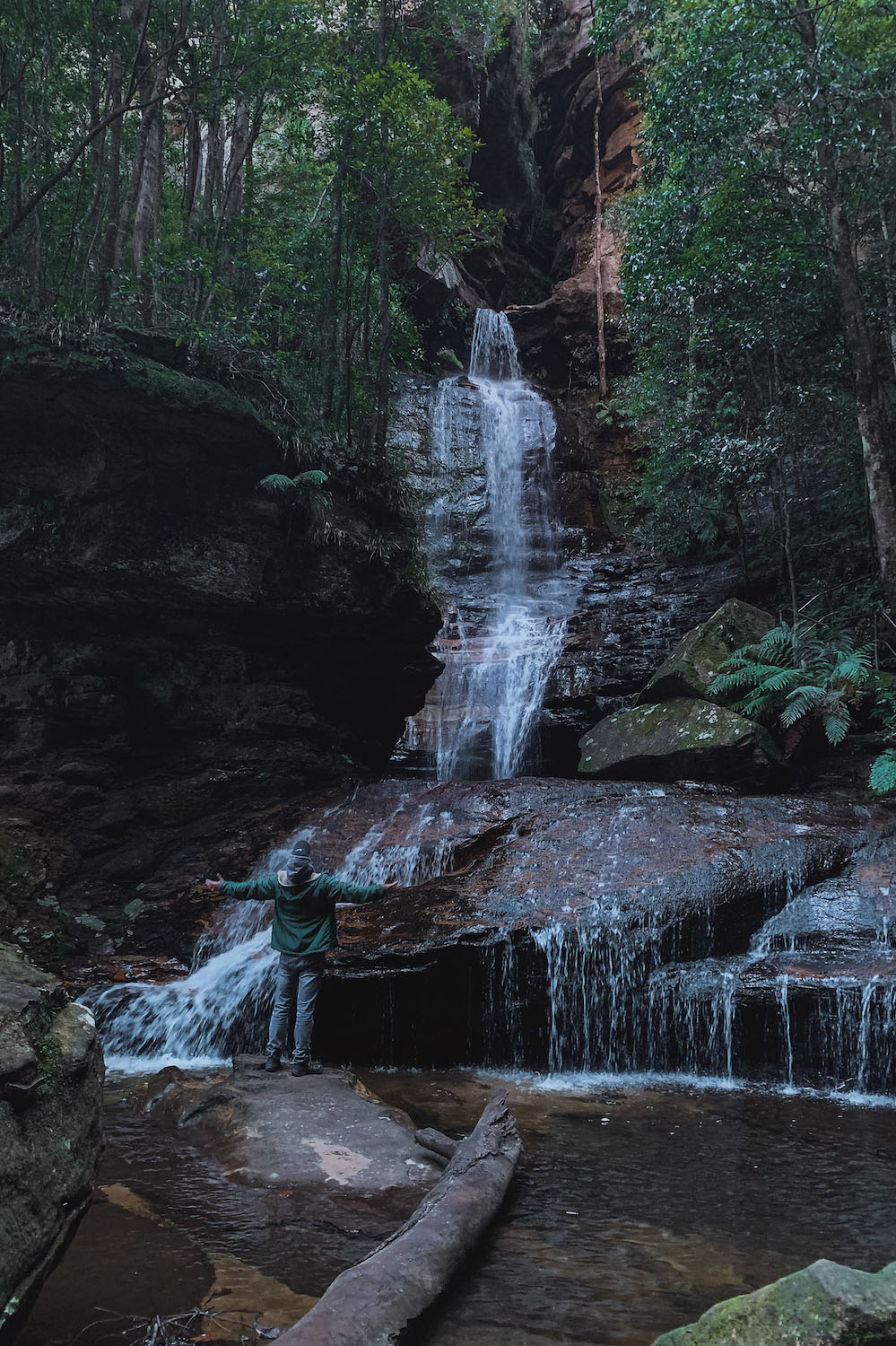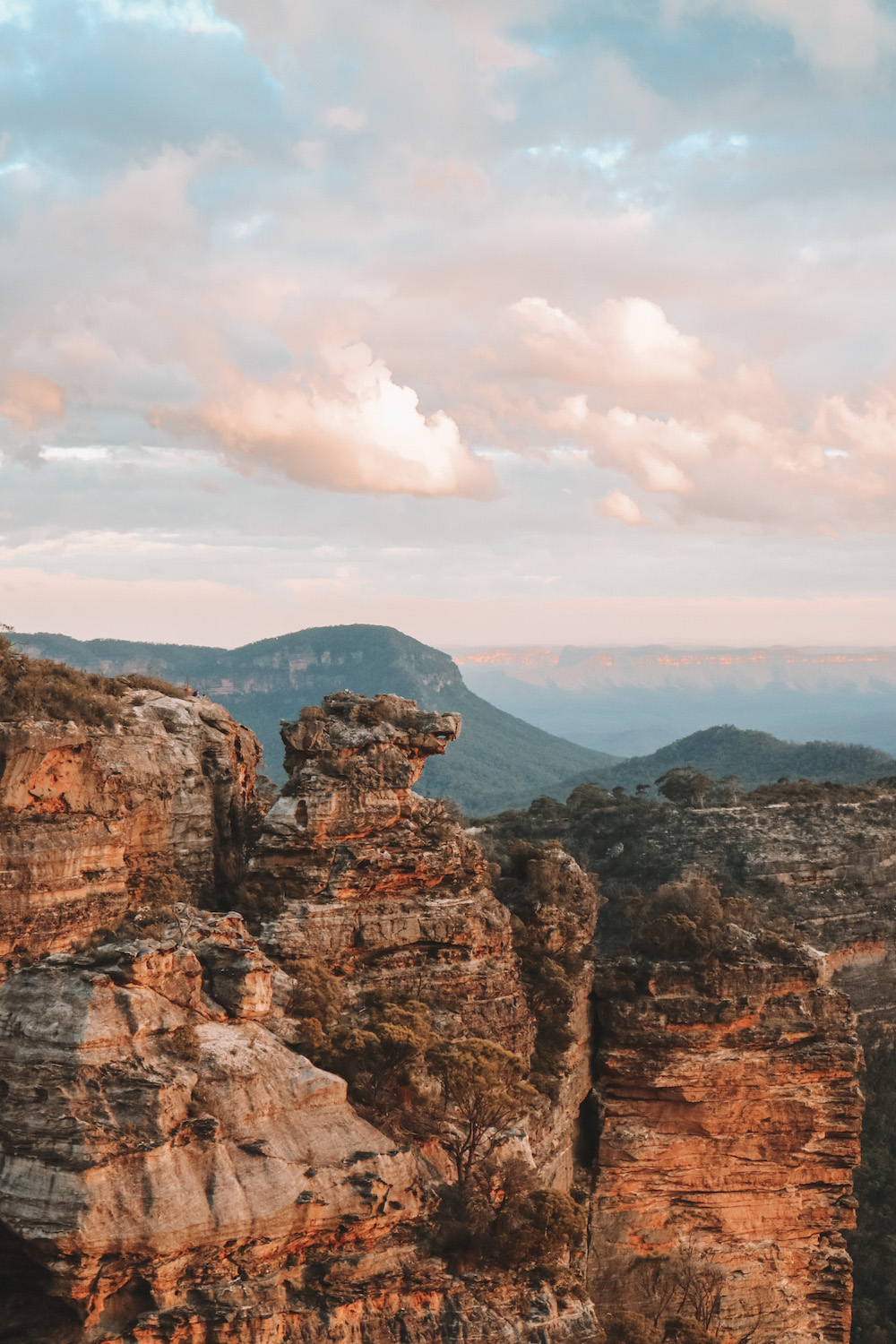 Day 5 – Scenic World & Jenolan Caves
Let's take a rest day. We've mentally done a lot of hypothetical walking so far, so this is where I'll insert a day to chill out. A great way to spend this day could include wandering around Scenic World's walkways & cable-cars, or you could take the 1.15hr drive out to the Jenolan Caves.
Scenic World is one of the more well-known destinations in the Blue Mountains, and offers a range experiences all dedicated to showing everything that the Mountains have to offer. It's the more touristy approach to seeing the Mountains, but it does offer views and experiences that aren't available anywhere else.
Open every day, the Jenolan Caves are the largest, most spectacular and most famous caves in Australia. With various award winning cave tours, neighbouring platypuses and thrill-seeking experiences like potholing and abseiling there's so much to experience. The caves are a little windy drives away from Katoomba, so as well as overnight stays it's also great for a day trip. Those who aren't that scared of small spaces can enjoy Adventure Caving – with overalls and a helmet you can "crawl and face your fears".
For cave tours, I've found from experience that a great option is to book tickets for one of the extended night tours. These tours are often less crowded and also allow you to see more cave formations than on a single cave tour. The River Cave is one of my favourites as it includes an "underworld labyrinth. It features the underground 'River Styx' which appears as pools of blue water, including the 'Pool of Reflections'" – a deep, illuminated, and still lake.
While you're there, also take some time to check out the Blue Lake and see if you can spot some Platypus – sounds unlikely I know, but I've seen them there!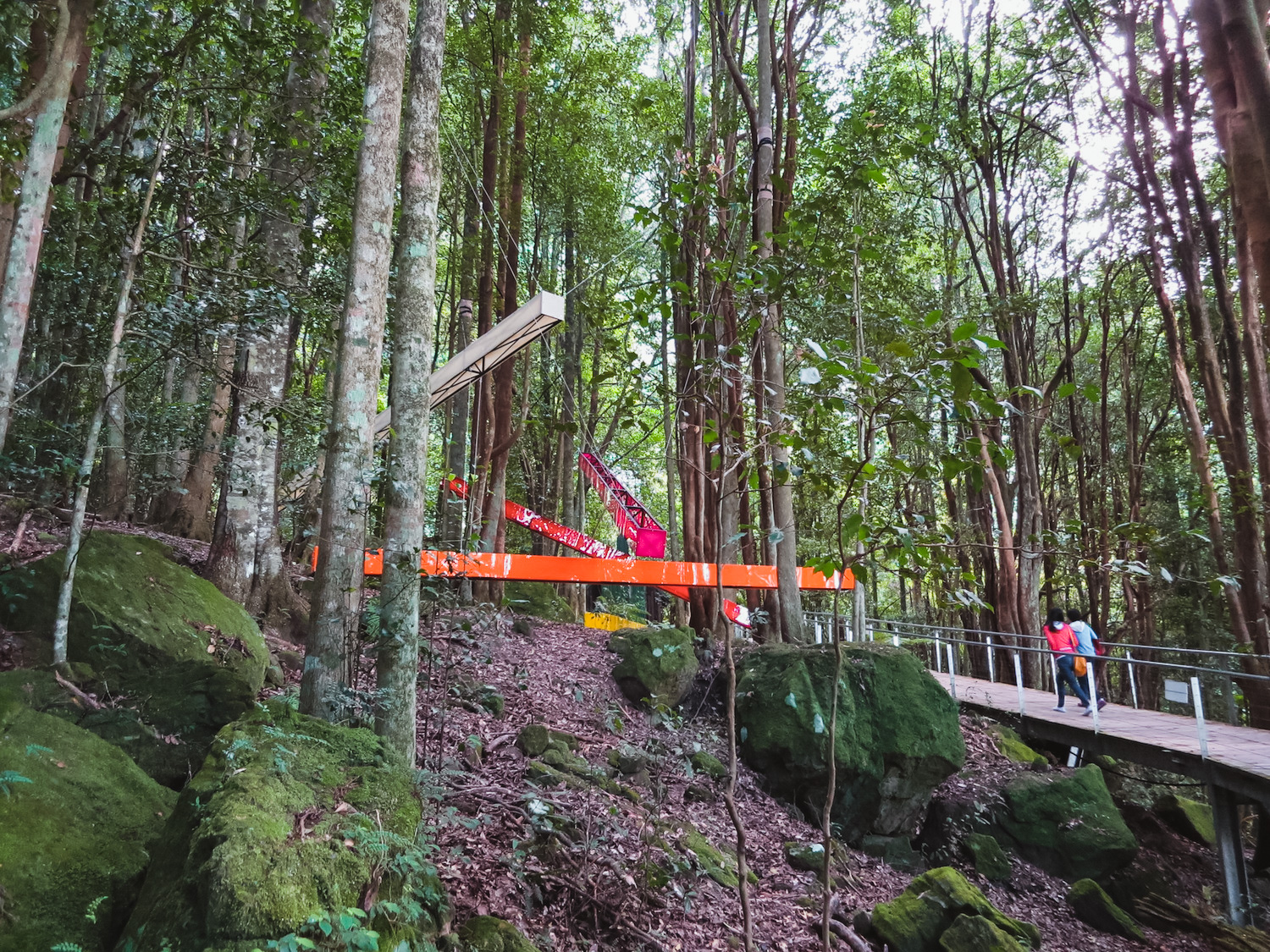 Day 6 – Canyoning
One of the best things I've done in Australia as a whole, is joining in on one of these canyoning tours. Some people don't really know what I'm referring to if I say 'canyoning' but basically it involves abseiling down into a canyon, wetsuit and all, and then swimming through natural made pools, jumping off of ledges and even the occasional climb down a waterfall – yes, it's that amazing. High n Wild runs daily tours in the Blue Mountains including Abseiling, Rock Climbing, Canyoning, Mountain Biking, Bush Survival courses and Bushwalking.
One example of their tours would be the; Empress Canyon Tour;
8:45am – 4pm
Grade: moderate
Meeting point: the office by YHA lobby
Provided: wetsuit, helmet, "dry" bag, lunch, drinks, photos
This tour combines abseiling and canyoning – the first half of the day is abseiling, starting with a 5metre cliff for practice, and then a 15metres cliff to a 30metre cliff. I'm a fairly confident abseiler but the 30metre one did have my heart beating.
Afterward, there's a provided lunch of classic but delicious sandwiches and cool cordial, and then it's down to the canyon.  After walking down you put on your full body wetsuit, and then start the journey by jumping into the water and making your way through the natural canyon pools and waterslides until you reach Empress Falls. The final abseil out of the canyon is one of the best abseils in the mountains – down the 30metre Empress Falls. You're able to put your new abseiling skills to use and slowly descend safely under the rapids of the falls.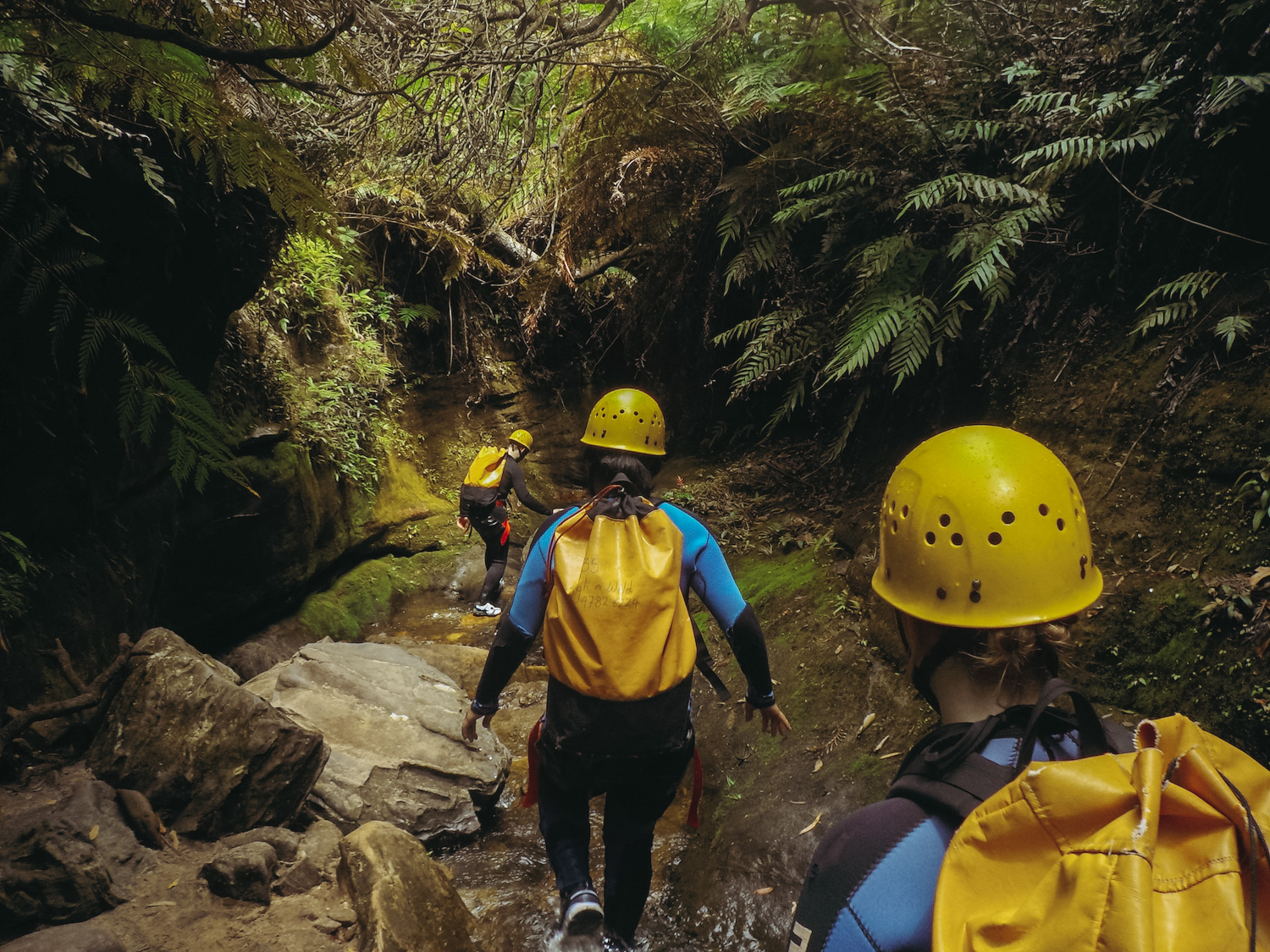 Day 7 – Hanging Rock Hike & Travel Day
I'll be honest, I don't like the Hanging Rock hike. It's boring. The reason I find it boring is simply because the trail there is simply a long, flat, dirt road, and takes an hour each way. It just feels like a long, never-ending road. The view at the end is spectacular, so it does outweigh the journey just a tad, but for those wanting to challenge themselves it's probably not the best choice. The hanging rock itself is only accessible by jumping over a small gap that drops down into the canyon, and the overhang itself is quite narrow. It's not for everyone, and definitely not while it's windy.
Then it's time to head home! How are we feeling? Tired, accomplished, a bit of both??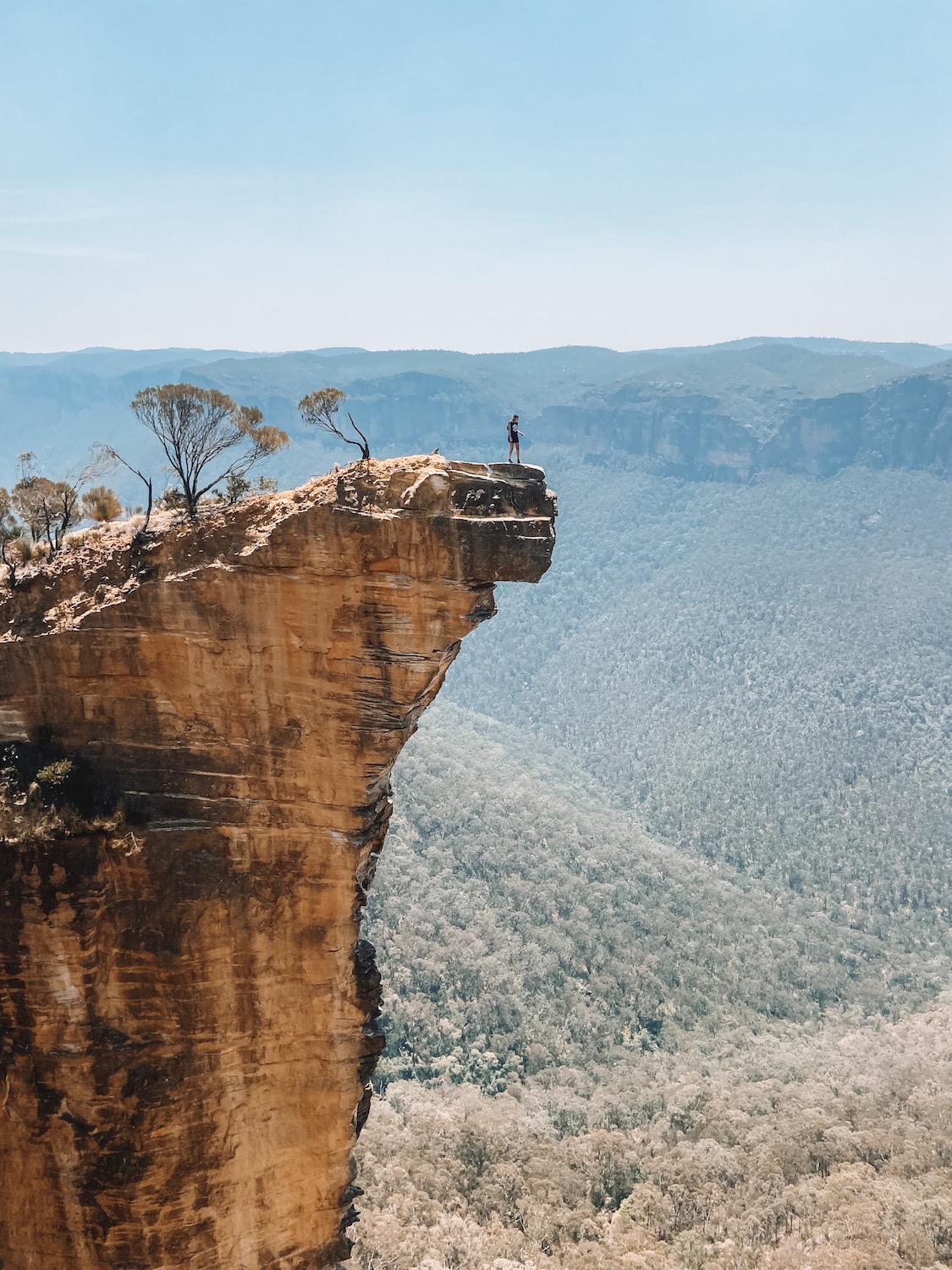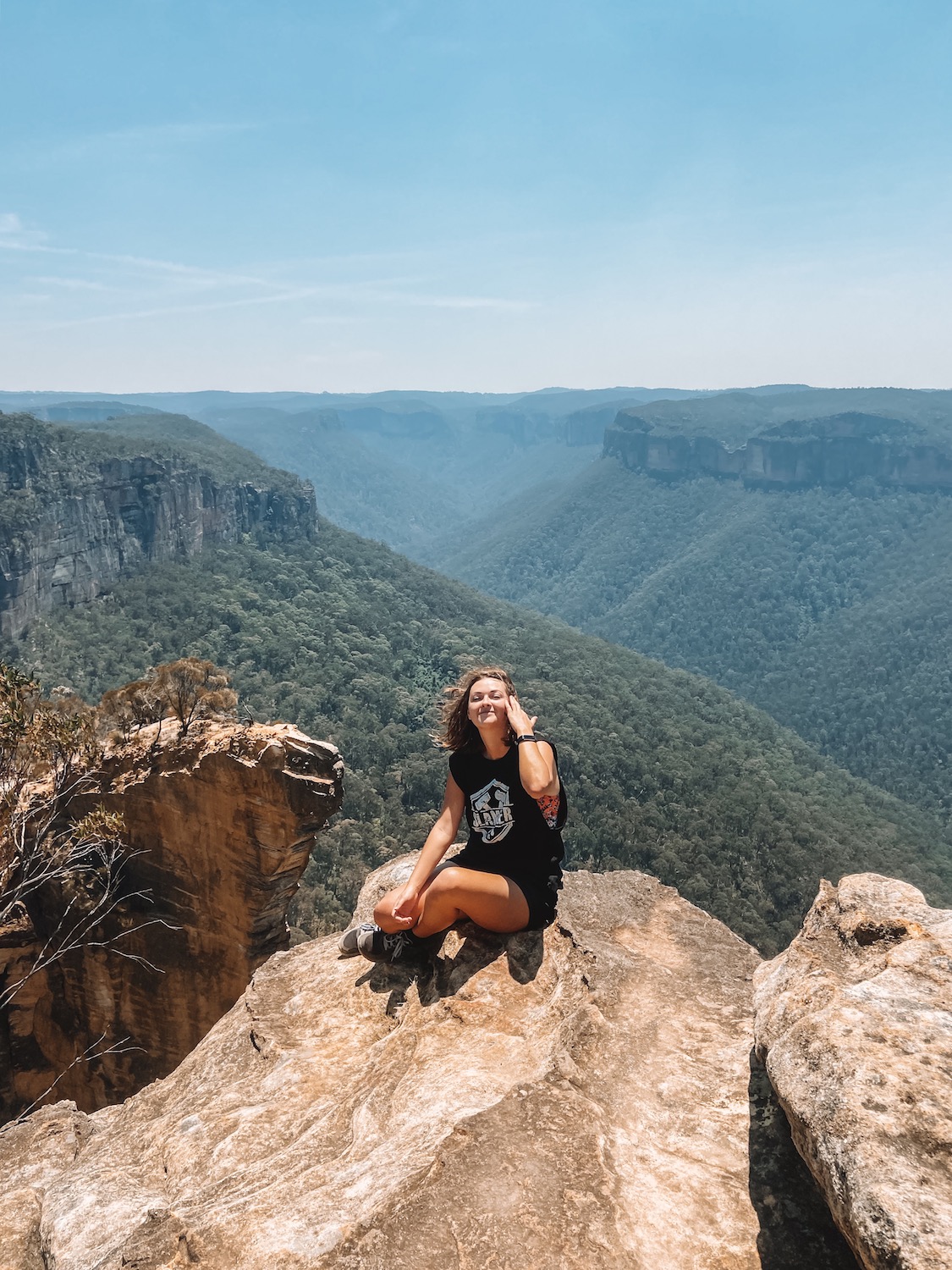 Where to eat in Katoomba?
Katoomba is fairly limited when it comes to dining out, but what little there is on offer is still delicious. Pizza at the Station Bar is one of my favourites, or head to Savoy for a classic Parmi. Otherwise you've got Thai, Chinese, and plenty of cafes! All can be found along the main road; Katoomba Street.
Where to stay in Katoomba?
For budget travellers like myself, I have always and will always base myself at the Blue Mountains YHA. Located right on the edge of town on the main road it's the perfect place to be. For those wanting to spoil themselves with something a little more luxurious, you can find the historical heritage Carrington Hotel right in the centre of Katoomba.
What would you add to your journey to the Blue Mountains, or what would you do instead? Let me know in the comments below or DM me on Instagram!