If you're like me, you've already made your way / or have already booked your ticket to New Zealand this Winter. The travel bubble has truly created some incredible experiences for Aussies and the people living there – so why not really?! Queenstown is the centre hub for all those who love the snow and is predicted to be bustling and busy this year! 

But there are some things to know, and preferably before you go. So here's my little list of things to help you along the way;
? Opening a Bank Account
To open a bank account you have to make an appointment – you can't just walk in. So if you're coming over to New Zealand and you already have a job lined up, try and book in advance because the waiting times for appointments can be more than a couple weeks. Luckily I came before things started to pick up and I was able to secure a quick appointment, but if not you won't be able to earn your pay for a good few weeks! 
To open an account you also need to have proof of residence. For those staying in hostels, a letter from management is no longer enough, as these can be so easily forged when living in share-houses etc. A bank statement with your Australian address can be used, and then once the account is created you can change the address to your new Queenstown address. 
? Getting a Tax File Number
In New Zealand the TFN is called the IRD. 
These can be applied for in the Unichem Summerfield Pharmacy (and Post Office) in Frankton (nearby the airport). You can also apply online, but for me, this didn't work. When applying for an IRD Australians are considered a resident of New Zealand. Ask for this form at the counter and it's a relatively short application. As an Aussie you don't need any proof of address or an active bank account – you only need to present your ID; passport or driver's license. It then takes about 6-10 working days to receive your IRD number via text or by email. 
? RSA and Bar Work
Unless you're working in management, in New Zealand you don't need an RSA to work in bars or other venues that sell alcohol. 
? Getting Local Prices
Around Queenstown you can get reduced prices for being a local resident. If you carry a proof of address or employment with you it should be easy enough to get this. For example; for the Queenstown Gondola annual pass all I had to show was my ID and my work contract (which I had handy on my phone).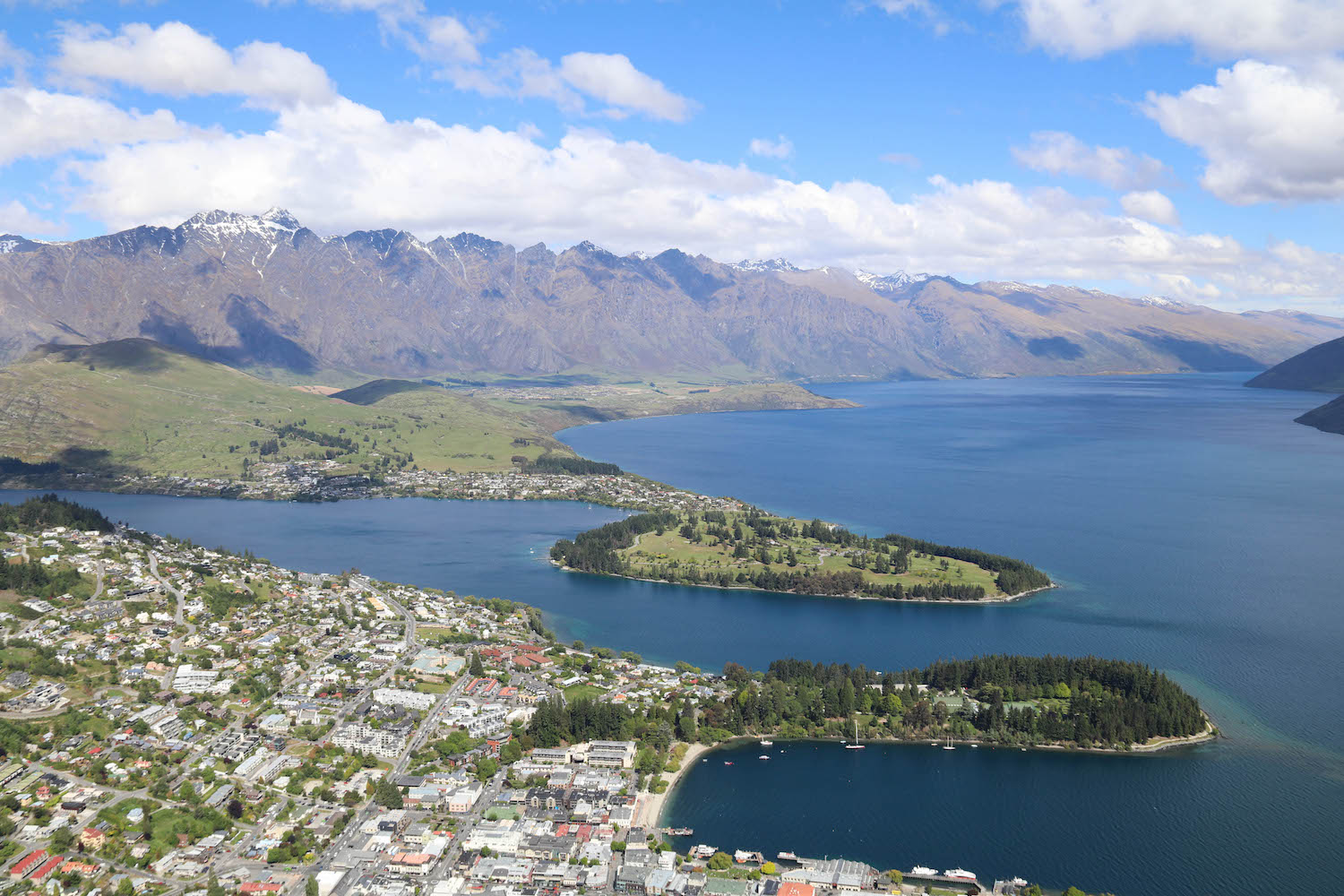 ? Joining Facebook Groups
Joining Facebook groups is the best way to find new friends and flatmates. For groups like "New Zealand Backpackers" you can find people offering lifts, people looking for hiking buddies, drinking buddies, all of that. In "Queenstown Trading" you can find cheap second hand items and lots of apartment listings for those needing flatmates. "Queenstown Rentals" is where you'll find lots of listings for available rooms and it's also where people will make posts when they're looking for a place themselves. In saying that, most posts are exactly the same – people coming to work seasonally, Aussies – try to stand out and let people know that you'd be a reliable renter. Let them know a bit about yourself, your budget, and include a picture that perfectly represents you! 
? Do you need a Working Visa?
As an Australian you are considered a resident while in New Zealand so no work visa is needed. 
? Long Term Accommodation
Long term accommodation can be hard to come across during the busy seasons – the seasonal workers all come in quite quickly and snatch up all of the rooms. As well during Winter, hostels cannot offer long-term stays and usually have a maximum of 10day stays. It's best to get in early and go to viewings as early as you're able to. 
? Nightlife
There's nightlife every night of the week in Queenstown. Weekends basically don't exist because the majority of the locals are shift workers and in hospitality. Also as it's also a holiday town, most tourists visit on varying days so most places stay open every day of the week.
? Workplace Discounts
Some workplaces offer free/discounted access to experiences – if you work somewhere where tours can be sold these companies will usually want you to try out the product. This way when customers ask you about it you can offer them first hand advice.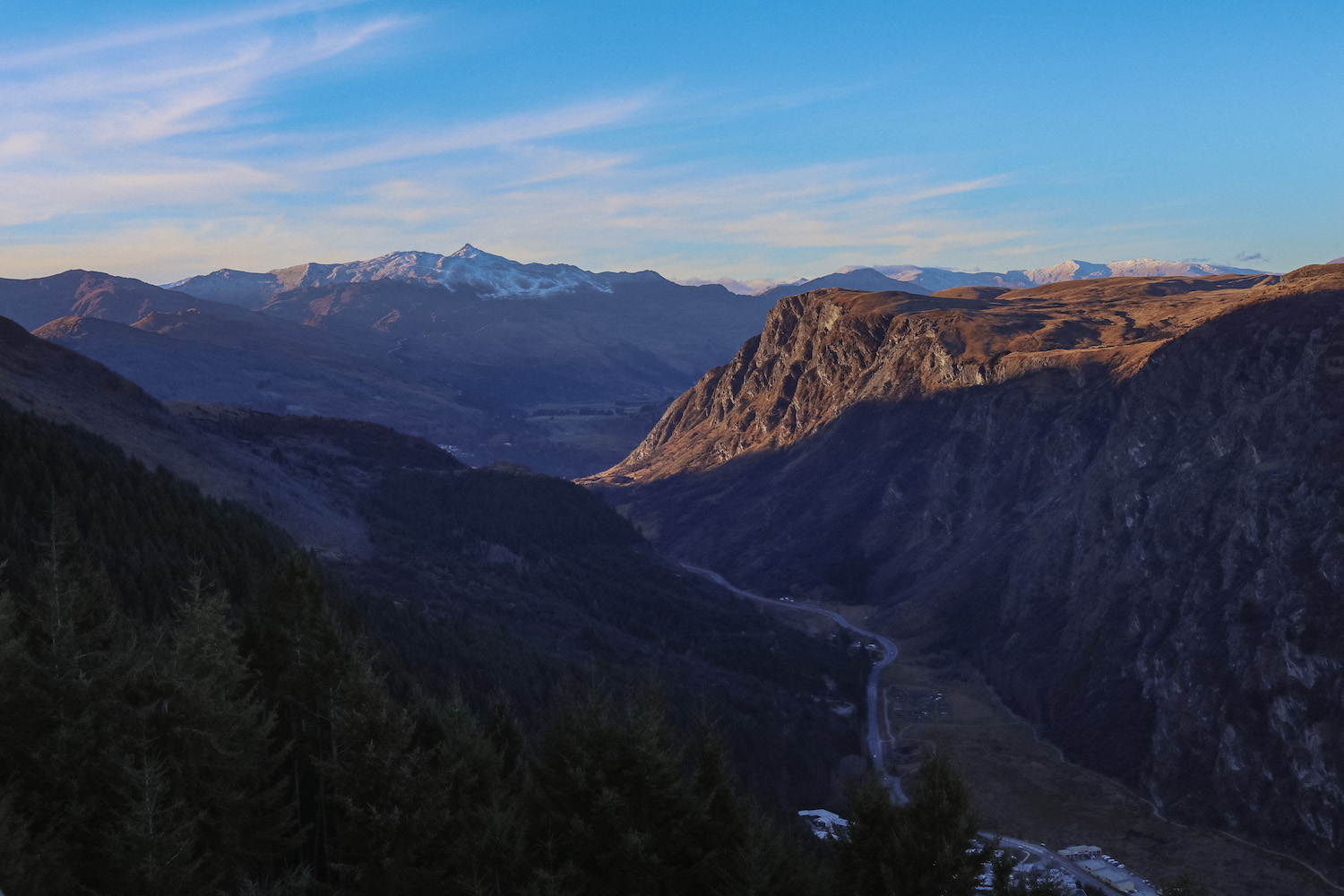 ? Mobile Numbers & Services
Something I really should have known earlier is that when you're away on holiday, you can actually ask your mobile service company to restrict your service. I am with Optus, and they can do this for you for a maximum of 90days, reducing your monthly bill to about $5. This way you don't have to spend money for a service you won't be able to use while you're away – as well, you won't lose your mobile number!
When applying for a new mobile number all you should need is just a form of ID. 
? Public Transport 
Public transport in Queenstown is incredibly easy. You can just purchase a bus pass (this is called a Bee Card) & top it up once you board the bus, but the easiest way to do this is to stop by the i-Site in town and top it up as you go. Depending on where you're staying, usually you'll have to pass the i-Site to get to Queenstown's main bus stop. The Bee Cards themselves cost $5, and all trips around Queenstown cost $2 each (un-including the airport which is $10 – however it's super easy to get off the bus in Frankton and walk the rest of the way). 
✈️ The Travel Bubble
In regards to the travel bubble – Aussies are recognised as New Zealand residents, similarly to the way they were before worldwide travel completely changed. Australian's do not need to quarantine (so long as you have not been in any close contact areas etc), and can fly directly to their destination. Unfortunately for those living in Australia without residency/citizenship (i.e. anyone with a foreign passport), they have to apply for either an NZeTA or a Visitor Visa and then have to fly through Auckland in order to enter New Zealand. Keep in mind that no matter if you're Australian or not, if circumstances change and you have been in close-contact or the area you're from goes into lockdown, you will still be expected to pay for your own 14day quarantine. While on board your flight to New Zealand you'll have to fill out an Arrivals Card – on this card you have to voluntarily select YES to this condition.
AND that's about it! So have fun & enjoy the fresh snow!