Jetlag. Some say it's unavoidable, yet with a little discipline and some helpful tips you can keep yourself from wasting precious holiday time!


> Dress for success
Wearing non-constricting clothing is the best way to dress for plane travel, as it prevents DVT, deep vein thrombosis – this occurs when your blood flow is restricted.
> Pre-select your seat
Everyone has their preferences when it comes to seats on planes. I find that usually anyone will opt for a window seat unless they are restricted by height and prefer to have the space offered by an aisle or exit lane seat. I myself like the window seat, that way I can rest my head on the side of the plane – and it's easier to control how much light is around me (no laneway lights). Think ahead of time which side of the plane is "your" side – which way will you feel more comfortable leaning?
It's also worth thinking about where on the plane you want to be – by getting away from noisy areas like the toilets, the front of the plane, and where the hostesses roam about, the best spot for some peace and quiet is undoubtedly towards the back.
> Power down
This can be a hard one to avoid if you have annoying neighbours, but the light from the TV screens sends signals to your brain that makes it more awake – just like at home. Try to keep to a low brightness, and power down ahead of time in preparation for sleep.
> Avoid the snack trolley – and alcohol!
Just like you wouldn't eat a meal right before bedtime at home, having fatty foods might make you feel uncomfortable when trying to sleep as your heart needs to work harder to process the food.
While alcohol is often regarded as a nifty little helper to falling asleep, avoiding caffeine will help you sleep more soundly. Alcohol is said to only help sleep for a few hours, and afterwards it is harder to get back to sleep and often has the follow up effects of headaches and dehydration (i.e. more bathroom breaks from trying to rehydrate).
> Use the footrest
It improves your posture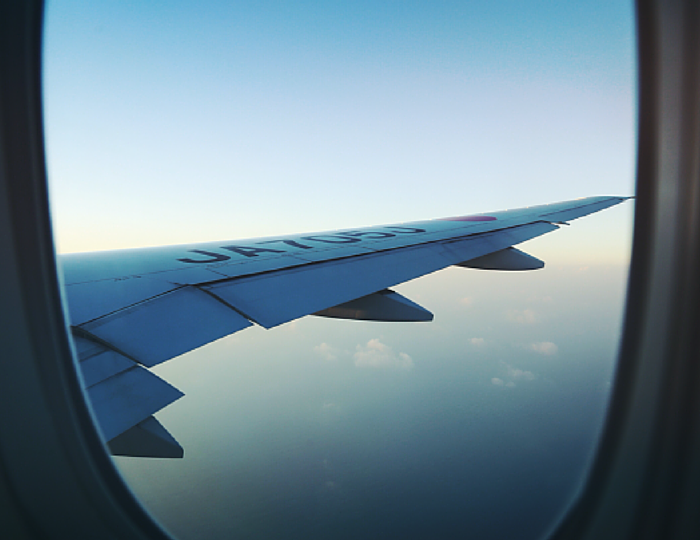 > Pack the essentials
Noise-cancelling headphones are perfect for blocking out the rambling on-goings of long-haul flights. Another bonus, they're a polite signal to the people around you to leave you in peace. In the same regards to blocking out light, packing an eye-mask is always worth it – you never know who's going to be sitting next to you.
Pillows! Ideally, I bring my own neck-pillow whenever I travel, as the ones provided on long-haul flights are essentially pretty flat. By spinning a neck-pillow around under your chin it acts as the perfect headrest in the restricted angles of economy travel.
> Tire yourself out
Now I know stories of this going badly, but for some it's a great way to ensure you're tired for a flight. Staying up late the night before a flight can be a helpful way to make sure you're tired for the journey.
> Get creative
Probably only effective for a select few, but I usually find it much easier to fall asleep on planes by curling up or putting my knees up on the chair in-front of me. I don't know how people can fall asleep leaning on their tray-tables, but if it works for you, go ahead!
> Recline your seat
You're used to sleeping on a flat bed, so try and replicate this as much as possible by reclining your seat back.
> Take your shoes off
Never in the sober world have I ever heard of someone falling asleep while wearing shoes.
> Make sure your buckle is visible
This way, flight attendants wont have to wake you if they don't think you are wearing your seatbelt.
The unsaid rules of plane travel. 
How do you get to sleep on a plane?