I'd like to think that in my 26 years of life, especially my more recent years, that I have had my fair share of incredible travel experiences. Travelling the world so easily became my number one passion. So in a time of border restrictions and COVID-19 what do we do? We reminisce, we feed that travel bug by invoking nostalgia with memories and pictures. And what do we think of?
The best moments of our lives.
So I've compiled a list of my top ten bucketlist moments (that changed my life!) There are so many more experiences I could add to this list, but these seem to be the memories that I keep replaying in my head. In no particular order, I present to you… the best moments of my life…
1. Exploring Uluru-Kata Tjuta National Park
I'll admit, as an Aussie I'd always overlooked this destination. I knew wanted to see it one day – but it was never my top priority. To me, it felt like – a big rock. Now that I've been there and actually stood beneath Uluru's towering walls, I know it is SO much more than that. The walks, the hikes, the sunsets, the community, the history – everything. Not only Uluru, but neighbouring Kata Tjuta – I don't know why I had never heard of it! While walking around the base of Uluru was an amazing experience, Kata Tjuta's Valley of the Winds walk was so much more rewarding.
(*CRINGE WARNING*) This was also my first proper couples trip. I'd never travelled as a girlfriend before and it really changed the way that things usually work for me when I'm travelling. While my boyfriend was happy for me to plan out our days, he of course had his say, and we both got our way. But it was also incredibly romantic. Watching Uluru's sunset together was an experience I will never forget.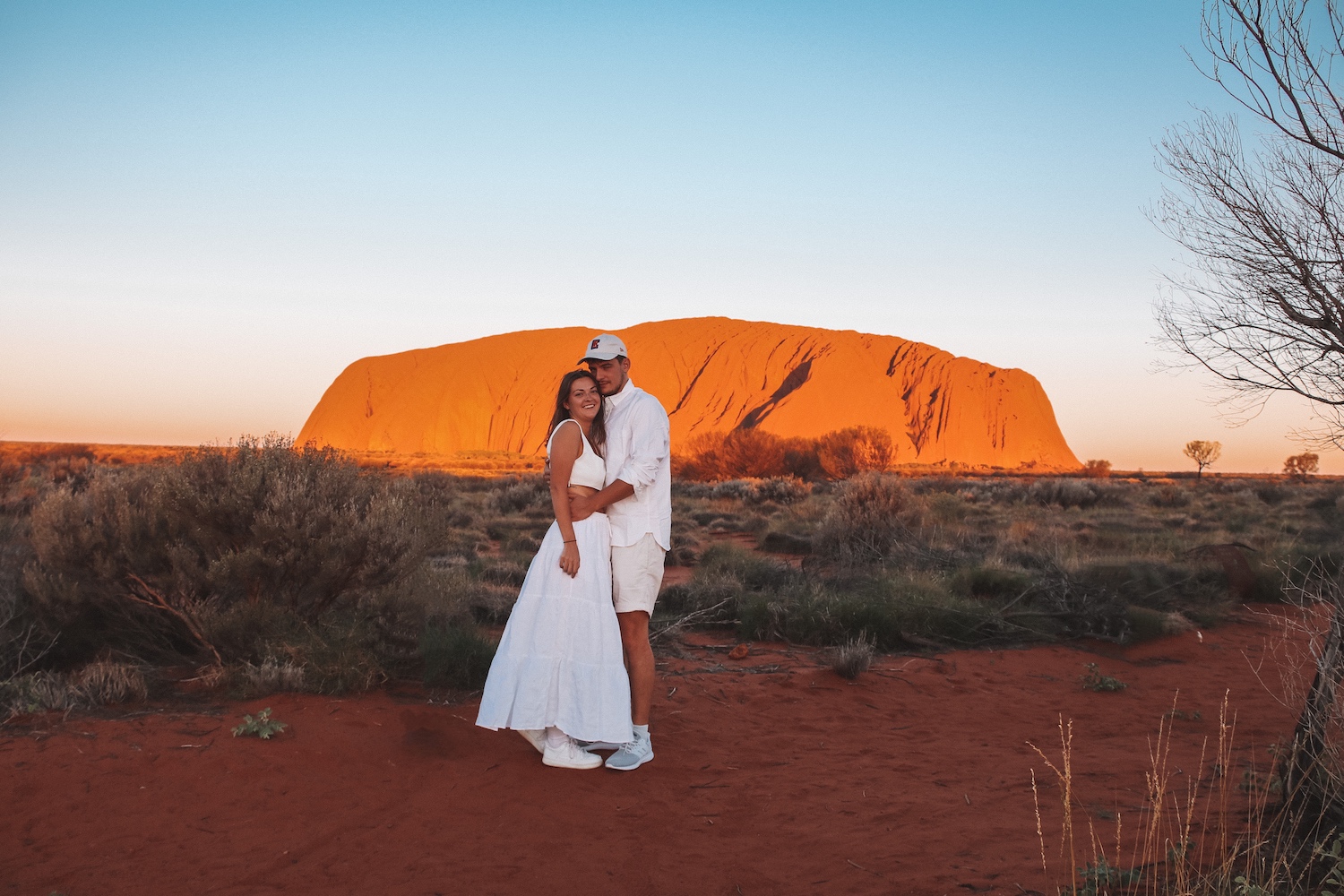 2. Cruising through Komodo National Park
Picture this, you're sitting on a large wooden sailboat, laid back on a mattress beneath a thin canopy shielding the slowly warming sky. It's early, so early the sun is only just starting to peak over the nearby mountains and you're cruising. The water is silently parting beneath the ship's bow and there isn't a sound, except for the occasional faint bird. And where are we going? We're sailing through Komodo National Park towards the greatest hike I've ever done – to Pulau Padar.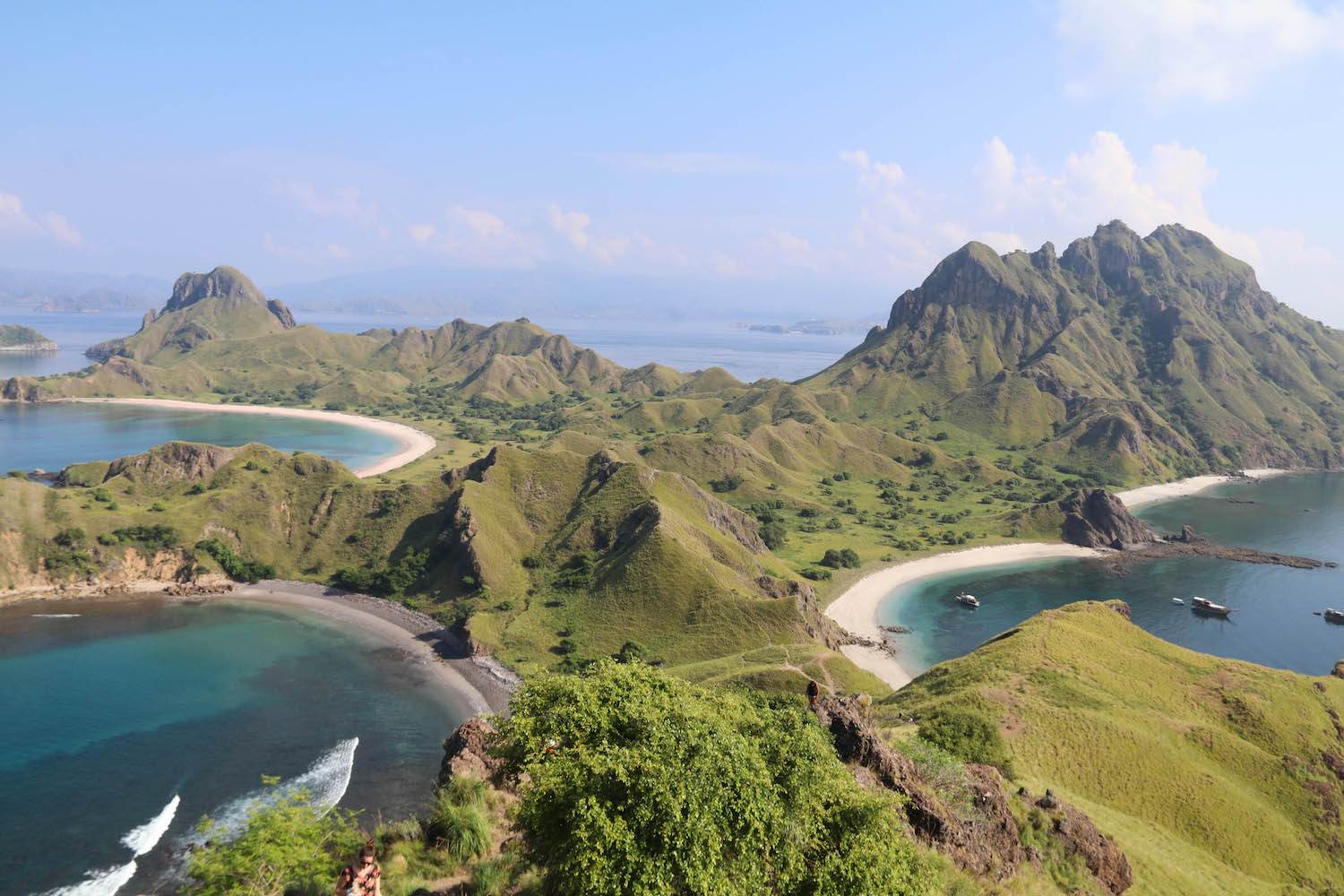 3. A week on the Amalfi Coast
The Amalfi Coast was more than I had ever dreamed it to be. I spent a week in Positano, and I wish I had stayed longer. With so much to do and so little time I feel like I missed so much of it. I wish I had rented a scooter and explored the other little coastal towns that I only ever saw from the window of the bus – but next time! The Amalfi Coast was also the place where I had my first real dangerous travelling experience. While taking on one of the most renowned walks in Italy – the path of the Gods, I got lost. What was meant to take me 2-3hours, ended up taking over 6, lost and climbing in Italian bush. With little cell-service and cliff sides surrounding me, it was the first time that I knew I'd made a mistake. I'd been warned not to do the walk alone, but being a solo traveller I thought nothing of it, and I really should have. This experience changed the way that I travel – not entirely, I still hike alone, but it's changed the way that I go about things. It's not all willy-nilly anymore.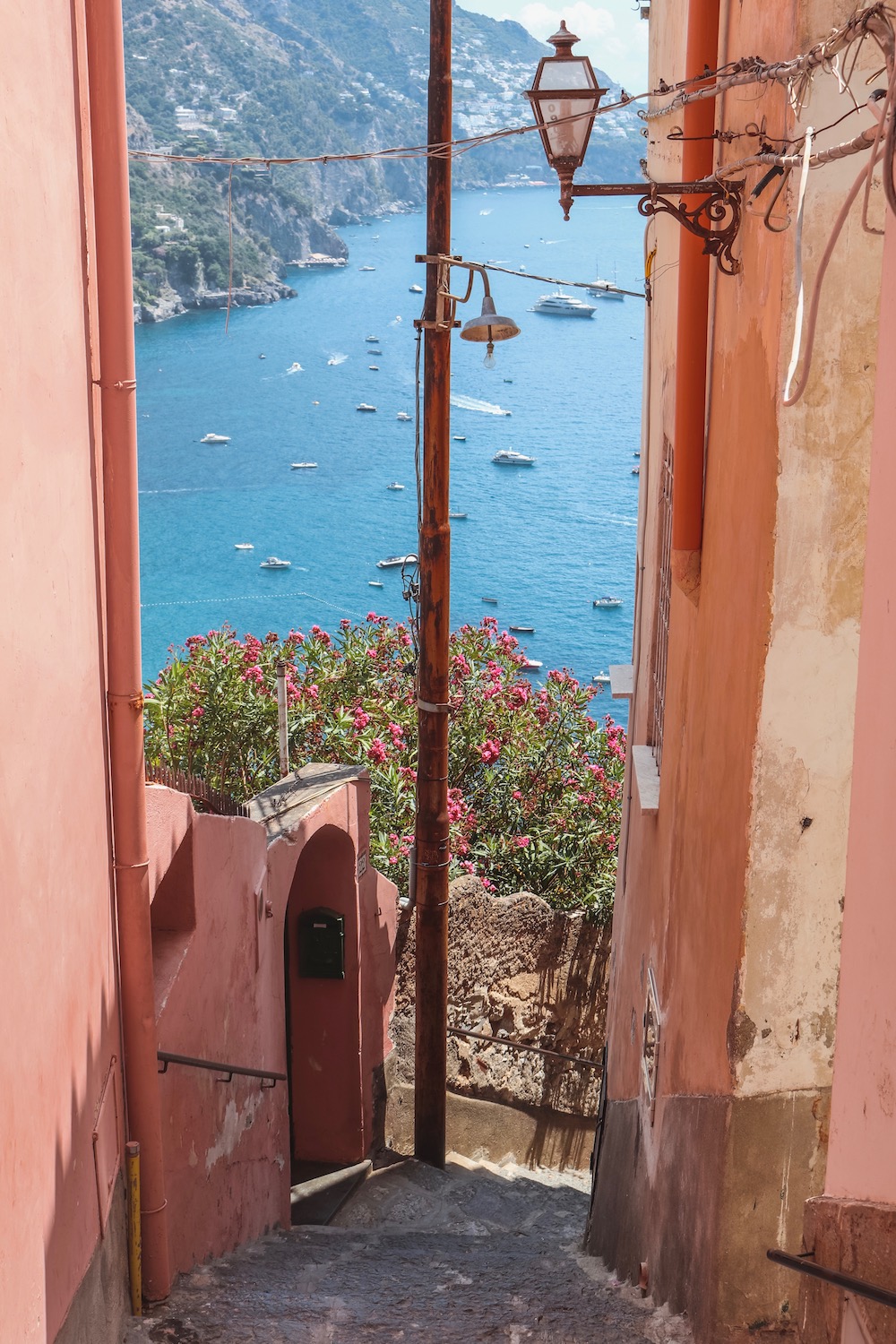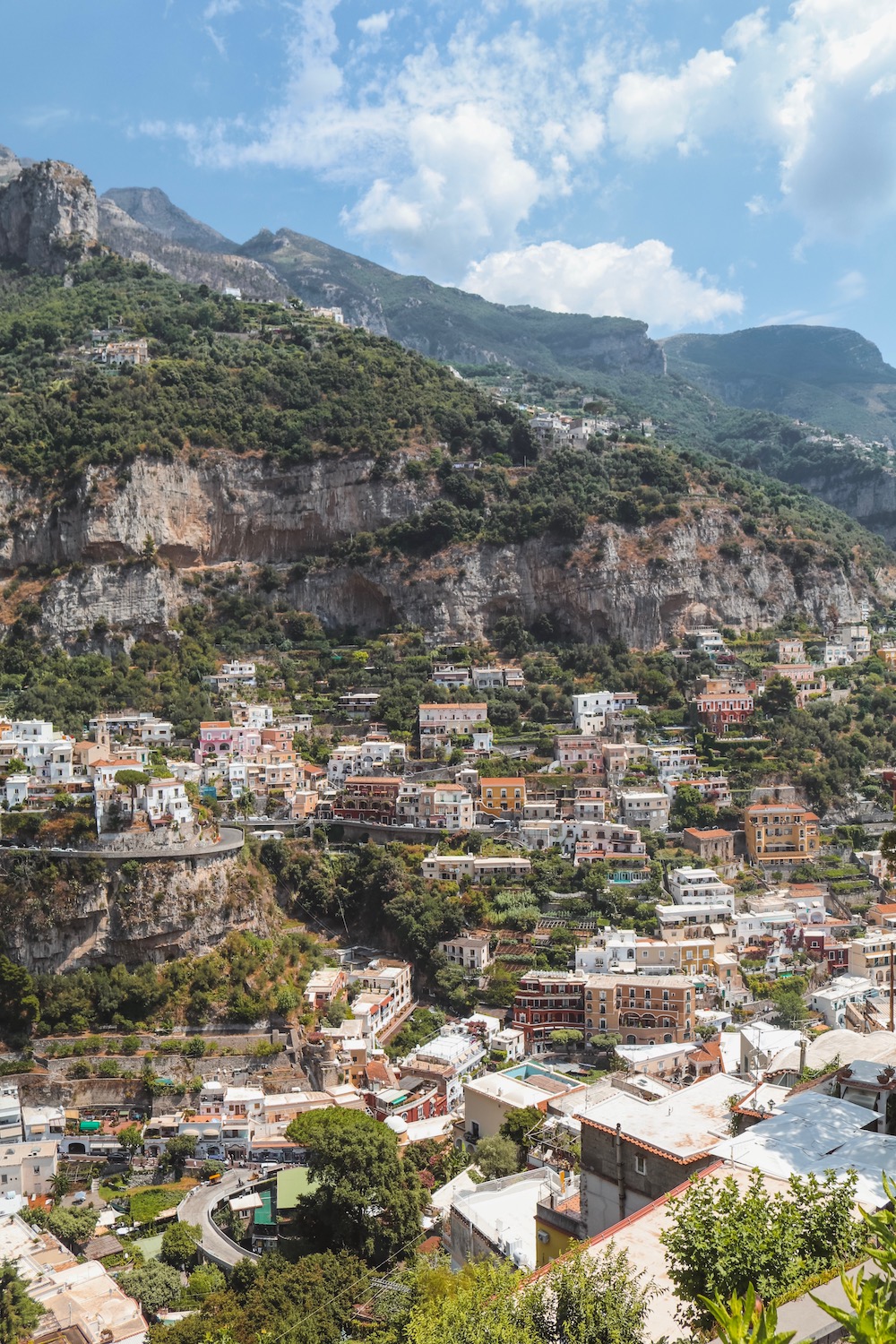 4. Athens with my Best Friends
This is the place that I currently miss the most. I have been there twice and I plan on going many times again. It's up on the top of my list of places I would like to live one day. I can't really tell you why either – is it the towering Acropolis, the city, the history, the architecture, the people? I'm sure it's one of these things, but it's also the gateway to the beautiful Greek Islands.
On my first trip I loved Athens and the Greek Islands so much that the next time I visited I brought my best friends with me. It was our first international trip together, and it was incredible. We had never spent so much time together – we argued, we partied, we had a hell of a good time. And I'd do it all again just for the memories we made together on that trip.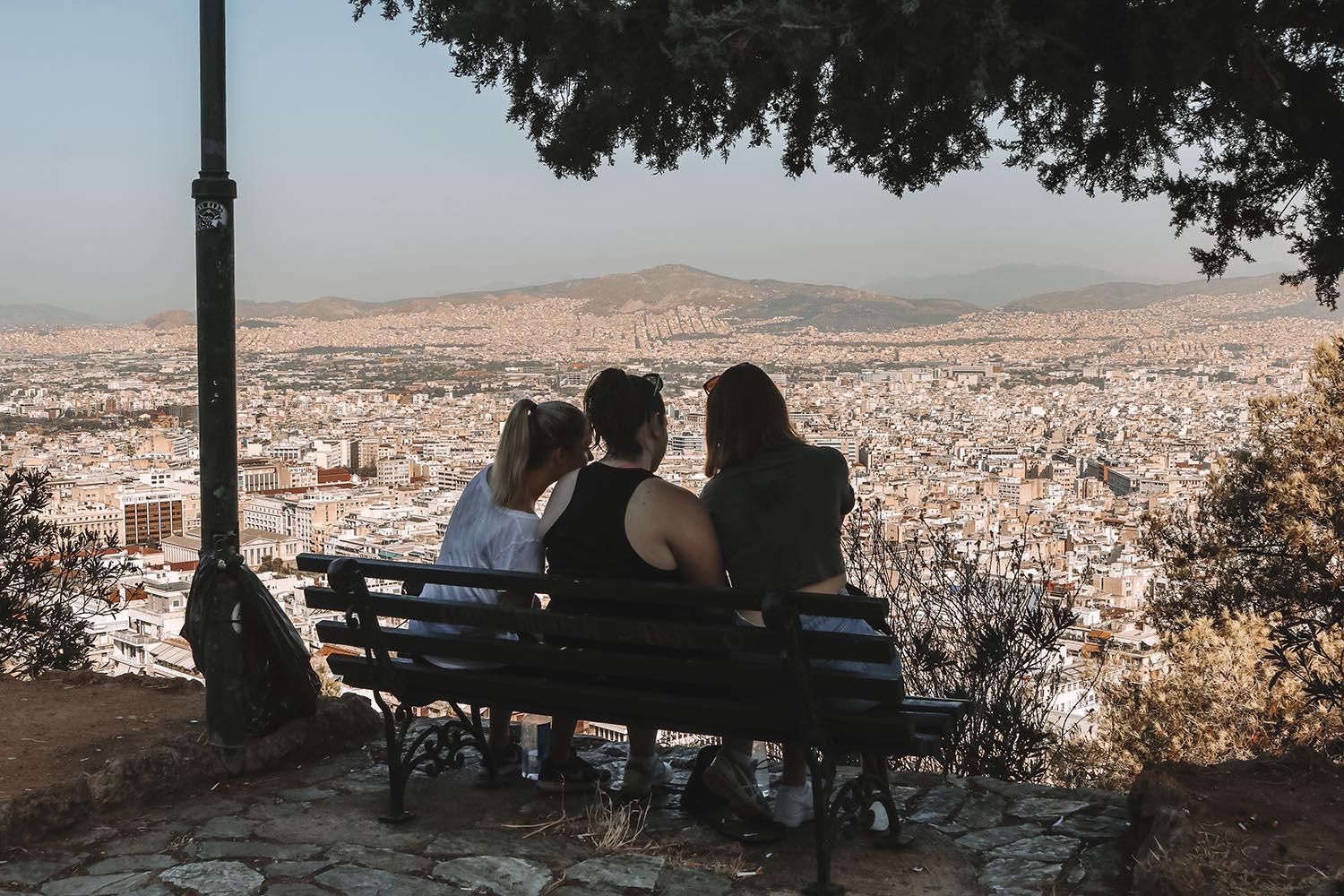 5. Sailing Croatia's Dalmatian Coast
My last group tour before the world changed forever. And one of my favourites. After leaving my besties in Athens, I headed over to Croatia and jumped onto my new home – a sailboat. I'd never been on a proper sailing trip before so I was really excited, and the people were great. They were a total bunch of Waynos that I went on to visit all around Australia after our tour had ended. Our boat departed at Split, and cruised the Dalmatian Coast. We stopped in the GoT haven Dubrovnik and even saw Fat Boy Slim perform. We jumped off the boat every morning and we spent our mornings baking on the bow.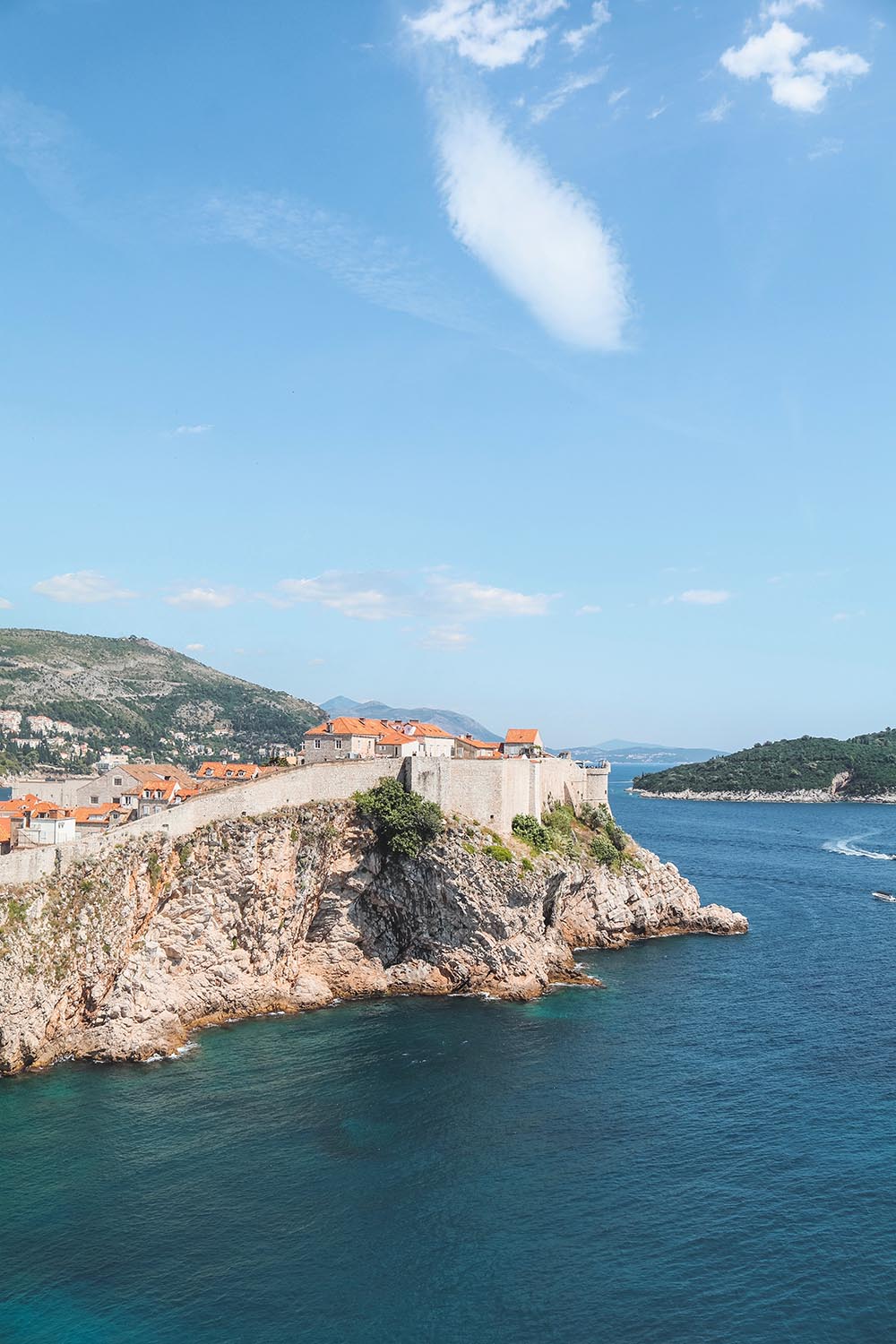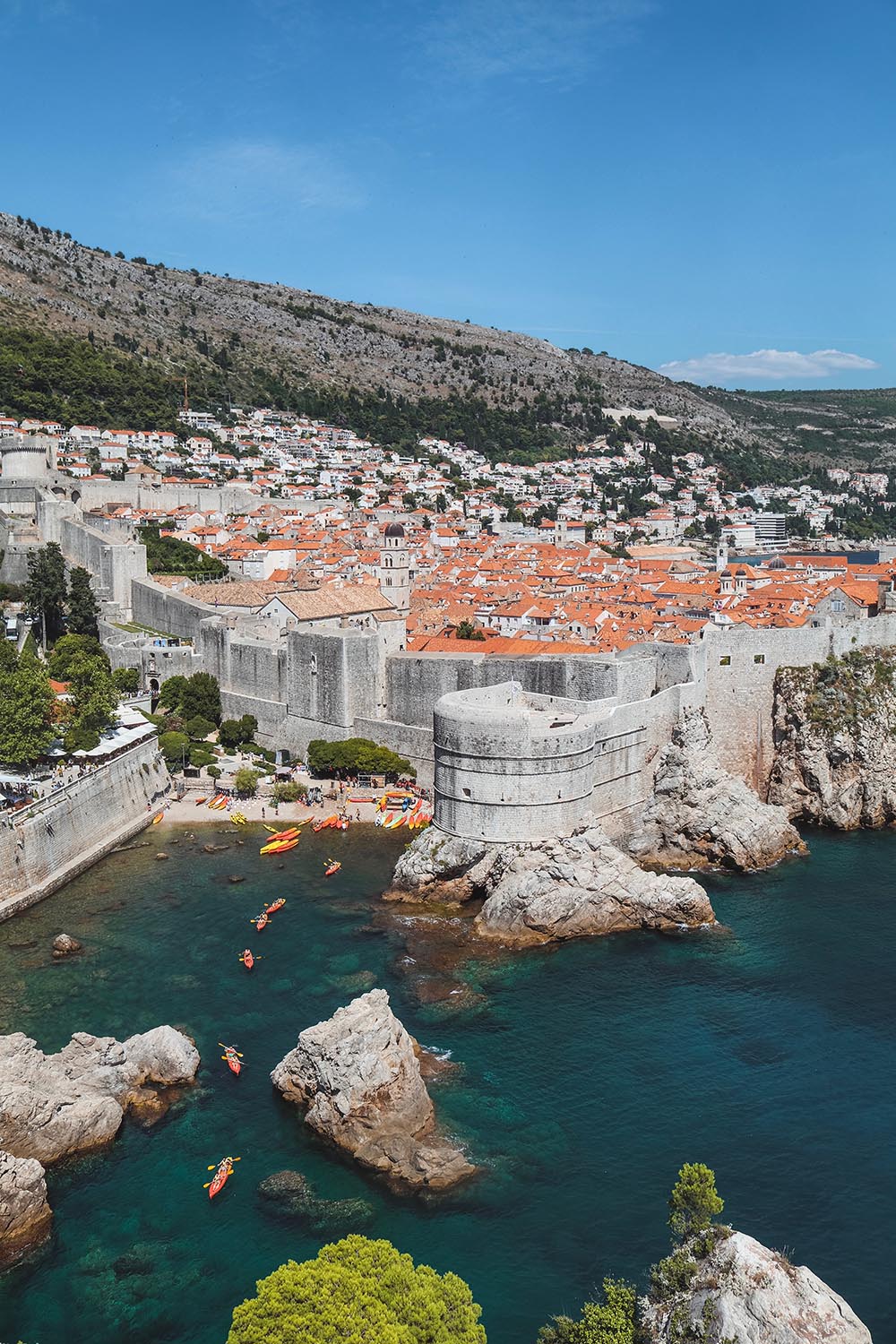 6. My European Inspiration Tour with Contiki in 2016
This trip was my first group trip – and it really opened up my world to budget travel around Europe. It gave me a love for group tours and group activities while travelling alone. It was pricey, but the memories I took from this trip will stay with me forever. And the friends, the friends I am still in contact with today – all of them in different corners of the world – and we have continued to travel and explore together. My tour took me around various countries and cities in Europe that I had never been to before, giving me a short but sweet taste test of places I would want to come back to. We took on Oktoberfest, we walked the flower bridge in Lucerne, we kissed on the Eiffel Tower – I'll remember that bunch of pelicans forever.
I also developed an entirely new wave of self-confidence. It was the first time I realised that you are not what your high school friends think of you. I realised that I have my own identity and no one to shape it but me. This trip was the first time I was truly able to be myself – and not to say that I was fake in high school, but it was a chance to let down all of my walls without fear of judgement. It's a whole different ball game!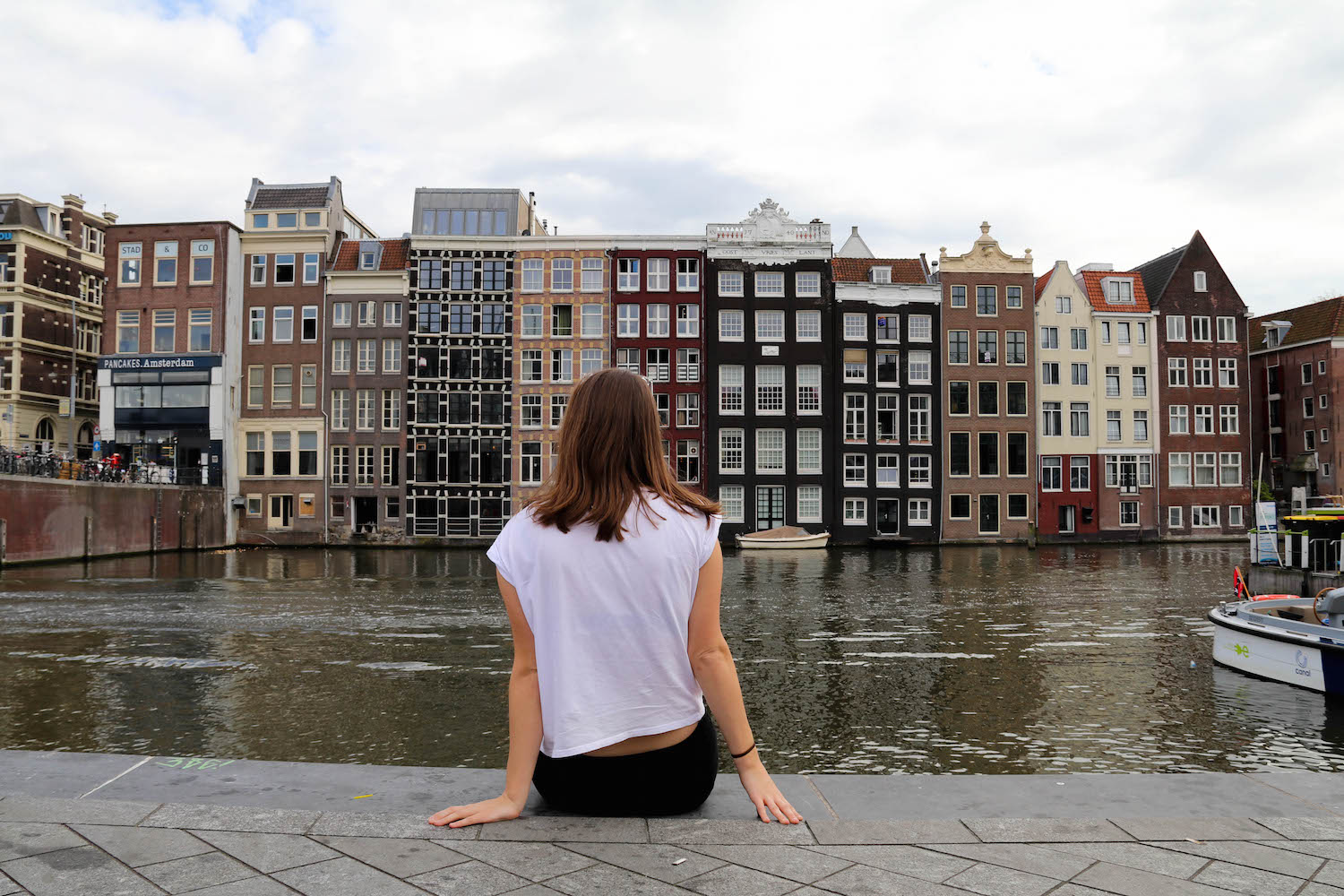 7. My first time in Japan – Aomori
Aomori, a particularly untouched prefecture in Northern Japan, was my first stop on my journey there. And this was also the first time I really experienced culture shock. I was there for work, so I had a guide – but other than him, not a single person spoke English. None of the signage was in English, none of the food looked familiar, I couldn't tell you where we were on a map – and for the first time I felt vulnerable. Vulnerable for exploring beyond the limits I'd unknowingly set myself so far. Though the area itself is not my favourite of those in Japan – it is one of the most notable in my mind. Aomori is known for it's volcanic mountain ranges, apple orchards, hot springs, and lush beautiful landscapes. It showed me a side of Japan that I never knew existed.
If you want to know more about exploring the Aomori prefecture you can find my guide here: A Travellers Guide to: Aomori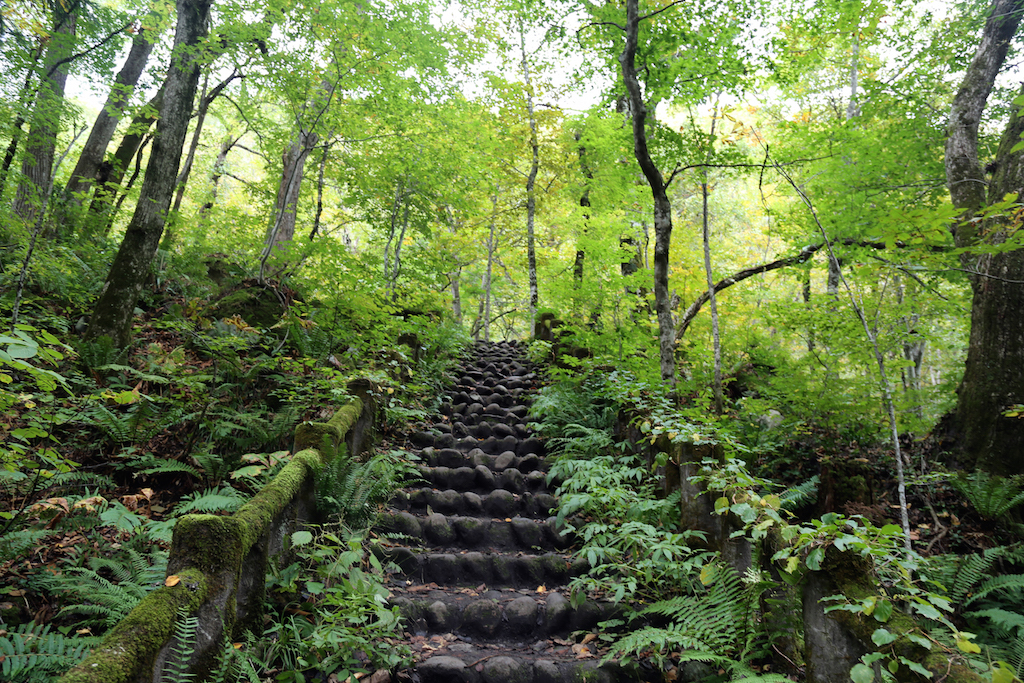 8. Wandering around Santorini
Now I know I already mentioned Greece, but Santorini and Athens are like two different worlds. Standing on the crater of Nea Kameni, overlooking the cliff sides of the caldera, watching the sunset over Oia from an abandoned castle. These are all of the experiences that Santorini gave to me. And that's only a few of them!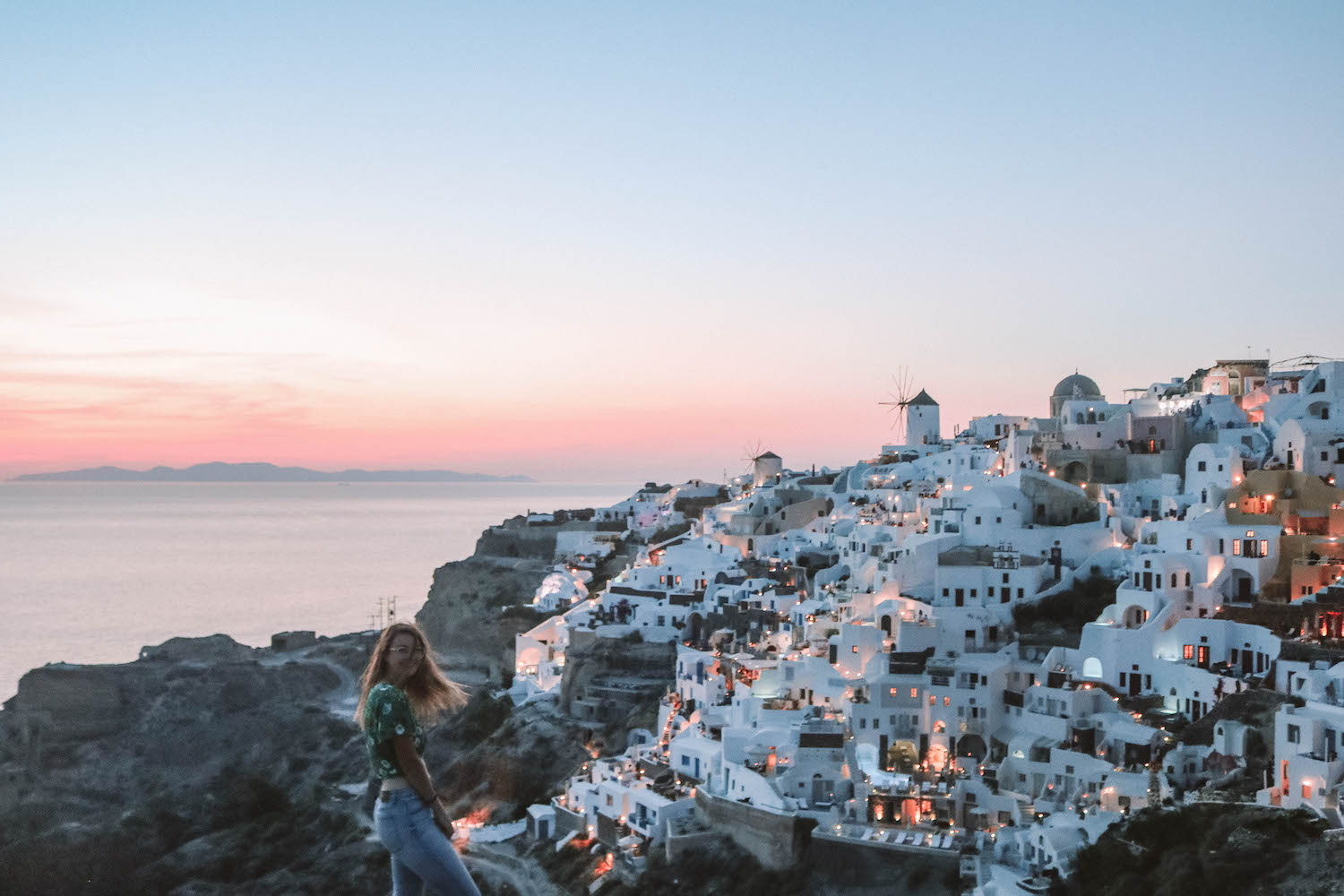 9. Anti-Paros Boat Trip
Before I had even arrived in Paros, I'd heard floods of comments from other travellers telling me how great this experience was – and rightfully so. We set sail across the unbelievably clear blue waters of Anti-Paros, and made stops throughout the Aegean to jump ship, cliff dive, swim through natural caves and discover hidden beaches. Snorkelling gear was provided, and for the less confident (or tired!) there were also noodles that you could float around with. For lunch we pulled up to a private beach, and the crew pulled out some chairs and tables and set up right on the shore. We sat with the water cooling our feet and enjoyed a buffet BBQ feast before heading back to Paros.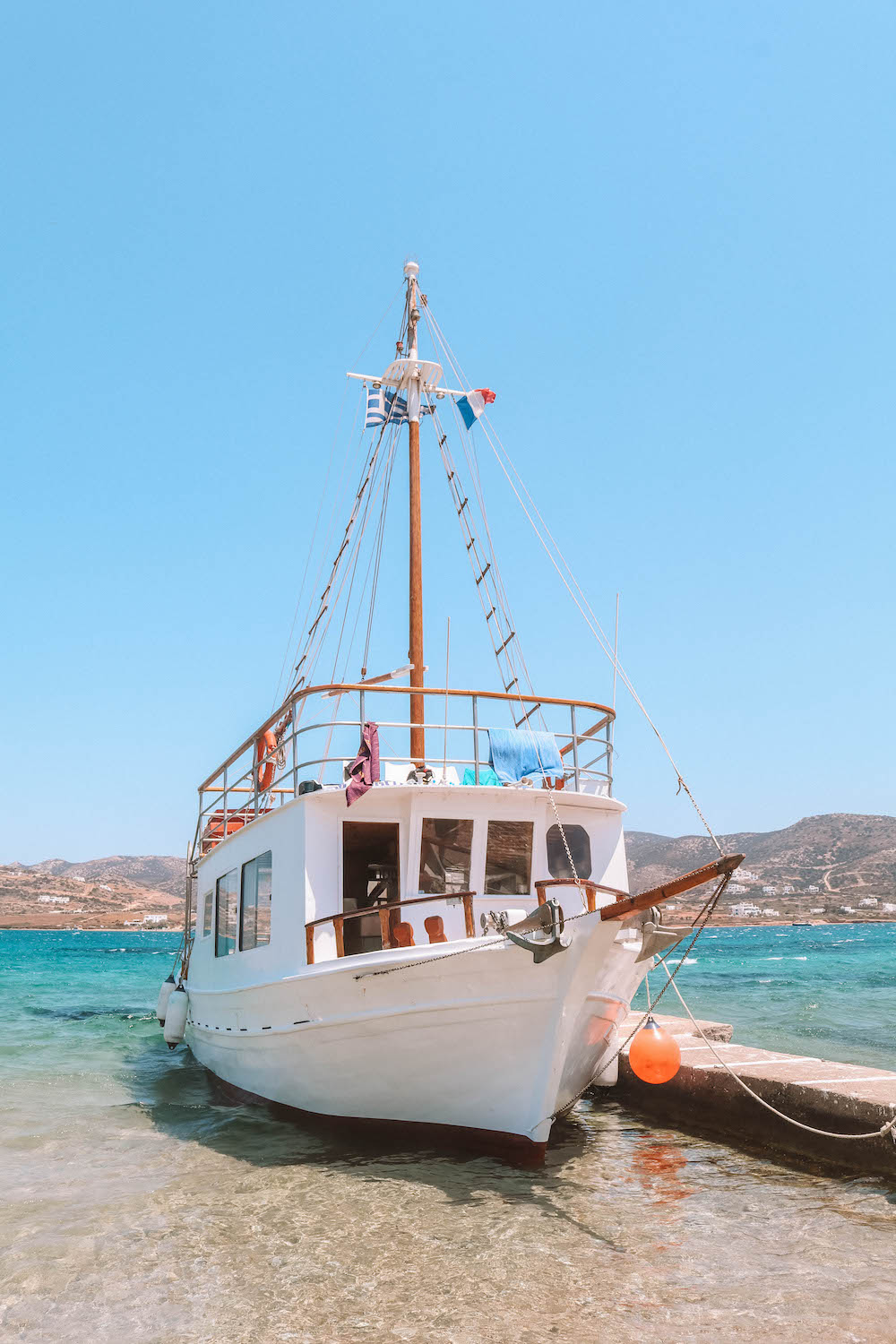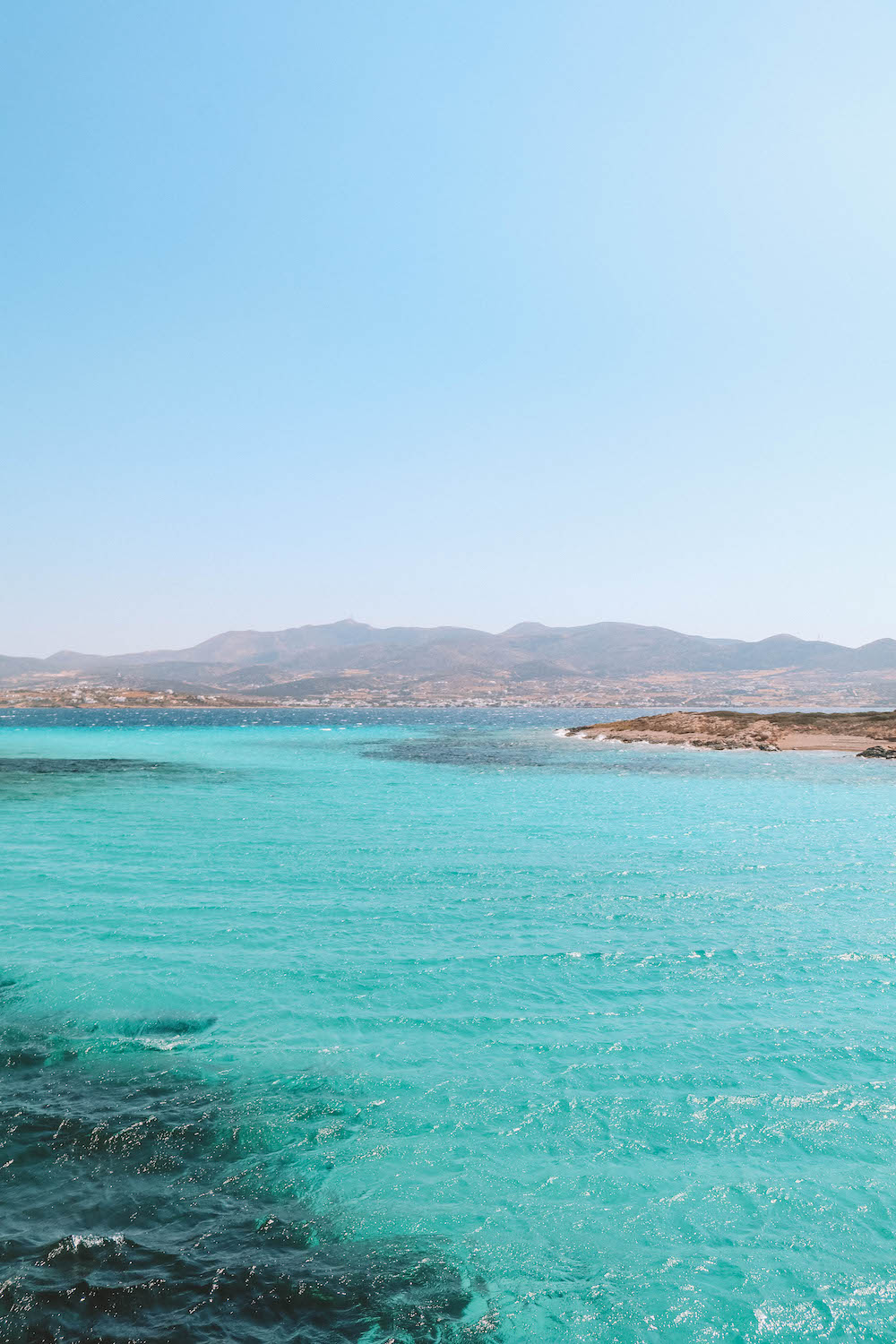 10. Moving to Queenstown, New Zealand
The most recent of my adventures. I left Sydney just in time before the 2021 Delta-wave took over and my home went into lockdown. While my friends and family were stuck in lockdown I was starting a new job, looking for a new home, hiking, eating out, going clubbing, everything I hadn't been able to do in Sydney for such a long time.
The first time I came to Queenstown in 2016 I had said to myself "One day I'm going to live here" – and if that's not manifesting then I don't know what is! Now, New Zealand is my home – I work in another YHA hostel, a company I love – I live with three funny and friendly boys, two Kiwi DJs, and one hilarious Pole. I've made new friends, and I've tried something new. It's my first time living and working somewhere that wasn't Sydney. It's one of my biggest and greatest life experiences and I can't wait to see what I learn from it.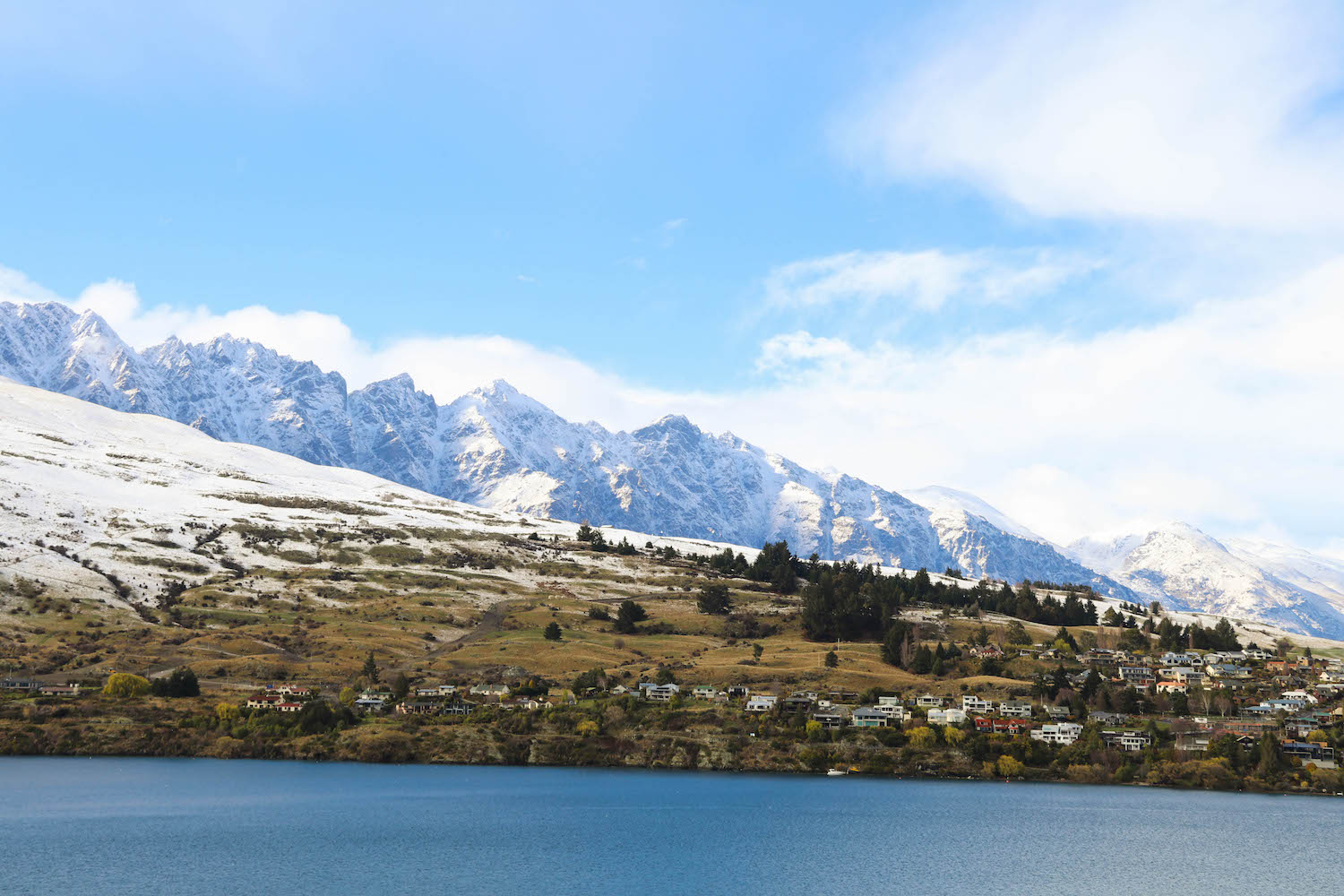 And this wont be the end. This list will see more entries, I will make more and more experiences until my dying day. That's my plan, what's yours?