So I'm sitting back, taking in the fresh air, overlooking some clear shallow waters and some damp white sand. Where am I? I'm in a tree. The branches are covered in this vibrant green moss and it's so simple, yet it's still one of my favourite moments.
So how did I get here, to this branch, on this tree, on this secluded beach in Raja Ampat?
Towards the end of April, I was invited by the Indonesian Ministry of Tourism to come and experience some of Indonesia's secluded destinations. Accompanied by writers, Instagram influencers, and TV/radio hosts, we started our journey in Jakarta. And when I say journey, I really mean to the Garuda Lounge floor where the majority of us tried to sleep after our tiring International flights from all around Australia. I knew Raja Ampat took some time to get to, but we'd taken the extended route through Jakarta and Makassar before arriving in Sorong and taking a long speed boat trip to our resort.
See more on how to get to Raja Ampat here.
Raja Ampat is an archipelago of 15,000 islands located at the northwest tip of the Bird's Head on the island of Papua. Known worldwide for it's for it's incredible marine life, the destination is often overlooked due to it's remoteness – but that's what makes it great. It's an untouched haven hiding some of Indonesia's best views, rainforests and underwater landscapes.
Raja Ampat is perfect for those wanting to get off of the tourist track.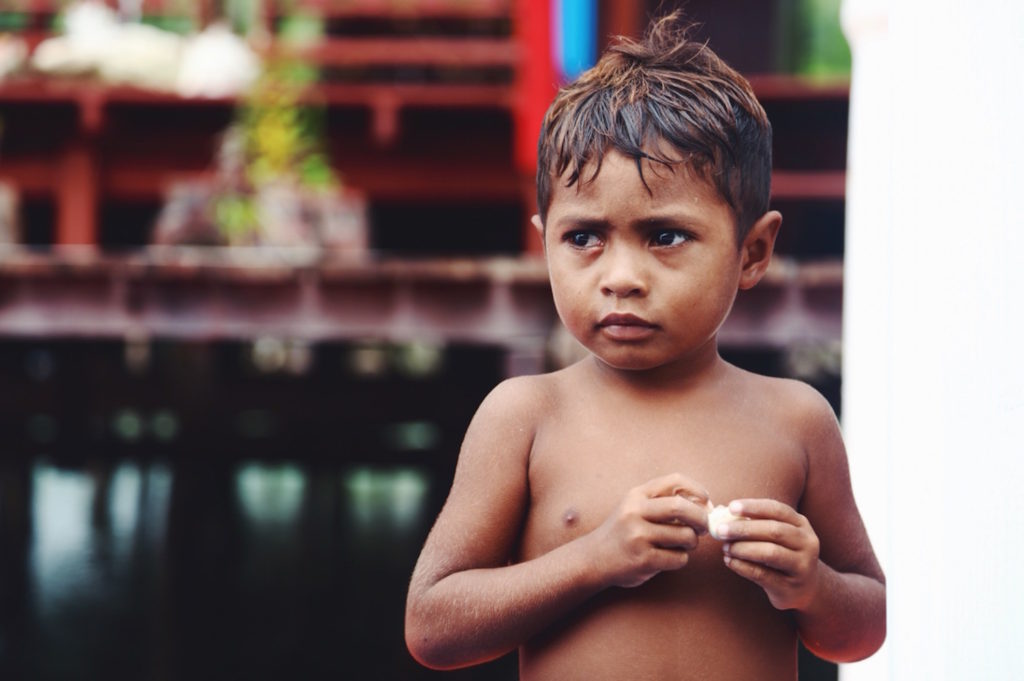 Top 10 Things to do…
Island Hopping
All of Raja Ampat's best destinations are located on numerous islands, so travelling around via boat is to be expected. But you shouldn't let this stop you from exploring it more than the average traveller. Most homestays provide their own boat to allow island hopping experiences during your visit. Because of the isolation of the islands, lunches are made at the homestays to be taken with you throughout the day as well as an esky of waters and sometimes juice.
> Piaynemo
Piaynemo is said to be the second best view in Raja Ampat behind Wayag, though it's much easier to get to. In 2013, Wayag's traditional owners closed public access to the islands – though some travellers still manage to make it there, it's not a very stress-free journey.
Piaynemo's 340 steps up becomes all the more daunting in the hot and humid weather, but the viewpoint it worth the hike. Offering panoramic views, you are able to see the vibrant colours of the water surrounding the odd mushroom rock formations.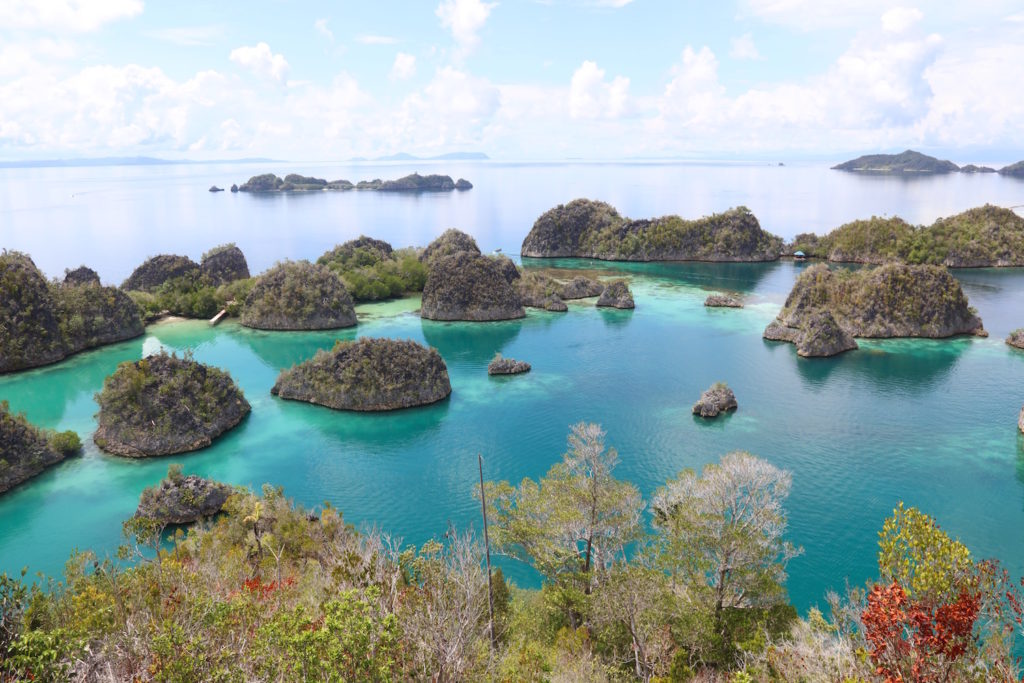 > Star Lagoon
Just around the corner from Piaynemo is Piaynemo Homestay and the viewpoint for Star Lagoon. Star Lagoon is called such because from the viewpoint the rocky outcrops create a star shape – though the lookout is quite difficult to get to. By one of the many islands, is a small dock and from there the rest of the hike is up some sharp rocks that have been made into steps with concrete. I wouldn't take the trek if the heat is getting to you, as one tumble would have you fall onto some jagged rock spikes. After the main section of the hike, is one last climb that actually requires you to scale a small cliff (about 1.5metres), so only go up if you think you can get down. The view is partially visible through some trees before the climb, so it's up to you how much you want to see.
> Kri Island
Kri Island is one of the most popular stops when island hopping in Raja Ampat. Also called 'Floating Sand' the island is simply a haven of a golden sand bar surrounded by clear shallow waters. We even spotted a Wobbegong!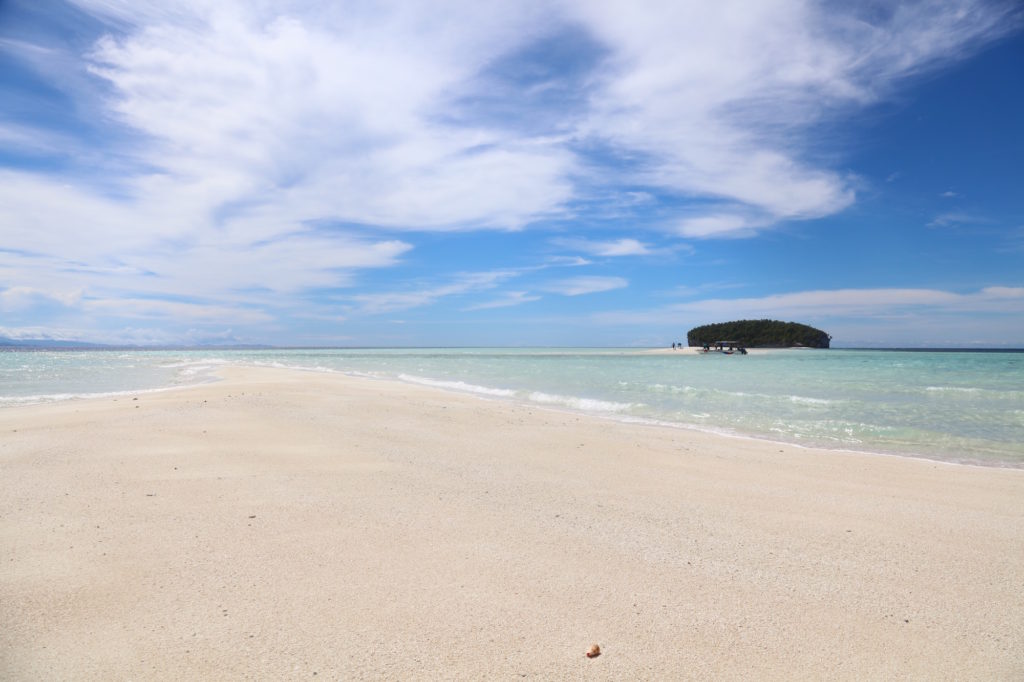 > Friwen Beach – Home to my climbing tree.
Friwen Beach is a small and protected beach that is popular among divers due to it's proximity to the famed dive site, Friwen Wall. We approached the beach slowly, spotting the children running around and enjoying the tree swings under the shade of a picturesque jungle. Depending on the time of day you will either be gifted with the relief of shade, or the glaring sun to swim under. The beach is most often visited in the afternoon to relax after a day of snorkelling/diving, with warm coffee and snacks.
With incredible flora and fauna, Raja Ampat's islands are filled with ancient caves, waterfalls and spectacular views. Most island hopping tours will know the best places to spot hidden caves, some we saw were only accessible from the water – so the small coral cuts were worth the swim (but you should pack antiseptic in case). See more info on what to pack here.
Go Snorkelling and/or Diving
An archipelago of 1500 islands, a lot of the activities in Raja Ampat involve being wet. Named as the #1 Snorkelling Destination by CNN, the area is home to to 540 types of coral, more than 1000 types of coral fish and 700 types of molluscs. With the most diverse world's coral reef and underwater biota, scubadivers can explore breathtaking vertical underwater walls. Joining a tour is the most common practice when visiting Raja Ampat, and tour operators sell excursions for both divers and non-divers.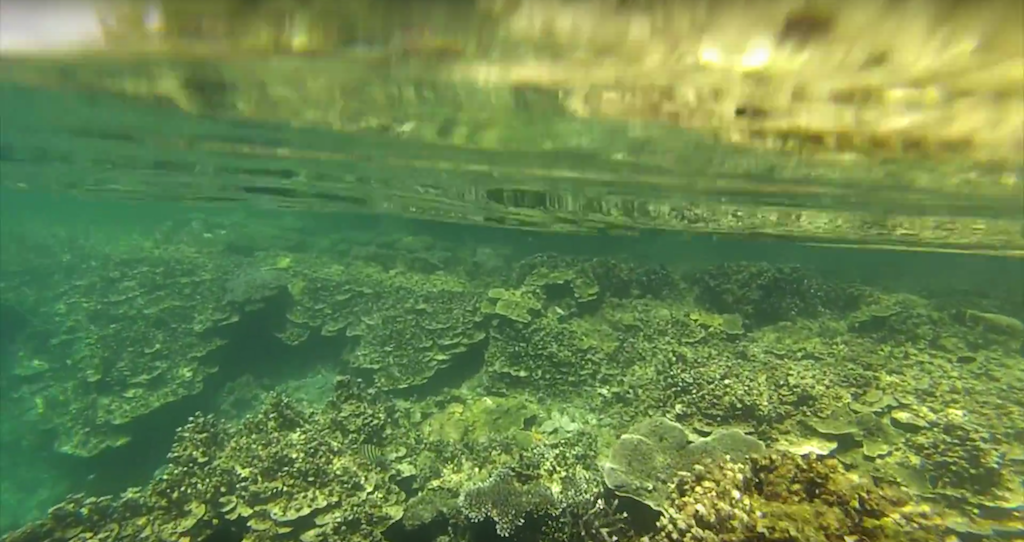 The Facts:
1,320 species of reef fish in Raja Ampat;
75% of all known coral species in the world;
600 species of hard coral recorded (10 times the number found in the entire Caribbean);
5 species of endangered sea turtles;
700 types of molluscs;
57 species of Mantis Shrimp;
13 species of Marine Mammals;
Swim with Manta Rays
A signature Raja Ampat site, Manta Shandy is the best place to go looking for Manta Rays. A Manta Cleaning Station, they often swim in this area in either small groups or even huge squadrons of 30. For snorkellers, they appear to be small little rays circling the ocean floor, but once you swim down, you'll notice they are actually about the length of a grown man. Because they are swimming about 8metres down, the water isn't very clear and it's hard to get up close – so scubadiving is a sure way to really experience the seas amongst these incredible creatures.
Note: What is a Cleaning Station? Sadly, there are no Whale Washes like in the film Shark Tale. Manta Ray species are known for paying frequent visits to reef cleaning stations. A cleaning station is a specific section of reef that is home to cleaner fish, who as the name says, clean large marine animals. You can often spot these little sucker-fishes swimming with sharks when visiting aquariums.
"It's a whale of a wash, and the price? Oh my gosh!"

Visit the Local Villages
One of the best things to do when in Raja Ampat, is to visit some of the small villages dotted throughout the archipelago. Some villages that have embraced eco-tourism include;
Arborek Village – has a coffee shop, and a few small shops selling necessities and trinkets.
Sawinggrai Village
Venbuba Village
Most villages are incredibly welcoming, and welcome guests with traditional dances and home-cooked meals. We were able to indulge in some perfectly cooked root vegetables and fish that were prepared in an underground oven. For those looking to truly immerse themselves into the local culture, Aborek Village has 6 Homestay Options and a local dive shop (around $30pp/night).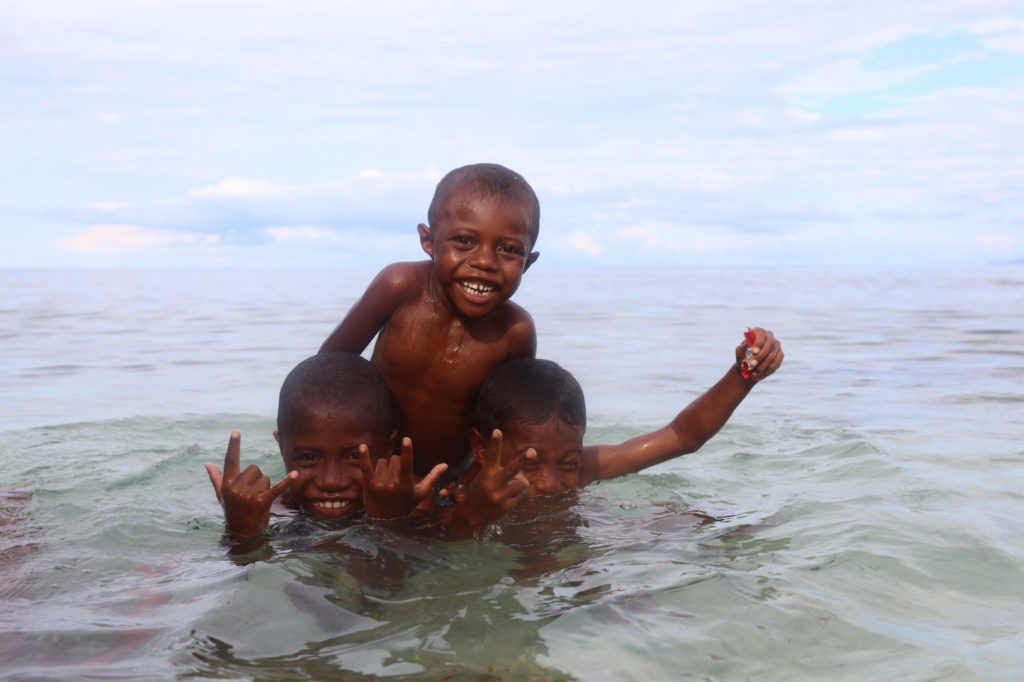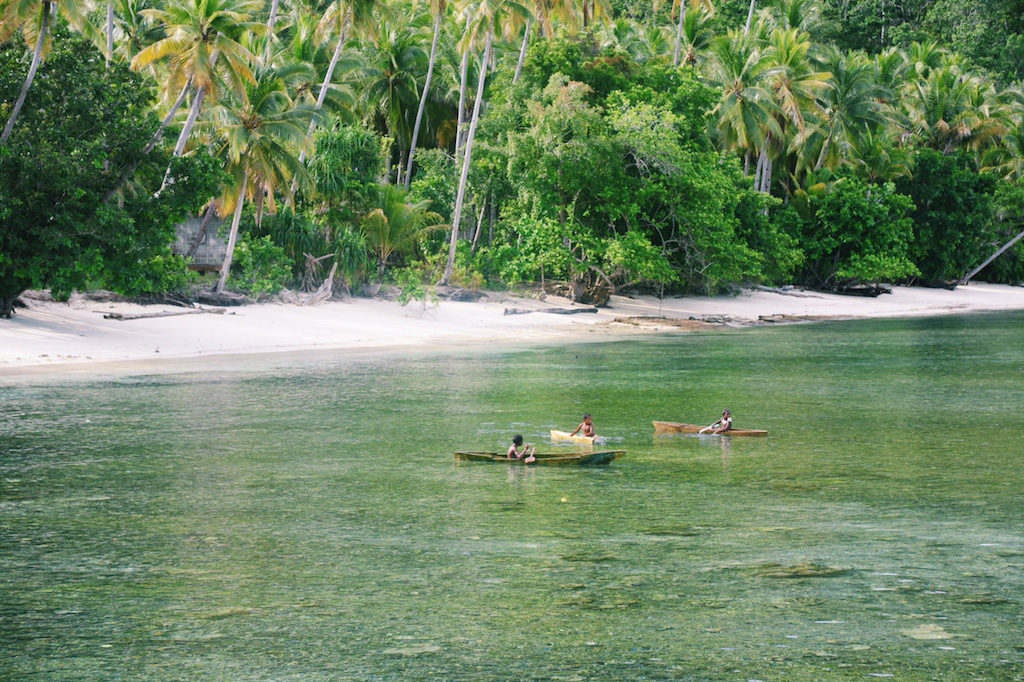 Visit Raja Ampat's Original Capital City – Doom Island
Just a 10minute boat ride from Sorong, don't be deterred by the odd looking wharf. Until 1965, Doom Island was the major city of the region but when the population got too large, Sorong came into being on the mainland. There are no cars on Doom Island, so the way of transportation is on the becaks. Doom Island is a small tropical village that is covered in vibrant flowers and colourful houses.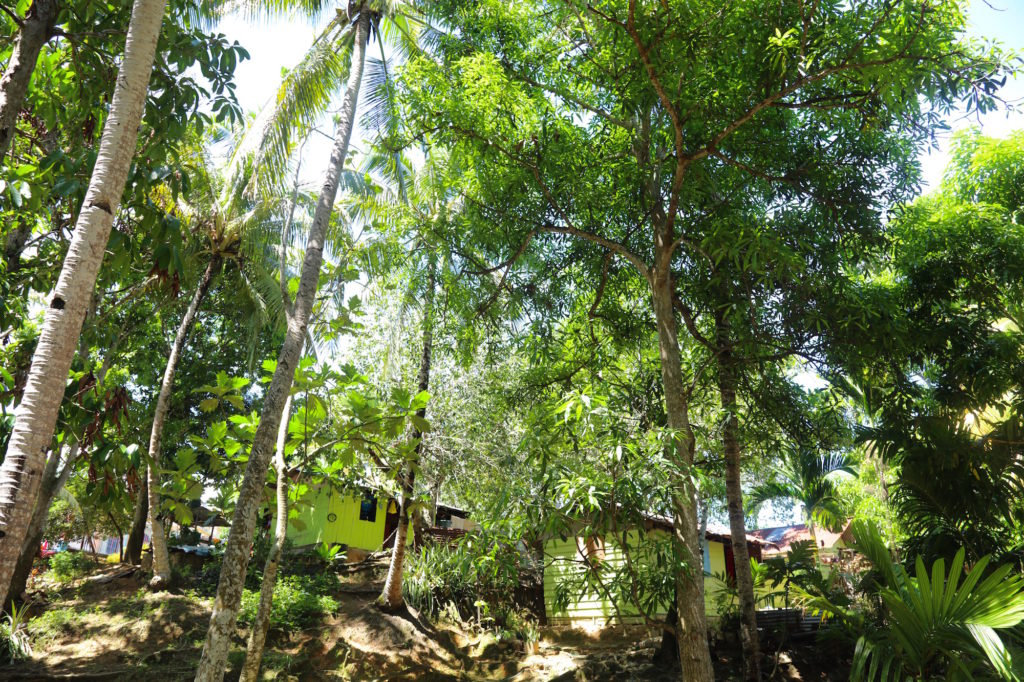 Go Bird Watching
Raja Ampat isn't only known for its abundant underwater life, it's also known for the various bird species that surround the islands. The most famous of which is the Bird of Paradise (Cendrawasih bird), and it is the mascot of Papua. Sometimes hard to spot, the Bird of Paradise is known for rarely coming to the ground and instead perching itself on high branches.
You May Also Enjoy:
Kayaking
Hiking
Wreck diving
Sailing
Spotting the bats that inhabit some of the islands
Go fishing (using traditional tools)
Trekking to waterfalls
Watching the Sea Ghost
DOING ABSOLUTELY NOTHING AT ALL – kick back, relax and enjoy the beaches!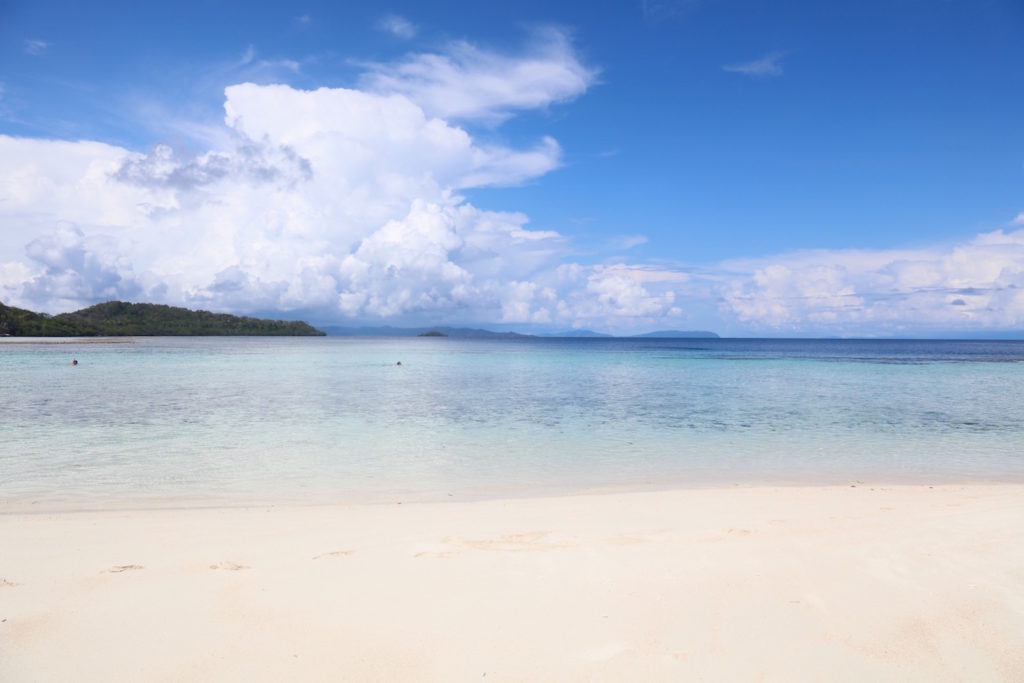 Where to stay
We stayed at Raja Ampat Dive Resort which was a 20minute boat ride from Waisai. The managers were Martin and Stephanie who are highly experienced in the hospitality industry. Our resort offered Western food as well as Indonesian food, for dinner and were very comfortable with making meals suiting dietary needs.
Raja Ampat homestays might not be what you are expecting – you won't actually be sharing a family's home. Homestays here generally welcome you to be a guest of a Papuan family to stay in housing built on their land. For more information on Raja Ampat housing, see here.
For more images of this trip, see here.
Need I say more? What would you want to explore when in Raja Ampat?