Tokyo's first five-star traditional ryokan inn is housed in an 18-storey skyscraper. This luxury ryokan fuses contemporary design and traditional craftsmanship with high-tech touches.
Sliding paper screens, Japanese wood panelling, hot spring onsen bathing, low futon beds and tatami mat flooring combine to create a traditional, yet luxurious atmosphere.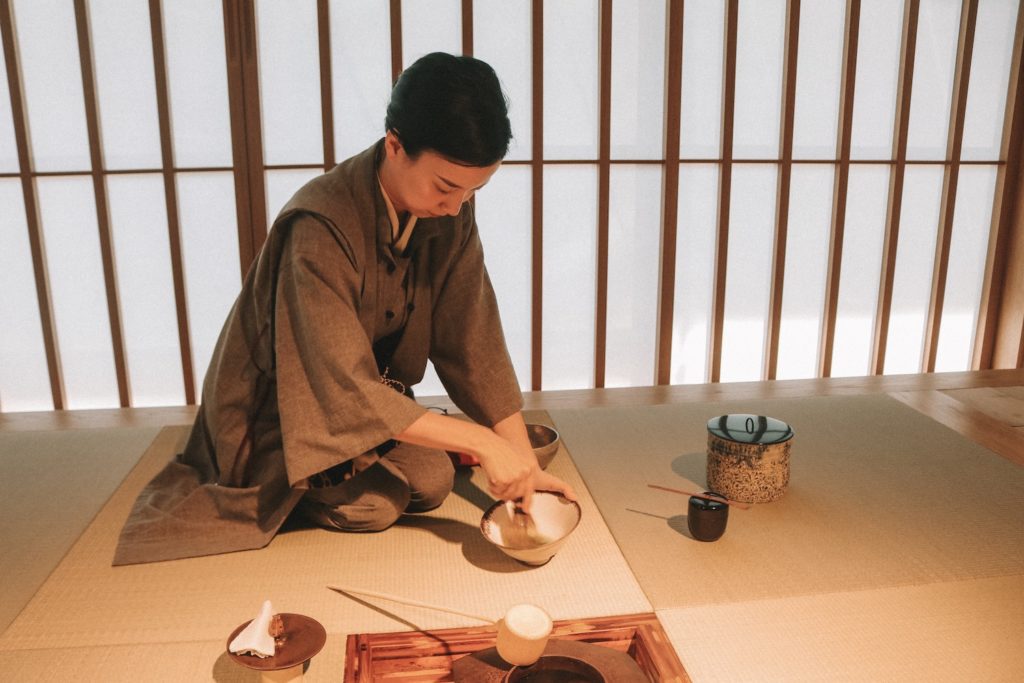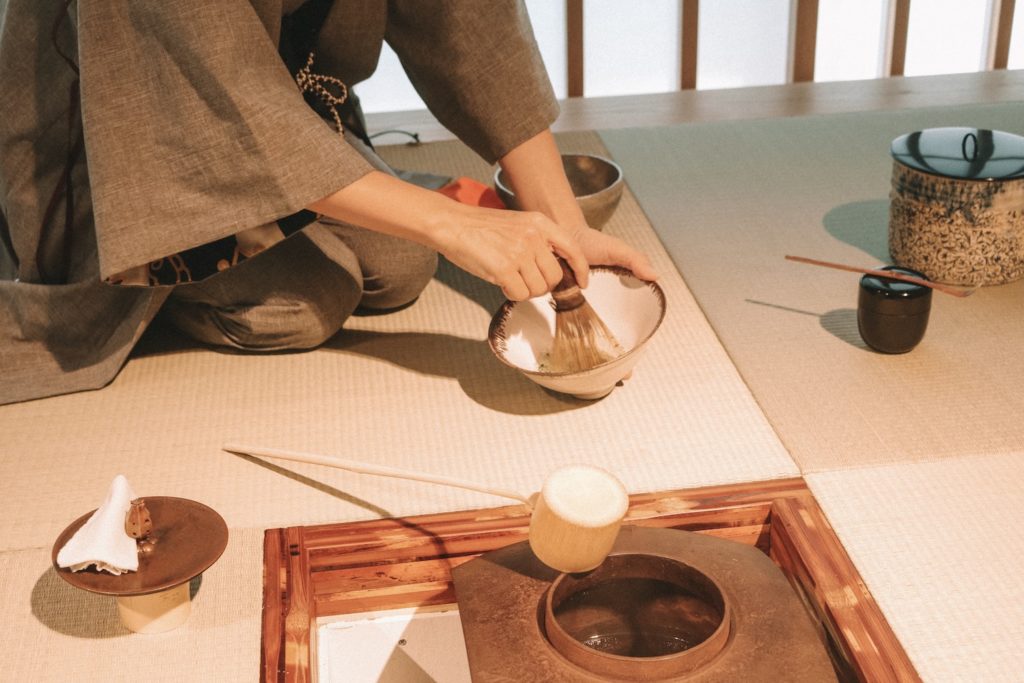 The Concept
This luxury ryokan fuses contemporary design and traditional craftsmanship with high-tech touches. Each floor is like a self-contained ryokan with its own Ochanoma lounge and a communal table where staff serve tea, sake and snacks. Shoes slipped off at the entrance, inside the dramatic-looking genkan entrance, indigo walls, sliding paper screens and aromatic Japanese wood panelling give a feeling of serenity in this urban setting.
The Rooms
Traditionally inspired and comfortable: the rooms have sliding washi screens on the windows, bamboo closets, tatami floors, jewel-coloured walls, deep square black baths and super-comfortable cloud-like white futon mattresses.
The two main room types, Yuri and Sakura, have low chairs custom-made by Japanese craftsmen and bathrooms encased in glass that becomes frosted at the flick of a switch. Corner rooms, called Kiku, are twice the size, with a spacious living area and raised wooden area for three single futons and large day bed.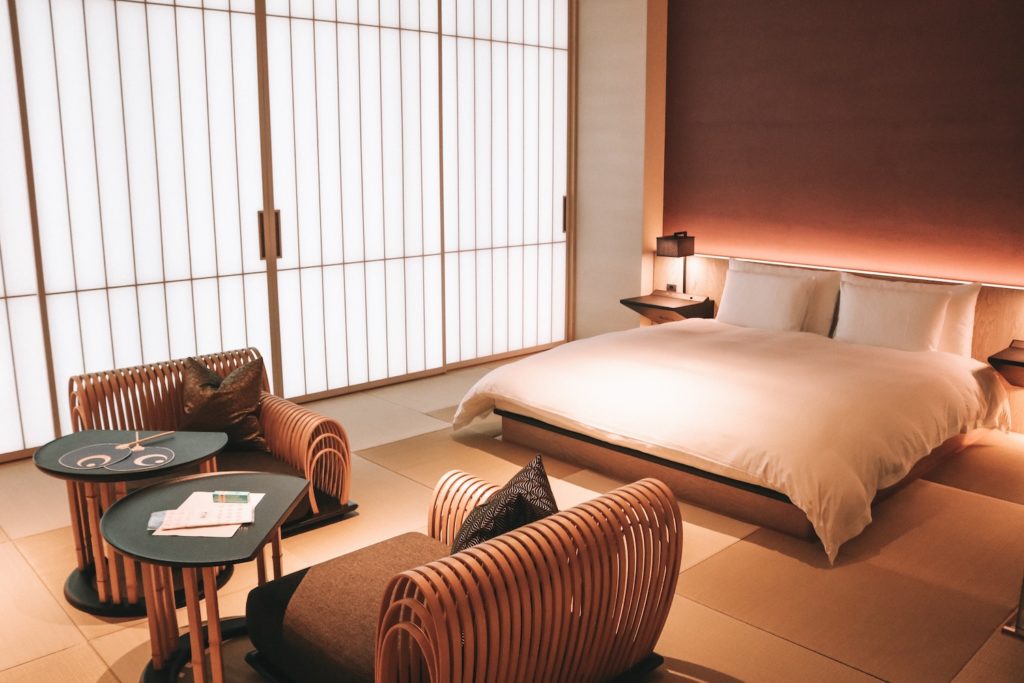 Dining Options
The restaurant, which spans the basement floor, is only open to guests, and features dramatic rock formations, earthy clay walls and a network of hidden dining spaces with only 10 tables. Chef Noriyuki Hamada is widely acclaimed for his 'Nippon Food', nature-inspired French cuisine adapted with local Japanese ingredients.
Breakfast is served in a tiered wooden box – either in your room or the Ochanoma lounge – with grilled salmon, tamagoyaki grilled egg, salads, fruits, rice, miso soup plus a gold-flecked dessert. Western style breakfasts (omelette, meats, cheeses) also available.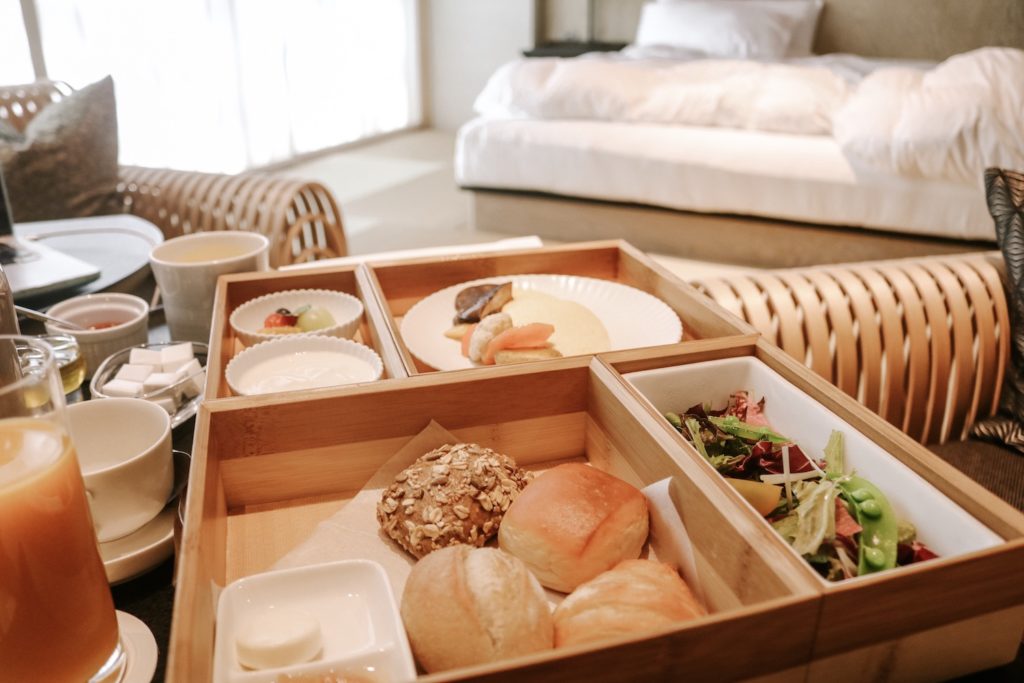 Room service is probably the most common dinner option – includes a great selection of gourmet dishes, from asari clam to an original Hoshinoya curry.
Spa Life
The hotel's scene-stealer is the 17th-floor onsen whose hot spring waters flow from 1500m beneath the hotel. Some baths are located directly underneath a double height skylight, enabling star gazing (or cloud gazing) while soaking. Therapies begin with a soak in the baths and some stretching exercises to loosen the body before guests are then led through a tailor-made program focused on health and beauty and an oil treatment session.
Activities
There are a range of activities available to experience at the hotel, including sake and wine-tasting as you watch a Grand Kagura performance – traditional Japanese acrobatics and tumbling. You can also experience a Japanese tea ceremony, try 'kodo' – the art of appreciating incense or watch 'Gagaku', a form of Japanese theatre that mixes dance with music played on ancient instruments.
The hotel also provides a number of high-end tours, including a winter night river cruise along the Sumida River, a midtown helicopter tour, a traditional rickshaw tour around the city's more historical neighbourhoods or a private Tokyo River cruise.
Where to find it
1 Chome-9-1 Otemachi, Chiyoda, Tokyo 100-0004, Japan
Tel: + 81 50 3786 1144