Before you start googling, let me tell you where Raja Ampat is. I'd never heard of it before this trip, but now I wish I'd known about it sooner.
Located at the northwest tip of Bird's Head on the island of Papua, it's home to some of the world's best marine sights. Raja Ampat is part of the coral triangle, which contains the richest marine biodiversity on earth. The Nature Conservancy and Conservation International claim that 75% of the world's marine species live here in the islands – so you can imagine how much I was wishing I'd taken some scuba diving lessons!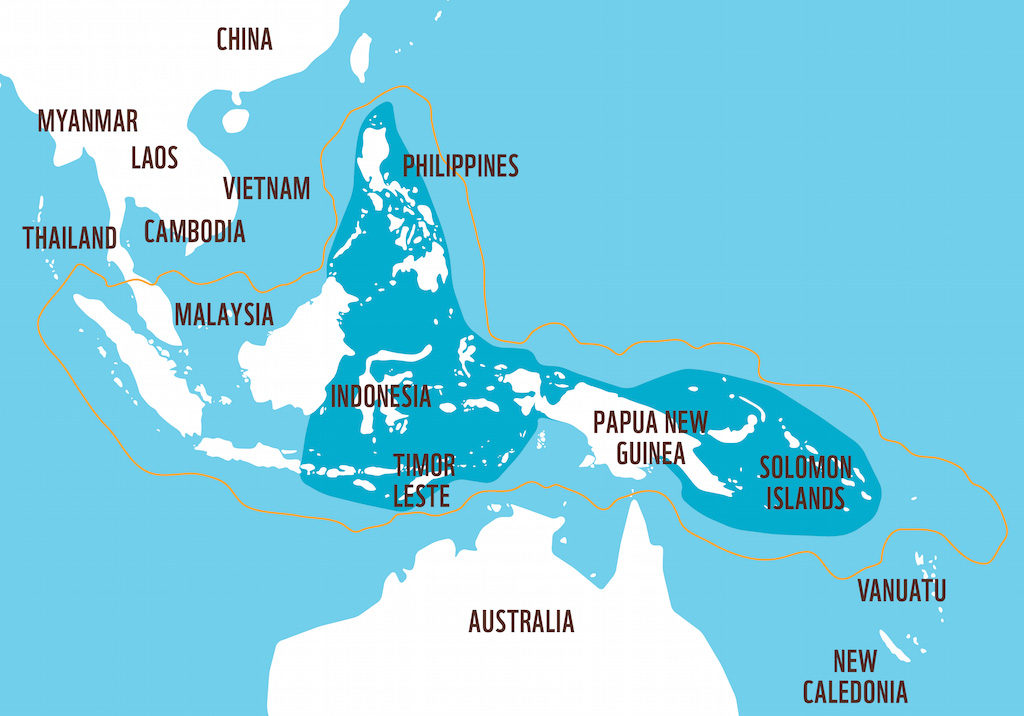 Our journey started our pretty slow. I made my way to the airport and was reunited with some bloggers that I'd just done another Indonesia trip with 2 weeks prior. We'd gone for the extended journey route catching a flight to Jakarta, then Makassar, and then to Sorong – which was pretty tiring.
Getting to Raja Ampat;
To start your journey in the tropical haven of Raja Ampat, you need to get to Sorong (SOQ), a coastal city in West Papua. There are no international flights to Sorong, though there are a number of domestic connections from:
Jakarta (which is probably your best option, as it has international connections)
Denpasar (also has international connections)
Ambon
Manado
Manokwari
Sorong is the gateway into Raja Ampat, so from here you need to make your way to some sort of water transportation to get the rest of the way there. A taxi from SOQ to the ferry harbour takes about 10-20minutes and costs about US$10 (100,000 Rupiah). From Sorong your main transport options are to get the public ferry to Waisai, the capital city, or to arrange for a private boat. If you're opting for the cheaper option, there are two public ferries available, the express taking 2 hours, and the other about 4. From Waisai, almost all resorts/homestays will meet you at the harbour and provide transport the rest of the way – though you should let them know of your arrival beforehand.
Ferry tickets can be purchased on the pier, and a limited number of VIP seats are available that have more comfortable seating options and air-conditioning.
"Like all good things in life there's a little bit of hard work with a lot of reward at the end." (source)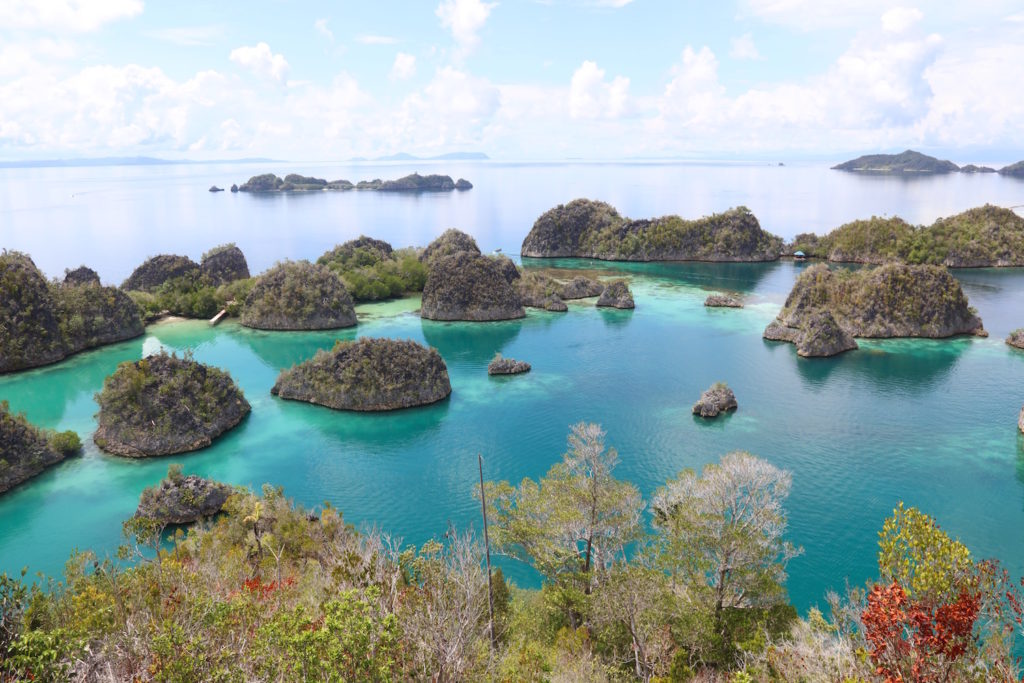 Raja Ampat Entry Fee
Because Raja Ampat is a marine park, there is a US$100 entry fee – though, this pass is valid for 12months. This money goes towards conserving and preserving the marine park. The Tariff to Support Environmental Services in Raja Ampat is known as the Raja Ampat Marine Park Fee or PIN. You can pre-purchase this by contacting the Tourism Information Centre: info.blud.uptdr4@gmail.com or by stopping at any of the local offices of the Ministry of Tourism and Culture. Many homestays and resorts will organise this for you upon booking, though you should check in advance.
Note: Children under 12 are not required to have a permit.
Top 10 things to do…
Snorkelling and/or Diving
Piaynemo and Star Lagoon – One of the best views in Raja Ampat.
Kri Island (Floating Sand)
Swim with Manta Rays – Need I say more?
Visit the Local Villages
Take a Hike
Go Kayaking
Go Bird Watching – Spot the Bird of Paradise.
Visit Doom Island, Raja Ampat's original capital city.
Nothing at all – kick back and relax!
For more information on what to do in Raja Ampat, see here.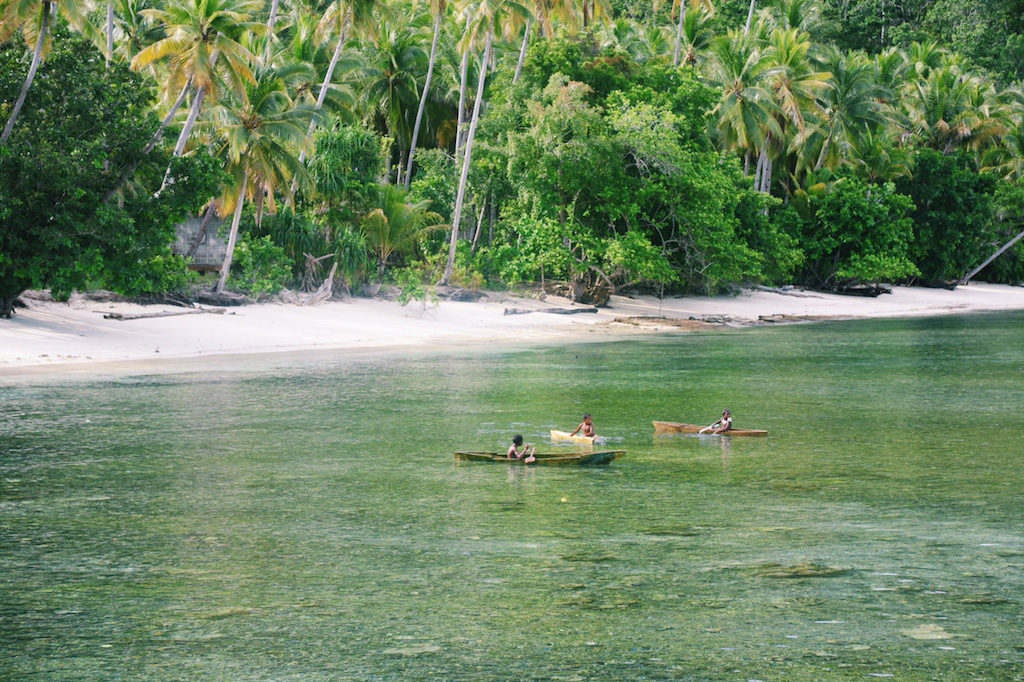 Island Hopping
Most resorts and homestays provide their own boat to allow island hopping experiences during your visit. Because of the isolation of the islands, lunches are made at the resorts to be taken with you throughout the day, as well as an esky of waters and sometimes juice. Most resort are very open to accommodating for any dietary requirements when making meals – you just need to let them know in advance.
If you aren't staying at an accommodation that provides island hopping cruises, there are multiple day tours available from Waisai that you can book.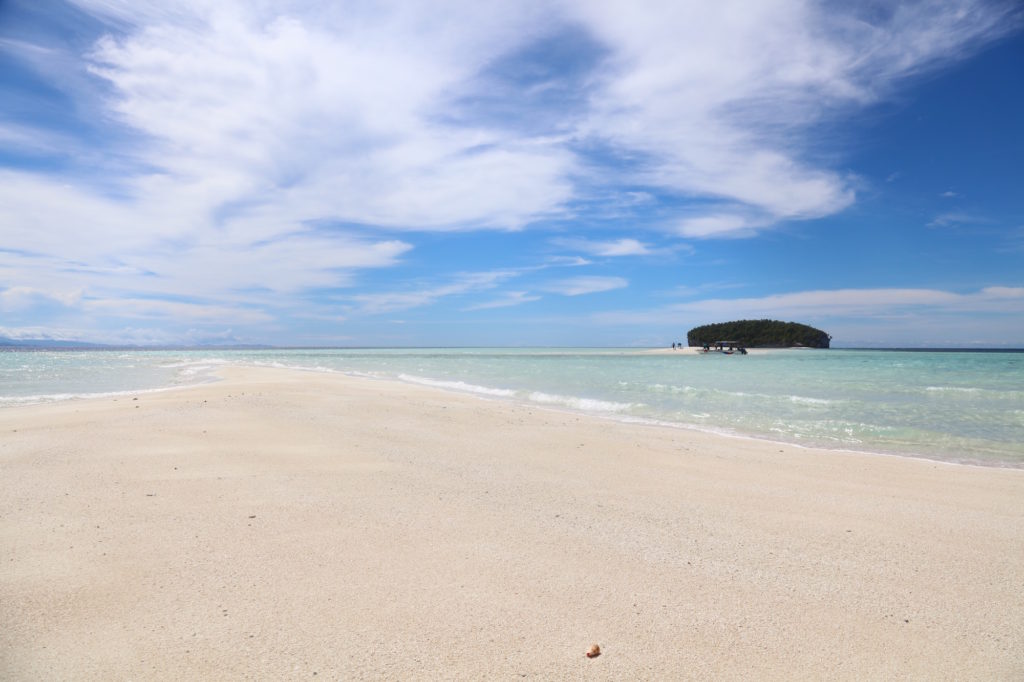 Where to Stay
Raja Ampat homestays might not be what you are expecting – you won't actually be sharing a family's home. Homestays here generally welcome you to be a guest of a Papuan family to stay in housing built on their land.
For more information on Raja Ampat Homestays, see here.
While here we stayed at Raja Ampat Dive Resort – about a 20minute boat ride from Waisai. With an amazing beachfront, an on-site dive centre, outdoor common areas, and canopied beds, what more could you need?
Things to Note
> Health and Medical
As an avid traveller, I always carry a little first aid kit around with me when I travel – and this is a very good habit to get into, particularly in Raja Ampat because the only hospital is in Sorong, a 2-hour boat ride away. Because a large majority of travellers are divers, resorts and homestays have very good first aid. There are also no chemists, so you should buy what you may or may not need before arrival. If necessary, most resorts are able to get anything you need from the shops when they do their runs into town – but you shouldn't expect it straight away.
• Sunscreen – Pack more than you need! Worst case scenario, you run out – being so close to the equator you're bound to get burnt.
• Mosquito repellent – Particularly with liveaboards and homestays, the rooms are not built to keep out insects, so the most you're likely to have is a mosquito net over your bed. I myself become pretty paranoid when it comes to mosquitos, because I have a history of getting bitten on my eyelids (which aint pretty in the morning!) – so I never even untucked my mosquito net until I was getting into bed.
• Panadol – Headaches took a toll on me on our first day in Raja Ampat. Though I was drinking plenty of water, it still hit me pretty hard and it really put a damper on my day. Having Panadol on me was one of the best decisions I could've made.
• Hydralite (or similar) – These are great to have around when travelling in places so close to the equator. Not too long ago in Bangkok, I was sick before I flew out, so I wasn't able to keep any food or drinks down. When my stomach started to feel more comfortable, hydralite was pretty much all that kept me going. Not being able to drink water in 30degree weather can really hit you hard!
• Anti-gas – Luckily for me I've never gotten Bali Belly or anything that's required me to use this, but it's a good thing to have around.
• Antiseptic cream – For coral cuts!
• Anti-stinging ointment – For the mosquitos and sealice.
• And drink plenty of water! Most tours or liveaboards will have eskys for all day trips, supplying an abundant amount of water. Water is NOT necessarily safe to drink in Raja Ampat so you should avoid getting ice in drinks and brushing your teeth with tap water. Bringing a drink bottle could be both helpful or completely useless in that most places will give you plastic bottles each day.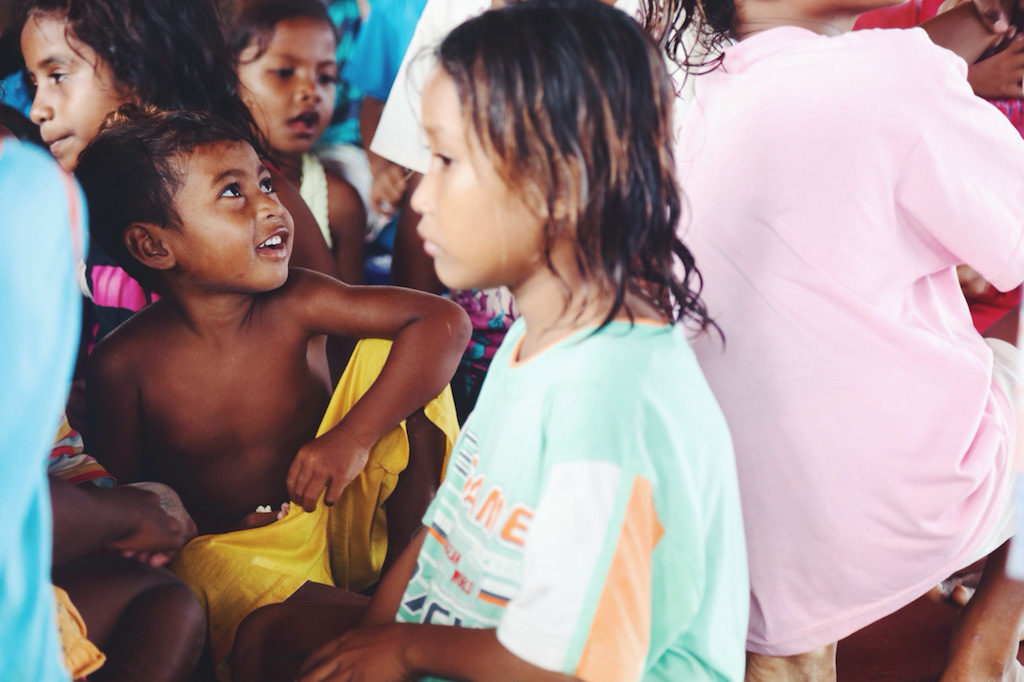 > Pack more than you need
Due to the humidity in Raja Ampat, most clothing will not dry. Our particular homestay was on a shaded beach so once something was worn, it couldn't be worn again. I took only one pair of swimmers, so having to put on wet swimmers each day wasn't a pleasant feeling.
> There are ATM's in Waisai and Sorong, but there are none on the islands.

Be sure to have enough cash to survive on. Some homestays and resorts will have EFTPOS facilities but you should check ahead of time.
> Some history

The name 'Raja Ampat' comes from local mythology meaning Four Kings. It is said that a woman found 7 eggs, four of which hatched and became the kings that occupy the four of Raja Ampats biggest islands while the others became a ghost, a woman and a stone. The four major islands are; Misool, Salawati, Batanta, and Waigeo.
> October and November
are the best seasons for diving because the ocean is naturally flat.
> Internet Access and WiFi

Because of Raja Ampats remoteness, when island hopping Internet Access and WiFi can't really be expected. I myself got a travellers sim and I found that I had 3G at our homestay, the major cities and at a few of the islands that we visited, but not much else.
> Sundays

To be culturally sensitive you shouldn't plan any arrival or departure dates for Sundays as they are a day of rest and church for your hosts. There usually aren't any activities available to do on Sundays.
Have you been to Raja Ampat?