Still recovering from my week long cruise around Croatia's Dalmatian Coast, I'm pulling myself together to create this list for you. 
Okay, I'm exaggerating (
slightly
), but now that my tour is over there's plenty of things I'd wish I'd known or had been better prepared for. Whether you're on a Busabout or not there's a good chance a lot of these tips will still apply to other Island Hopper trips, so I hope this helps! Here's my endless list of everything you wish you'd known before going on Busabout's Croatian Island Hopper…
What to know before you go…
? You'll be able to Facebook stalk everyone before your trip starts
Once you receive your pre-tour email, your guide will link you to a Facebook Group. As well as getting a quick look at any of the other travellers that have joined the group it's also the perfect place to share photos and ideas throughout the sail. 
? Wifi vs sim cards.
After checking in on day one our guide recommended getting a 7 day sim card as the onboard Wifi wasn't always reliable. I came to understand that the WiFi connection generally worked when we were close to port, and while sailing it would drop in and out. At the nearby TISAK (newsagency) you can get 7-day sim cards for about 75-80Kuna (around AUD$17) which offer unlimited data.
? Buy a floatie before you go
With daily swim stops throughout the week, having a floatie handy is perfect for enjoying the deep Dalmatian waters. Even though everyone shares the floaties around, it's a good idea to invest in your own so that it's always there if you want it. No one wants to get stuck with the dud floatie! 
Giant inflatables are a big thing in Croatia, so you'll find them almost anywhere. Depending where you look for them, they can be pretty cheap so they're an easy investment that you can leave behind at the end of the trip. The best spot to grab one is at the Split markets across from the port, these will be cheaper than on the islands, and there's more to choose from.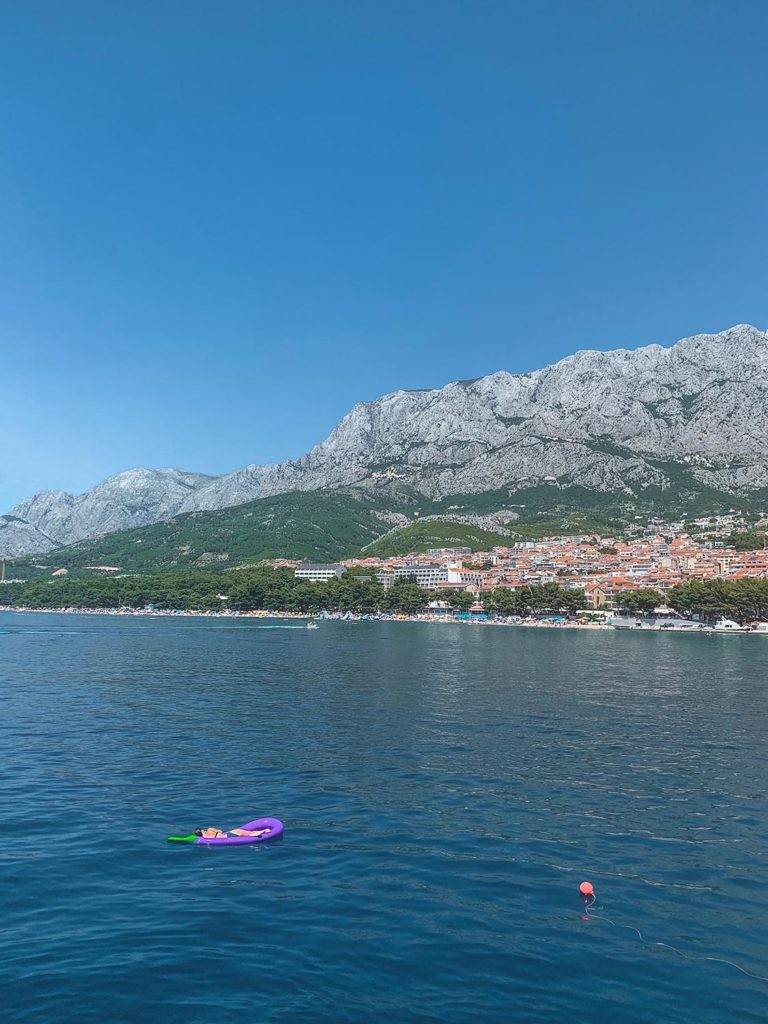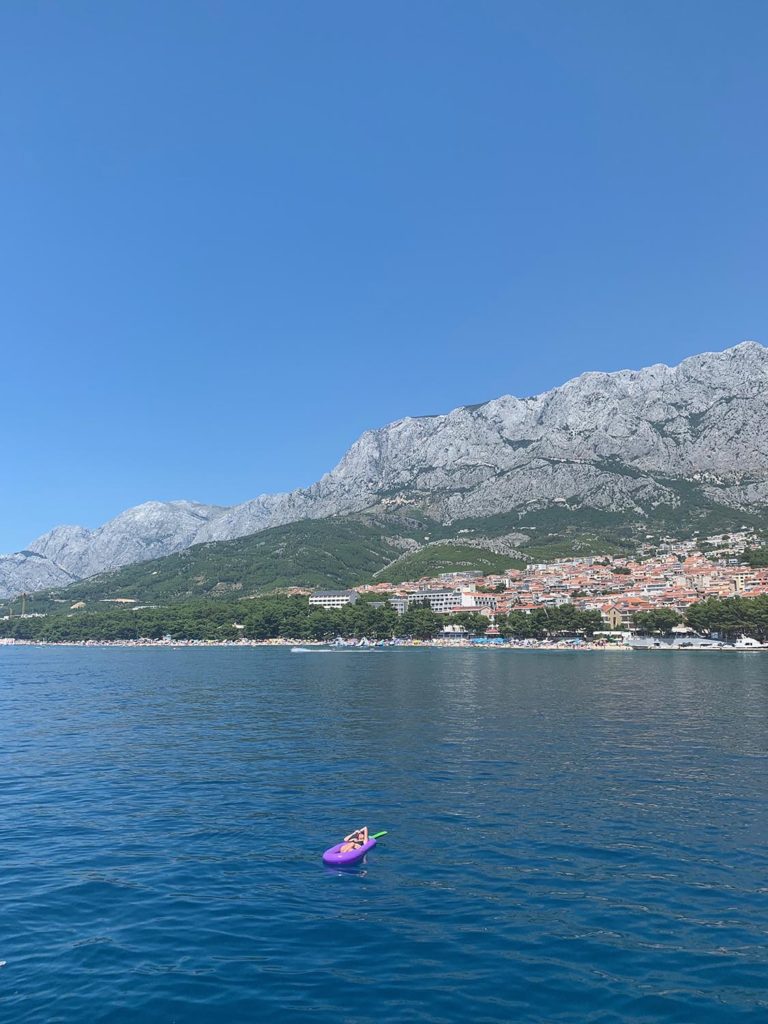 ? It's more expensive on the islands
Before leaving Split it's a good idea to explore the markets for all your beach necessities. Because the island stops are a lot more expensive it's worth grabbing your sunscreen, floaties and anything you'd need from a pharmacy beforehand.  
?️ Think about where you want to sleep – Below Deck vs Top Deck
The rooms on the boat were a bit of a struggle throughout the week. I lucked out and had the room across from the air conditioner and beside the only powerboard, but I know most people on my tour had a hard time in their rooms. It became pretty evident after the first night that everyone with top bunks got too hot throughout the night. While they slept on the top deck under the stars, the rest of us were fine on our bottom bunks. Overnight the crew would turn off the generators so the air con wouldn't run all night – we did ask our guide about this, but it purely depends on what boat you are on, and where you are docked. A lot of people slept with their doors open for the "fresh air". 
If you weren't in a room below deck, we had the lovely nickname going "Top Deck Wankers" – basically because everyone knew that they'd paid more to be there. Despite the slight extra cost, there were a few people who struggled in these rooms as well. The rooms were more spacious and more conveniently located, but in the morning the sun would beam in and get too hot – a few people in these rooms chose to sleep outside as well. 
But I mean, a bed's a bed, so no one was unhappy. 
Saying this, different boats have different setups – we were on the Providnost. 
I came to learn that depending on what type of room you choose can decide which boat you are on. As the different boats have different setups, if you pay for an ensuite room, you're likely placed on a boat with a bit of a more mature group of travellers. Those who choose to use shared bathrooms will likely be younger and more party-orientated. 
Note: Even if you choose to sleep outside you are not allowed to take any bedding out of your room. This rule is mentioned on day1 to avoid things getting lost or knocked overboard. 
? You wont need a lot of different outfit choices – just pack swimmers
If you stress a bit too much when it comes to packing, a Croatian Sail is the perfect place for you. With every morning spent sunbathing on the top deck, all you need is a couple of swimsuits and something to throw over afterwards!
Food & Drinks
? Breakfast is included daily
If you've ever stayed in a hostel you'll know the basic rundown of included breakfasts. Cereals, breads, spreads, coffee and other staples like that. Breakfast is only available between 8 and 9am each day, so most cruisers would either get up for a snack and go back to sleep, or they just waited for lunch. 
? The meal options are win/lose 
I won't touch too much on this because I went for the vegetarian options, but I'll say that there were only a few of the onboard lunches that sat well with me. My touchy stomach is probably to blame, but each lunch basically consisted of a soup for starters, pasta or risotto for the main and a variety of desserts. 
?Your bartender can make or break your trip
Dino! I'm still thinking of you. 
During my Busabout Island Hopper we were gifted with the incredible bartender Dino. He made us feel welcome (with shots), let us know of the rules, and made it very clear that he was here to have a good time with us. 
Whoever your bartender ends up being can really make your trip – our bartender was more than happy to help us out any time of day, and was no stranger to free pouring. Depending on how friendly you are, on our boat there were a few free shots given out here and there – and sometimes Dino would join us when having shots or would hang out on the deck with us as we all chatted. It made it fun for everyone on board to get along with not only your tourmates but the crew as well.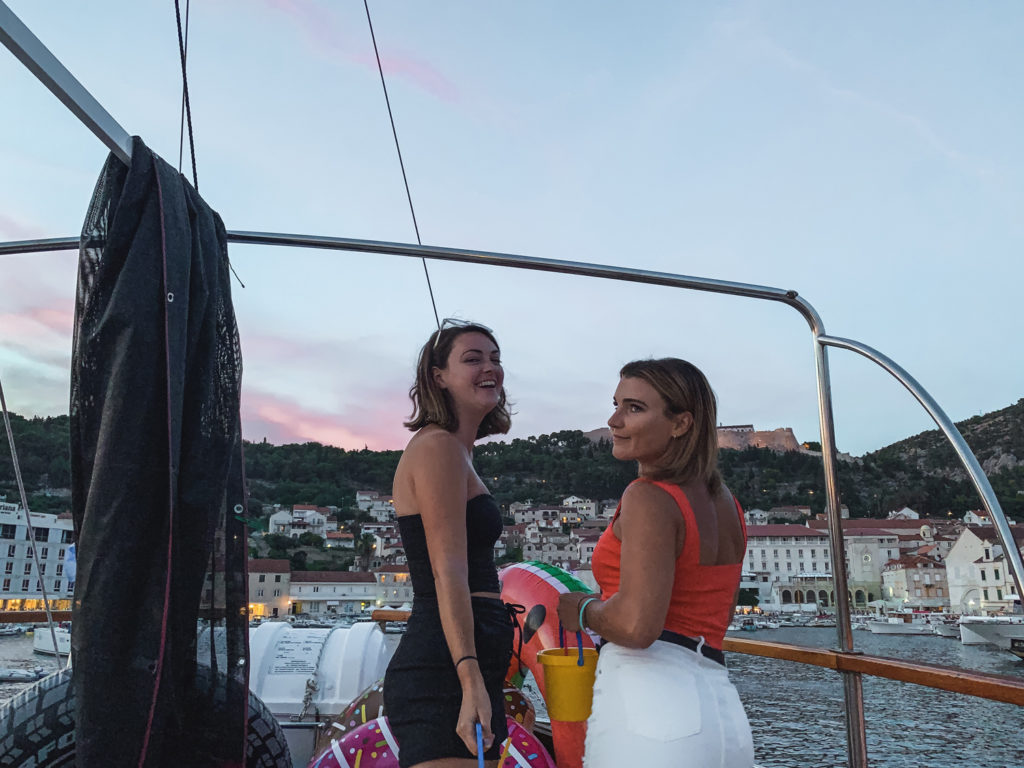 ? The onboard bar works with a bartab system
It doesn't take very long for the bartender to figure out what everyone's names is, so for the rest of the trip whenever you order a drink, it's just marked down on a list. The total is paid in cash on the second last day of the trip once docked in Split, so you're given an opportunity to go to an ATM before returning to pay the remainder. Because the boats have an onboard bar, they are technically a licensed venue meaning no one can bring outside alcohol onboard.
Some of the additional activities are added to this bartab as well as the unincluded Island tax.  
? You'll be drinking just about every day 
For every stop along the Croatian Island Hopper tour there's either a bar crawl, onboard bonding, or at least one club per night. Of course how much you go to or how much you drink is completely up to you, but more often than not the entire group follows the leader. Some clubs included free welcome shots, and some were no more than recommendations open to your own discretion. 
For each stop the group goes to;
Stari Grad – Hora Winery

Hvar – Kiva Bar (Pink Champagne and Carpe Diem are optional but not included)

Mljet – on the boat

Dubrovnik – Club Revelin

Korcula – Dos Locos

Makarska – Deep Makarska – the rave in a cave pirate party

Split – InBox
? Watch out for the bell
The bell… Oh my the bell. 
Located at the bar in the dining area of the boat, a bell hangs. This bell, when rung, buys the entire boat shots, and it goes off a lot. Our bartender Dino made a rule that if you were caught on your phone during family lunches and dinners that you would have to ring the bell. It's almost sad how often we had shots at lunch time because of this! On my sail throughout the week at least everyone had rung the bell once. Other than the few that were a bit more generous it was all done quite evenly so everyone was pretty content with the cost.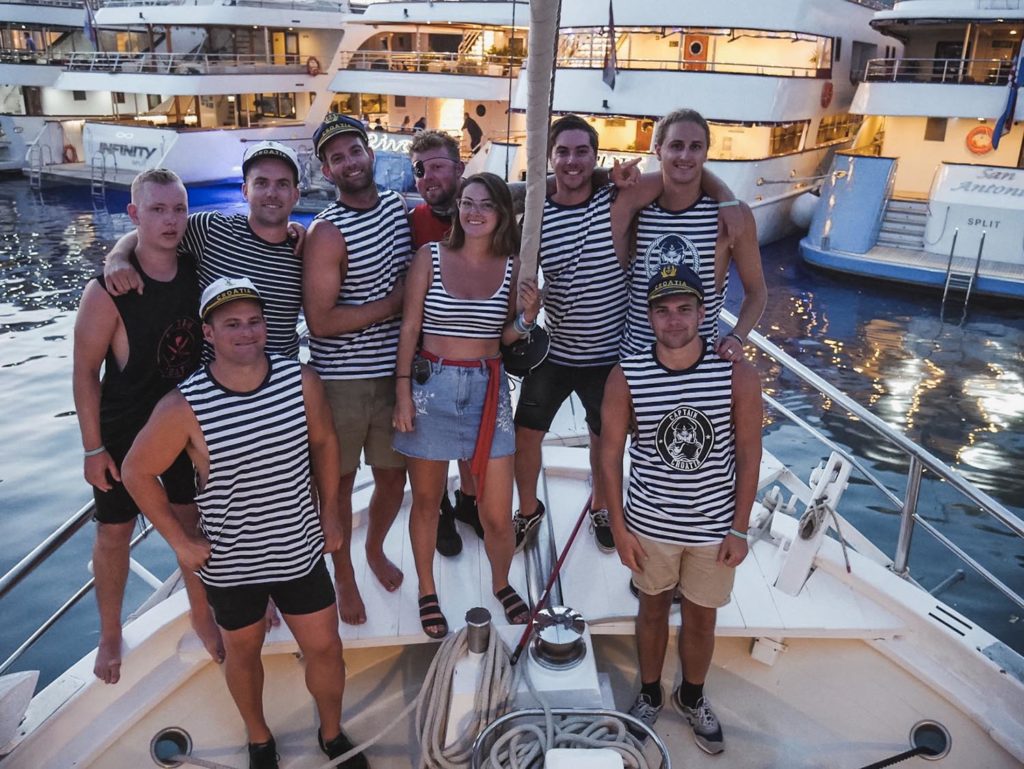 ? Happy Hour will be your new best friend
With an onboard bar it's pretty hard to avoid stacking up an expensive bar tab. A hot tip is to try avoid spending out of Happy Hour, which I should mention isn't just a fixed hour every day. Happy Hour on the boat generally starts whenever you return from dinner or before you're about to go out – it'll all be on the whiteboard.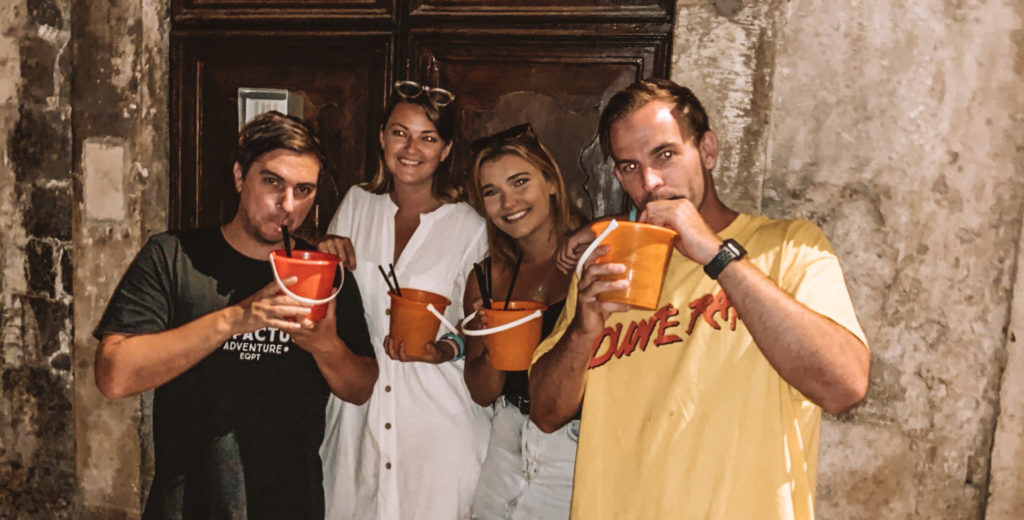 Daily Activities
? Keep some cash on hand for the optional activities 
Though a few of the optional activity costs are just added to your bartab, others are paid in cash before the activity is due to begin. Soon before the sail starts you are sent an email by your guide detailing the costs of the activities available. As well as this you are usually given a heads up on how much you'll need – but it's worth having some change handy in case you don't have time to visit an ATM.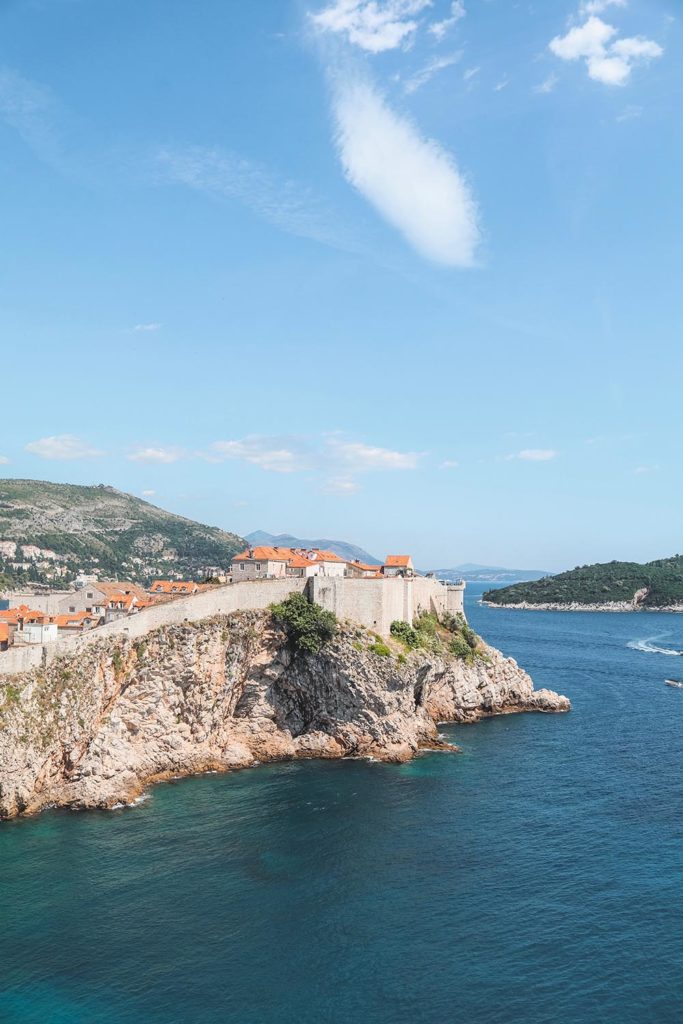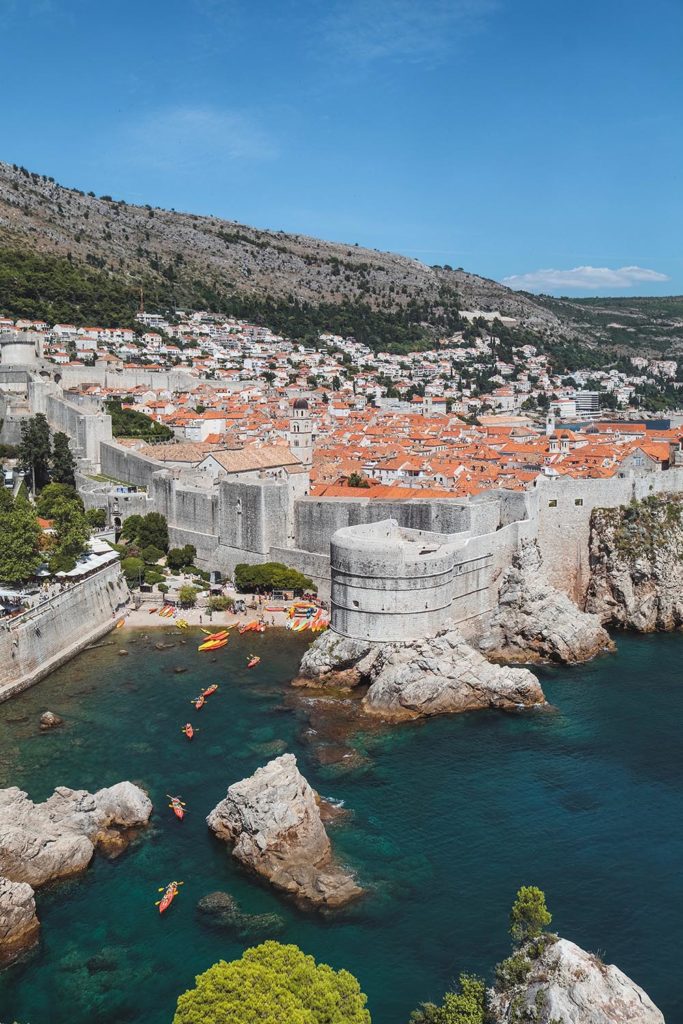 ? The Optional Activities 
Other than those who aren't Game of Thrones fans, throughout the sail most of the family joins in on all of the unincluded activities. The activities include;
Captain's BBQ and Captains Dinner 
These meals are both on the boat and give a great sample of typical Croatian Cuisine. In some locations there aren't a lot of options for dining so these meals are a great alternative option. There's no denying that these meals are a bit expensive so if there are options available nearby you're also welcome to find something else.
Stari Grad Wine Farm
Stari Grad is the first stop of your sail, and the first opportunity for you to get to know your fellow travellers. Hora Winery hosts a perfect 3 course meal as well as an olive oil tasting alongside a vibrant vineyard and lavender field. Between your courses of Dalmatian Peka you can wander the grapevines and meet some of the donkeys that live on the farm.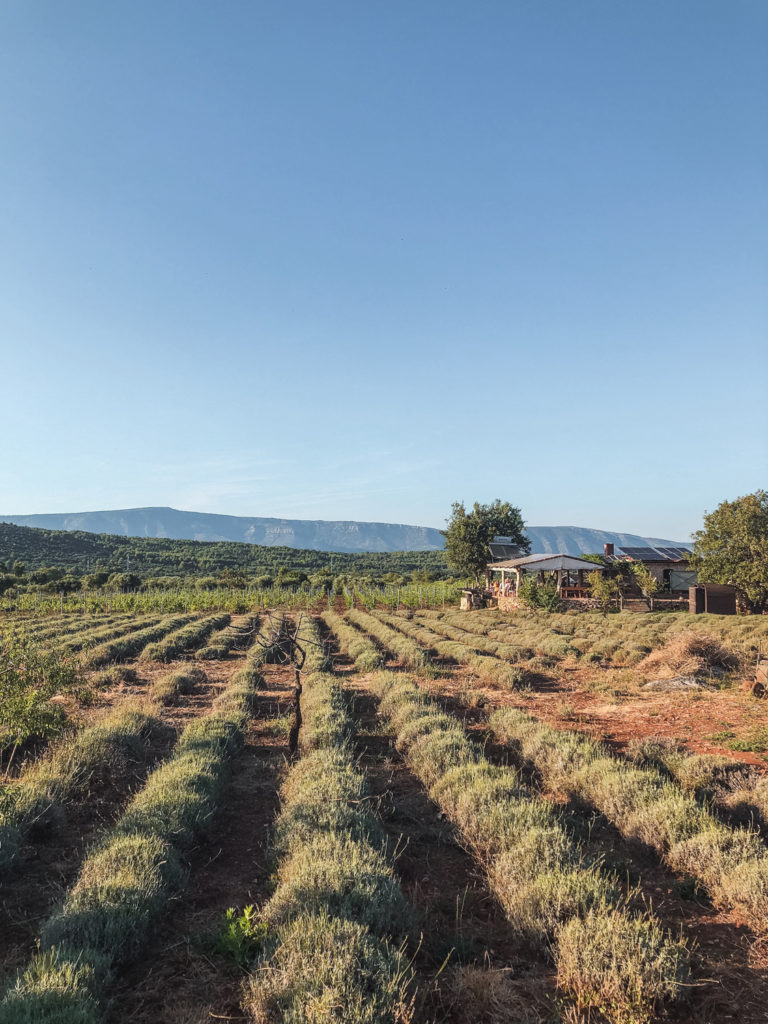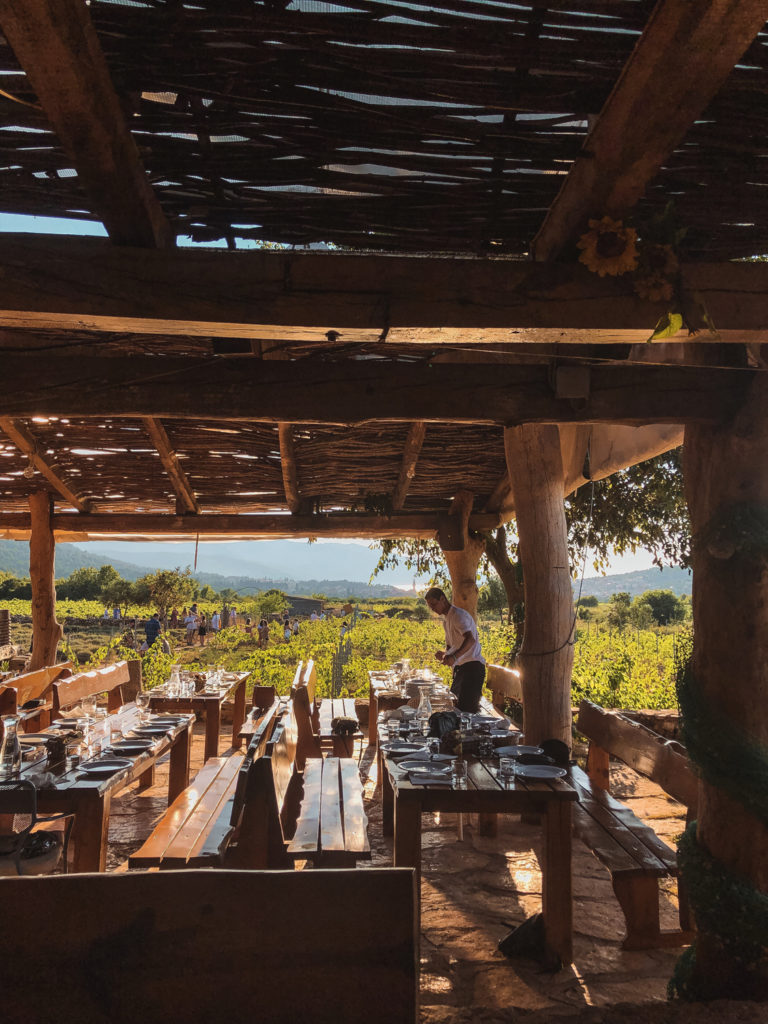 Mljet National Park
Mljet is the perfect spot to hire a bike or kayak to explore the clear blue waters of the National Park. Mljet is a very small town, so with plenty of time to kill relaxing beside the water is the best way to spend your time here. 
(Because of docking times, after jumping off board it will be inaccessible until later in the day)
 Dubrovnik Game of Thrones Tour
My group was very half and half with taking part in this tour – but I really enjoyed it. Not only was A LOT more of the show filmed here than I realised, the walking tour also trailed up into Fort Lovrijenac for an amazing panoramic view of Dubrovnik. 
After a stroll through the fort the tour wanders down into Old Town and towards the Baroque stairs – this is were Cersei had her famous walk of shame scene. The tour ends at a souvenir shop by Game of Cones gelatery for a shot in the Iron Throne.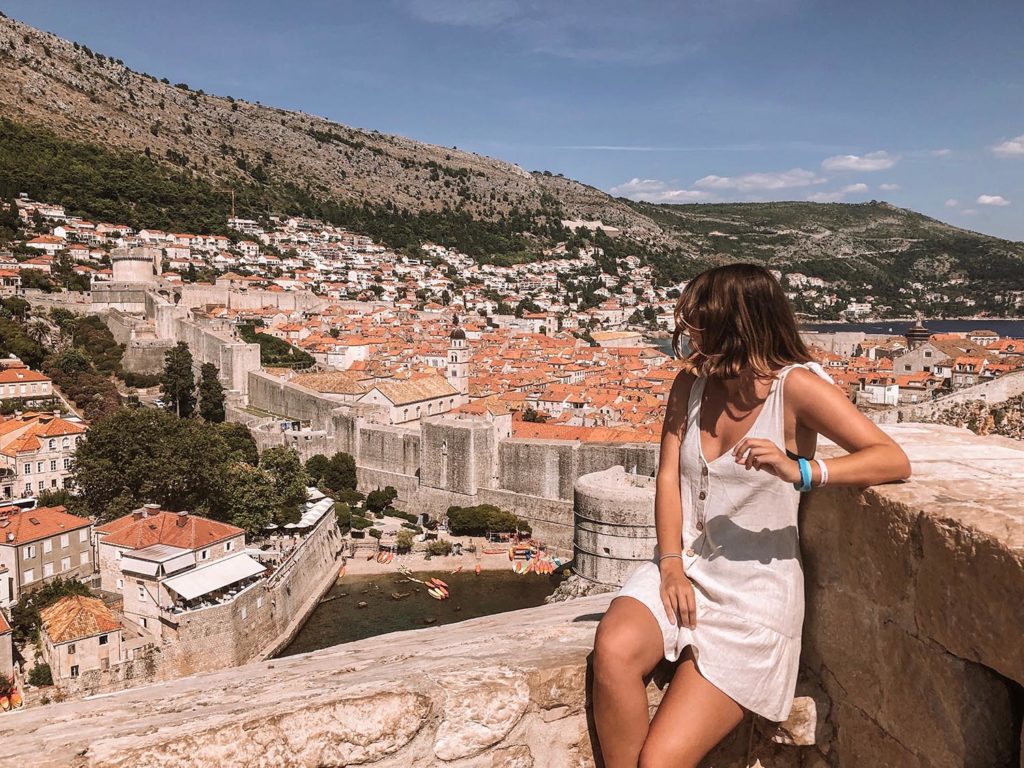 ? If there's a famous DJ playing at the included bars, Busabout is still allocated tickets before the general public.
To my surprise, a couple days before arriving in Dubrovnik our guide Sam let us know that Fat Boy Slim would be playing at the Club Revelin when we were due to be there. Though this meant the tickets would come at an extra cost (rather than free entry), we were still offered the option to go. 
Because Busabout brings so many people to Club Revelin each season, no matter whether there is a famous international or local DJ playing, the club still gives priority to Busabout tours before the general public. A day or two before the event, the club needs to know how many tickets you want allocated to your group, so with enough time to visit an ATM you simply have to give the money to your guide and they'll get the tickets for you.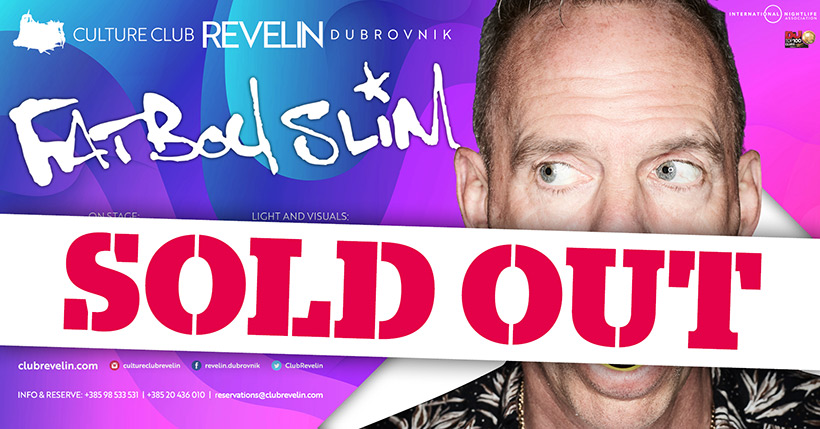 ? There's a swim stop every morning
Swim stop guyssss!! Swim stop!
Wakey wakey, it's time for a swim. Each day before lunch the boat stops to give everyone a chance to jump off board and have a float. When it's 35+ degrees it'll be hard to resist the temptation…
Everything else you need to know…
⛵ The boat waits for no one
Each day at lunch time your Busabout guide will give you a brief on what will be happening that day. There is also a whiteboard kept in the kitchen with the itinerary written down daily. 
When on the topic of what club or bar you'll be visiting that night, you're also told what time the boat leaves in the morning, this is usually around 5-6am. While out, your guide won't stay at the club the entire time, so if you decide to keep on going it's your responsibility to make sure you are back to the boat before these times. 
The guide doesn't do bed checks at 5am, so if you aren't on the boat, they likely won't know! 
? We like away games – no "special" sleepovers allowed onboard
Now I'm not talking about your onboard romances, but one of the rules detailed on day1, is that outsiders are not allowed into the boat. If you want to go home with someone you're more than welcome to, it's just up to you to get back before the boat leaves. 
? You're probably going to get sick
If you've ever been on a Contiki you'll know of the "Contiki Cough", and this badboy exists all around.. Let's call it the Busabout Bug (as long as it alliterates it's legit right?). Anyway, The Busabout Bug is REAL and it's pretty unavoidable. With a lot of drinking, new experiences, and other sick travellers, it generally catches on as the trip gets closer to its end. I generally pack some cold&flu tablets and a bit of hydralyte for any trip and they become pretty useful for weeks such as these. 
? There'll probably be an onboard romance (or two)
Yep. 
?️ The beaches don't have sand
The beaches in Croatia sadly don't have that soft comfort of sand to lie on. Most have dark rocks and sometimes just dirty ground. The markets all sell beach mats and chairs, but no one on our tour really found a need for them. I'd just watch out for your towels as they can get pretty dirty.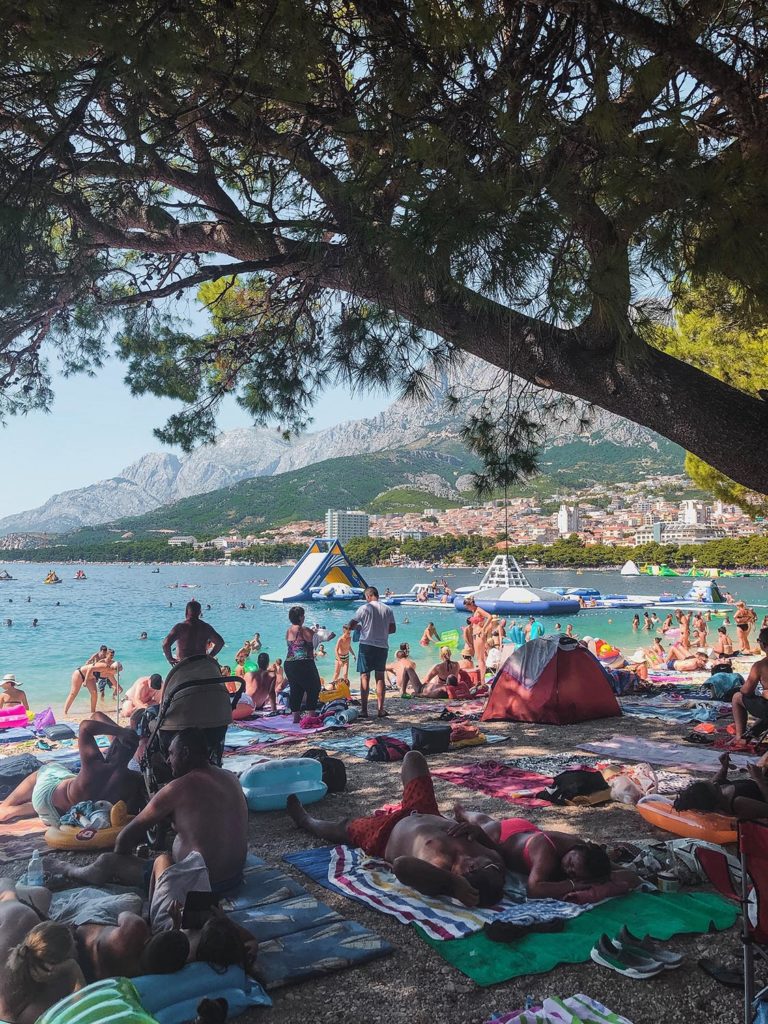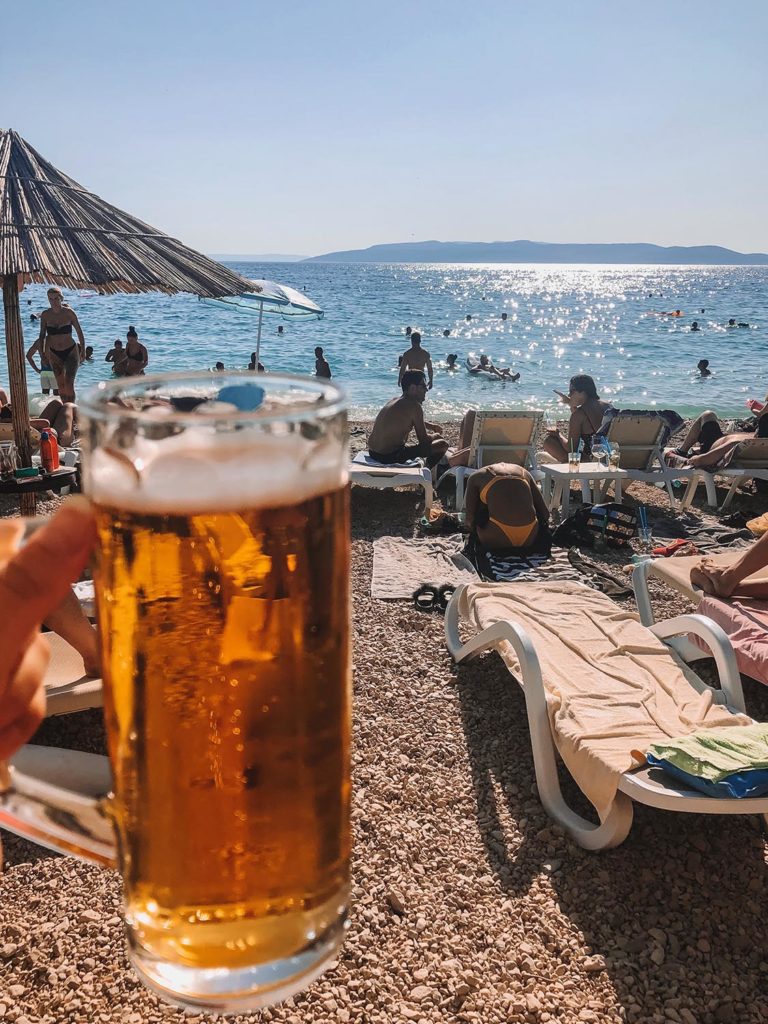 ? There are sea urchins
These aren't something to panic about if one happens to get friendly with your feet, just let your guide know and they'll make sure it's treated for properly. Some people opted to buy sandshoes, but you won't really be around them often enough to need them. 
? You can't drink the tap water
Kept in the bar area, a filtered water tank is there for all passengers to help themselves to. To avoid having to climb around the boat at night it's also a good idea to buy yourself some water to keep in your room. 
? The showers are… a situation
The onboard showers are about as spectacular as you'd imagine them to be. Some showers have toilets inside, and some are normal, but throughout a Croatian Summer they proved to be quite a struggle. With the humidity after a while it just became a rotation of sweating and showering all at once, so most people opted for quick cold rinses. For the girls particularly we struggled with washing our hair because of this and the handheld showerheads – but with a swim stop everyday you don't really need to bother. 
? Expect to tip the crew
On the second last day in Split everyone is given an opportunity to visit an ATM so that they can pay off their bartab. At the same time as paying a tip box is available for you to leave a tip for the crew members. According to our guide, the customary tip for each crew member is about 200Kuna (about AUD$45). 
? You're going to have sealegs for QUITE a while
You'll just be casually swaying like you're already tipsy for the next few days…
❤️ You'll meet some amazing people! 
Of course the list had to end here. With any trip you're going to meet plenty of new friends, but in an environment where you've literally only got the sea around you (aka, no escape) for long periods at a time, it's the perfect recipe to make incredible connections. Once the sail ends you'll make new friends for life from different destinations all around the world (mostly Australia though let's be honest)! Maybe you'll even see them at your next stop?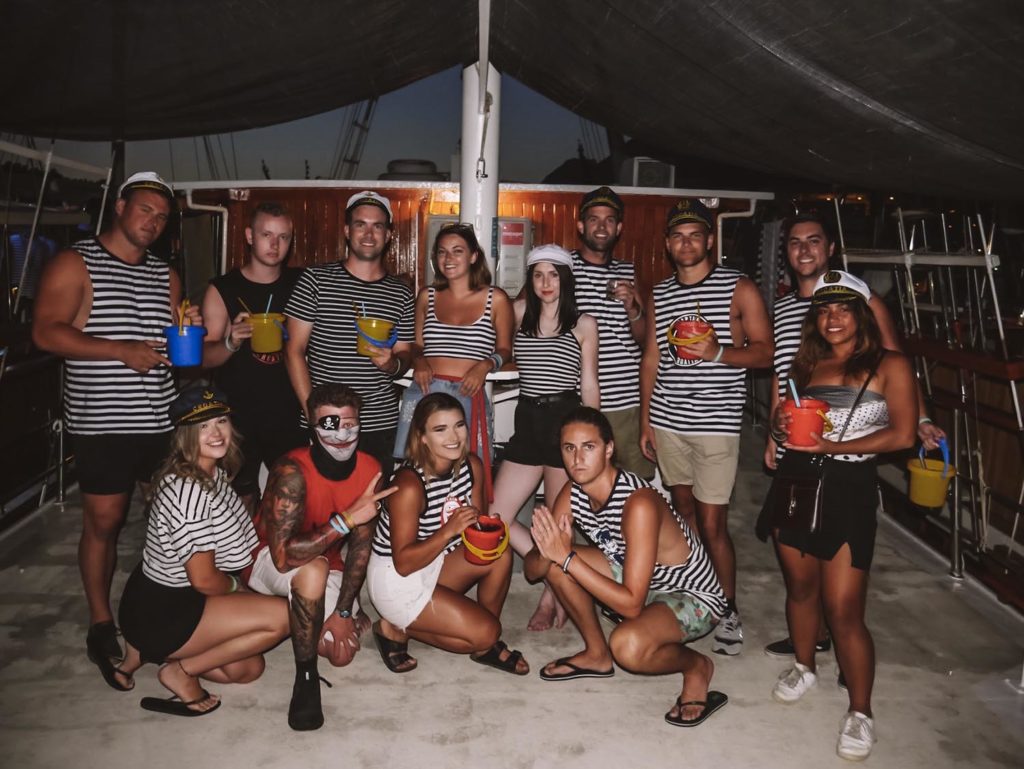 Haven't booked a trip yet? Well, click here – this isn't sponsored, I just had a really amazing time and I bet you would too. Fingers crossed you get Sam & Dino!