Quick question – which film is this quote from?
"Anyone can cook, but only the fearless can be great"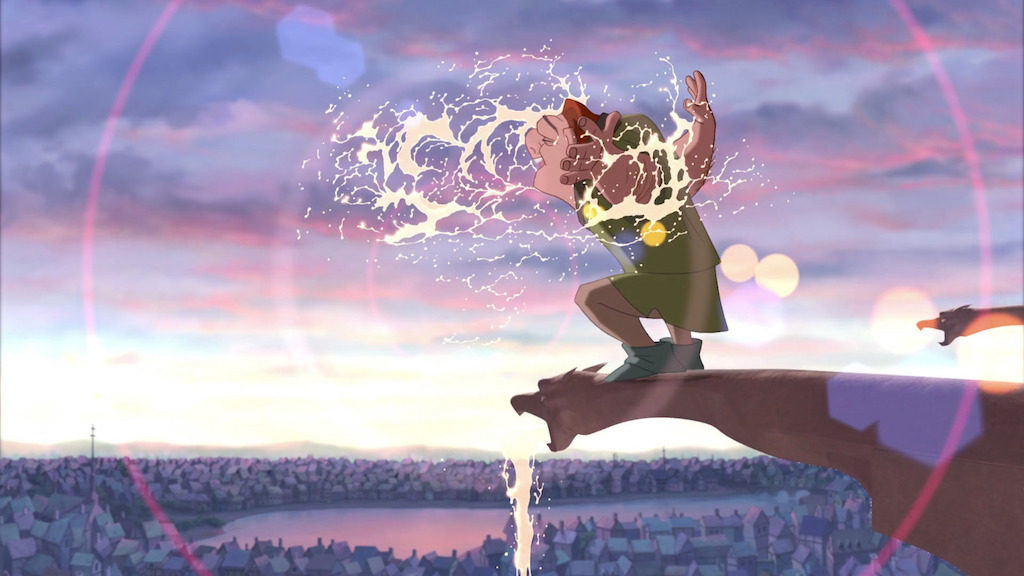 1. Ratatouille 2007 (Rated 8/10 on IMDb)
I know no better animated film that can so perfectly capture the feelings and emotions of Paris, France. For a true taste of Paris's culture, this film is about Remy, a Parisian that appreciates good food and has a talented and sophisticated palate, only problem is he isn't able to pursue his passion because he's actually a rat. After a turn of events he find himself by one of Paris's finest restaurants and tries to make his dream a reality with the help of his human friend Alfredo Linguini.

2. Lady and the Tramp 1955 (Rated 7.4/10 on IMDb)
A Disney classic, this film follows the life of a lovingly pampered cocker spaniel 'Lady', and 'Tramp' a mutt with a big heart.

3. Moulin Rouge! 2001 (Rated 7.7/10 on IMDb)
An award winning film with 2 Oscars, this film is a celebration of love and creativity within a "gaudy and glamorous Parisian nightclub, at the cusp of the 20th century". With such talents including Ewan McGregor and Nicole Kidman, this musical shows a clueless poet find his way into the path of a beautiful courtesan, and explores the many challenges of their love.

4. The Hunchback of Notre Dame 1996 (Rated 6.9/10 on IMDb)
One of Disney's older animated films, in 1996 we were introduced to the deformed bell-ringer 'Quasimodo' that lives in the towers of Notre Dame Cathedral, a well-known historic catholic cathedral in Paris. He must "assert his independence from a vicious government minister in order to help his friend, a gypsy dancer" alongside his gargoyle friends.

5. Rugrats In Paris: The Movie 2000 (Rated 6.1/10 on IMDb)
"The Rugrats travel to Paris, France, where Chuckie hopes to find a new mother and keep his father from marrying an evil business woman."

6. Midnight in Paris 2011 (Rated 7.7/10 on IMDb)
While on a trip to Paris with his fiancée's family, a screenwriter played by Owen Wilson finds himself mysteriously visiting the 1920's every day at midnight alongside the likes of Ernest Hemingway, F. Scott Fitzgerald and more…

7. The Three Musketeers 2011 (Rated 5.8/10 on IMDb)
"The hot-headed young D'Artagnan along with three former legendary but now down on their luck Musketeers must unite and defeat a beautiful double agent and her villainous employer from seizing the French throne and engulfing Europe in war."

8. The Bourne Identity 2002 (Rated 7.9/10 on IMDb)
A man is picked up by a fishing boat, closely escaping death, where he recuperates from multiple bullet wounds only to realise he is suffering from total amnesia. He then finds himself evading and eluding assassins in an attempt to regain his memory.

9. Rush Hour 3 2007 (Rated 6.2/10 on IMDb)
Not necessarily the type of film where you need to watch the earlier released films, but I wouldn't recommend skipping them as they are closely as funny as this one. In Rush Hour 3, a Jackie Chan movie, "after an attempted assassination of Ambassador Han, leads Lee and Carter head to Paris to protect a French woman with knowledge of the Triads' secret leaders".

10. Hugo 2011 (Rated 7.6/10 on IMDb)
"Set in 1930s Paris, an orphan who lives in the walls of a train station is wrapped up in a mystery involving his late father and an automaton."
What would you love to watch while in Paris? 
If you're still wondering – the answer to that question was – Ratatouille