For those who love baroque architecture, Dresden is somewhere you could explore for days on end. Whether you're visiting for a day, a weekend, or longer, there's plenty to do in Dresden. So here's a list of 10 of my favourite things to see and do while exploring the area!
This iconic German city was one of Europe's most beautiful – dubbed the "Florence on the Elbe" for its lovely Baroque architecture along the winding Elbe River. What's not to love?
1. Check out Frauenkirche, The Church of our Lady ?
The most impressive building in Dresden, also known as the Church of our Lady, is Frauenkirche. It sits in the centre of Dresden Altstadt about a 20minute walk away from the central station. It was originally built in the 18th century, and after its destruction its ruins served as a memorial to the war. Come 1994, they began its reconstruction which finished in 2005.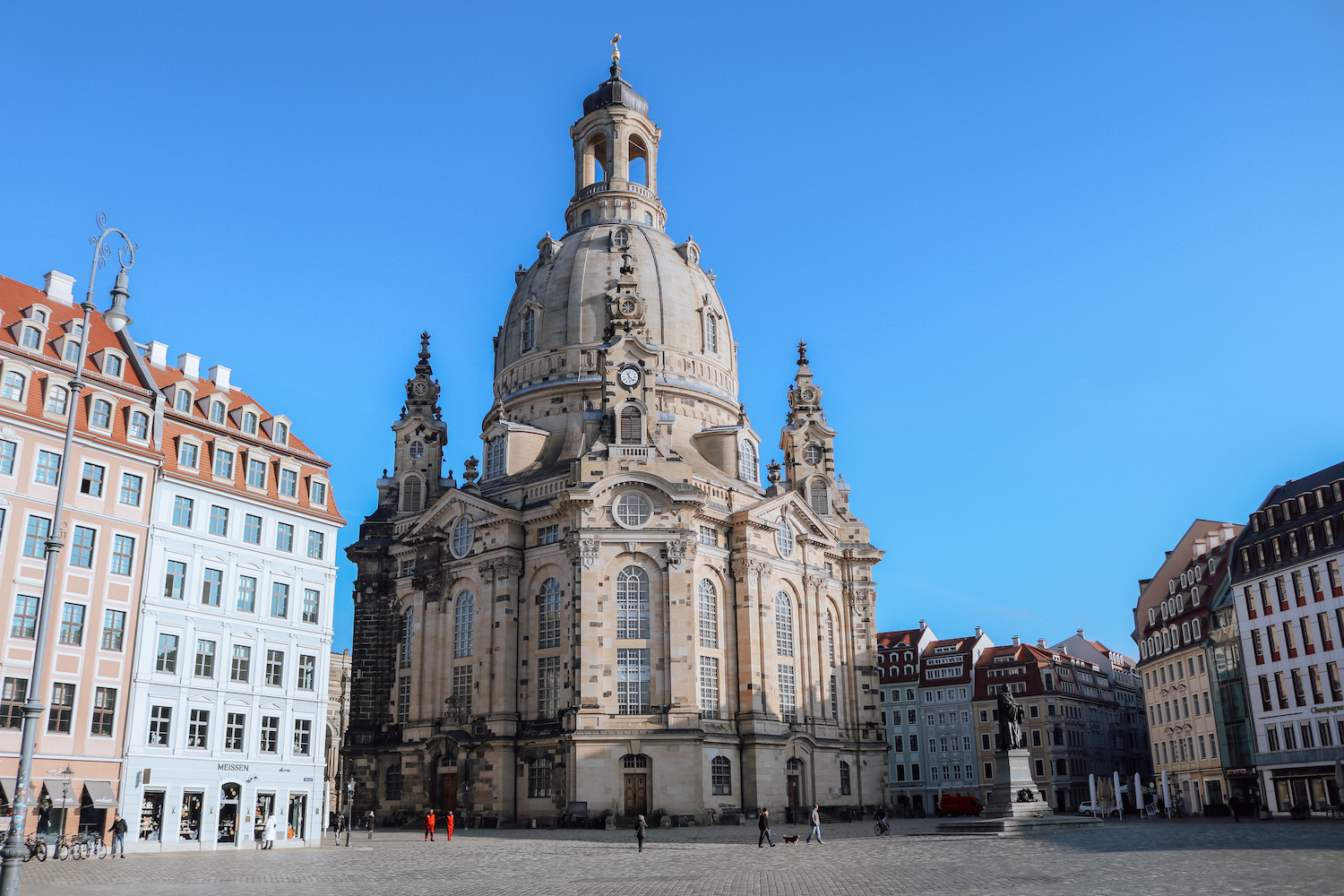 2. Neumarkt ?
Neumarkt is where you'll find the Frauenkirche. It's the centre of Dresden's historic district and was designed in a very German baroque style with light pastel colours, cobblestone streets, and water fountains.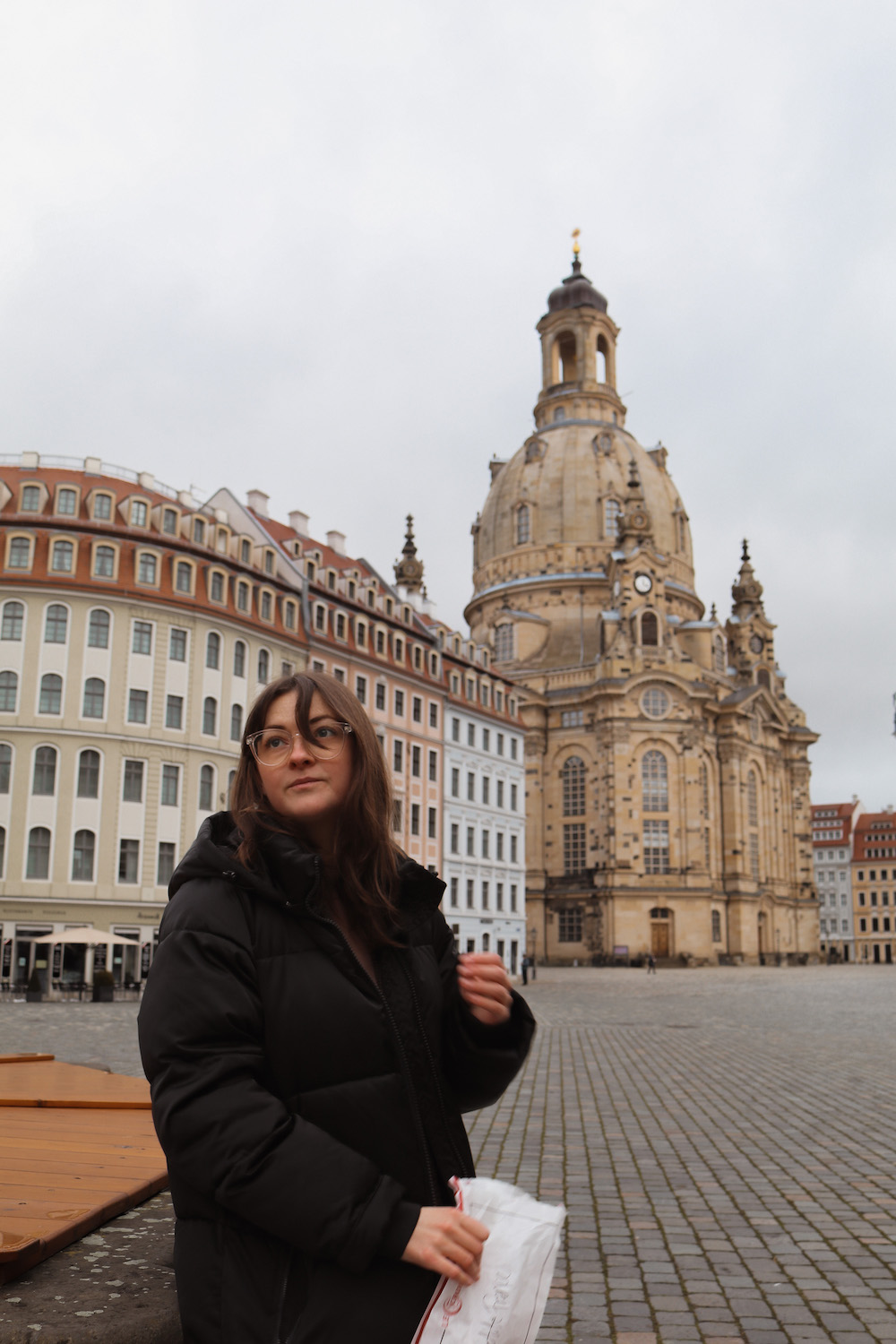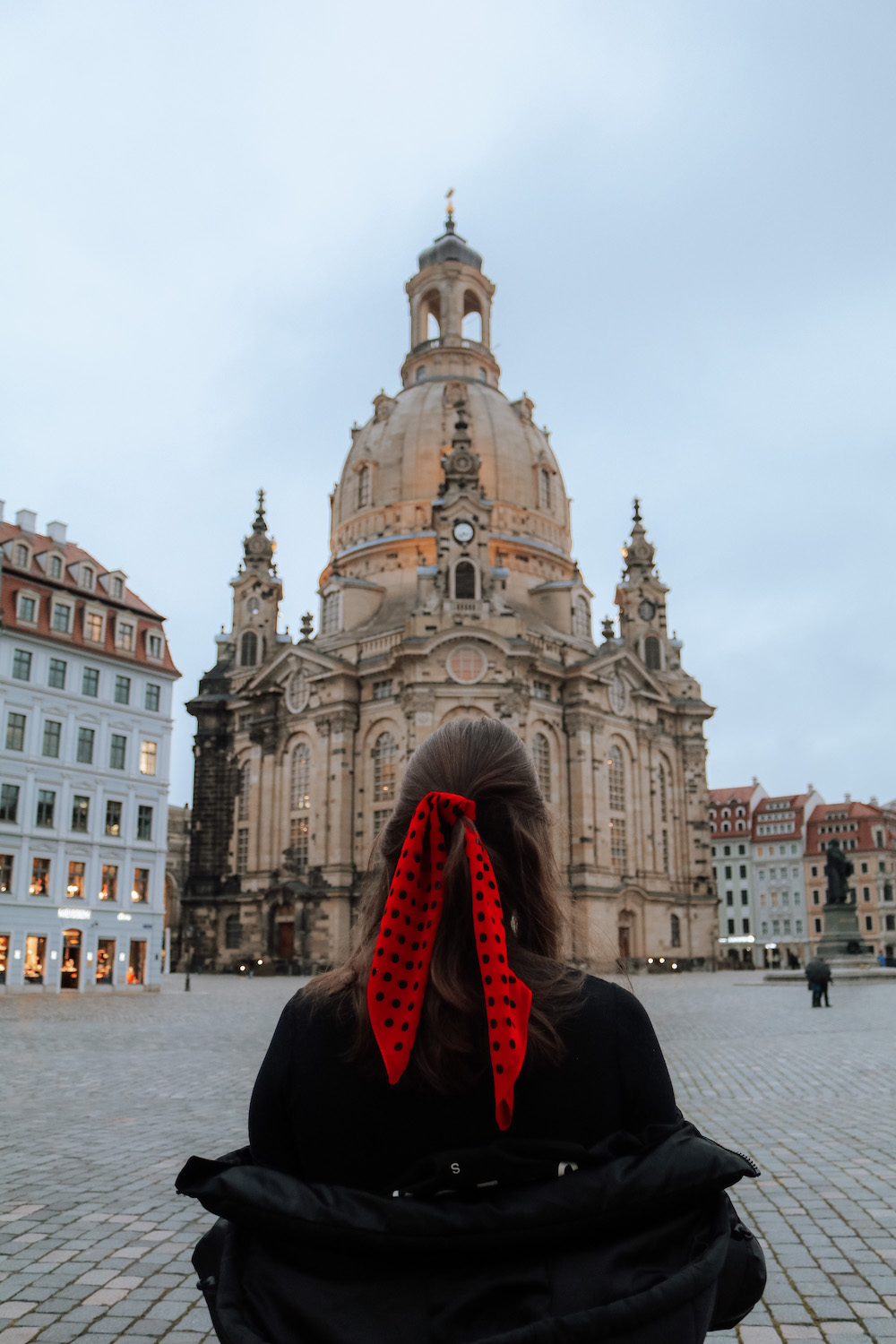 3. Sunset from Elbwiesen ?
If you head across Augustusbrücke you'll reach a park that stretches along the Elbe waterfront. It sits parallel to Brühl's terrace. Elbwiesen or 'Elbe Meadows' is the perfect place to watch the sunset as it sets over the top of Frauenkirche in the distance.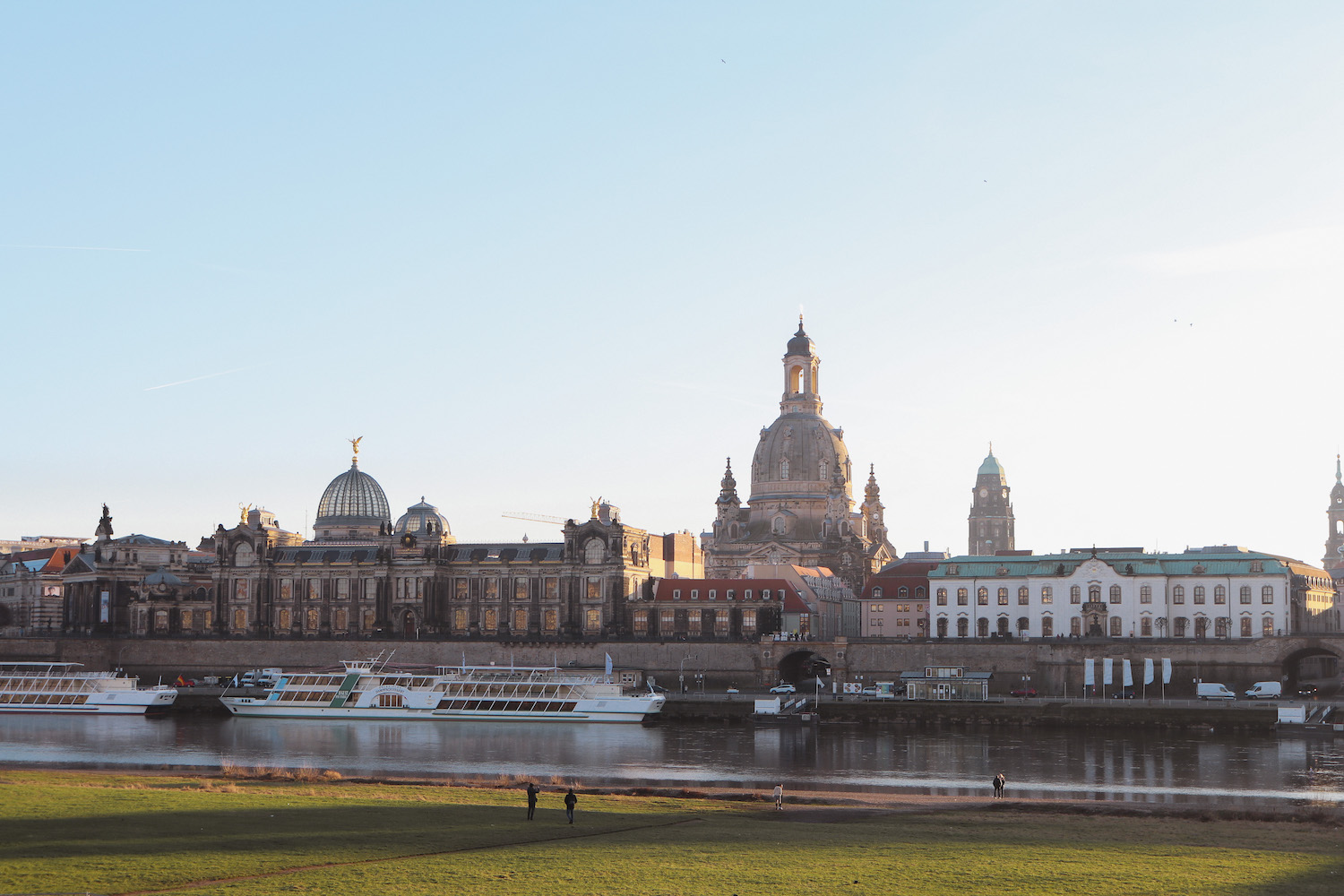 4. Spot Fürstenzug
? 
Along Schloßstraße, you'll find one of the greatest remnants of old Dresden, Fürstenzug, also known as the Procession of Princes. Surprisingly, this mural survived the bombings of WWII and suffered minimal damage. Today, it's the world's largest porcelain artwork and was first installed in 1871 after taking five years to complete.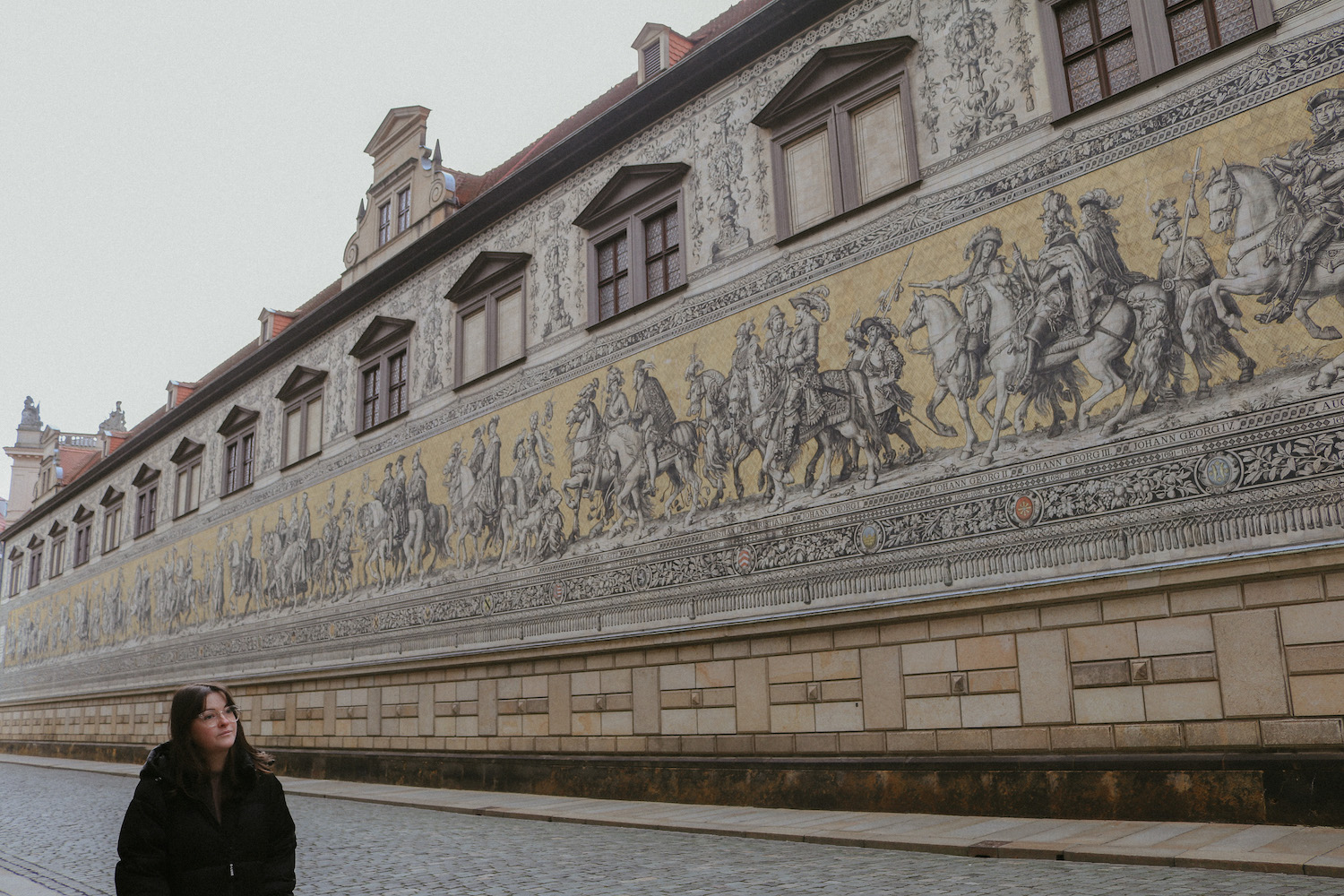 5. Wander along Brühl's Terrace ?
Brühl's Terrace is known as the Balcony of Europe. It's an enormous platform that stretches along the shores of the Elbe River. While it was once used to protect the city from invaders, during Dresden's rebuild it was transformed into a picturesque promenade for visitors to explore, stroll around, and enjoy the vibrant flowers during the spring. 
? It's also a popular spot for the Christmas Markets (Weihnachtsmarkt) during the festive season!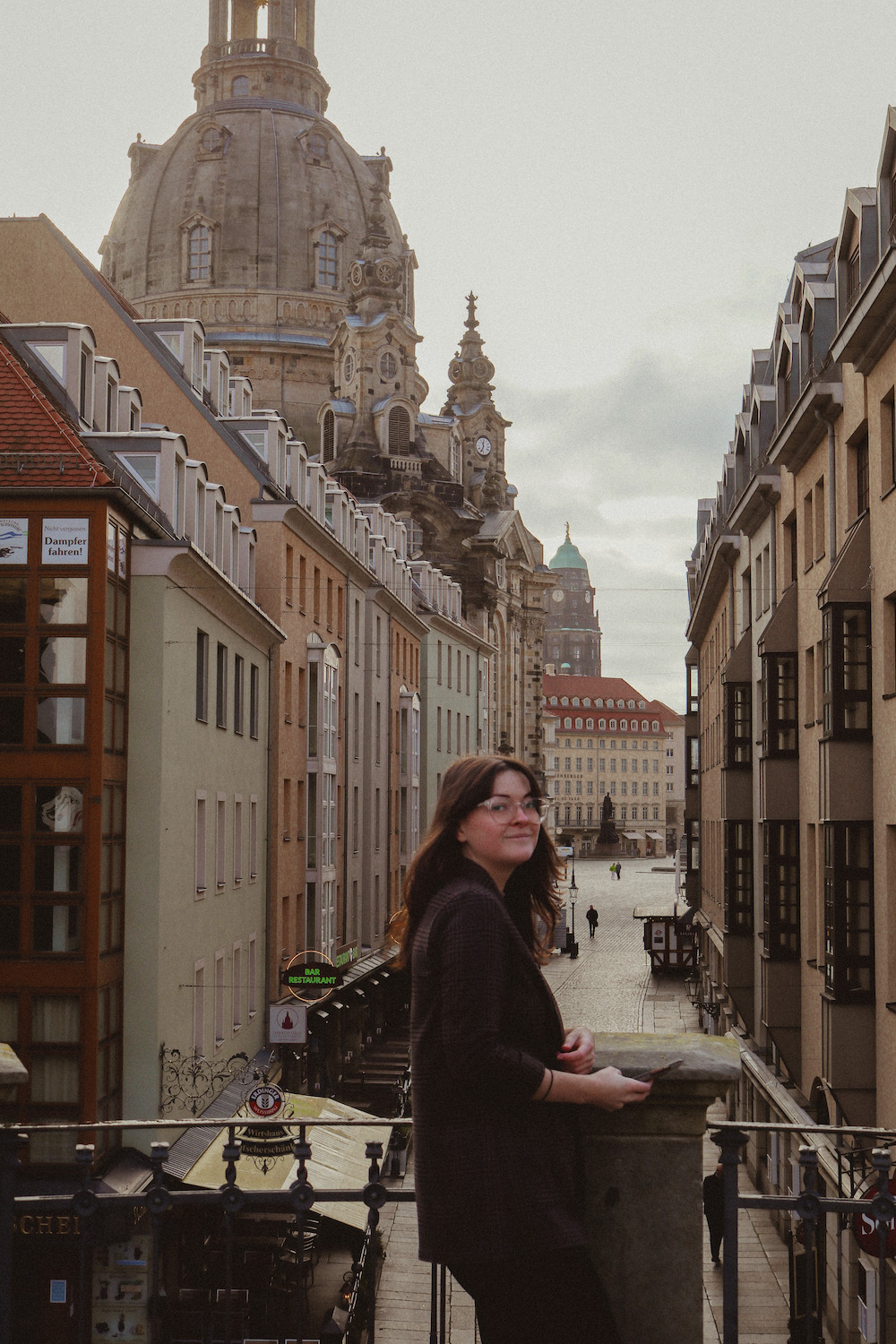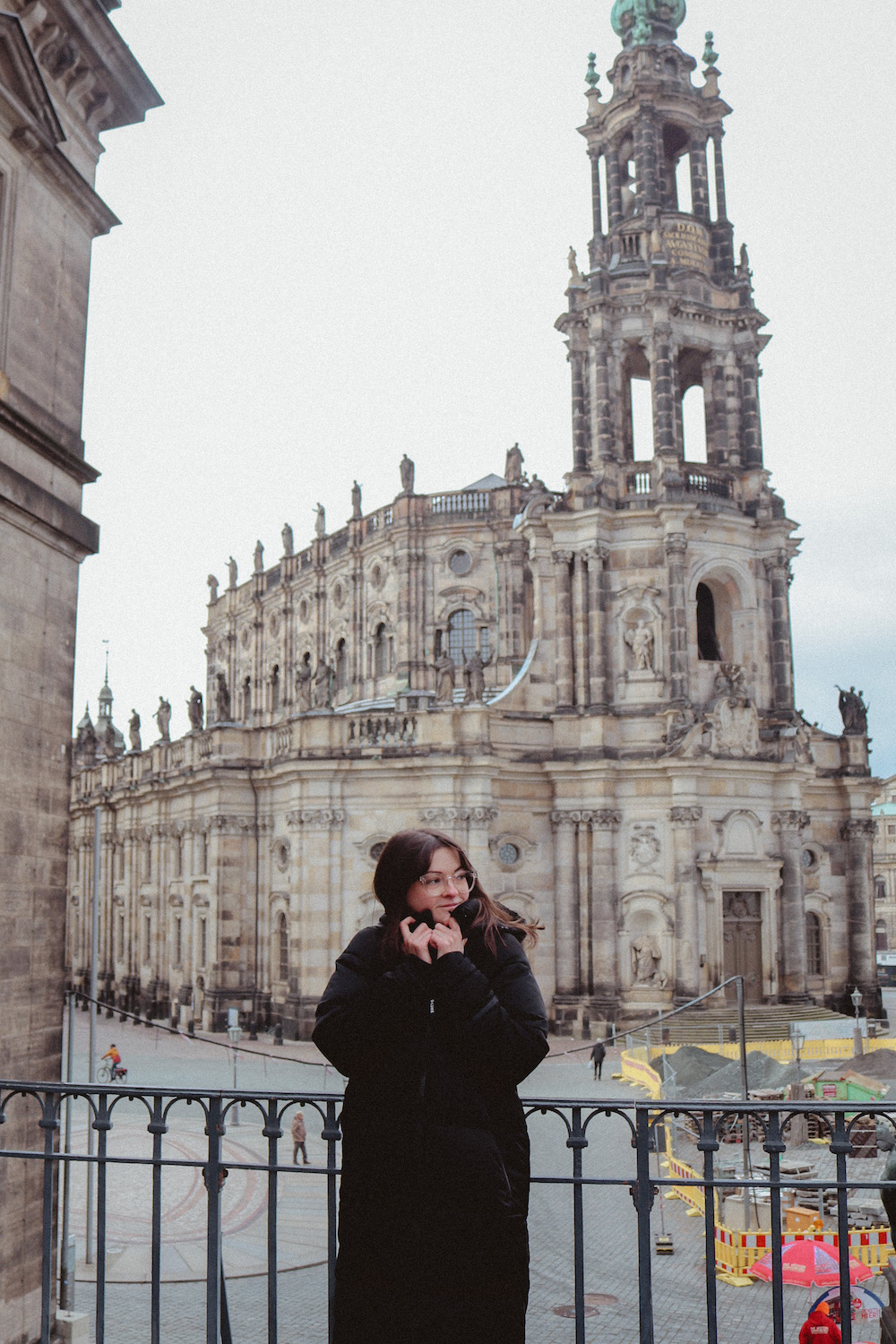 6. Zwinger Palace ?
Zwinger is a palatial complex full of gardens and is completely free to enter and walk around. It was built for Augustus after a visit to his new court of Versaille. He loved it so much that he wanted to create similar elaborate palace for himself in Dresden.
7. Semperoper ?
Semperoper (Opera House) is the home of the Saxon State Opera, the Orchestra, and the Ballet. It's yet another building that mostly destroyed during WWII and rebuilt. 
Today you can visit the inside either by enjoying one of the shows, or by guided tour.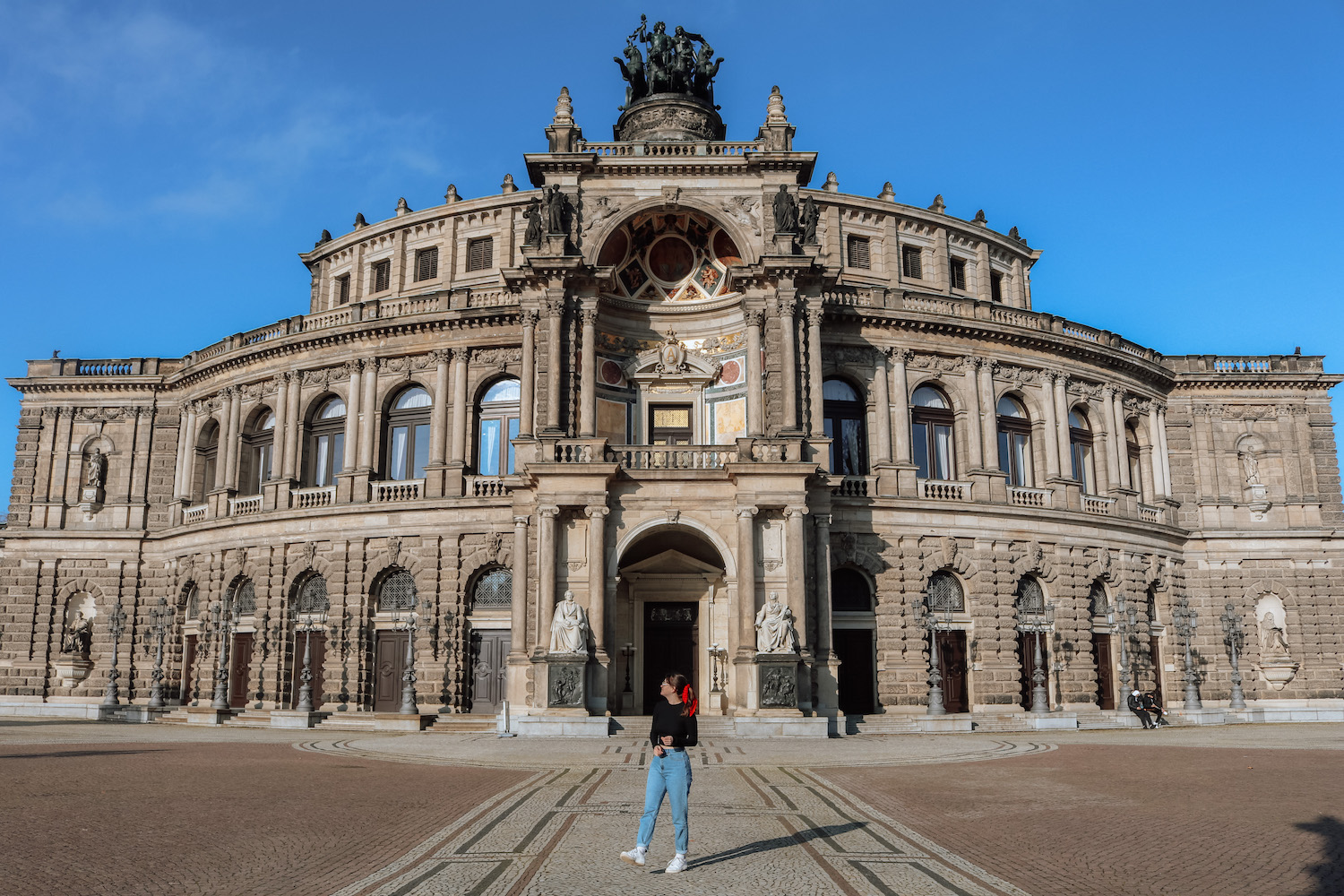 8. Kunsthof Passage ?
While exploring Neustadt you'll find the Kunsthof Passage, the result of many Dresden Artists creativity. There are four different themed courtyards to visit; Elements, Animals, Light, and Metamorphoses. 
The most famous of these is the Rube Goldberg Machine which turns rainfall into music – it's also a very popular photo spot!
9. Take a day trip out to Saxony Switzerland
?
Saxon Switzerland is a national park around the Elbe valley south-east of Dresden in Saxony. It's Saxony's only national park, and is a popular hiking and climbing destination for visitors from both Germany and Czech which sits on the Southern side of the park. To get there, it's just 30kms away from Dresdens town centre. 
The Bastion Bridge, or Basteibrücke is the most famous rock formation in Saxon Switzerland and has been a tourist attraction for over 200years. In 1824, a wooden bridge was constructed to link several rocks together, and then in 1851 this was replaced with the sandstone bridge that we know today. From here you can spot the Elbe River and the panoramic landscape of the surrounding cliff faces.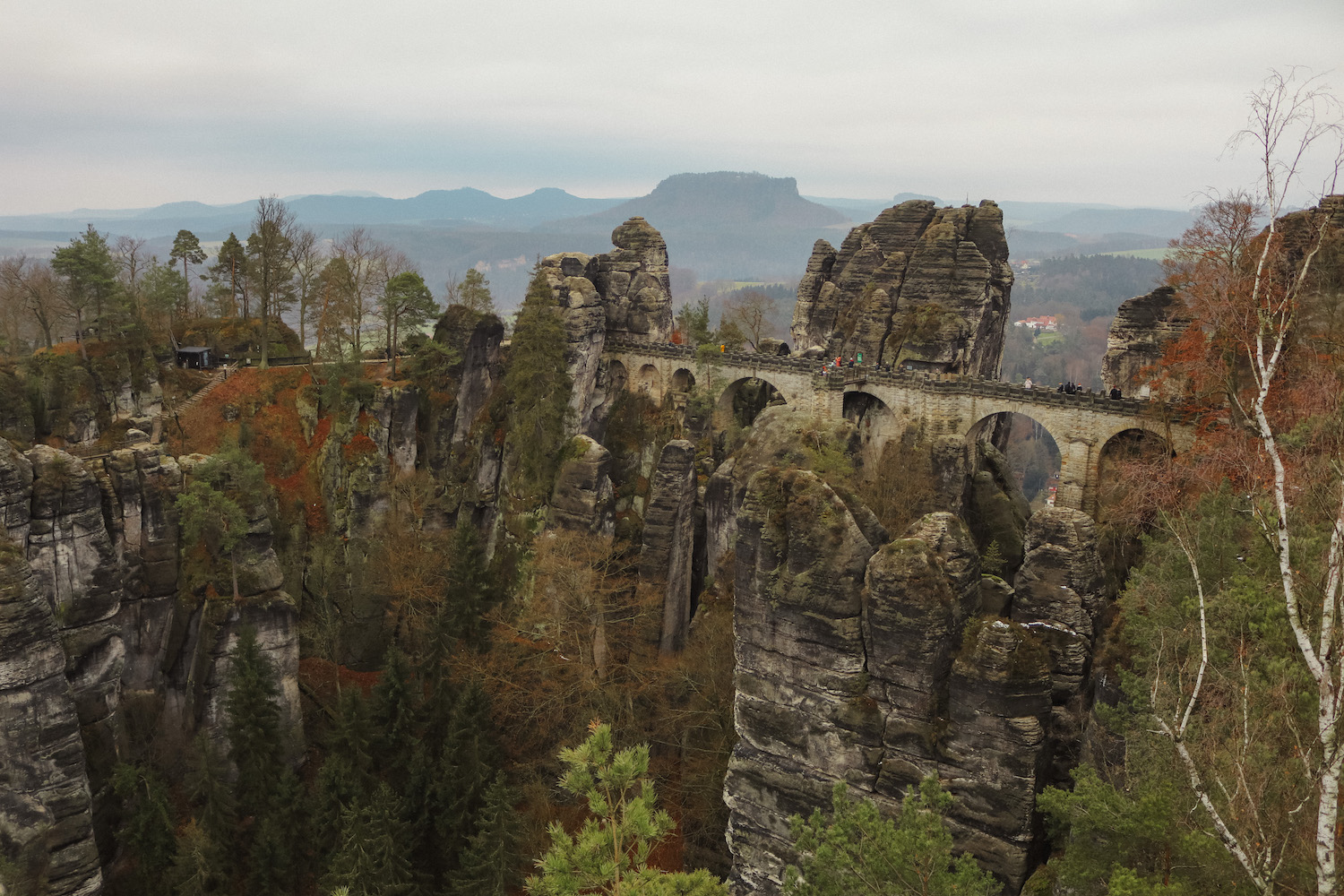 10. Pfunds Molkerei ?
I bet you weren't expecting to see the "most beautiful milk shop in the world" on this list! (Especially from someone who's lacto – but here we are! I love my cheese!). Featuring in the Guinness Book of Records, this 19th-century shop serves delicious locally sourced buttermilk, cheese and wine. It's interior is filled with elaborately hand-painted tiles created by Villeroy & Boch in cooperation with local artists. 
If that wasn't enough, be sure to check out these spot as well!
Großer Garten
Katholische Hofkirche
Is Dresden on your bucketlist?
✨