2018 has really brought back the travel bug in me… 2019 is going to be an interesting year!
1. Went to the Macklemore concert for my 23rd birthday
2. Booked flights to Byron Bay and stayed with new friends in an airbnb – spending our long weekend on the beach and drinking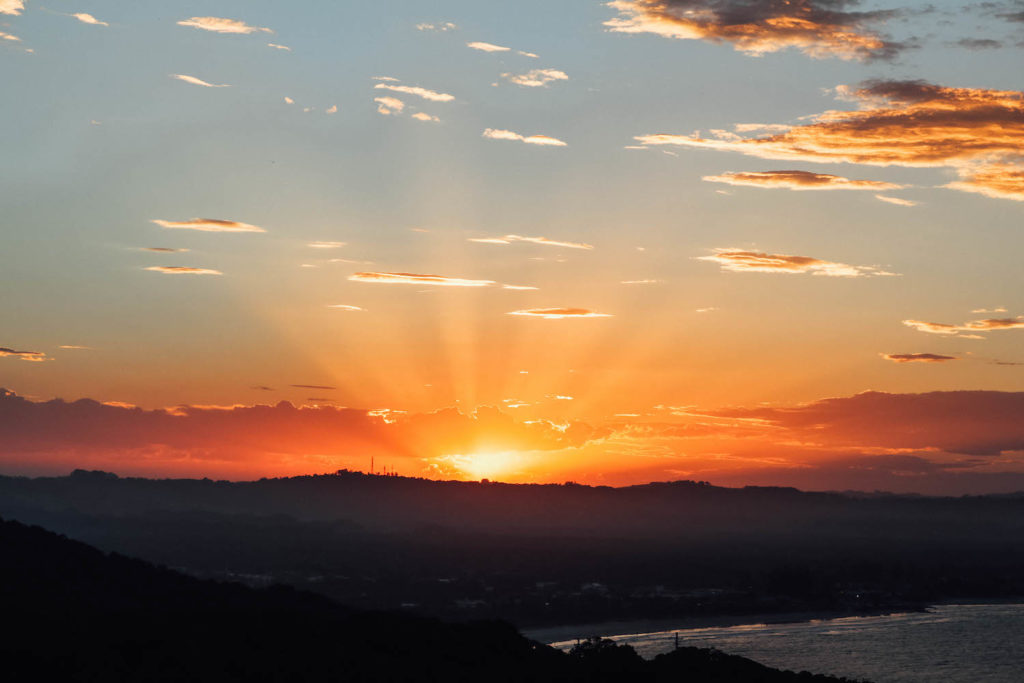 3. Got my first tattoo – NZ inspired
4. Had NZ visitors in Sydney – we explored the zoo, the harbour bridge and Manly
5. Saw the 360 concert with PEZ
6. Did the Bondi to Bronte walk and witnessed a real life Bondi Rescue
7. Went for a walk up to Watson's Bay Lighthouse
8. Flew over to Wellington to reunite with a friend for a Disco 21st
9. Went up the Wellington Cable car
10. Had a delicious breakfast at Nero Cafe in Wellington (twice)
11. Stayed with friends in Christchurch and took a day trip out to She Universe for the best hot chocolate in New Zealand – there were amazing views of Governor's Bay!
12. Went to the Machine Gun Kelly concert
13. Did the Spit to Manly walk
14. Flew to Rome to start my 5week adventure with Busabout
15. Made a new friend and explored the Colosseum, the Palentine Hill and The Roman Forum
16. Explored the Aventine Keyhole, Trevi Fountain and the Panthenon
17. Ate pasta and drank Spritz across from Piazza Venezia
18. Took in the view from the top of Piazza Venezia (AMAZING)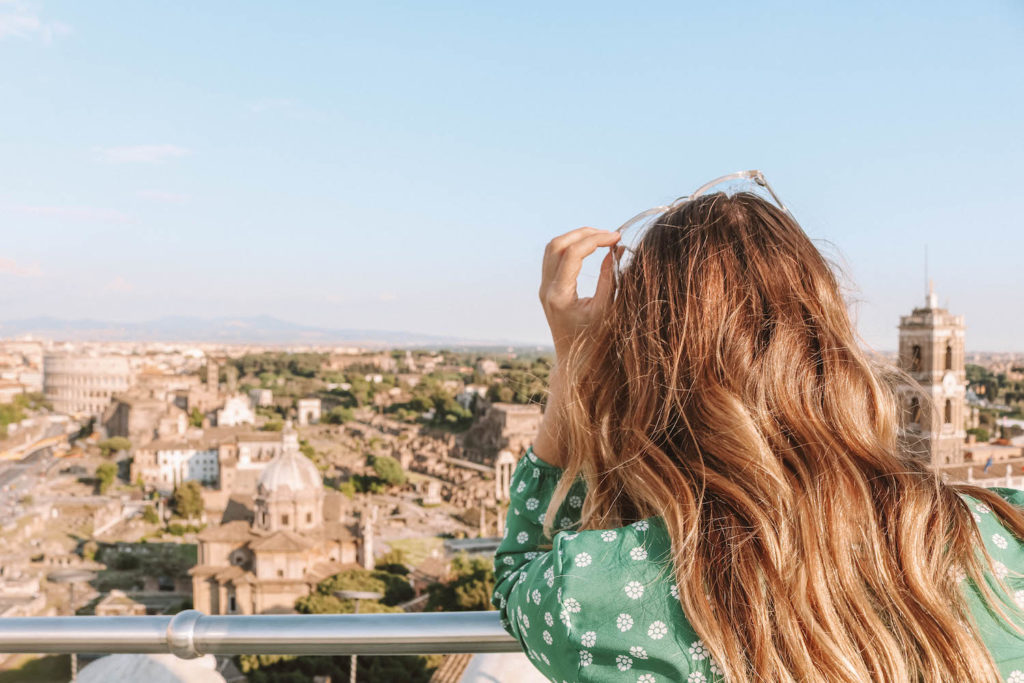 19. Took in the view from Piazzale Michelangelo in Florence
20. Walked around the Duomo
21. Got some amazing gelato around Florence's shopping area
22. Took some wine and snacks down to Ponte Vecchio for a picnic
23. Went clubbing in Space Bar
24. Explored La Spezia
25. Did the 2hour cliff-side hike from Monterrosso to Vernazza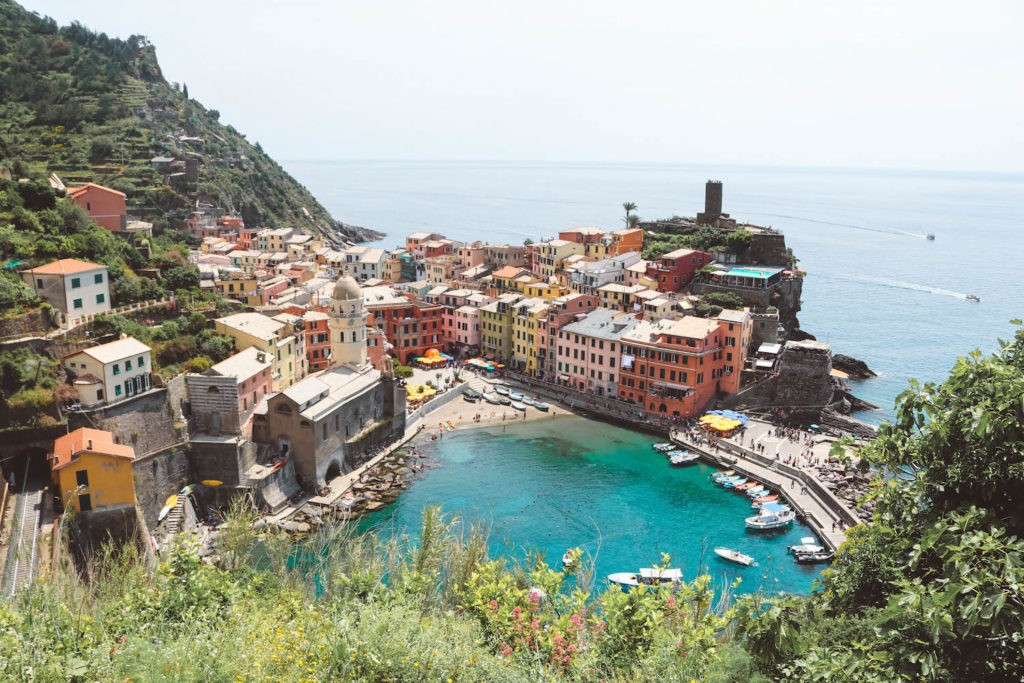 26. Had the greatest chocolate gelato of my life along the Vernazza sea-side
27. Explored Manarola  and Riomaggoire
28. Spent the morning walking around the stunning Lauterbrunnen, Switzerland
29. Flew up to Amsterdam to meet up with my tour-mates from my Haka Tour in 2016
30. Visited the Van Gogh museum and walked along the canals
31. Visited the Bull Dog Cafe
32. Took an evening canal cruise in Amsterdam
33. Visited the Avocado Cafe for breakfast! YUM
34. Went for a drink at the Ice Bar in Amsterdam
35. Swung over the top of Amsterdam at the ADAM Lookout
36. Flew to Athens
37. Explored the Acropolis while taking in the views of Athens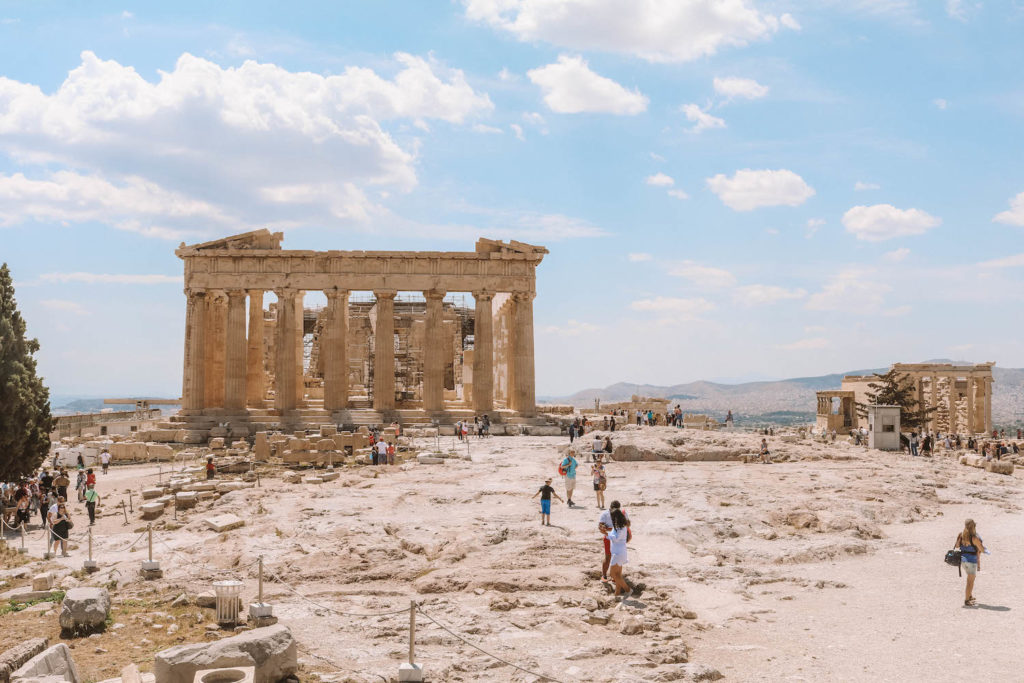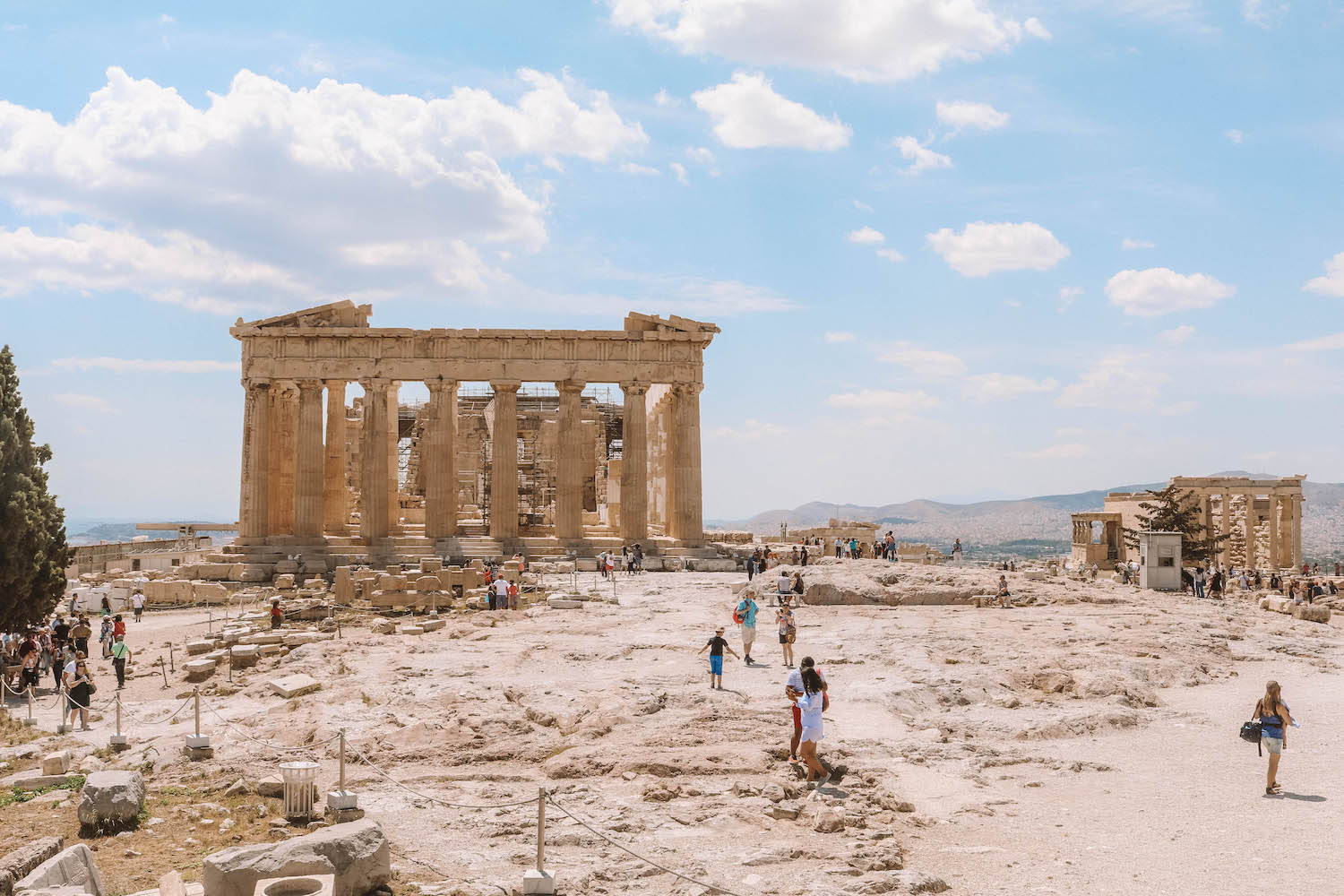 38. Met my Busabout crew at a rooftop bar in Athens – we could see the Acropolis!
39. Started my Busabout Greece tour and got the ferry to Paradise Bar in Mykonos
40. Walked around the white and blue streets of Mykonos
41. Took a look at the famous Mykonos Windmills and Little Venice
42. Got up to photograph the sunrise with ItsWorthAShot (who happened to be in Mykonos as well!)
43. Had a traditional Greek meal, learnt to dance, and smashed plates
44. Went to a karaoke bar in Paros – I even sang…
45. Went on a day cruise, jumped off our boat and swam through caves in Anti-Paros
46. Went out for dinner overlooking the Santorini views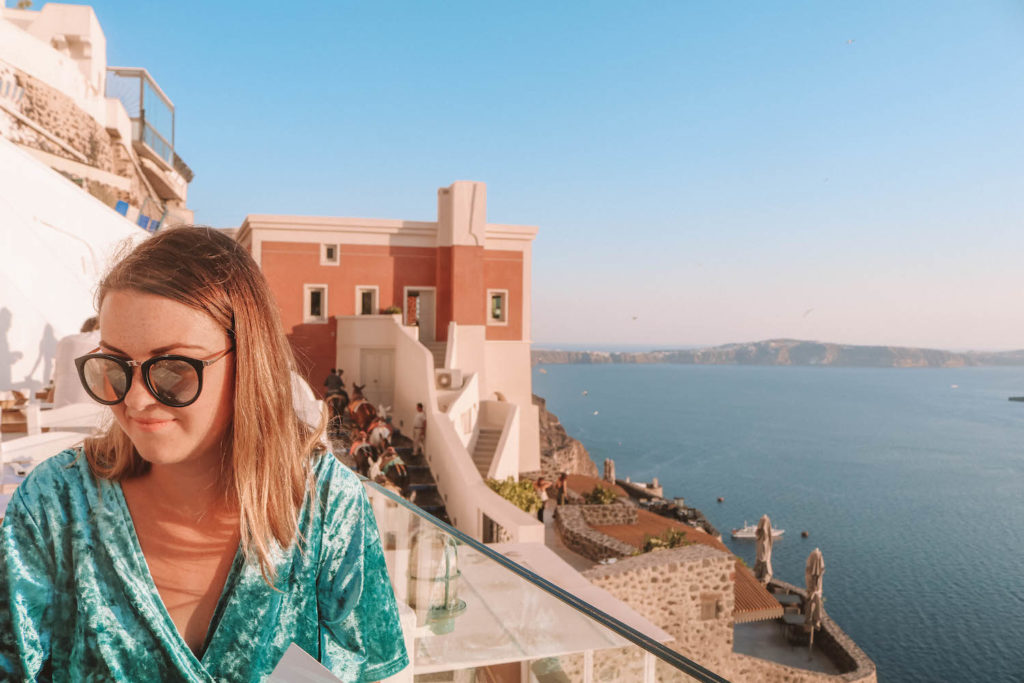 47. Bought myself a Phastos Disc bracelet
48. Played drinking games at our hostel before going out into Santorini's nightlife
49. Got up and explored Red Beach
50. Ran down the donkey trail in Santorini to try and make our ferry on time
51. Got the ferry to Santorini Volcano and explored the craters
52. Jumped off the boat and swam to the hot springs, and covered ourselves in the "therapeutic" mud
53. Went to the famous Oia view for sunset
54. Climbed over a barbed wire fence into the castle ruins for the perfect private view of the Oia sunset
55. Explored Oia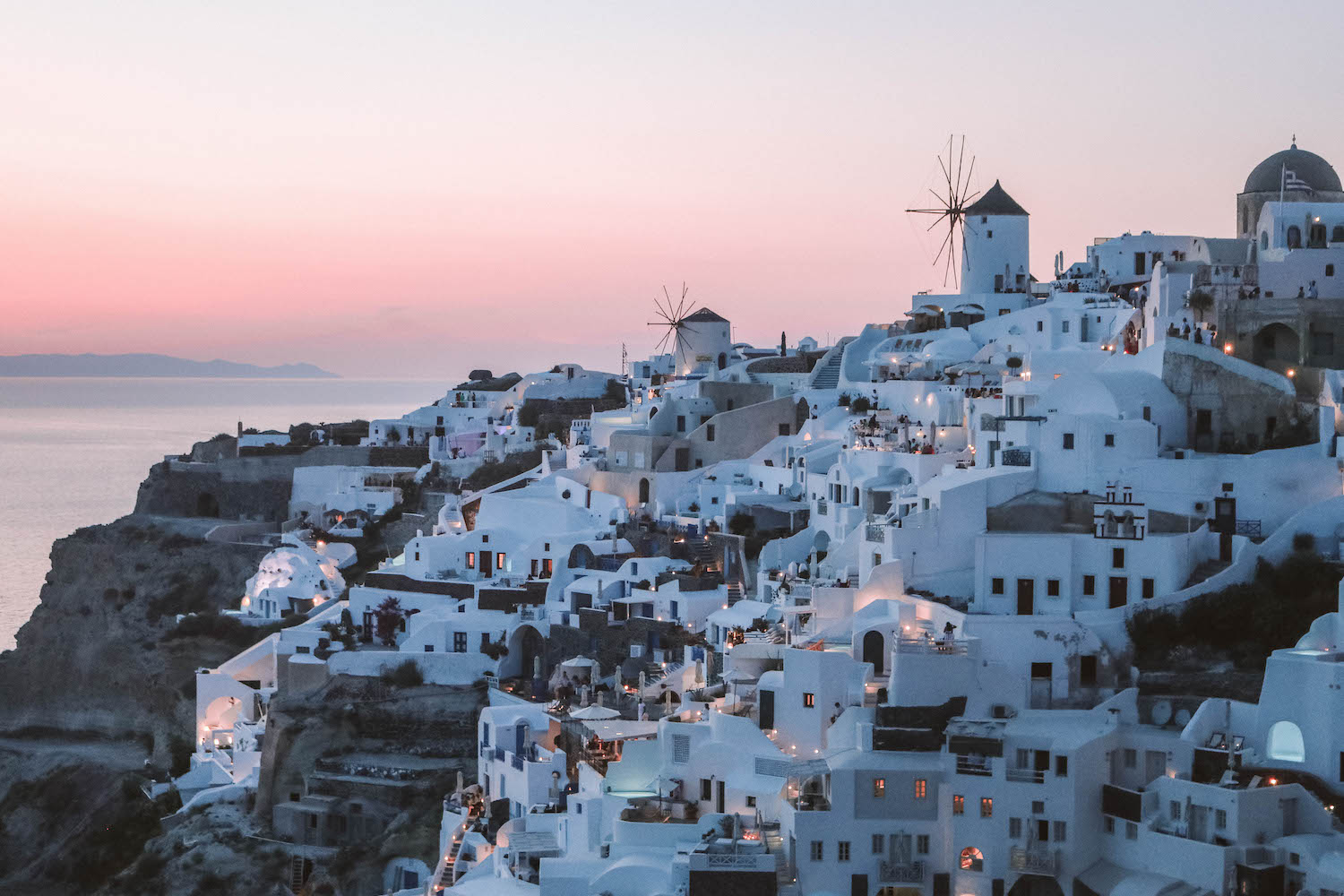 56. Played drinking games at our hostel and then went out clubbing in Santorini
57. Hung out by the beach in Ios
58. Went to a silent disco (it was amazing!)
59. Did the 7shot challenge at Escobar and got a singlet
60. Went to the Slammer Bar for the Slammer shot (I got hit with a skateboard)
61. Spent one last night together in Athens
62. Explored Venice canals
63. Made a new friend in Venice and hung out around the hostel
64. Explored Venice, and got the delicious gelato at Suso
65. Took an island hopping tour to Murano, known for glass blowing
66. Cruised to Torcello and climbed to the top of the tower
67. Visited Burano for my second time, the colourful island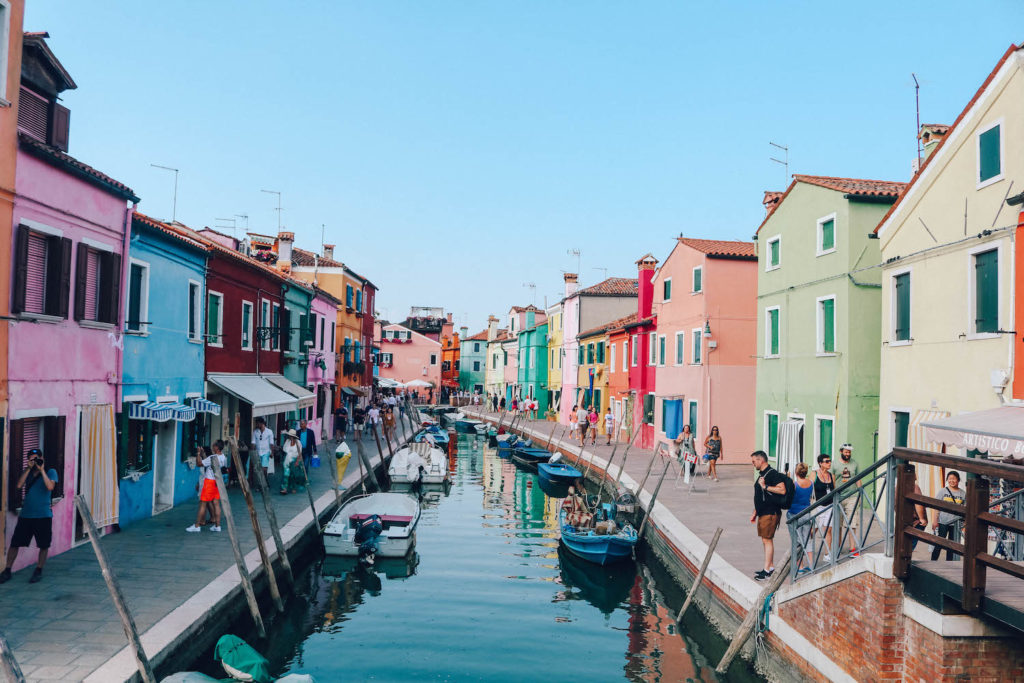 68. Met up with friends from my Greece tour in Rome, and watched them buy, use and destroy a skateboard
69. Walked around Trevi fountain by night, and threw in a coin
70. Ate dinner right underneath the Pantheon
71. Took a Modus Brewery tour and tasting with work
72. Tried Creme Brûlée cones at Uncle Tetsu's
73. Watched the Blood Moon at 4am with Caterina
74. Became a regular guest at the Sydney Ice Dogs games and then hung out with the team
75. Went to the Australian Museum and Art Gallery with my brother
76. Flew to Japan to explore Fukushima
77. Had freshly made Ramen while overlooking Mount Bandai
78. Went kayaking in Lake Hibara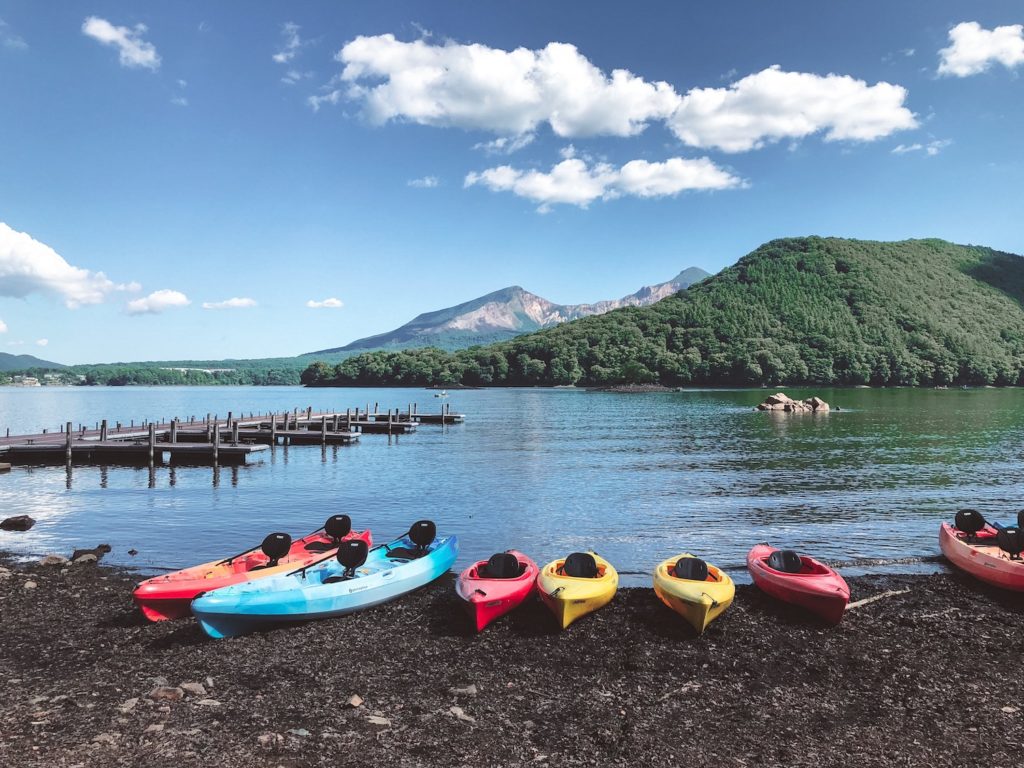 79. Had an izakaya-style dinner
80. Explored Tsuruga Castle and took in the panoramic views from the top
81. Explored the unique Ouchi-juku and had their famous soba noodles with a leek chopstick
82. Was on the news in Japan
83. Stayed in my own traditional-Japanese style room (Kunigidaira Hotel)
84. Went wake-boarding for the first time on Lake Inawashiro
85. Went rock climbing at Adatara Actvive Park
86. Checked into OMO5 Otsuka with my own yagura style room
87. Explored Harajuku and for some rainbow fairy floss
88. Went to Sirochige's Cream Puffs for their famous Totoro shaped cream puffs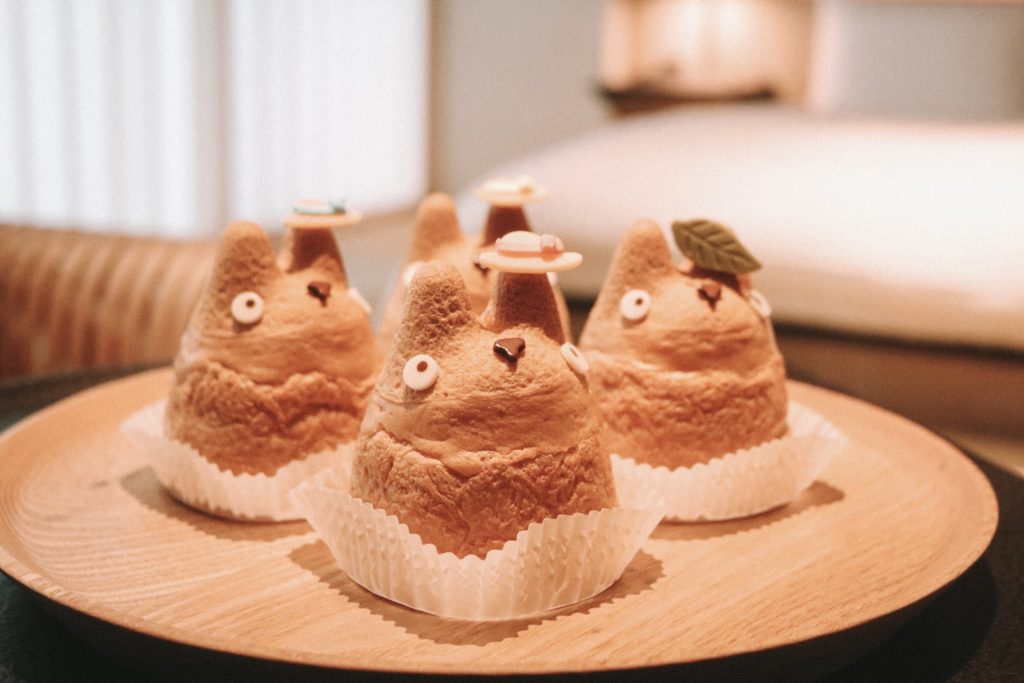 89. Joined in on a traditional tea ceremony
90. Stayed at the INCREDIBLE Hoshinoya Tokyo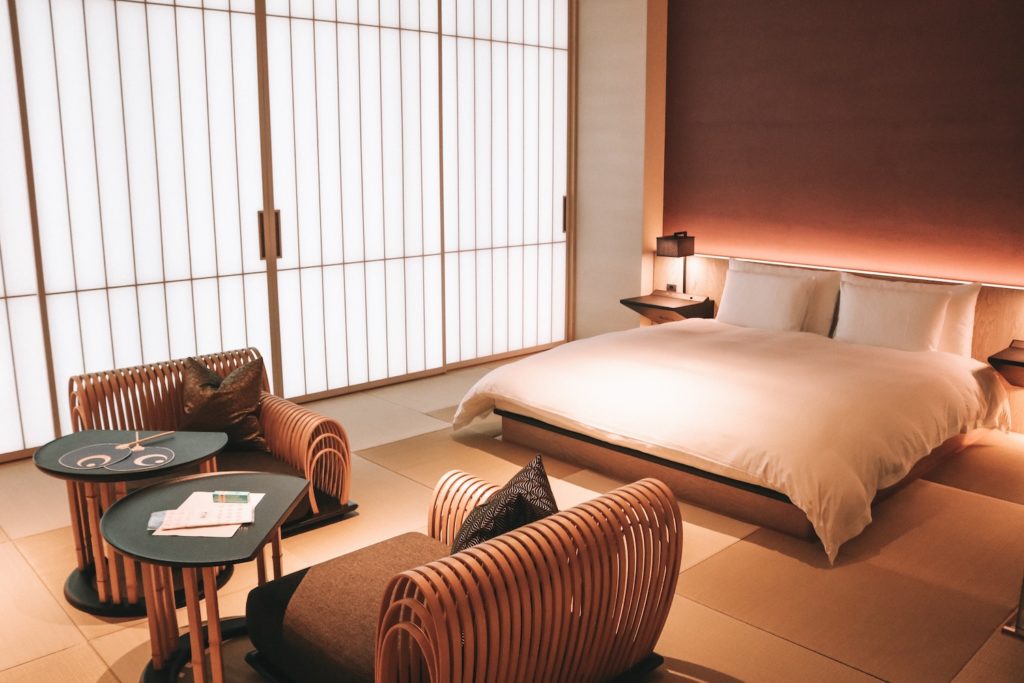 91. Went to Teamlab Planets Tokyo for their incredible interactive exhibits
92. Went to the Reissue cafe for a coffee with Totoro shaped froth
93. Went to the Ball Park & San Cisco concert at Luna Park with Ruby Fields
94. Saw the Last Dinosaurs concert
95. Got my Motorbike License
96. Went on a girls trip to the Hunter Valley
97. Went to the Skegss concert
98. Slept over at the Zoo for the Taronga Roar and Snore – we fed giraffes at breakfast!
99. Went to the Blue Mountains for the day and explored Lincoln's Rock and Wentworth Falls
100. Went to the Ruby Fields concert