I've been in a long distance relationship for almost a year now, and when it first started I really struggled. I spent my time googling how to make it work, what are the best tips, what things can we do online together – and I started trying things out. There are so many ways to keep the relationship fresh and novel without being too repetitive! 
Here's 20 Virtual Date ideas for Long Distance Besties & Boyfies, Girlfriends, Frenemies, whoever you like! All those relationships that can't quite be together just yet.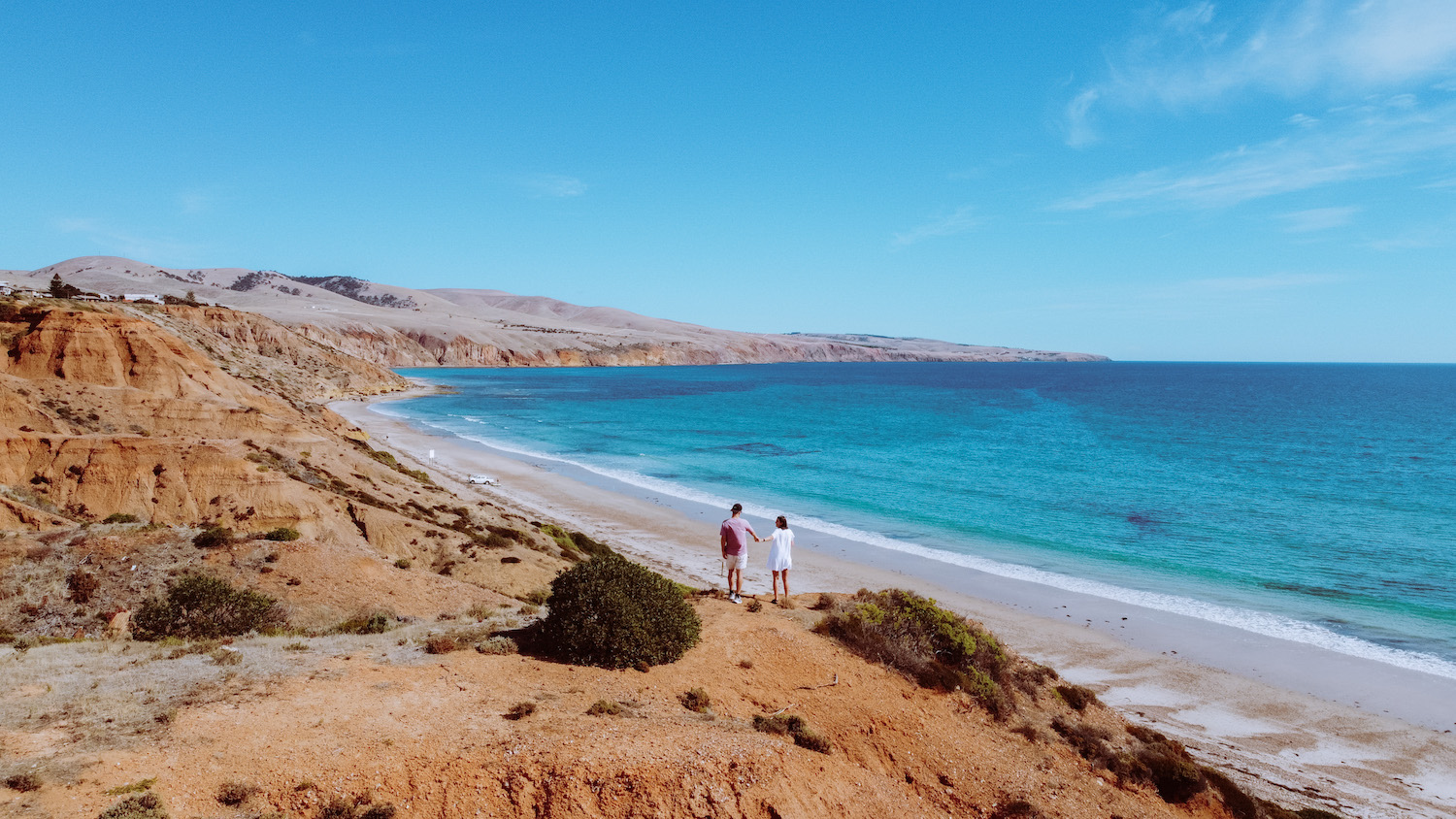 1. Dance it out ?
If you've ever watched Grey's Anatomy you'll probably know the scene that I'm picturing – the goodbye dance scene. Christina and Meredith don't like talking about their feelings, so instead they dance it out. Dancing is therapeutic – it doesn't matter whether you're good at it. So dancing it out together is one way to just throw away any of your stress together!
My friends and I (them more than me) love to play Just Dance on a night out – but when we can't be bothered to play the ACTUAL game, we just play Youtube videos. They're easy to follow and no one cares about the scores really – it's just about having a good time! 
If you want to take it a bit more seriously you could also learn dances together. There are many dances that don't require a partner that you can learn over Zoom or Facetime.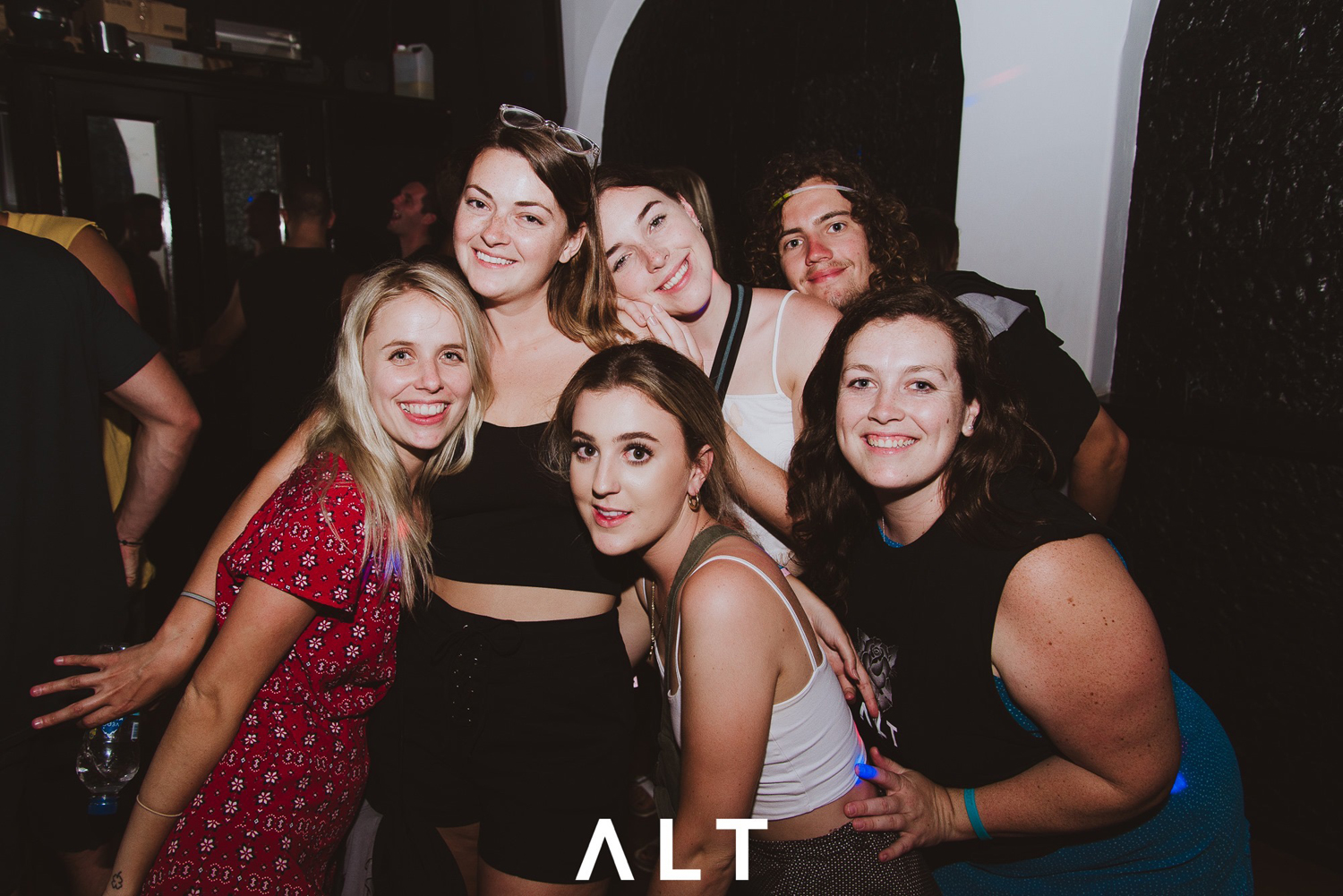 2. Watch a TV show or Movie ?
Unfortunately for me, my partner doesn't watch much TV – but this is something I've been doing with my sister ever since I moved away from home. Sometimes you want to spend some passive time with your long-distance partners, friends or family, and this is a simple way to do so when you don't want to just sit and talk. Maybe you've already caught up with each other and don't have much else to say – pop on a movie!
3. Share your hobbies together ?
This can go hand in hand with doing workouts together. Whatever your thing is, it could have been that initial thing that brought you together. Being in an LDR shouldn't stop you from sharing your passions and encouraging each other. This could be yoga, meditation, photography, painting, baking, reading, etc.
4. Go for a "walk" together ?
Something that is often overlooked when calling your long-distance partner, is that it can become quite repetitive, dull, or mute when you're always calling from the same place. Whether it be the couch or bed, the environments aren't stimulating. Taking your Facetime call outside and showing each other around is a great way to mix things up. I personally love a little house tour whenever either of us are moving around.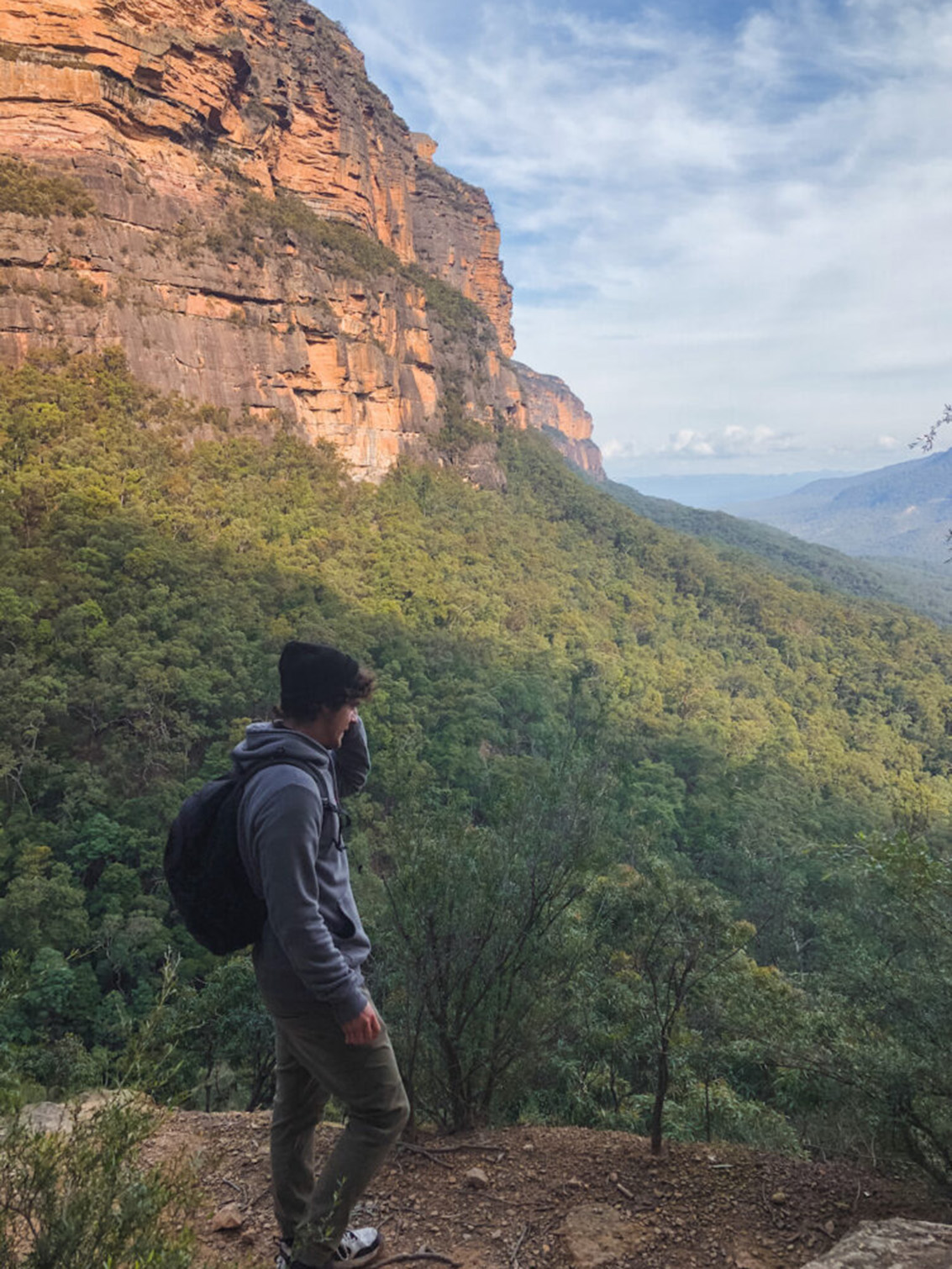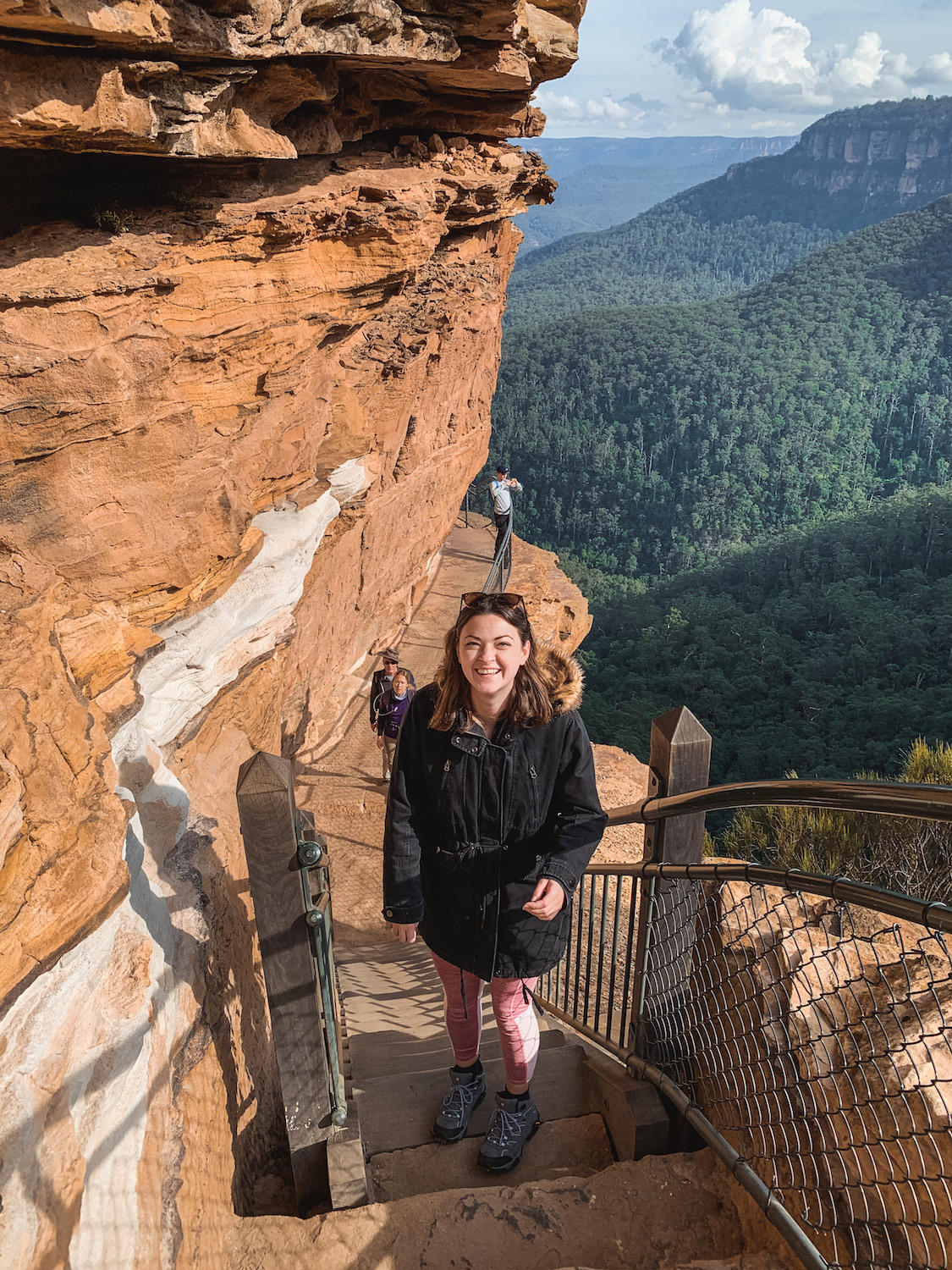 5. Have A Book Club Night ?
Personally, I'm not a big reader. I'm more of an e-book person – I just can't get into it. I buy books, and never finish them – it's my thing. But my best friends love reading! Something we also love doing is chatting about all the twists and turns we thought of after finishing a book or podcast at the same time! While book clubs themselves don't work for me – they are pretty popular! It's a great way to introduce yourself to new reads and genres that you might not have explored yourself unprompted. You can even join online book clubs if it's something you want to do yourself.
6. Have dinner together / cook together ?‍?
Who says you need to be together to have dinner together?? Having a LDR is the time to get creative with how you spend your time together – get out some candles, a rose or two and get cookin' good lookin'! Pick a recipe you both love and make it together, or just cook something up and enjoy it in each other's company. You could even have a themed dinner and cook the same cuisine together – there are so many ways to do this!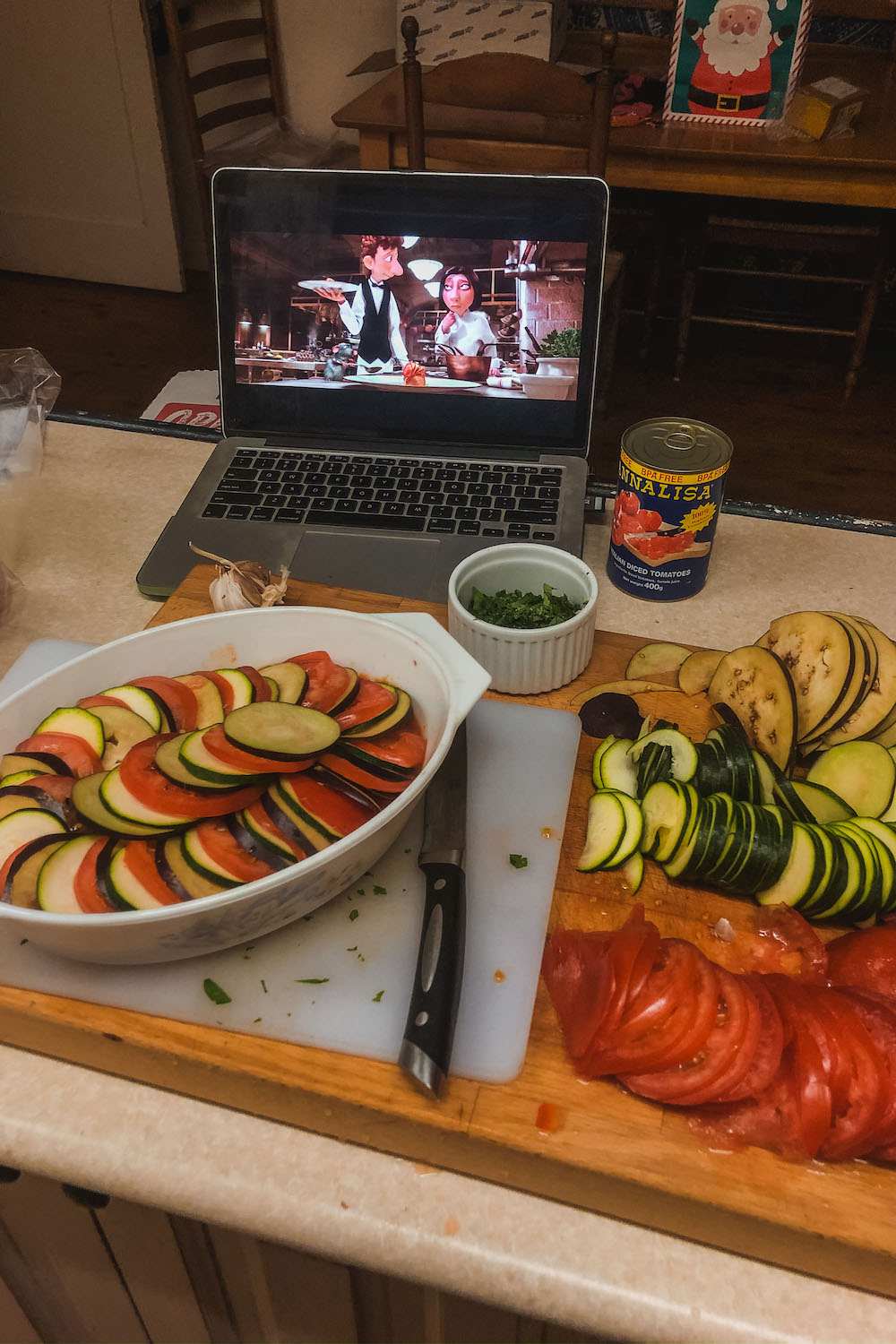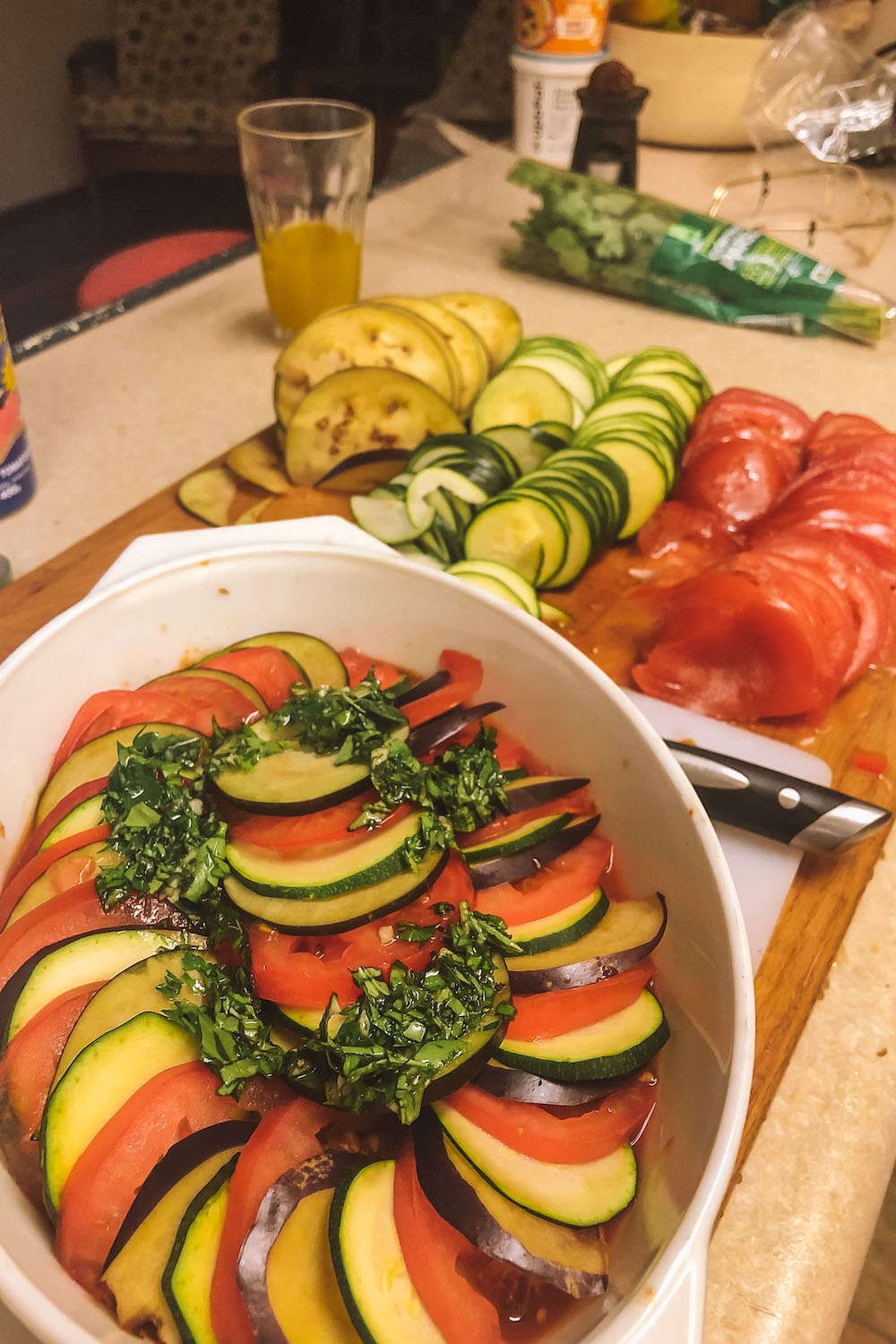 7. Take A Virtual Class Together / learn a language together ?
I don't think I've ever met someone who hasn't wished they could speak a second language – and what better than to learn it with someone. Then you have someone you can practice and study with instead of learning a language without knowing anyone who actually speaks the language. 
Or maybe you just have a similar interest that you'd both like to learn about? So, so many classes are available online these days, so the timezones shouldn't really matter! Coursera has thousands of online courses, many of which are free, so start searching and take up a new skill together.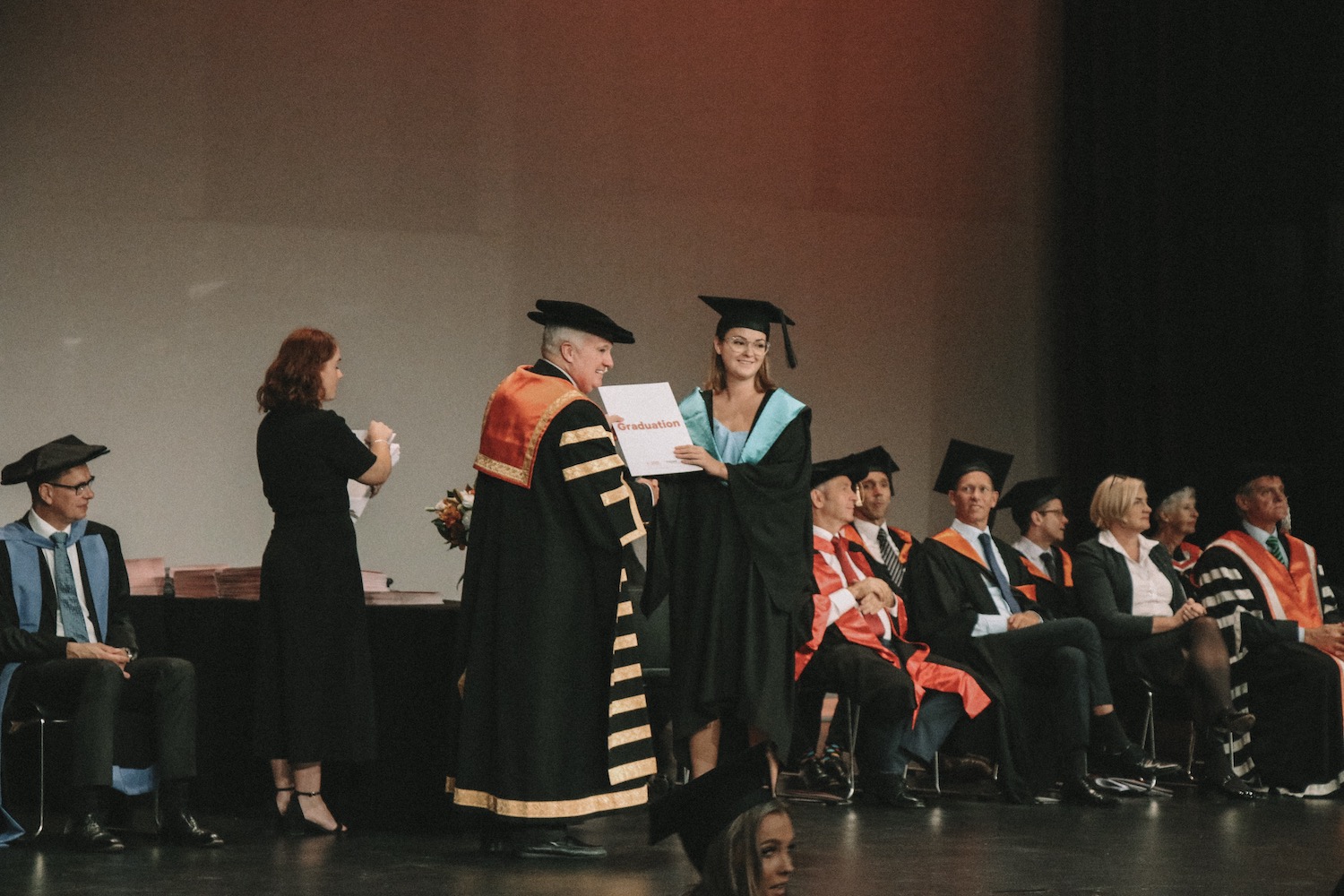 8. Solve a murder mystery together ?
While my partner can't quite understand it, I am one of those true-crime girls. I listen to podcasts, I watch those Netflix-docos, I researched serial killers in high school (for legal studies don't worry!). So for this past Christmas he bought me an "unsolved mystery kit". I spent a good few hours working on it – but it would be such a fun idea to do with a group. Setting up all of the paperwork onto a blank wall and really getting into the detective character! Love it!
The kit I had was from Unsolved Case Files, these kits are physical but you can still access all of the files online. For a game purely online I found the site Murder Mystery Games. 
9. Play online games together ?
Just because you're apart doesn't mean you can't enjoy activities together. Keeping that competitive spirit alive is healthy for a relationship!

When my partner and I met, Settlers of Catan was an incredibly popular game between the hostel guests. And now they've recently launched a virtual version. 

Facebook & Snapchat Games 

How Well Do You Know Me, is an app that includes questions to get to know each other better.
While far apart, you can also explore a little bit with Geoguesser. This is an online location game which drops people into random locations on Google Street View – you then have to guess where in the world you are, and the person who guesses the closest to the real location gains points! 
This or that question generator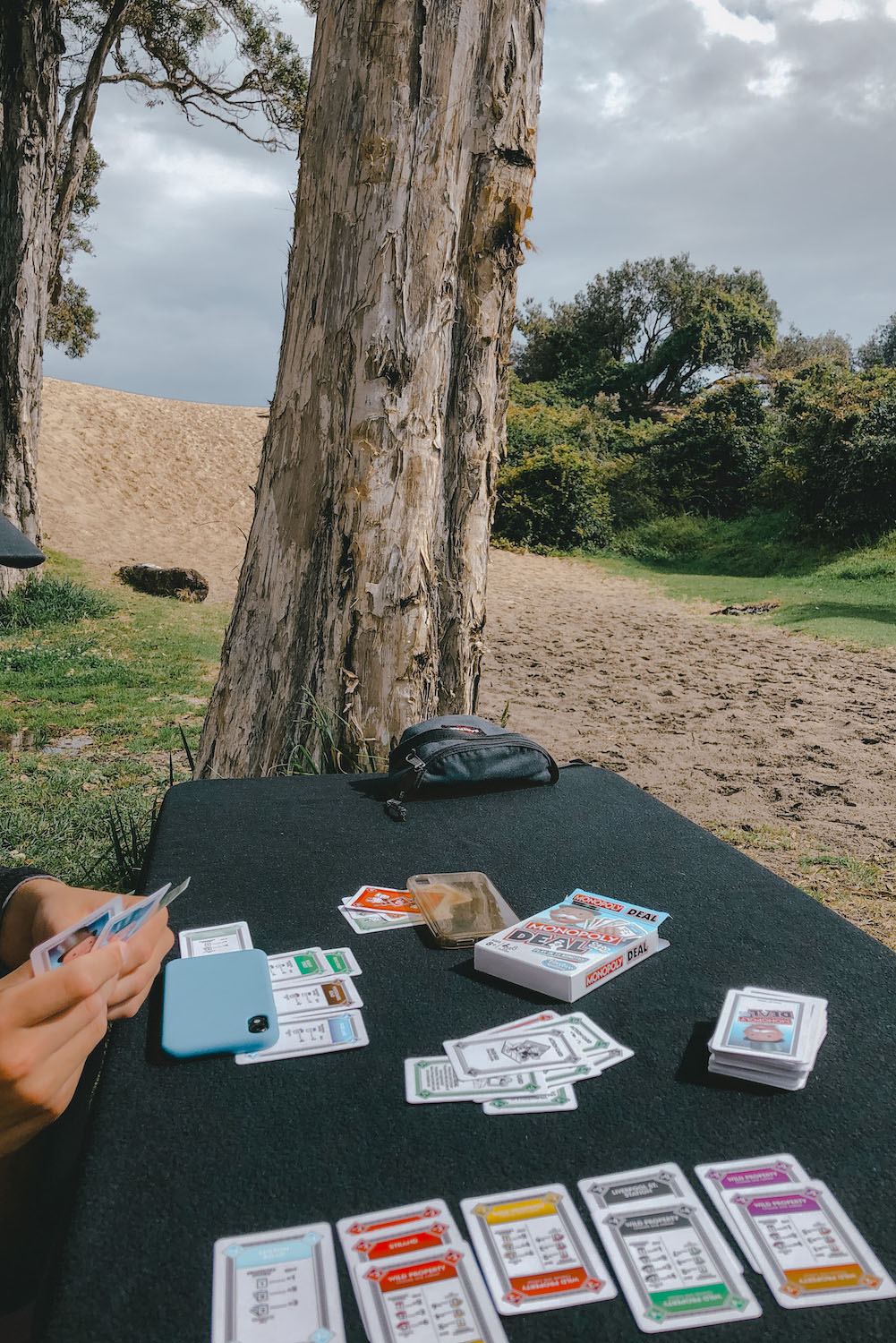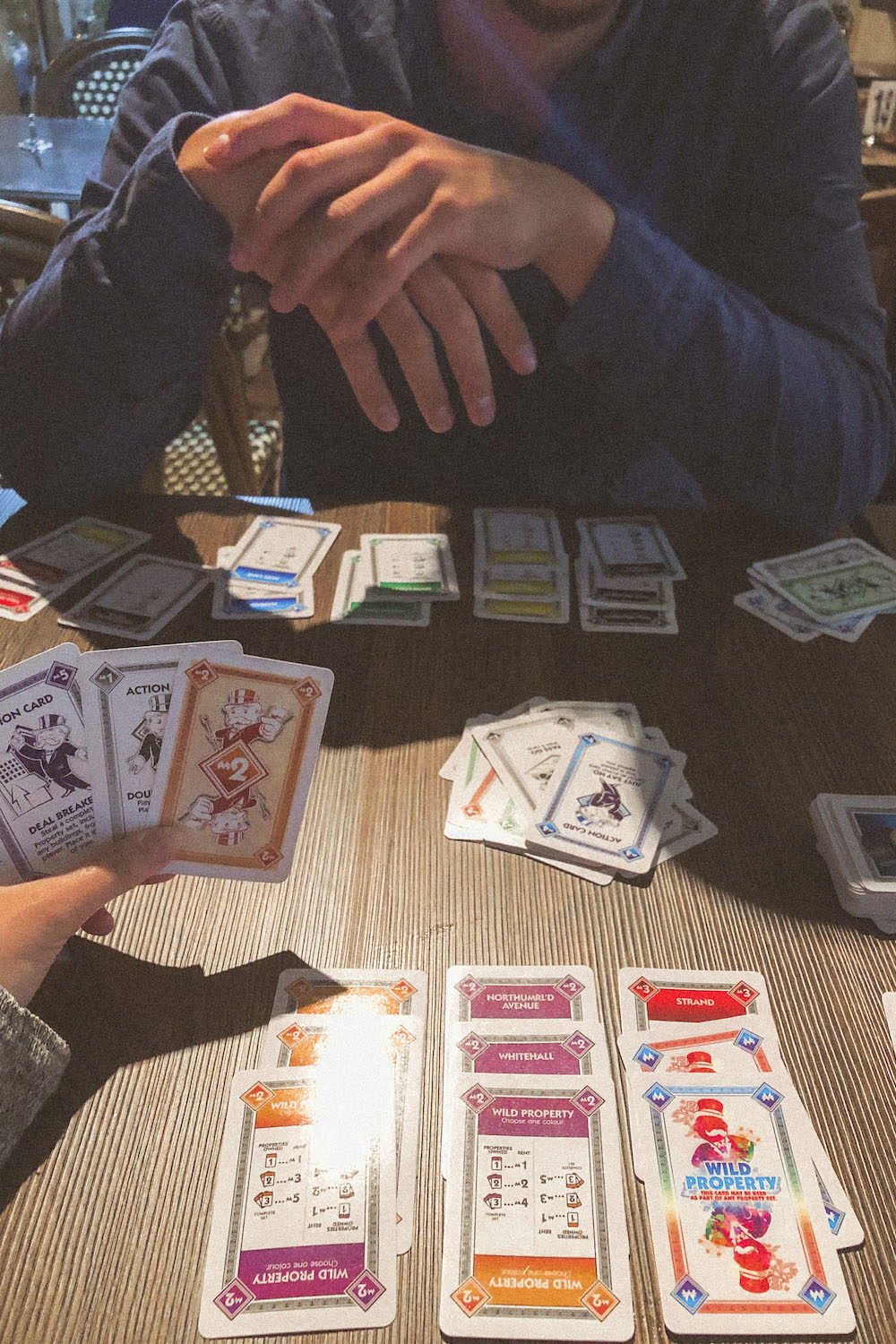 10. Do quizzes together ?
A great way to get to know each other better is to learn some of the things you never would have thought to ask. 
Answer the New York Times article "The 36 Questions That Lead to Love" 
It ranges from more simple questions like, "Given the choice of anyone in the world, whom would you want as a dinner guest?" To more in-depth, questions that allow you to be vulnerable with each other. An example of this would be, "What, if anything, is too serious to be joked about?" 
Find out each others Love Languages & Apology Languages
Another really fun quarantine activity is to take your favourite pub quizzes online! This was really popular with my friends back in Australia during the lock-downs as everyone jumped onto zoom and one person created the quiz for everyone to do together. You could do this either completely yourself on 
Powerpoint Presentation or you could take it onto Kahoot! Kahoot! is a platform I used in uni tutorials – it's an online multiple choice quiz – you can enter the game and then see the questions and results all in real time! 
11. Order each other take-out or delivery ?
Do something sweet for your partner, and surprise them with takeout from their favourite restaurant. Have you ever been chatting to your partner about how hungry you are and just WISHED that a hot pepperoni pizza would pop up on your doorstep?! I sure have (yes I'm veggie, but let me dream).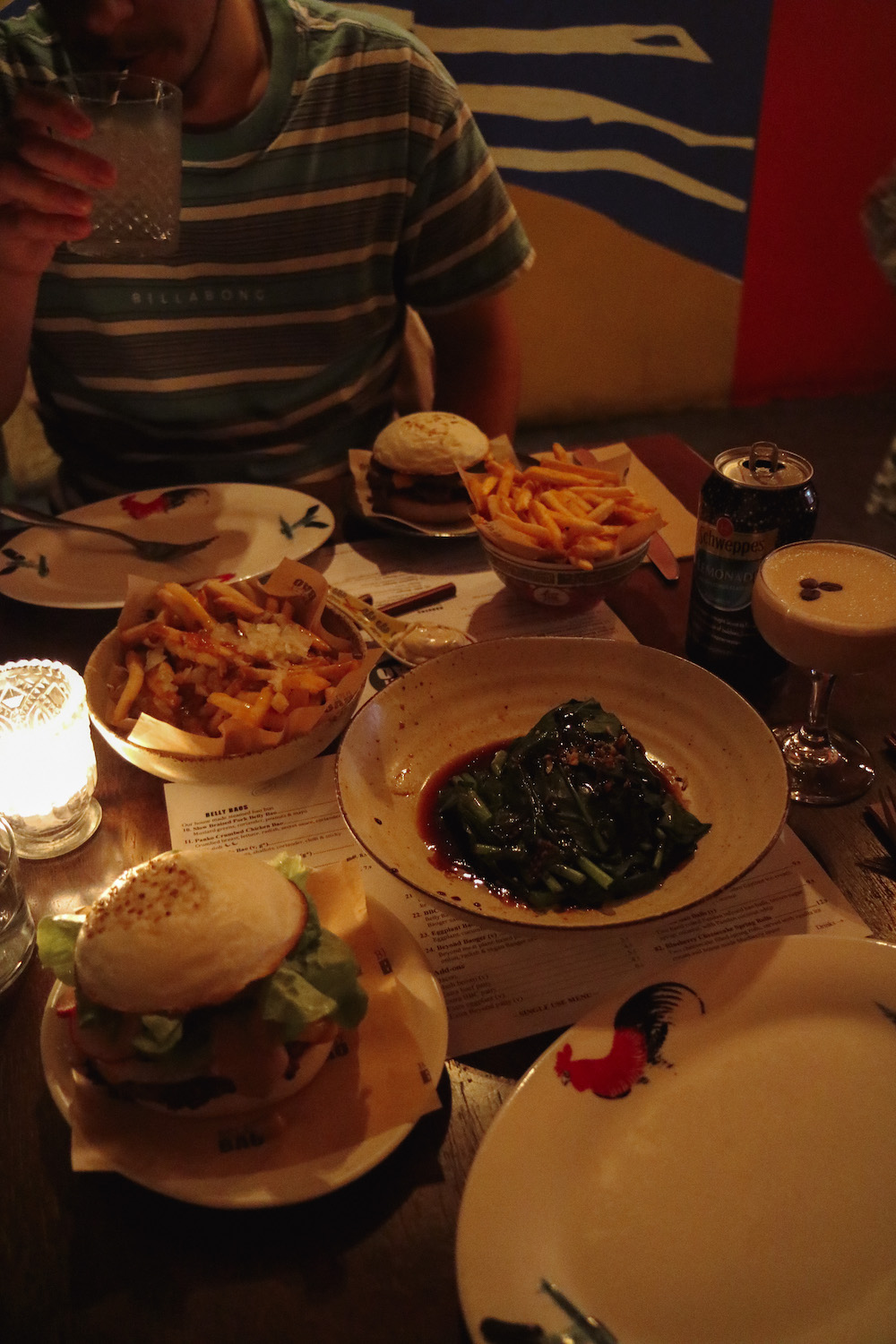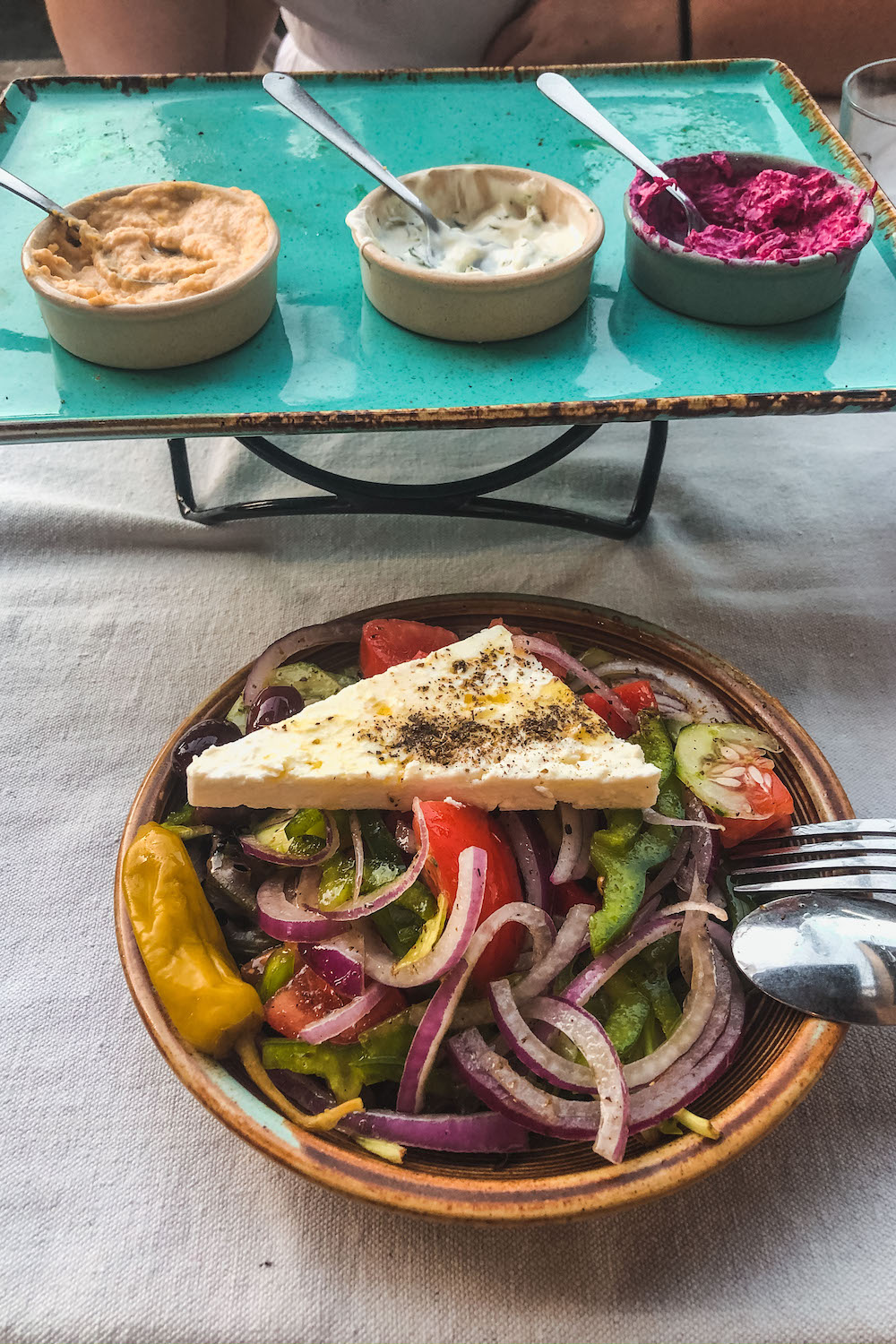 12. Do a workout together ?️
Something for the more active couples (not me!). You can pick a Youtube workout video and do it at the same time over Zoom or Facetime. If that doesn't work for your schedules you can even plan out a workout routine together and keep each other motivated. I've met couples who do peloton challenges together, or sync their Strava apps for their daily runs. The options are limitless!
13. Have a cocktails / mixologist night ?
Online mixology lessons are a fun way to grab a drink with your long distance besties and partners. A digital bartender or a Youtube video can guide you through drink-making lessons, or you can mix up cocktails on your own. This sort of virtual date can be done any way you like; you can make a cocktail together, you can give each other recipes to follow, or you can buy cocktail kits that give you everything you need all in one!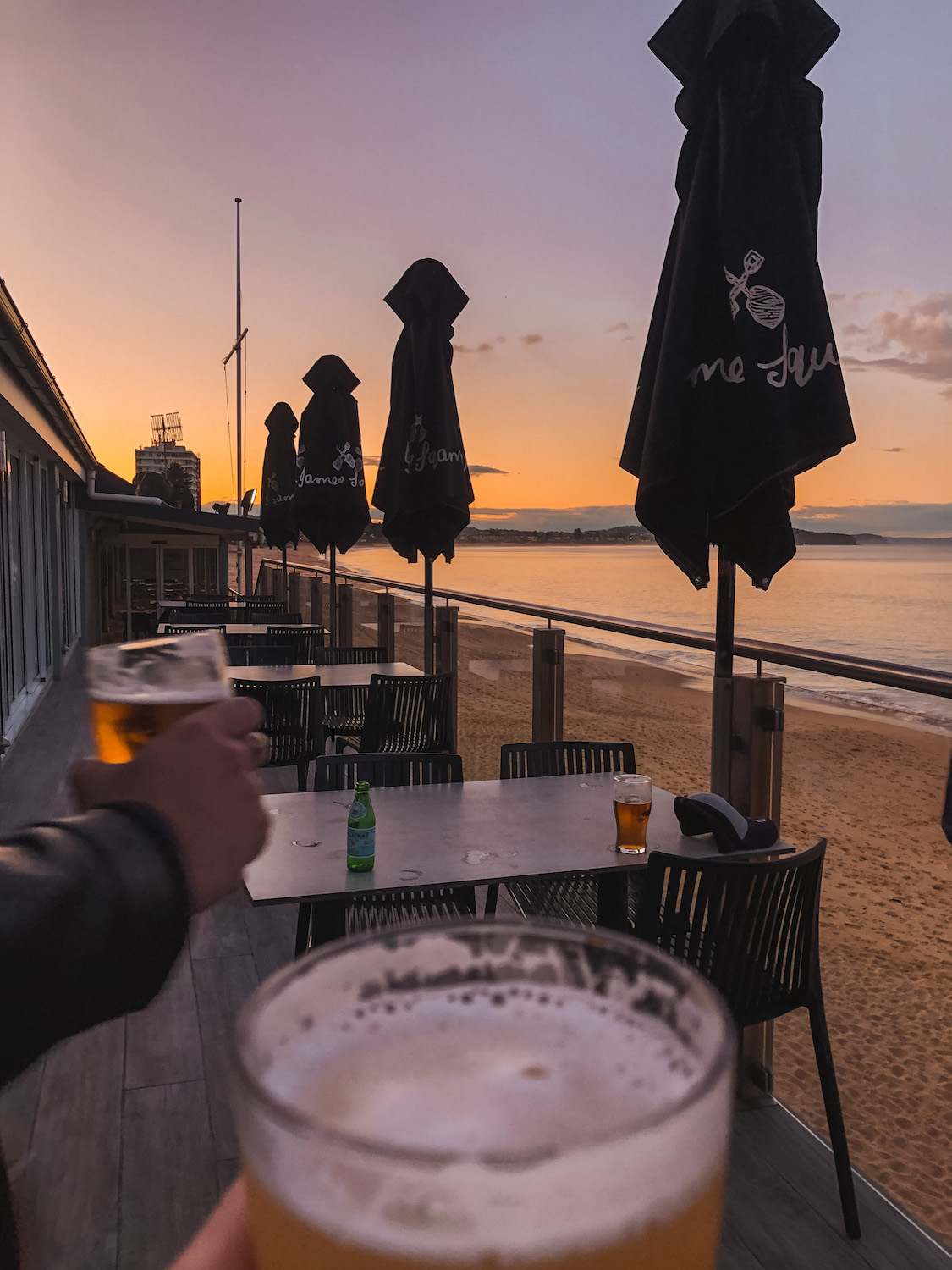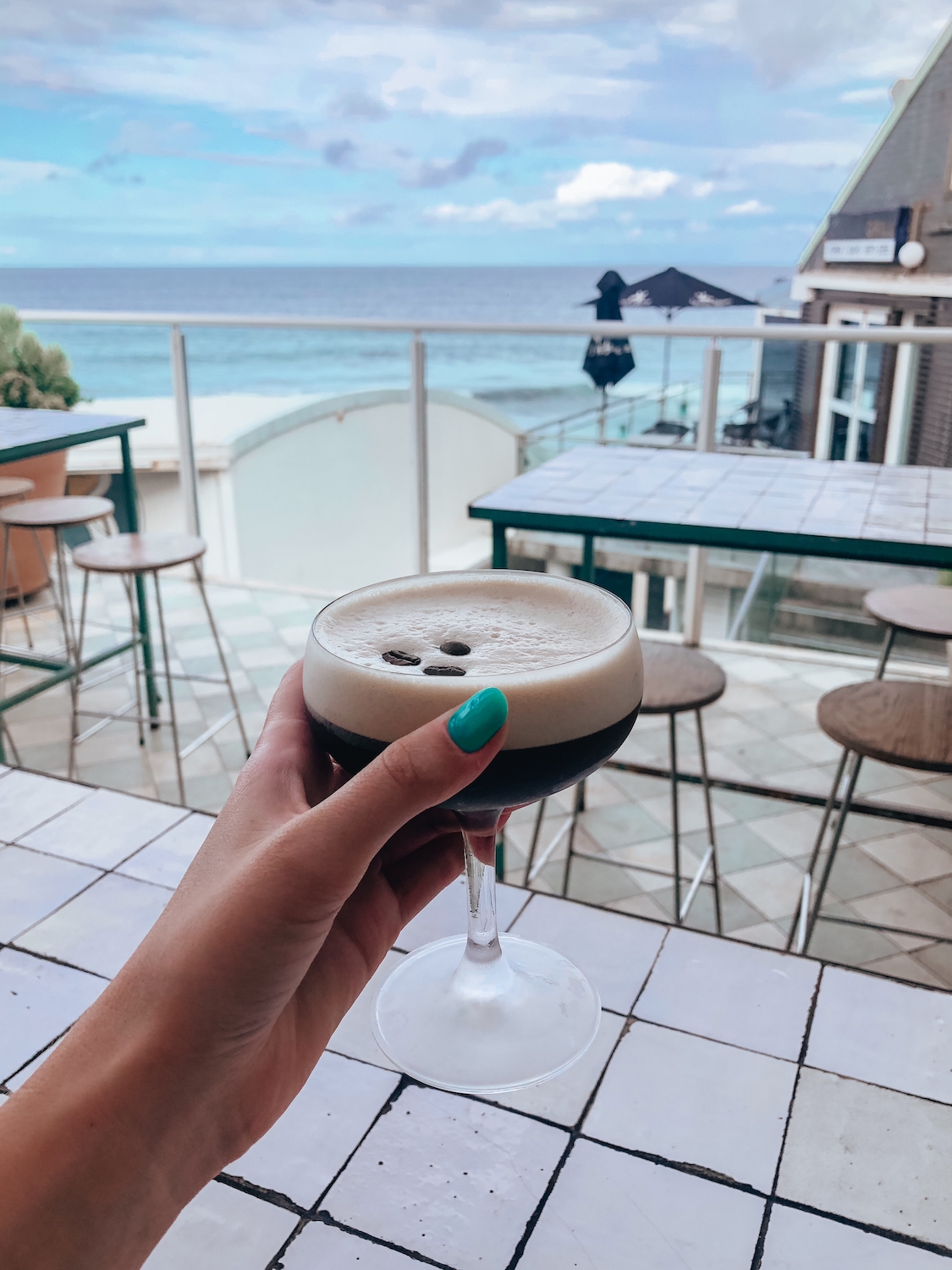 14. Have a "Secret Santa" inspired night ?
This one is probably more of a Christmas idea – but who says you can't do this any time of the year?! Me and my besties do this each year for Christmas and it's a fun way to surprise everyone without needing to go ALL out for every single person. We set a budget and then open them all together. With long distance relationships this can still be done! The only thing to take care of is just making sure that everything arrives on time!
15. Bake something together ?
Find a cake recipe online that you both like and have a go at making it! 
16. Have a paint & pint night / wine & sip night ?
Whatever your beverage of choice is works for this one – it's painting and drinking essentially! It's a creative but social activity to do together. This date idea can also be done in different ways, you can paint freehand, or you can follow tutorials and give each other projects. 
A paint & pint night I once attended in Queenstown played Bob Ross videos – this was quite fun as it's a little bit chaotic. He works so quickly that you don't really know what you're painting until the very end!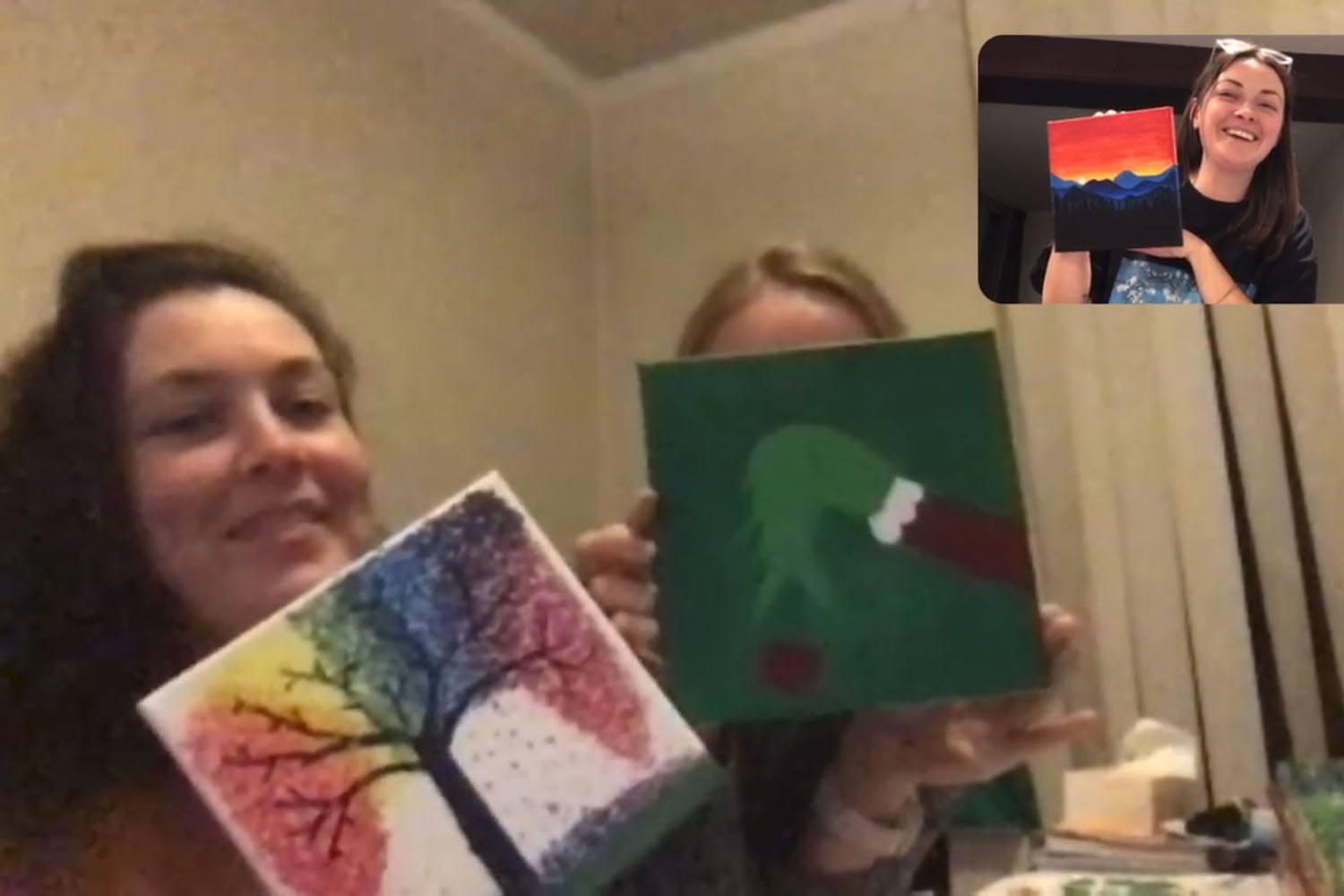 17. Have a presentation party ?
To be fair, when you're not at work, making a presentation is probably the last thing you'd want to be doing – but for some this is a way to semi-force your friends to listen to you fangirl over your niche interests. Maybe it's that thing that you wish that they'd love with you but they've never given it a go! And why not keep it interesting and add a pop quiz at the end! 
18. Send themed gift packages ?
Maybe you've seen the tiktok trend? This trend involves couples buying each other assorted but themed gifts and then presenting them to each other at the same time. The "themes" include;
Favourite snack, 

Favourite colour,

Something they want, 

Something they need, 

Something to try

Something that makes you think of them
First, start with what is going into the gift package, set a budget (optional), and then pick a time to open them together! 
19. Plan a trip together ?
The best part about having long distance besties & boyfies is that one day you'll get to see each other in person. A great virtual date idea is to start planning! Sometimes you can't plan everything to the finest detail, but you can at least come up with ideas and travel plans. It's also a great way to get to know what sort of places you both like and where you might like to go together in the future.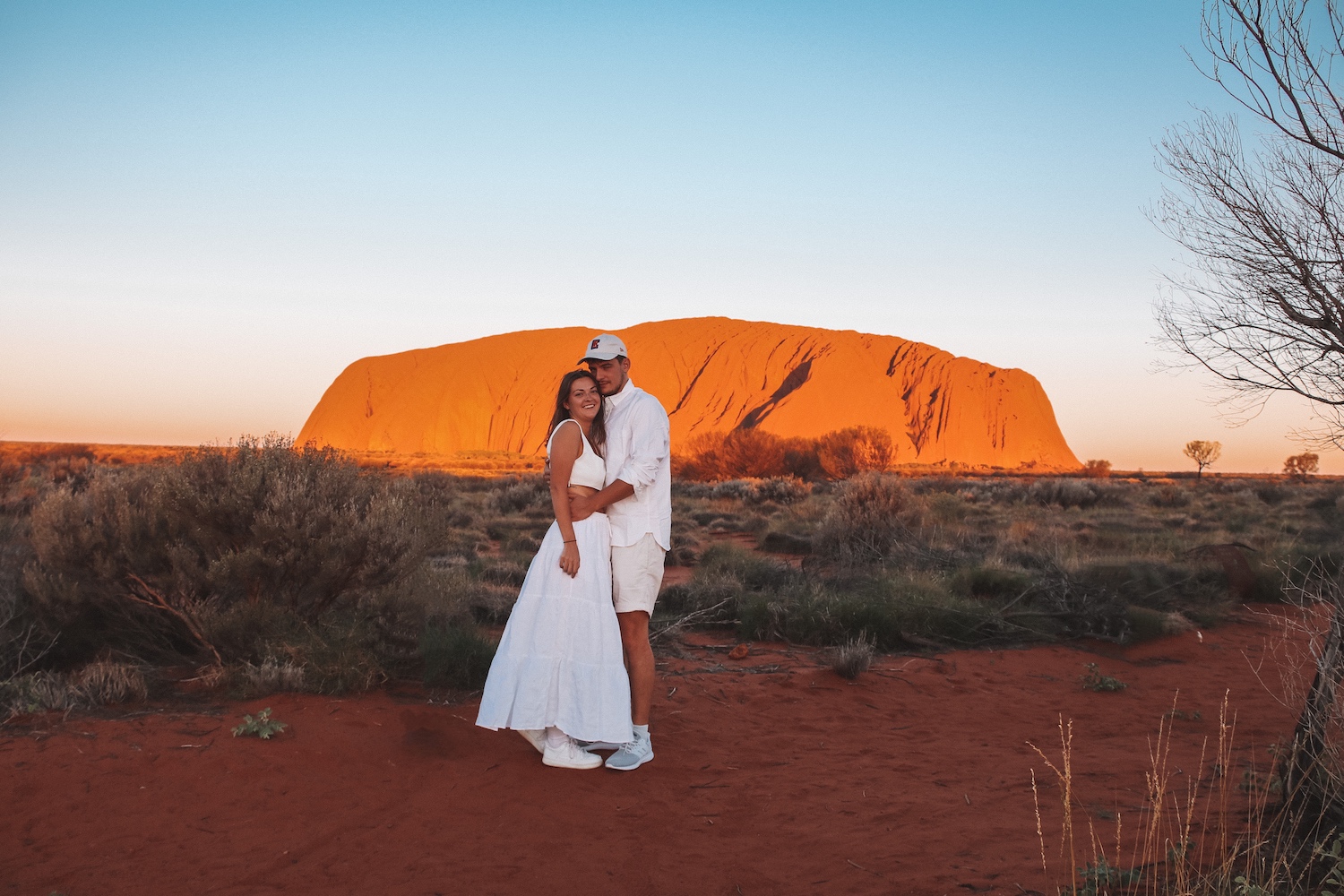 20. Create a shared Spotify playlist ?
While a Spotify playlist doesn't sound that romantic, it really is the modern day mixtape. The romantic gesture that involved recording a cassette tape or burning a CD. Spotify can do this for you these days with their "Blend" Playlists – this is where they combine your music tastes into one playlist. But you can also create your own and then share it with each other, or create one together and add tunes that remind you of each other. You could also create a mix filled with songs that mean something to each of you, like; your first dance, your first date, first kiss – the ideas are endless! 
Are you in an LDR? What's your go-to virtual-date? ✨