Okay let's be real. You didn't join up on a Croatian Island Hopping Tour with NO idea that there'd probably be a lot of drinking involved, or at least happening around you…
Don't worry, there's no judgement from me, I did it, plenty of other people did it, and it was a HELL of a good time. Of course we made time to see the sights – that's essentially the most important part of travelling, as well as meeting people. But when it comes to partying… there's some perfect places for it. Here's my top 10 places to get your drink on across the Dalmatian Coast… 
1. ? Hora Winery, Stari Grad, Hvar
The perfect start to any journey in Croatia, Hora Winery is just a short drive away from Stari Grad port on the island of Hvar. As well as growing a range of organic produce (which you can try – the olive oil is to DIE for), Hora Winery sources a variety of delicate wines made with grapes sourced from the island itself. In between courses you're welcome to wander through the grapevines and meet the few donkeys that live on the grounds. During the right season the neighbouring lavender field boasts a vibrant purple colour – and guests can explore the small lavender pressing museum sat beside the restaurant.
On Busabout's Island Hopper tour, Hora Farm is where the first night is spent. As a group optional (though everyone does it), you can enjoy a 3 course meal and an olive oil tasting paired with included drinks; 2 white wines, a red and a rose. Though dubbed by our guide as a "quiet night", this is the first night that the whole new crew gets together and gets to know each other. The wine is particularly cheap so many opt to order more along with their food – a "not so quiet night"…'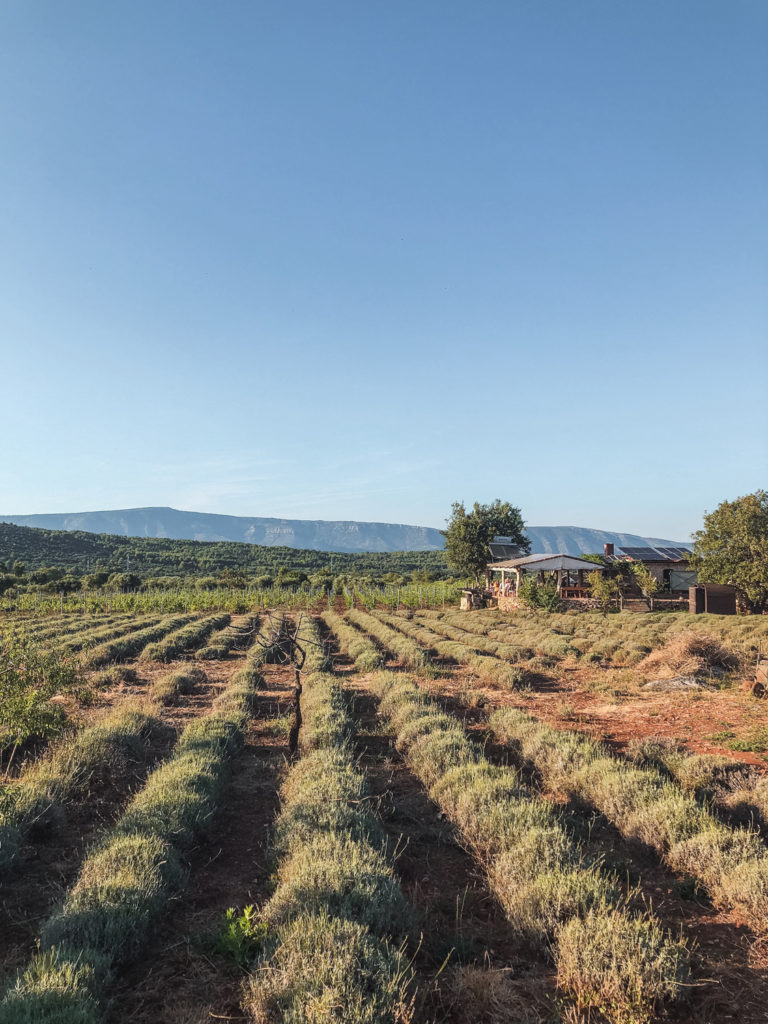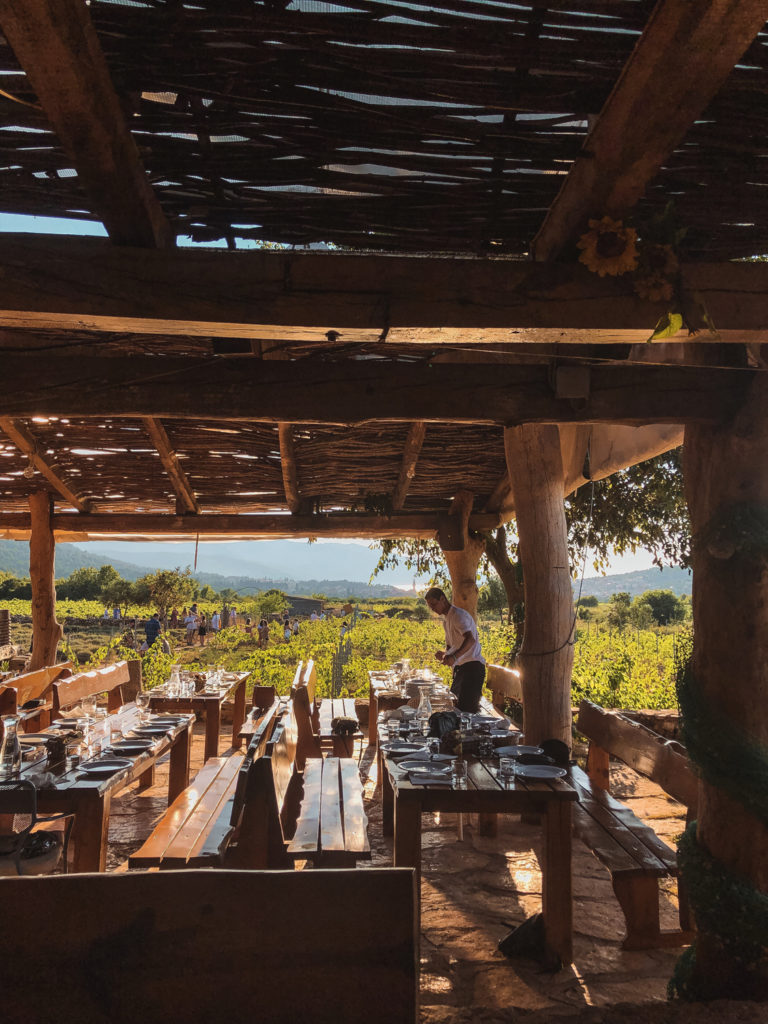 2. ? Rave in a Cave – Deep, Makarska
Not only the picture-perfect location to watch the sunset, Deep Makarska is a club located within a natural cave on the beach. You can party inside the cave or enjoy the fresh air out on the terrace or sunbeds that are laying right beside the waterfront. Deep Makarska is also a famous spot for residential and international DJs so it's worth researching ahead of your visit! 
If you're visiting with Busabout your guide will walk you up to the door for your free-entry! For Busabout and just about every other sailboat docked in Makarska – this is the pirate party night! Everyone visits the local Pirate Shop during the day and gets their gear ready for a night of stripes and eye-patches. Just about everyone in Deep Makarska is dressed up with their Croatian singlets and captains hats so it's one of the best nights of the week to get out and dress up with everyone.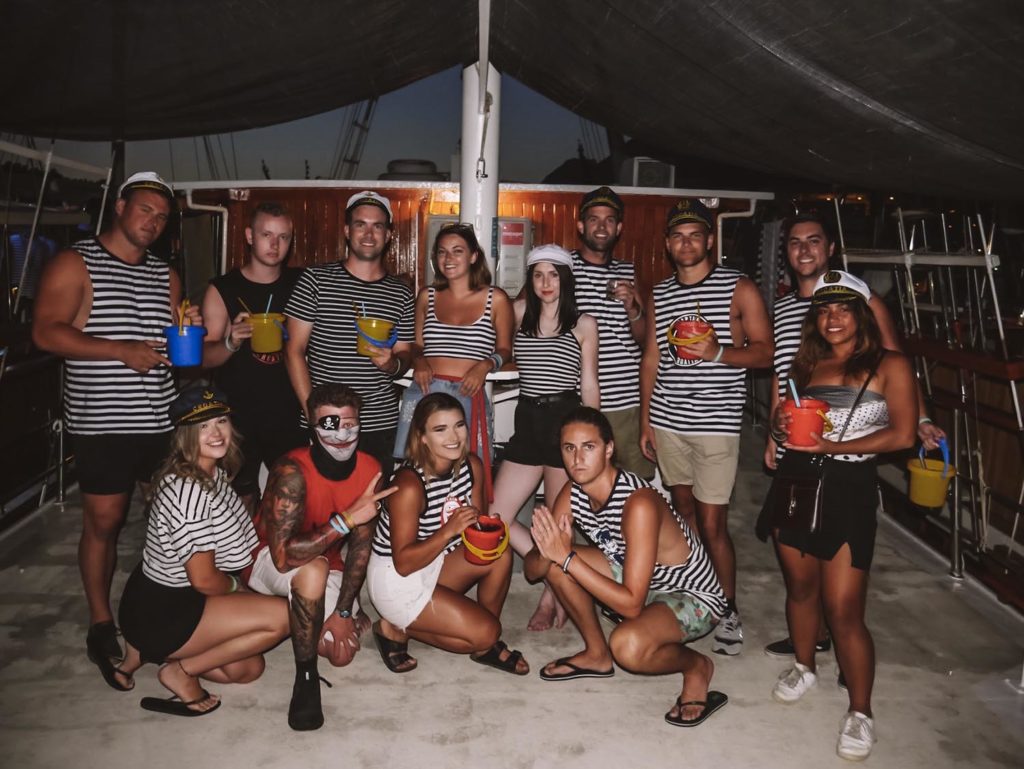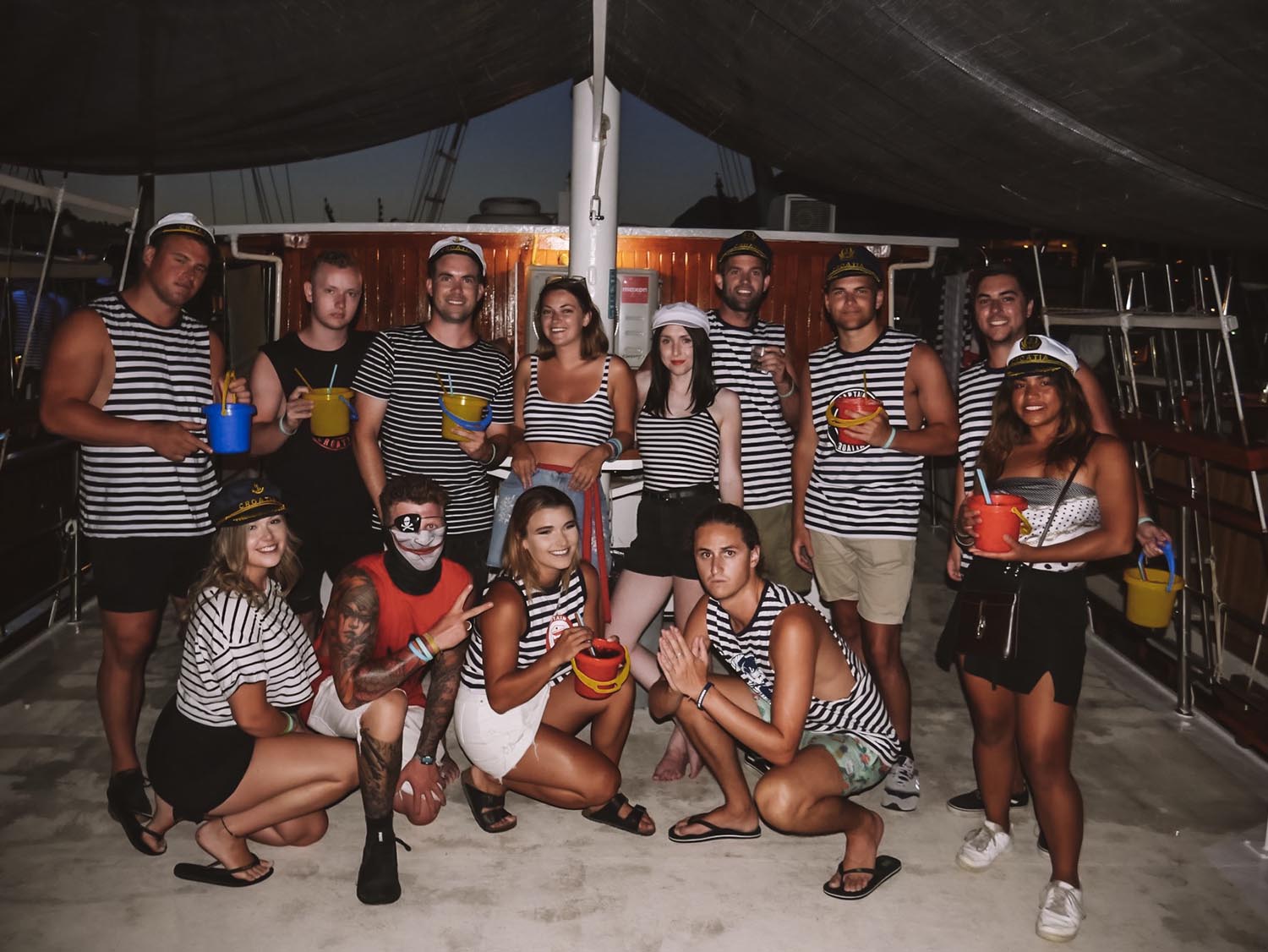 3. ? Club Revelin, Dubrovnik

Club Revelin is one of the most well known clubs in Croatia, and is a popular destination for famous DJs around the world. Luckily for me, during my visit Fat Boy Slim was DJing! Prices can be a bit more than usual, but considering the unique fortress location it's worth the cost.
Note: due to the clubs popularity, it's highly recommended to check your receipts before paying – as well as trying to have exact change (the waiters may accept extra as tips).
When travelling with Busabout, despite whether there is a world-known DJ playing, tour groups are still dedicated entry tickets before the public – even if this does add an extra cost.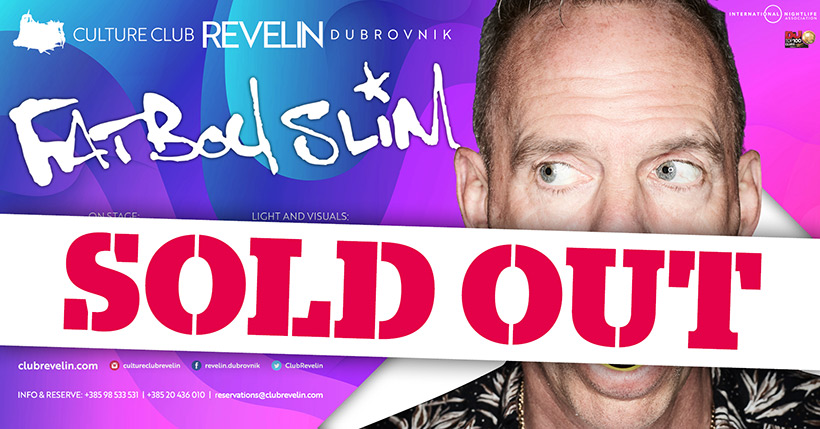 4. ⛵ On the boat!

Now I hope while exploring Croatia you're doing so by island-hopper, cause Happy Hour with your own onboard bartender is one of the best places to have a couple of drinks with your tour mates. Depending on the boat, and the bartender, you may not even want to leave the boat!

While on my Busabout we were gifted with the generous and friendly Dino who was more than happy to indulge us during Happy Hour and not. Cocktails in a bucket? A bell that once rung buys everyone on board a shot? WHY the hell not?!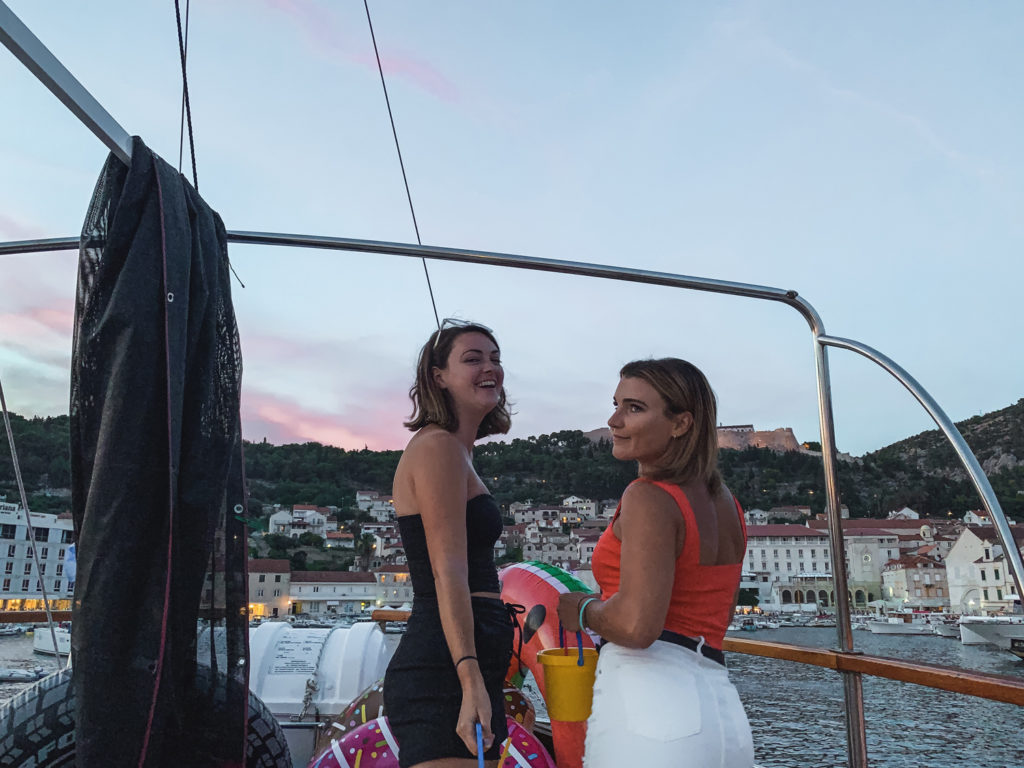 5. ⛑️ Kiva Bar, Hvar

A great example of Croatian nightlife, Kiva Bar is a small club separated into two buildings joined only by an alleyway. The two buildings host one larger room with a dancefloor, and one smaller room dedicated mostly to the bar and the famous Kiva Shots. The Kiva shot (or the Tequila Boom) is a "military tequila shot" that involves the bartender handing the patron a military helmet, swirling up a glass of tequila, slamming the drink on the helmet a few times and then giving the drink to the patron to finish – I mean, why not?!
The alleyway itself becomes a part of the club with tables and chairs available for people to enjoy the fresh air – though it's generally too busy to sit down.
Kiva Bar is the first stop on your guided Busabout barcrawl – one of the best opportunities to get out and party with your new crew.

6. ✉️ InBox, Split

The Croatian beer garden to put Aussies to shame, this club is the ideal hub for travellers to get out and enjoy Split's nightlife without the confines of a four-walled room. Located on Splits harbourfront, once the sun has set the nightlife begins – offering both seated areas and beanbags, and a dancefloor there's something for everybody. Throughout Split there are many popular bar crawls available for tourists that all end at InBox – so on the weekend it's not uncommon to come across a lot of wasted tourists here.
On Busabout's Island Hopper, Split is the first and last stop on your journey – so InBox is the last night out you'll have before saying your goodbyes to your group. By this point the crew is pretty exhausted and likely hungover, so most make the journey out to grab their welcome shot and explore the club. 
7. ? Dos Locos, Korcula

Attracting party-goers throughout Korcula, Dos Locos is about the only place in this quaint Croatian town available for clubbing – but it makes up for it! With friendly bartenders and creative drinks, guests can enjoy the clubs dancefloor and poles dotted throughout the area. For a more relaxing experience, the clubs terrace spills out into the street – perfect for warm Summer nights.
8. ? Carpe Diem, Hvar
Carpe Diem isn't just a bar – it's its own party island! Popular for the likes of Beyonce, Jay Z and Prince Harry, this club is the ultimate destination for those passing through Hvar. With world-class DJs, palm trees and swimming pools, it's the perfect place to escape the real world and indulge in one of the hottest spots along the Dalmatian Coast.
9. ?? Charlie's Bar, Split
You can't really go anywhere in Europe without stumbling across at least ONE Aussie bar – and Charlie's is the one to visit when travelling through Croatia. Similar to Kiva Bar in Hvar, Charlie's spills out onto the alleyway due to the clubs small size – once you've got your drinks everyone spends their time outside in the fresh air… and I can guarantee you, almost everyone is Aussie.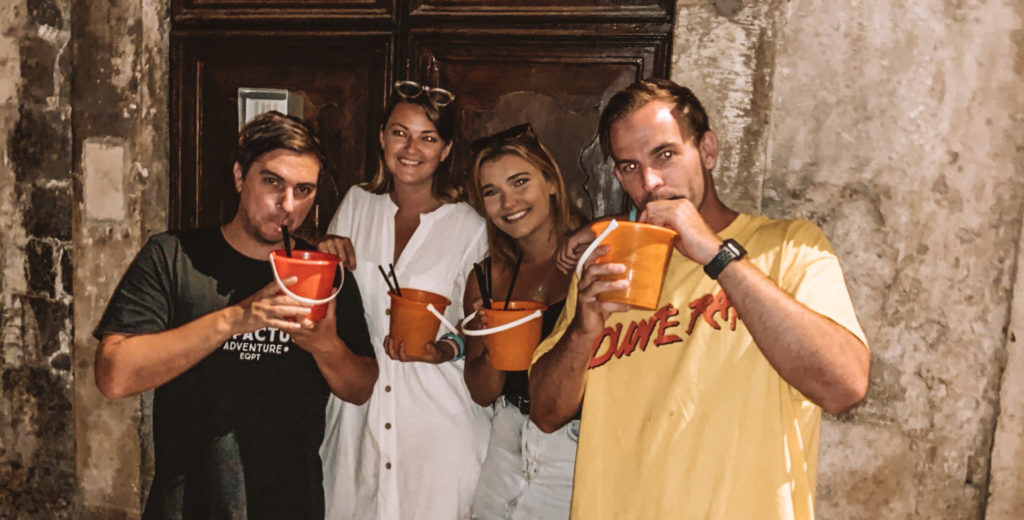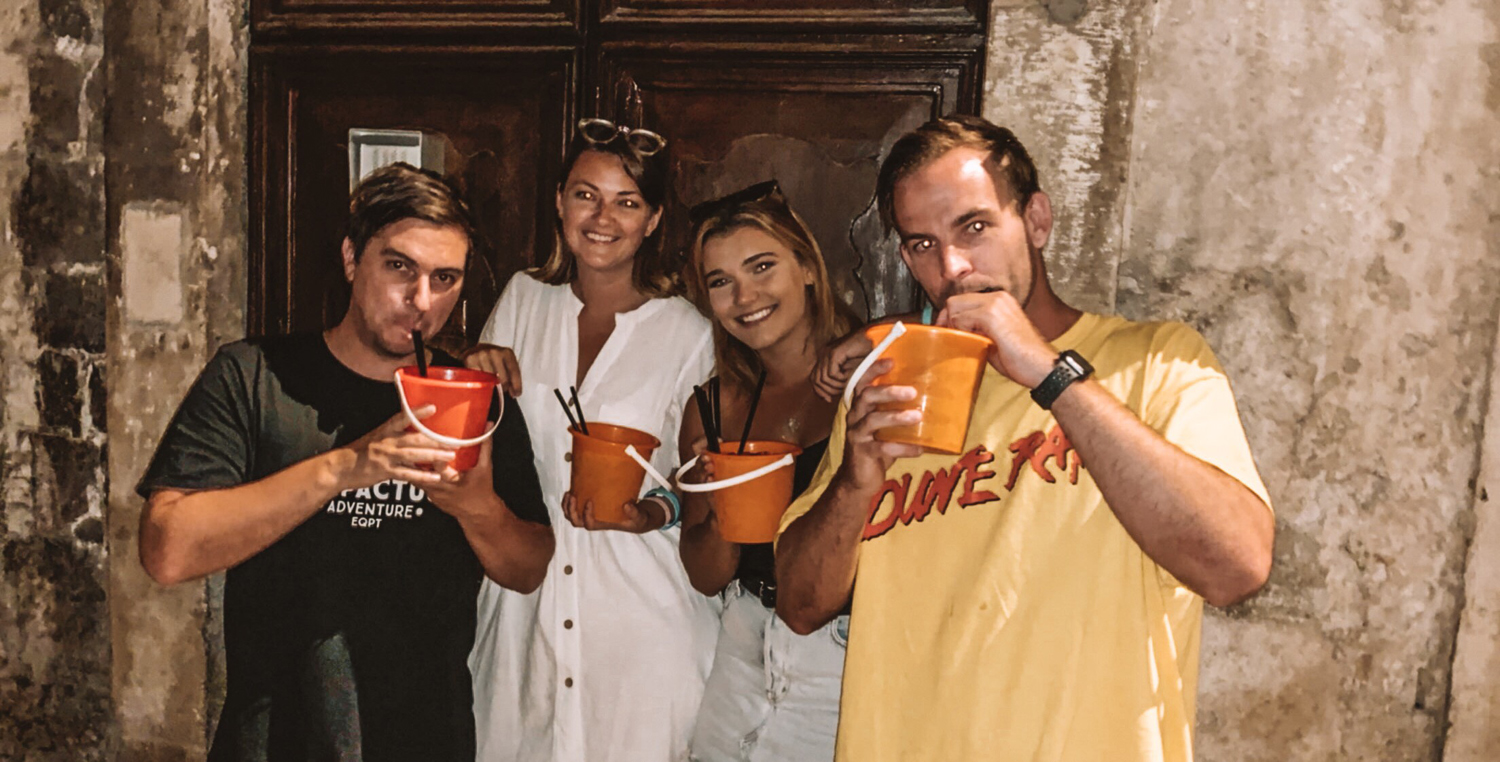 10. ? Buba Bar, Makarska
Located on a beach of the same name, Buba Bar is the Croatian equivalent of Paradise Beach in Mykonos! The bar offers varied seating and sunbeds along the sand so guests can enjoy food and a drink as well as a swim all in the one space. Music blasts throughout the day and night, and is popular for younger locals and tourists as you can also find water sports available along the shoreline. Buba Bar is a great spot for Summer clubbing as it hosts weekly events (like foam parties) and a generous happy hour…
Where would you go out in Croatia?? Of course there's plenty more around – the likes of Pink Champagne, Barbarellas Discotheque, and more… but these were the "few" that I went out and experienced along Busabout's Split > Split!
A big shoutout to Sam our guide for taking us Waynos around all week – much love! I'll likely be back…