Like the country itself, Japanese films are unlike any other, they're essentially their own genre. When travelling to Japan it's an experience in itself to immerse yourself into Japanese films – so here's some of my favourites…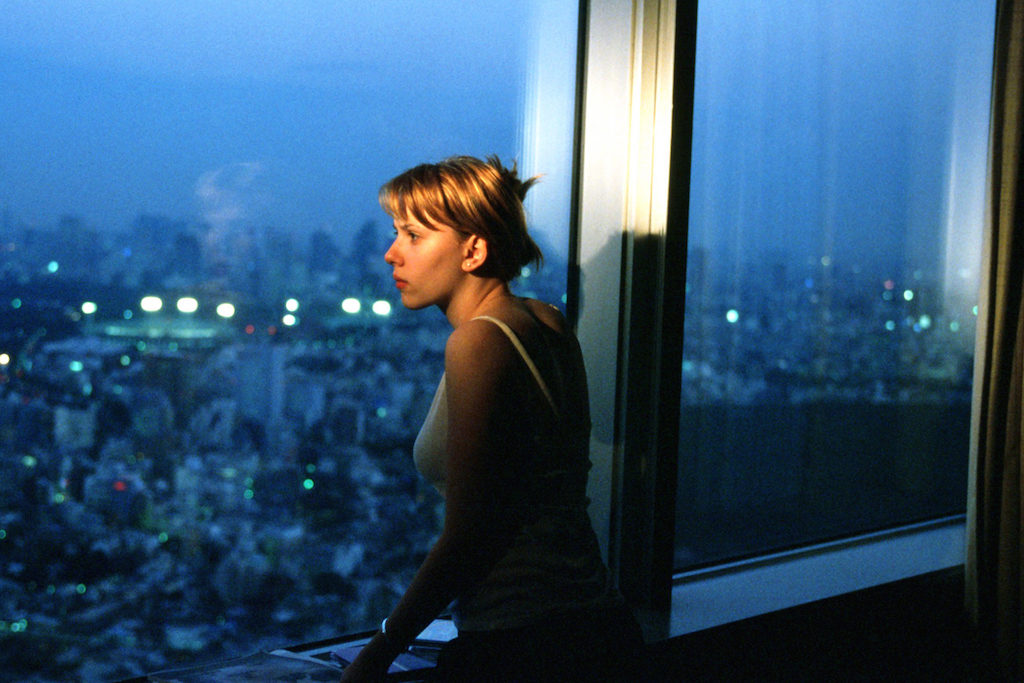 1. Fast and Furious: Tokyo Drift 2006 (rated 8.6/10 on IMDb)
This may be clichéd, but besides from the car stunts and adrenaline filled scenes, this film depicts a man's journey to a world he doesn't know, shows his struggles until he eventually finds a place he is comfortable in. Also note the iconic scene where they drift through the bustling Shibuya crossing

2. Spirited Away 2001 (rated 8.6/10 on IMDb)
The most well-known of the Studio Ghibli films, Spirited Away is about a story where young girl and her parents stumble upon a world ruled by gods, witches and spirits. After her parents are taken from her, she lives amongst these strange creatures while she can figure out how to get home

3. Lost in Translation 2003 (rated 7.8/10 on IMDb)
A film I know from long studies in English class, this Oscar winning screenplay shows the story of a young woman and a faded movie star becoming friends after crossing paths in Tokyo when they were unable to connect to anything or anyone else.

4. Memoirs of a Geisha 2005 (rated 7.3/10 on IMDb)
This film is perfect when travelling to Japan as it features so many traditional elements. This film is about a girl, Nitta Sayuri and her journey from a life in a fishing-village to becoming one of Japan's most celebrated geishas. This film is an adaption of Arthur Golden's historic novel and has won 3 oscars since its release.
"The very word Geisha means artist, and to be a Geisha is to be judged as a moving work of art

5. Godzilla 2014 (rated 6.5/10 on IMDb)
Based off of the famous tale, this depiction of Godzilla has famous faces including Aaron Taylor-Johnson and Bryan Cranston. This film is about the journey to save humanity after a monstrous creature appears.

6. My Neighbour Totoro 1988 (rated 8.3/10 on IMDb)
The face of Studio Ghibli, this story is about two young girls who move to the country to discover amazing adventures and friendly forest spirits living nearby.

7.

 

Princess Mononoke 1997 (rated 8.4/10 on IMDb)
Another of the popular Studio Ghibli films, this is a great film to watch when exploring Japans wilderness. Princess Mononoke is about a boy on a journey to find a cure for a curse when he finds himself in the middle of a war between a mining colony and the forest gods. The character Princess Mononoke is a girl he meets along the way who was raised in the wilderness with wolves.

8. Hachiko 2009 (rated 8.2/10 on IMDb) (Also called; Hachi: A Dog's Tale)
Probably not your first thought, but when visiting Shibuya, visitors often look for this dog – at Shibuya Station a bronze statue stands. Hachiko himself was present when the statue was first unveiled – called Hachikō-guchi", meaning "The Hachikō Entrance/Exit", and is one of Shibuya Station's five exits.
Based on a true story, this film is a drama based on a college professors bond with an abandoned dog that he welcomes into his home.

9. The Last Samurai 2003 (rated 7.7/10 on IMDb)
Samurais are a big part of Japans history. In this film an American military advisor played by Tom Cruise, embraces the Samurai culture after he is captured in battle.

10. Kill Bill 2003 (rated 8.1/10 on IMDb)
One of the top rated movies on IMDb, (#169) Kill Bill is more well-known of those set in Japan. Featuring daring scenes of martial arts, this picture is about a woman who awakes from a 4-year coma to seek vengeance on the team of assassins that put her there – a team she was once a part of
What would you add?