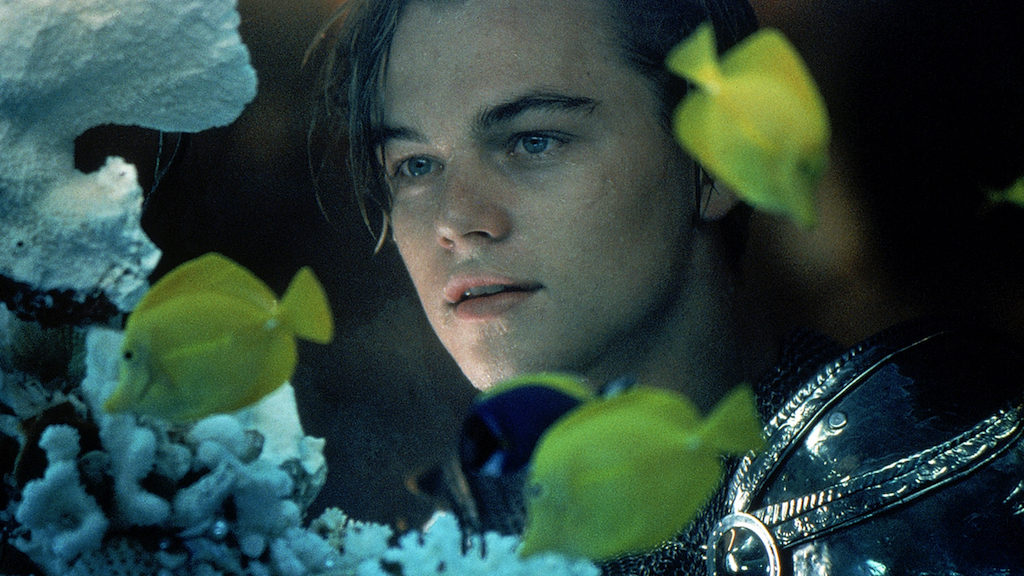 Drowning in some of the worlds most romantic destinations, Italy has a history of spectacular movies, most of which are all about the search for love. Here's the top 10 movies to take to Italy…

1. Romeo + Juliet 1996 (Rated 6.8/10 on IMDb)
Shakespeare's famous play is updated to a modern suburb of Verona with such talents as Leonardo DiCaprio, and Claire Danes. Keeping the plays original dialogue, this film is a perfect watch for any trip to Italy, particularly if you plan on visiting Casa di Giulietta in Verona – a gothic style house and museum with a stone balcony said to have inspired Shakespeare.

2. Only You 1994 (Rated 6.5/10 on IMDb)
Robert Downey Jr. before we knew Iron Man, this film is all destiny. A girl, Faith, believes in soul mates, and when told by Ouija board the name D-A-M-O-N B-R-A-D-L-E-Y, along with some words of a carnival fortune teller, she goes looking for him. 14 years later she's set to be engaged, only to find out that there is a Damon Bradley on his way to Venice, Italy.

3. Gladiator 2000 (Rated 8.5/10 on IMDb)
Set in the winter of 180AD, a Roman general, Maximus is betrayed and his family is murdered by an emperor's corrupt son. He then makes his way to Rome as a gladiator seeking revenge.

4. The Tourist 2010 (Rated 6/10 on IMDb)
Johnny Depp, Angelina Jolie Pitt, and Europe, what more could you need?
During an impromptu trip to Europe, Frank a broken-hearted math teacher finds Elise – who actually stumbled across his path on purpose. He finds himself fleeing various people who think that he is Elise's thieving partner.

5. Jumper 2008 (Rated 6.1/10 on IMDb)
Probably the first notable screen appearance from Hayden Christensen since Star Wars, Jumper is about a teenager who discovers that he can teleport. After years of using his ability to live a full life, he finds himself in the middle of an ancient war between others with his ability, and their hunters, led by Samuel L. Jackson.

6. Under the Tuscan Sun 2003 (Rated 6.7/10 on IMDb)
A broken hearted writer sets off to Tuscany and impulsively buys a villa into order to change her life.

7. To Rome with Love 2012 (Rated 6.3/10 on IMDb)
Directed by Woody Allen, this film follows the lives of some visitors and residents of Rome and all of the adventures, messes, romances and predicaments they find themselves in.

8. Letters to Juliet 2010 (Rated 6.5/10 on IMDb)
An American romance drama film starring Amanda Seyfried, this story follows the life of a girl Sophie, who dreams of becoming a writer. She travels to Verona, Italy with her fiancé, and after visiting Casa di Giulietta (the said inspiration of Shakespeare's house of Capulets) she meets the "Secretaries of Juliet" who have spent their lives replying to the heartbroken messages left to Shakespeare's tragic heroine. Sophie finds an old letter that was lost in Juliet's Wall from 1957, she decides to write back in the hopes that someone answers.

9. Roman Holiday 1953 (Rated 8.1/10 on IMDb)
An old classic tale set in Rome, Audrey Hepburn plays a bored a sheltered princess who escapes her suffocating life and takes off for a night. After the night takes an odd turn she is found by an American newsman, who she soon falls in love with.

10. A Good Woman 2004 (Rated 6.5/10 on IMDb)
"Having scorned every member of the New York upper class, the seductive Mrs. Erlynne (Helen Hunt) travels to Amalfi, Italy, hoping to win over a married aristocrat, Robert Windermere. When news of their flirting becomes a scandal, Windermere's innocent wife, Meg (Scarlett Johansson), plots an elaborate revenge, despite her own attraction to the young Lord Darlington. At Meg's 20th birthday party, all illicit desires come to the surface."
What would you watch while in Italy?