Queenstown, the adventure capital! So you're travelling on the South Island but only have enough time for one day in this beautiful Lake Wakatipu town – how do you fit everything in?
Queenstown in a day will be pretty difficult, but if you're up for a BIG day, I know just the way to spend it! After living in the centre of town for about 6months, you could say I've tried a little bit of everything… so here's my recommendations;
? Ben Lomond Hike for Sunrise
14kms (11kms from Bob's Peak) | 5-6hours (return)
Good level of fitness required
Gradient: steep
One of the best hikes in Queenstown (and my personal favourite) has to be the Ben Lomond Summit trail. The hike is a challenging track through some of New Zealand's incredible vegetation with a steep climb to the top. On a clear day, the views go on forever. On one side you have the Mount Aspiring Range, and on the other you have the Lake Wakatipu basin and Queenstown area. 
There are several starting points to this hike. My experience at Ben Lomond started at about 4-4:30am, winding up the bike trails of the One Mile Track. It was too dark to spot the waterfalls, but dark enough that we could see the multitude of blue glowworms beneath the scrub. We reached the summit just in time for sunrise and it was one of my favourite experiences of my entire time in New Zealand.
You can find more information on this walk here:
Beginners Guide to the Ben Lomond Hike, Queenstown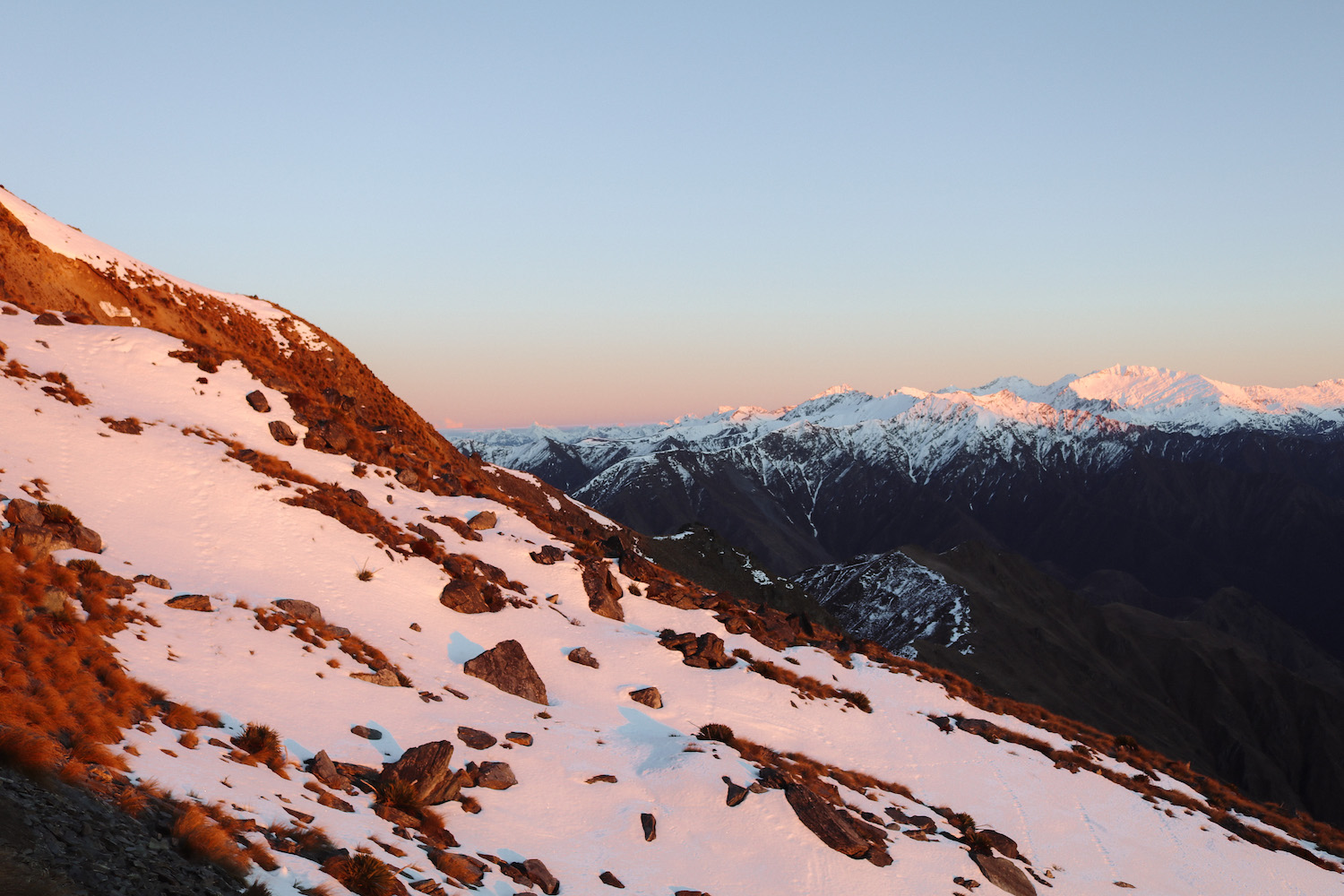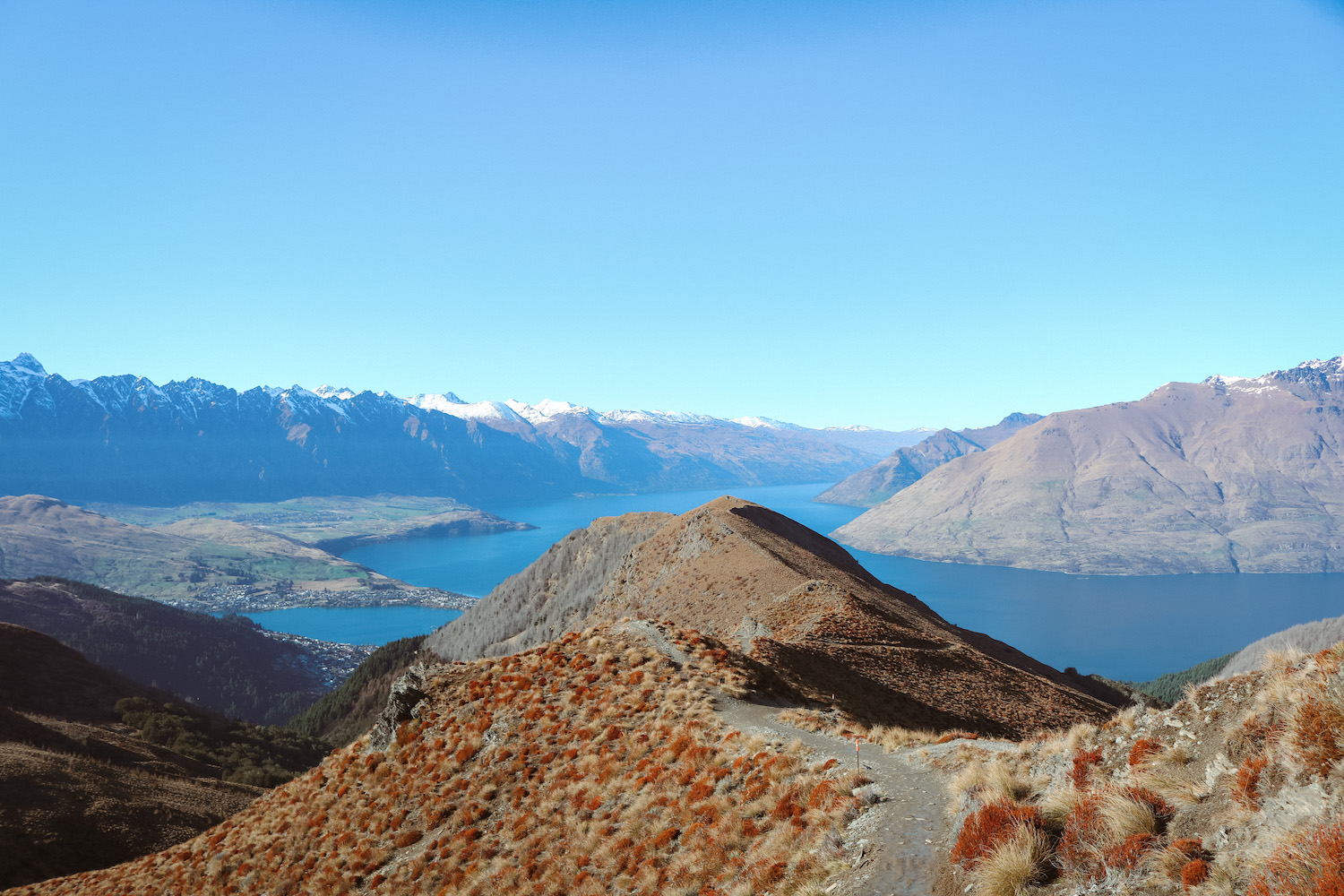 ? Views from the Skyline Gondola
On the way back from Ben Lomond, take the easy way down on the Gondola! While here I'd recommend exploring the observation deck and if you're up for it, jump on the luge.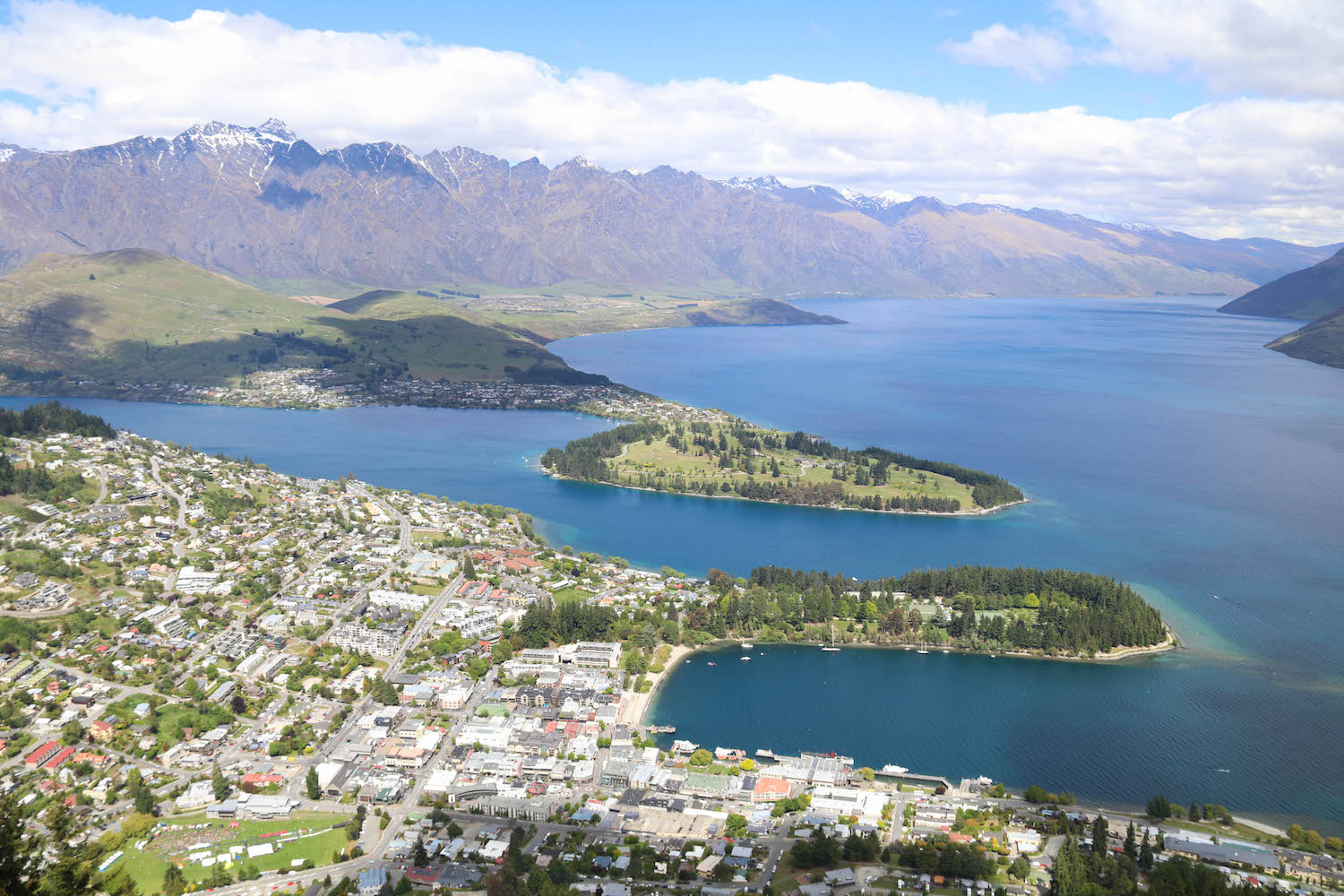 ? Brunch @ Halo Forbidden Bite
Halo became my favourite place for breakfast within a week of living here. Outdoor tables extend into the gardens of the St Peters Parish next door, so it's a really cute place to go for breakfast with a classic Southland stone wall church behind you.
Another option would be Bespoke Kitchen but it's usually pretty busy here – especially on the weekends!
You can find more information on my favourite brekkie spots here:
Where to find the Best Brekky in Queenstown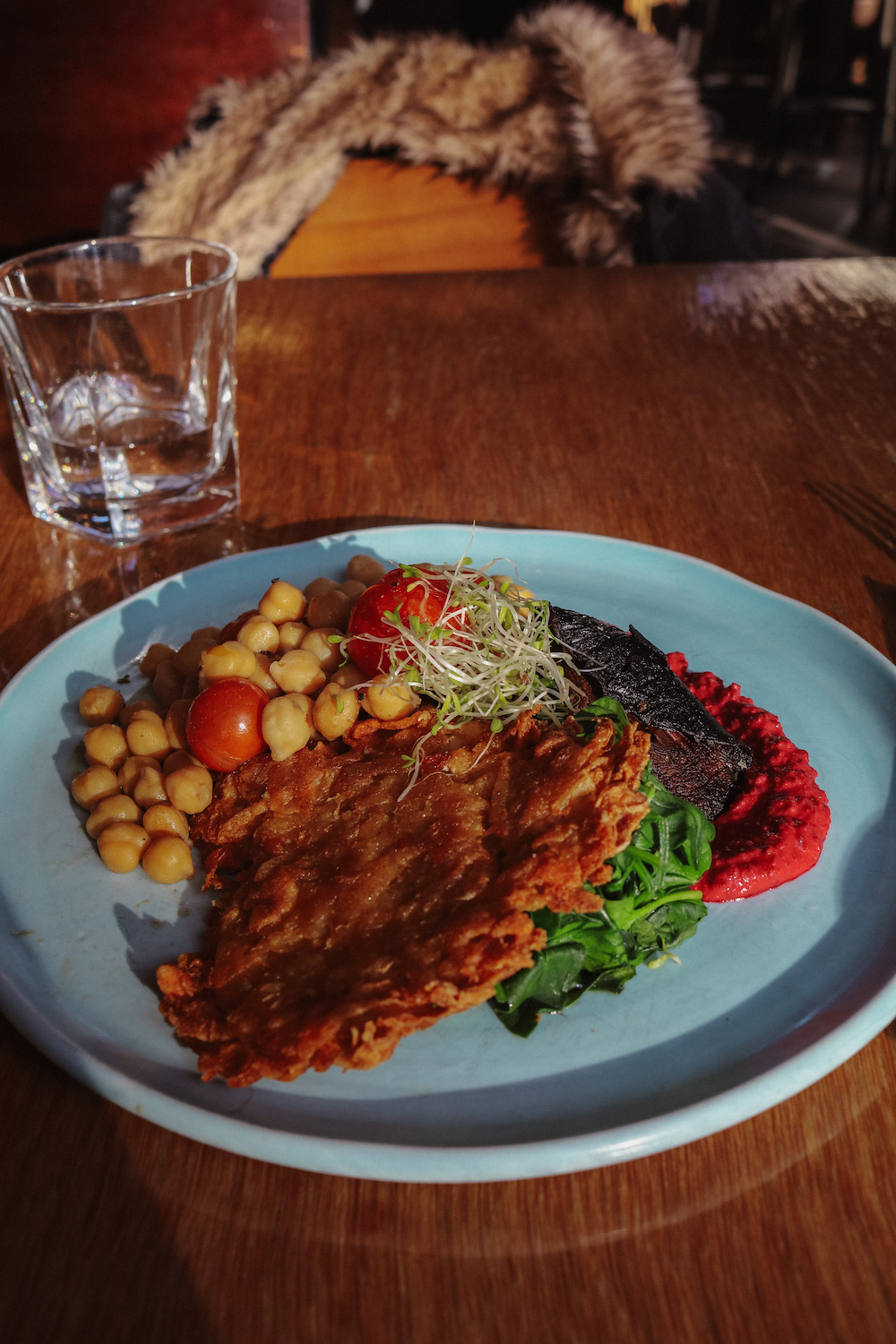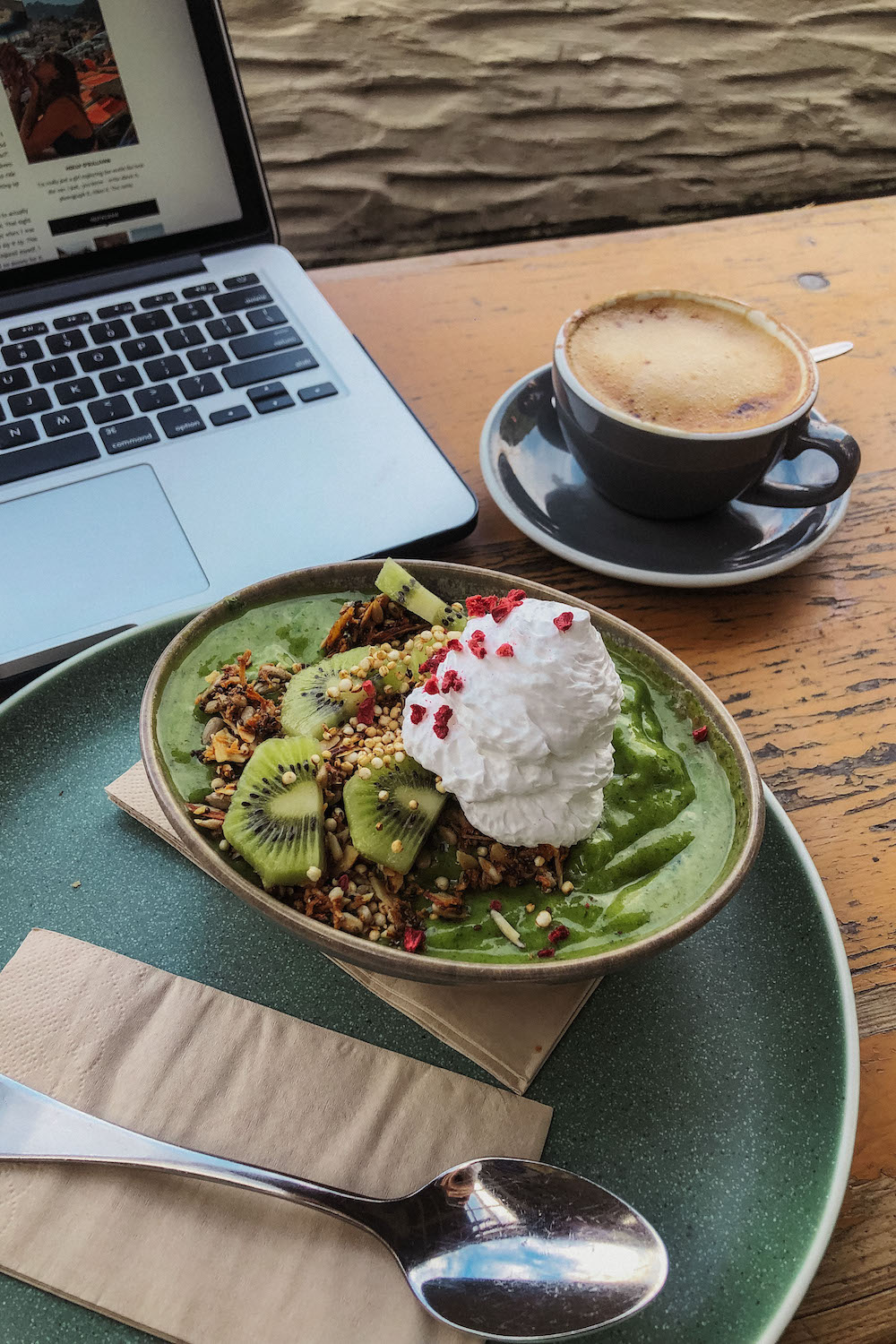 ? Swim at the Waterfront & wander Queenstown Gardens
After a big morning this is the perfect way to wake yourself up and feel a bit more refreshed. Right beside the waterfront sits the Gardens so it's worth it to just have a little stroll around or relax by the waterfront
? Lunch @ Hawker & Roll
Hawker & Roll is an Asian restaurant serving Malaysian-inspired street food. My personal fave is the Chickpea Masala!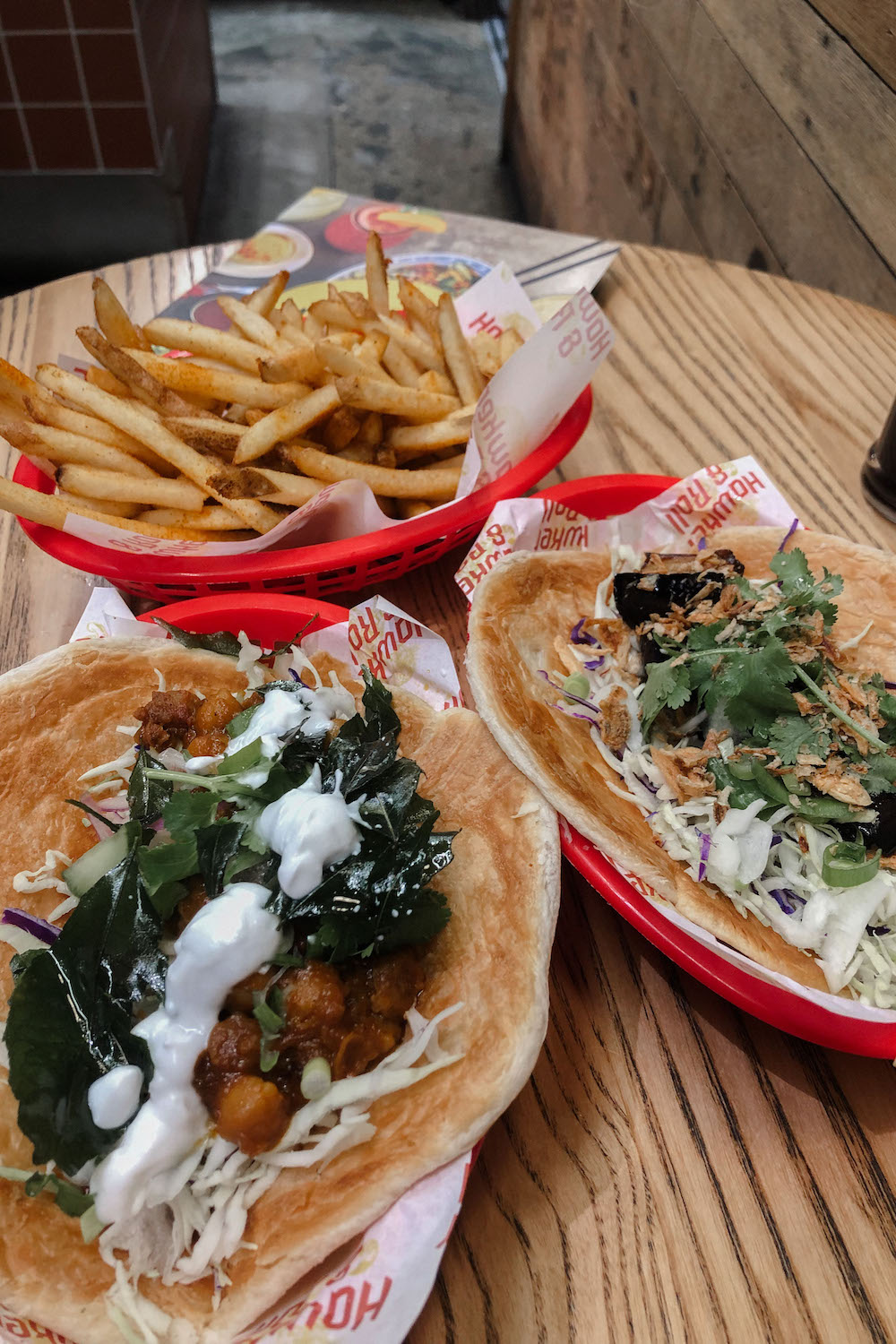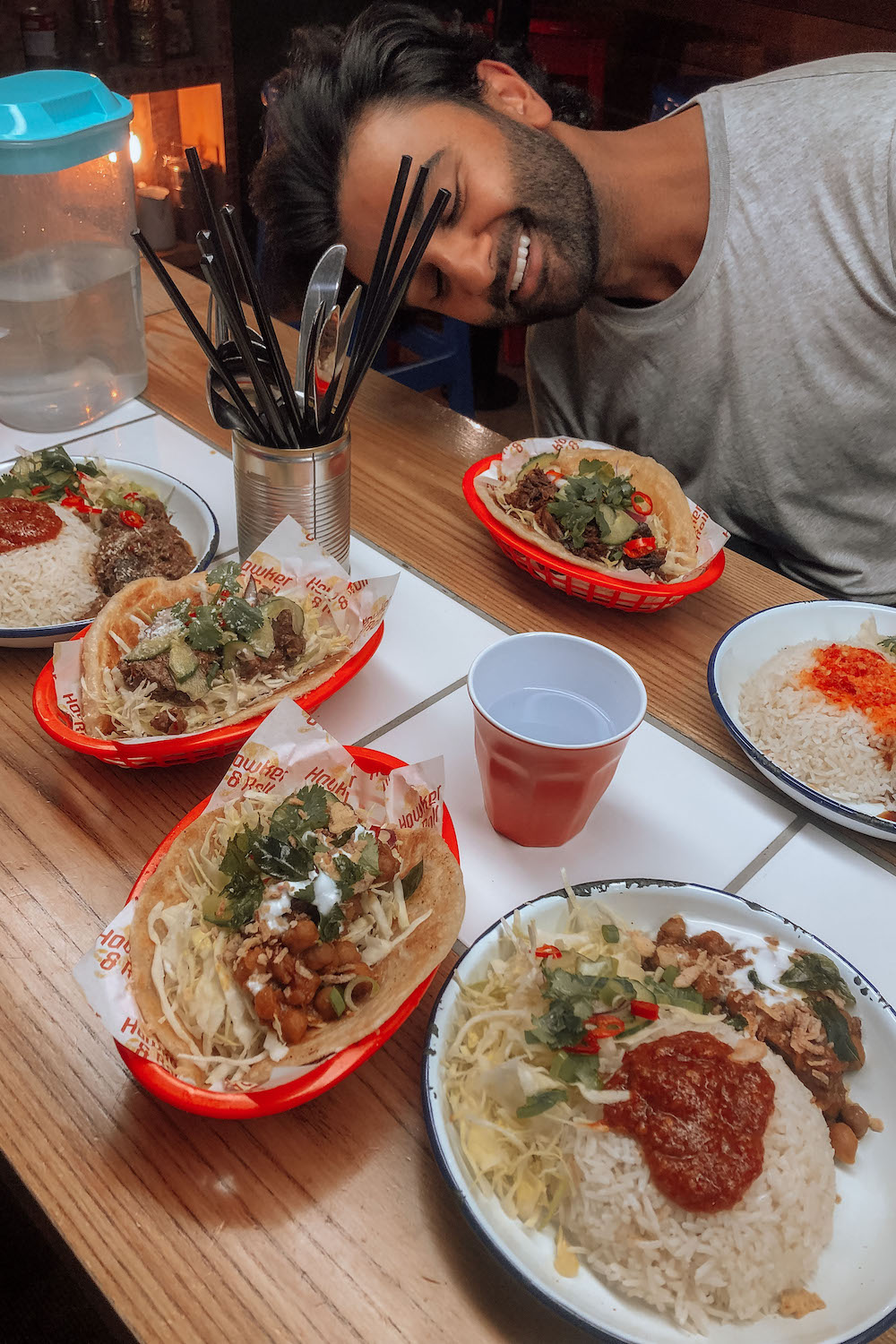 ? TSS Earnslaw Cruise of Lake Wakatipu
An icon of Queenstown, and one of the oldest tourist attractions in town, the TSS Earnslaw is a Steamer Cruise that explores Lake Wakatipu. It can also be done with a buffet meal, or with a stopover at Walter Peak.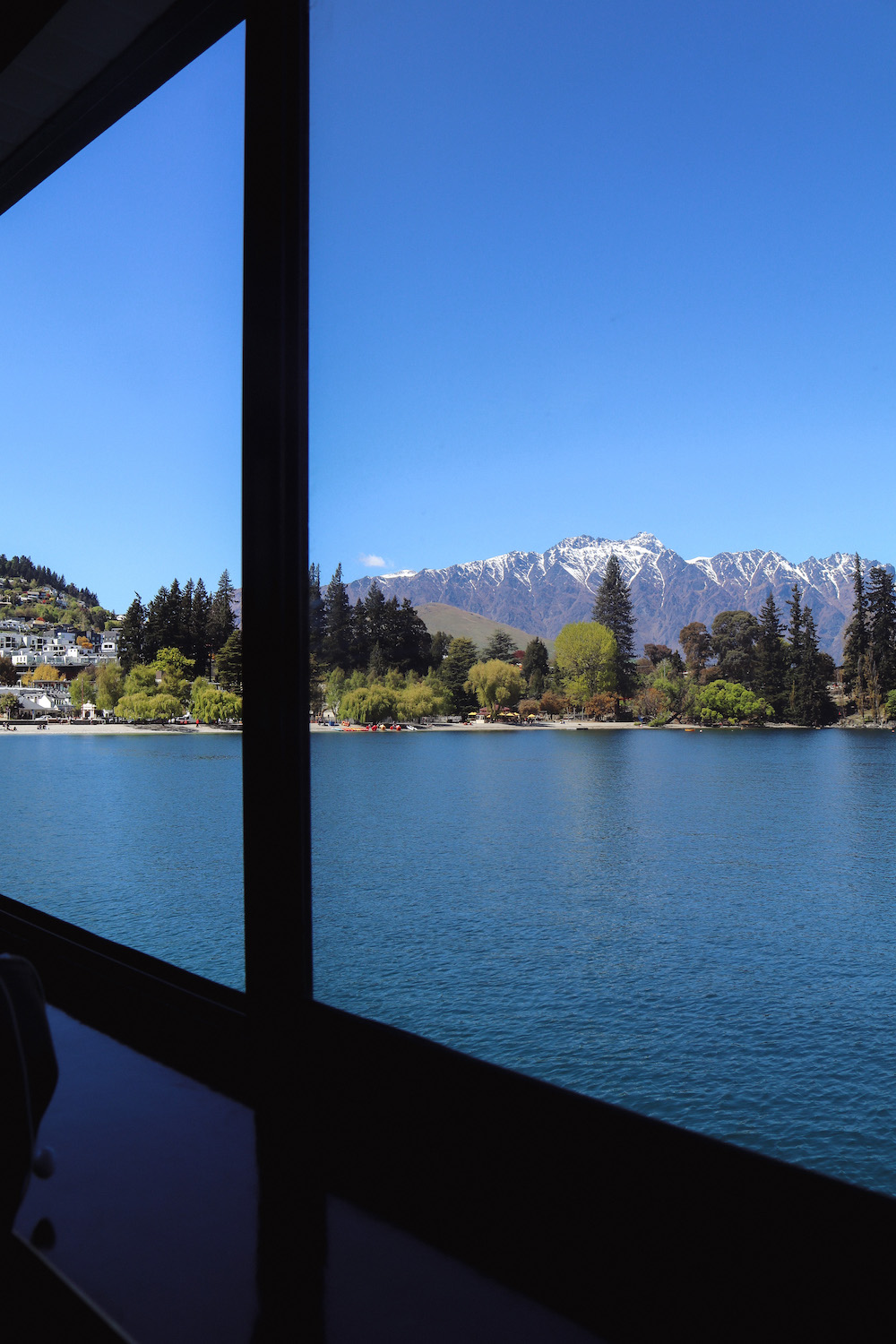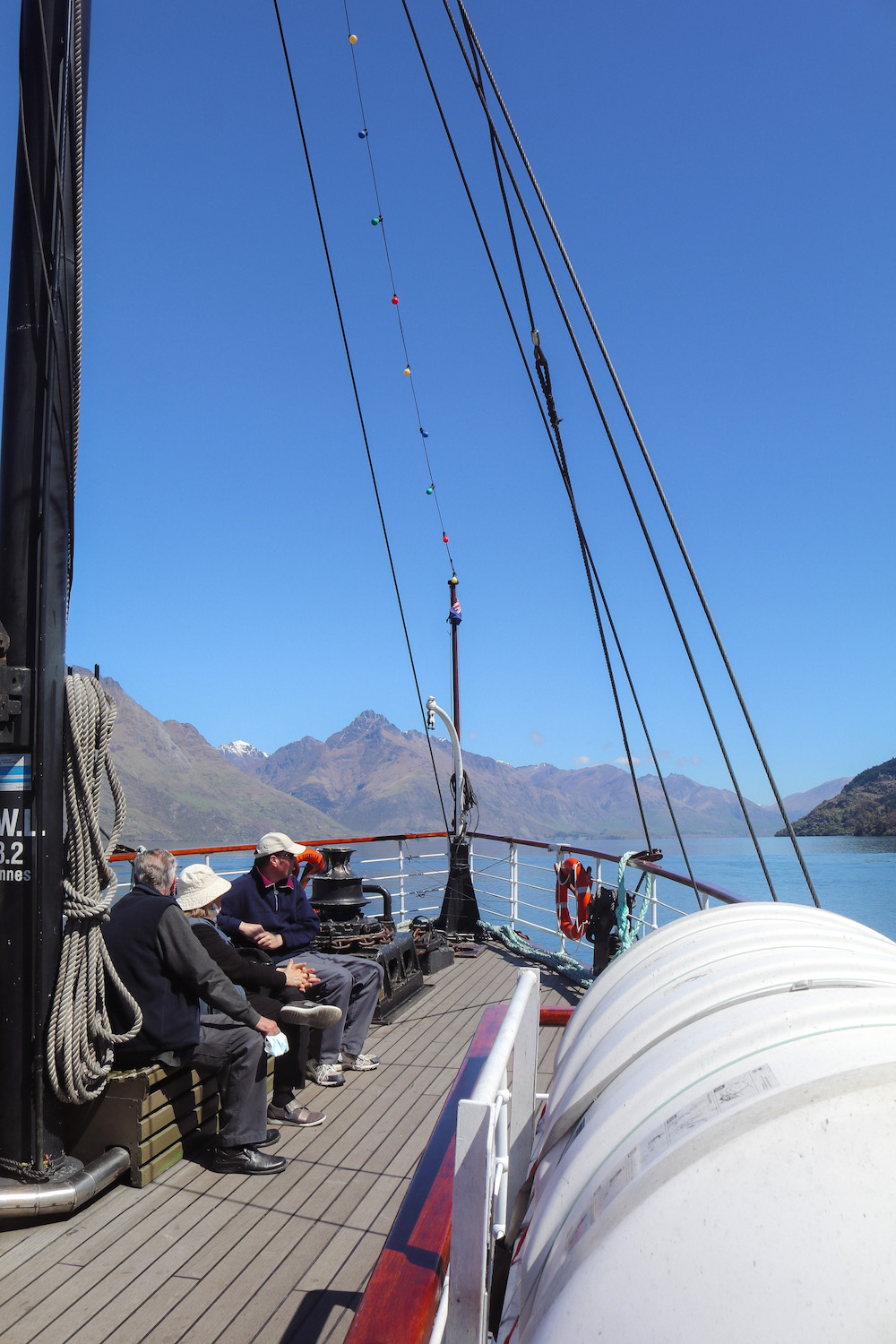 ? Sunset from Saint Omer Park
Along Lake Esplanade there's a long strip of grass popular for picnicking and BBQing. The park sits parallel to the Remarkables so it's the perfect viewing point to watch the sunset.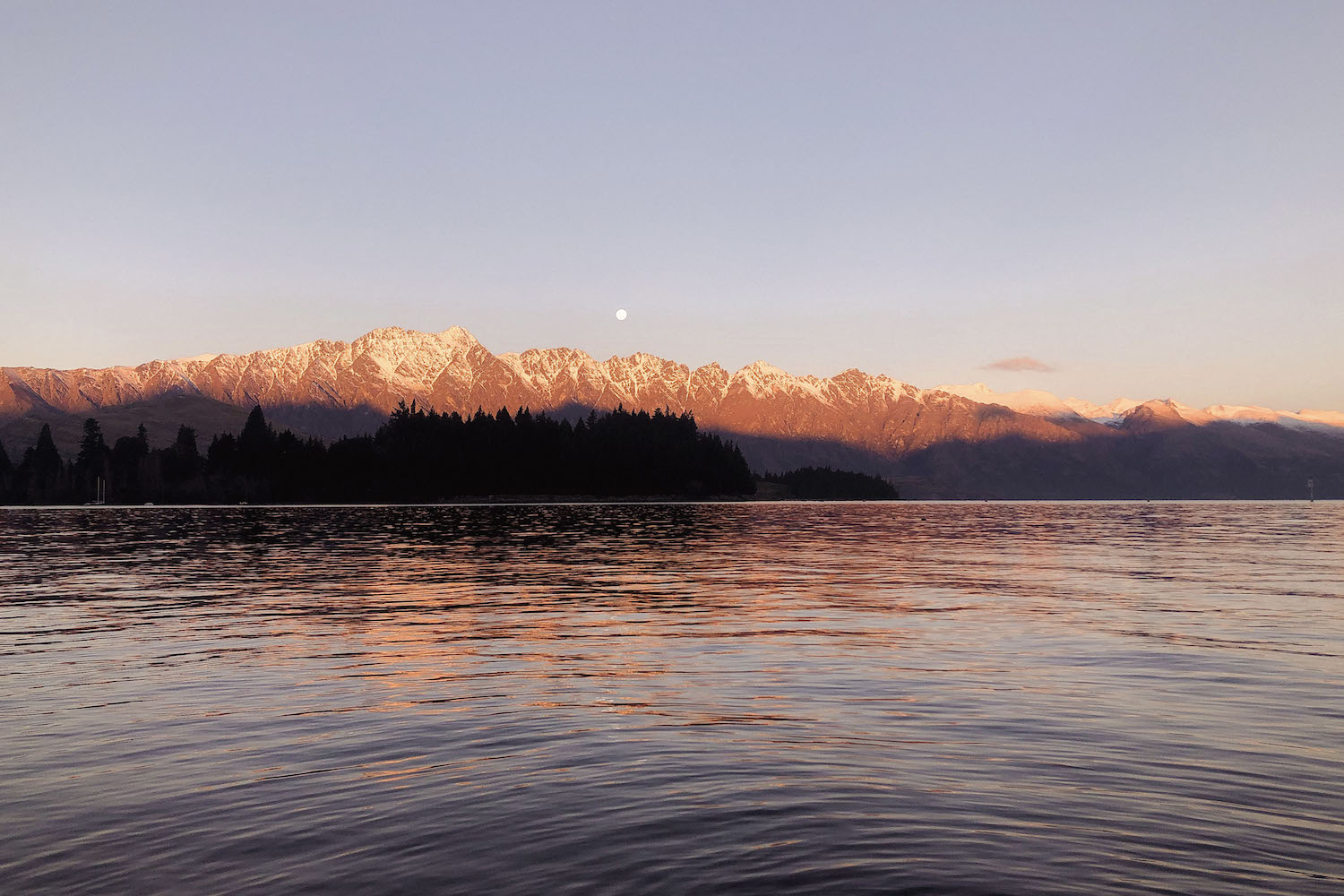 ? Dinner @ Bella Cucina
One of the best dinners I had during my time in Queenstown was at Bella Cucina. Traditional and authentic Italian food, fluffy gnocchi, wood fired pizzas and Aperols – enough said. 
? Drinks @ The Sundeck Rooftop Bar
Now I'm a little biased, because my flatmates work as DJs here, but this is also one of the best rooftop bars in Queenstown. The view looks over Queenstown Beach and offers spectacularly pink skies during a perfect sunset! Alternatively you could also go for a drink along the waterfront for a view of the Remarkables – PIER does a delicious Elderflower Cucumber Margarita – but these spots are a bit more on the expensive side.
And that's the day done! Of course there's sooooo many things to do in Queenstown – but these have to be some of my favourites. Some other ideas could be;
Bungy Jumping
Skiing / Snowboarding
Queenstown Hill hike
You might be interested in;
Best Walks in and Around Queenstown
The Best Movies to Take to New Zealand