Willkommen! in Hahndorf. 
Just a 30minute drive out of Adelaide's city centre (or 15minutes from Glenelg Beach) you'll find the little German Village of Hahndorf. Hahndorf is the oldest surviving German town established in South Australia in 1839 and is filled with German restaurants, bakeries, butchers, and shops. Australia's oldest surviving German settlement was built by Prussian settlers seeking religious freedom. Now, it's an artisan village with streets lined with vibrant elm and plane trees; which by time of the year cover the roads in bright red or green leaves. As well the European-style (Fachwerkhäuser) houses are covered in vines – so it's like stepping into another side of the world.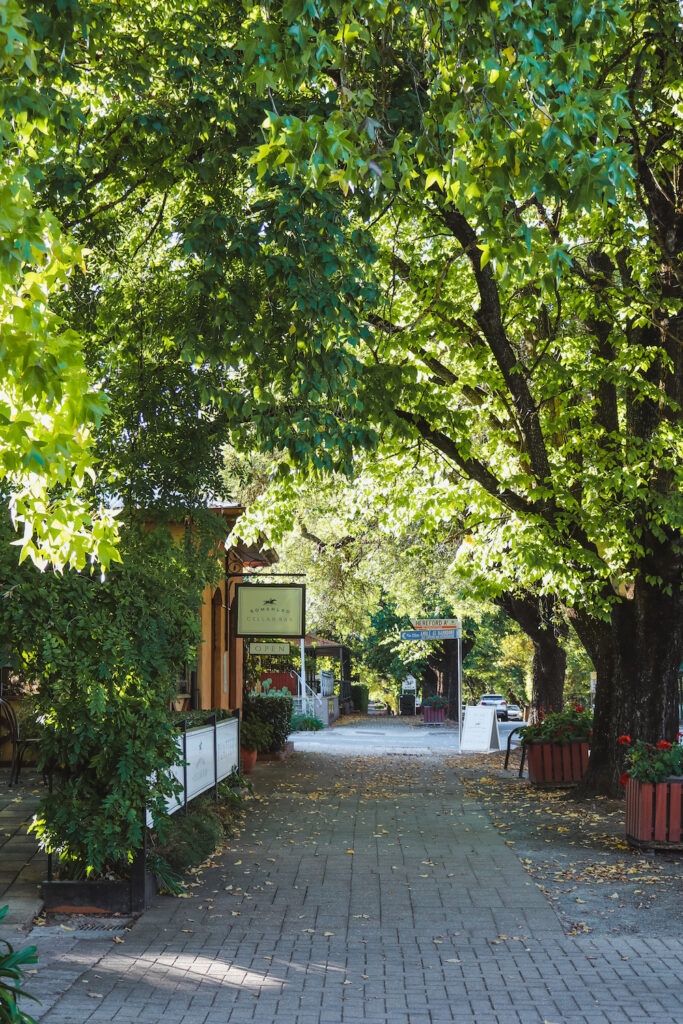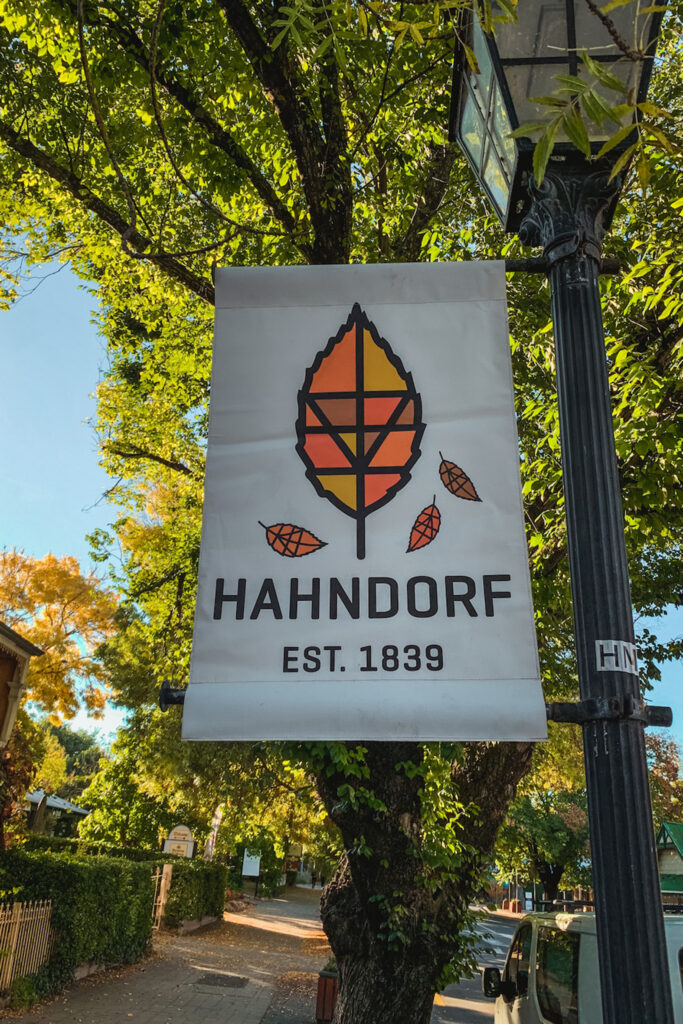 For lunch or dinner you're spoilt for choice. Each of the many pubs serve German classics such as schnitzels, pork knuckle (schweinshaxe), pretzels, spatzle, kassler, you name it! Some places are more expensive than others, but while we were there we treated ourselves at the German Arms – it was $25 for a vegan crumbed eggplant parmi, $30 for a 1kilo knuckle. There are also various boutique winery cellar doors on the main street, and the selection of restaurants and pubs all offer classic alfresco dining on large wooden tables – surrounded by flowers.
And while we're on the topic – the pubs of course had plenty of German beers on tap & stein glasses to pair. Very filling, and very delicious… btw ever heard of a drunken pretzel? – sugar glazed! Me neither.
In the shops you can find lots of German products; teas, chocolates, cuckoo clocks, hand-crafted leather ware, cheeses, or even a large collection of beer steins.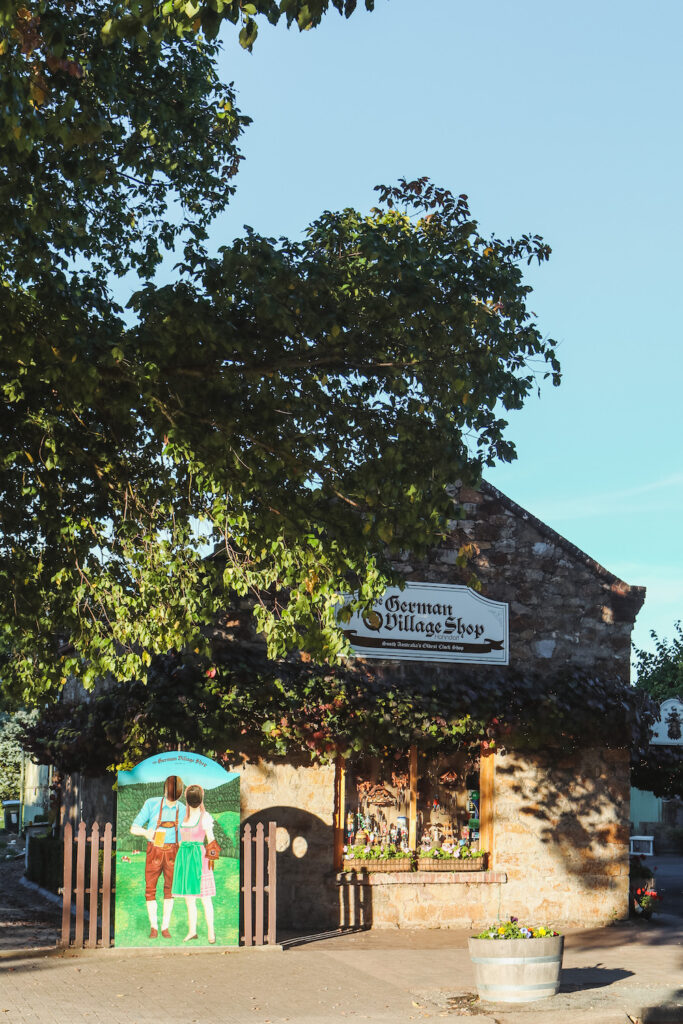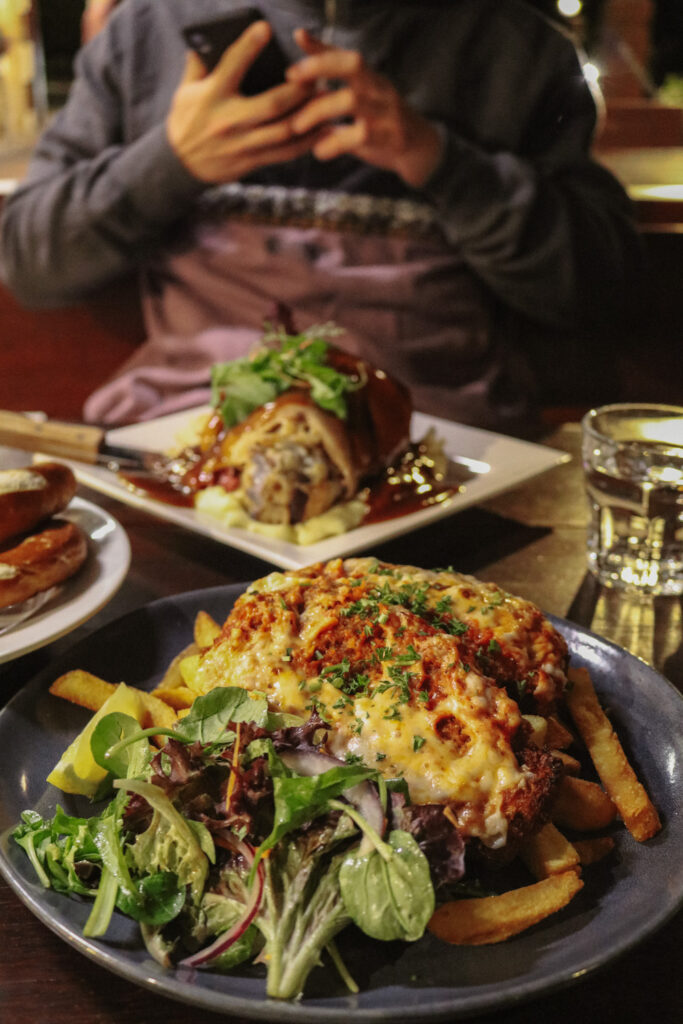 What's nearby?
Hahndorf is a little way out of the city, but there's still plenty of popular destinations nearby. Just 15minutes away you can reach Glenelg Beach or Mount Lofty Summit. Glenelg is a popular beach destination for families, and Mount Lofty Summit is the perfect place for a hike or just somewhere to take in the sunset. At the right time of day the sky lights up in yellow and the viewpoint almost feels like you're walking out into the sky…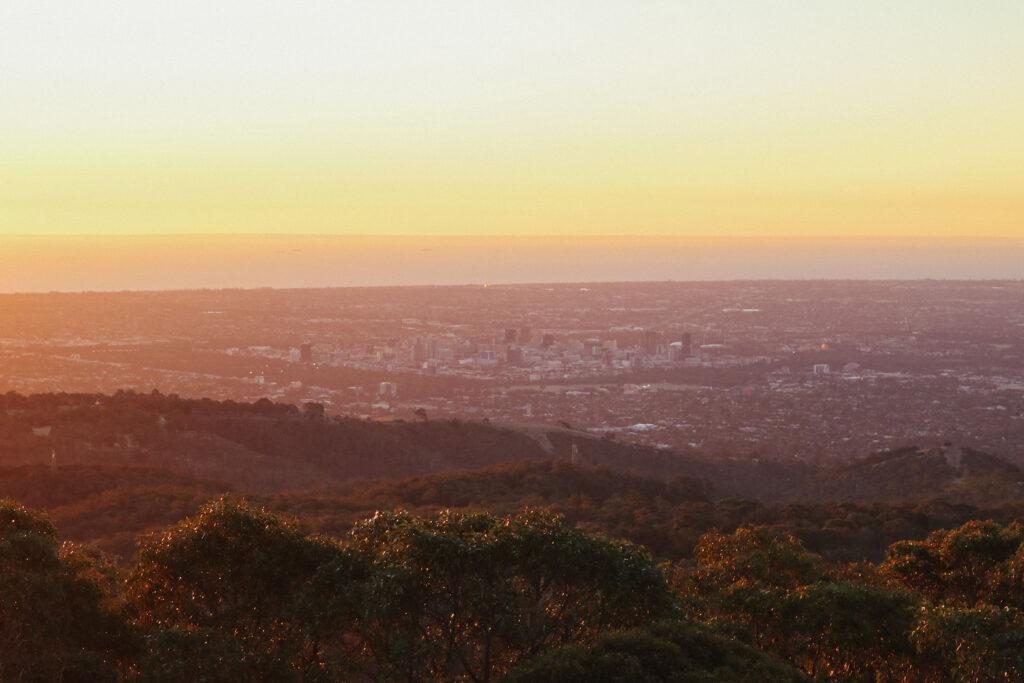 For those feeling those lockdown-blues, exploring Hahndorf is a really great way to feed that travel bug.
It's a little Deutschland escape!