Here's my guide to fitting in some wine time and exploring all in one short weekend away to the Hunter Valley…
Day one
> The weekend begins with a two hour drive into the Hunter Valley (from Sydney)
> After checking into the hotel, its a casual stroll through the Hunter Valley Gardens
I stayed at the Mercure Hunter Valley Gardens which is located almost right next door to the gardens themselves. After checking our bags in we went straight to the gardens.
Upon entry we grabbed a map and decided which gardens we were most looking forward to. The gardens can also be viewed from a little train for about $5 but I opted to walk and stretch my legs after the long drive. Hunter Valley Gardens has over 8 kilometres of walking paths through ten feature gardens including;
Rose garden

Formal garden

Indian mosaic garden

Chinese moongate garden

Sunken garden

Border garden

Storybook garden

Italian grotto

Oriental garden

The lakes walk
The Chinese Garden welcomes you with a Chinese Moongate and has a small walk around with pretty cherry blossoms and bamboo forests full of carvings. The Border Garden brings out the Maze Runner in me (Dylan O'Brien *swoon*) and has a nice elegant walkthrough surrounded by large hedges. If I were an English Royal I'd expect my garden to look a little something like this…

The Storybook Garden is great for the kids, but also lets the adults feel a little childish – The Storybook Garden comprises of statues that depict a collection of nursery rhymes along with stands at each one that you can read the rhyme from – why not go get a pic at the Mad Hatters Tea Party or up on the wall with Humpty Dumpty?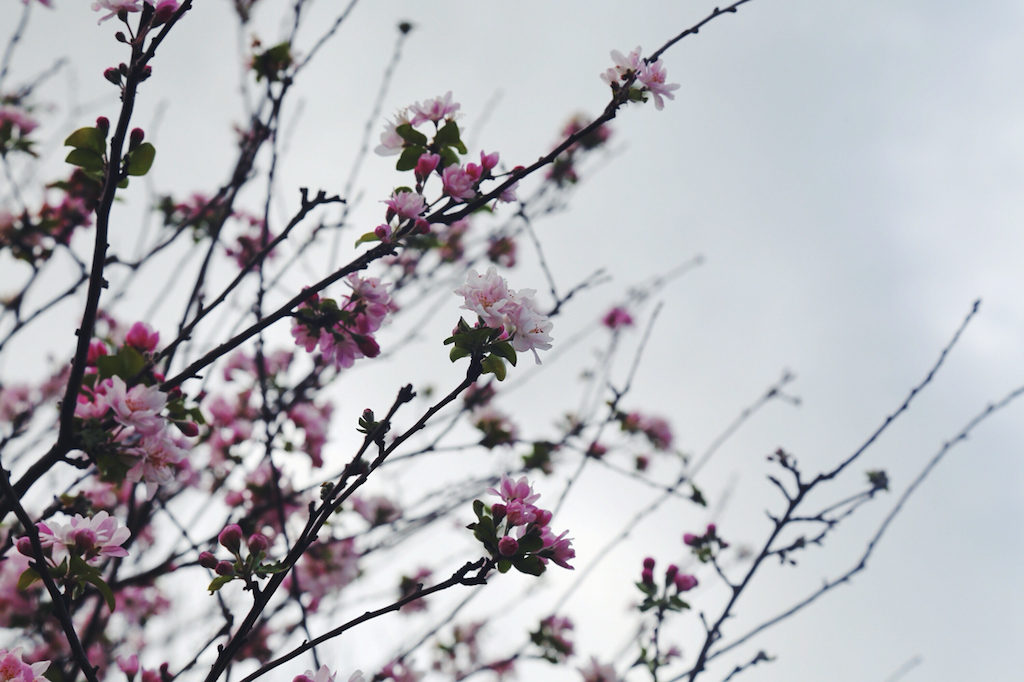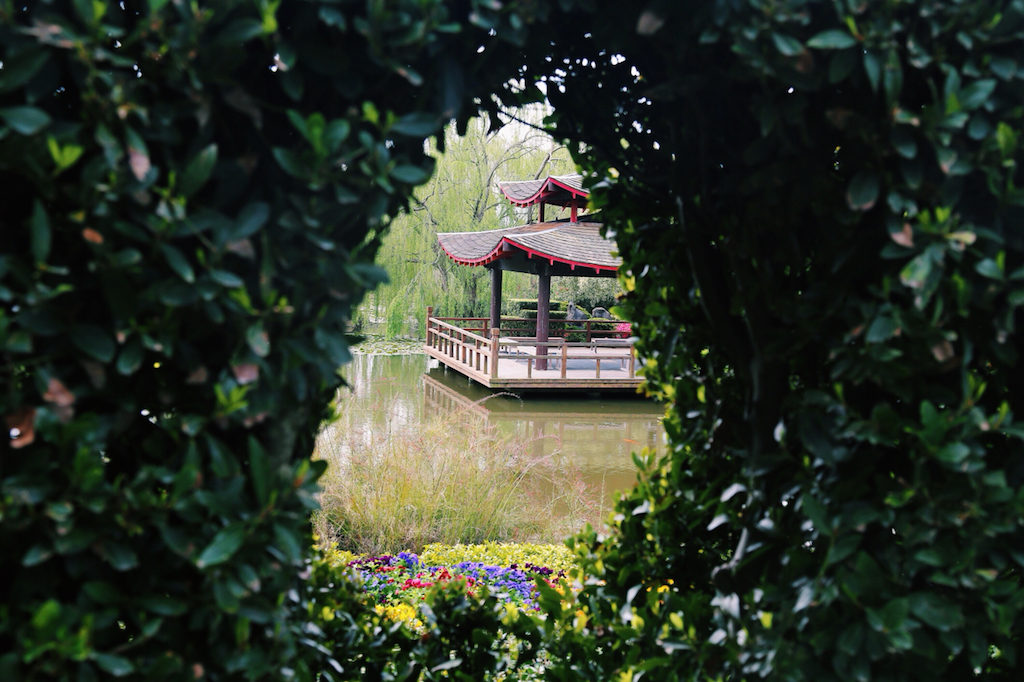 > It's time for pickup with Two Fat Blokes
Two Fat Blokes offer private wine tours for individuals, couples or small groups looking to "taste the best local delights of the Hunter Valley including; wines, beers, cheeses, chocolates, gourmet meals and more". With the comfort of a private van – equipped with an esky for all your purchases – pick-up and drop-offs are incredibly easy.
Our tour included;
Two Fat Blokes kitchen for lunch
Cheese and wine tasting at De Iuliis
Wine tasting at Thomas Allen Wines
Wine tasting at Audrey Wilkinson
At De Iuliis we were able to experience 9 gourmet cheeses (local, Australian & International) paired with delicious red and white wines and even a moscato granita. Tastes included;
Hunter belle briebelle with De Iuliis '14 chardonnay
Hunter belle caramalised onion thyme cheddar with De Iuliis '15 verdelho
De Iuliis's signature tastes include;
Thomas Allen Wines offered panoramic views of the beautiful winery that had vines just beginning to bloom with greenery. Tastes included;
'15 the rule breaker chardonnay sauvignon blanc

Dos anos chardonnay

'14 mango tree chardonnay
Audrey Wilkinson's was the perfect place to end our journey. Though they are unable to serve after 5pm we were still able to watch the sun set over the amazing views of the Hunter Valley. Audrey Wilkinson's sits upon a hill, with its own helicopter pad – and is also home to it's own museum and historic walkthrough. The cellar door is surrounded with history, and offers various tastes.
A favoured wine was the signature Vin de Vie which was mixed with brandy and holds a sweet taste, perfect for deserts. The bottle looks very modern, so be sure to take a look at the old bottle that it used to be in back in 1901. "NV Vin de Vie – musk perfume with floral notes rise from the glass, lifted by complex aromas from 11 year old Brandy spirit used to fortify this wine".
Audrey Wilkinson's signature tastes include;
'12 'The ridge' hunter Valley semillon

'11 'The lake' Hunter Valley shiraz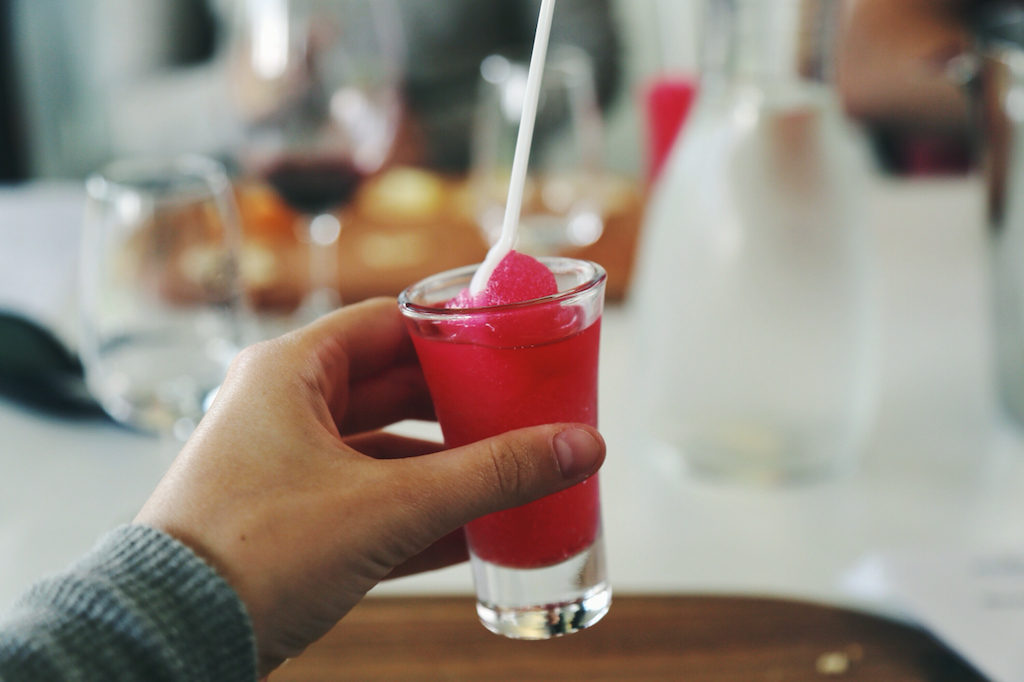 > With a little downtime, we indulge in our dinner at the hotels restaurant

Day two
> It's an early 4am wakeup for hot air ballooning with Balloon Aloft!
It was still dark when we arrived, but luckily the drive was short of 5 minutes to Peterson's House. We could see the wicker baskets awaiting us, and after grabbing some tea and coffee, the separate groups were put into vehicles and we drove out to the launch spot.
To begin we stopped somewhere and watched as they released a balloon (a normal one!) to test the wind direction. From there we got ready to get the big balloon up. There were two baskets, one holding 8 and one 16 – we were in the 8, and our guide/pilot told us that she was the current women's world champion in hot air ballooning – Nicola Scaife – now that made me feel so much safer!
We helped out to get the big balloons up though were also allowed time to take photos – and when the balloon lifted we all loaded ourselves into the basket. I had always expected hot air ballooning to be a bit bumpy like turbulence on a plane, but it was so smooth that I barely noticed us lift off of the ground.
The views were spectacular, and the early morning start provided us with amazing lighting.  Though I thought it had been recording, there is a camera that hangs from the balloon that remotely takes pictures while you are up above the Hunter Valley.
Tips; some people say to bring a beanie as the torch above you gets very hot, but I barely noticed it. The more notable thing was my toes – your feet get incredibly cold. Perhaps chuck on some uggs or super-thick socks?
We watched the kangaroos scatter as we approached to land, and in brace positions there was barely thud when we hit land. We then got to take a walk around inside of the balloon while it was sort of half up and half down, and then we helped to push all of the hot air out before loading back up with the car (which drives out to meet us) and headed back to Peterson House.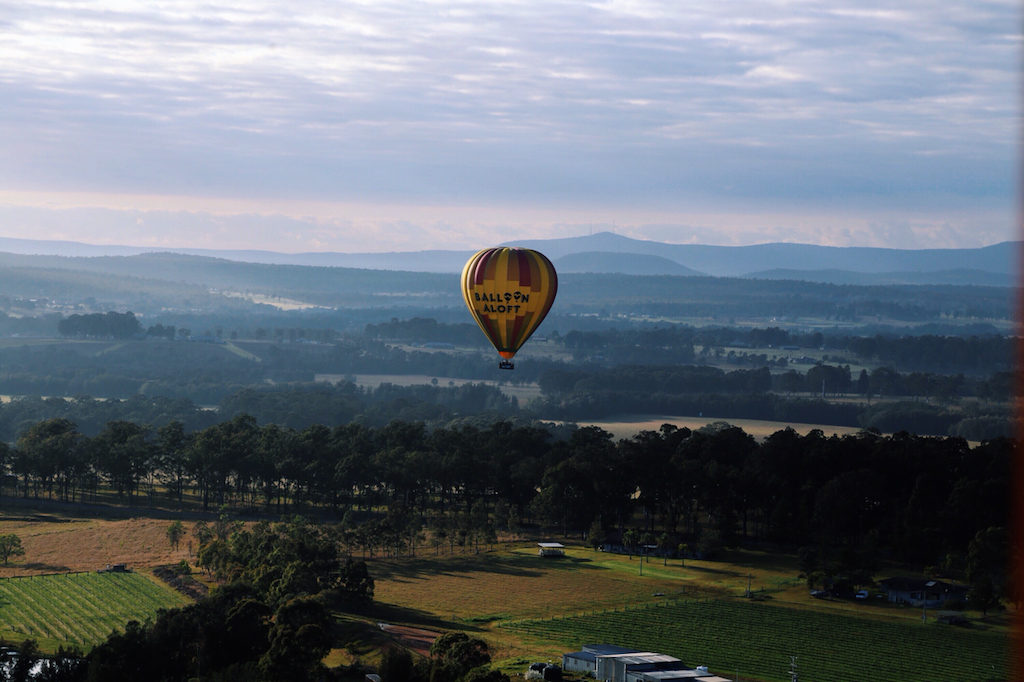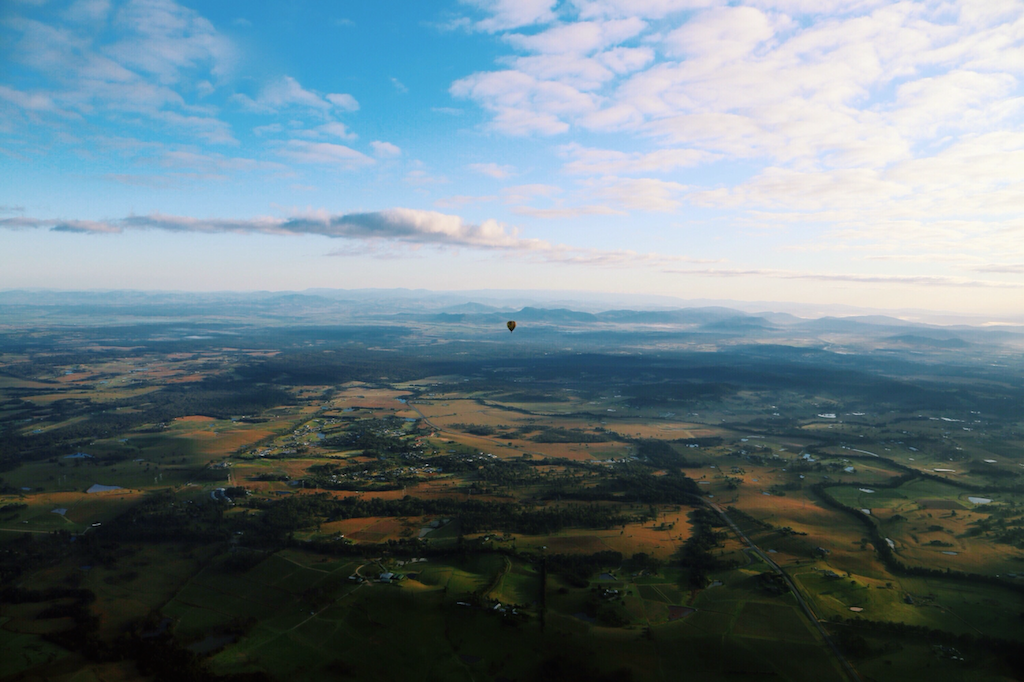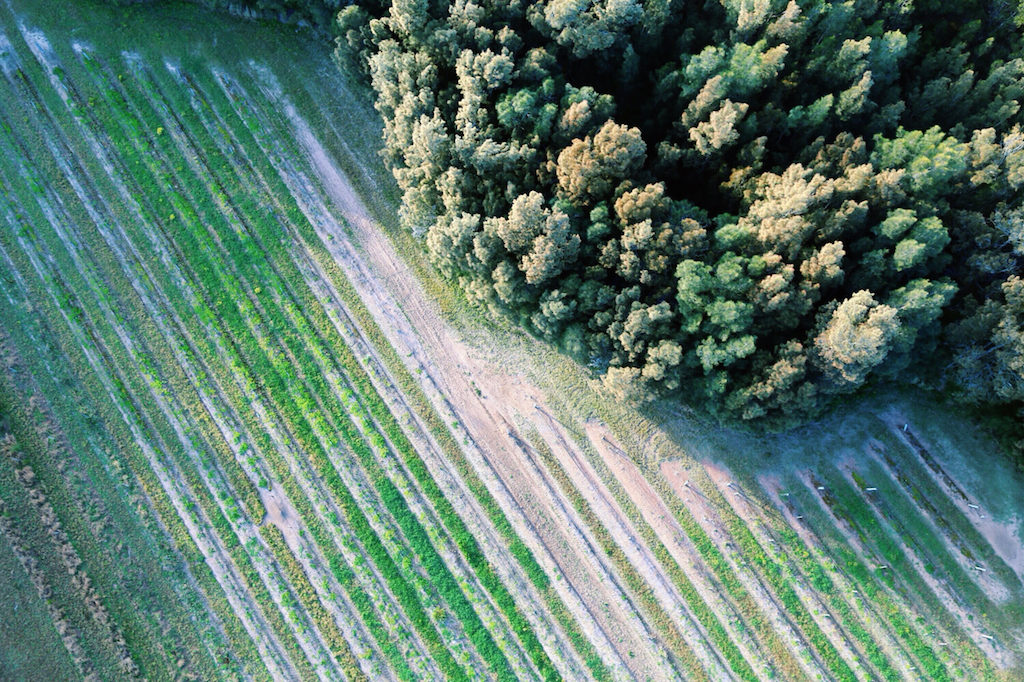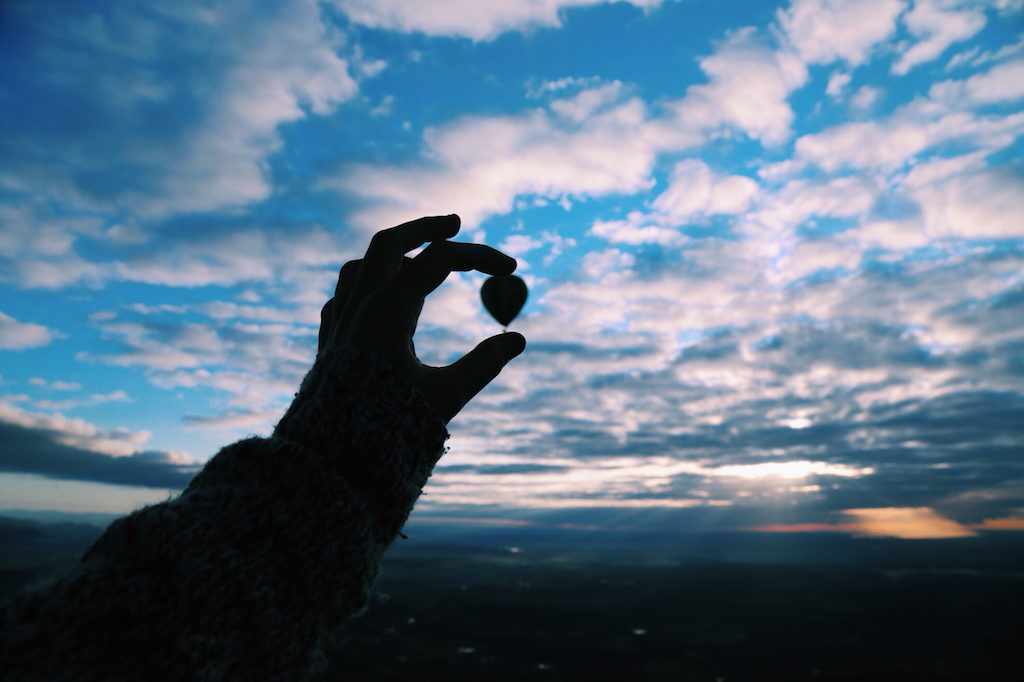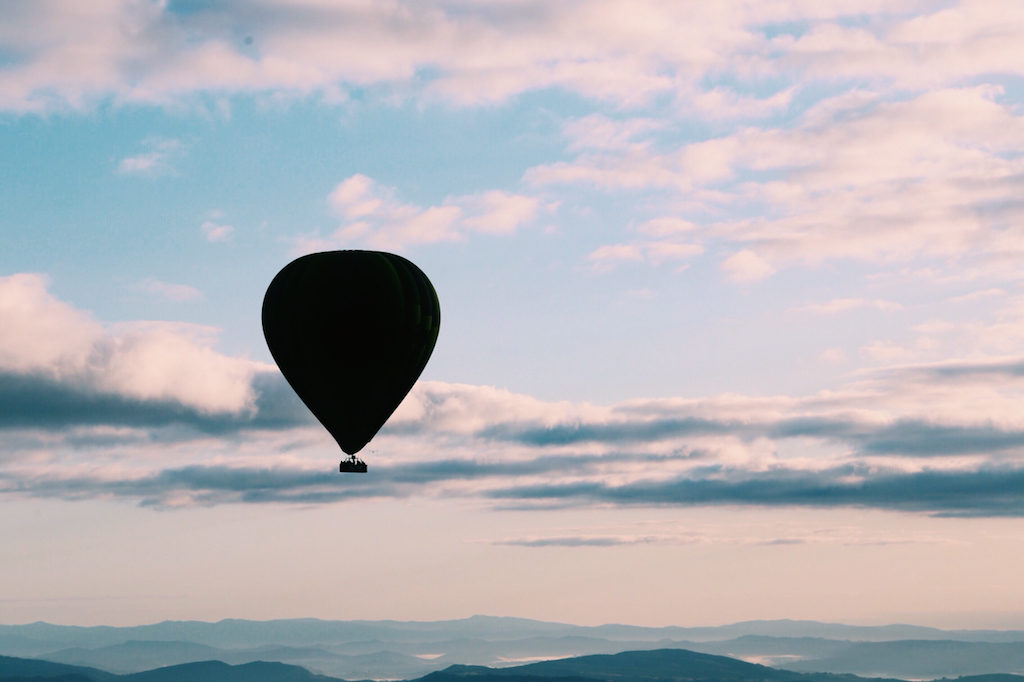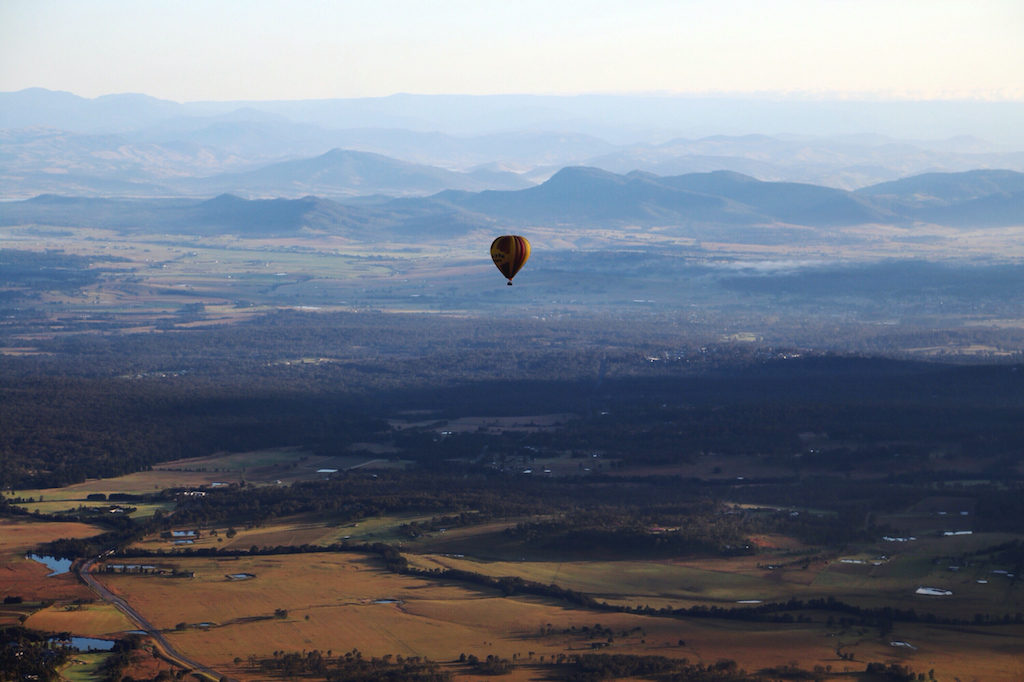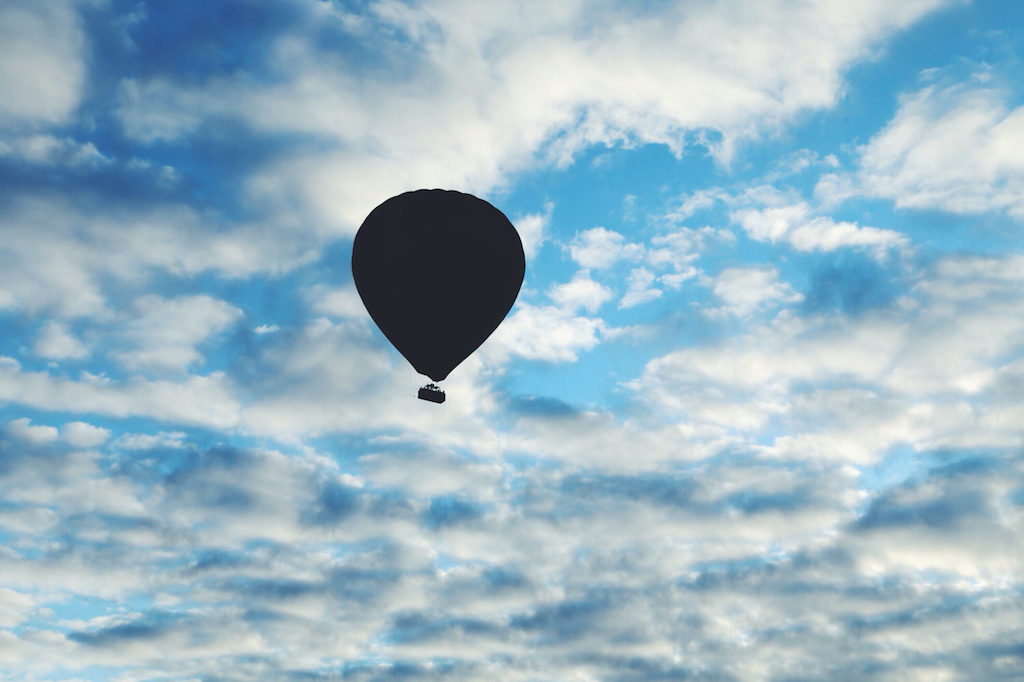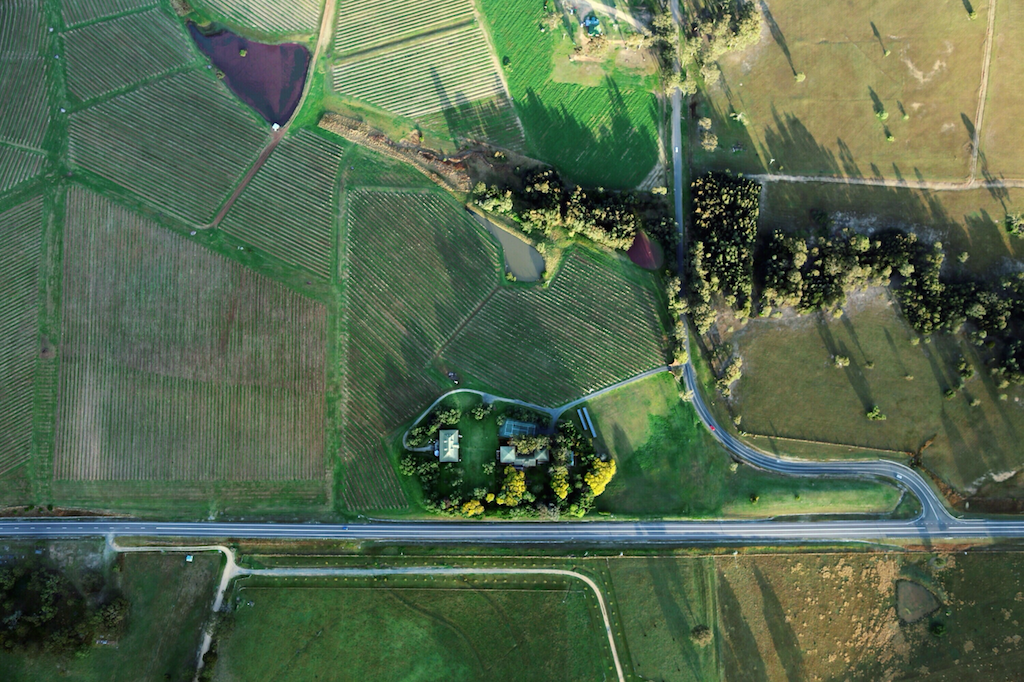 > We're not holding back on this included Champagne breakfast *wink wink*
Upon arrival in the morning we made selections on what breakfast we wanted when we returned, though for some reason I was expecting something nowhere near as good as what we were given. I went for the vegetarian breakfast, which was similar to the main brekkie. Also offered was cinnamon pancakes and a fresh fruit and muesli type dish.
My vegetarian dish included mushrooms that had a faint purple hue, and from the taste I was given the impression that they must've been cooked with a red wine. As well as this was some crispy asparagus, two poached eggs with a large piece of fresh toast, a grilled tomato, wilted spinach and my favourite upon the plate was the hash brown. Though this wasn't just any hash brown, it was more American in style with grated potato mushed into one shape but with mustard seeds combined into the mixture.
Some of us felt it was too early for the champagne, though others combined the orange juice to make themselves a mimosa. As we ate, the photos taken on the balloon ride were printed out and shown to us and we could decide whether we wanted them. Before heading off we helped ourselves to the two free lindt chocolates that sat by our plates.
Note: Balloon Aloft fliers are given discount cards for any purchases made in Peterson House.

> Stop by Café Enzo on the way home for a much needed caffeine buzz
With this early morning wake up, we were in need for some energy – we asked where the nicest cafés in the area were, and Café Enzo was right on our way home. Café Enzo sat it in its own courtyard in what looked like a converted barn. The entire area looked like we'd stepped into an old western film, and we sat in the warm sun until we were ready to head off.
> Catch up on your sleep (or if you're at the Mercure you can enjoy the in-floor bathtub with the overhanging skylight *eep*)
> And the rest is over to you before heading back to Sydney!
Suggestions;
Hunter Valley Zoo
Aquagolf
Hunter Valley Cheese Factory
Explore the Gardens Village

Go horse riding
Where to stay;
Mercure Hunter Valley Gardens
Situated steps from Hunter Valley Gardens, the Mercure is ideally located for exploring the Hunter Valley region. With 72 rooms, each open out to a private balcony or courtyard nearby the pool. The superior rooms all have a king split bed and sunken bath under atrium ceiling – so you are able to step into a soothing bath under the stars. Hotel facilities include;
Tennis courts,

Resort-style swimming pool,

Sauna and spa,

Lodge library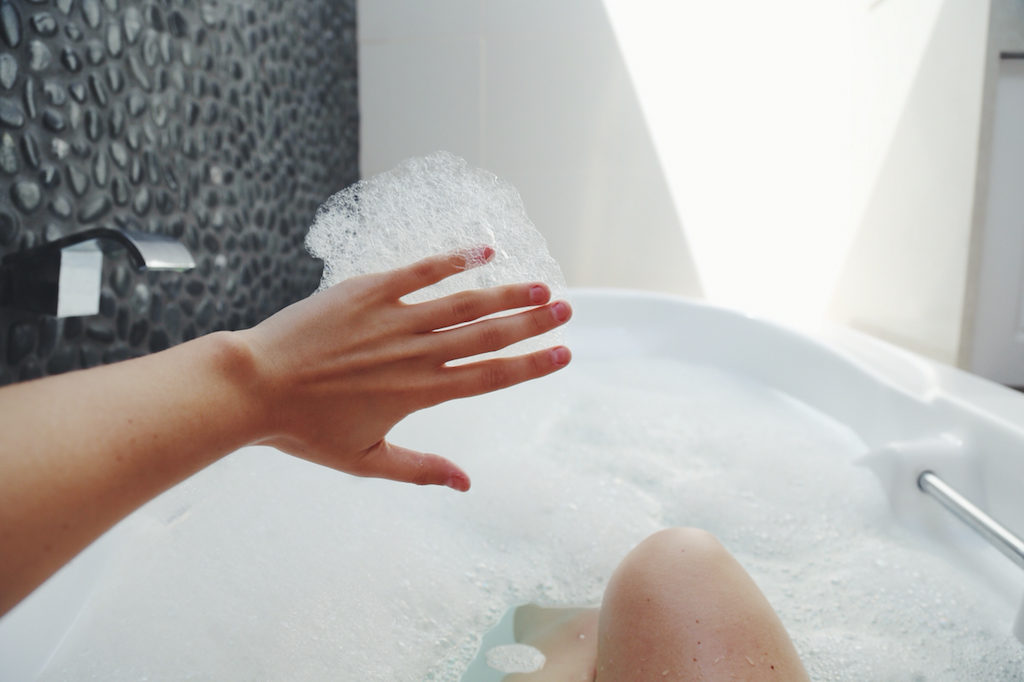 THATraveller was welcomed to the Mercure Hunter Valley Gardens as a guest to experience the hotel.  My opinion is my own.