Canberra, Australia's Capital and largest inland city, is located a 3 hours drive from Sydney. Surrounded by forest, farmland and nature reserves, it's the perfect weekend getaway destination for food and wine with a mix of history and the arts. You'll probably find you need more than a weekend to enjoy everything. Here are a few ideas…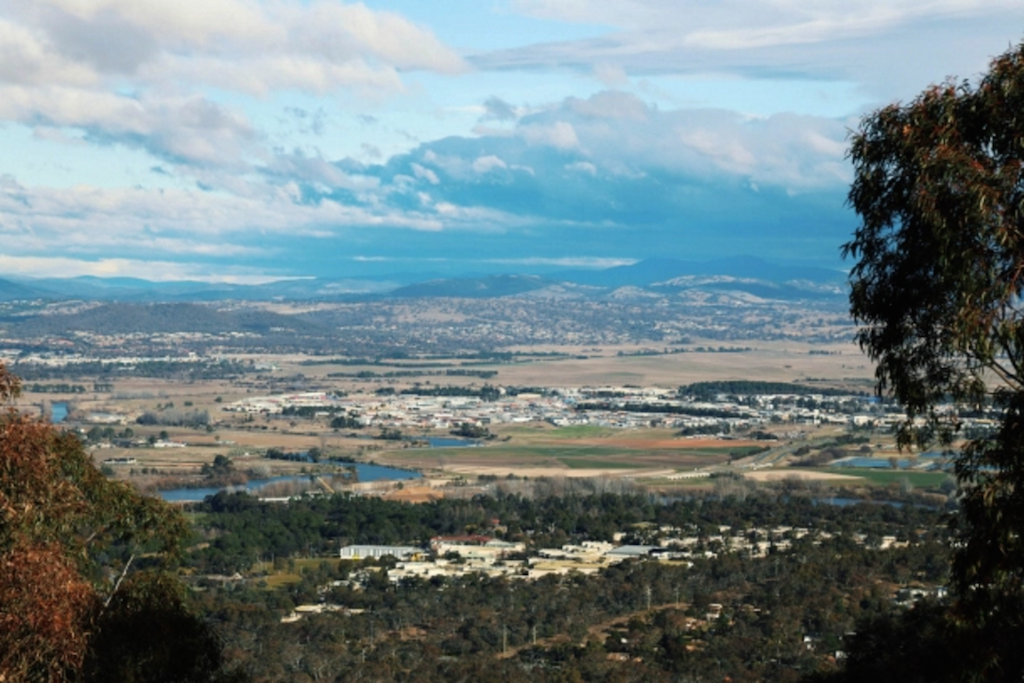 Parliament House
I've always thought of Canberra as a place filled with attractions that all have something to do with Parliament (school excursions huh?). So wrong – though this didn't stop me from revisiting Parliament House on my last visit. Australia's Parliament House sits in Canberra's centre and is located up on Capital Hill so it is visible from almost everywhere. "Although it is primarily a working building, the unique blend of impressive architecture, a stunning art collection and beautiful landscape makes Parliament House one of Australia's most significant and popular cultural attractions."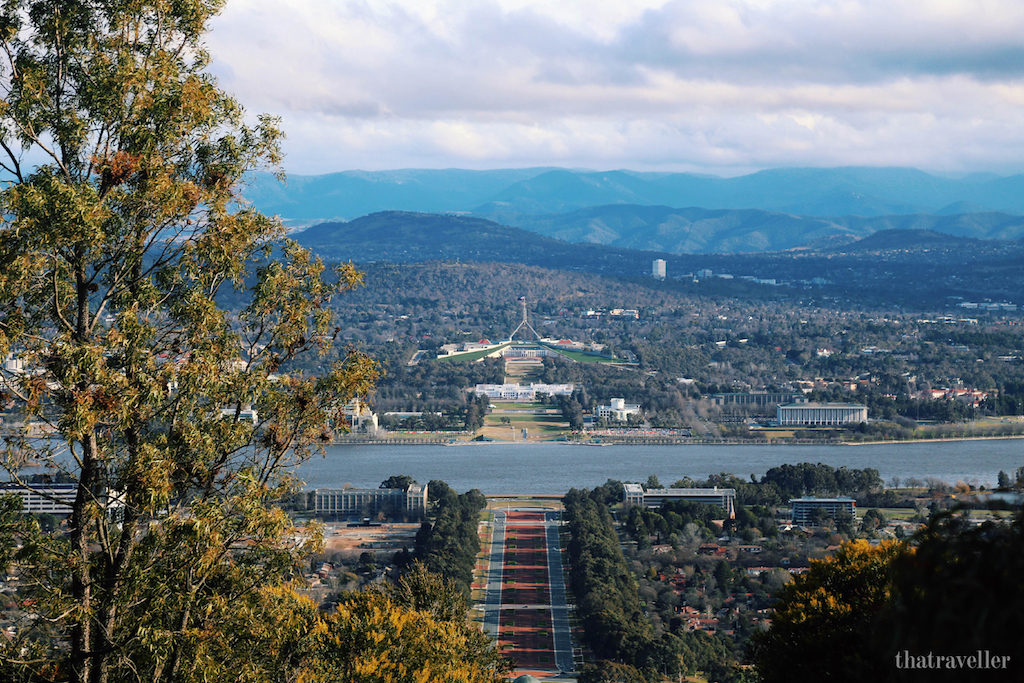 Australian War Memorial
"The Australian War Memorial is Australia's national memorial to the members of its armed forces and supporting organisations who have died or participated in wars involving the Commonwealth of Australia."
Not only is the Australian War Memorial worth visiting to take a look at the buildings, memorials and architecture, the AWM also has fantastic interactive exhibitions, a pretty decent café and interesting guided tours. 
Lake Burley Griffin
Lake Burley Griffin is an artificial lake in the centre of Canberra and is surrounded by various parks, museums, galleries and various other attractions. Hire a bike from one of the bike hire organisations around the lake – or better still, a Segway. The Segway hire centre is right on the shore, in front of Questacon. There's also the option to take a paddleboat out on the lake itself towards the giant fountain 'Captain Cook Memorial Jet'.
Questacon
Questacon is the ultimate destination for school camps – and since about Year 6 I have always wanted to return. Questacon is the National Science and Technology Centre in Canberra and has various interesting and educating exhibits. There are various science shows, but the ultimate exhibit is a slide. Yes a slide. Questacon has a free-fall slide that allows you to experience the body's natural fear response, as well as a very brief moment of weightlessness. You are provided with a pair of overalls and for a moment you hang, and then let go, eventually sliding down comfortably.
National Museum of Australia
The National Museum of Australia (NMA) "is devoted to telling stories about Australia and Australians" and has lots of fantastic exhibits that do just that, some permanent and others ever-changing. The NMA welcomes guests with it's unique architecture, sculptures and outdoor art exhibitions.
Mount Ainslie Lookout
One of the best places to get a great look at the vast landscape that is Canberra, Mount Ainslie lookout sits up on the windy hills facing Canberra's Parliament House. There are also lots of mountain biking trails here, and more often than not an ice cream truck or two. This is  a great place to start your exploration of Canberra to get your bearings.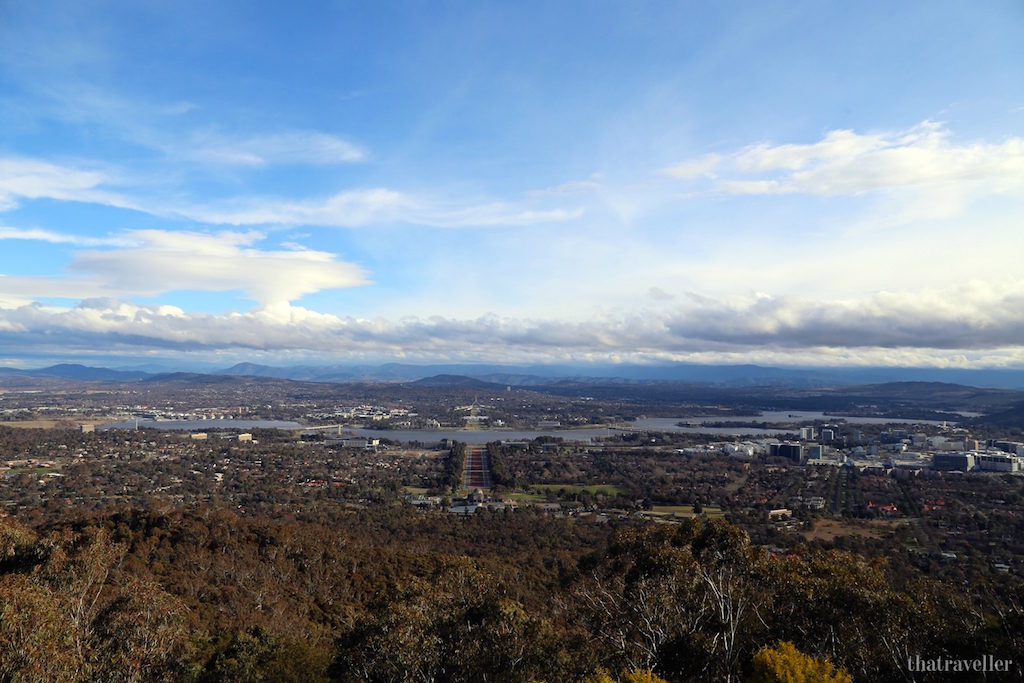 Black Mountain Tower
One of the first things you notice in Canberra, is Black Mountain Tower that (as the name suggests), towers over the city. Also called the Telstra Tower, it has 360 degree panoramic views, two outdoor viewing platforms, and a spectacular conference centre.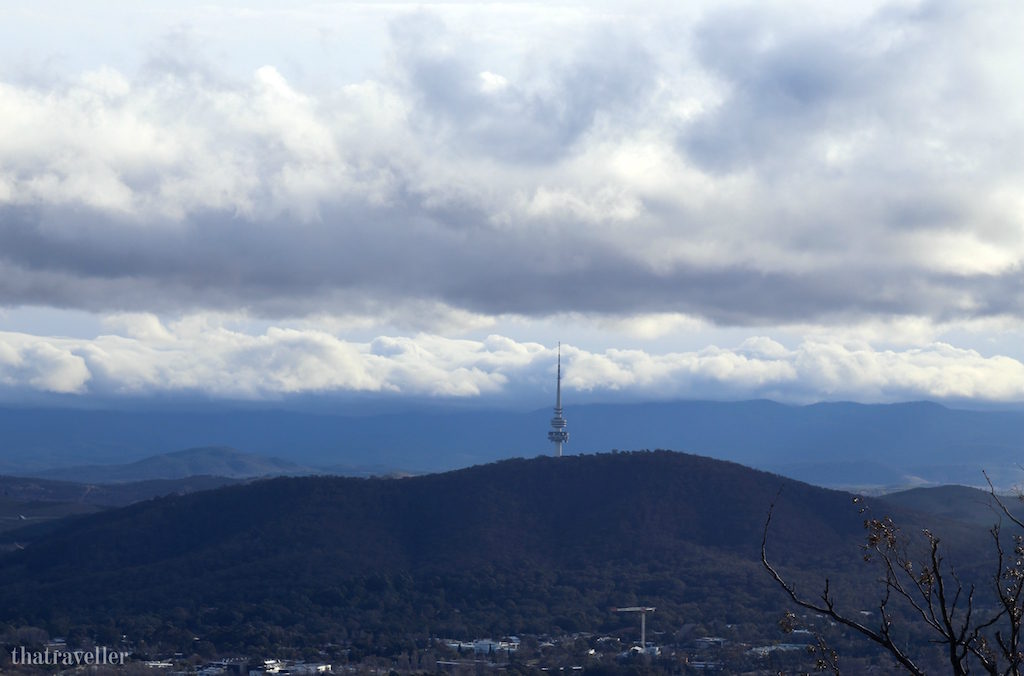 Where to eat…
Mount Majura Winery
Mount Majura Vineyard is a small vineyard and winery just outside Canberra. Whether you are there for the wine tasting or not, it's a great place to take advantage of their on location walks. Maps are available from the Cellar Door and you are able to take a self-guided tour up to the top of the hill beside the Kangaroos. The Cellar Door is open every day except Tuesdays and Wednesdays, from 10am to 5pm.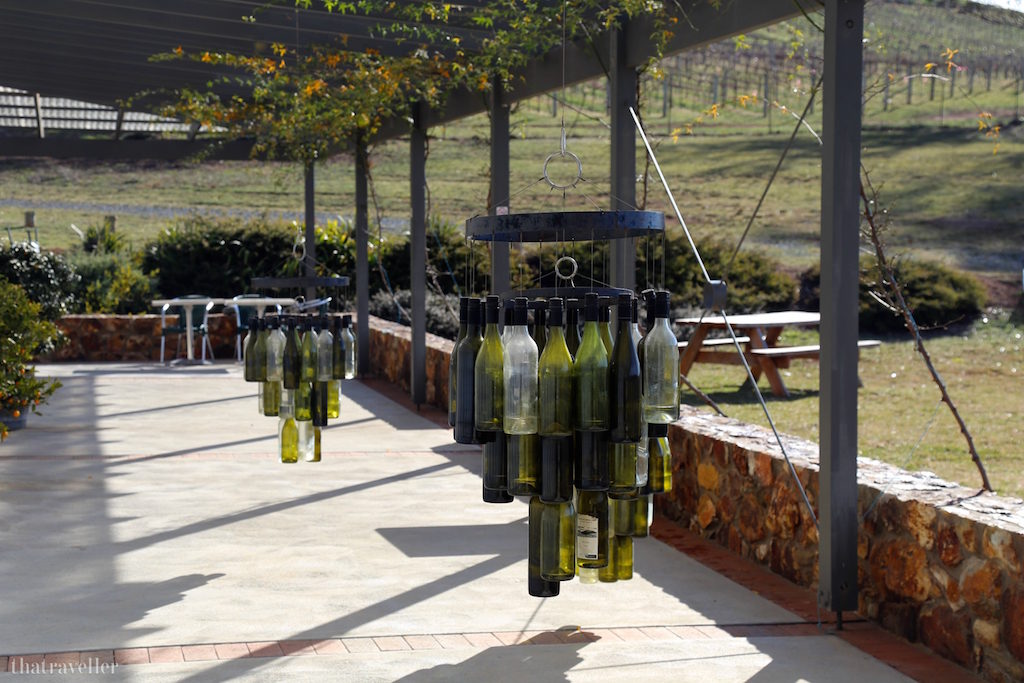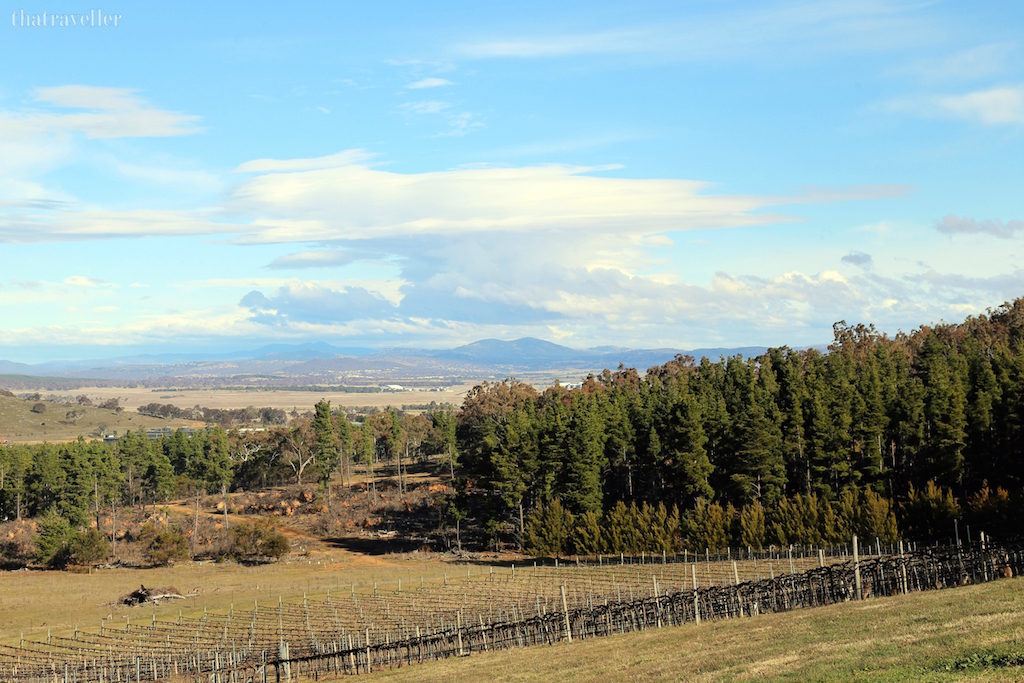 The Hamlet in Braddon
The Hamlet in Braddon is an area provided to those in Canberra who have "dared" to get into the business of food trucks. This spot provides them with access to water and electricity as well as allowing plenty of sheltered seating areas for their patrons. "Their current lineup features 11 food and dessert vendors, with BrodDogs and Mr. Papa the standouts amongst a crew of top-notch food trucks, caravans, and everything in between. It also lends support to Canberra's makers, artists and designers, with a free gallery wall installation for artists, and 7 stalls dedicated to designers and vendors of handmade products."
Goodberry's
Discovered by the word-of-mouth, at first I didn't understand the hype over what I believed was an ice cream parlour – oh man was I wrong. "Goodberry's Creamery is Canberra's original frozen custard and best dessert destination. Goodberry's is a taste sensation, much smoother and creamier  than icecream, because it's made from only  fresh natural ingredients".
Sure frozen custard sounds a little odd, but overall it just tastes like an amazingly fresh ice cream base with a rich and smooth texture that cannot be matched. Watch the custard be made in front of your eyes and choose one of the many toppings available. The process usually goes – pick your custard base (vanilla, chocolate or a flavour of the week), and then choose any of the sweets, fudges, fruits, and nuts. As well as this Goodberry's also offers, sundaes, milkshakes & thickshakes, smoothies & juices crushes, coffees, hot dogs and nachos and frozen custard cakes.
Going Out…
Mooseheads Pub & Nightclub
Upon entry we were welcomed with stuffed moose heads, as the name promised and a lively unique bar filled with locals. The venue hosts four different levels, each with its own unique feel.
Academy Club
"Cavernous space with giant disco balls and DJs spinning house and R&B, plus live international acts."
Where to Stay…
Canberra Mercure Hotel
Located a short walk away from the Australia War Memorial, the Canberra Mercure Hotel in Braddon "combines world charm with modern comforts" – with a country style courtyard and outdoor eating area to the indoor fish tanks that house various sea creatures just steps from your room. The Canberra Mercure Hotel offers sporting facilities, bike hire, a large car park a bistro style restaurant and conference facilities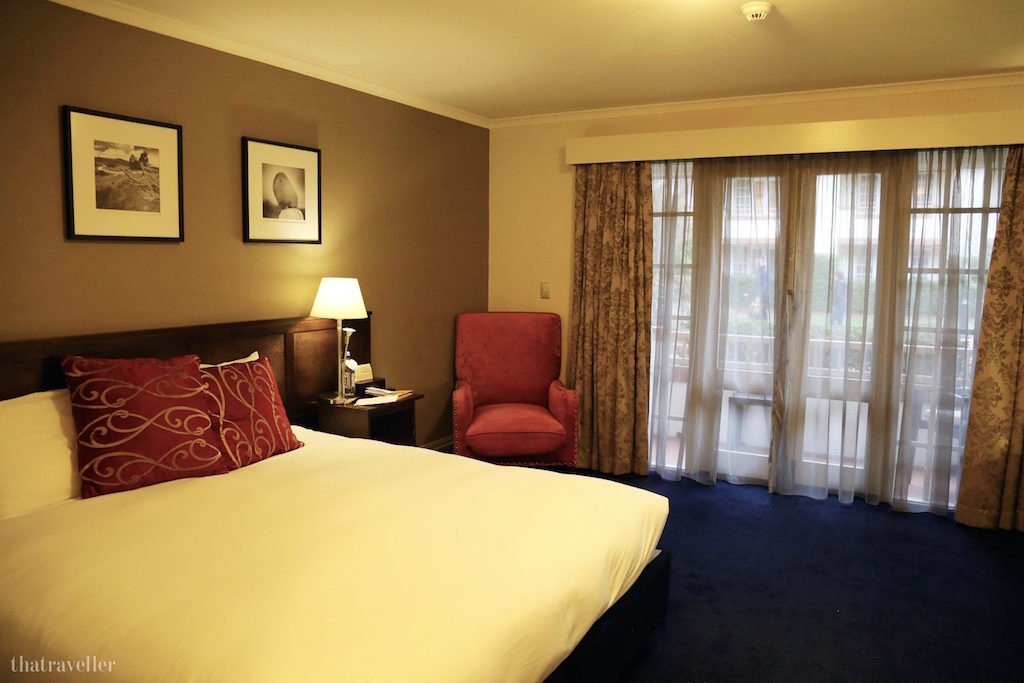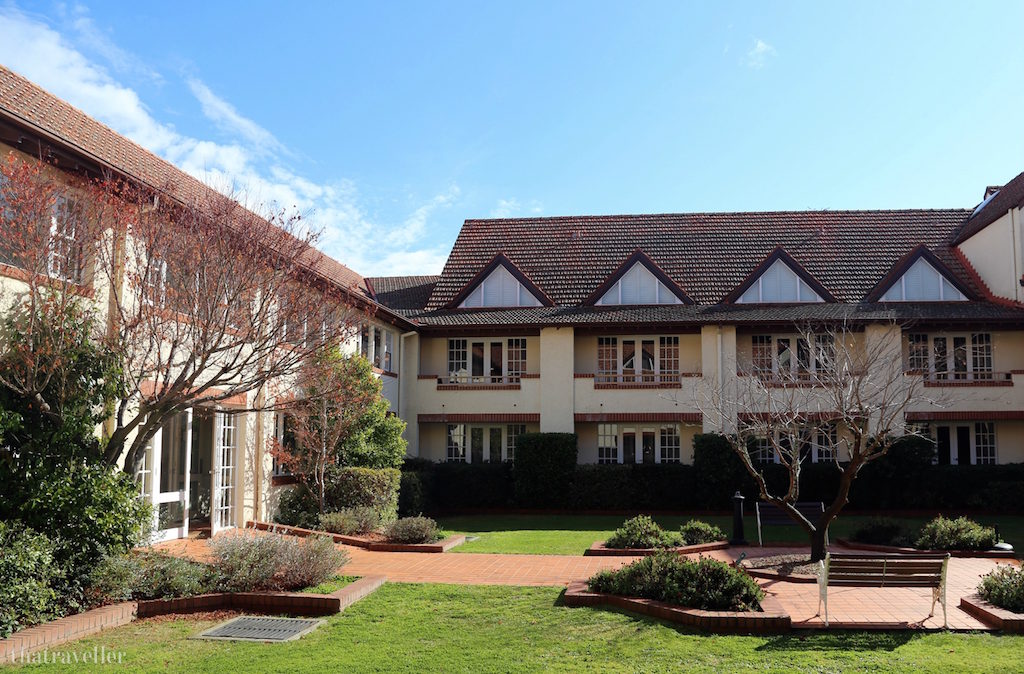 Canberra City YHA
Located centrally in Canberra's city, the YHA has a pool, spa, sauna, BBQ and café and an underground bar.