I only started creating these lists a few years ago, but this is the first time I've been able to put down over 100.
Over 100 things that I've loved about my year.
Over 100 things to be grateful for.
Over 100 moments that reminded me why I love my life…
1. Drove down to Canberra to surprise my friend for a late Christmas
2. Took a girls trip to Nelson's Bay to start off the year. Our AirBnB was right beside the beach!
3. Hiked up to Nelson's Bay Lighthouse for sunrise
4. Visited the Carriageworks installation
5. Had my friend from my 2016 Contiki trip visit me in Sydney from the UK
6. Dressed up extra for Laneway Music Festival to see Ruby Fields, What So Not, Skegss, Yellow Days, Methyl Ethyl, Middle Kids, Courtney Barnett and Gang of Youths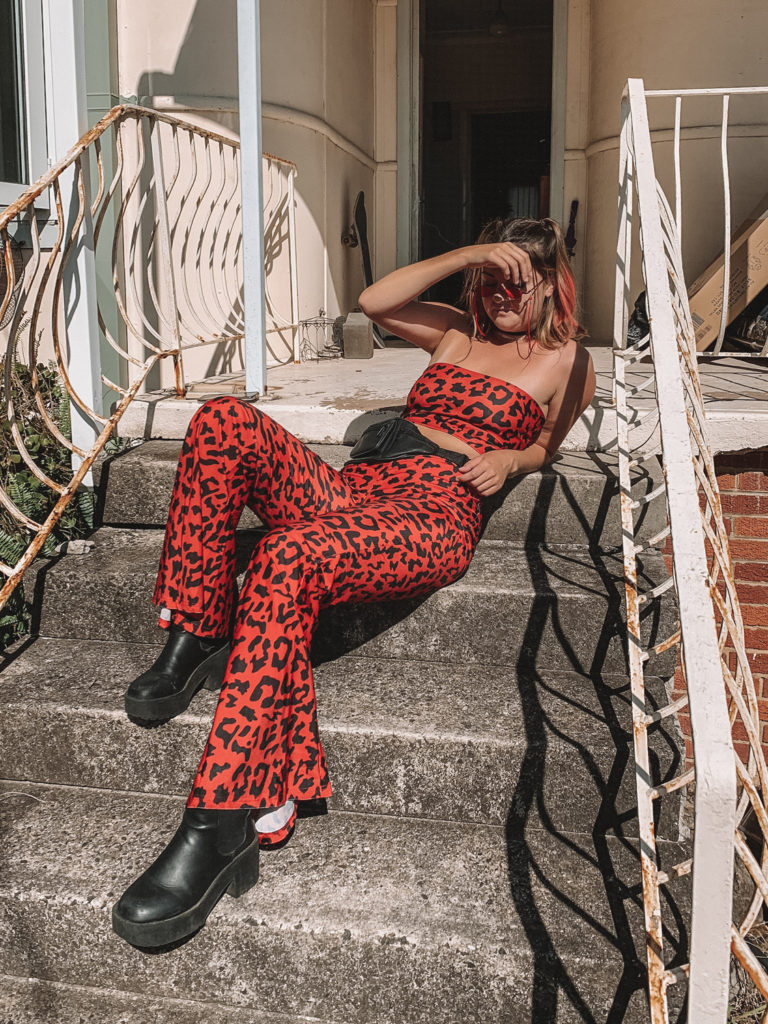 7. Started learning Spanish 
8. Got my second tattoo, the Creation of Adam – inspired by my first trip to Italy in 2016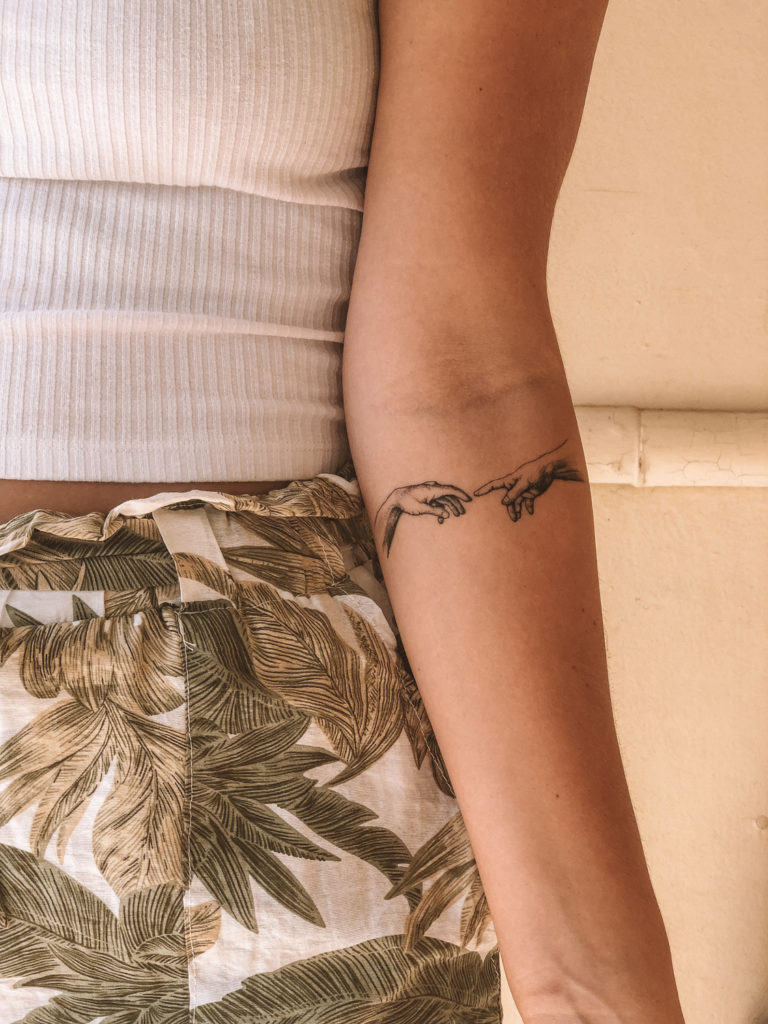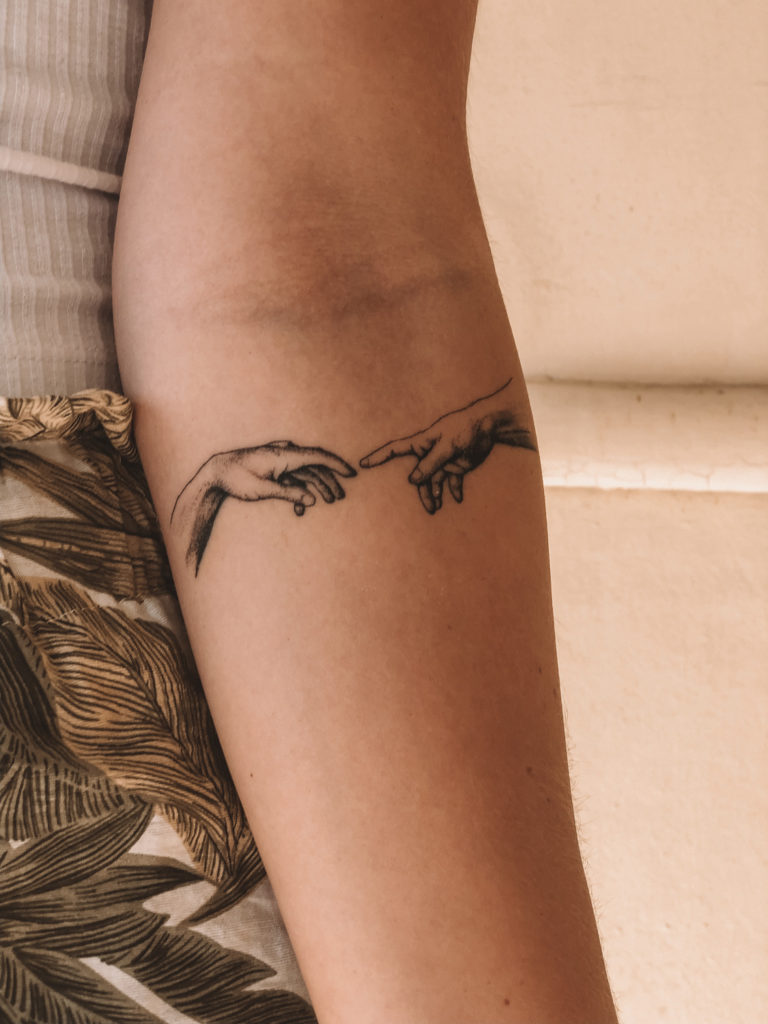 9. Taronga Zoo to Balmoral Beach walk
10. Saw Eminem and Hilltop Hoods perform at his 2019 Rapture tour
11. Went bushwalking in Royal National Park
12. Saw Hockey Dad live
13. Went to my first festival in Manly – The Drop – and moshed in the pouring rain to The Jungle Giants, Hockey Dad (again) and Angus & Julia Stone
14. Saw Middle Kids live
15. Saw Mallrat live 
16. Started going to the Ice Dogs Hockey Games again (season returned)
17. Flew business class to/from the Philippines with PAL
18. Went swimming with Whale Sharks in Oslob, The Philippines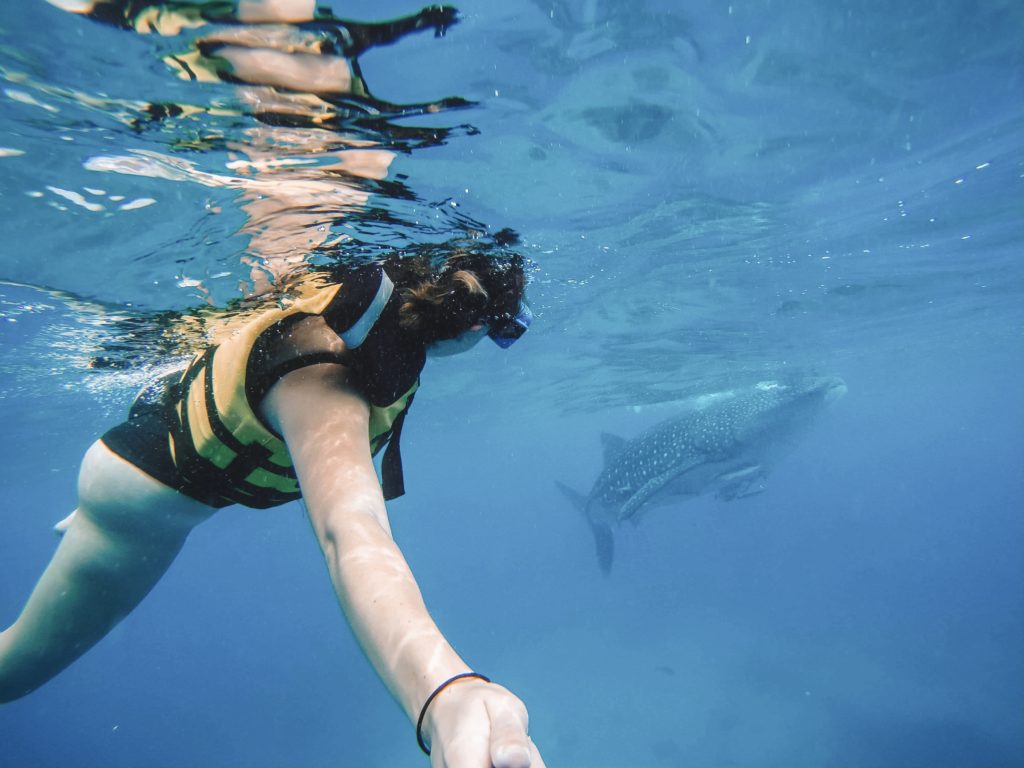 19. Jumped off of Kawasan Falls 
20. Stayed in my own perfect villa at the Crimson Resort and Spa
21. Visited the Chocolate Hills in Bohol
22. Drove through Bilar Man-made forest
23. Cruised down Loboc River with an onboard buffet lunch 
24. Visited the world's smallest primates! The tiny Tarsiers!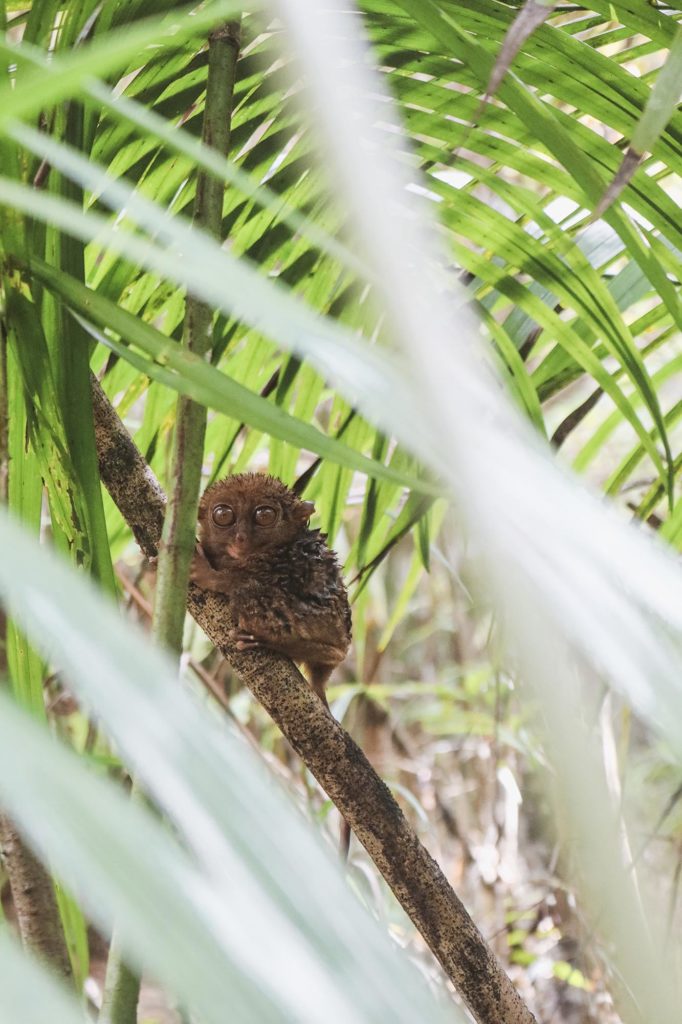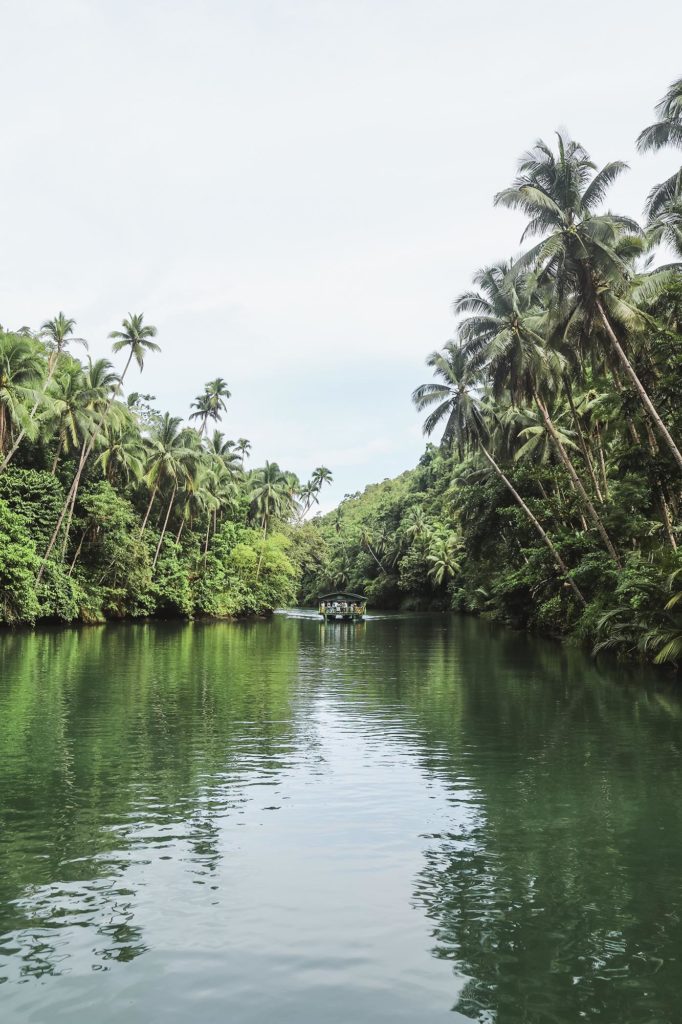 25. Made chocolate with The Philippines Chocolate Queen
26. Visited the Sanctuary of Truth in Pattaya, Thailand
27. Stayed on the unknown island of Koh Samet
28. Watched an incredible fire-dancing show while enjoying a traditional Thai meal
29. Stayed in akyra Thonglor Bangkok Boutique Hotel which had a secret bar and a rooftop pool
30. Went on a VIVID cruise around Sydney Harbour
31. Tried some delicious souffle pancakes and a red velvet latte at Fika by Cuppa Flower
32. Discovered a new love for Bubble Milk Tea
33. Flew to Athens with my two best friends
34. Flew through Muscat – near Yemen (I hope you watch Friends cause we do)
35. Climbed up Lycabettus Hill in got the best view in Athens (read about it here)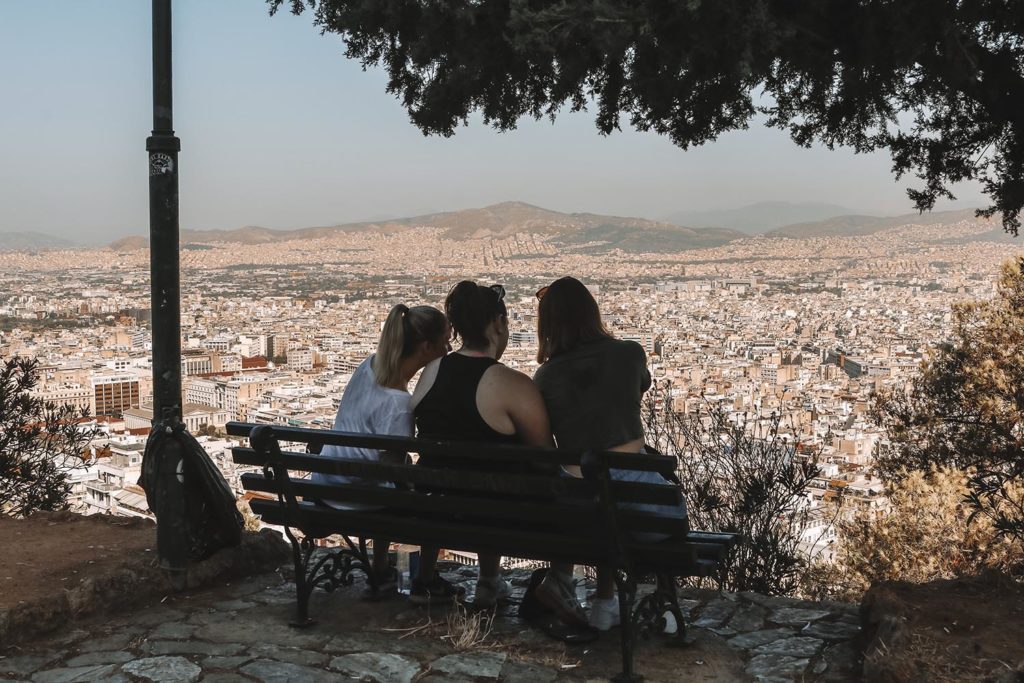 36. Visited the Temple of Zeus
37. Explored the Panathenaic Stadium
38. Started a Greek Island Hopper tour with Busabout
39. Developed a new love for Greek Salads and Pita Bread
40. Met up with our new Busabout group at a rooftop bar in Athens – Acropolis views!
41. Checked into Paraga Beach Hostel and chilled out by the pool for Happy Hour
42. Played catch with some random travellers at the pool
43. Flopped around like seals trying to get back onto the buoy at the beach
44. Took the bush trail over to Paradise Beach Club for a night of cocktails and dancing
45. Went for an evening swim at Paradise Beach Club
46. Went into Mykonos Town and explored the Cobblestone Streets and the Windmills
47. Hiked up to 180 Sunset Bar for cocktails with the perfect view over Mykonos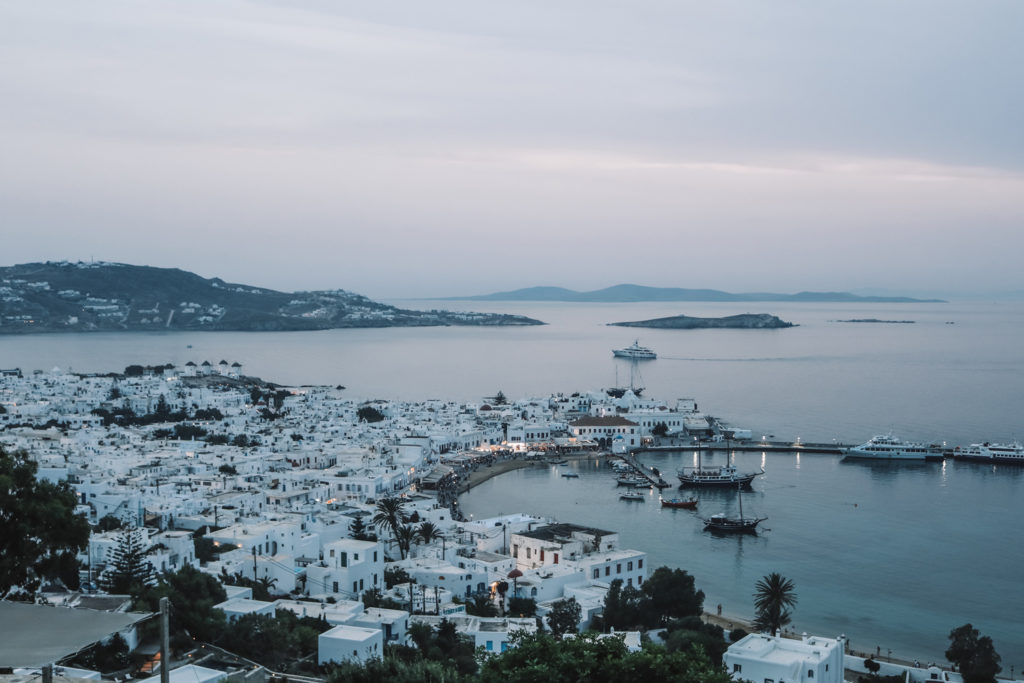 48, Relaxed by the pool at our Paros accommodation
49. Took a walking tour around Paros
50. Tried the best strawberry daiquiris in Greece
51. Had a traditional Greek meal before smashing some plates and learning to dance
52. Went on a day cruise through Anti-Paros and swam through the Make a Wish Cave (my wish came true!)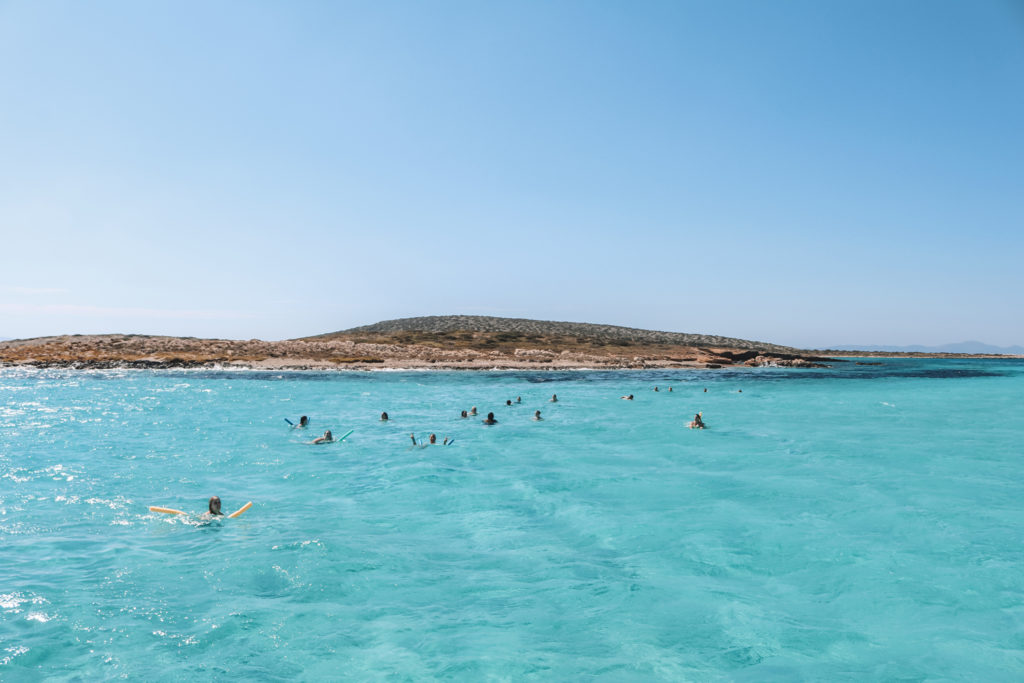 53. Went cliff-jumping in Anti-Paros
54. Went to Saloon D'or to watch Emily do the 10shot challenge for her Muff Diving shirt
55. Sang some Blink182 at a karaoke bar 
56. Checked into the AMAZING Suites of the Gods Cave & Spa in Santorini
57. Hung out by the infinity pool with some delicious fruity cocktails
58. Had a traditional Greek dinner with our Busabout family by sunset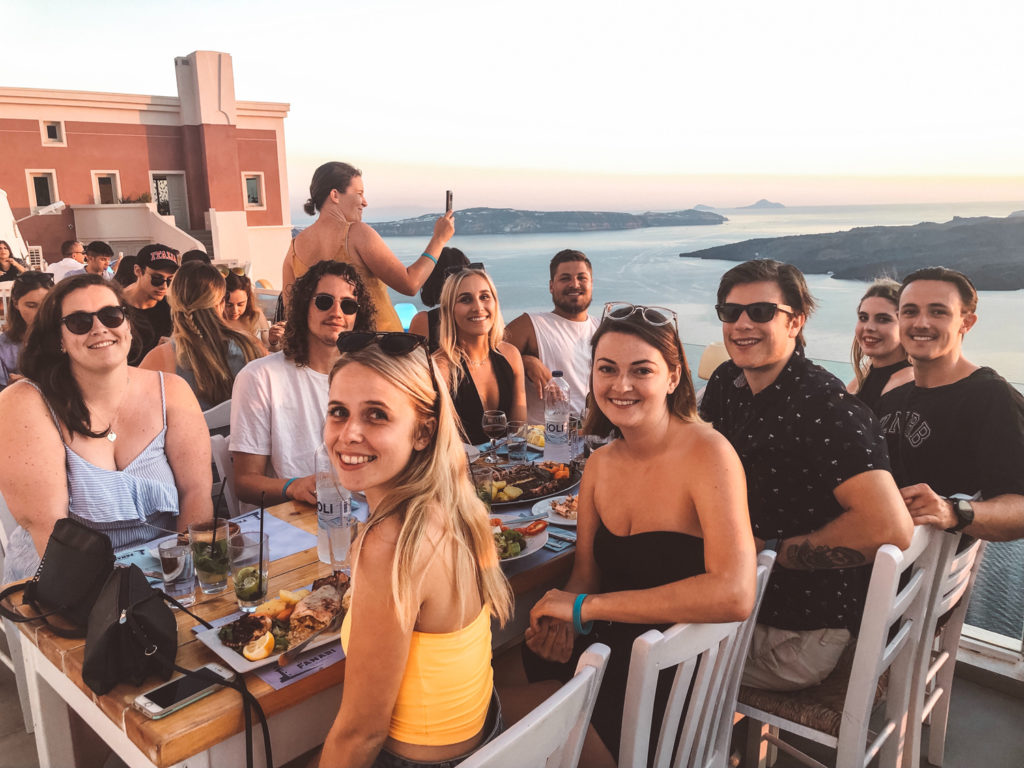 59. Went clubbing in Santorini – we started at MoMix for some molecular mixology
60. Took part in the 7shot challenge at Highlander Bar 
61. Went to Tropical Bar to finish off with evening views over Santorini's caldera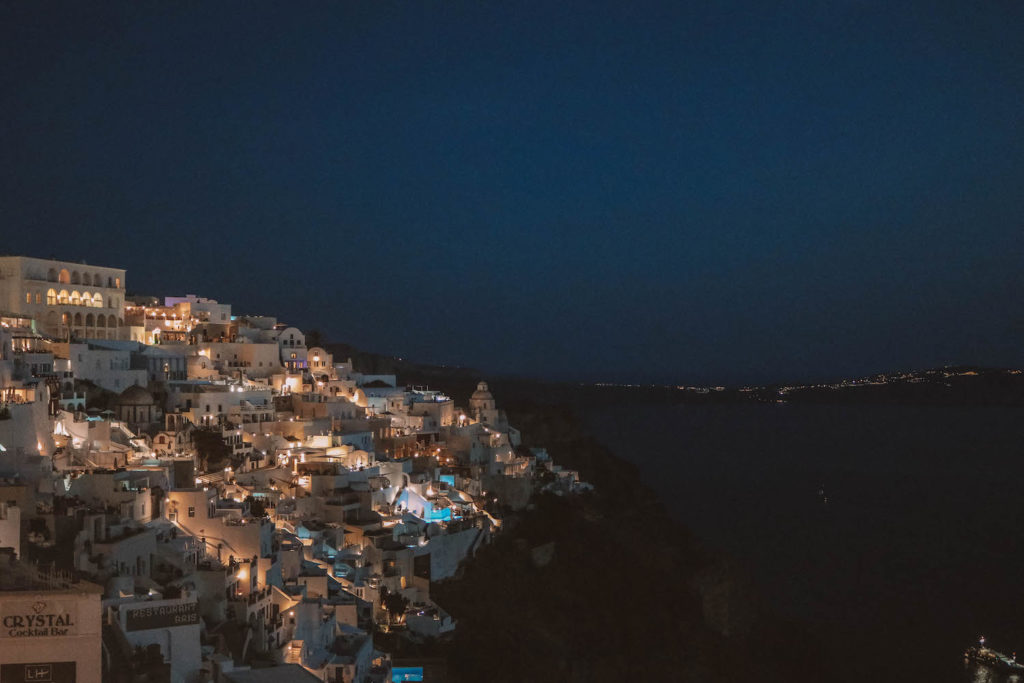 62. Went to Perissa Beach and watched the boys go cliff diving
63. Hiked to Red Beach for a swim
64. Took in the cloudy views with a delicious wine tasting at Santo Winery
65. Enjoyed dinner atop Oia Castle for the famous sunset
66. Took my friends to my behind-the-scenes spot – over the barbed wire fence into the castle ruins for a private view over Oia's sunset
67. Woke up early to enjoy our infinity pool again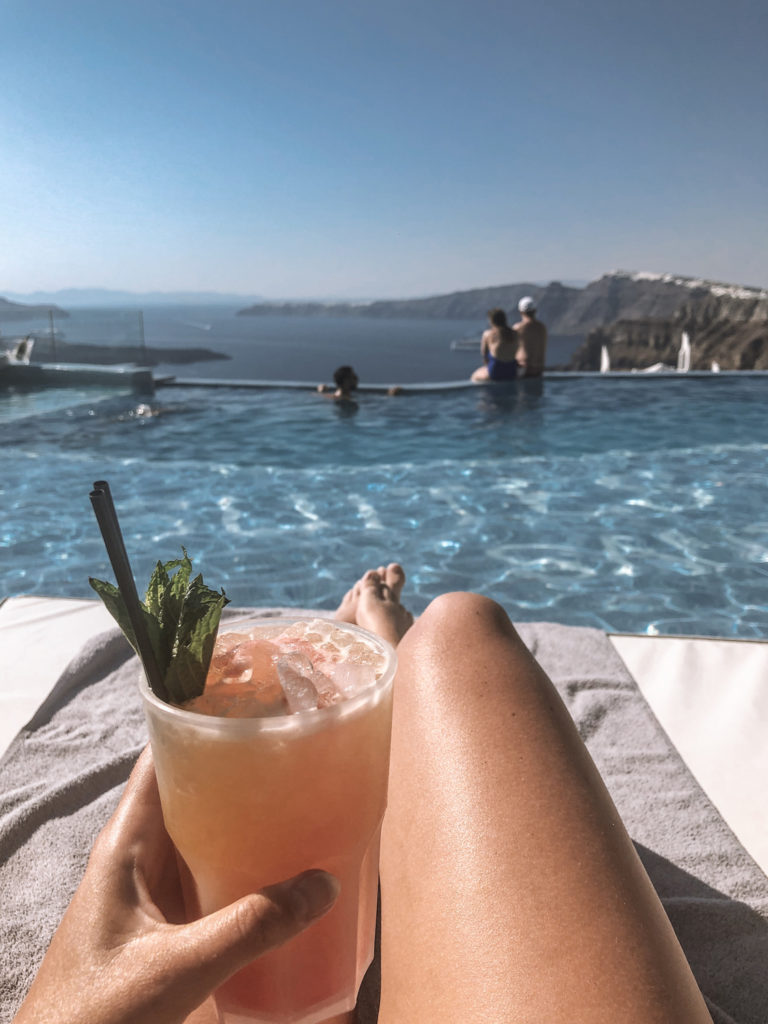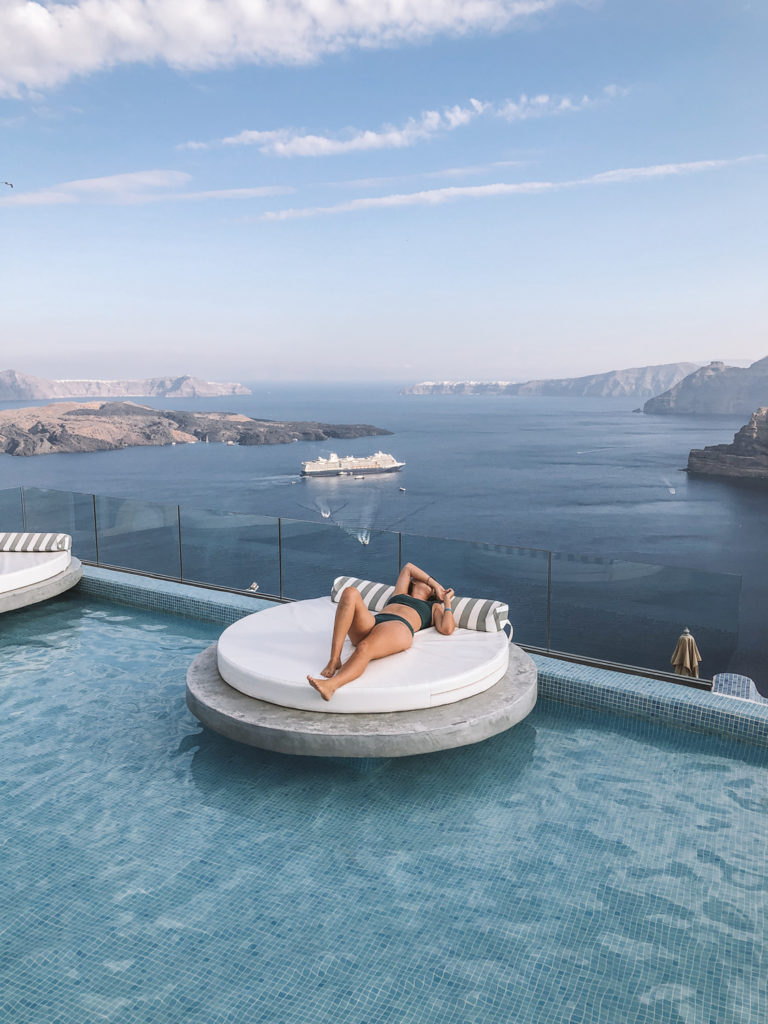 68. Checked into Far Out Beach Club in Ios, our room had a view over the club&beach!
69. Had pre-drinks by our room with our Busabout family before heading out
70. Took part in multiple 7 shot challenges and a few body shots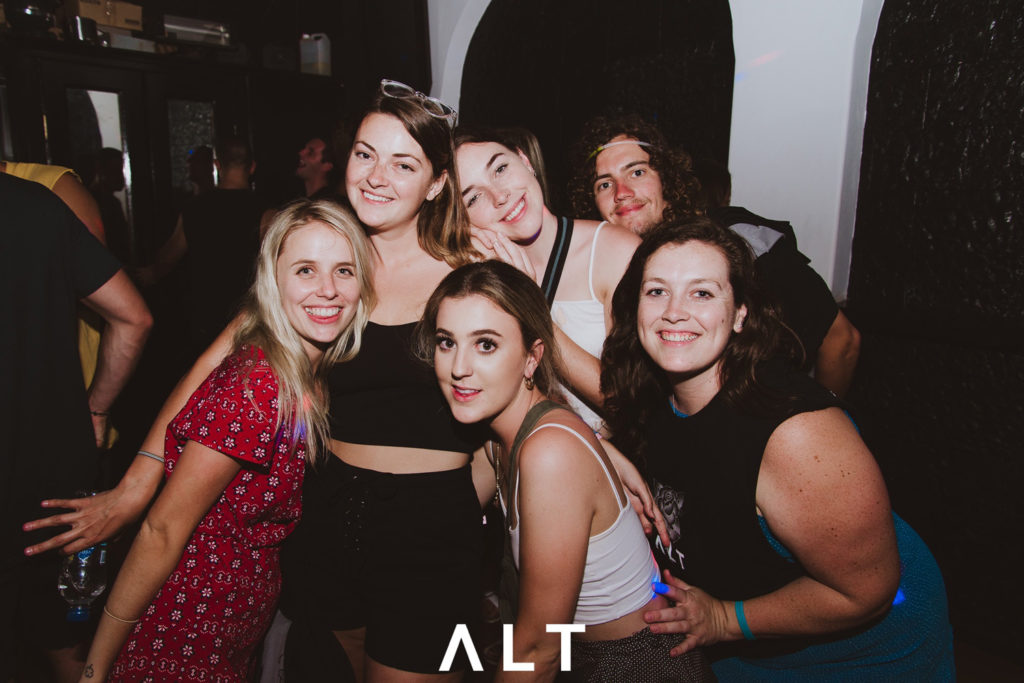 71. Took two slammer shots at Slammer Bar – I got a mallet and the fire extinguisher!
72. Tried the flower shot at Alt Bar! (It made your mouth go tingly!) 
73. Jumped on a boat and swam through some caves and down to a shipwreck in Ios
74. Went to SHUSH Bar – my favourite silent disco!
75. Took a very long walk back to Far Out trying to get our friend home HAha
76. Fell asleep at breakfast in Ios – got some lovely photos haha
77. Spent one last dinner together in Athens before departing our Busabout group
78. Visited the Acropolis
79. Got a new tattoo in Athens – inspired by my Greek travels
80. Made my way to Split in Croatia and went up Marjan Hill for sunset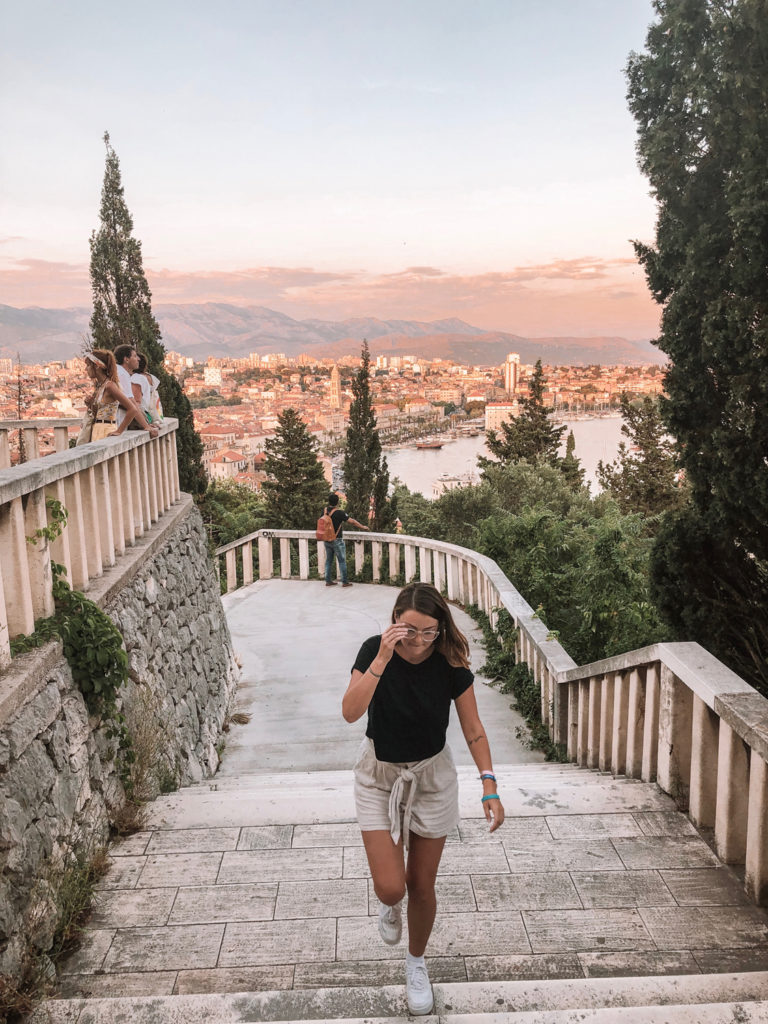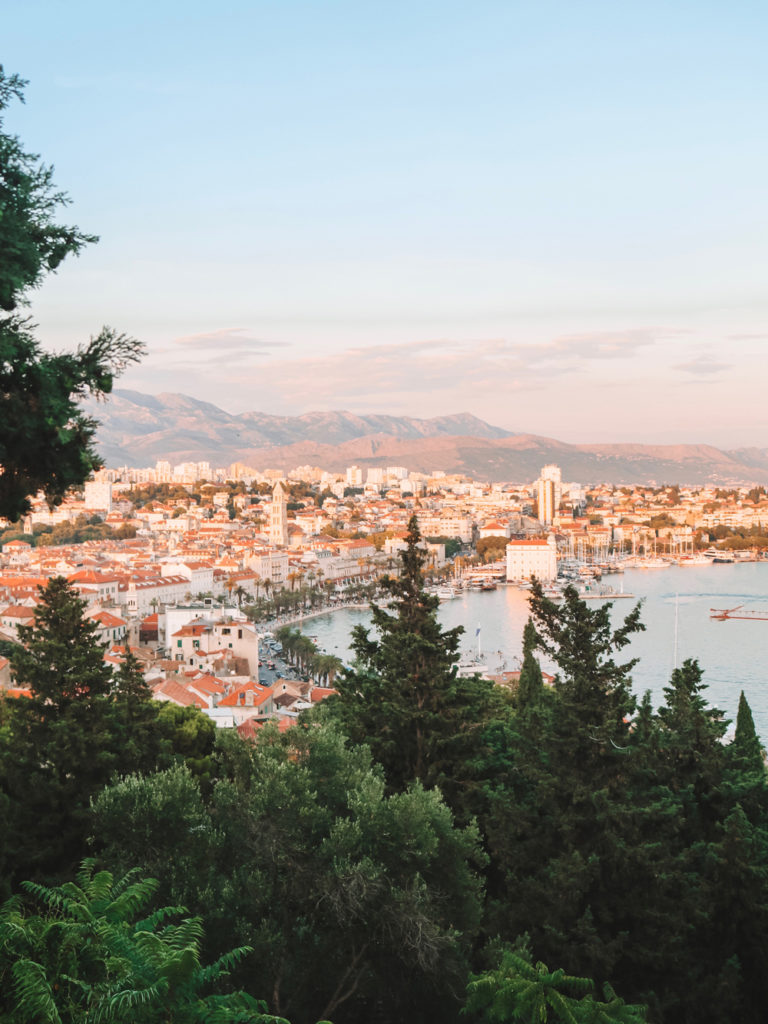 81. Climbed the Cathedral of St. Mark's bell tower 
82. Got onto my liveaboard boat and met my new Busabout fam for our Island Hopping Tour
83. Cruised to Stari Grad in Hvar for a Hora Winery tour and tasting – they had donkeys!
84. Enjoyed our daily morning swim stop with our many many floaties
85. Headed to Hvar and hiked up to the Spanish Fortress
86. Enjoyed Happy Hour on our boat (with the best bartender ever Dino!) and then headed out to Kiva Bar for some Tequila Boom shots
87. Rode a bike around Mljet's national park
88. Took a Game of Thrones Walking tour in Dubrovnik – King's Landing!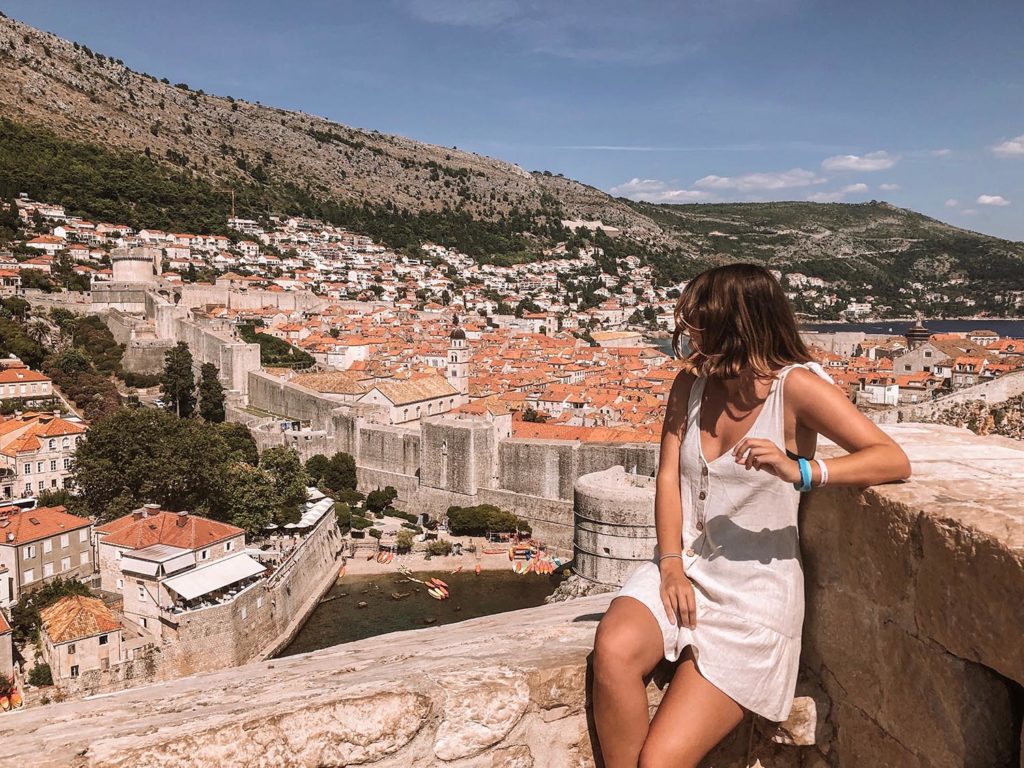 89. Went up to the famous Basketball court in Dubrovnik
90. Went up the cable car to take in the views from above Dubrovnik
91. Headed out to Revelin Bar to see Fat Boy Slim!
92. Visited Korcula, the alleged birthplace of Marco Polo
93. Hiked up the bell tower in Korcula 
94. Had a delicious dinner with panoramic views over Korcula
95. Went out at Dos Locos
96. Relaxed down at the beach in Makarska before having a few beers at Buba Beach Bar
97. Got dressed up for our Pirate Party at Deep Makarska for the Rave in a Cave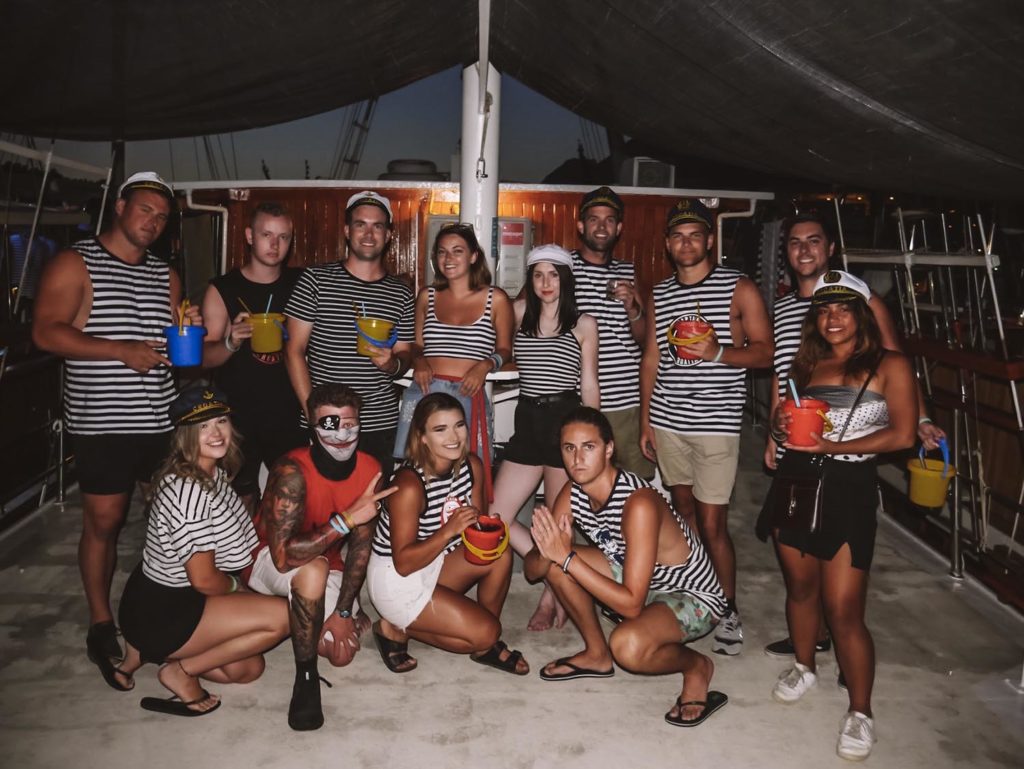 98. Watched our Bartender party harder than ourselves before passing out! Hahaha
99. Went and saw the Lion King with the remaining Busabout family after the tour ended
100. Took a day trip out to Plitvice Lakes for a walk in the rain
101. Went out to Charlie's Bar and InBox with the Busabout boys and my roommate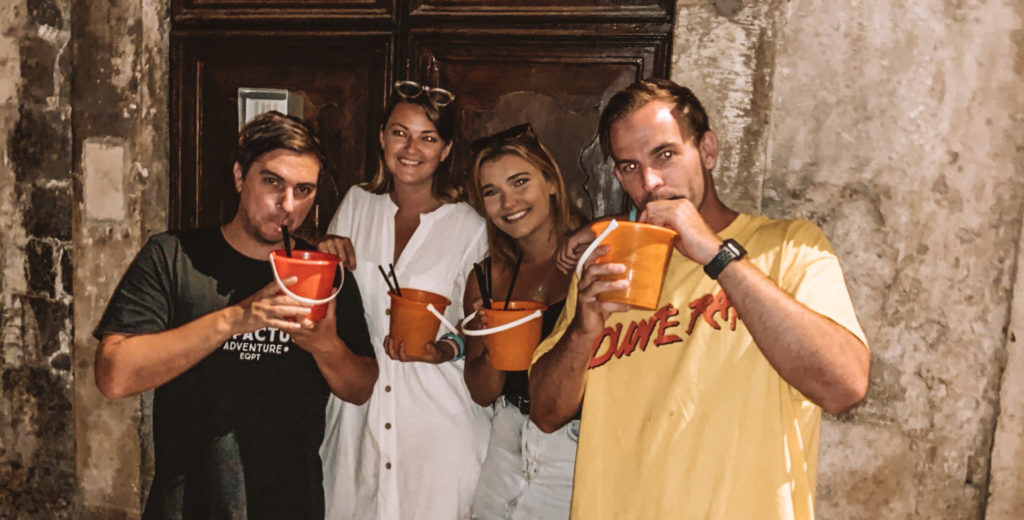 102. Did somebody say holiday romance? ?
103. Flew to Naples and explored the markets and Castel Nuovo
104. Took a day trip out to Capri and went up the chair lift
105. Took a boat tour around the island (sadly the Blue Grotto was closed)
106. Went on a tour of Pompeii and learnt a little bit of the history
107. Hiked up Mt Vesuvius!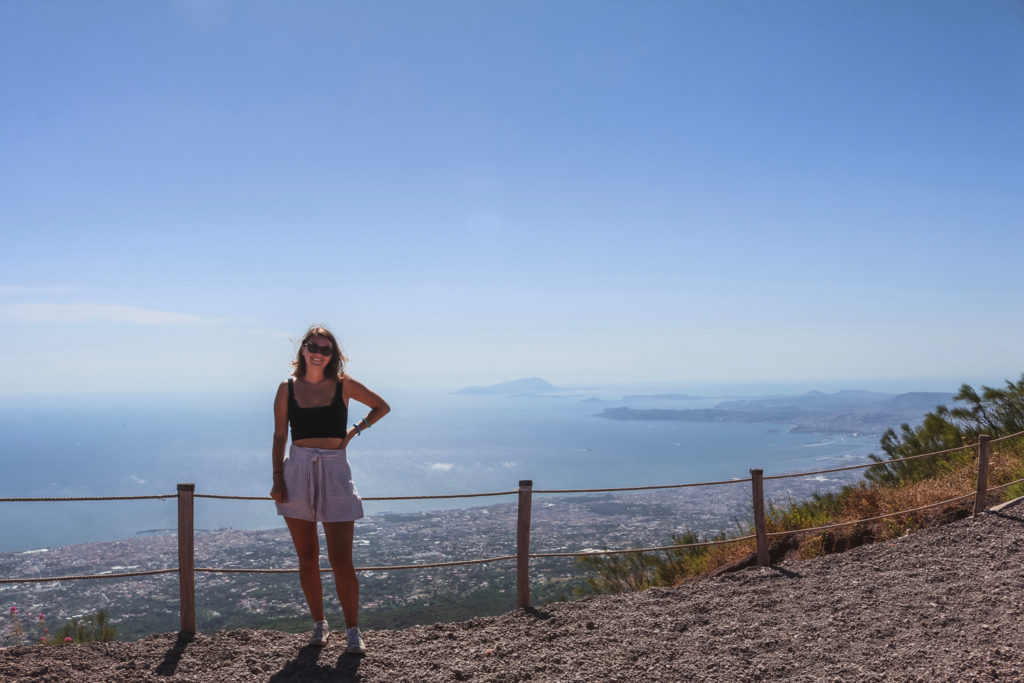 108. Spent the morning down at Marina Grande Beach in Sorrento
109. Hiked down to the Baths of Queen Giovanna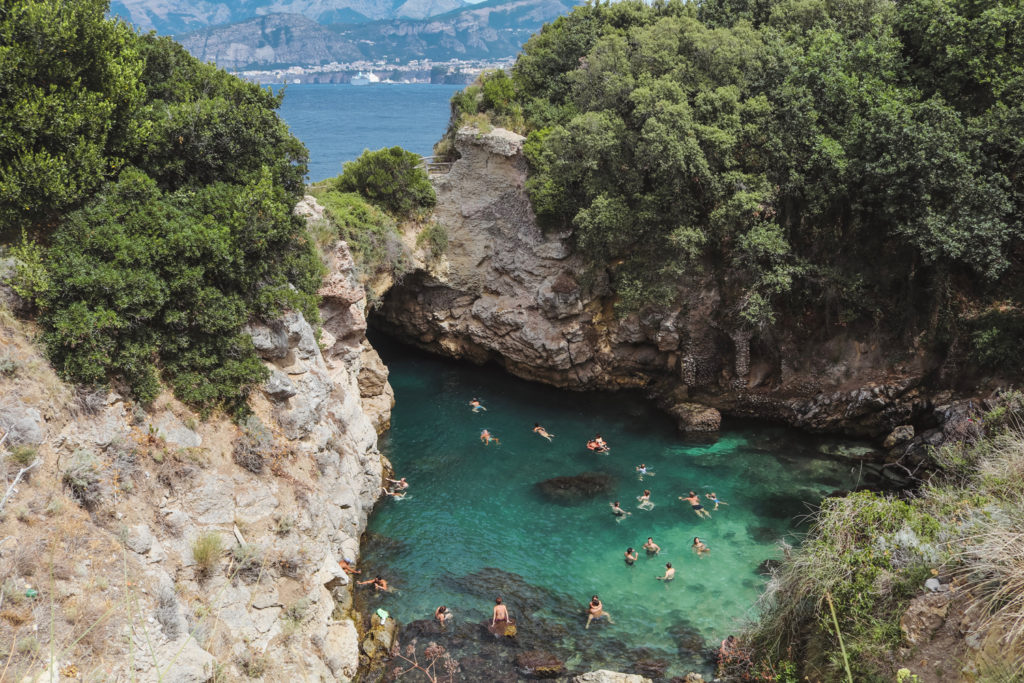 110. Took an Amalfi Coast day tour and walked down to Positano Beach
111. Enjoyed some of the local produce – lemon sorbet inside a frozen lemon
112. Got lost in Amalfi and discovered the incredible neighbouring Atrani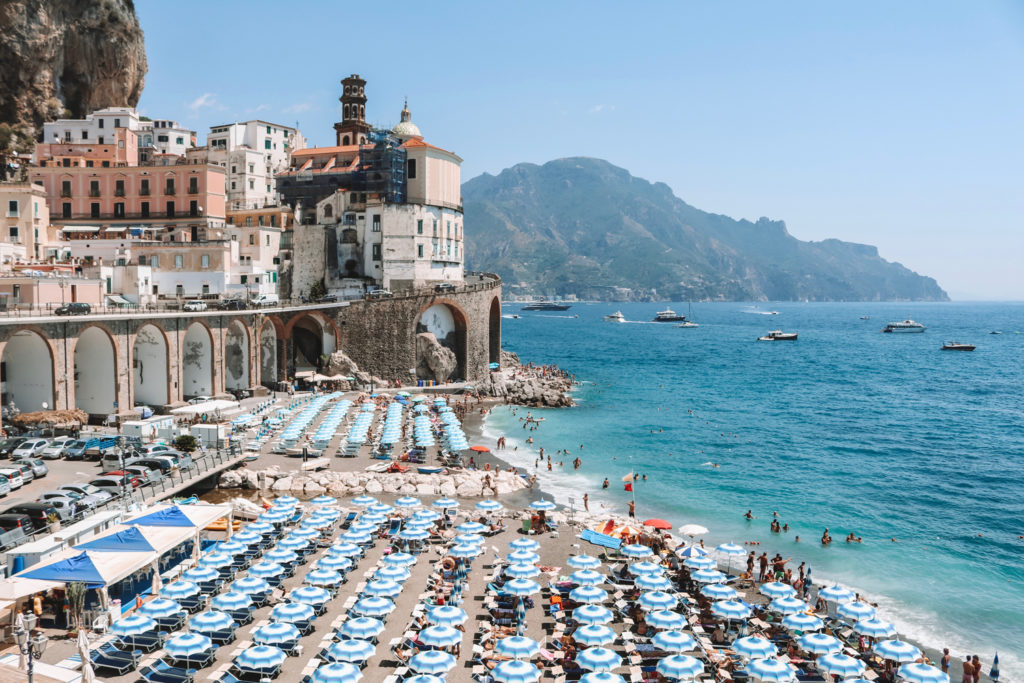 113. Took in the views from the town of Ravello 
114. Made a new friend and got dressed up to explore Positano by night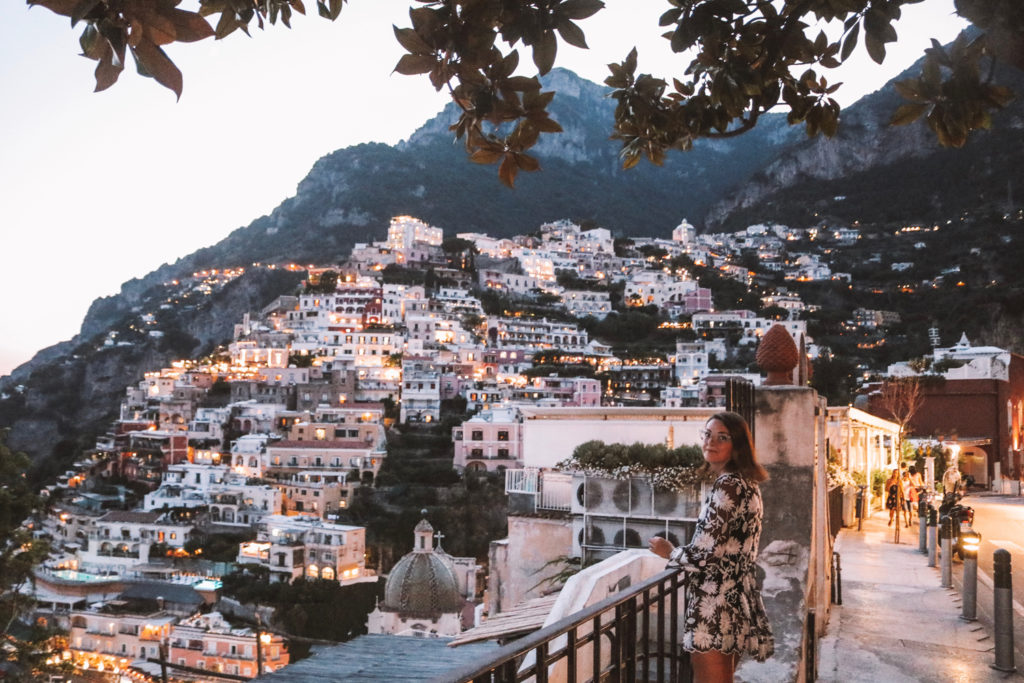 115. Enjoyed dinner and cocktails with a view over Positano
116. Developed a new taste for Moscow Mules
117. Started the Walk of the Gods hike (started amazing, then I got lost…NIGHTMARE) ~ read about it here
118. Went out clubbing at Music on the Rocks
119. Spent the day relaxing on Positano Beach and eating pizza
120. Explored Castel St Elmo in Naples
121. Flew to Cagliari in Sardinia and explored the cute little town
122. Headed to Poetto Beach to soak in the last of the sun in Sardinia (the sun here is crazy! I came back to  my AirBnb an entirely new shade haha)
123. Made my way to Trevi Fountain in Rome for the umpteenth time and threw in some coins
124. Wandered around Rome, by the Pantheon and the Colosseum 
125. Went gelato hopping 
126. Wandered down to the Sistine Chapel (it was closed on a Sunday) but having my Creation of Adam tattoo made it feel all the more special
127. Flew to Brisbane for the first time and met up with the boys from my Croatia sail
128. Reunited with my old Contiki roommate from 2016
129. Went out clubbing in Fortitude Valley with the boys from Croatia
130. Took in the panoramic views from Mount Coot-Tha with Reece from Croatia
131. Took a quick roadtrip down to Burleigh Heads for a picnic by the beach with some amazing pizza and great company
132. Reconnected with old family friends
133. Reconnected with a friend from High School 
134. Went to do the colour run with my Mum
135. Went to A Day for The Beaches Festival and saw Eagle Eye Jones, Dear Seattle and Ocean Alley 
136. Got a new full-time job working at a local YHA (finally putting my Tourism Degree to use! haha)
137. Took a day trip to the Blue Mountains to hike out to Hanging Rock – incredible!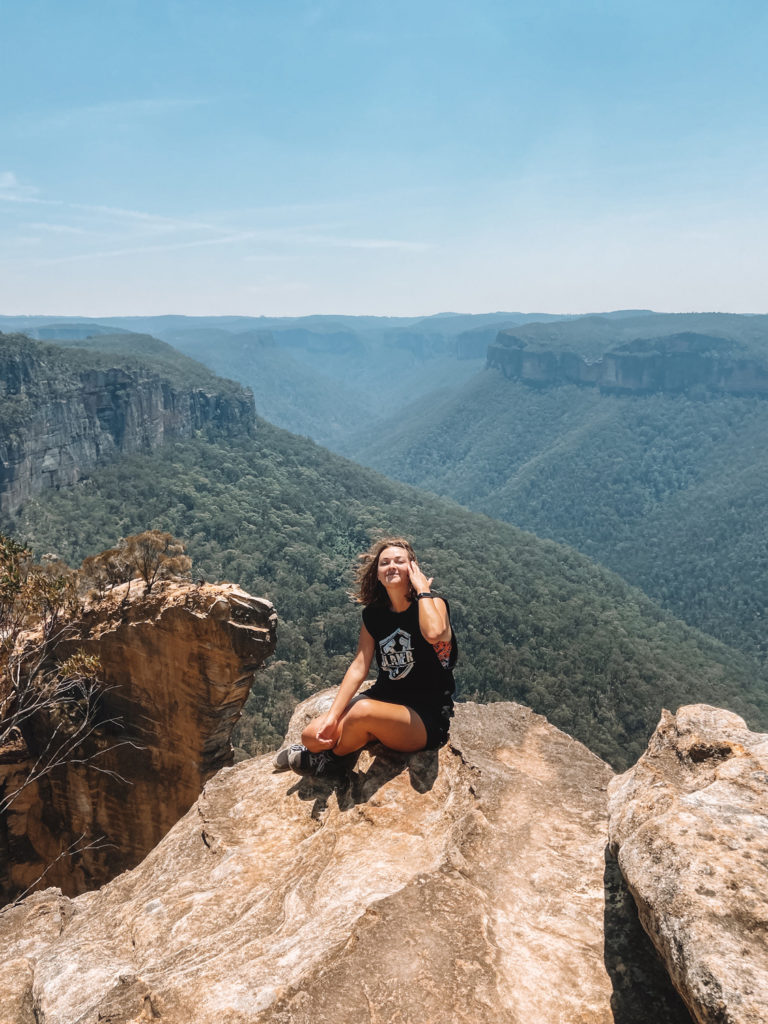 138. Met up with Eagle Eye Jones before watching them perform live (again haha)
139. Volunteered at the Good Things festival. Though I was told I might be needed for 5hours of work, after 2hours of putting on wristbands I asked to go on a break so that I could see Skegss perform. I was sent on my break early so I also saw The Veronicas, and was able to get right up front at the barrier for Skegss. Once I returned to see if they needed me to hop back on wristbands they ended up not needing anymore help. After that I was allowed free entry to the rest of the festival! I got to see Simple Plan, Falling in Reverse, Violent Soho, A Day to Remember, Simple Creatures and Parkway Drive. 
140. Painted with my friends for pres before going to see Eagle Eye Jones again
141. Spent Christmas with the girls for our yearly picnic at Carols in the Domain
142. Though the Lost Paradise festival was cancelled due to the NSW fires, me and my friends got together for a picnic down by the beach before going to a house party at North Head in Manly – the perfect place to watch the fireworks over the harbour towards the city…
You can see a lot more from these trips on my Instagram Highlights here!