With a whole lot of photos, here's the best ways to experience the amazing landscapes and wildlife that Whitehorse in The Yukon Territory has to offer…
> Northern Tales: Aurora Borealis Tours
The Northern Lights are about as predictable as wildlife, so you can't always guarantee a sighting, so Northern Tales Aurora Borealis Tours provides 1-5 night experiences to increase your chances. You are picked up from your hotel at about 10pm, and then driven for about 30-45mins to the viewing point, complete with a campfire and a quaint cabin stocked with hot drinks and snacks. Camera stands are provided and the tour guides are incredibly educated in what settings to put your camera on to capture the lightshow. The tour wraps up at around 1-2 depending on how good the light show is.
> Bushwalking near Wolf Creek Campsite
Wolf Creek Campsite in Whitehorse has a wide range of popular walking trails, very popular with the locals that need to walk their dogs. How long you want to walk is entirely up to you but if you're lucky you could spot some bright red salmon making their way back to their spawning grounds on the Salmon Run.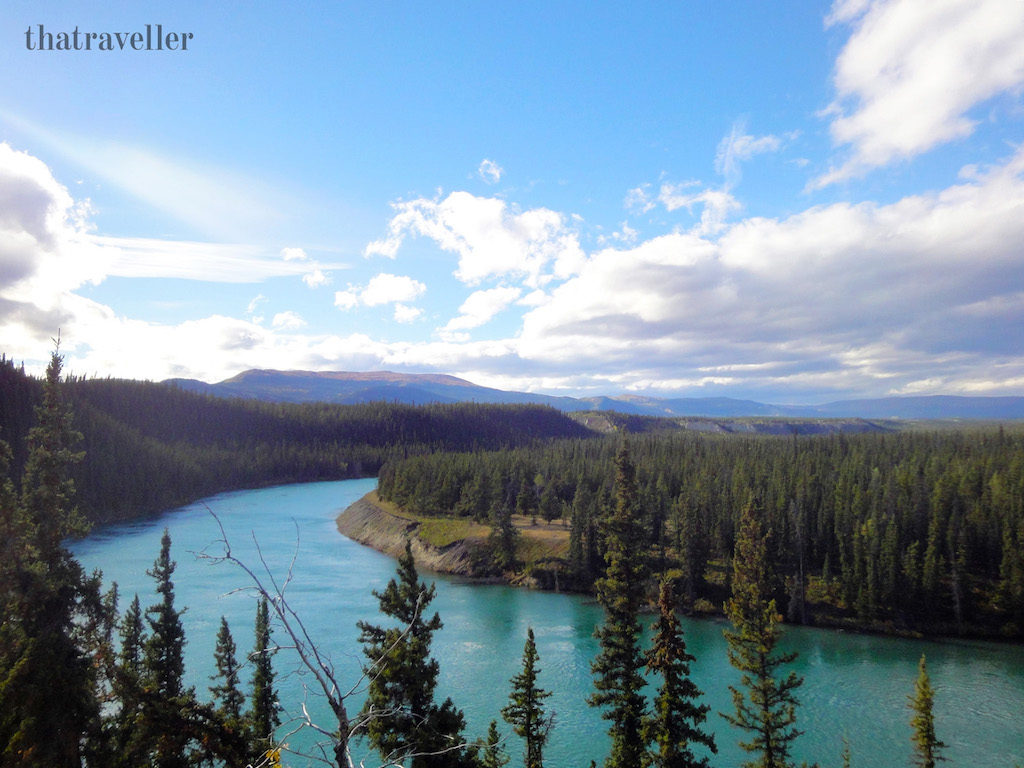 Now if you're with someone educated in their berries, this is the perfect place to go berry picking to make some fresh jam. The grounds are overflowing with pretty red berries so all you need is a little sandwich bag to carry them in. Late summer and early autumn is the berry-picking prime time in the Yukon, depending on your luck you could find; cranberries, soapberries, Saskatoon berries, blueberries, strawberries, cloudberries or raspberries.
Another cool sight is the leftover woodcarvings from the wild beavers.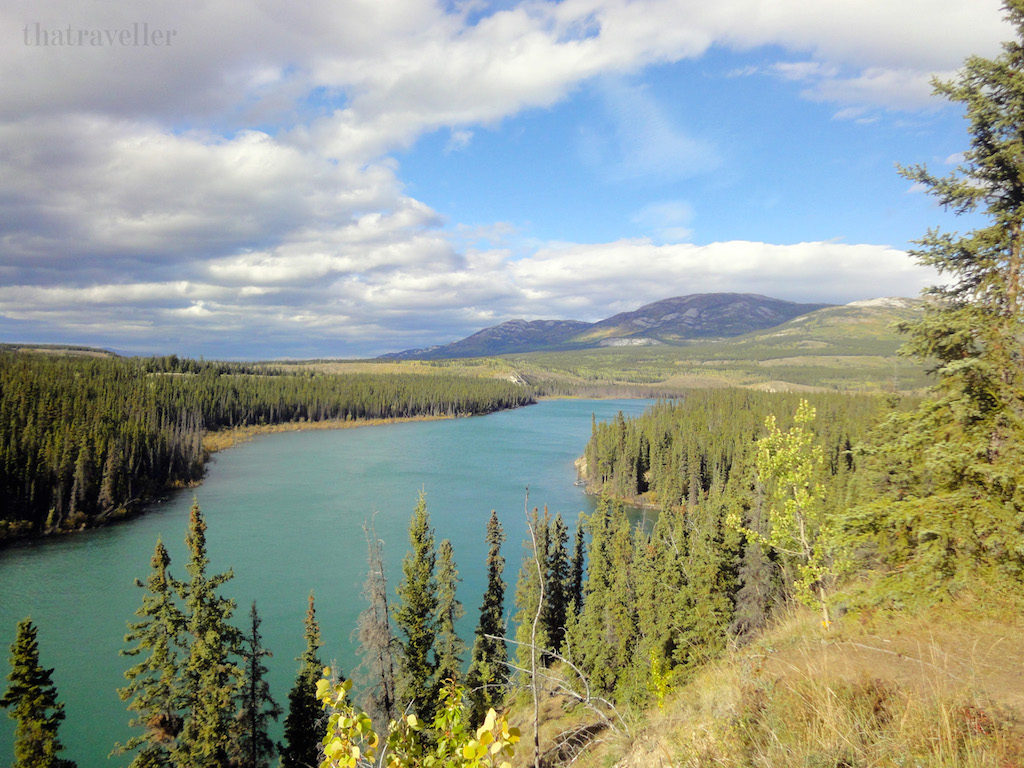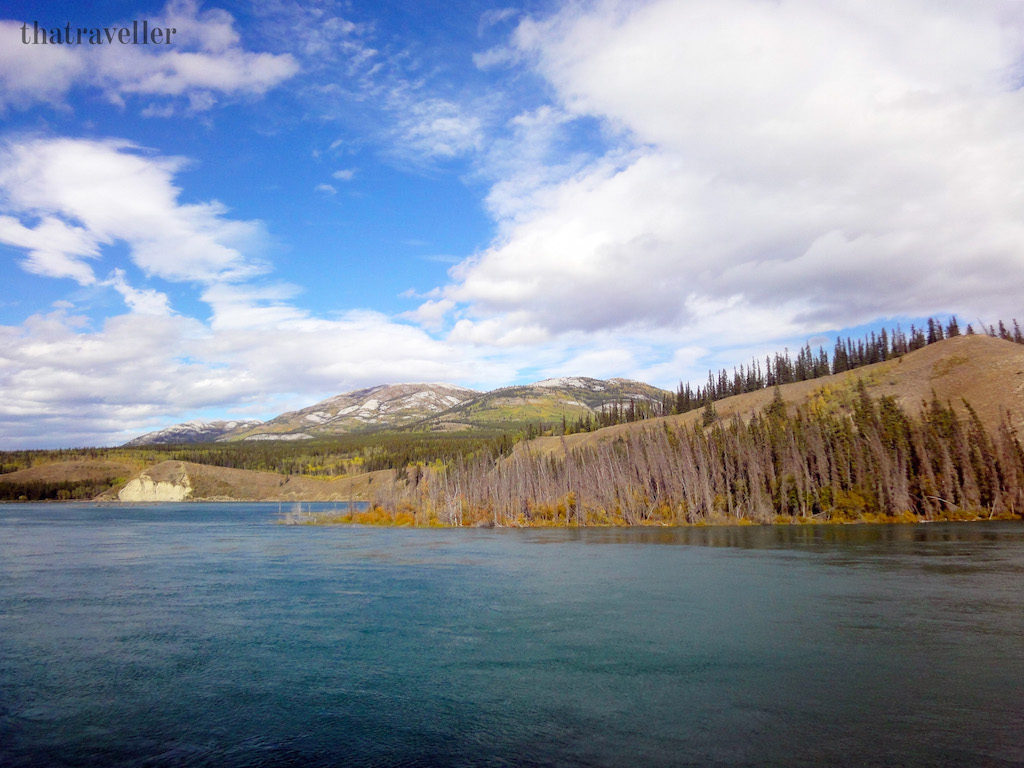 > Up North Adventures: Kayaking the Yukon River
This is a must-do when visiting Whitehorse – Incredible photo opportunities. Up North Adventures provides transportation from your hotel, water-lock bags, waterproof pants, and snacks and drinks for the journey. Guides also take their own camera so you can get some photos of yourself on your kayak – they provide these to you on a USB at the end of the journey.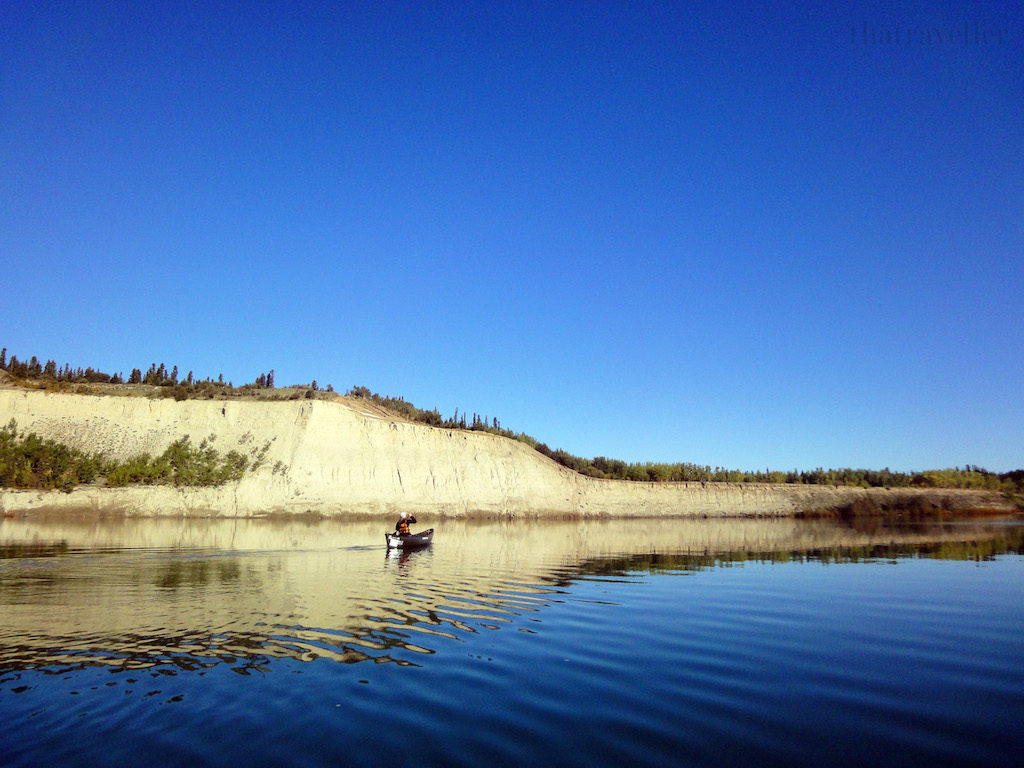 The trip down the Yukon is 20km and take about four hours. The day starts early and the guides show you how to take off with the current and the rest is a steady trip down the river. As well as the surrounding beautiful scenery, the guides are educated in the wildlife and history of the area, including the famous Klondike Gold Rush.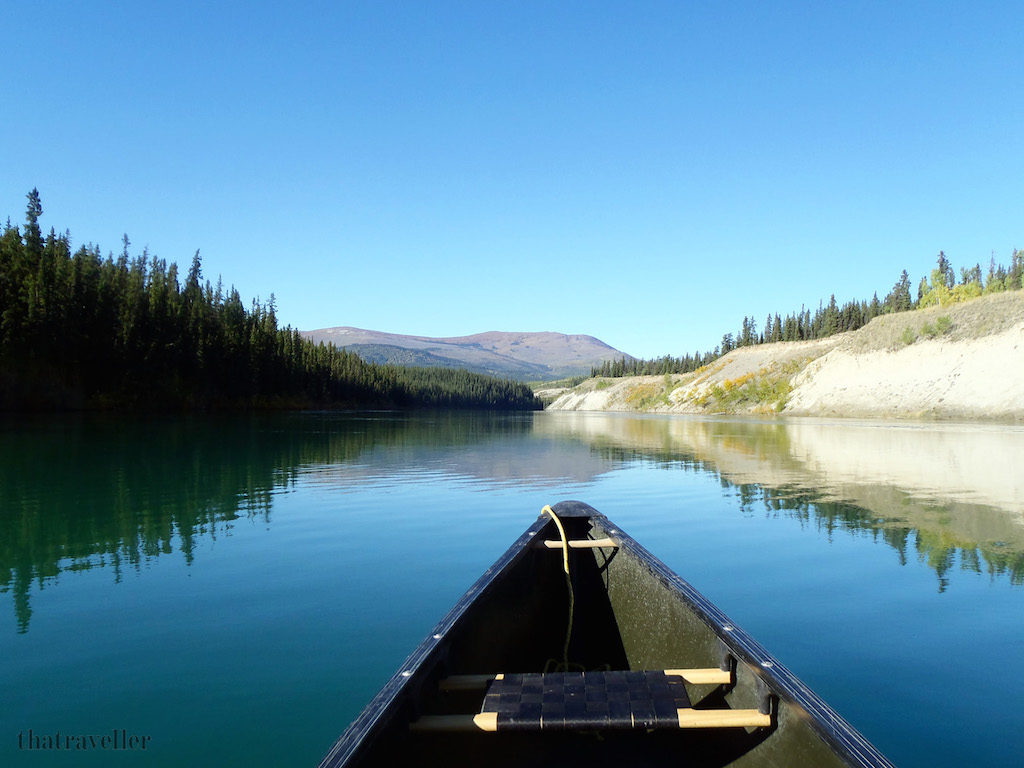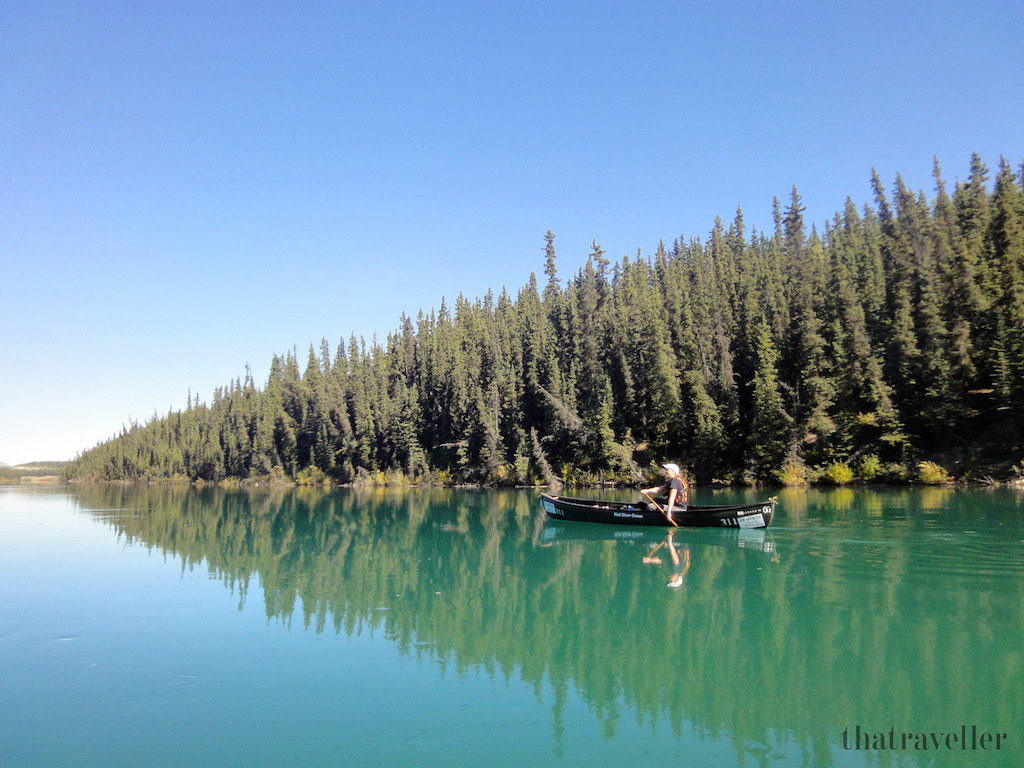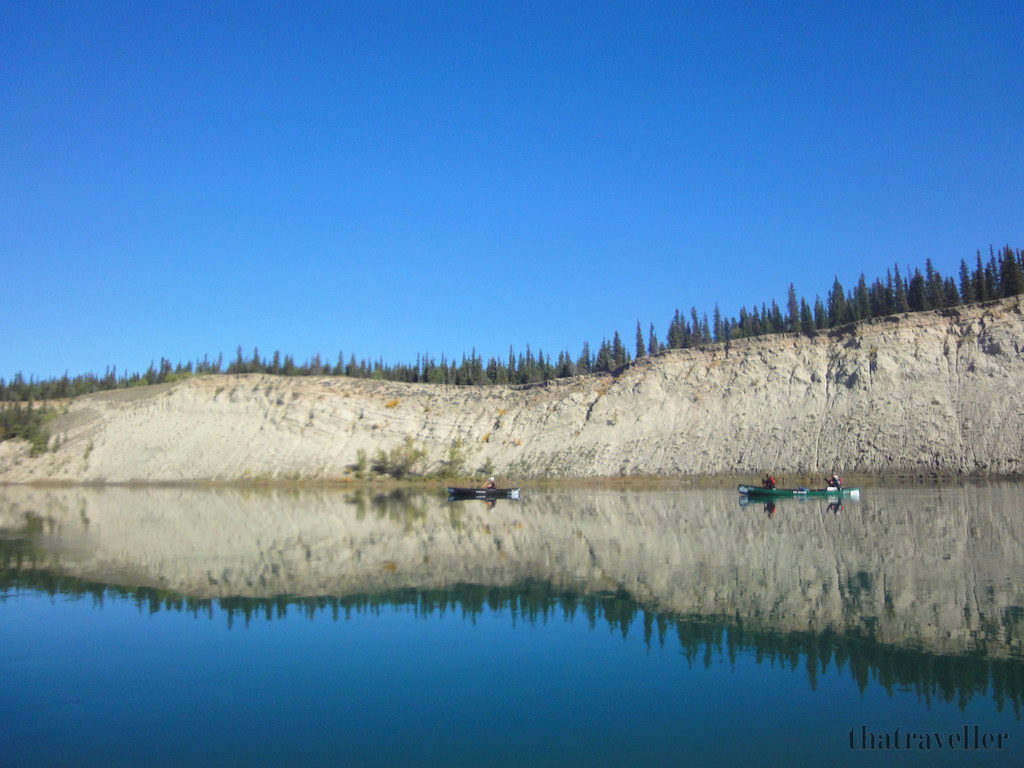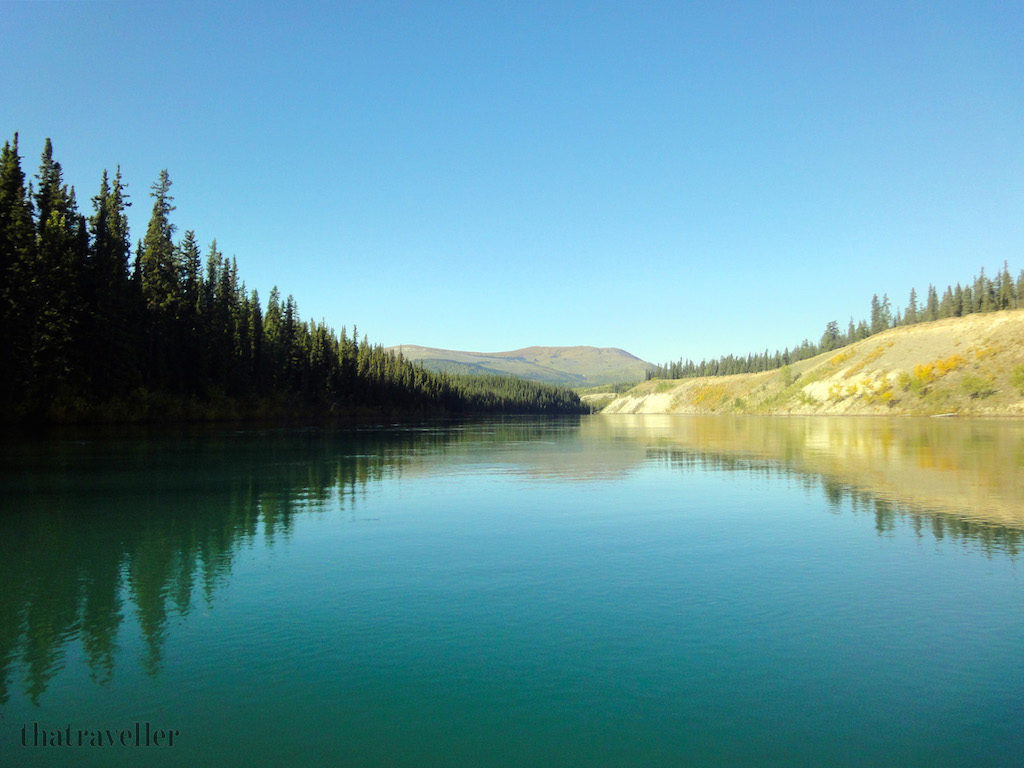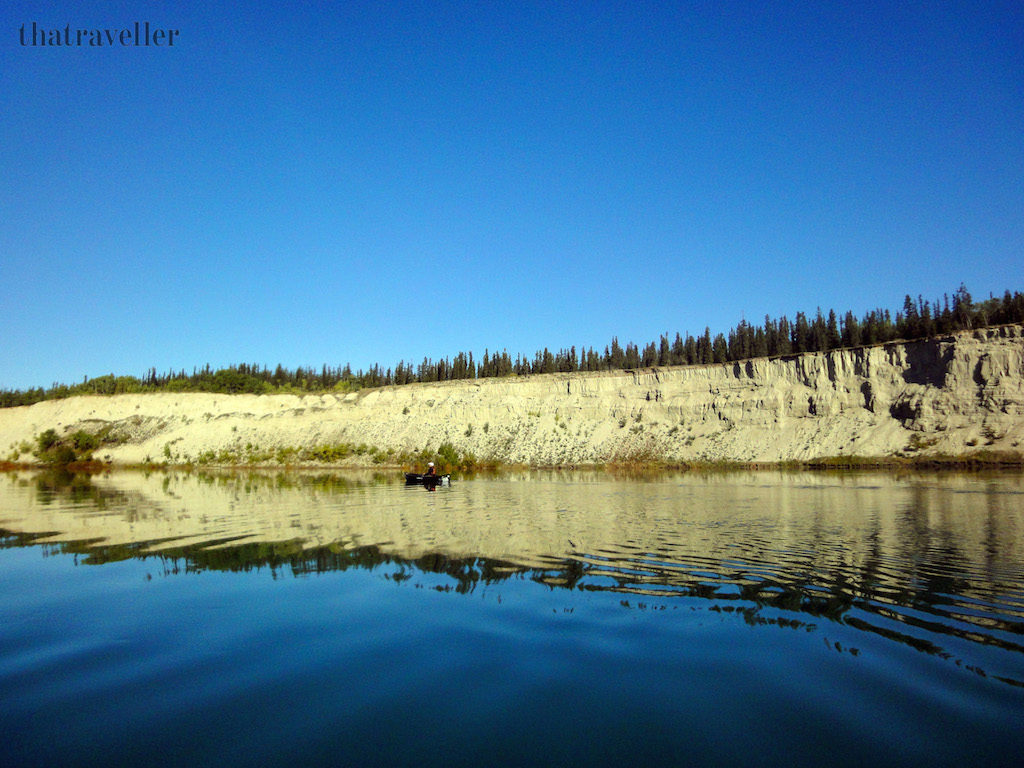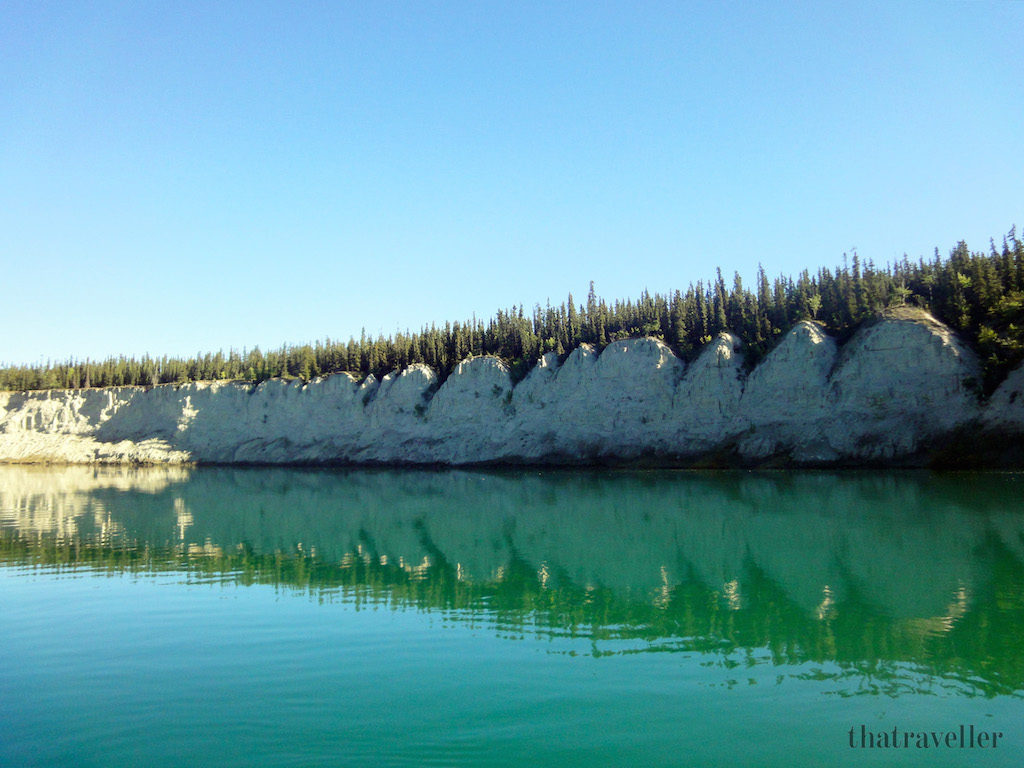 > Up North Adventures: Hiking near Fish Lake / Mount McIntyre.
Up North Adventures also offer a range of guided hikes around Whitehorse, all of which you can go at your own speed and own length. The hikes can vary in levels of difficulty, but the hike near Fish Lake was a short 2-hours up a steep incline, (easy enough for the littlies though). Once we reached an incredibly coloured clearing we stopped to take photos and then made our way back down the mountain.