When will she learn?! Good question. You could say that this story is a little bit late… and you would be right. Happy 2020!
?️ Booking obscure accommodation while solo
I really have no idea what I was doing when I booked this accommodation. I'm almost convinced that I clicked the 'SHOW > cheapest' option and just clicked on the very first one that showed up. I arrived in Naples not too late at night, but it was dark, and I'd never been there before. I could see that my hostel was just a short walk down the main road from the bus stop. I reached the point where google showed the little red marker, but I couldn't see any entrance. I circled the building, and nothing. I tried asking someone but no one had heard of the place. With no 3G I couldn't tell much about the building, but I saw one big entrance, and eventually a sign saying which door to go through and which floor to find the hostel on. 
The elevator up was small, slow and coin operated (though it had credit at the time). I found the hostel and checked in. I knew I still had to pay, but they never asked me (I paid mid-way through my stay), and they never gave me a key. But, why give me a key if the doors have no locks right? Yep, no locks, no keys, just an open-door sort of policy – I was glad I had luggage locks! 
On one night there was a blackout, but only in my room while I was alone. They told me they couldn't fix it until morning, and he also noted that the locks I use are very easy to pick (as he studied locksmithing). Any roommates that passed through spoke little English, I don't think I spoke to anyone for days. You could tell I felt right at home?! Let's just say I was pretty happy to check out. 
? Getting lost on a hike
Or you can read about it here…
?
Not researching the destination enough
This one was quite a surprise to me. It's a part of travelling that I'd never even thought of before. When you see a picture perfect panorama of the stunning Positano, you don't look at it and think "man that's probably a lot of stairs isn't it?". Well, it is, and no I never thought that. It almost seems like it should have been common knowledge, but I had no idea what I was arriving to. 
My accommodation in Positano was located at the top of the hill, but to visit the town centre or the beach it was about a 20minute walk down stairs and then the return afterwards. I felt bad thinking about any elderly couples that would visit not knowing this, because none of the main roads went down into town, how would they handle all the stairs in this heat? Even if you weren't staying up the top like me, you'd have to bring all your luggage down from the main road, and back up when you leave. I mean I could see some of the fancier places had bellboys to help you out, but man, on an average day I was climbing about 90floors!
Not to say that this would have stopped me visiting Positano in any way, it just made me reevaluate the way that I look at destinations when I'm choosing them. I need to think about all the different things that will make the destination what it is, and that way I can be better prepared. I.e. if I was staying in town I would've used a backpack rather than a suitcase. 
Expectations…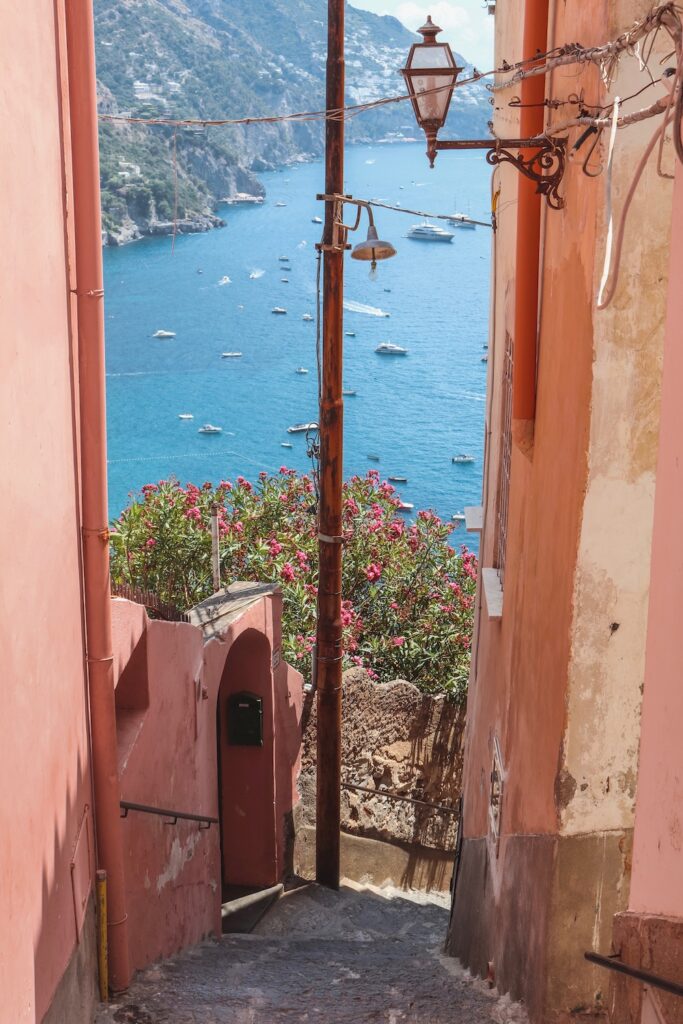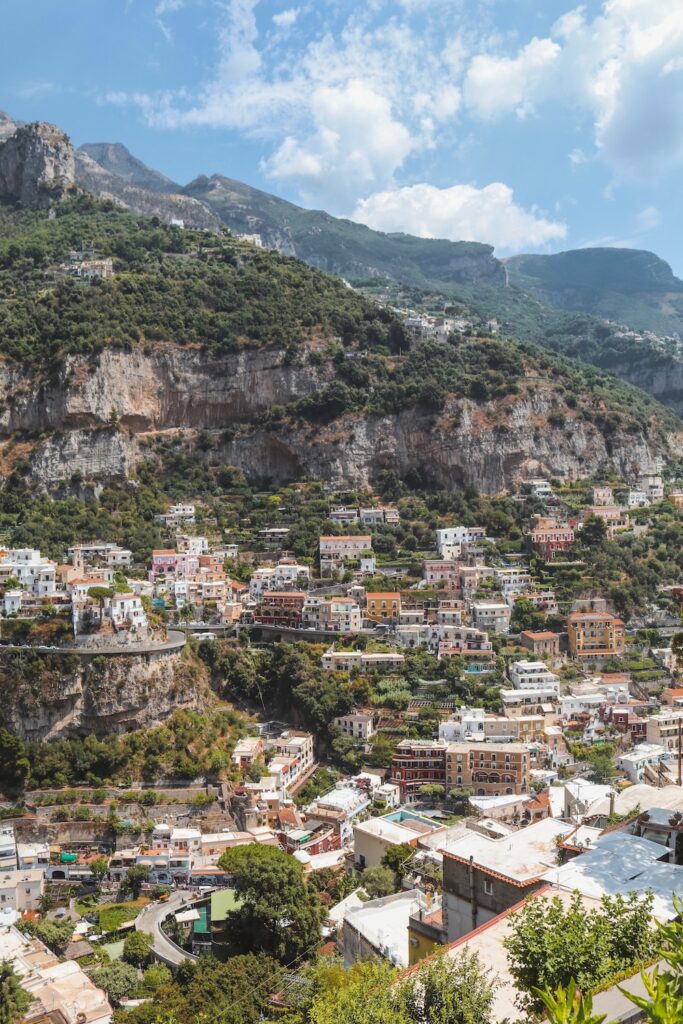 VS Reality…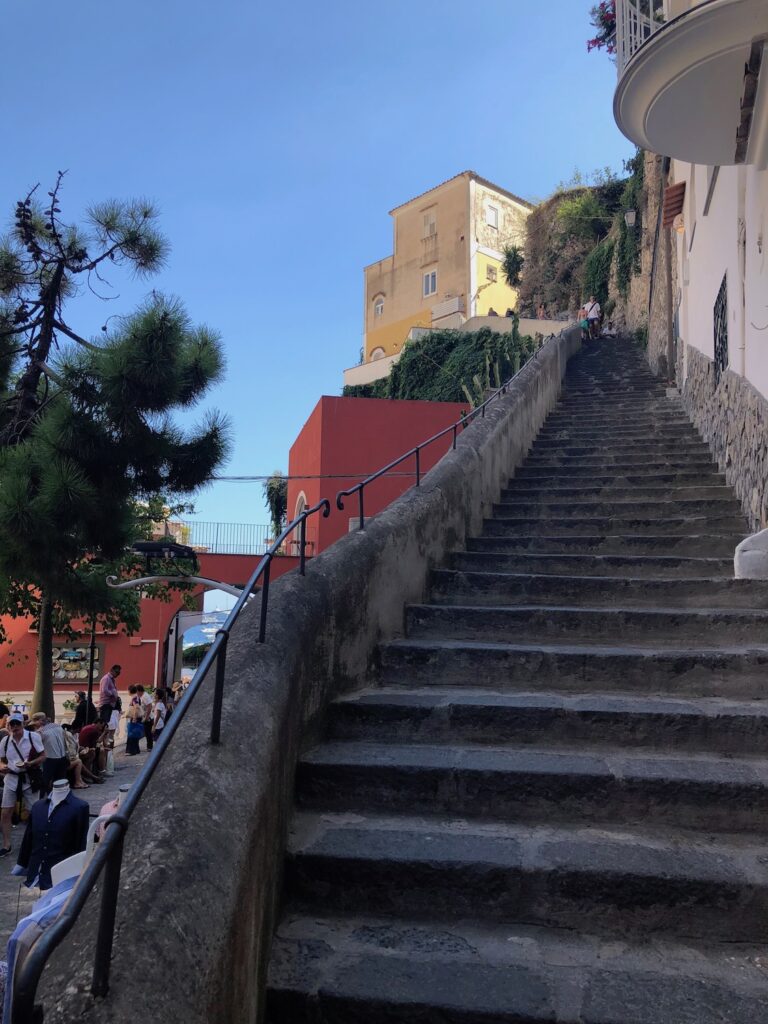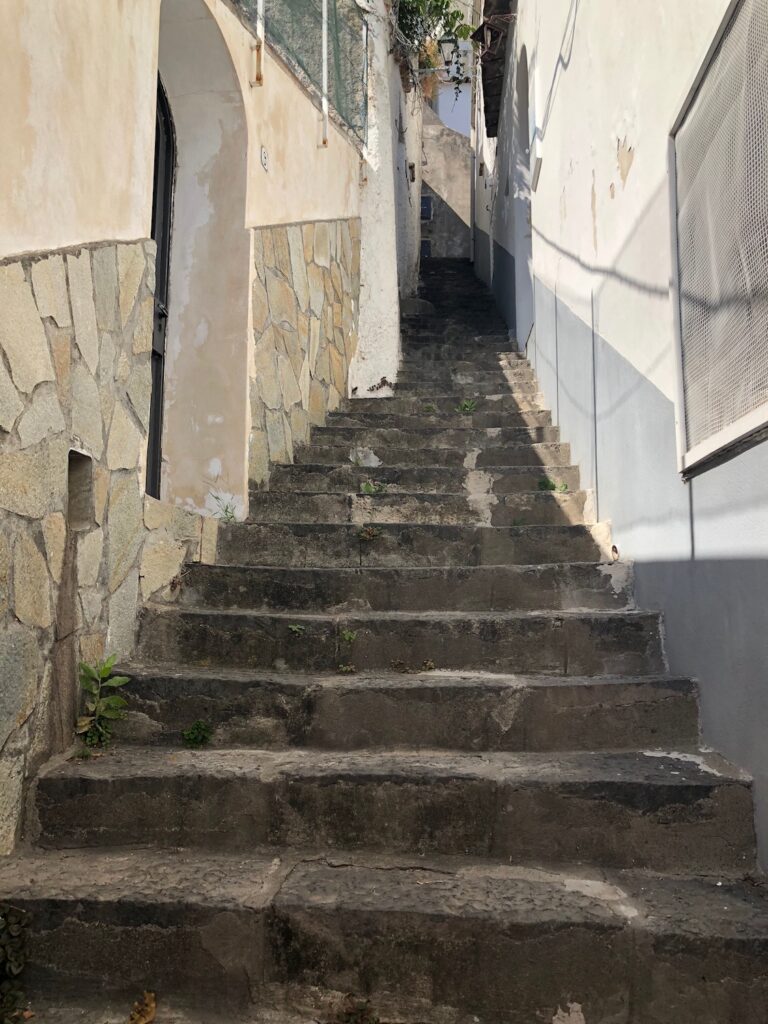 ?  Relying only on public transport
Another story for Positano, while on my last day before returning to Naples I'd decided to just wait until about 6 or 7pm before leaving. It was the middle of the week, so I figured I'd just spend my day at the beach and then get back as late as I could before it got dark. The bus stop was right outside of my hostel, so once I'd showered and got my luggage together I waited. There wasn't anyone else there, but slowly it got busier and busier. 
After a short while there was a crowd, and lots of eager tourists pushing and shoving. There were only a few people that had luggage like me, so I knew it was going to be hard for us to get onto the buses – although the buses are coaches, you can't put your bags underneath, you just have to take them on board with you. 
The first bus came, and one woman who'd arrived much later than me shoved on, and he closed the doors. They were already too full and he said people with luggage should wait for the next one. Over about 45minutes another two buses passed and never stopped. Two Australian girls on the same mission as me said that there'd been 6 or 7 buses since they arrived. It was getting later and later, and we wondered how long we had before we could no longer get the train home. In the end a taxi let 7 of us split a taxi for €10 each, and even stopped at an ATM for those of us who had no cash.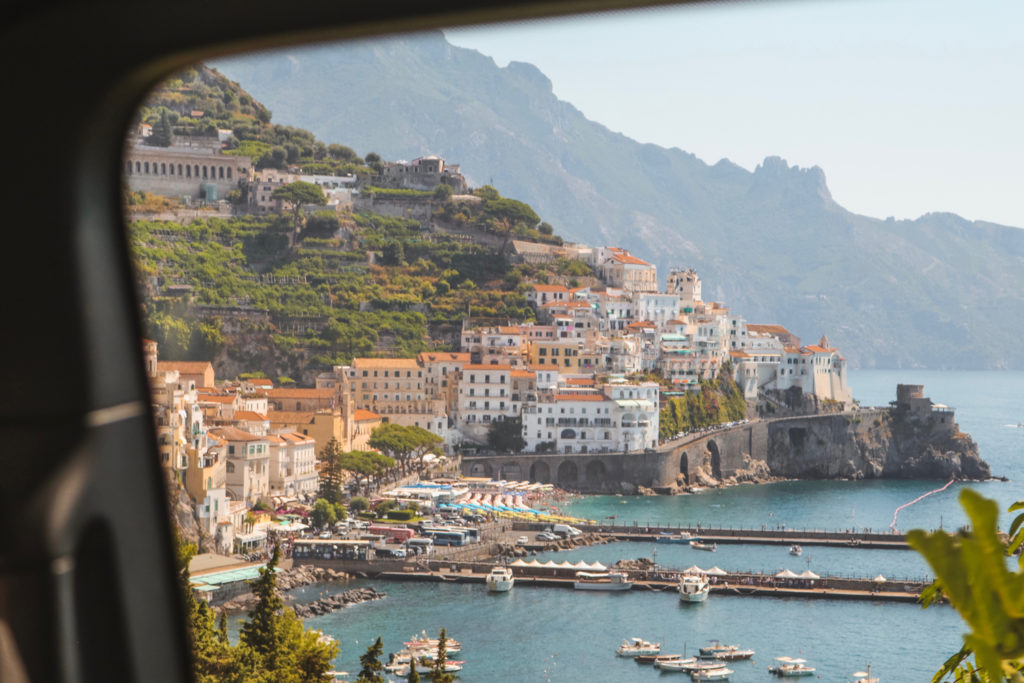 ?  Predrinking too much to save money
I think we've all done this at some point in time, but a more sour spin on it is when you realise that you've totally missed an opportunity. For example, while in Croatia we were heading to the famous Cave Bar in Makarska, I'd been warned that they're notorious for overcharging, so I just drank up on the boat. We'd had a family dinner with included wine so I helped myself, and ended up being too drunk to enjoy the night. Once I got to the nightclub I just sat down on the beach, warded off any randoms that tried to get friendly, waited until I'd sobered up a bit, and then I walked back to the boat to pass out and sleep it off. Night completely wasted!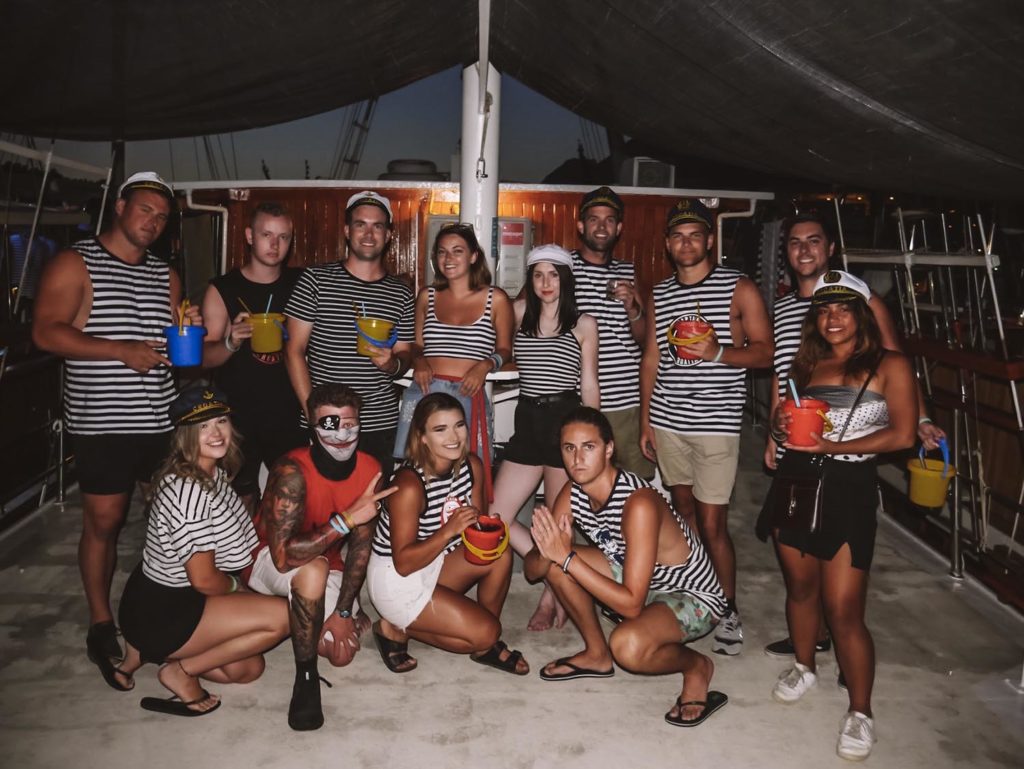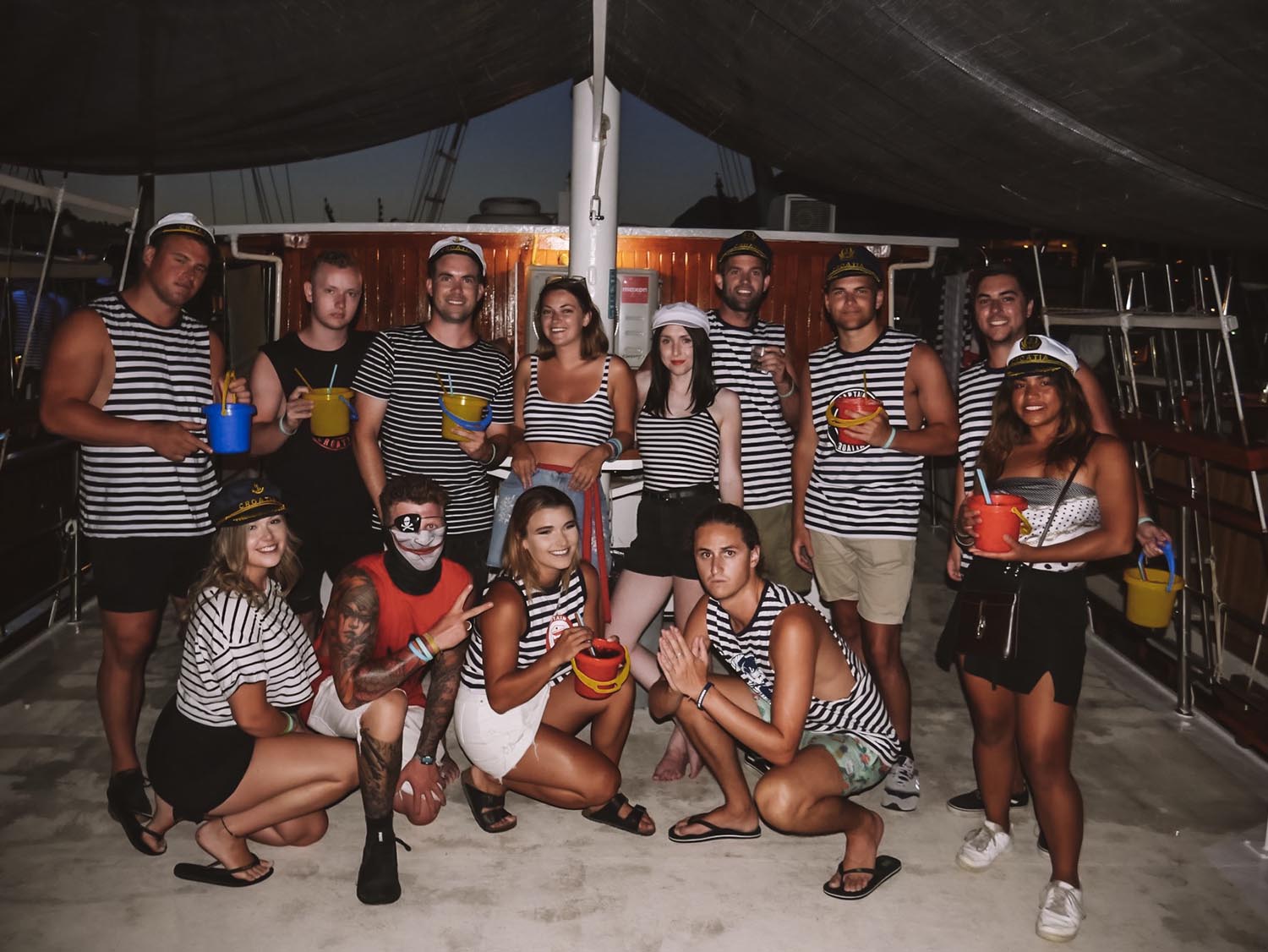 ? Putting a powerboard above my head while sleeping
One fat lip later and I've learnt my lesson…
☼ Getting heat stroke before a flight
My last day in Split, I'd made plans to meet up with the remainder of my Croatian Busabout family until we needed to leave for the airport that afternoon. I checked out, and walked about 10minutes to meet everyone for breakfast. It was a short and easy walk, but suddenly I felt sick. I felt woozy, and faint to the point where you can feel yourself sweating out of places that usually don't sweat. I was very disappointed to see that they were sitting inside when it was about 35degrees out, but they weren't bothered by it. They'd pre-ordered my smoothie bowl for me, but after a short while they noticed I was just staring at it. 
"Aren't you going to eat that?"

"I think I'm gunna go outside actually"
I faintly heard my friend Reece ask me if it was that bad, but I tuned everything out to concentrate on my breathing as I walked outside. I felt very close to passing out but I found a windowsill by our table and sat there. Reece followed me outside concerned – what a gem amirite?
Long story short, I ended up projectile vomiting my bright pink Dragonfruit Bowl all over the bathroom mirror, sink, walls and doors. Yup. I spent about 20minutes cleaning the bathroom and then I felt better, not even aware I'd needed to be sick. With plenty of time before our flight and not a lot of aircon around us, once we finished breakfast we kept the day nice and easy. I'm so glad I wasn't alone for this day, if I'd made my way out to breakfast and been that sick I don't know how I would've gotten myself to the airport later!
Moral of this story – DRINK MORE WATER. 
Shout-out to my Wayno Reece who went out of his way to make sure I was okay during all of this. 
? Not organising our airport transfers in time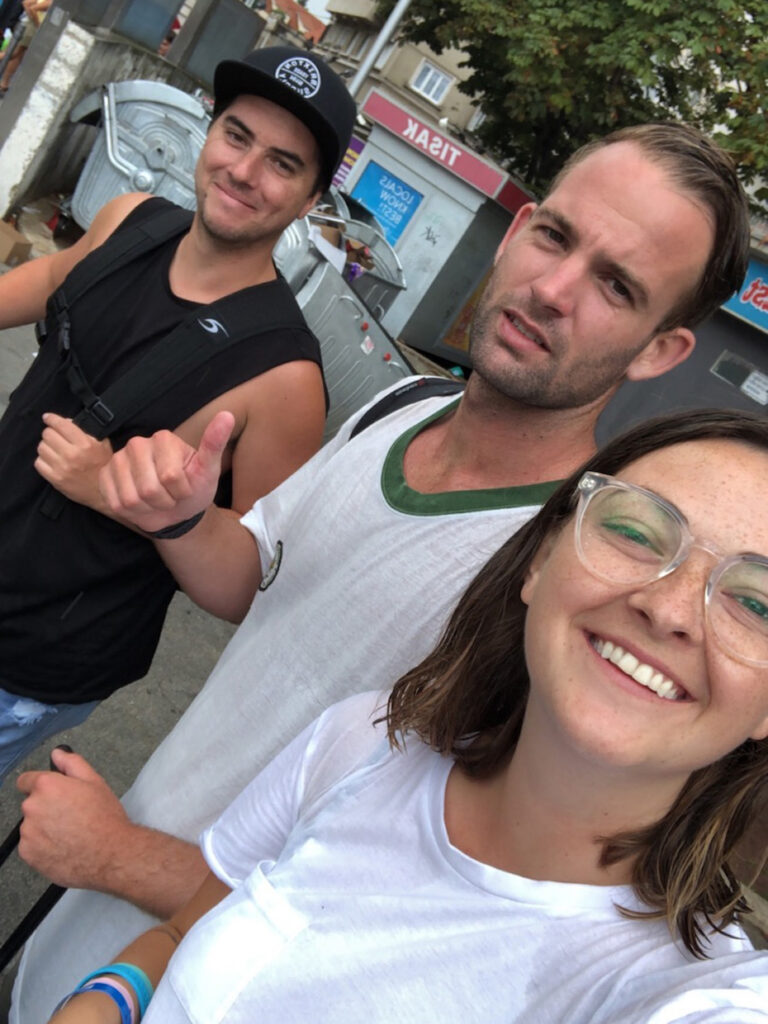 On the same day as my last point… It was early in the morning, two friends and I had gotten an uber into town – and we'd started getting chatty with our driver. We were asking him what was the best way for us to get to the airport (which is about a half an hour drive out of town). Everyone else we knew had booked airport transfers from the bus terminals, but we hadn't really looked into it. Our driver ended up offering to meet us later to take us to the airport, splitting a reasonable price for us. We got the guys number, and we were sorted. We arranged to meet him back at the same place he'd dropped us off, and then we just went on with our days.
As the day got later, the weather took a turn, and so did the traffic. All of the roads around Split were filled with cars, airport coaches, and it began to pour. We'd messaged our driver and he said he was on the way, so we went out to the spot. In rained more, and he was nowhere to be seen so we moved somewhere slightly undercover. It was almost as if every tourist in Split was leaving at the same time, because everyone else was also trying to shuffle under what little cover there was from the rain. We messaged some more, and he said the same, and as time started to pass we started to doubt our decision. The more time that went on, the less time we had to get onto to our flights.
He eventually showed up, but we were drenched, and the traffic hadn't improved. We got to the airport so late that I went straight through security, hugged my friends goodbye and got onto my flight! In hindsight, the airport transfer probably would have been the safer bet!