My first time staying in a hostel was pretty intimidating. I was a fresh 18 out of high school exploring my way around America solo. I was happy to stay in more expensive, private accommodation – but my bank account was not. I was feeling awkward and out of place. I was honestly happy by myself. Something I never would have thought 6years later was that I would be working in one, and absolutely loving it!
Hostels, what are they?! Hostels are a form of low-cost, short-term shared sociable lodging where guests can rent a bed, usually a bunk bed in a shared dormitory room. This usually has a shared lounge and kitchen. Rooms can be mixed, single-sex or private. Depending on the establishment they could offer ensuite rooms or shared bathroom facilities, or both!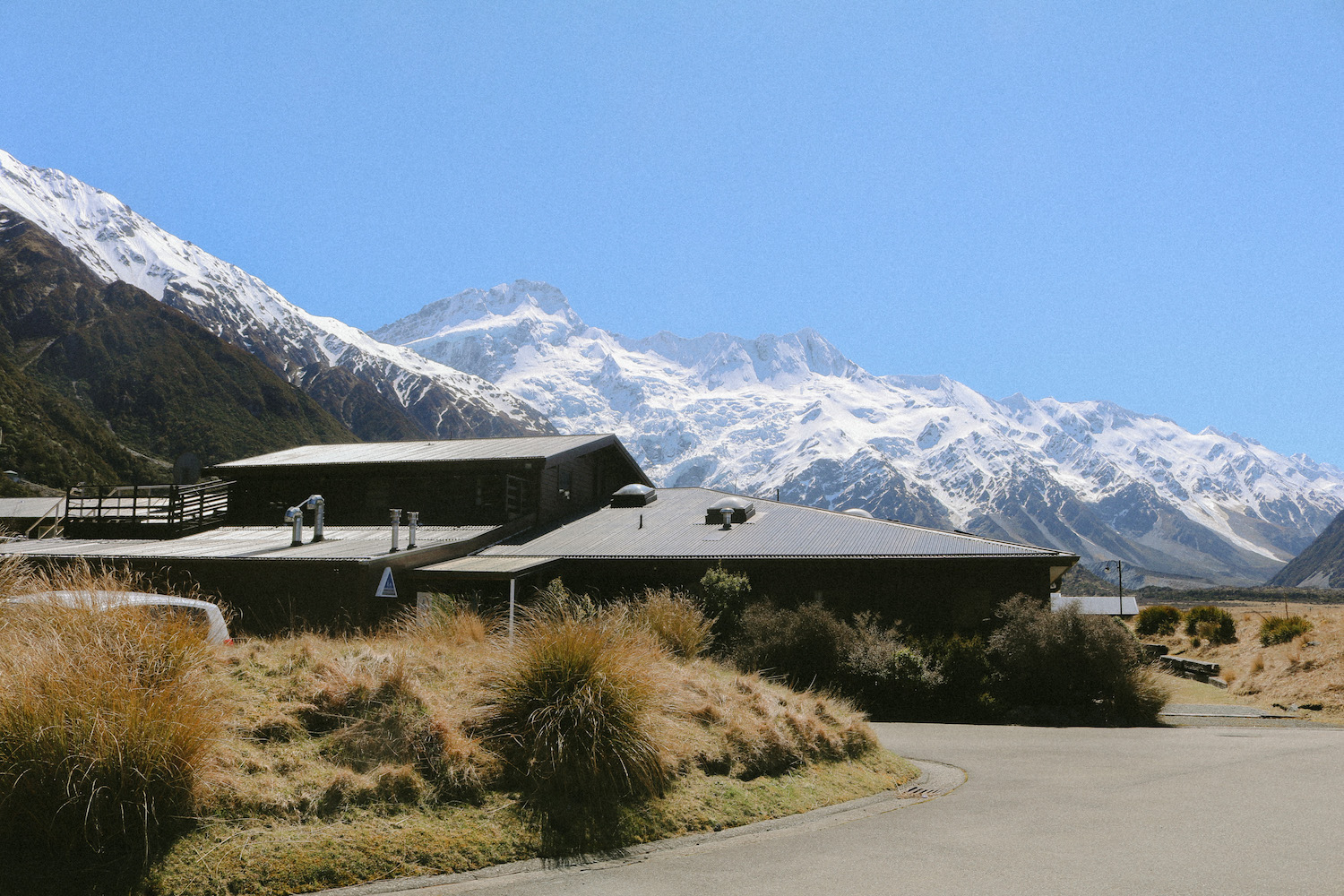 Hostels are particularly popular with backpackers because they offer a low-cost and super social environment. This provides a base for travellers where they can get to know other likeminded vagabonds from around the world – perfect for solo travellers! Hostels are an entire experience, maybe you'll have roommates who party till 5am, maybe you'll be bunk-buddies with a total creep, maybe everyone will be anti-social and rude. It can happen. But sometimes they can be the best part of your trip – it's where you can make friends from all around the world, maybe you'll be introduced to experiences you never knew were available, and maybe you'll be the ones partying till 5am because you're having the absolute time of your life! The possibilities are endless! The chance of having a completely life-changing experience generally outweighs the chance of a bad nights sleep… at least I think so!
I have worked in backpackers hostels in both Australia and New Zealand for over 2years, so I have a particular expertise in knowing the ins and outs of how hostels work, and what to expect. Having stayed in hostels all around the world – I have a pretty wide range of experiences to compare and contrast. So, let's start with the basics; 
What to Look for before Booking;
You might like: Hostel Recommendations & Reviews
What facilities do they have?
I actually didn't know (until it was too late), that not ALL hostels have communal kitchens. Something to double check before booking at a hostel is to make sure they have all of the facilities that you're after. Do they have the basics; wifi, common areas, kitchens, 24hour reception. Next you can check the less common things they might have that you're after; an on-site bar or restaurant, activities. Take these things into consideration – when will you be checking in – during opening hours, or after? Are you sticking to a budget and planning to cook your own food? Do you need to get some work done and rely on wifi to do so? Will you need to do laundry?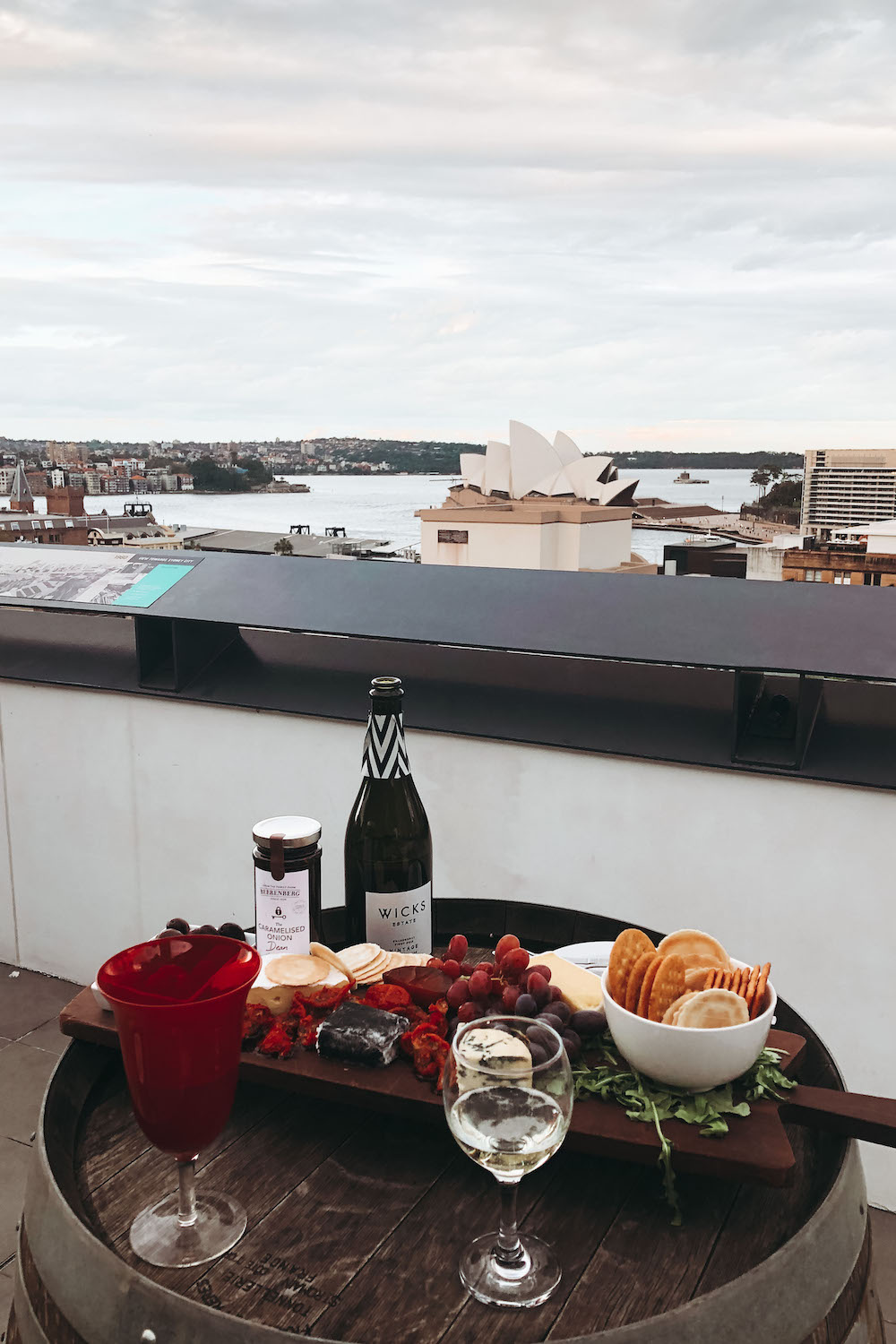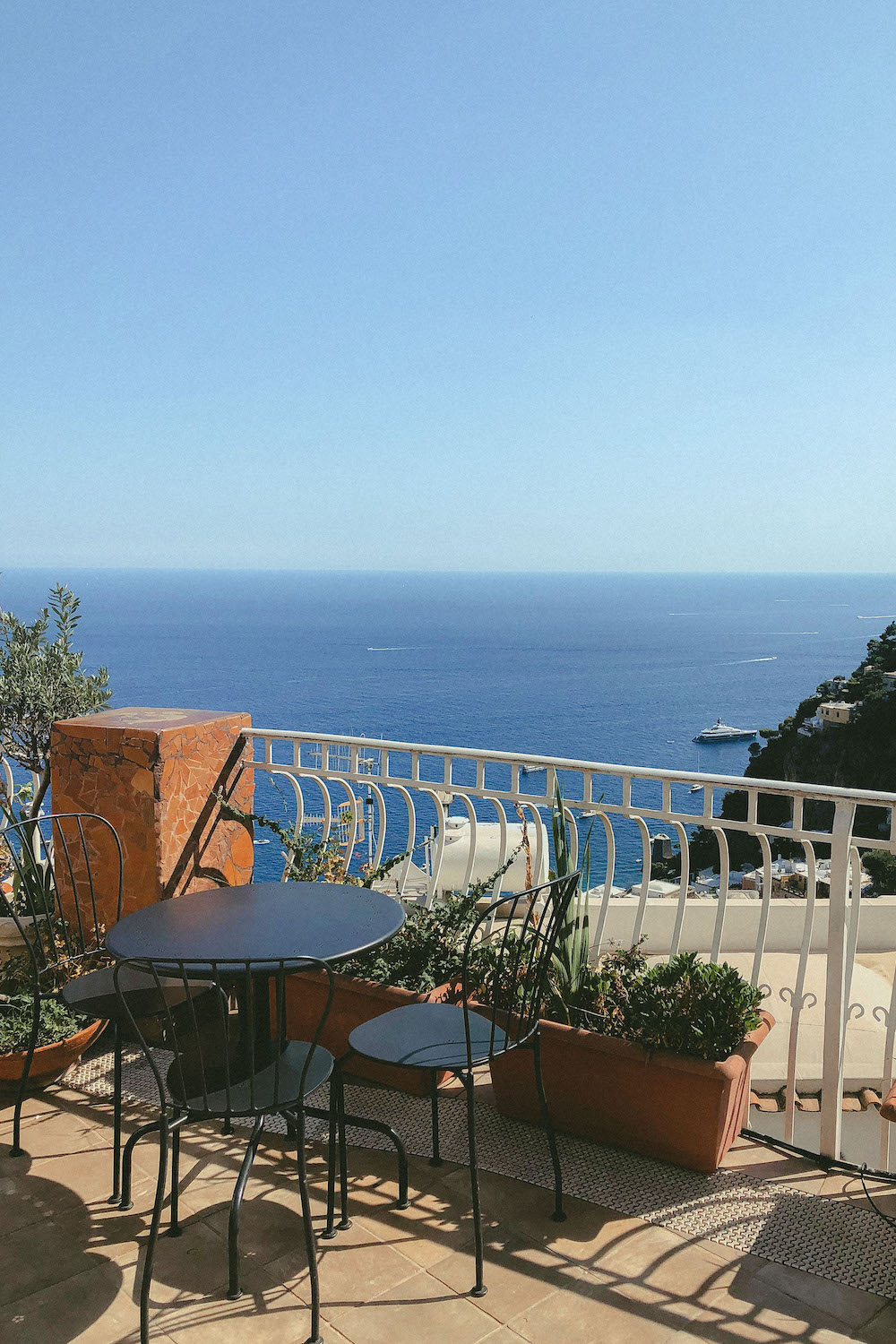 Lockers
Something else to look out for when checking the facilities is whether they have lockers. Most hostels have lockers, whether they are coin operated or just a cage with a handle on it – but some don't. Hostel that do provide lockers, usually NEVER provide locks, or have them for sale at an additional cost. I always travel with a padlock and some way to lock my bag. Suitcases usually come with built-in locks nowadays, but for travellers who use backpacks, you can also get external locks that suit these. I recommend using a code-padlock so that you're not then worrying about keeping the key safe.
Location, location, location
One of my favourite features on sites like Hostelworld & Booking.com is the map feature. At first glance, hostels can be cheap, but this is usually when you'll see that that's because it's no where near the city itself. In the end you'll spend more money getting to and from the city than what you might have payed just to stay closer. Make sure you pick somewhere that isn't too far away, or has easy access into town. If necessary, also be sure to check how you can get to/from the airport or train station.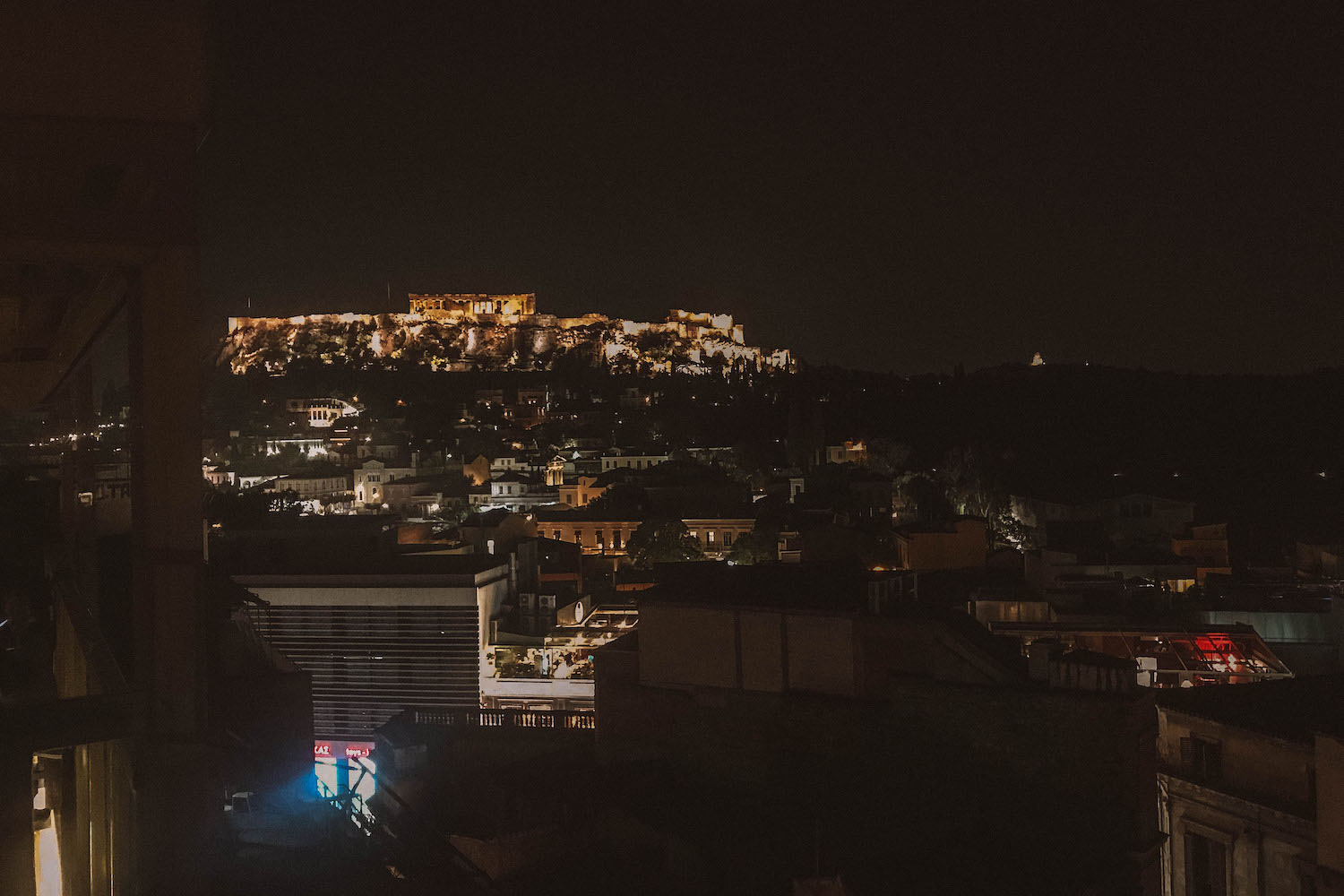 What does the hostel offer?
A lot of hostels offer great activities to get involved in, whether it's run by the hostel themselves, or by a partner company it's a great way to get to know some of the other guests and explore some of your new destinations. These can range from family dinners, to walking tours, pub crawls and drinking games. Usually these activities will be pretty cheap or even free – for pub crawls they'll usually include free entry and sometimes even welcome shots! Go get mingling!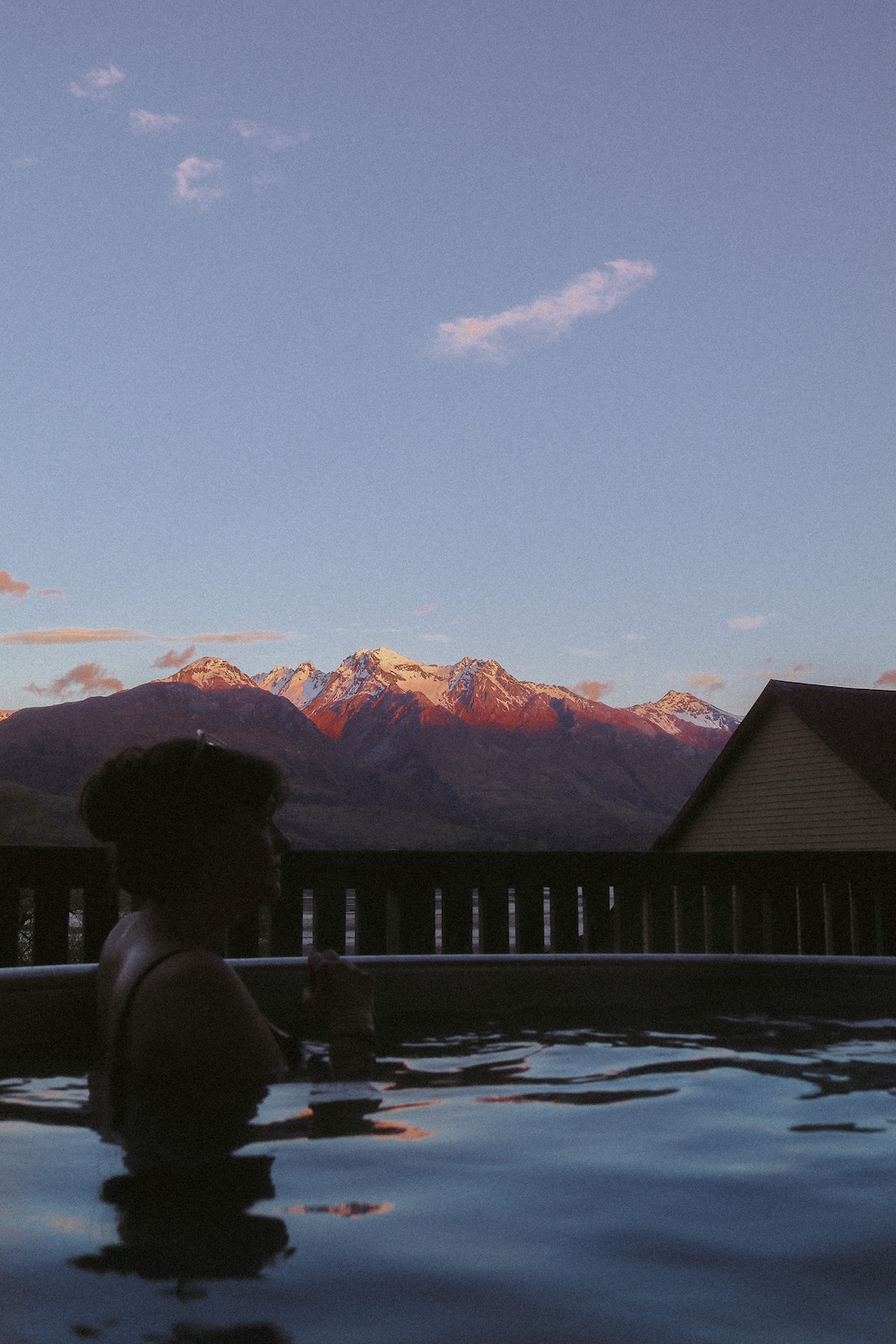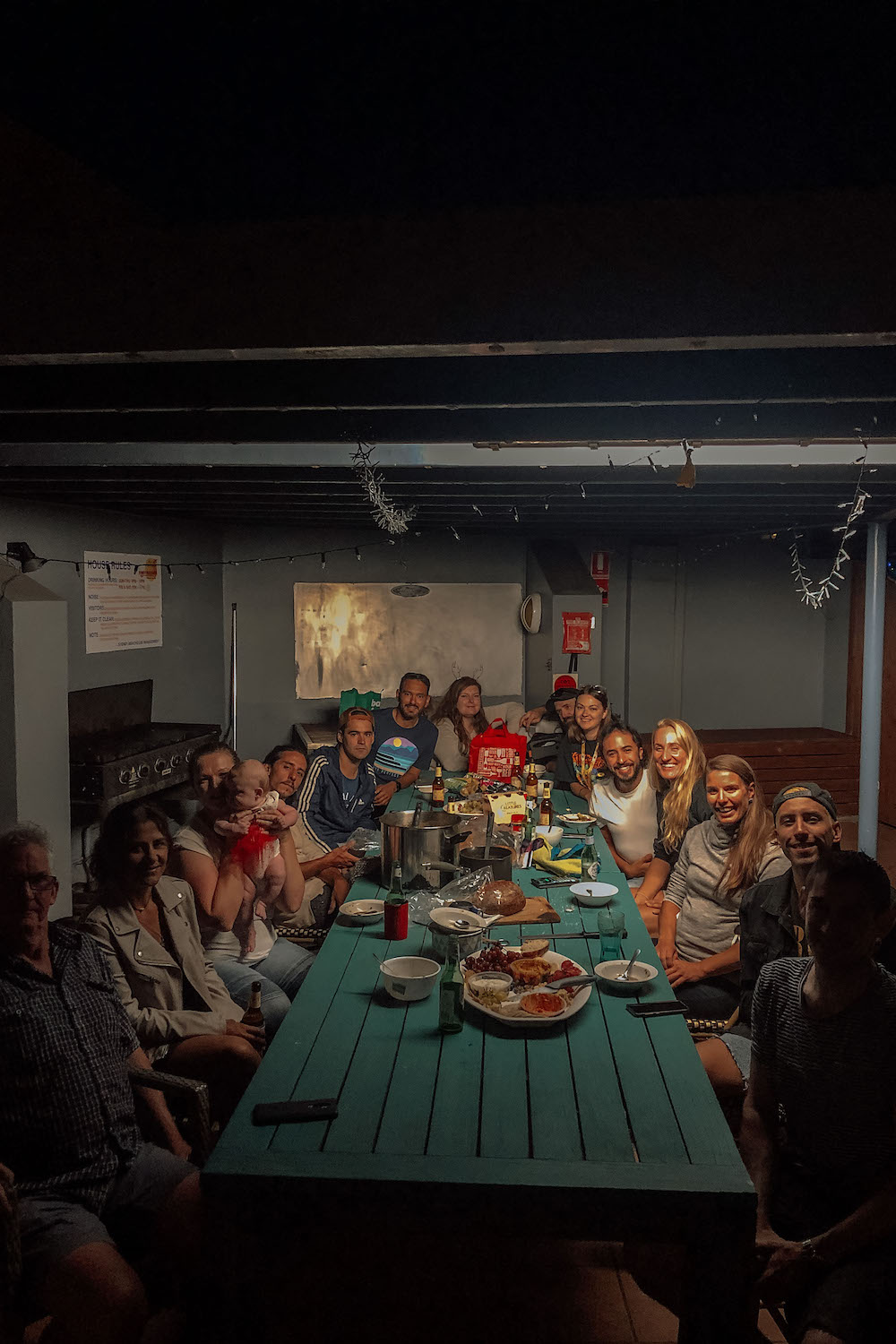 Party hostels
If you're on holiday looking for a good time out on the town, party hostels are the place for you. These kinds of hostels will usually be identifiable by having on-site bars or clubs, or by promoting pub crawls. These hostels are usually filled with other likeminded partiers and give you the safety of travelling in numbers which is great for solo travellers. If you're shy or solo, jump onto a pub crawl and they'll give everyone a chance to meet each other and then the conversations (and drinks) will just start flowing!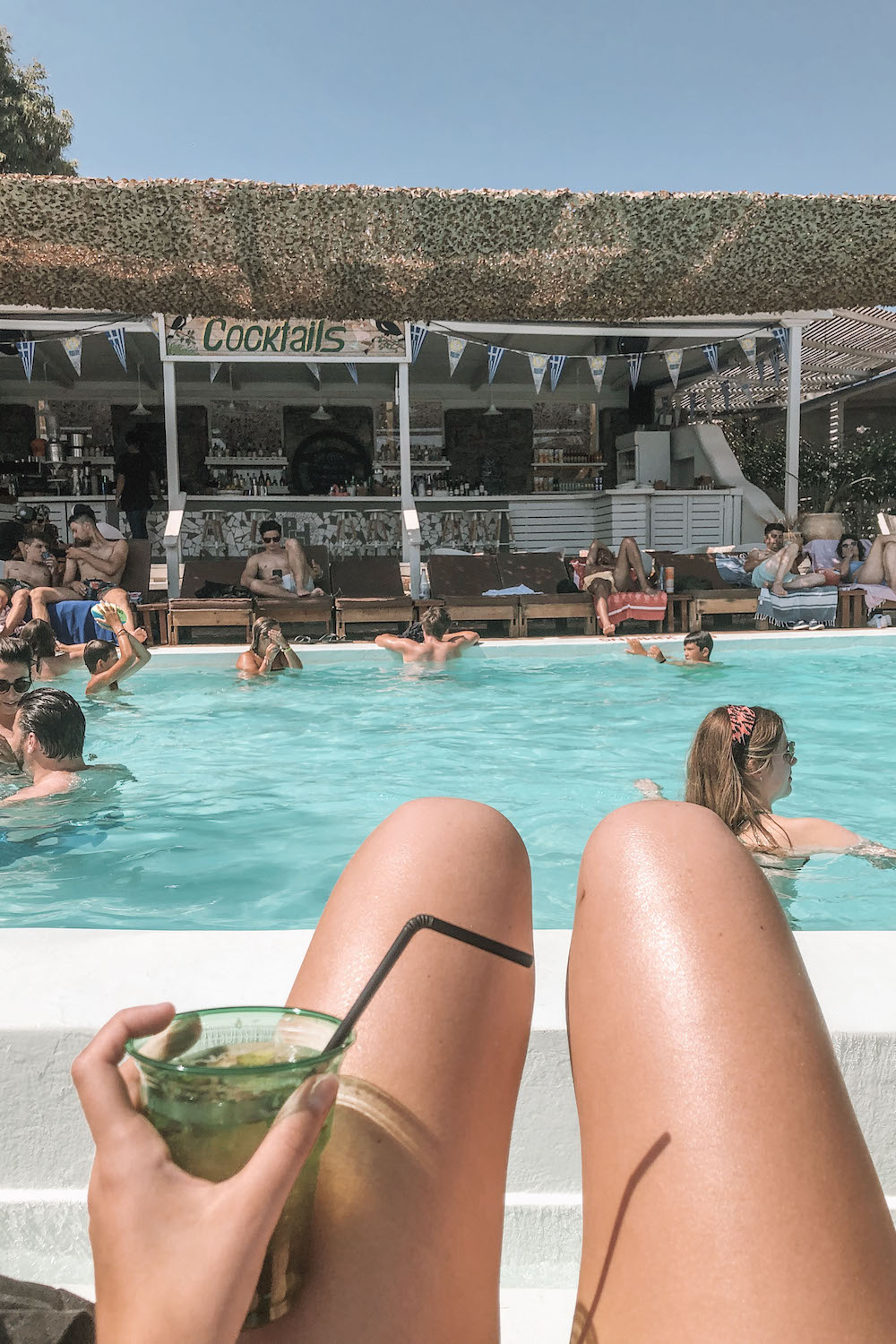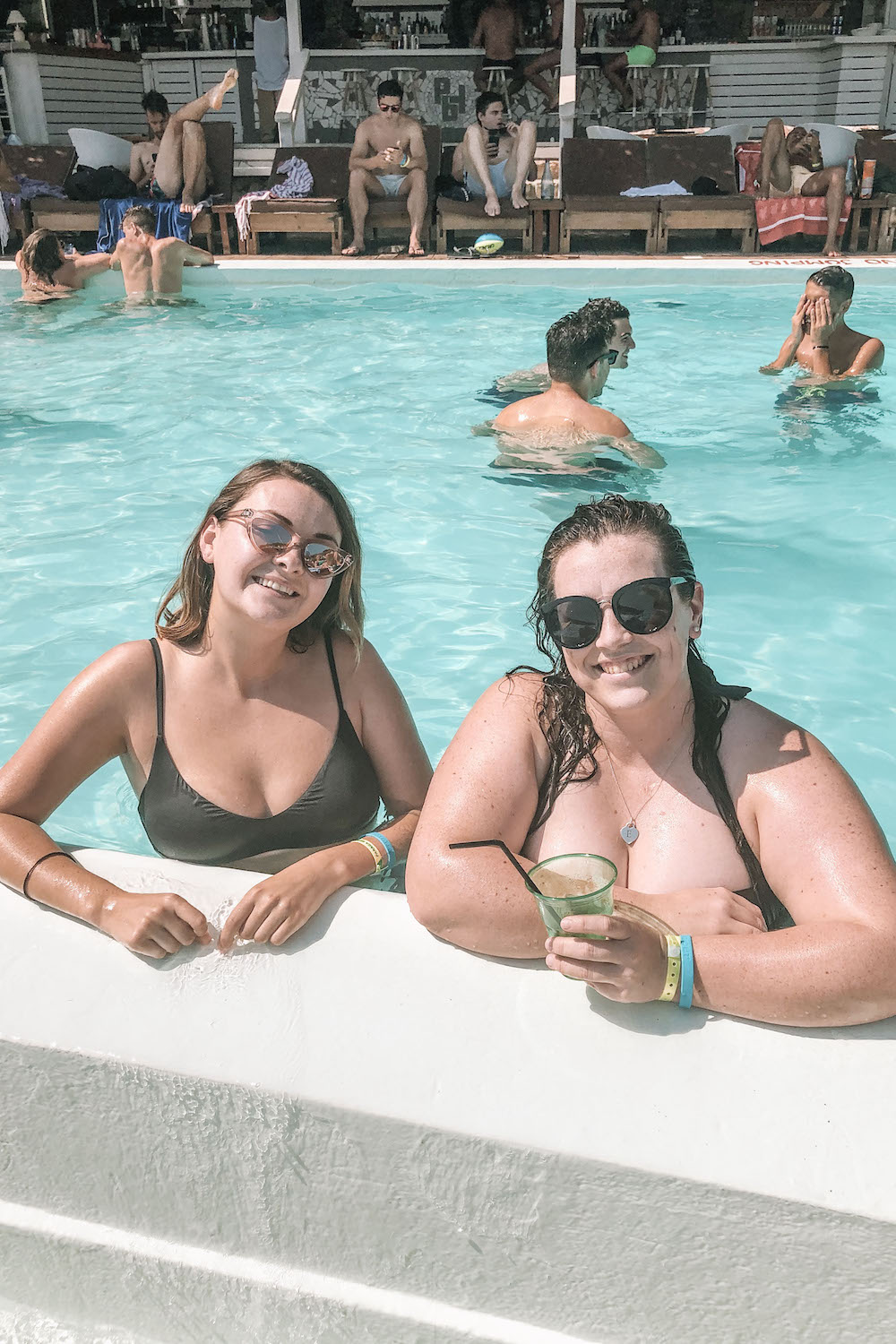 Don't

go big or go home
This was a mistake I made when I first started staying in hostels. I chose the cheapest option for a 20bed dorm and it was one of the worst nights sleep ever. Usually it will just be a couple dollars difference to move into a smaller dorm room. Not to say that room might not be loud as well – but a 20bed dorm means there's 20chances of someone obnoxious or snoring. At least in a 4bed room the chances are lower!
Female dorms vs mixed dorms
Sometimes we just want that little comfort of being around other girls instead of random men. Travelling alone as a girl can be intimidating sometimes, so having the option of a female dorm is perfect. Sometimes these even have more amenities for girls, like hair dryers and more mirrors! Something I know from working in hostels is that there are never male only dorms, because there is no market for it. So the options are limited to just female and mixed – but that doesn't mean you might not end up with just men anyway!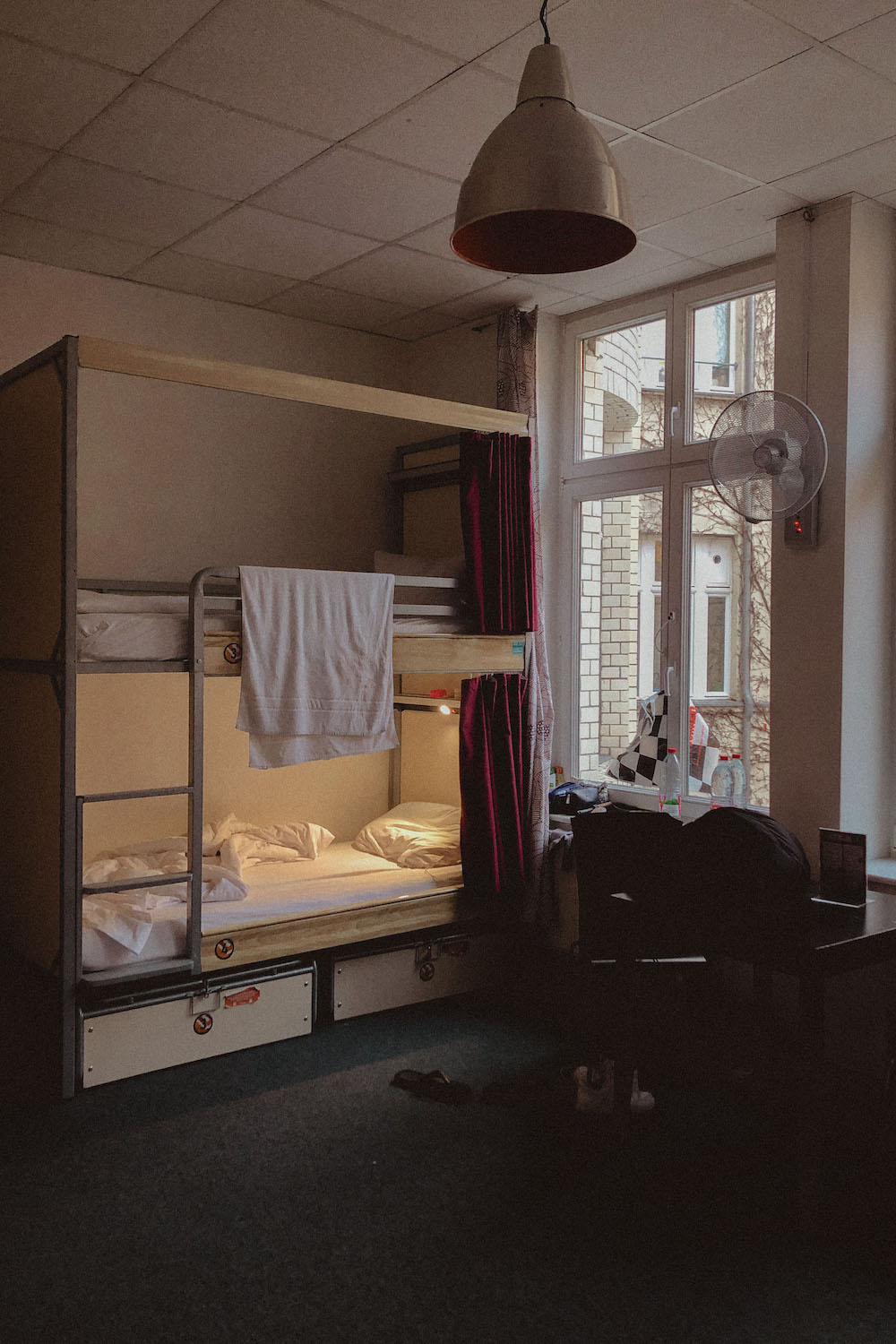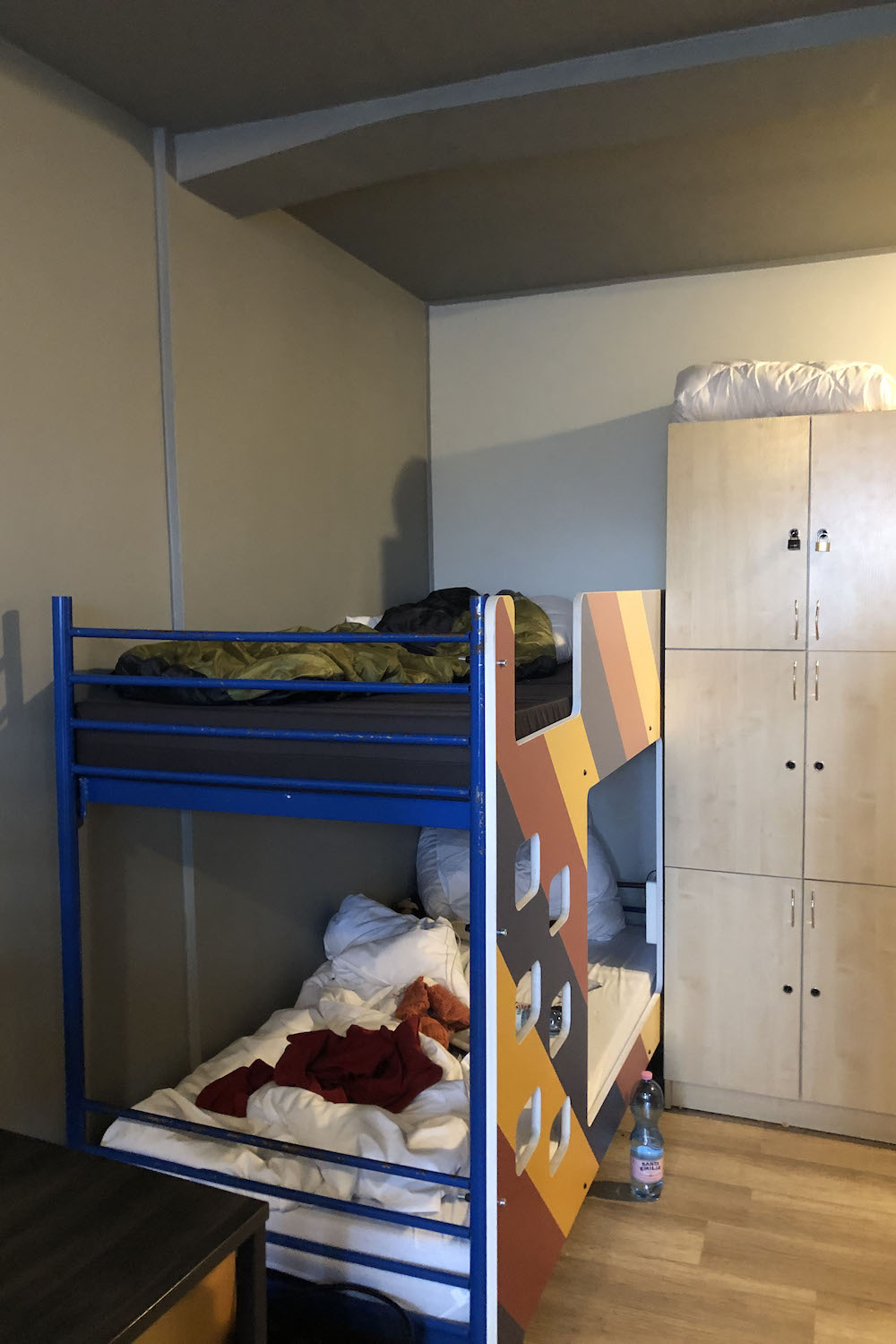 Look for discounts
Most people book their accommodation through HostelWorld or booking.com because it's easy, simple, saves your details and then keeps all your bookings in one place. Since working in a hostel I know that booking directly with the hostel is usually the cheapest way to go. Hostels sometimes offer discounted weekly rates that are only available when you book directly with them. These can also be unadvertised – so it's worth even shooting them an email to ask first before booking anything!
Cancellations / refunds
A little insiders tip: Booking directly is also the easiest way to guarantee getting your money back if you have to cancel for some reason. Booking.com and other affiliate booking sites all have different policies on when you can cancel or if refunds are possible at all – so if you're booking there make sure to check the policy beforehand! Booking directly means your money never passes through anyone else so it's a lot more straightforward. Usually refunds are allowed when notice is given within 24hours notice, but everywhere is different!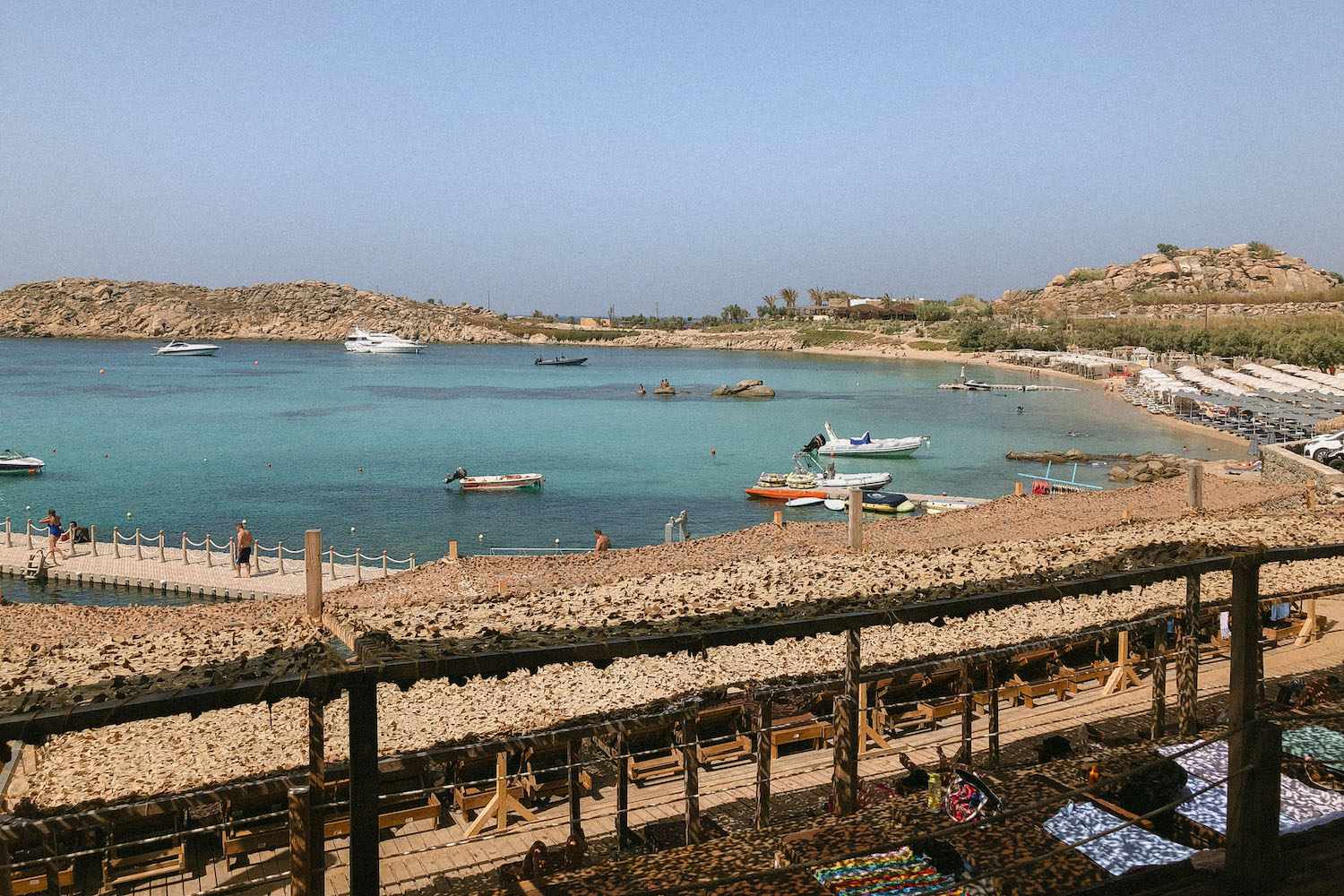 Don't book everything at once
If you're planning to be somewhere for a while, don't book your entire stay in one go. You might get to the hostel and realise you don't like it, or find that the location is too obscure. Maybe you had a bad experience with the staff and don't want them benefiting off of your stay anymore. Who knows?! Instead, book a few nights at a time to see what suits you. Depending on what cancellation policies you've booked with you can always leave and go back to whichever one you preferred!
OR stay for free?
Ever thought of volunteering? Maybe you love the city and have decided you want to stay there a lot longer. Most hostels have two kinds of workers – paid staff, and volunteers. Most volunteers all started off as guests, and work in exchange for their rent. If you're interested, just ask someone. Usually volunteers have to work a set amount of hours each week doing menial tasks like changing beds, vacuuming communal rooms or cleaning the bathrooms. While volunteers aren't required to sign any sort of contract or give any notice when they decide to leave, they are required to at least stay on for a minimum amount of time. Otherwise there's no benefit for the hostel to go through training if you then decide to leave after a week. Also – when I say that no notice is usually required to quit, I don't recommend this. It's common courtesy to give notice, especially when you're now friends with them! (Also something to remember if you want their reference on your CV).
Working in hostels also has its perks! When I worked in NZ these hostels also sold tours so these companies would send us out for free to try them!
Unsaid Hostel Rules
In the Dorms
Something a lot of people mix up is that they forget a hostel is not a home. Some people treat it like their home and forget that it's a shared space between very different kinds of people. Most people don't appreciate loud, obnoxious behaviour at the best of times, so bringing that into their "space" is not the way to go.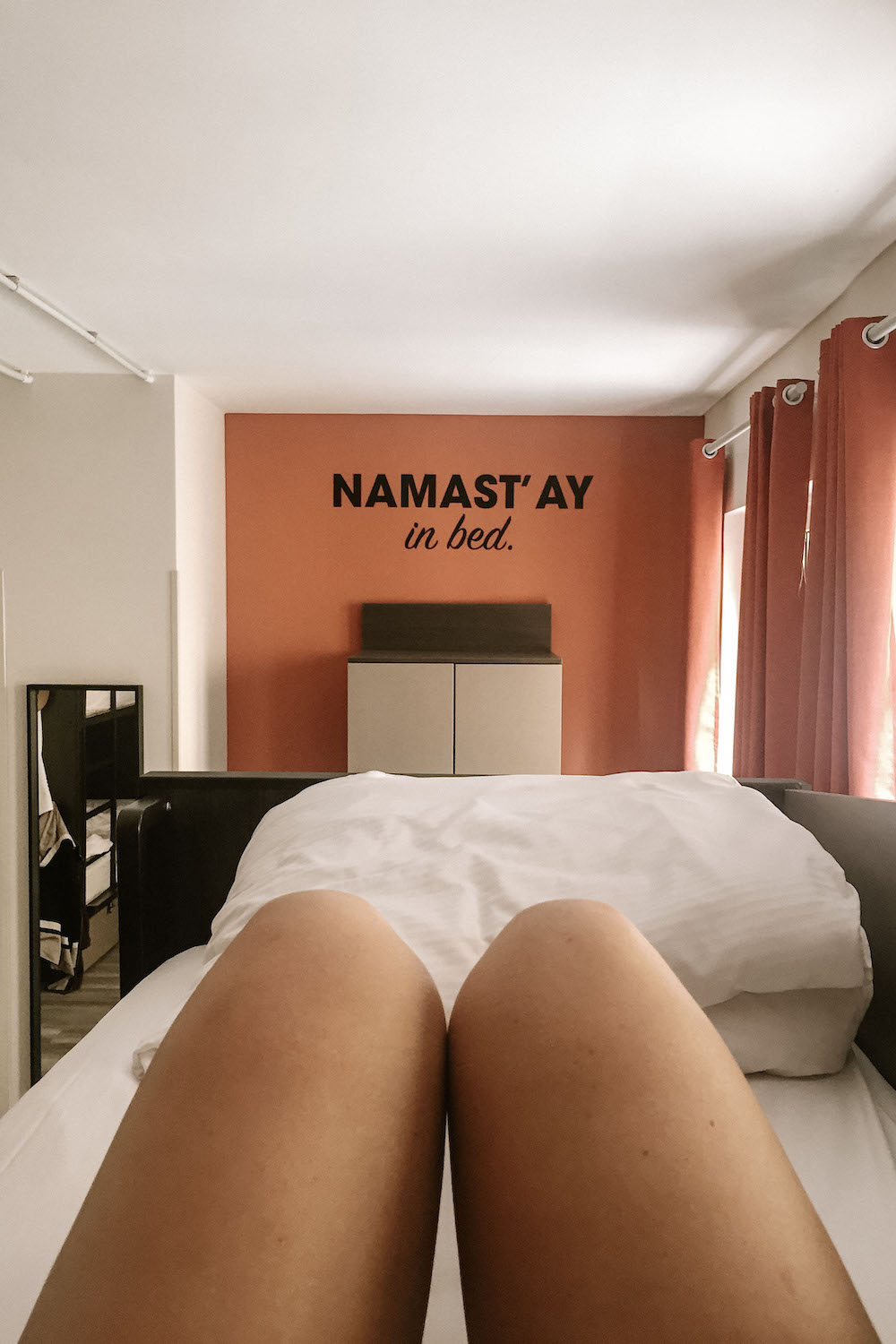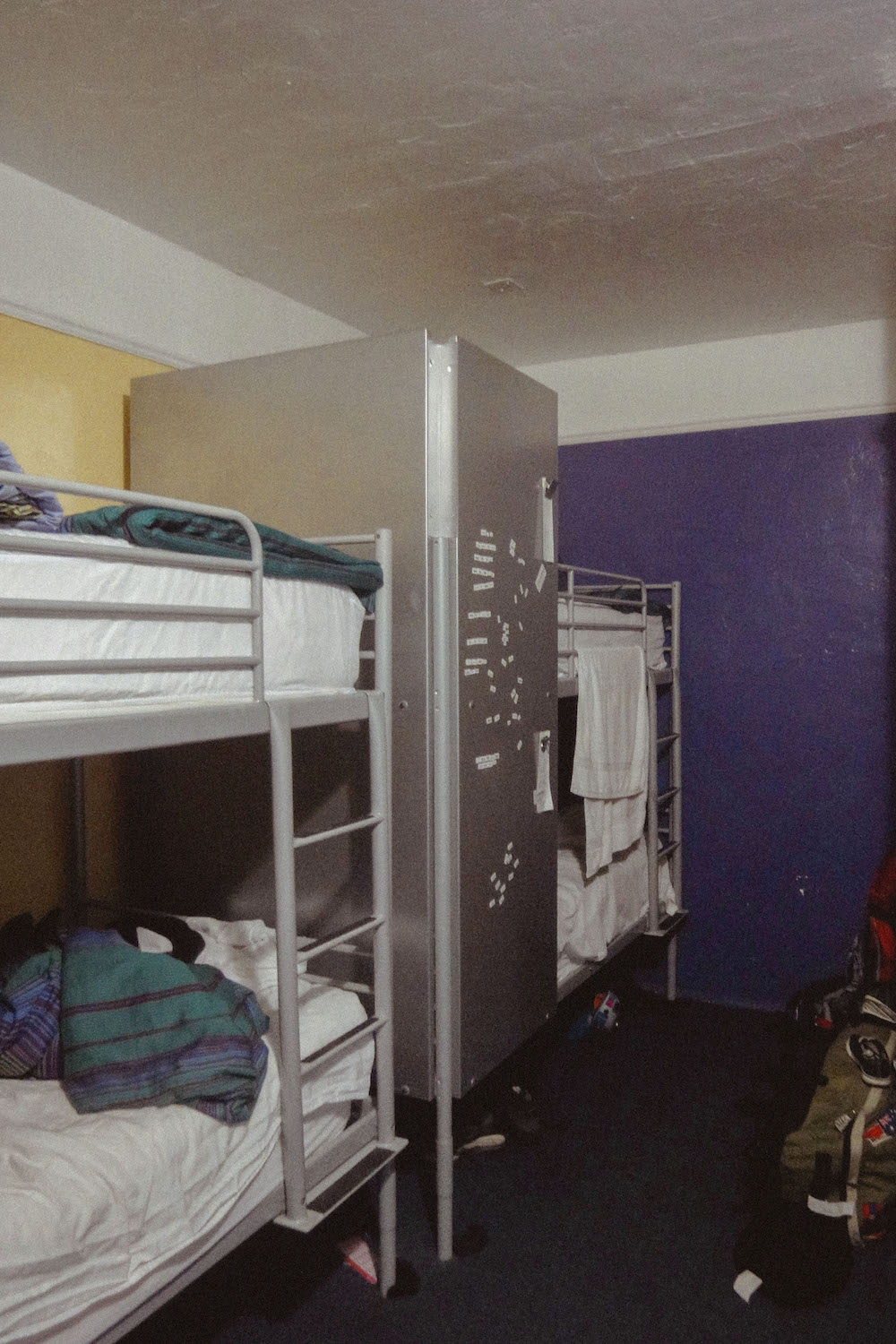 Just be considerate
I would always recommend to keep in mind that you need to remain considerate of the other people around you, and remember that just because you like it one way, doesn't mean everyone else will. I think a good habit to get into is just communication – ask your roommates if they mind you turning the light off, ask if anyone needs anything from the bathroom before taking a long shower in the ensuite. The more you communicate, the less confusion (or annoyances), there will be. 
I took to Instagram to see what my followers thought were some unsaid dorm room rules, and these all fell under the same "be considerate" umbrella;
Don't spray your deodorant/perfumes in the rooms – just go to the bathroom
Don't jump down from the top bunk – it's loud and disruptive

 

If your key doesn't work, just get a new one – no one wants a roommate who's constantly knocking on the door or leaving the door open/unlocked
Please don't stay in a shared room if you know you're sick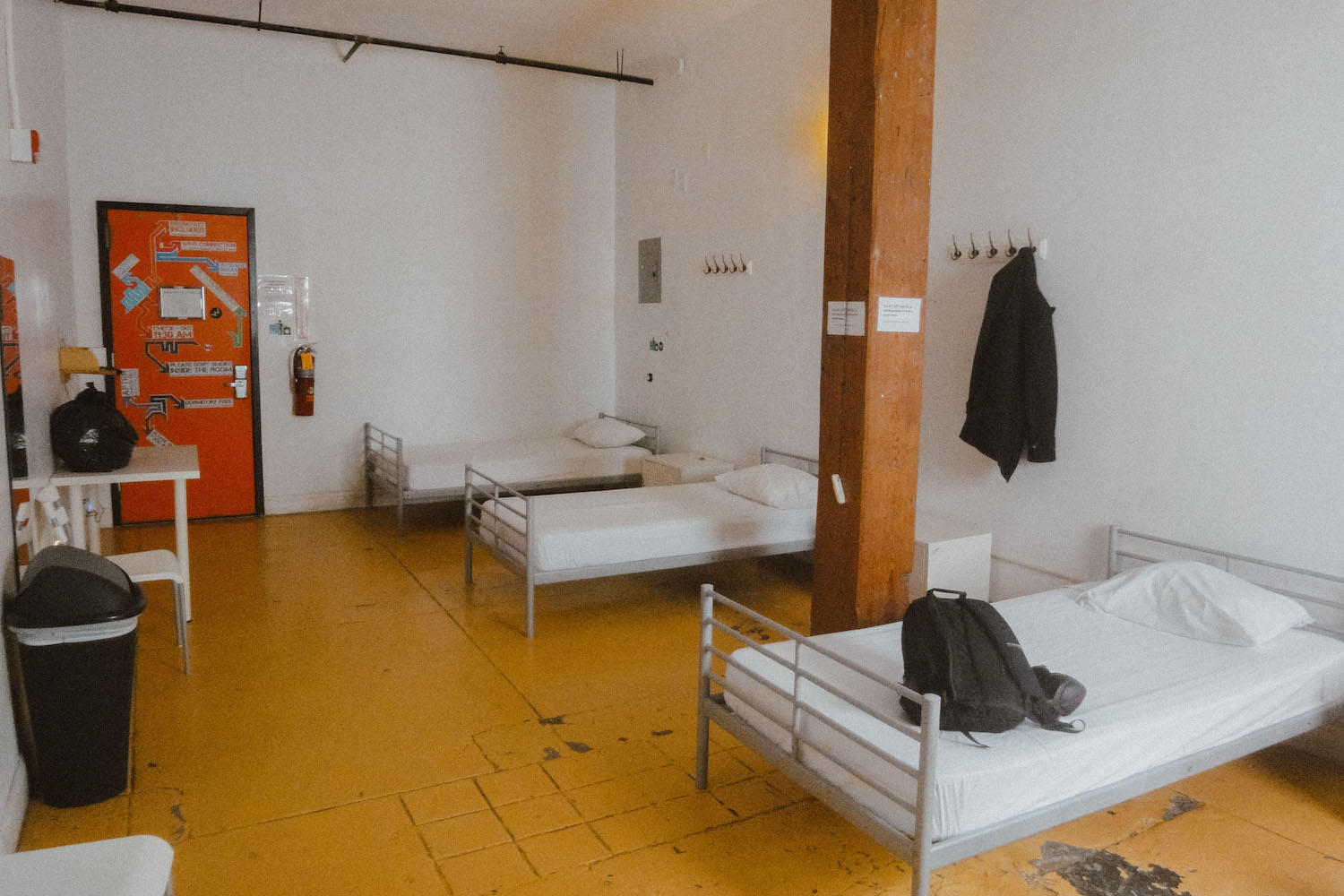 Lights
If the light is off at night, leave it off – someone has turned it off because they are going to sleep. This is a pretty universal rule. Once the light is off it's up to you to use your phone torch, or the individual lights that come in some bunk beds. If you think the room is empty, just have a little peek around first to make sure no one is sleeping before turning the light on. 
Staying out late
While some hostels are party hostels, not everyone stays in them for this. If you're coming home from a late night out on the town, just try and be as quiet as possible when coming back into the room. I personally think it's a good habit to always get your things ready for bed before you go out so that you don't have to rummage through your things in the dark. It's also just less noisy. Pop it all on your bed – toothbrush, PJs, chargers, whatever your night routine is. That way you can be quick and quiet while everyone else is sleeping. Most hostels have quiet times posted – usually at about 10pm. I generally stick to this time and just assume that after 10pm people might be sleeping and base my behaviour around that.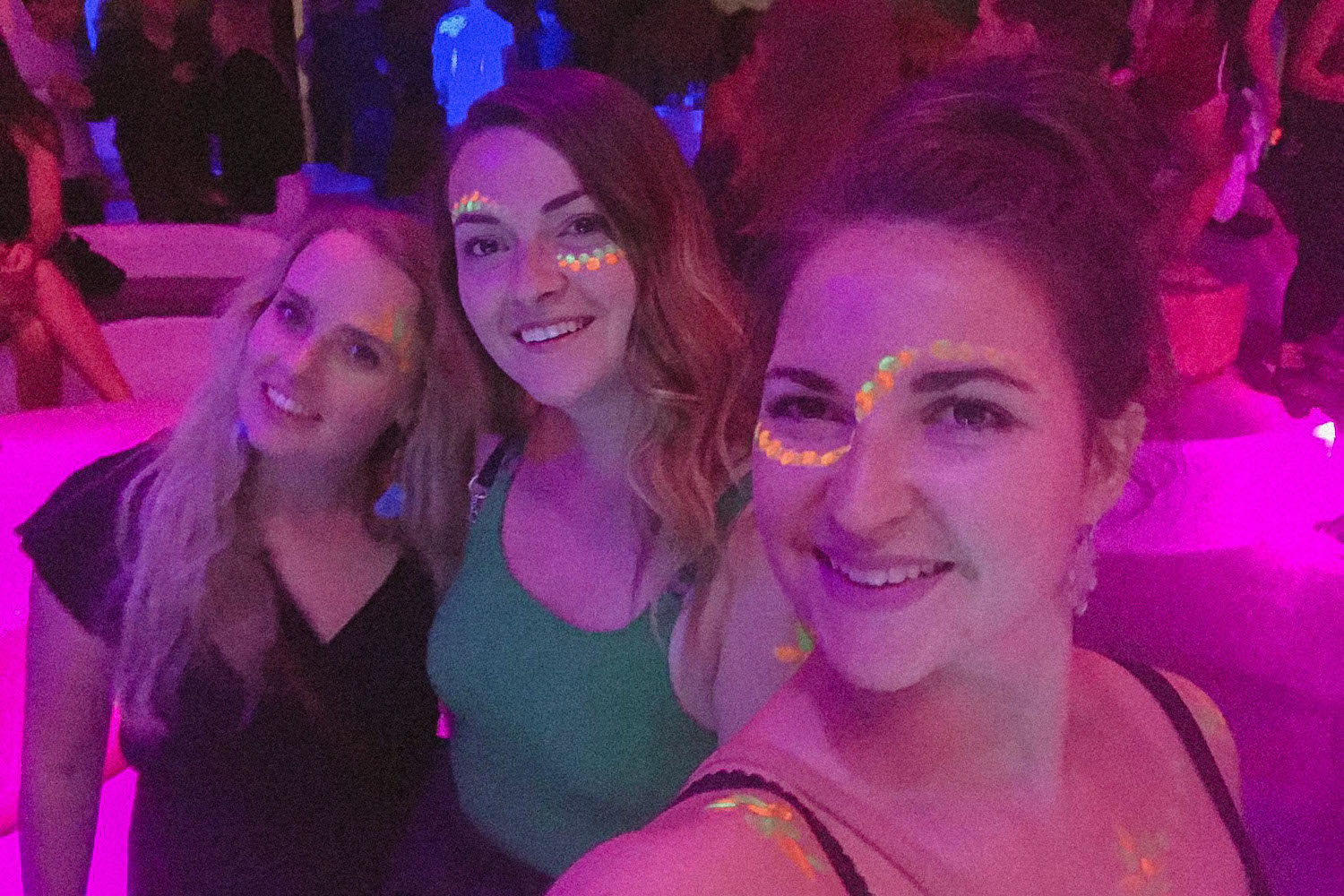 We like away games
This one is a bit tricky. I personally don't think bringing people home is something that should be going on in shared dorm rooms – not everyone wants to hear what's going on. But other times it can be passable – maybe the dorm is just filled with you and your friends so no one cares. Just be respectful about it or take it somewhere else!
As someone who's now worked in hostels, I wouldn't recommend this. While we can all get caught up in the moment – this is actually something you can get evicted over. The hostels I have worked in have usually been quite lenient with this and have just issued a warning and charged them for that persons stay, but it really just depends on the management. Some hostels will take it much more seriously – maybe they could be charged for not knowing who everyone in the building is in regards to fire safety – you never know. It's all very relative. While a lot of the time people may not care or notice, all it takes is for one person to complain for you to possibly be evicted.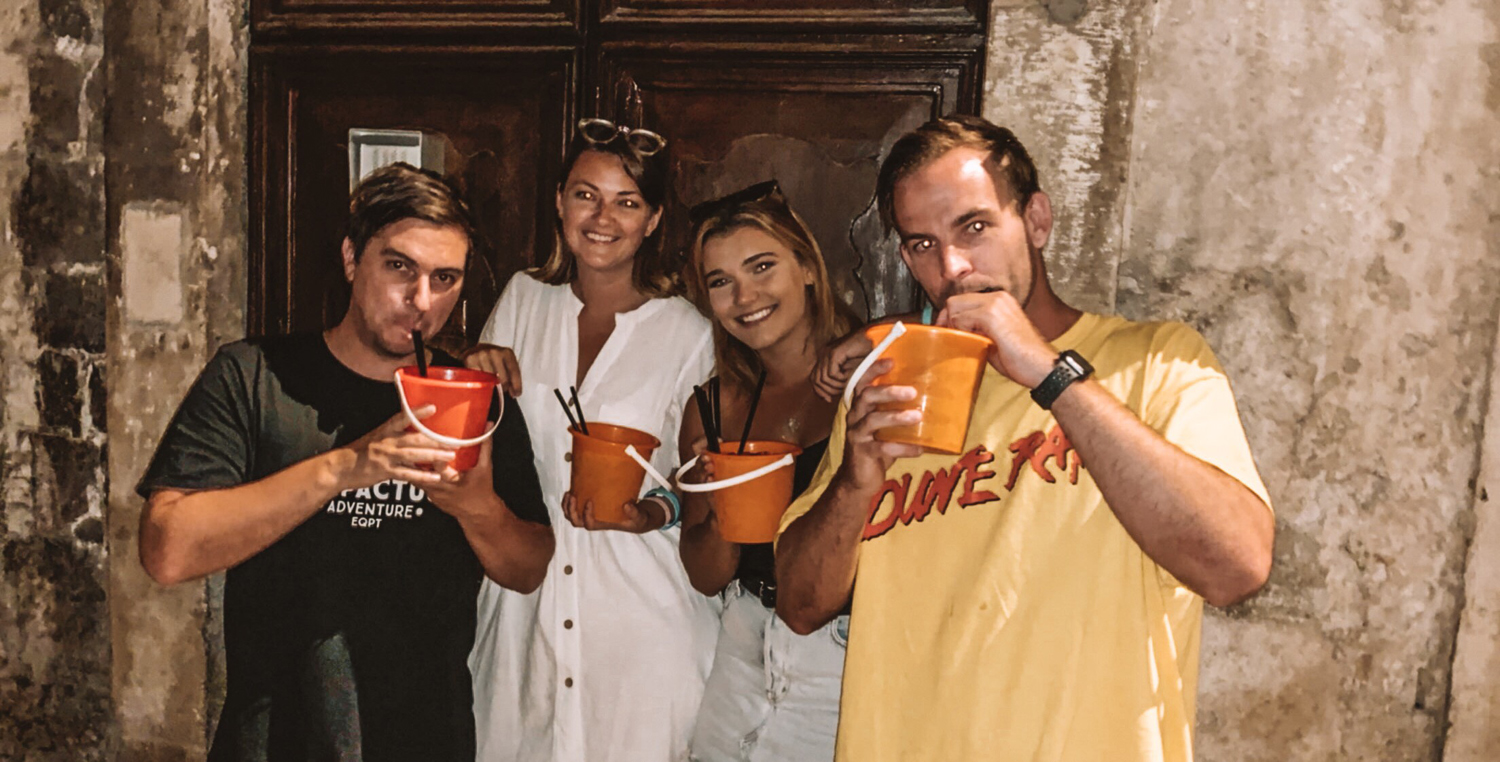 Checking out early
This one should also be a given. If you know you're checking out at the crack of dawn, pack your bags the night before. No one should have to be woken up at 6am by someone else re-packing their entire suitcase. Especially when this might mean constantly opening and closing lockers, unzipping and zipping things closed, VELCRO omg. You get what I mean. I usually just leave out whatever I'm going to need in the morning, and make sure to leave a space somewhere to pack whatever it is I took to bed with me. 
Keep your area clean
Honestly this isn't 100% true. You can be as messy as you like, but only as long as it's within your own space / on your bed. Make sure nothing is along the floor or mixed with other peoples stuff.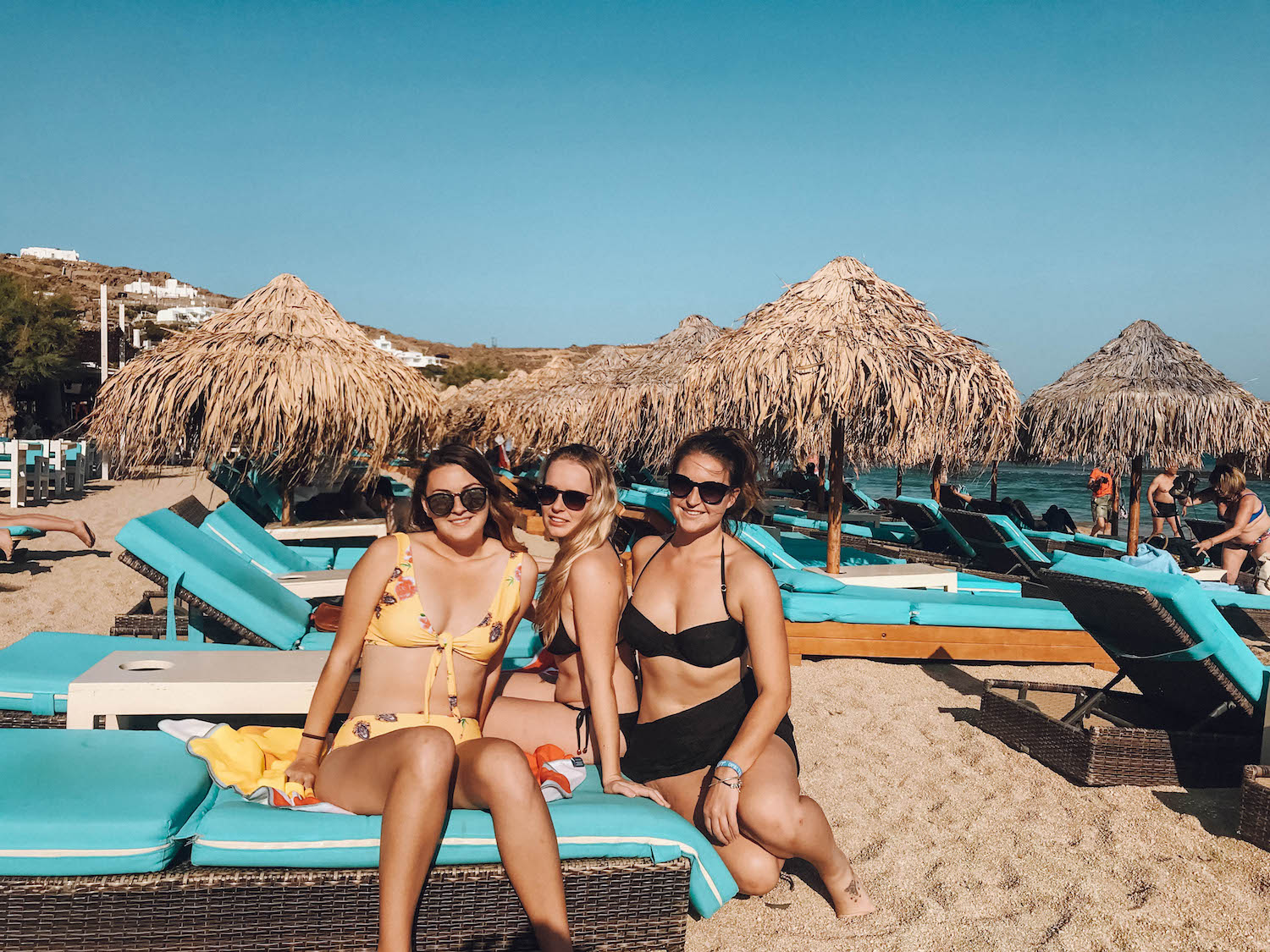 In the Kitchen
Hostel kitchens are one of the communal spaces where you'll probably meet a lot of people. Food – everyone loves it, so what better to bond over than each others cooking, right?! It's an easy conversation starter and everyone's usually in there at the same times. But that being said, there are some things to remember;
Clean as you go
This is rule number one. Leaving out your dirty dishes and rubbish isn't going to make you any friends, and also, it's just a bad look. It's like meeting someone who's rude to waiters, red flag. No one wants to be friends with the guy who's giving other people more work. While yes there's hostel staff to clean up, it's actually not a part of their jobs to clean up your dishes for you, they'll only do it because no one else will – so leaving it for them is actually really rude. Just wash up, dry, put things away – same as you would if it was your own home. 
It's also worth considering the size of the kitchen. I say clean as you go, so that if there are other people waiting to use the same spaces as you you're not leaving everything dirty until you finish eating for them to be able to start cooking. Just clean things as you go and make sure everything's done before you sit back down. If it's quiet, there's nothing wrong with leaving your dishes by the sink until after you've eaten. Just so long as it's done for the next person.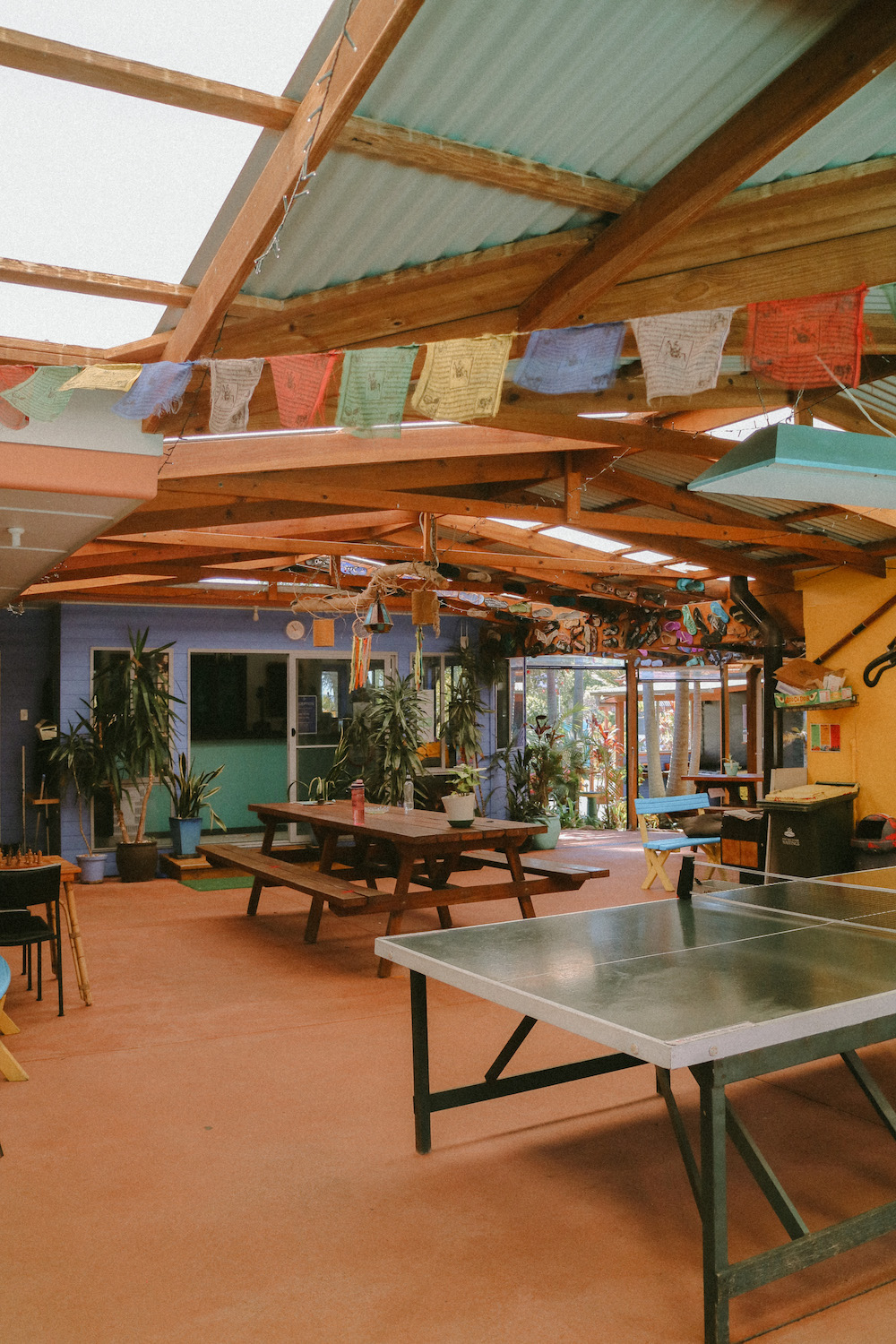 Unlabelled food = fair game
You'll probably see when entering the kitchen that there's always bag labels or pens for guests to be able to label and date their foods. There'll also be plenty of signage letting people know that if it's got no name, it's fair game. If someone else doesn't take it, the staff might just throw it away. No name or date to them means it could be someone's who's already checked out. 
Free food
Most hostels have a free food box where other travellers leave their leftover ingredients for someone else to use. These are usually things they couldn't travel with or didn't need anymore so take a look and maybe you'll find some basics like pasta, or salt and pepper.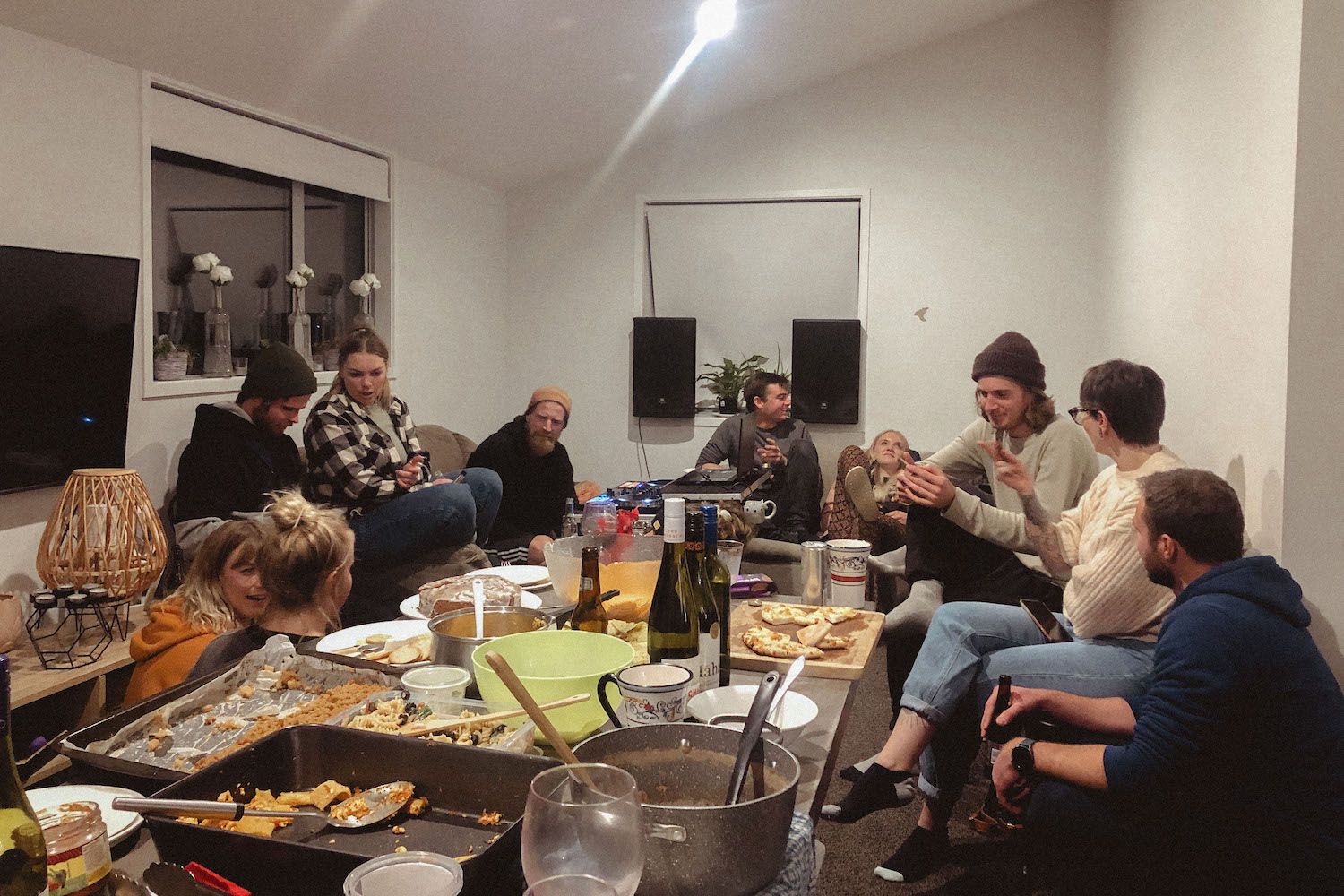 Are the basics included?
While not all hostels will have these, a lot of places have a space for the basics of cooking. Like oils, spices, seasonings. It's good to check this before you go out and plan your meals so that you're not buying anything you don't need! 
In the Bathrooms
The bathrooms in hostels are usually win or lose. I personally prefer an ensuite, but they're more expensive. Sometimes you'll get lucky and they'll be nice, modern, and clean bathrooms – but other times they just won't be all that lovely.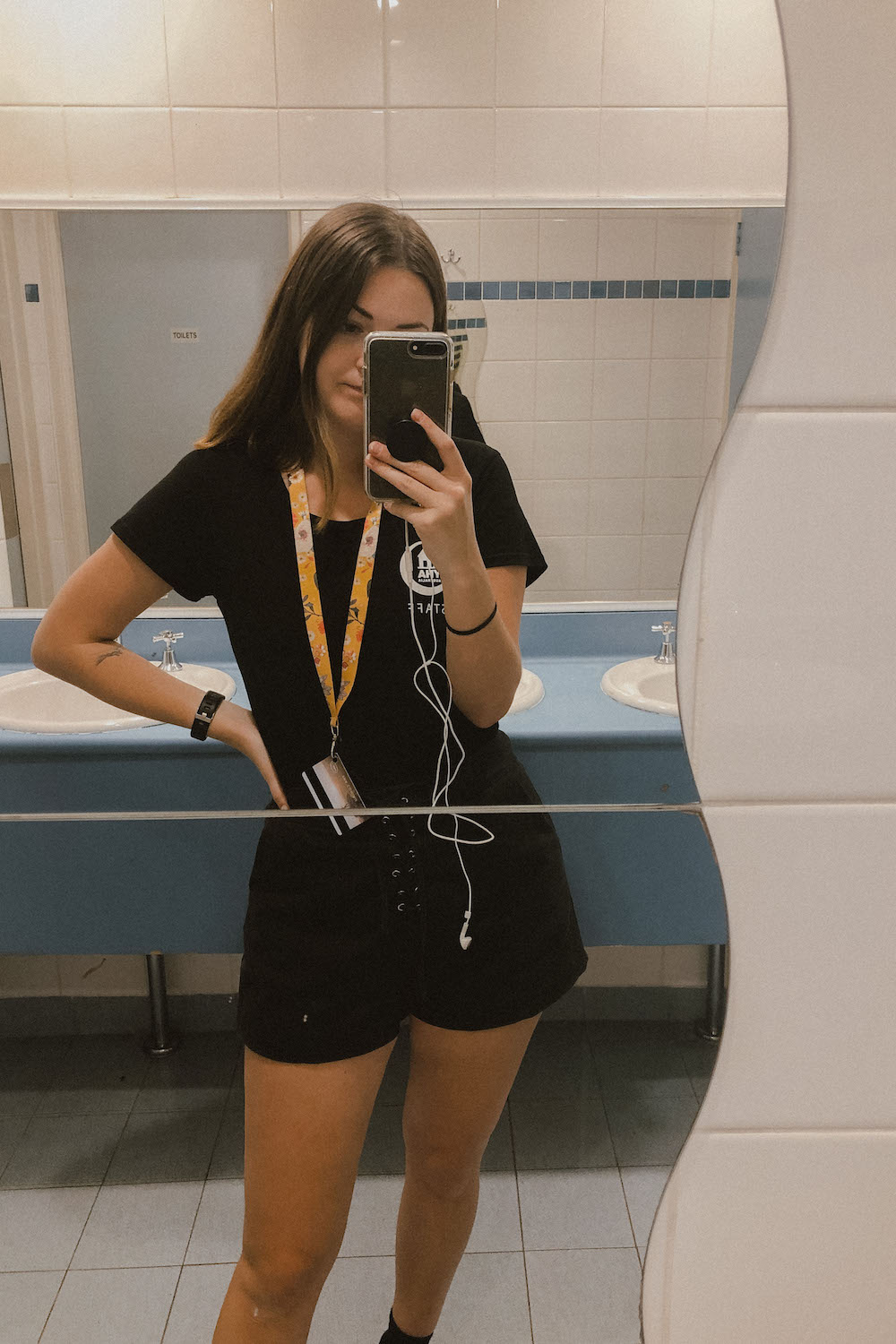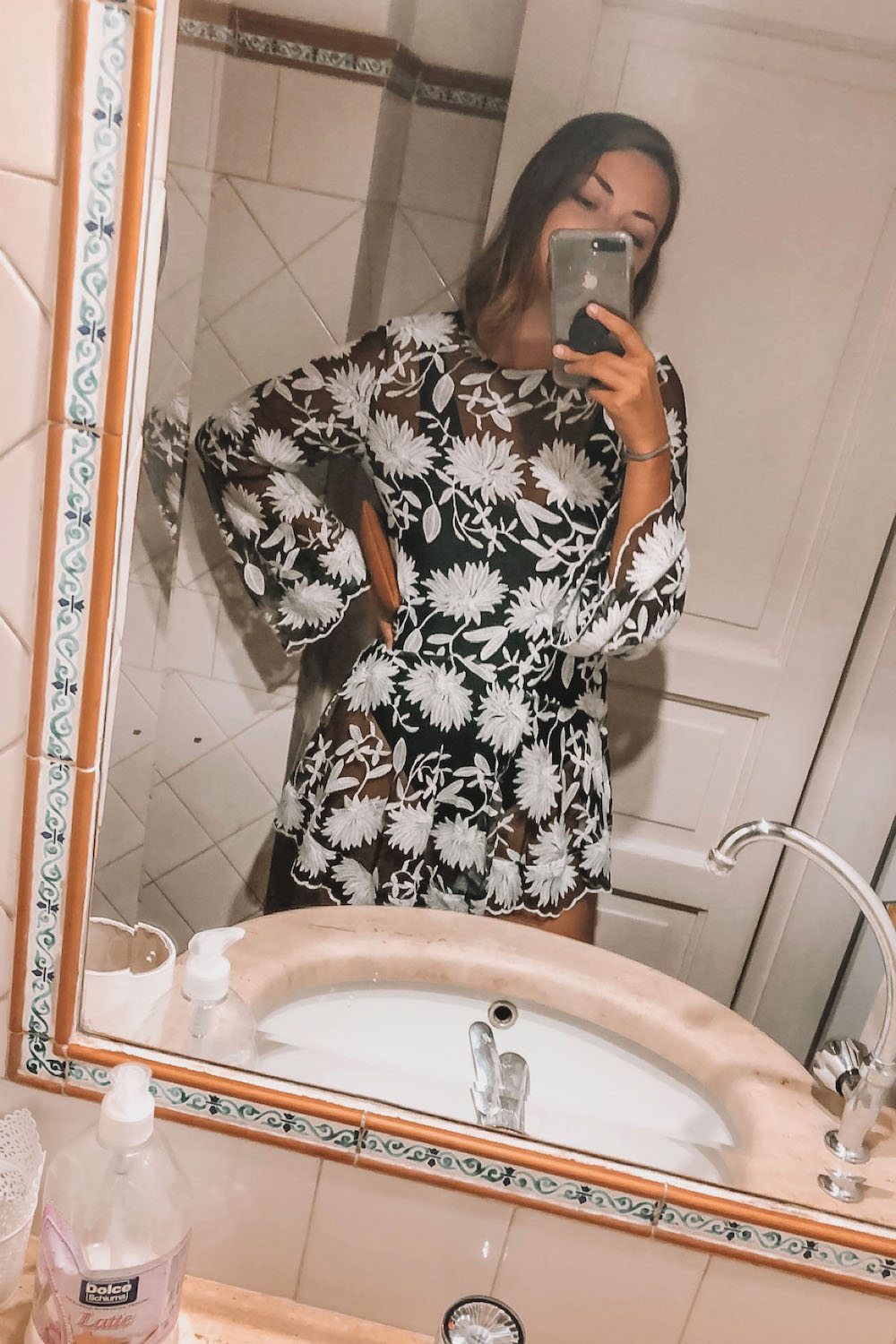 Stuff left in the showers = fair game
Again like in the kitchen, this is pretty much true in the bathrooms as well. While usually someone will leave something in there by mistake, if it's there, it's fair game. So make sure to always take your toiletries with you or you might end up without that body wash! 
Shower shoes
I always always travel with some flip flops to use in communal bathrooms. Because so many different people are using these showers you never know what kinds of bacteria could be lurking on the floors. 
Think about peak shower times
Statistically most people shower in the mornings and evenings. Even whilst travelling, people still stick to these habits, so avoid wait times by showering at more obscure times.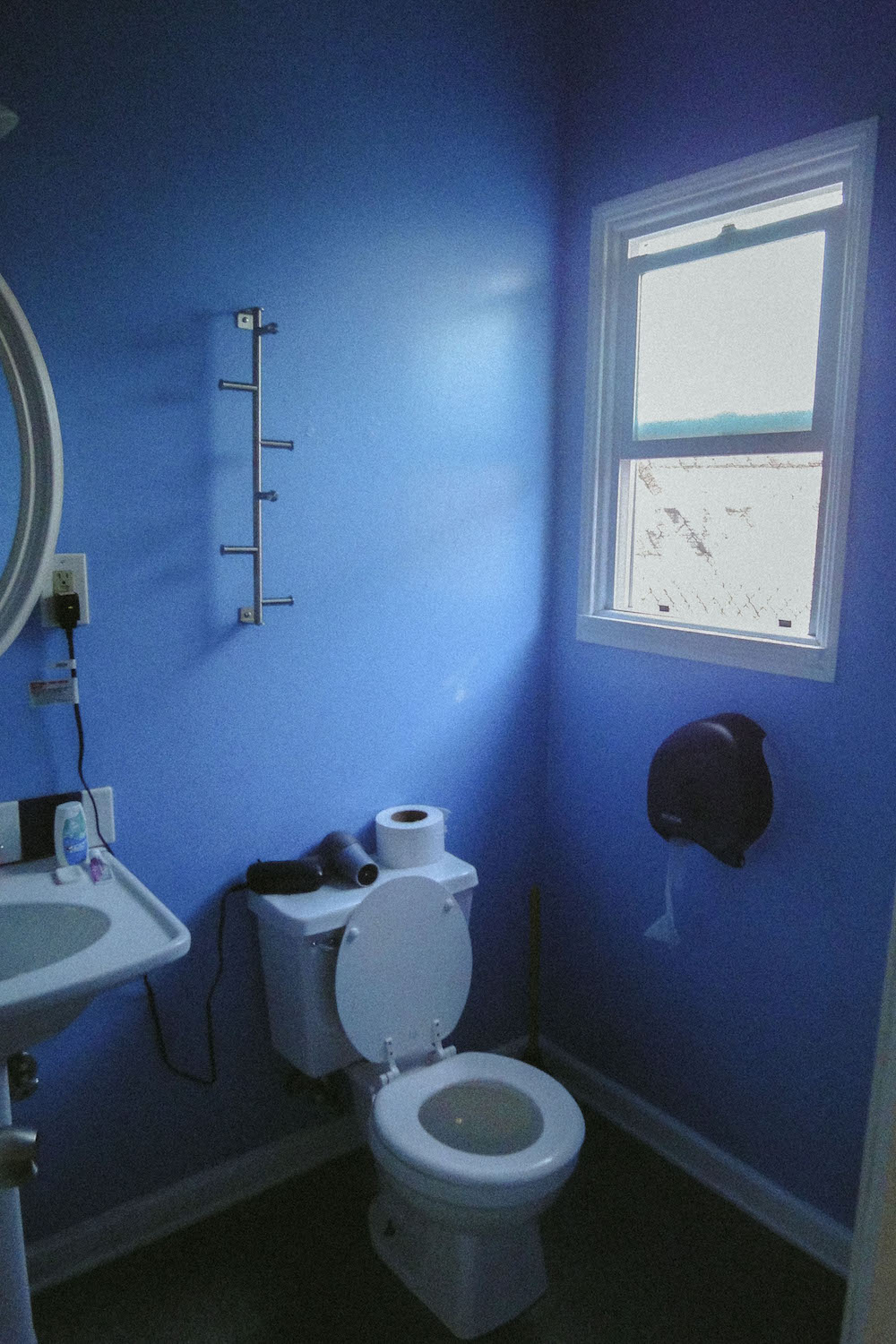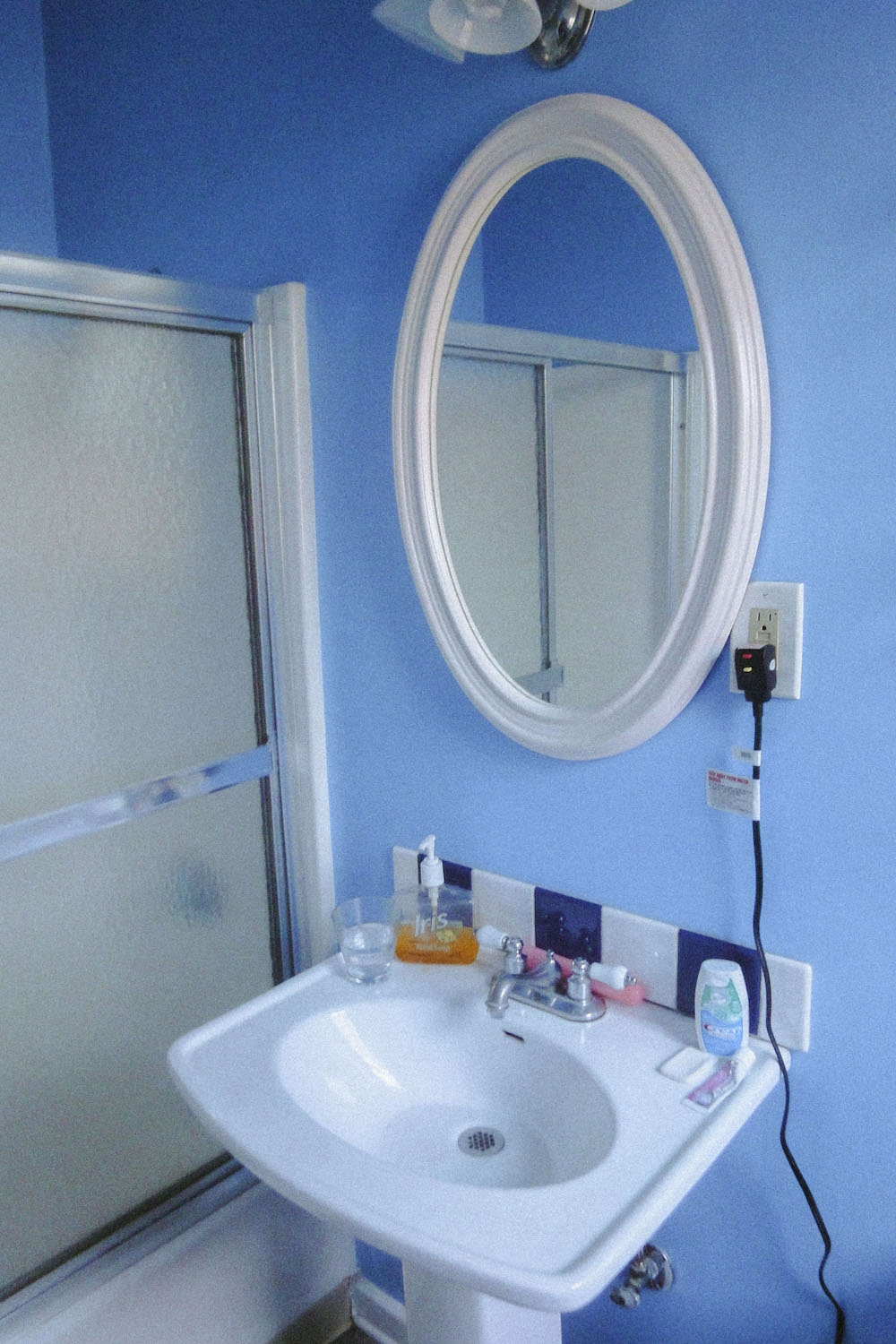 With the Staff
Be friendly!
Honestly, just be friendly! Most of the people working in hostels are there because they love travelling, and want to be surrounded by other travellers. So just say hey, start a convo! They're the ones who are going to know all of the best local tips and tricks as well as the discounts. Being friends with the staff is an easy way to make your stay great!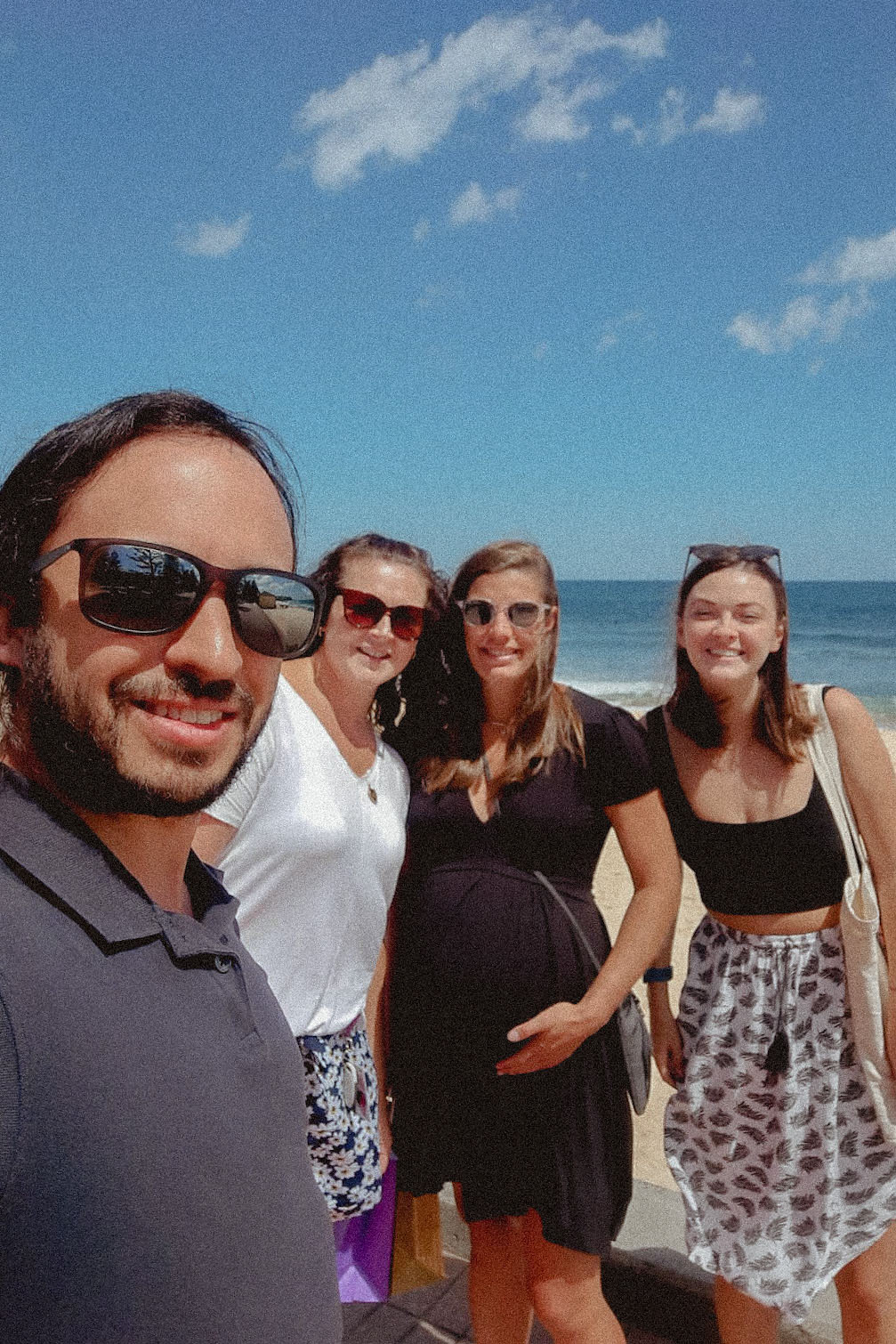 Ask for their recommendations
Most hostel staff have been there for a while – they're locals. These kinds of positions require staying for a decent amount of time because they need people who understand the area well enough to answer any questions guests may ask. While this could be a minimum of a month for volunteers, it's long enough that they'll know all the best places around to explore. Where to eat, where to drink, where to go food shopping or even where to find an ATM or post office. They're the people to ask!
Changing to a new room
Something I wish more people knew, is that if you are uncomfortable in your room, you can move. Something I never knew until I started working in hostels is that depending on how busy they are, if someone says they aren't comfortable being roommates with someone, the staff will do whatever they can to get you out of there. Whilst this always depends on the situation, this is one of those things where "the customer is always right" kicks in. Say you're a girl checked into a mixed dorm and there's an older man making creepy jokes, none of the staff want that. They'll do whatever they can to move you into a more suitable room. And of course if someone is being inappropriate in a shared environment, that person would be asked to leave.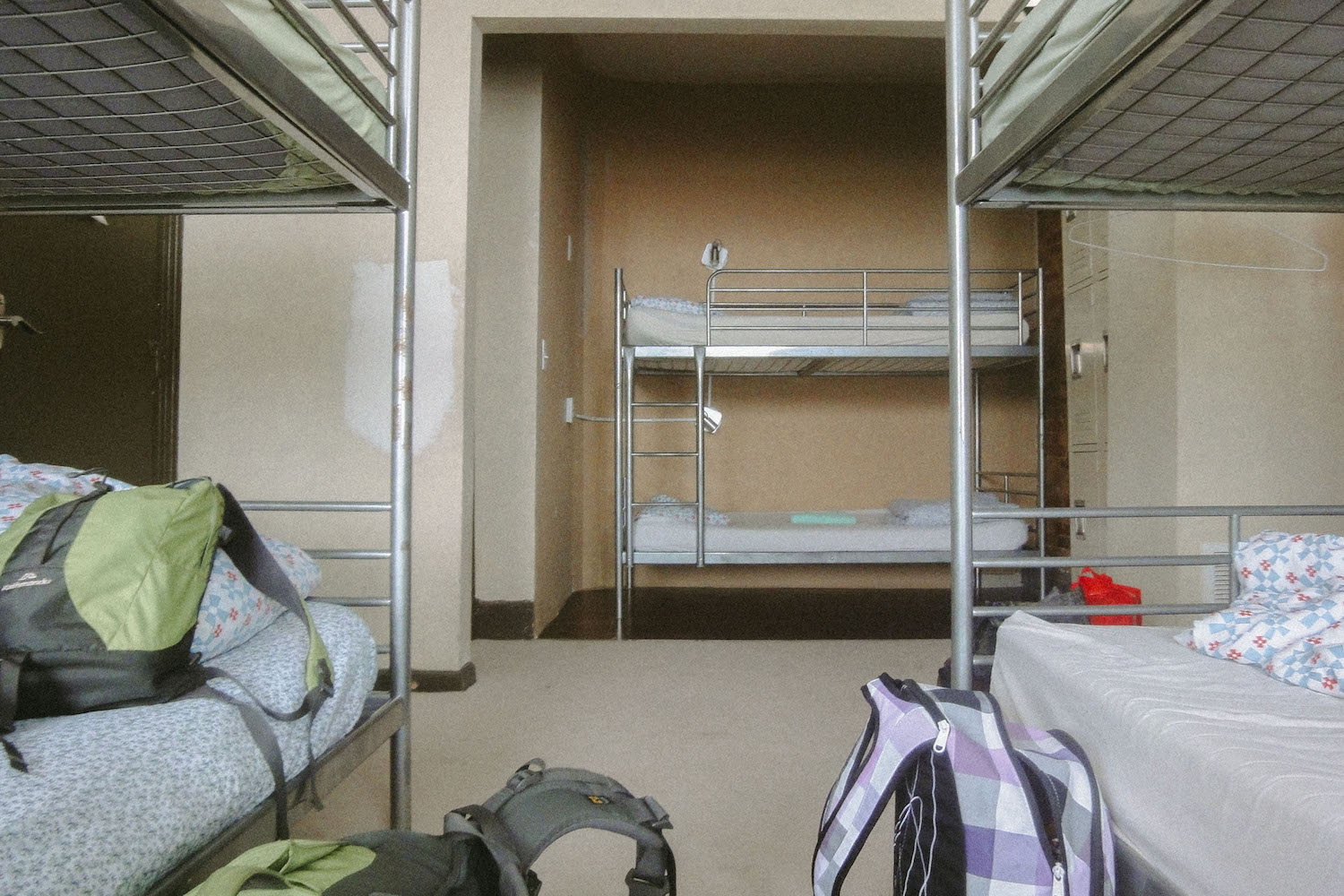 Check out on time
Have you ever sat with some friends while out for lunch and watched them thoughtlessly create more work for the waitstaff. It's like a little sign in your head saying "they've clearly never worked in hospitality". That's what late-checkouts say to me – "you've never worked in accommodation okay". I've always been someone who checks out on time – mostly because I hate confrontation and was always scared of getting in trouble. It wasn't until I worked in a hostel that I found out how many people honestly could NOT give a shit about check out times.
Honestly the reasoning for check out times is simple. It's based upon how long it will take them to clean all of the rooms by the next check-ins. So say, check out is 10am, and check in is 2pm – that's 4hours (and probably a lunch break) to clean an entire building on likely limited staff. Something I struggled with while working in housekeeping is that I would wait for 10am to come, and would have my entire day of cleaning already mapped out and organised. I'd have all the sheets, amenities, and cleaning products ready to go. Then I'll find that 4 rooms on 3 different floors still haven't left – and instead of being able to do a sweep of one floor and then go up to the next, I have to start going up and down to different rooms to work around everyone who's late. It's just creating more work for people – and that's a red flag for me. Covid times = more cleaning/sanitising and less staff.
Maybe this isn't for everyone, but it's something to consider! Every hostel is different, and usually always offer late check outs anyway – so just ask ahead of time and then they can work with you rather than around you 🙂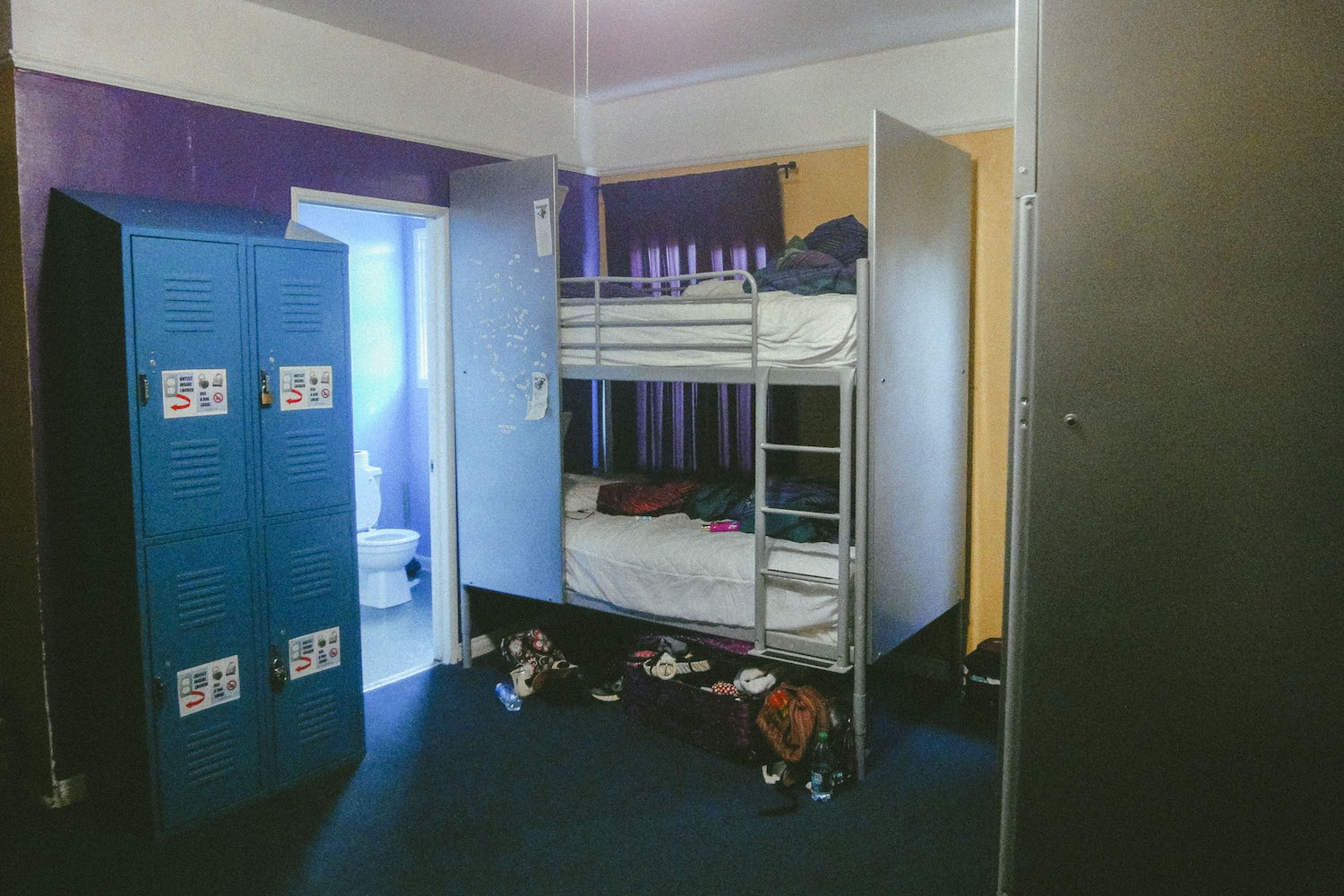 Night staff
Every hostel works differently in regards to night staff. Some have sleep-in staff, and some have all-night staff who are working all hours of the night. I have worked as a sleep-in night staff for several months and this job basically entailed cleaning and closing the kitchen, locking the balconies after hours, and answering any calls that came through to the Night Manager phone. Now at my hostel, the Night Manager number was only there for emergencies, or late check-ins. Not for nuisance calls. Unfortunately this happens a lot; a 4am "my pillow is uncomfortable can I have different one" – NO. This is not it. But getting locked out, broken keys, fights, inappropriate roommates, non-guests sneaking in, check-ins – YES. Something I never knew when I first started travelling was that these people existed. I thought once the desk was closed I was on my own. I think it's worth letting people know that they are around so if at any point they are faced with an emergency or get locked out, they know they're not alone.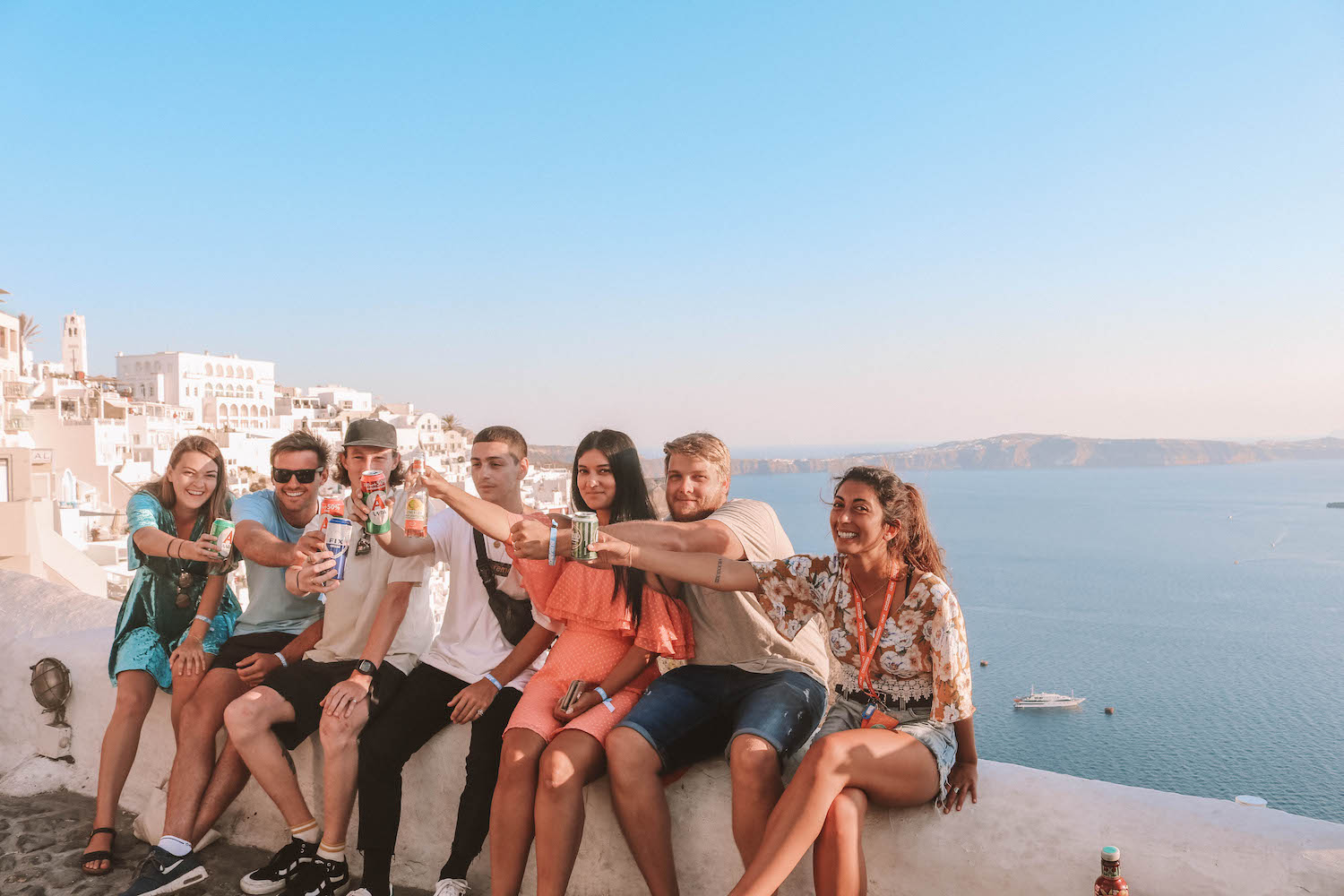 And don't forget, you'll meet some amazing people!
I had to go there, it's cheesy but true. Though solo travel is easily doable, many of these experiences are made through the people you travel with and the memories that you make with each other. Whether you're travelling alone or with friends, staying in hostels is somewhere where you can connect with other likeminded people from all around the world! 
View this post on Instagram
Do you like staying in hostels? What do you wish you knew before you did? Let me know in the comments or DM me on Insta!