After enjoying as much of St Mark's Square and endless gelato as you can, with a day to spare in Venice it's well worth exploring its endless surrounding islands.
Not to say that Venice's winding canals and gondola rides aren't incredible bucket-list experiences – but the Venetian paradise has so much more to offer… for those who are looking hard enough!
You may have seen the colourful pictures of Burano Island invading your Instagram, and believe it or not, the island is actually very easy to get to. Multiple tour companies do half day and full day trips to the secluded paradise. Some tours also offer trio trips that include the overlooked Murano and Torcello.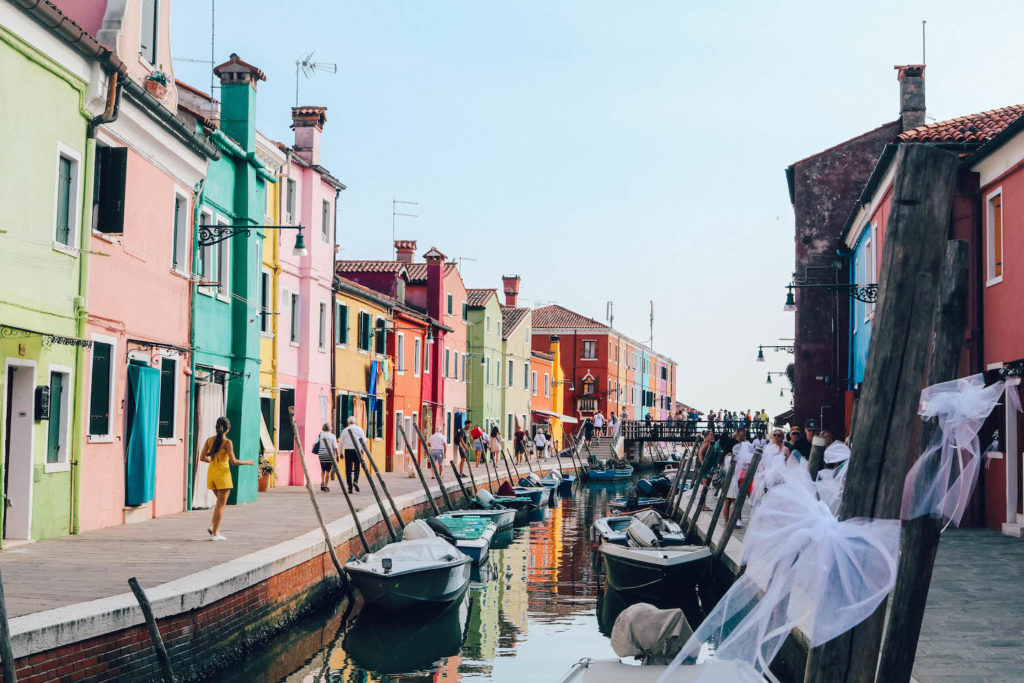 ? Murano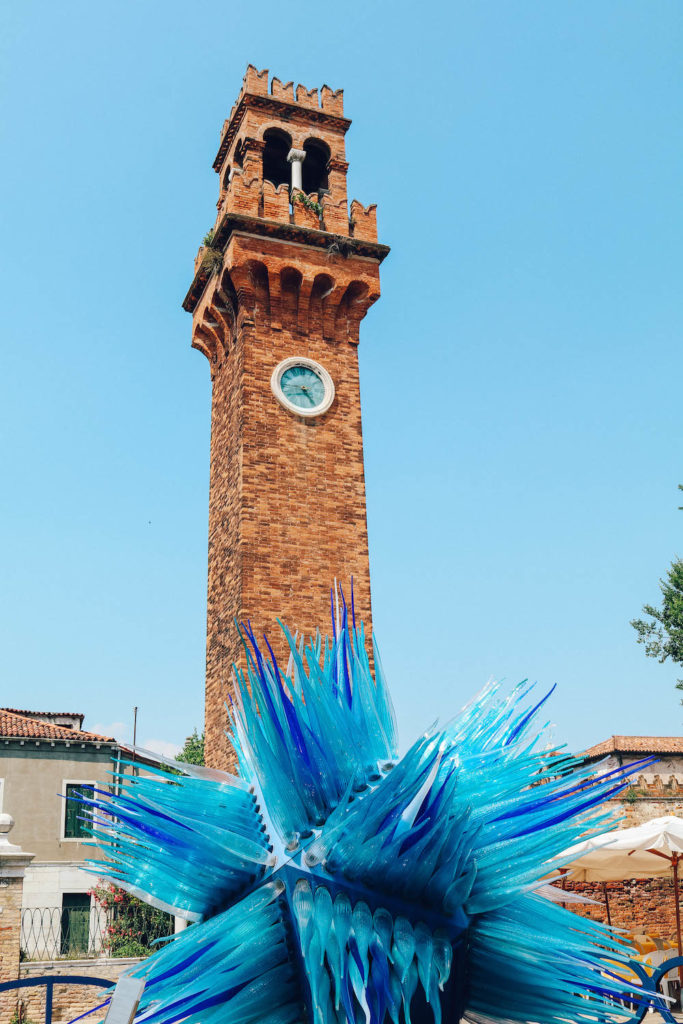 The lesser known island Murano is famed for its glass making. What was once a commercial port in the 7th Century, and a high society in the 10th century – is now its own island dedicated to glass-making. In 1921, the Venetian Republic ordered glassmakers to move their foundations to Murano to avoid any risk of fire danger in Venice (which was mainly wooden at the time). 
While on my group tour, the boat docked by the back entrance to the Museum of Glass (museo del vetro). From there we were able to explore the museum, the factory, and the island as we liked.
Note: the public vaporetto pulls up at the wharf not far from here. 
Once outside the Museum the canals are lined with various glass shops which range from souvenirs, to chandeliers, sculptures and artworks. As well there are multiple cafes and restaurants available.
Time is limited when travelling on a tour, so a good way to spend your time is to wander towards Campo Santo Stefano's Bell tower. It's a short but scenic walk that brings you up to the famed 'Comet Glass Star' (created by Simone Cenedese) that sits in the centre of the square.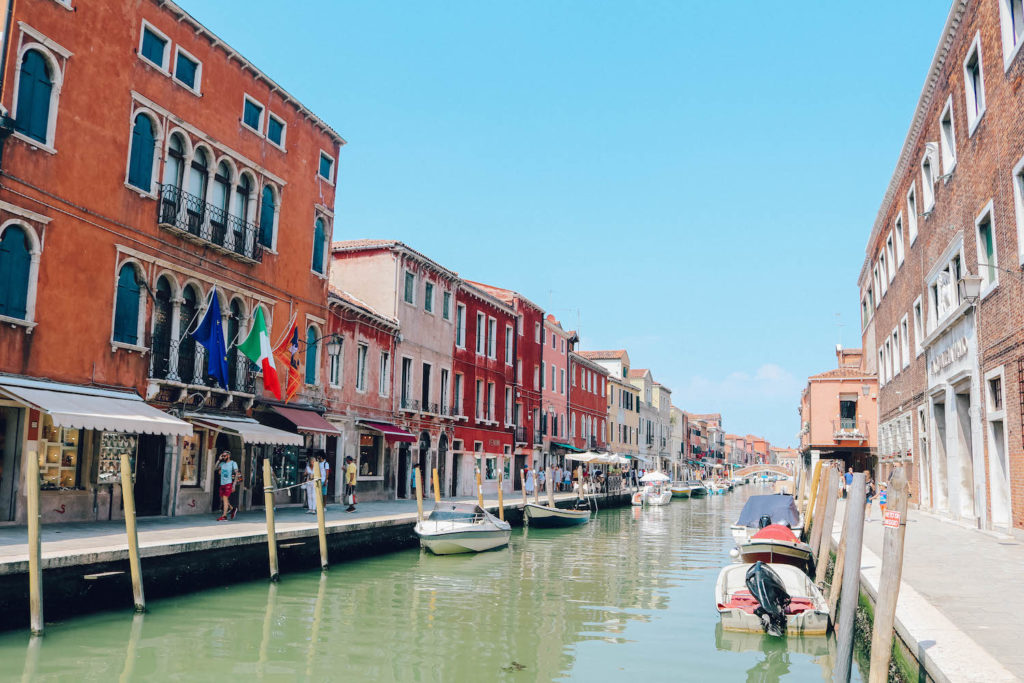 For a look at a beautiful example of Byzantine architecture, Santi Maria e Donato is renowned for its mosaic pavement which dates back to the 12th century. Not only an incredible sight just from the outside, the church also holds a lot of history. Behind the altar there are multiple large bones which according to legend,are from a dragon slain by St Donatus in Greece.  
Some other sights to explore in Murano;
The Roman Catholic Church of Saint Peter the Martyr

(Chiesa di San Pietro Martire)
? Torcello
Torcello was one of Venice's earliest settlements, and was once more populated and influential than Venice itself. Now the island is only home to 20 people, and its history is surrounded by various legends. Torcello is a very small island, but its main canal is the most popular spot and drop-off area for tourists. The lagoon trails by the islands few eateries before reaching the towering Church of Santa Maria Assunta (or Torcello Cathedral).
? During my visit a few men out celebrating a bucks-day were attempting to push each other off one of the very thin bridges that arches over the canal (also known as ponte del diavolo). It was a very funny show, and more than a few of them ended up in wet suit and ties.
For another stunning example of Venetian-Byzantine architecture, the Cathedral itself is the perfect spot. Due to Torcello's small population, a lot of the island is covered in dense greenery and farmland. From the tower's viewpoint you're able to see how very different it is compared to its neighbours Murano and Burano.
Note: The tower is accessible by staircase for a small fee. This can either be a single ticket, or an additional fee to Cathedral entry. Upon my visit, the Cathedral was under restoration so you were unable to go inside – it's said that this restoration will continue until August 2019, so I would check before visiting. 
From the top you can also see all the way over to the colourful Burano which is a short boat ride away.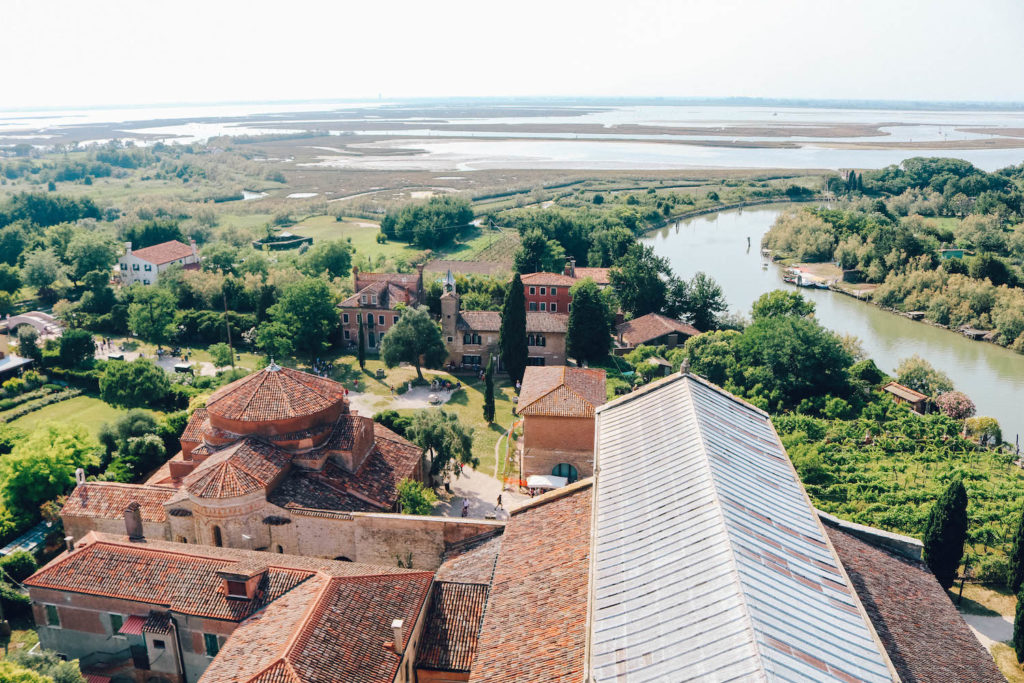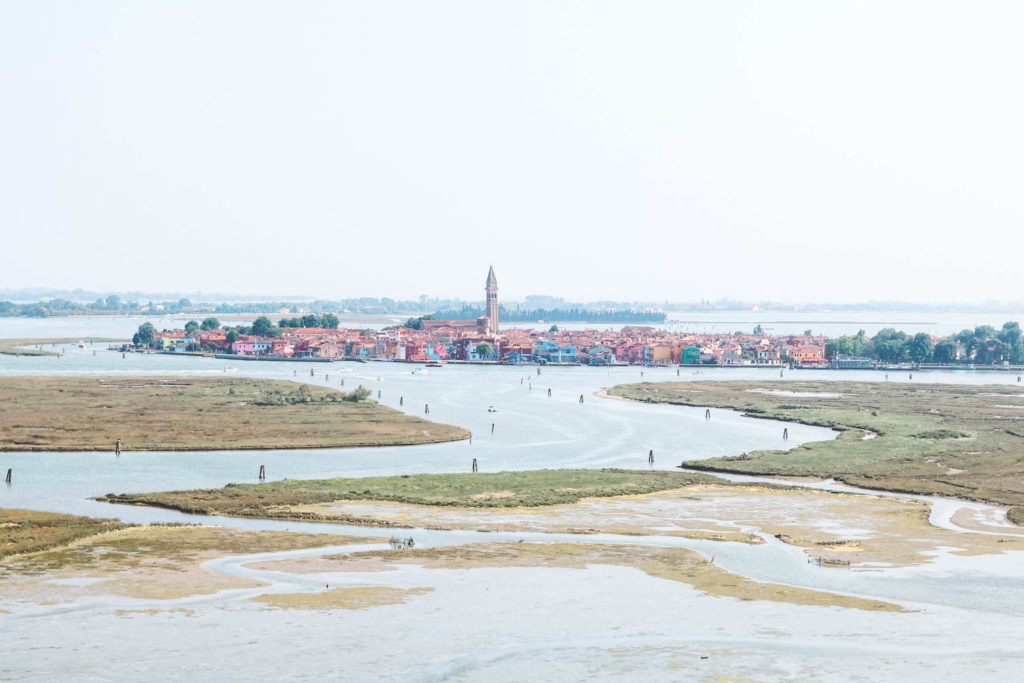 ? Burano
Burano is world-known for its vibrantly coloured fisherman's houses. Like most of Venice, this island is also run by a system of canals. With the surrounding colourful houses, the island is home to picture-perfect spots gifted with almost rippleless reflections.
The painting of the houses is a tradition that was almost lost, but has been upheld for decades. Now every two years they are re-painted with their own distinct colours with approval from the local governing community.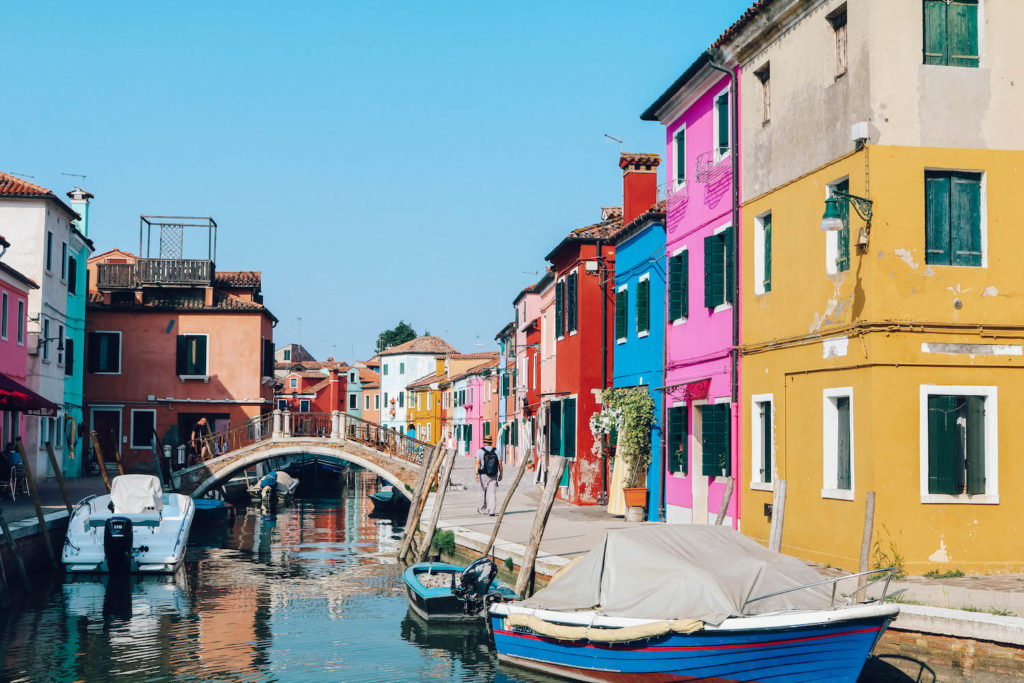 Burano is also famed for its lace making and seafood, so many of its shops sell clothing or linens; and the restaurants are filled with fresh and local produce.
While on a group tour, the drop off point is a short walk away from Piazza Baldassarre Galuppi – essentially the town square. From here it's easy to navigate around the island, and for a more secluded walk the residential streets surrounding the canals are the perfect spot.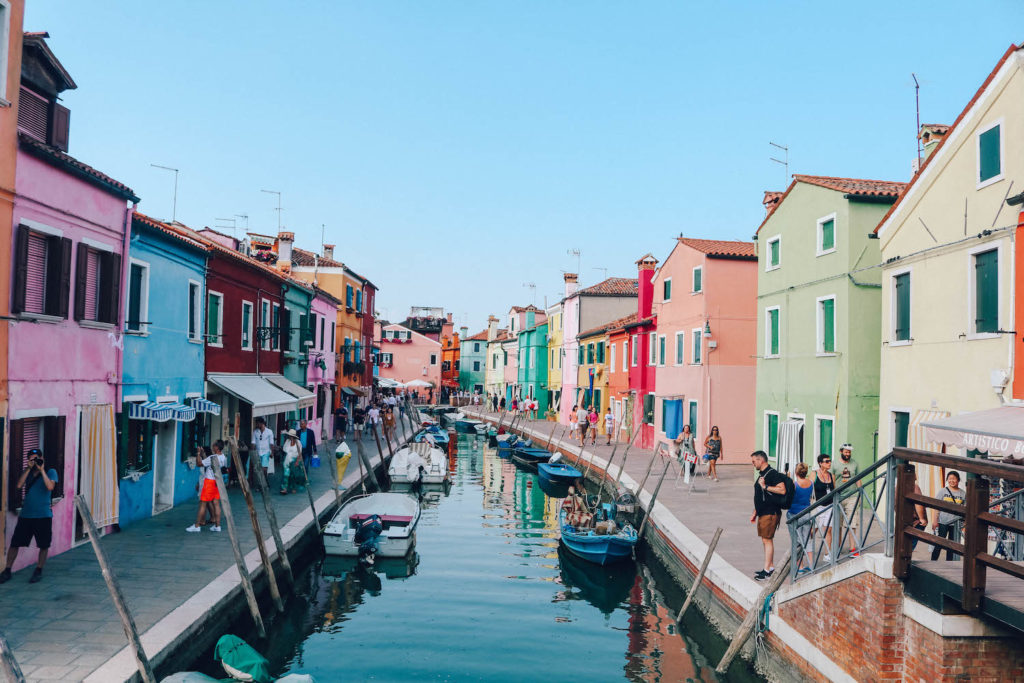 The top photo spots;
Love Viewing Bridge

The bridge outside of

Molin Valeria

(jewelry shop)

Piazza Baldassarre Galuppi
What do you think? Would you visit these islands?