Seeking a wild and secluded beach adventure this Summer? Look no further! Resolute Beach lies hidden right in front of Sydney's eyes and is one of the most spectacular destinations within it's national parks. 

Resolute Beach is a little alcove beach hidden away within the cliff-sides of Ku-Ring-Gai Chase National Park. The beach is most popularly accessed via the Resolute Loop Trail, but for those after easier access, you can also walk there and back from West Head. And the best part? In the heat of Summer, locals usually choose a beach closer to home, meaning this paradise stays mostly quiet!
? The Resolute Loop Trail 
Distance: 5.2km 

Duration: 3hours

Difficulty: Moderate 

Start of trail: Resolute Picnic Area or West Head Lookout
When starting at Resolute Picnic Area, you can begin your journey by exploring the Red Hand Caves which display some unique Australian History. This is just a small detour from the main trail, but from there the track takes you down towards the beach. The walk itself takes 3hours, but you'll undoubtedly spend more than that amount of time relaxing on the beaches. After Resolute Beach you'll also find West Head Beach which is equally as beautiful – but of course, this means more stairs to climb up and down.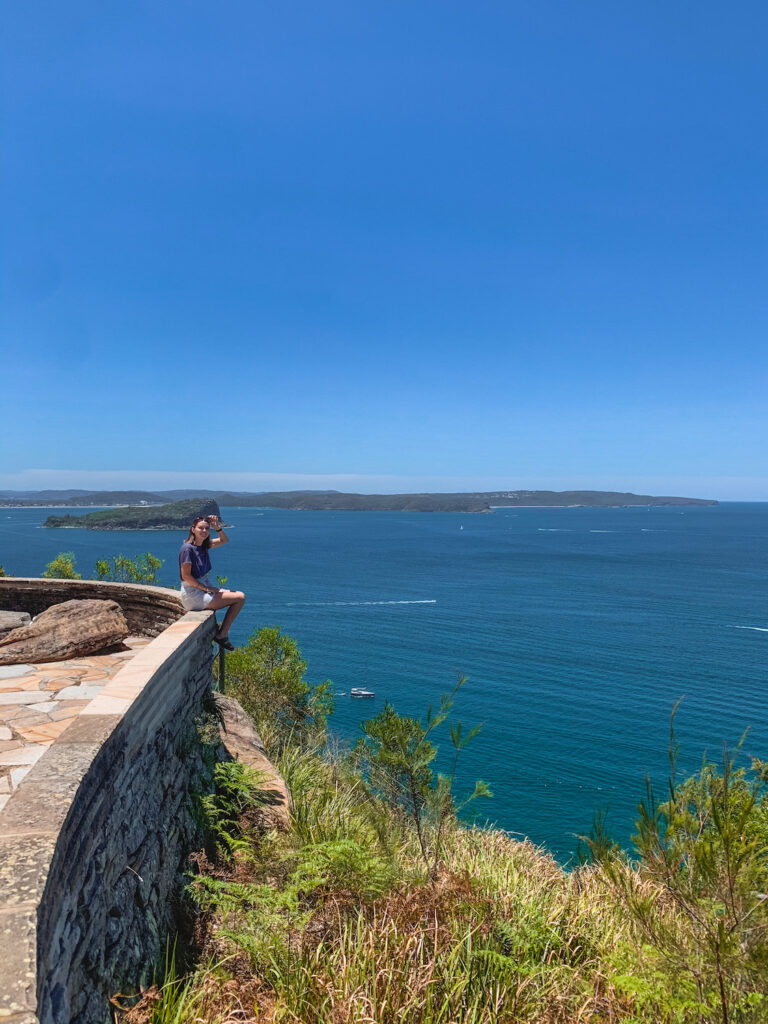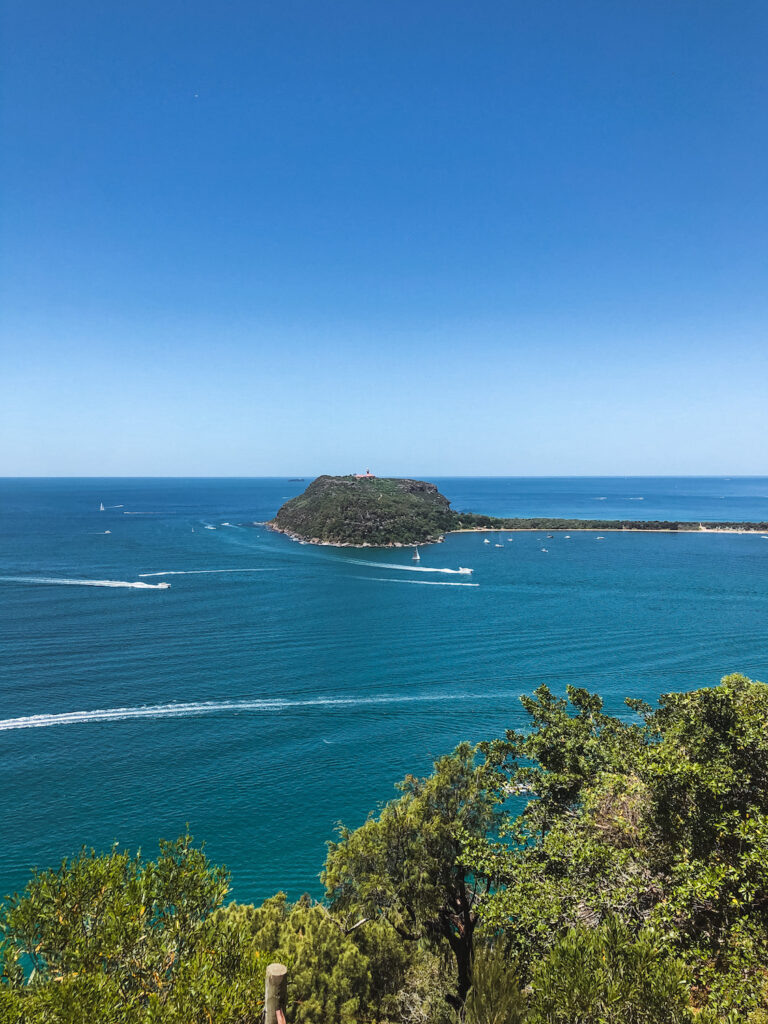 ? My journey from West Head Lookout
Distance: 1km

Duration: 1hour (return)

Difficulty: Moderate 

Start of trail: West Head Lookout
On a hot Summer's day, my boyfriend and I were feeling particularly lazy, so we chose to park up at West Head Lookout, take in the views, and take on the walk from there. We didn't do the loop trail, but instead walked down into the beach, and just returned the same way. The walk down took us about half an hour, and was mostly downhill and flat. While most of the steps down were uneven rock "steps" and dirt trails, there were also some wooden staircases. There were a couple of very small creek crossings, but given wetter weather the mulchy trail would have been a lot muddier.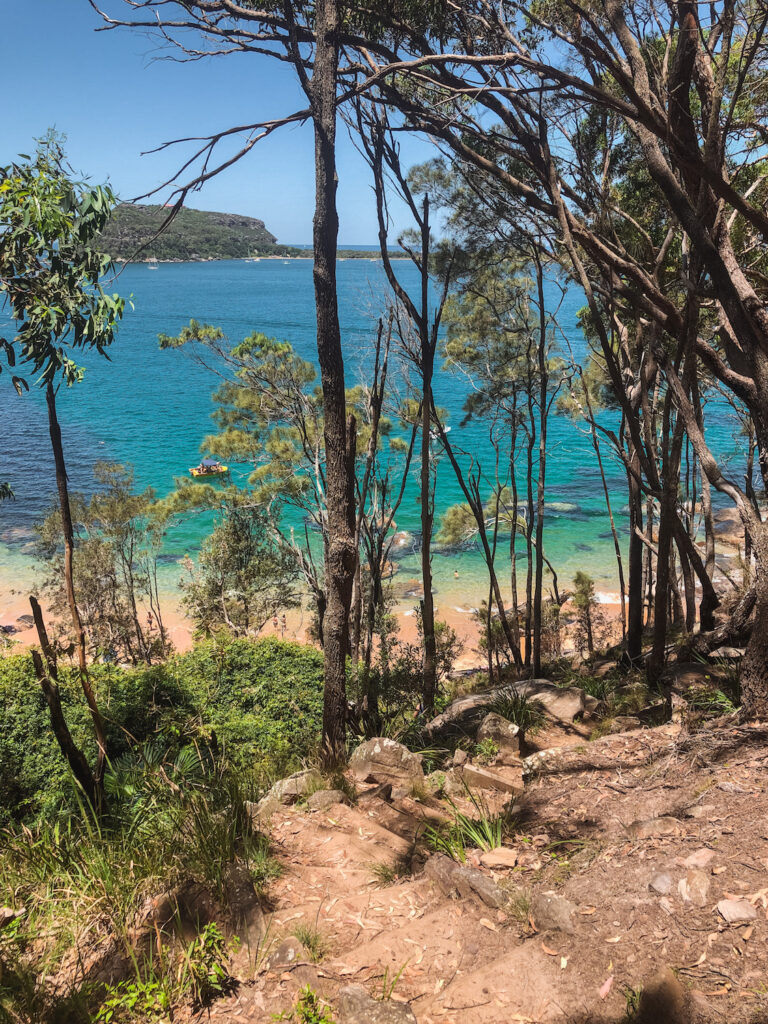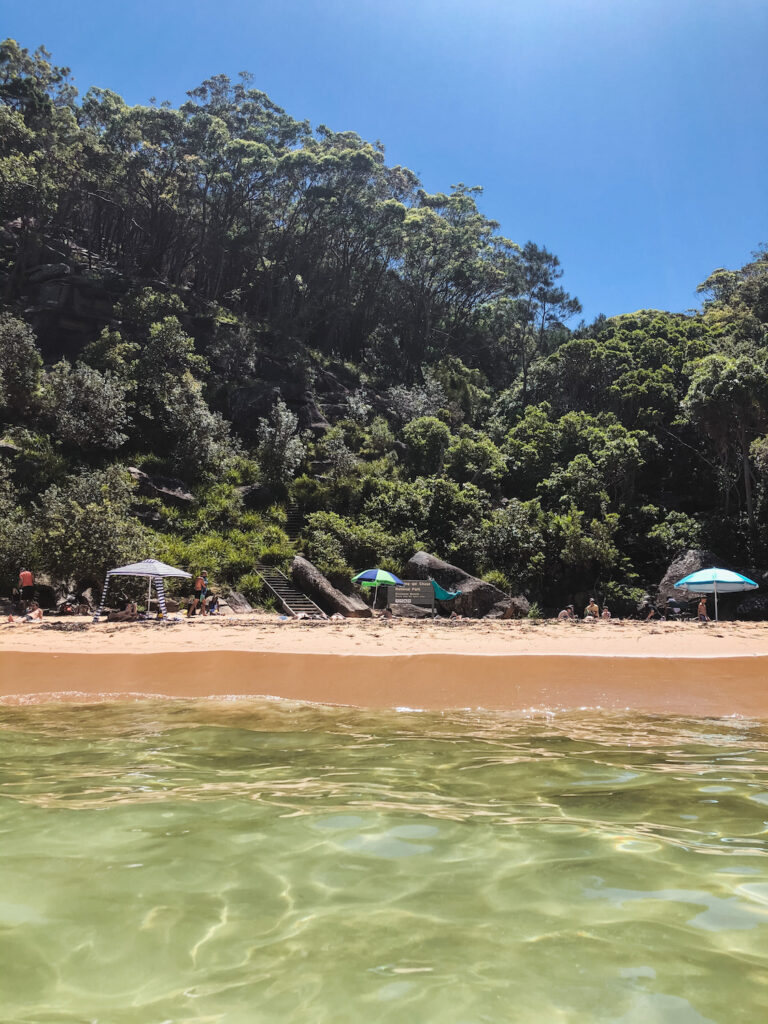 The first beach we reached was West Head Beach. The signs placed by the trail down into the beach proved to be a little confusing as we first thought that we had already arrived at Resolute Beach. A handy google search refreshed our memories and we continued on our way. The walk there was fairly easy – it started within the bushland and then winded its way around the cliffsides, offering slightly interrupted panoramic views over Palm Beach. 
We started the walk around midday, and once we had reached the comfort of the sand we spent most of our day there. We could see that others had ventured over to the beach by jetski, and some even by boats. There was little shade or coverage, and what little there was was occupied by the few other beachgoers. We pinned up one of our towels and made a small little spot for ourselves by the entrance to the beach. 
(Note: as we visited close to midday, this told me that if we had arrived any earlier there would have been no shade at all)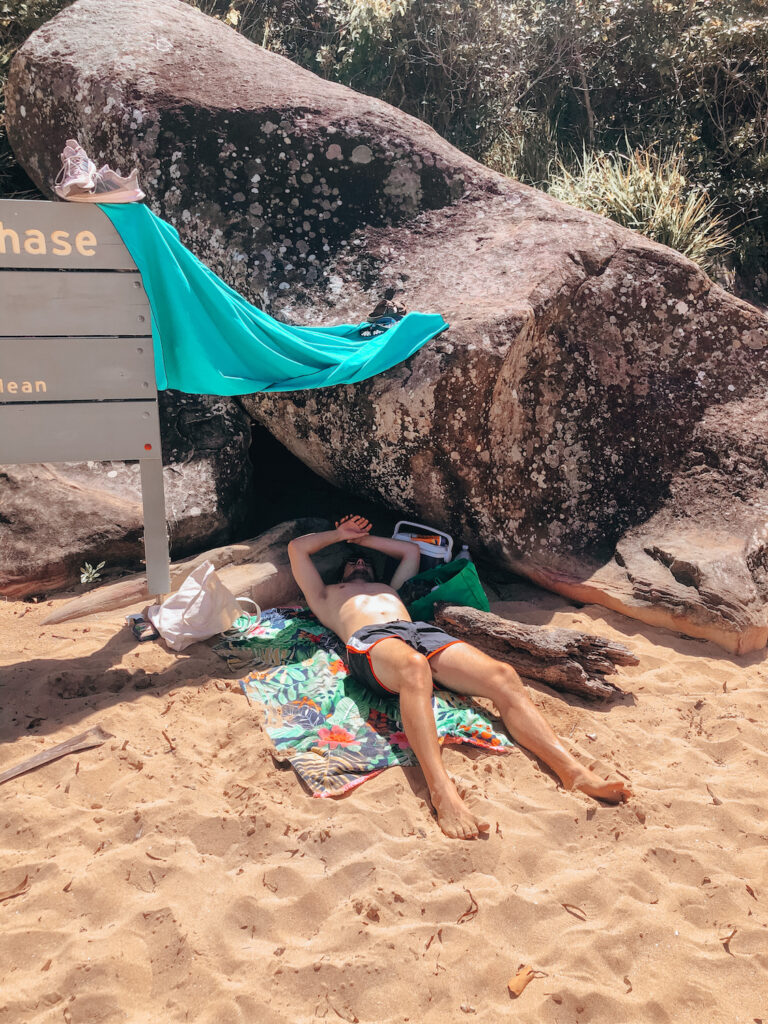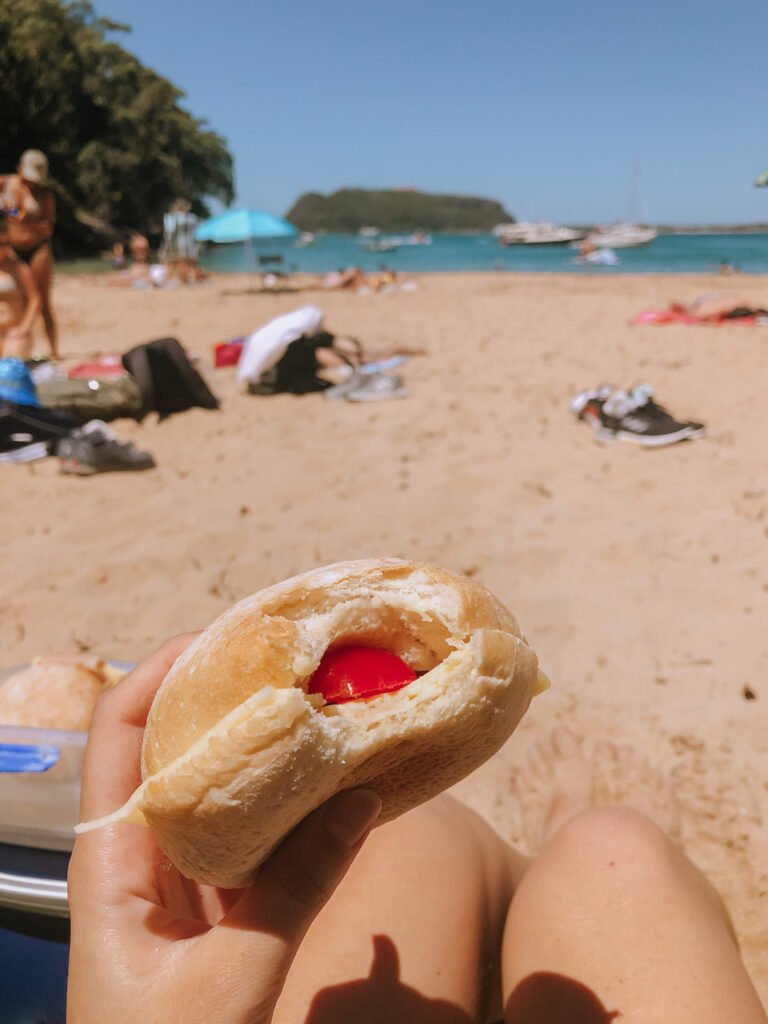 As the day went on the shade slowly overtook the beach around 4-5pm and we decided it was time to head home. The walk home wasn't my favourite. All of those stairs hit my calves very quickly, and by the time we reached the carpark my legs quivered like jelly. But ultimately it was all worth the perfect day!
Note: beware of tick season! As we walked back to our car we spotted a tick on one of our bags. When we got home we made sure to thoroughly check that neither of us had been bitten.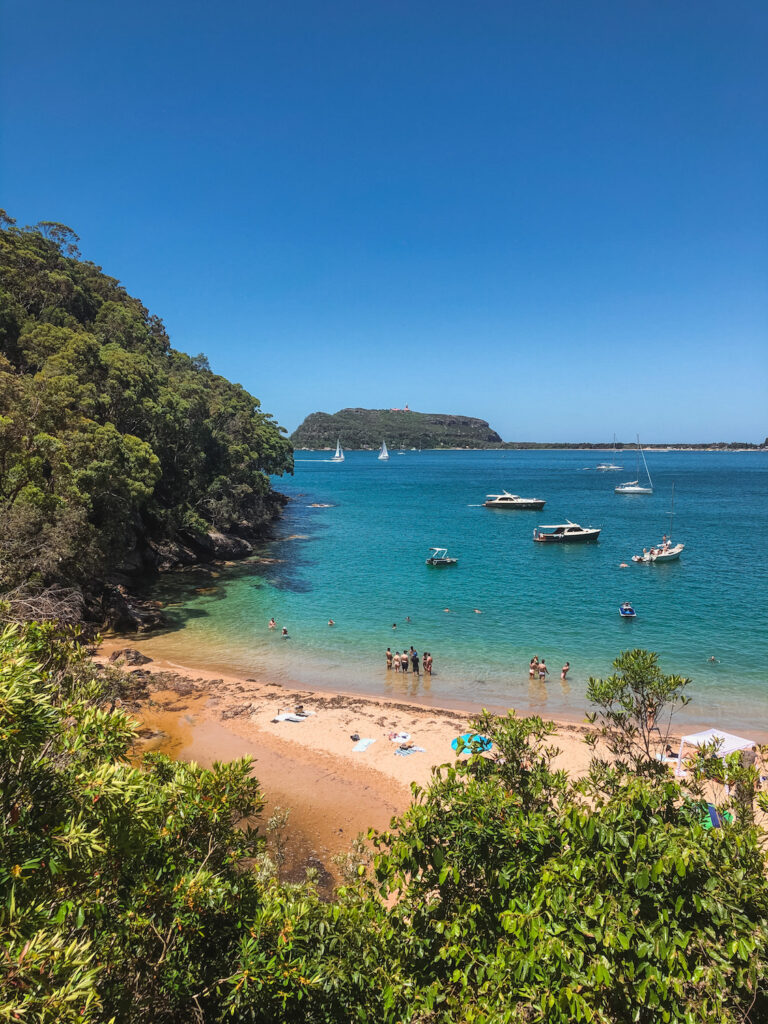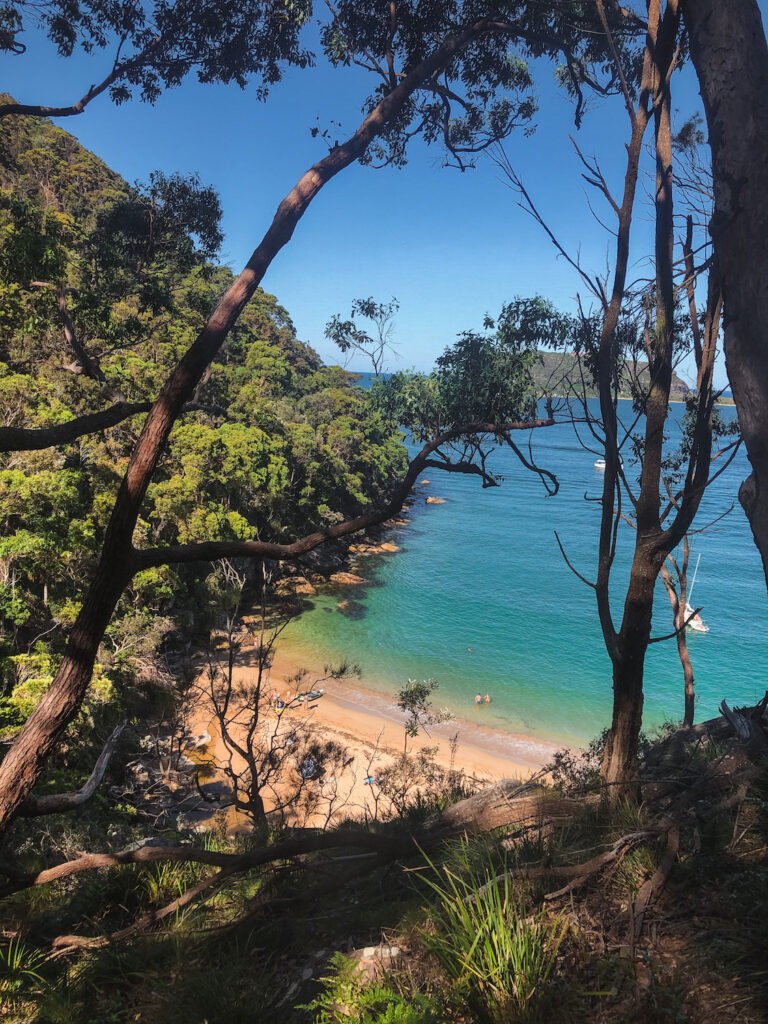 ? Things to know before you go;
? There are public restrooms at Resolute Picnic Area, but none on the trail

⛴️ From Resolute Beach you can also access Mackerel Beach which has ferry access
? There is a $12 entry fee per vehicle for Ku-Ring-Gai Chase National Park
? What to bring;
? Lunch! The walk is a timely one, so it's a good idea to pack some snacks

? Water! There are a LOT of stairs, prepare to be parched

? Sunscreen! As I mentioned, the beach has very little coverage from the sun
Have you been to Resolute Beach? Let me know in the comments!