Feeling a little experimental are we? On a search for some kush? Where better to try it than Amsterdam?
According to research done by the City of Amsterdam, 35% of tourists that come to Amsterdam also visit a coffeeshop during their stay, and that's because it's been a part of the city since the 70s when the Dutch Government made a distinction between "hard" and "soft" drugs. Operating in a legal grey area, there are literally hundreds of establishments throughout the city.
Note: Weed is available in "coffeeshops" not cafés.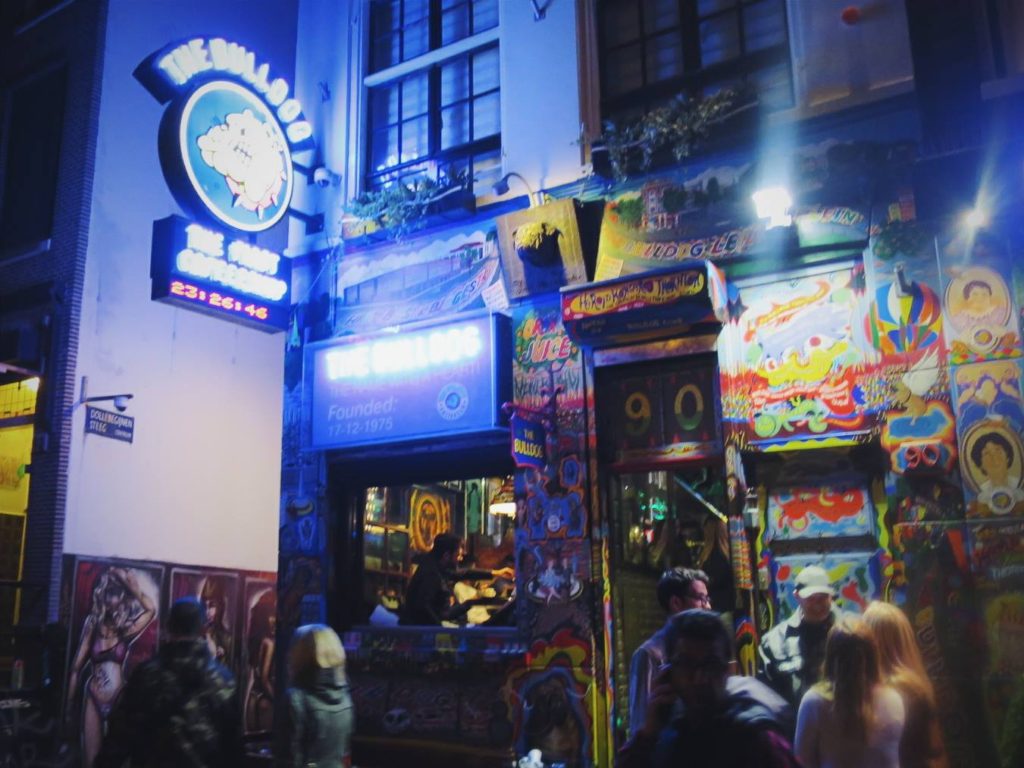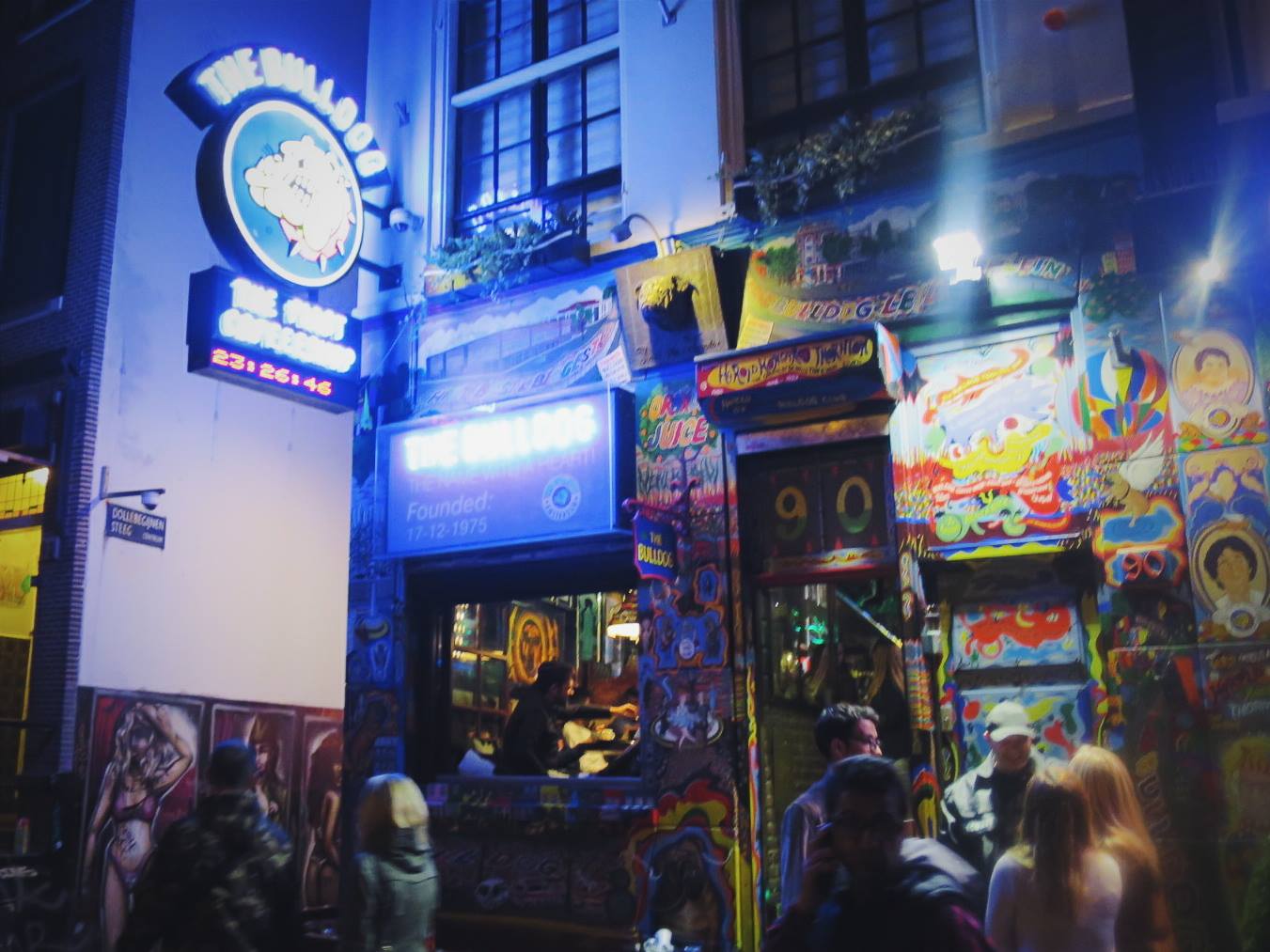 Beginners tips for anyone on the search of some Mary Jane in Amsterdam;
> You shouldn't expect much window signage.
Since advertising marijuana is illegal, you're not going to stumble upon any "WEED FOR SALE" signs. The real indicator, is if the sign says that it is a "coffeeshop". Usually you can smell it, or even see people smoking – it's not hard to find somewhere.
> Official Dutch coffee shops have a green and white license sticker in the window.
"Amsterdam's City Council, through agreement with the coffeeshop union Bond van Cannabis Detaillisten (BCD), allows coffee shops to operate with the provision of set, non-transferable licenses – shown by the display of an official, green and white sticker in the window."
> No coffeeshop is the same.
There are more coffeeshops in Amsterdam for you to have time for, so it's worth exploring and finding the best ones. Different shops sell different strains, and offer different environments.
> Purchasing weed is a stress-free process
Simply, you pretty much just walk in and buy weed. There's no secret passcode, handshake or whispers under the table, you just walk in and ask for your herb, then pay the 'bud tender'. The legal limit is five grams per person, and the legal age is 18. They generally won't check your ID unless you plan to smoke/vape it on site.
> Don't overdo it.
Depending on how long you are in Amsterdam, you should only get as much as you know you can use, otherwise you may have to chuck out your baggies on the way to border control.
> Menus aren't always descriptive
Most coffeeshops will have menus detailing the types of weed and forms for sale, but you usually won't find much more information than the strand names.
> It's worth asking for a recommendation
> Sativa hybrids are a good place to start if it's your first time
Sativa strains tend to induce a more uplifting, energetic high.
> Go green. Go organic.
>You don't have to buy weed to use a coffeeshop – it's just nicer to.
If you've found a strand that you like somewhere else, it's okay to go into another shop if need be, but you should buy a drink or some food.
> Always look at the weed before paying
There are usually little samples sitting in close view. If it looks odd, go somewhere else.
> Menus shouldn't be removed from the counter
Due to the advertising restrictions.
> Not every coffeeshop takes card
> Tip the dealer
> It's likely that the weed will be more expensive the closer you are to the city centre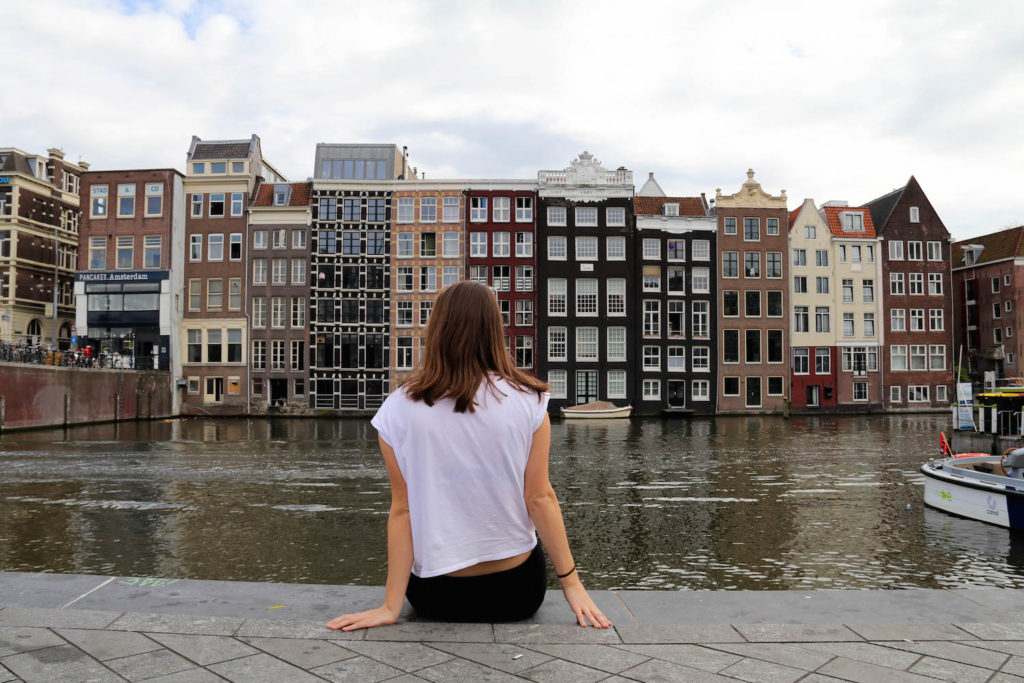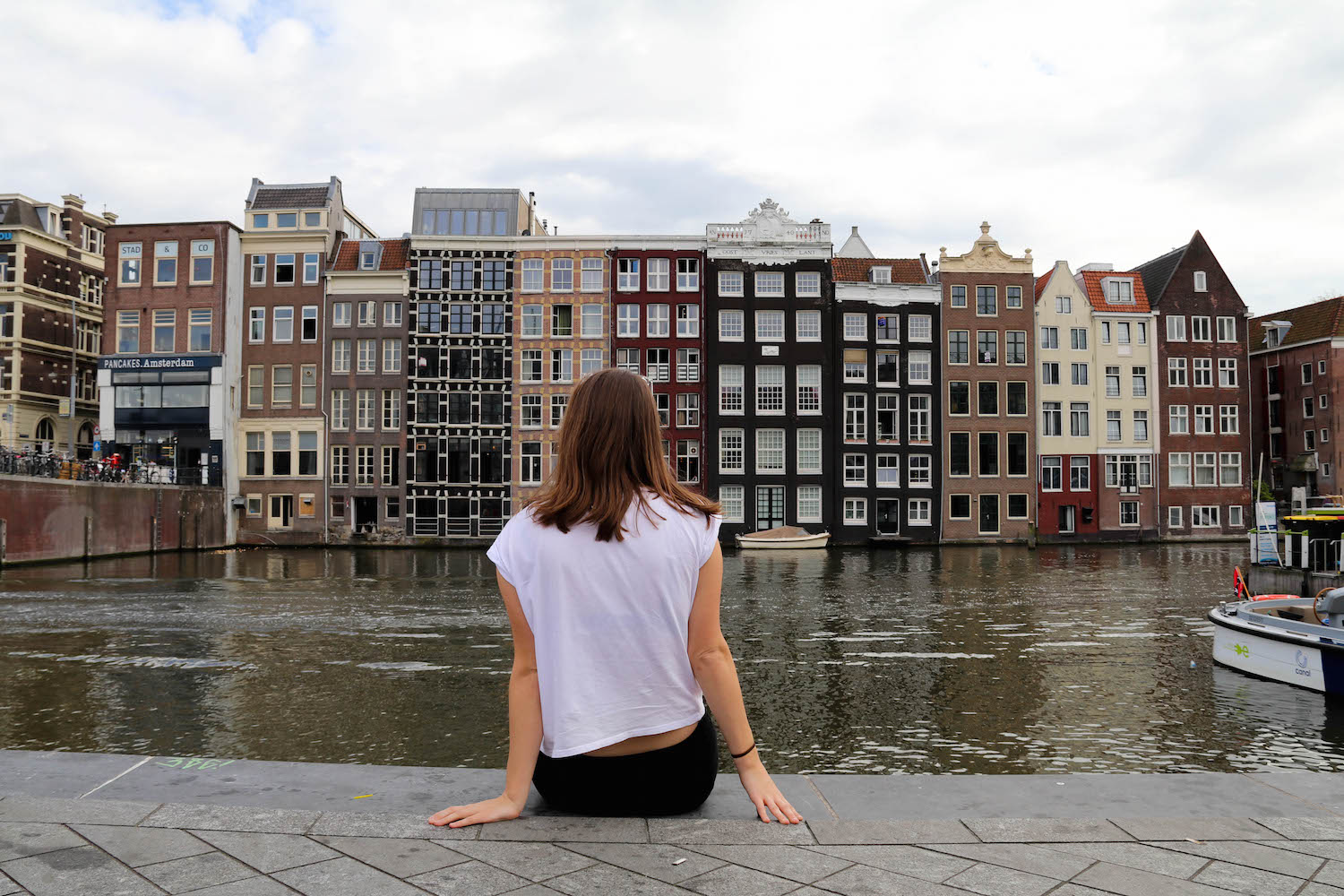 > But don't buy it from anywhere besides coffeeshops – stick to legitimate establishments
> "Joints" have tobacco
At most establishments, you can buy the weed by the gram, hash oils or joints – but know that "joints" are usually rolled with tobacco, so if you want something pure look for the label "pure joint". Otherwise you can make a guess from the price range.
> Most coffeeshops don't sell bongs or pipes.
But you can find them pretty much anywhere else.
> "Bud tenders" can roll a good joint.
> Ask for joint papers and a lighter – if you want to roll your own.
> Check if it's okay to smoke on location
Majority of the coffeeshops in Amsterdam have smoking sections or indoor lounges, but sometimes they don't allow any smoking or vaping.
> Don't sit down before ordering
Specifically because they will most likely want to see your ID on arrival. Table service is rare.
> It's illegal to smoke in public, but it's not strongly enforced.
Perhaps you shouldn't risk having a puff while strolling down the canals…
> Hotels usually don't allow smoking
> Most places will have something to cure your munchies
> The name is coffeeshop, but I wouldn't bother trying the coffee
> Coffeeshops can't sell alcohol, but you can smoke inside most bars.
Liquor stores and small markets usually sell edibles, like lollipops or space cakes. Smart shops don't sell weed, but they sell mushrooms and other "mind" drugs. (There aren't actual hallucinogenic mushrooms, as they were banned many years ago – instead they are truffles that are said to have a similar effect).
> Space cakes can affect you more
Because the stomach absorbs much more THC eating edible marijuana can affect you more than if smoking it, but because it needs to be digested it takes longer to sink in. So don't make the mistake of eating tons because you aren't "feeling it" yet. You should also ask before purchasing how strong they are.
> Smoking on an empty stomach will have a stronger effect – the same with alcohol.
> Be careful of bikes if you are exploring the city while stoned.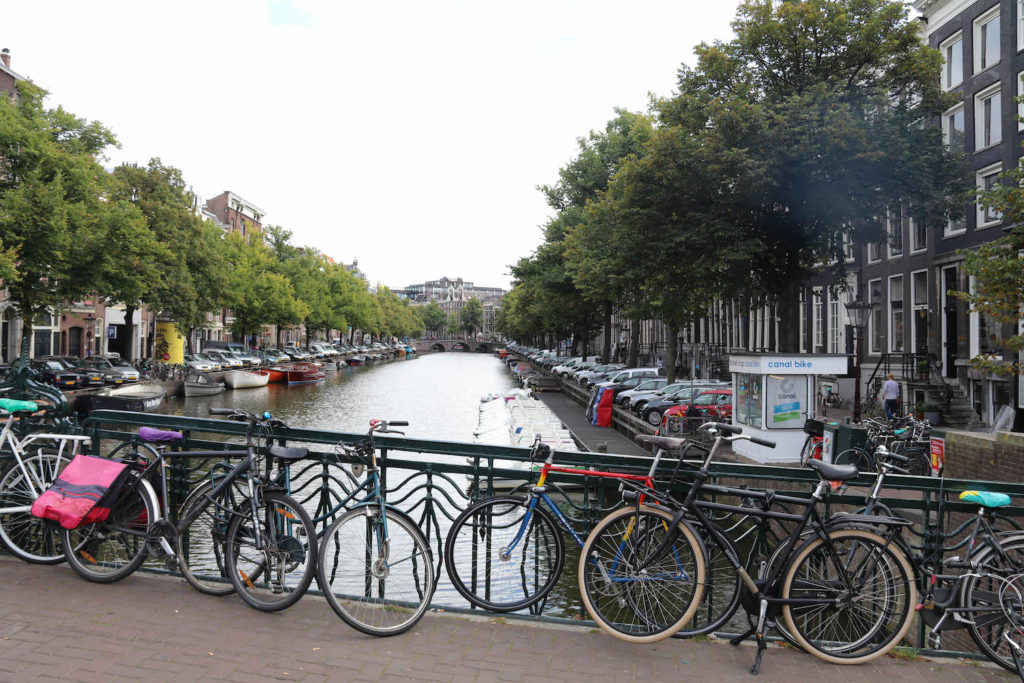 > The Bulldog is a good place to start
Founded in 1975, it's probably the most known place in Amsterdam to get a good high, and the establishment has a chain of cannabis coffeeshops as well as bars. Also a hotel, it's located right in the centre of the redlight district. The Bulldog The First is the best location to start at, and is open until 1am.
Oudezijds Voorburgwal 90 1012 GJ Amsterdam
Note: Their space cakes are addictively tasty. They are medium strength and chocolate flavoured.

THATraveller was welcomed to Amsterdam thanks to Contiki Travel Tours.
Thanks @prince_valentine for the Bulldog picture.