Tokyo! Surely you've heard of it? Tokyo is the capital of Japan and combines the traditional with the modern in this city of skyscrapers and cherry blossoms.
Top attractions;
1. Tsukiji Fish Market
One of Tokyo's most popular destinations, Tsukji Fish Markets is a bustling wholesale fish market with an array of seafood & viewing areas for the popular tuna auction. Handling over 2000 tons of marine products per day, it is one of the world's largest fish markets. The number of visitors to the tuna auction is limited to 120 per day – visitors who wish to see the auction have to apply at the Osakana Fukyu Center (Fish Information Center) at the Kachidoki Gate, starting from 5:00am (or earlier on busy days) on a first-come, first-serve basis.
2. Harajuku and Shibuya
I say both because if you have the time and the energy, it's worth walking between the two districts – especially for shopping. The Times Square of Tokyo, Harajuku has markets and interesting dining options, and is popular for the local teens and young adults. From here to Shibuya there are many unique and interesting shopping options and attractions – some of the architecture is quite peculiar. A popular food option in this area are the flavoured crepes that are served in a cone.
Shibuya is also home to the well-known Shibuya crossing. Seen in Fast and Furious: Tokyo Drift (more here), this is a popular location for people watching. It is said that the best place to go for a view of the crossing is Starbucks. The entrance sits within the music store on the ground level and after ordering you can make your way upstairs. It is often busy so you may have to wait for a good spot, though I want to encourage a level of courtesy. While sitting and people watching I found that some people will stand right behind you until you are so uncomfortable that you feel the need to leave.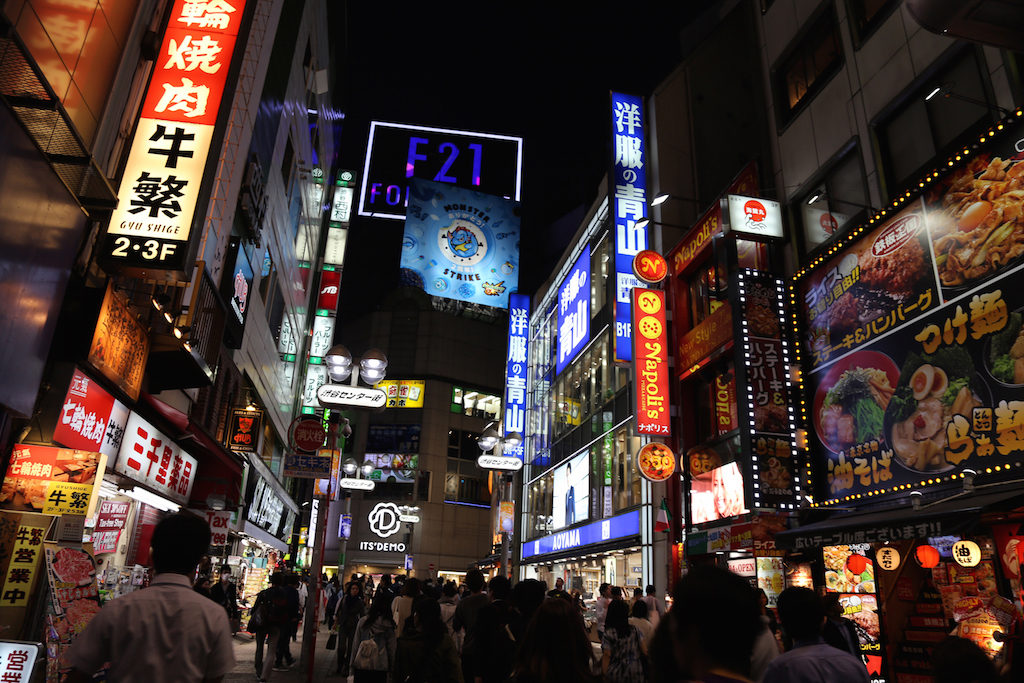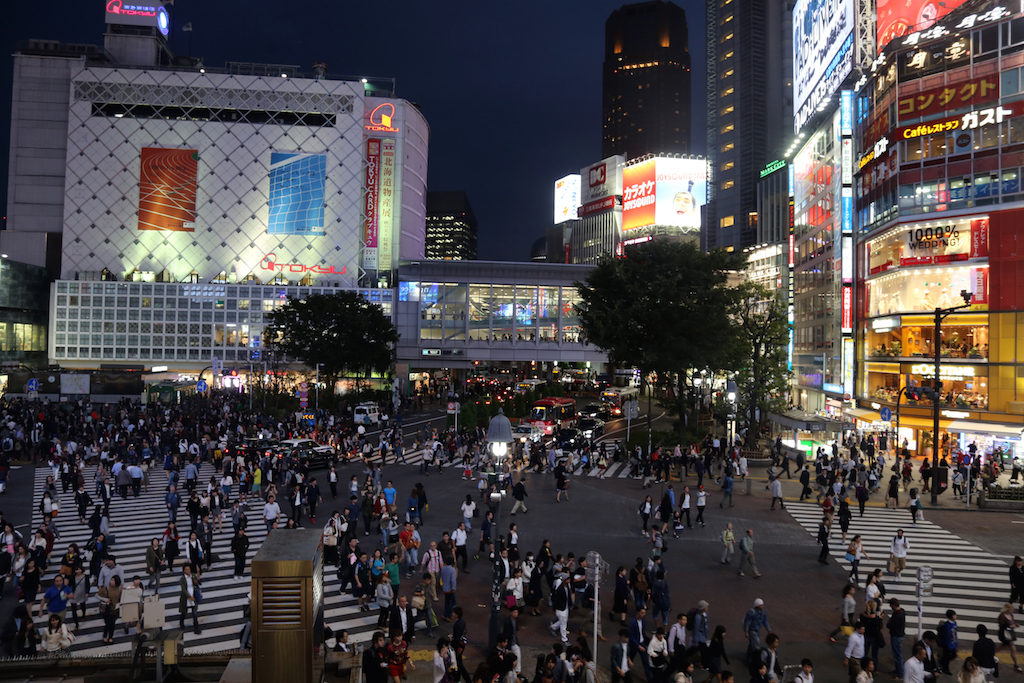 3. Ghibli Museum
Great for Ghibli fans, this museum showcases the work of the Japanese animation studio Studio Ghibli. It is located in Inokashira Park in Mitaka and is quite particular with reservations.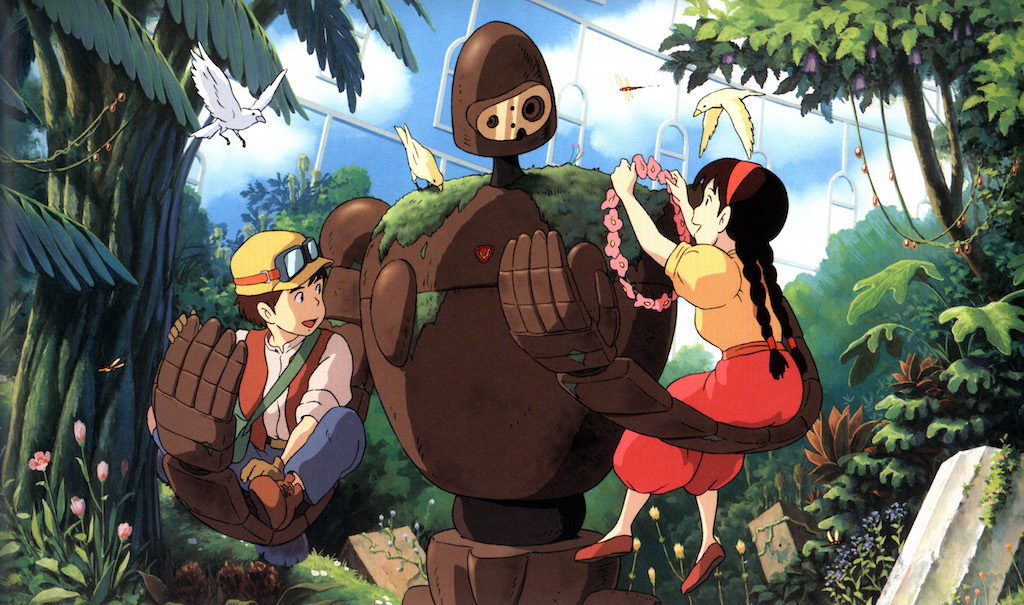 4. Memory Lane
Also known as Piss Alley, Memory Lane is a set of bars, Yakitori vendors, and is home to dozens of smokey eateries. Hidden right amongst the neon-lit buildings of Shinjuku, the entrance sits across from Uni Qlo, and it quickly became one of my favourite places in Tokyo.
Steps from Shinjuku Station, Memory Lane is best visited at night as more vendors are open, and the lit up lanterns and golden leaves create all the more atmosphere. Most establishments have English menus, though it is best to walk around and explore before settling on a meal. Some establishments have upstairs seating more suitable for sit down meals where you can share plates with your fellow travellers – most places have little seating space.
Some establishments are creatively unique; like the chandelier filled pub that has a hidden rooftop bar – an amazing spot for nightlife – though you should check about cover costs.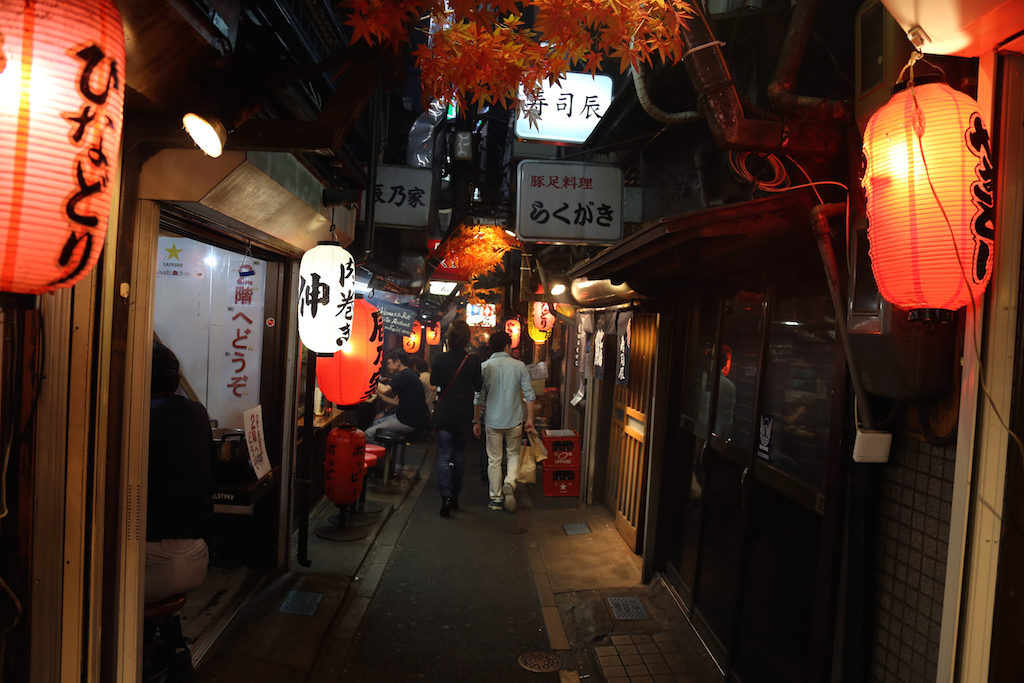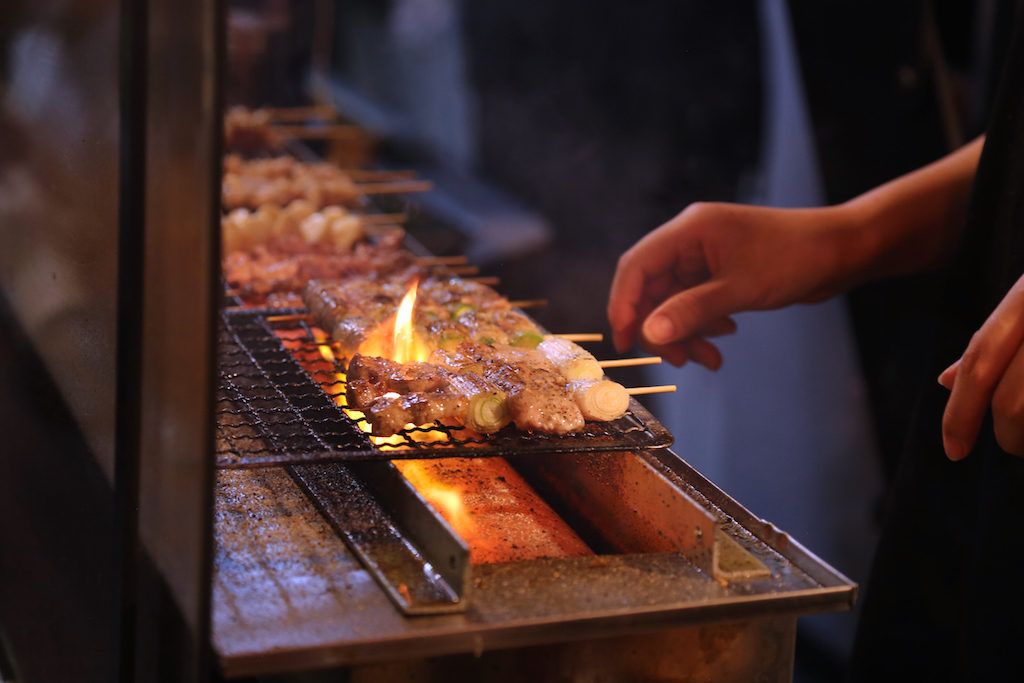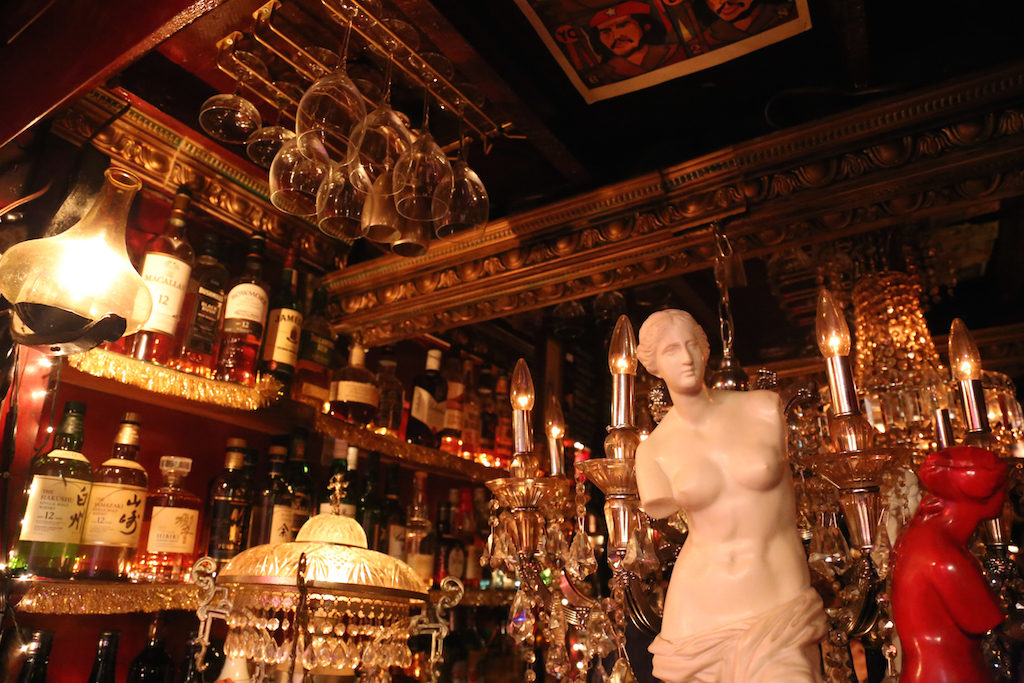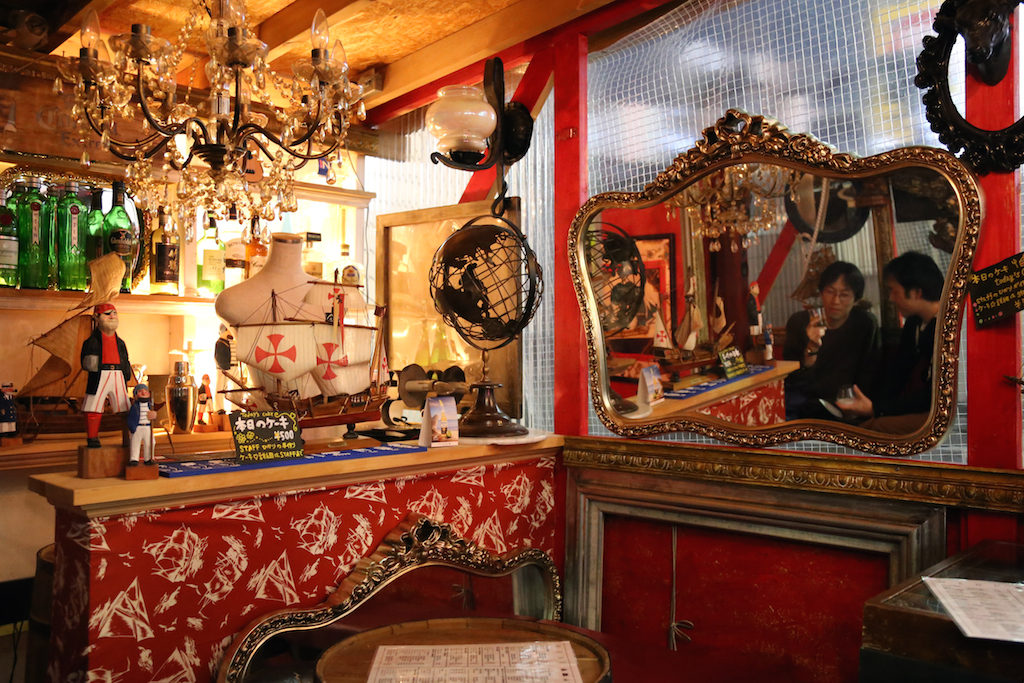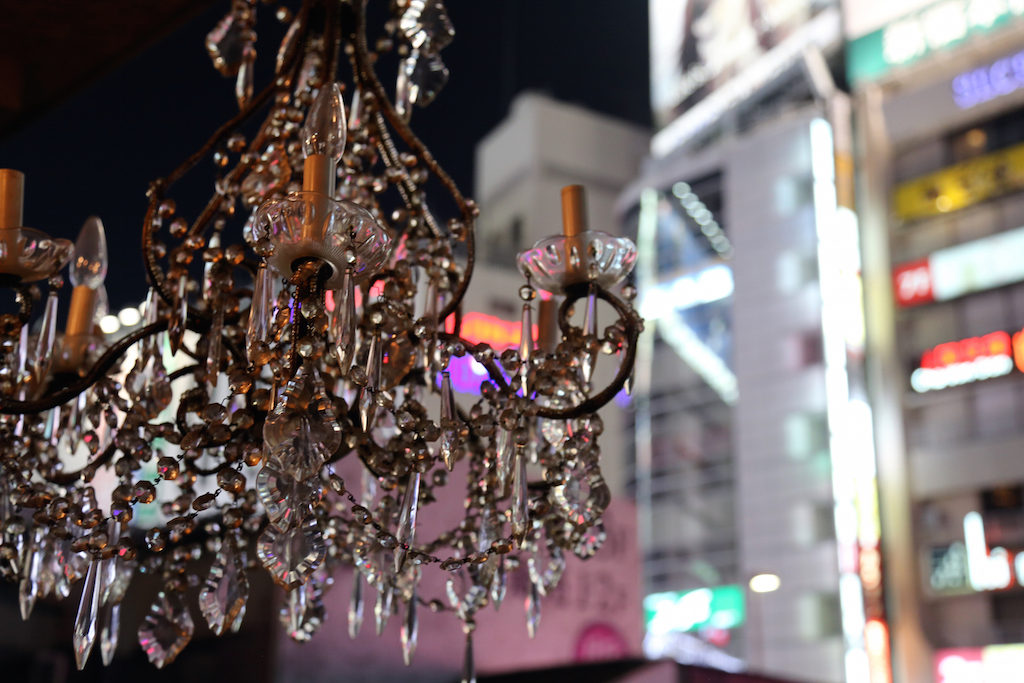 5. Meiji Shrine
Meiji Shrine, located in Shibuya, is the Shinto shrine that is dedicated to the spirits of Emperor Meiji and his wife. Of the various shrines and temples I visited, this was by far my favourite, as the experience felt all the more authentic after walking down a hazy rainforest path and being welcomed by a traditional Japanese wedding that was taking place.
6. Shinjuku Gyoen National Garden
The Shinjuku Gyoen National Garden is known as the most beautiful gardens in Tokyo, and has various types of gardens – eg; English Landscape, French Formal, Japanese Traditional and more. The gardens are most popularly visited during late March and early April for cherry blossom season.
7. Tokyo Tower / Tokyo Skytree
Tokyo Tower is formerly known as the tallest building in Tokyo, but now that title is in Tokyo Skytree's hands. Tokyo Tower is a communications and observation tower located in the Shiba-koen district and has become a well-known icon of Tokyo. I myself visited Tokyo Tower, because although it's smaller, this was the icon I'd always seen in the images, movies and postcards – that lit up red and white tower.
Upon entry I made my way straight to the ticket desk for the top level. Entry to the tower is divided into two decks – starting at Main Deck 1F at 145 metres, I got in line to make my way up to the very top at 250metres. Not for the faint of hearted, it didn't take long for me to notice the slight swaying of the observation deck. After a nice walk around I made my way back down to the Main Deck 2F which was also home to some gift shops, cafés and even a lockdown window – do you dare step upon the glass?
So Tokyo Tower or Tokyo Skytree? At Tokyo Tower you are able to experience a well-known icon, yet at Tokyo Skytree you are provided views from higher up, with views of the Tokyo Tower itself.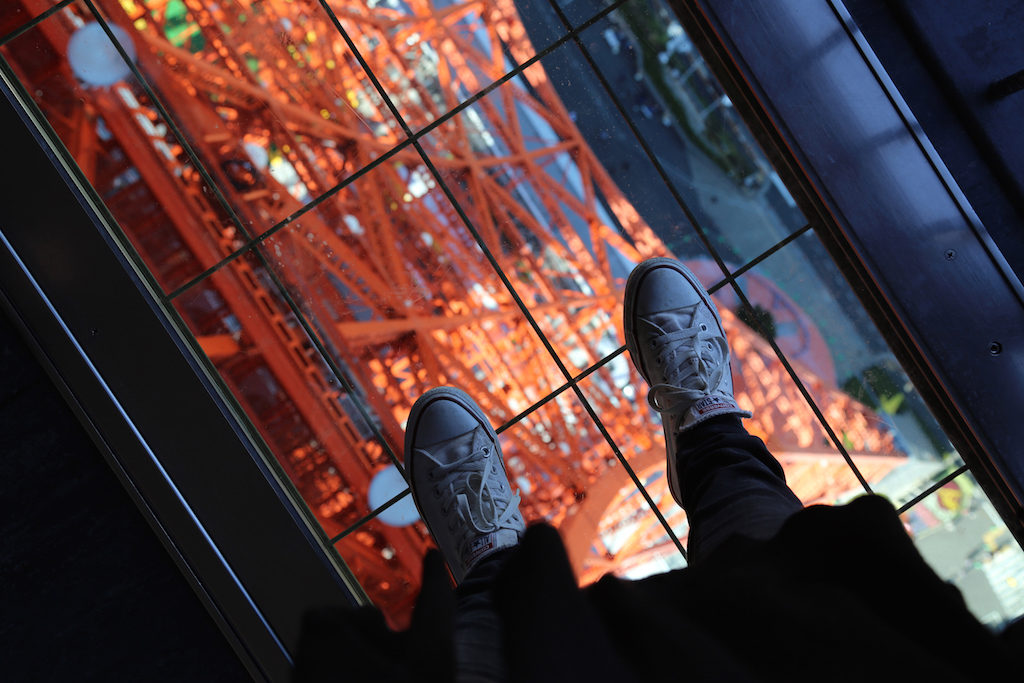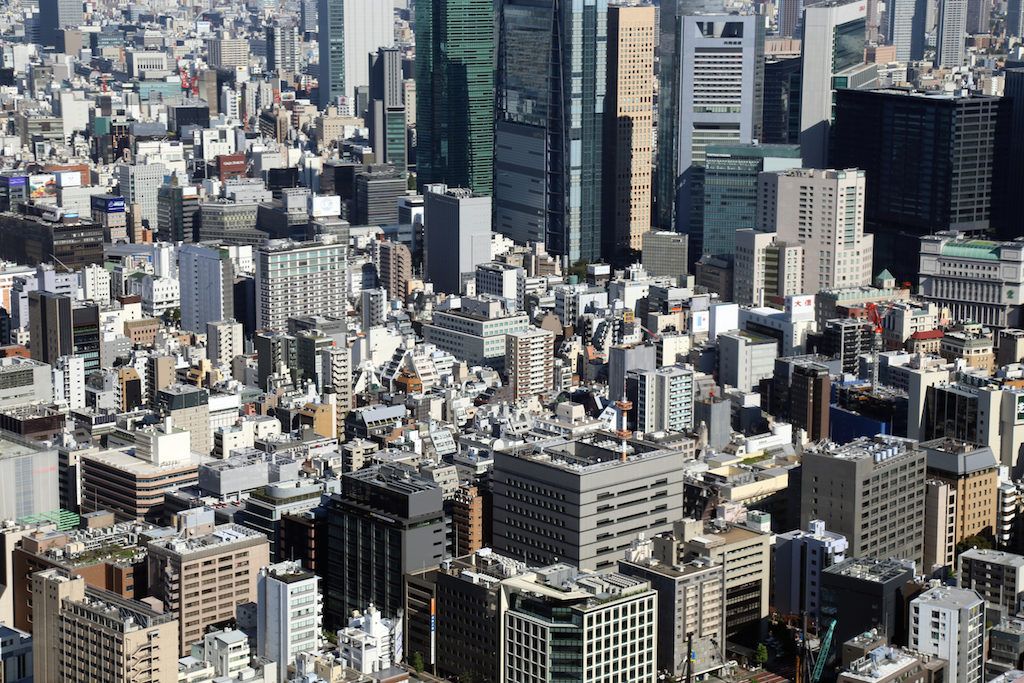 8. Tokyo Imperial Palace
The main residence of the Emperor of Japan, the Imperial Palace is one of the most well-known destinations in Tokyo. Located a short walk from Tokyo station, the Imperial Palace sits next to the east gardens which are also great for a casual walk around, or even a picnic. Entry is free, though at the entry gates you must take a token that must be returned upon exit. I found that once I had seen the palace and some of the other buildings nearby, I didn't spend too much time here as most of the surrounding area was gravel.


9. Tokyo Disneyland
Tokyo Disneyland is said to be one of the best of the various Disneyland parks around the world. With seven themed lands guests are able to experience all different kinds of Disney adventures. Tokyo Disneyland is located in Urayasu, Chiba.
10. Akiba Fukurou – Owl Cafe
A classic when visiting Tokyo is something along the lines of a cat café, but why not go for something a little more unique. I myself have a cat, I see one all the time, what I don't see are goats, rabbits and owls. After being recommended, I headed towards the Owl Cafe that's a short walk away from Akihabara Station. They recommend visiting 10 minutes early so that you can read over the rules of visiting the Owls, then after entering you place your bags down and are retold the rules after being seated. From there it's up to you to walk around and greet the birds, take photos and ask when you want to hold one.
Akiba Fukurou are particular with reservations, and have an email template. Despite hearing the name 'Owl Cafe' there is actually no cafe or drinks available – though once I got there I realised that thats what I preferred. If I had ordered a coffee, it probably would have sat there untouched as we are only allowed one hour to bond with the birds.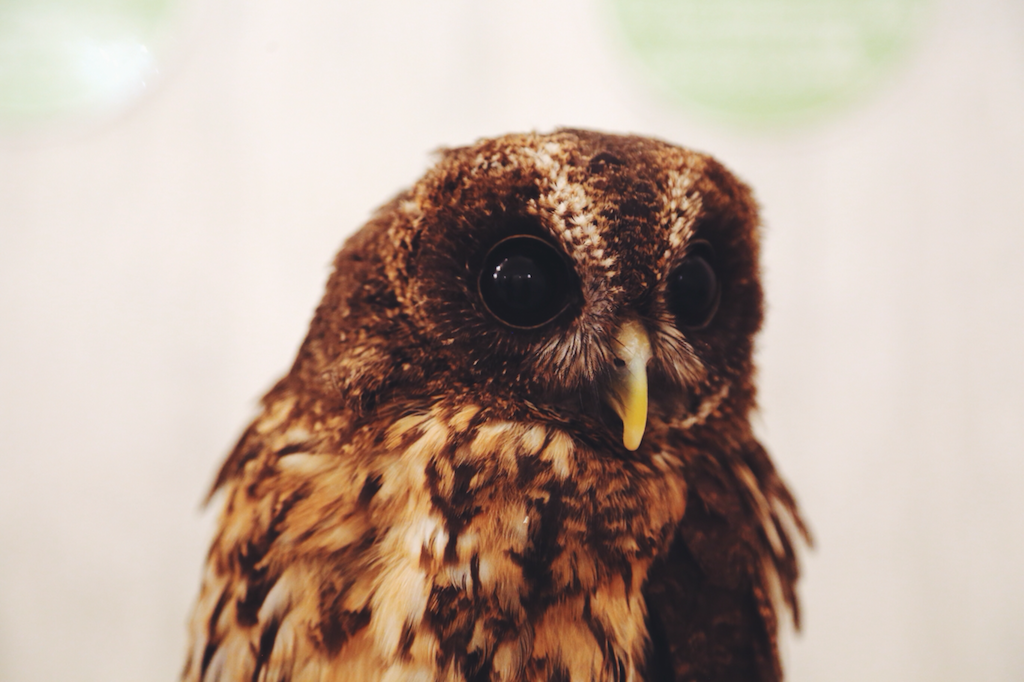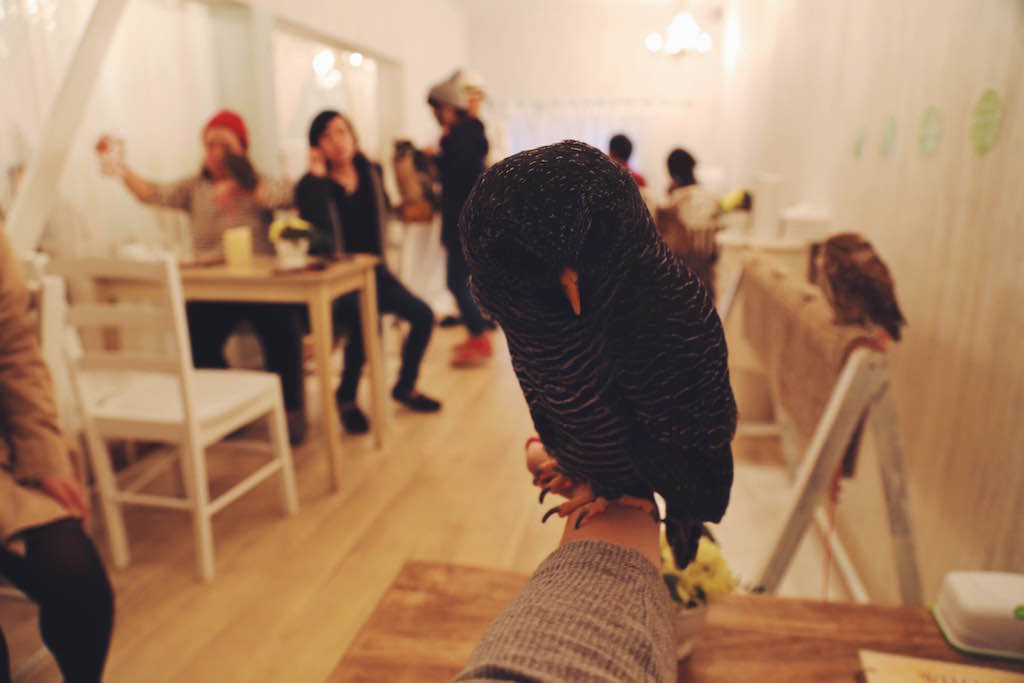 BONUS: Walking amongst the cherry blossoms is one of the most popular draw points in Japan's tourism industry. The cherry blossom season is most regularly in late March to late April. Some of the best places to spot the cherry blossoms in Tokyo include; Ueno Park, Shinjuku Gyoen, Yoyogi Park, Aoyama Cemetery and Koishikawa Botanical Garden.
Note: With the 'TOKYO Handy Guide'  (The Official Tokyo Tourism Guide) you are given discounts on entry to various attractions just by showing the guide at the ticket desk.
What to eat;
Soba – long, thin buckwheat noodles. Soba "has long been a staple of Japanese cuisine, particularly in the mountainous regions where hardly buckwheat fares better than rice". These noodles can be served hot or cold. The hot dish is usually served in soy-sauce flavoured broth and the cold is served with broth on the side for dipping.
Sushi – of course!
Unagi – is a river eel grilled over charcoal and covered in sweet barbecue sauce.
Ramen – egg noodles in a salty broth.
Yakiniku – similar to Korean barbeque – Yakiniku is the Japanese version of grilling your own meat in front of you. This dish is ususally served with boiled rice and kimchi – a popular dish is to cook beef with onion.