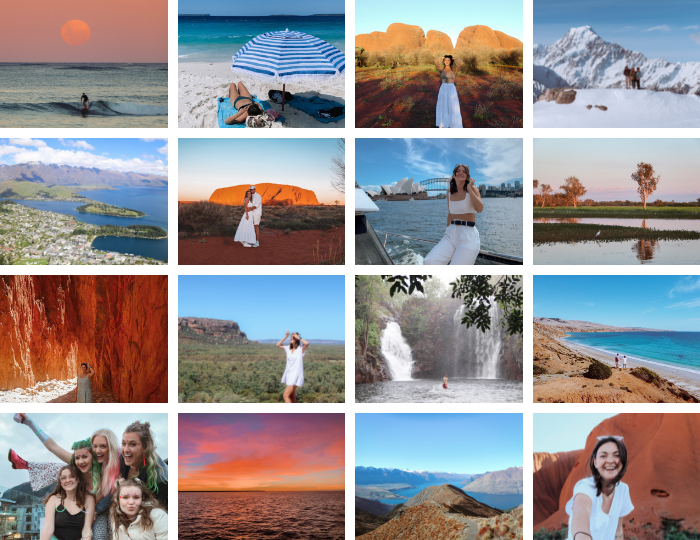 I started making these lists about 5 years ago, but this is the first time I've ever been able to put down over 200 moments. Despite this being one of the greatest (and most challenging) years of my life, I do think a big part of that is that I've just changed my perspective over the years of what I am grateful for. Being over 200 doesn't necessarily mean it's because I've done more, or travelled more – it's that I'm finding more joy in the smaller moments. At least that's what I think! 
So here's over 200 of the best things that happened to me in 2021…
1. Spent my mornings taking in the sun at the beach across the road from my new place
2. Watched Magic Mike Live with my girlfriends for some cocktails & an incredible show!
3. Spent Friendsmas with my besties & our boys at an Airbnb in Shoalhaven
4. Took in the sunset from Sir Charles Kingsford Smith Memorial Lookout
5. Relaxed on Werri Beach in Shoalhaven
6. Drove out to Berry for some of their famous donuts!
7. Visited Kiama Blowhole on the road trip back to Sydney
8. Finally did the Sea Cliff Bridge Lookout walk! Totally work the stop over!
9. Had some incredible Greek food at Kazzi Beach Greek in Manly
10. Housesat in my Mum's tiny-home and tried the local bakery Berkelo 
11. Spent my friend Dani's birthday BBQing down at Dee Why with all of the backpackers from the hostel
12. Had an early birthday night out with my besties – cocktails at Manly Wine, and then dinner at Hugos in Manly. A drink at the Steyne to finish,
13. My bf planned the day for my birthday – we started Rollers Bakehouse, then got the ferry into the city. Then to the Tyrannosaurus "Meet The Family" Exhibition at the Australian Museum. Afterwards we wandered around all of the other permanent exhibits to see my favourite animal – Bison! & then the Australian Geographic Nature Photographer of the Year 2020 exhibition. Then we went to Black Star Bakery for some Instagrammable birthday cakes, and to Young Henry's Brewery for a tasting paddle. To end the night – dinner at my fave Belly Bao in Newtown and then some rounds of minigolf at Holey Moley (I lost). He also surprised me with a birthday cake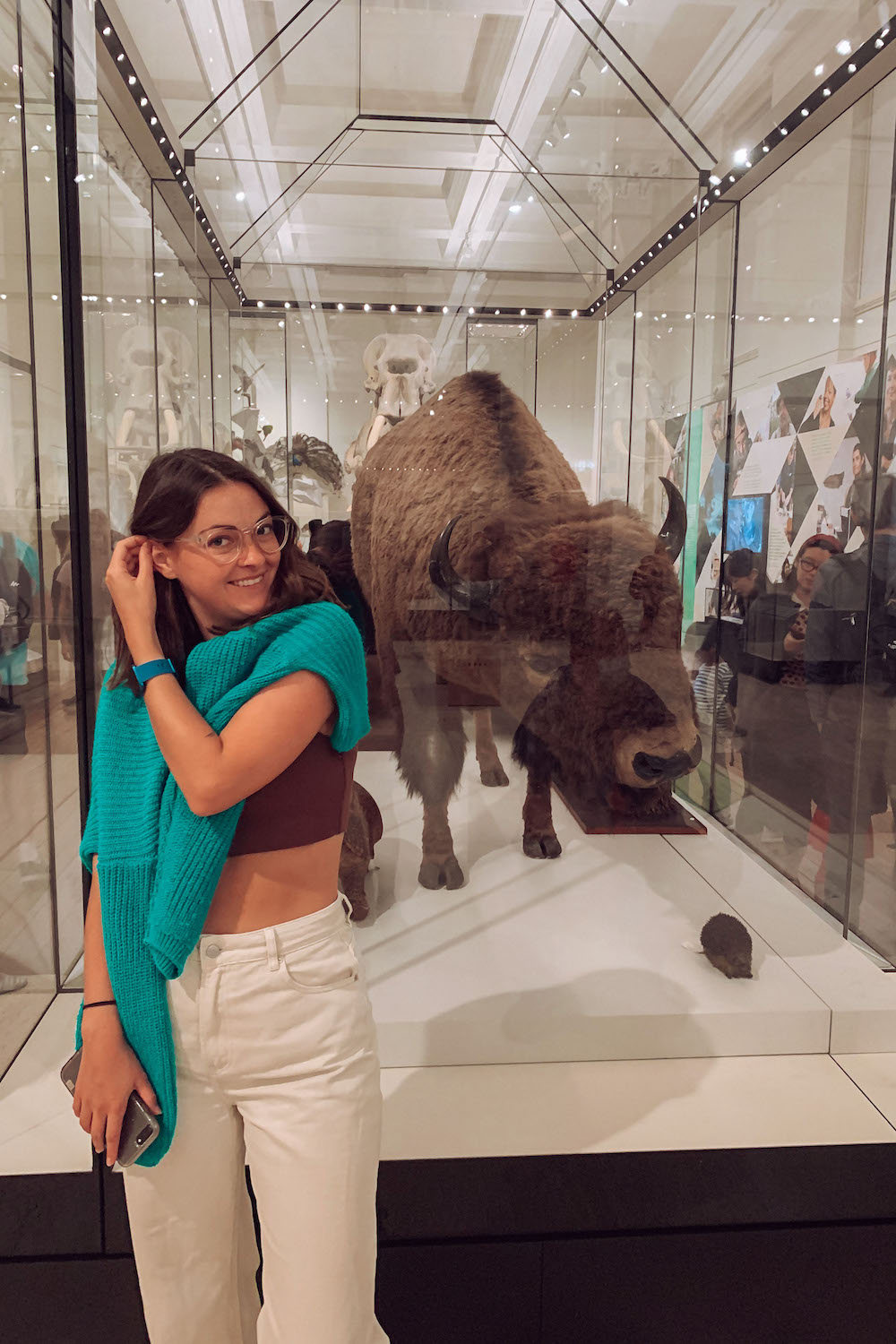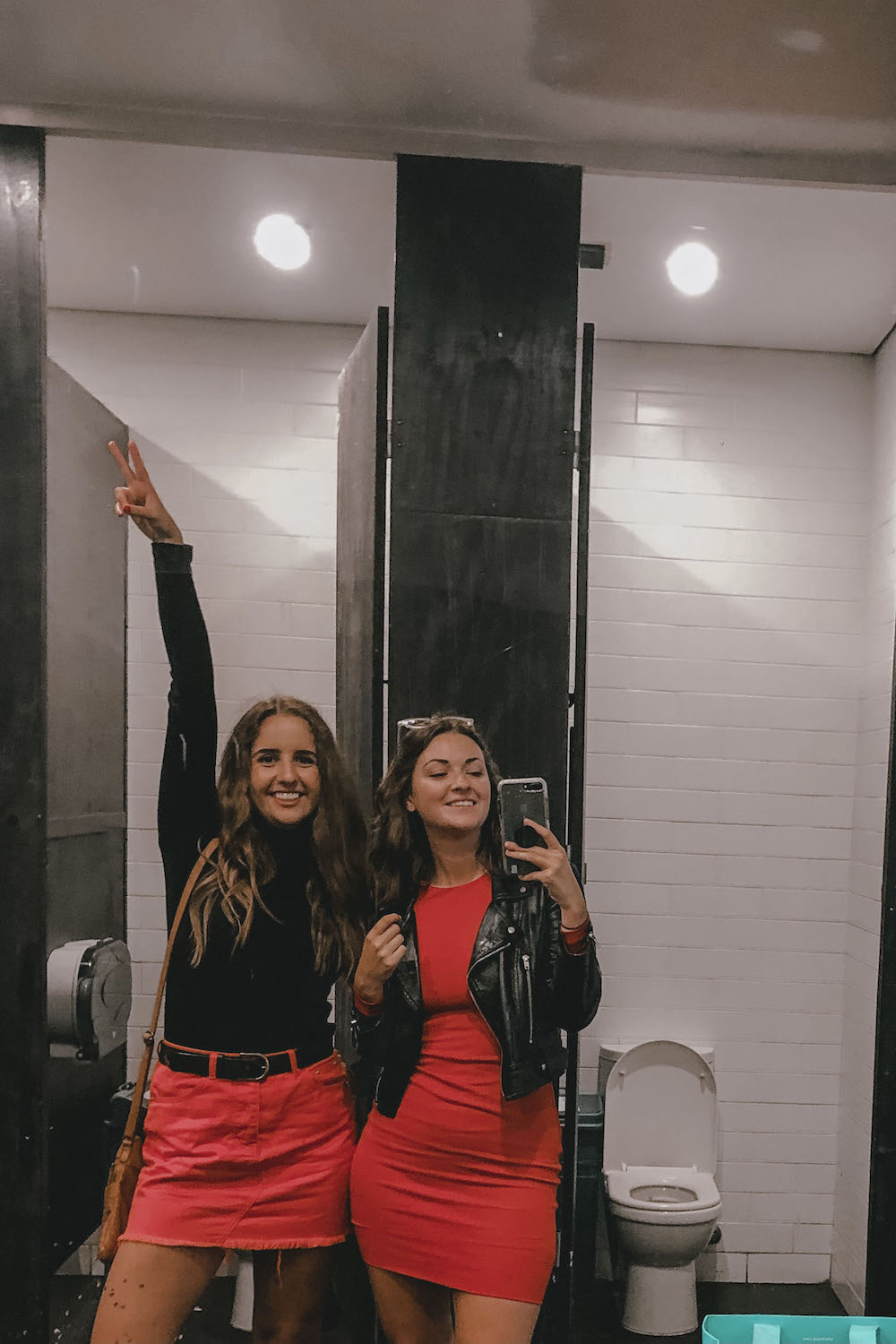 14. For my actual bday day, I went and got brekky at girdlers & mani pedis with my sister
15. My friend Dani surprised me by taping pictures of my favourite animal all over my door
16. Had birthday dinner with my family at Kazzi Beach Greek 
17. Had another (but joint with my brother) birthday dinner at Take A Seat Thai
18. My sisters gf drew me as a Winx Fairy! Brb joining the Winx Club
19. Went to Cafe Freda's with my oldest friend in Surry Hills
20. Found a new local cafe to visit on my mornings off – De'Assis, Collaroy
21. Spent many nights out for dinner with my friends at Freshie Mex – I was managing their socials
22. Went to Gibbons st Cafe with my friend Teeny
23. My bf surprised me with a rose for Valentine's Day & we went out for dinner at Pocket Pizza (right after watching the sunset at Manly Beach – perfect timing!)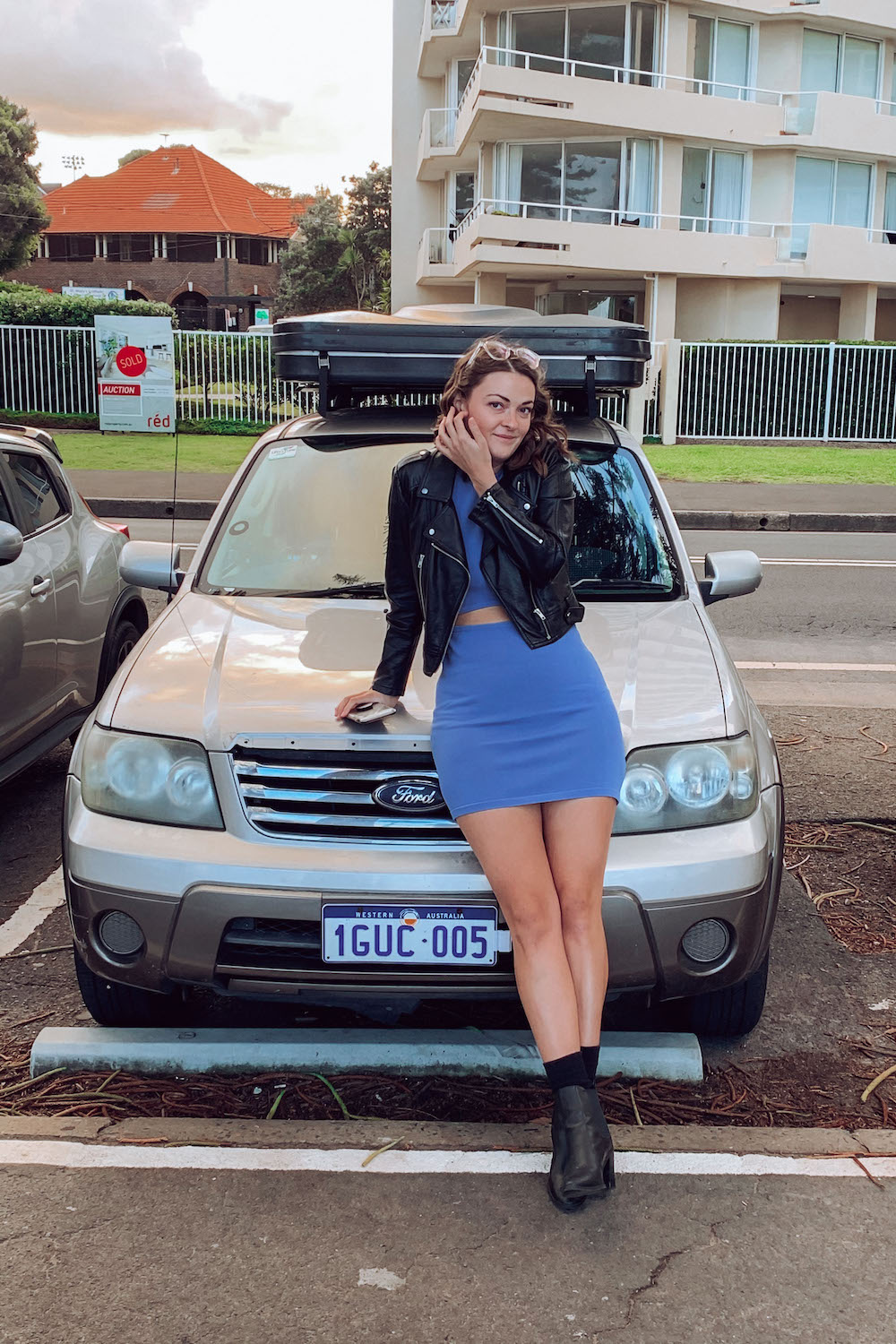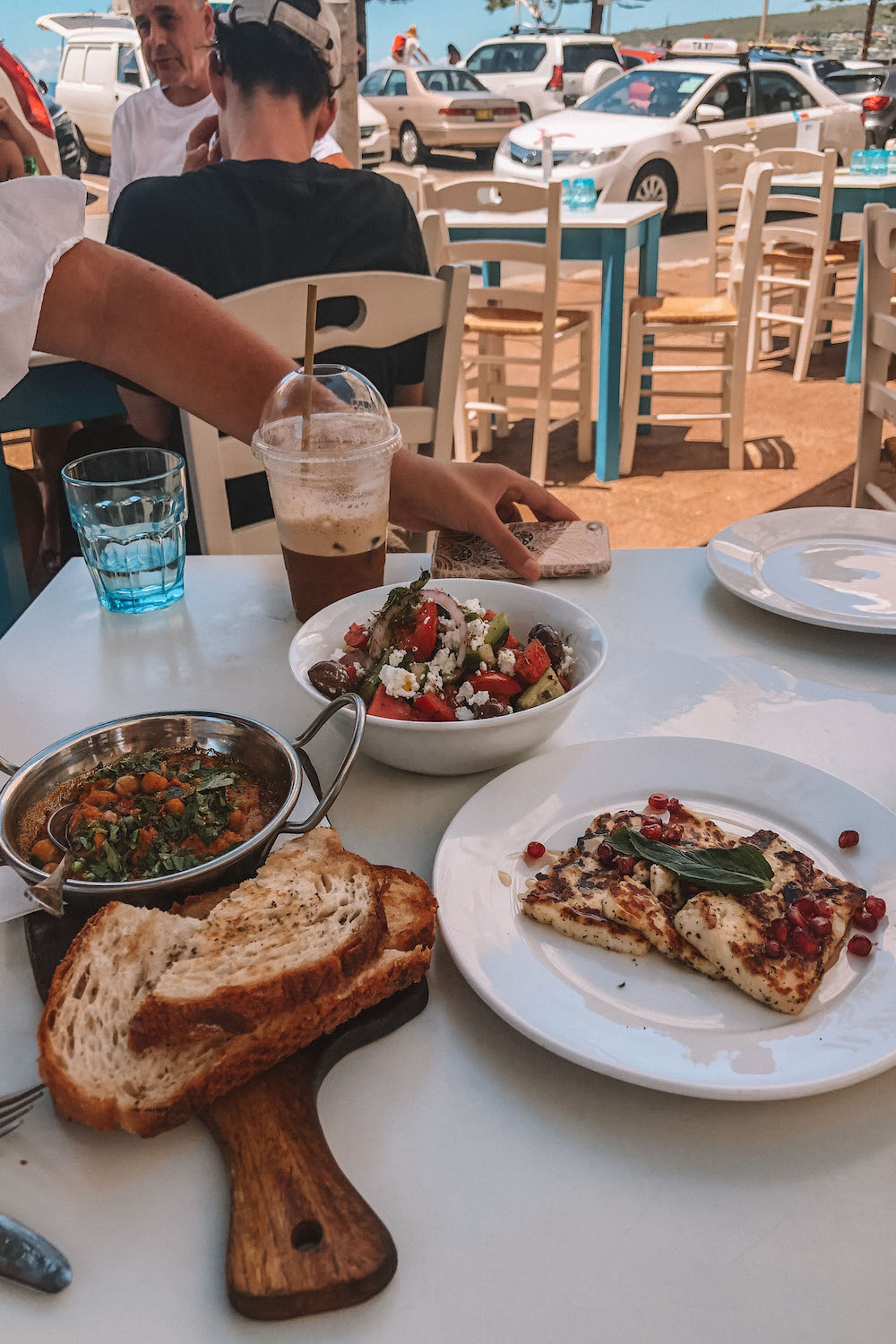 24. Went for a bushwalk in Ku-Ring-Gai Chase National Park with my friends from work
25. Went to Kazzi Beach Greek for a babyshower / congratulatory work lunch 
26. Spent a long weekend camping at Bream Beach in Jervis Bay
27. Went for brekky at Pilgrims veggie cafe 
28. Explored Tomaree National Park – Cave Beach, Murrays Beach, Green Patch Beach (we saw some Kangaroos!)
29. Watched the sunset at Orion Beach – Plantation Point
30. Went for dinner at the classic Husky Pub
31. Went for brekky at Sloppy Joes – yum!
32. Did the White Sands Walk – Nelsons Beach, Blenheim Beach, Greenfield Beach, Chinamans Beach, Hyams Beach (Chinamans was our favourite!)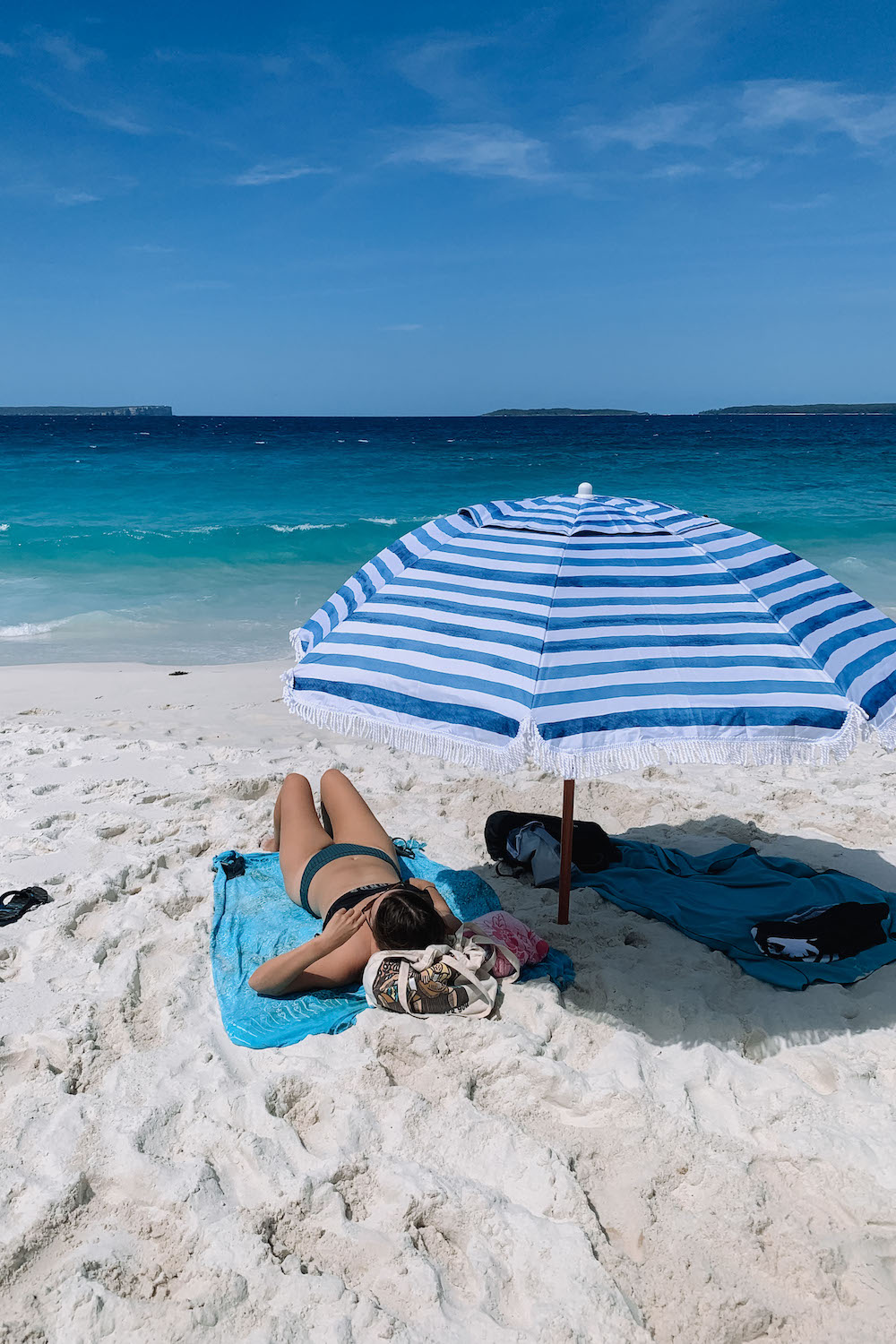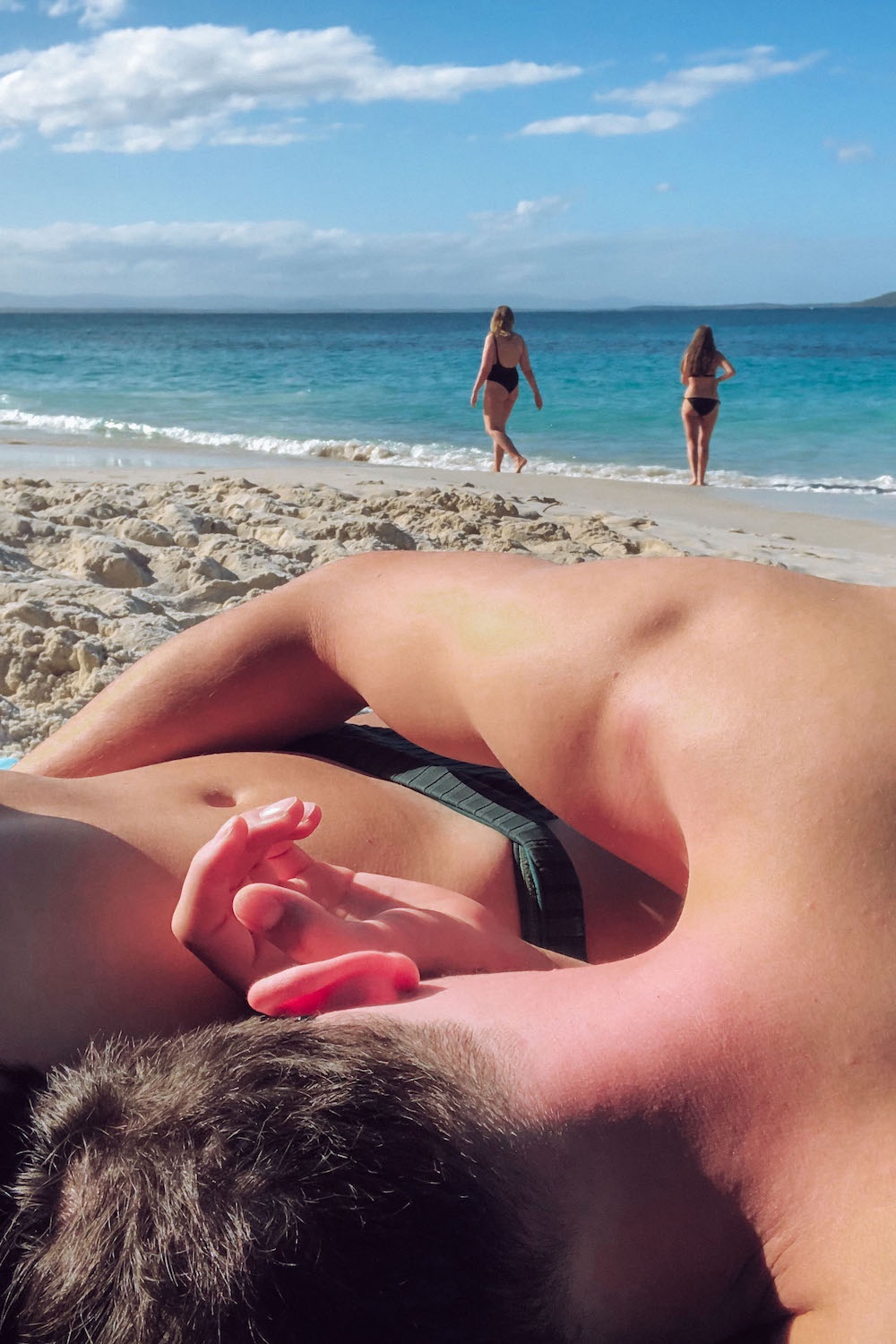 33. Wandered around the Monet and Friends exhibition
34. Spent a day out on Sydney harbour – my friend hired a private boat to celebrate our friend Will's 30th. Afterwards we hired a hotel room to hang out in until we booked a karaoke room. To end the night, pizza at Frankies!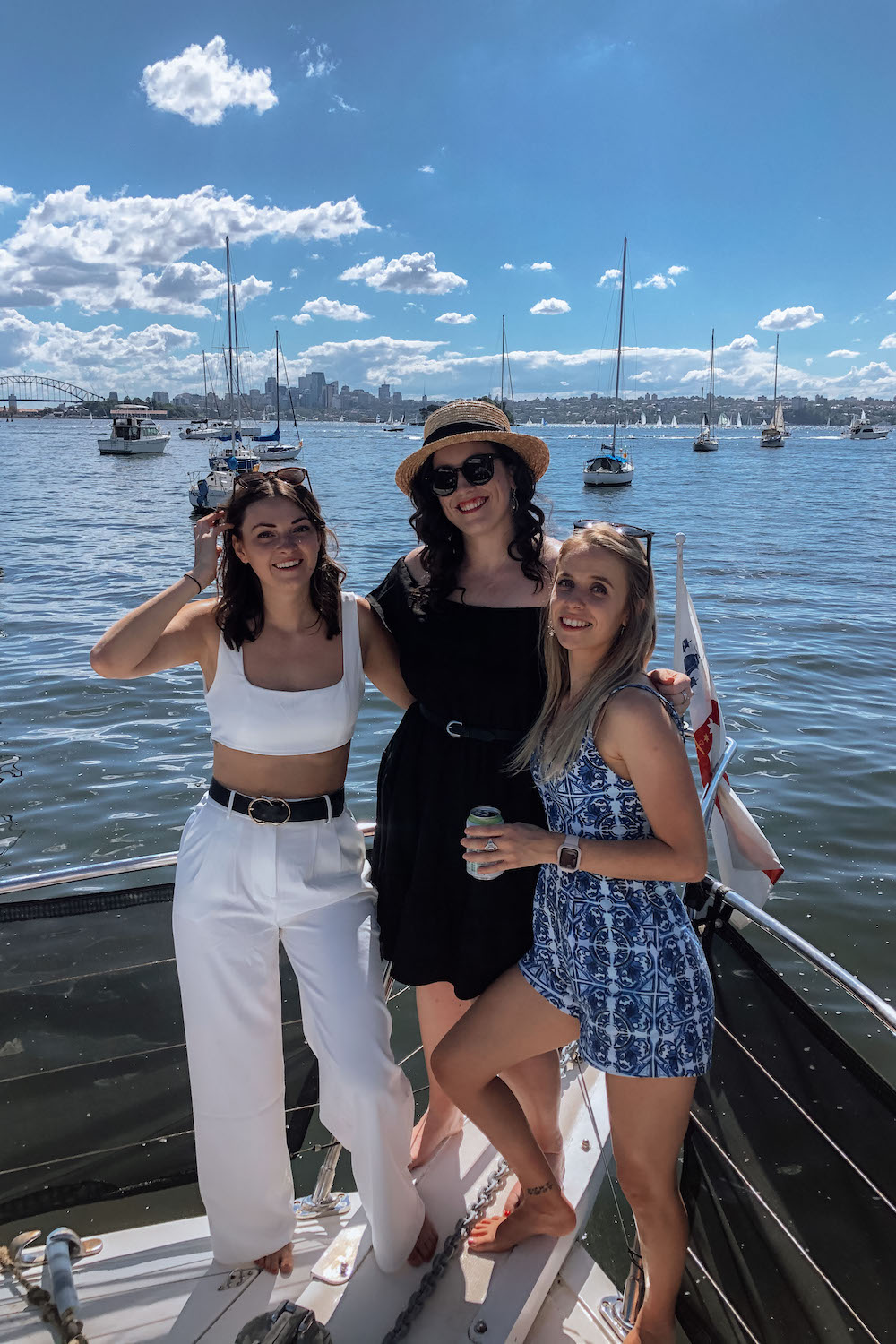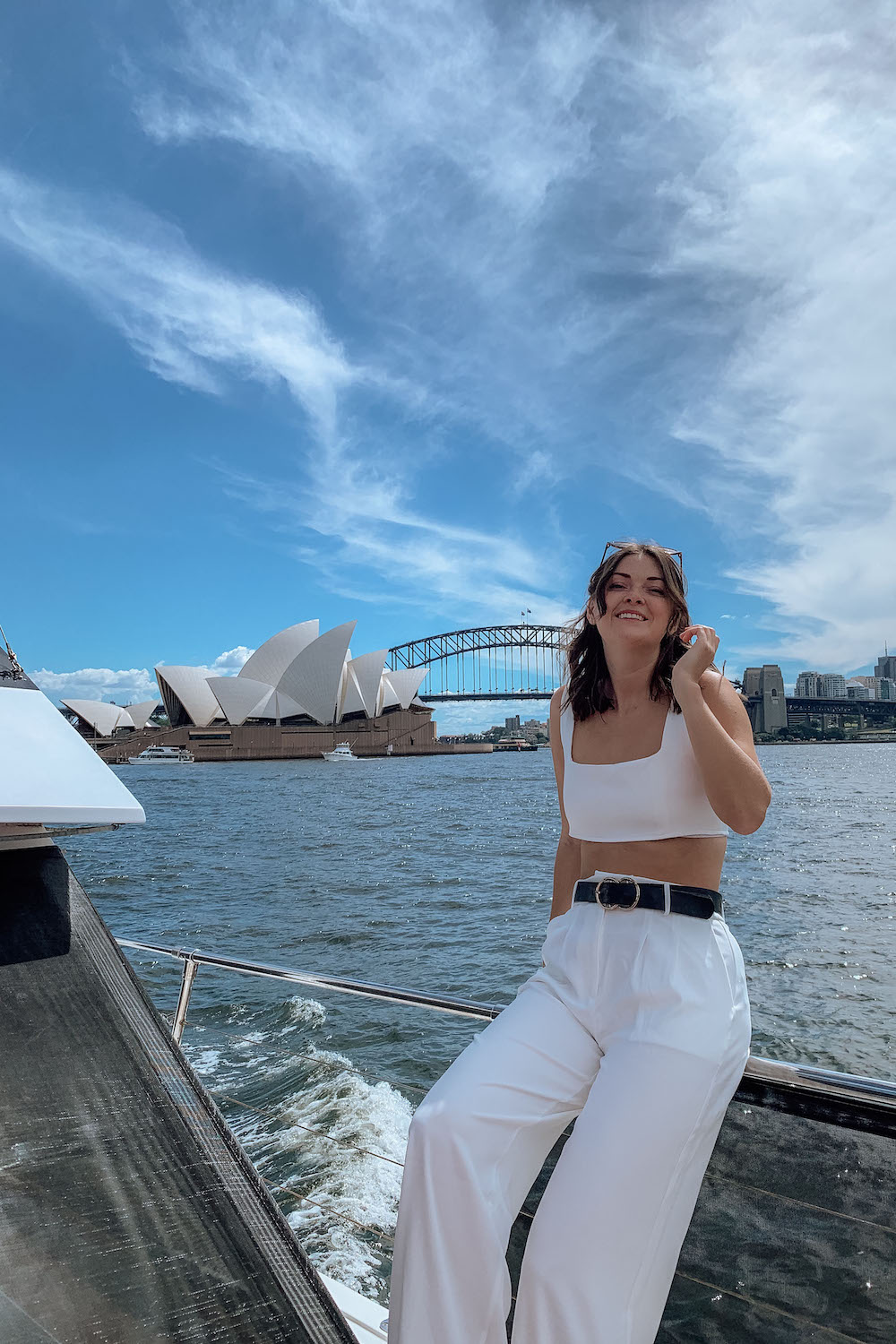 35. Me and my partner flew down to Adelaide to start our holiday!
36. We got brekky at Peter Rabbit and then checked in at the Adelaide Central YHA
37. Explored Adelaide's Rundle Mall and the new $174,000 pigeon sculpture
38. Next we went to the Art Gallery of SA – a little weird, but interesting!
39. Wandered around Adelaide's Botanic Gardens – I loved the Dahlia Garden the most
40. Got dinner at Blue Velvet Artisan Pizza & Pastry Lab – some of the best pizza around!
41. Had brekky at Adelaide Central Market – The Big Table
42. At the last minute we booked a rental car and drove down to d'Arenberg's cube. We explored the art exhibition in the cube's basement, and then went for a free wine tasting on the top floor
43. Headed to Down the Rabbit Hole Wines – loved it here! We had a wine tasting in the bus and then stayed for a little picnic and a chardonnay cocktail 
44. Flew the drone over Sellick's Beach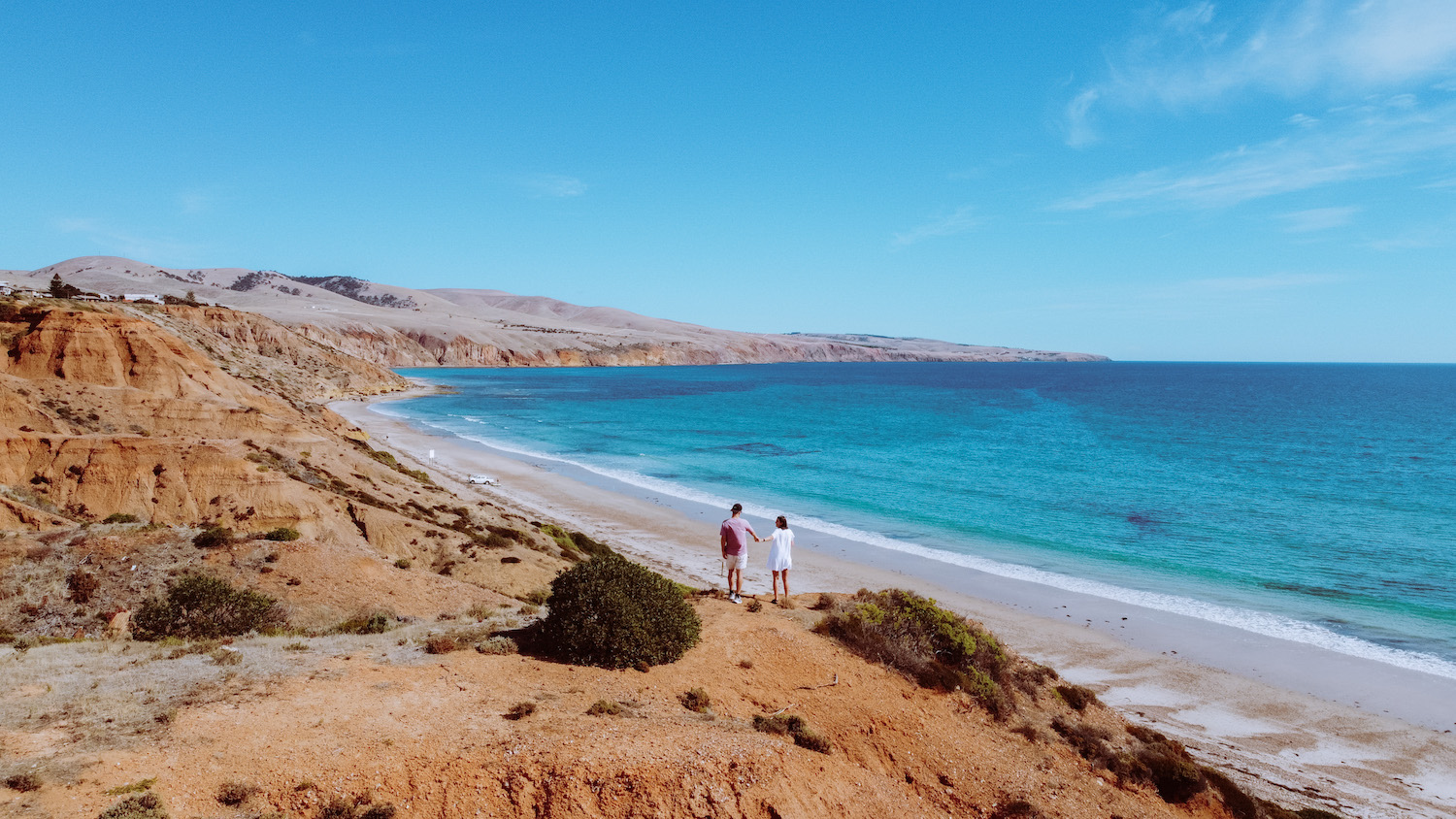 45. Explored Port Willungah's Beach Caves
46. Made a last minute drive to Hahndorf to check out South Australia's oldest surviving German Village. For dinner we filled ourselves up with German goodies – a vegan crumbed eggplant parmi and a pretzel for me, and schweinshaxe for the boyfie. 
47. Took to Mount Lofty Summit for sunset – it was like walking into the sky…
48. Spent the morning at Glenelg Beach to grab coffee and wander down the pier 
49. Flew up to Alice Springs! We picked up our rental car and checked in the Alice Springs YHA – we loved it here! The German couple and their baby running the place were so helpful and friendly
50. Made our way up Anzac Hill for sunset
51. Went for dinner at Uncles Tavern
52. Took some pics at the Welcome to Alice Springs Sign
53. Drove down to Uluru Kata Tjuta National Park, stopping by Mt Connor Lookout
54. Headed to Ewing Lookout for our first Uluru sunset. We were the only people there! And there were views over Kata Tjuta as well. 
55. Set up our very budget Kmart camping situation and cooked up some burgers 
56. Got up very early for the Field of Lights Sunrise – we wandered around through the exhibit and then watched the sunrise over Uluru and the Field of Lights while enjoying some coffee and biscuits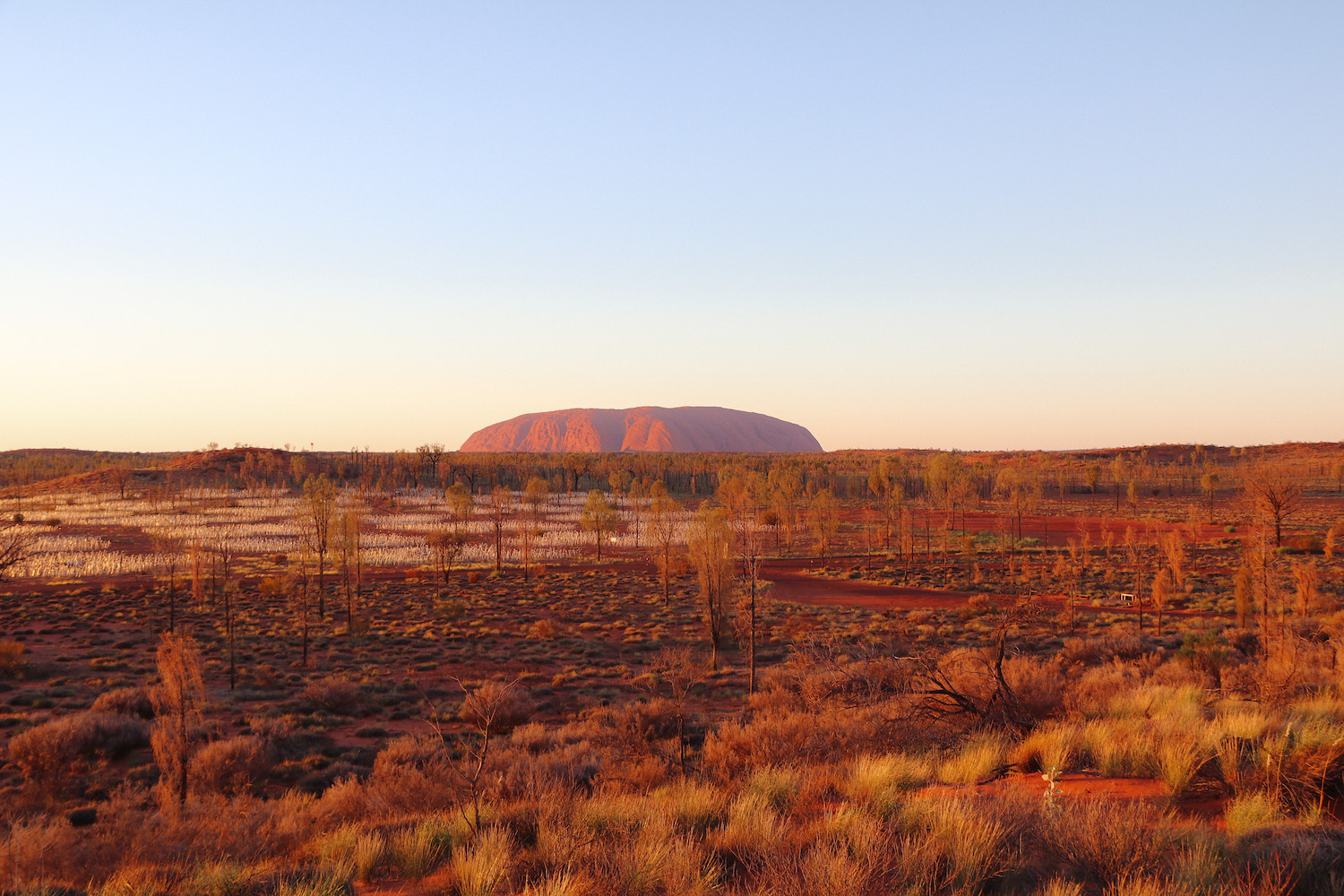 57. Went for a hot cup of coffee at Kulata Academy Cafe – a training cafe for Indigenous Australians who want to work in the hospitality industry 
58. Took some pictures by the entrance to Uluru
59. The Uluru Base walk!!! It was monumental 
61. Headed to Uluru Car Sunset Viewing – the best spot!!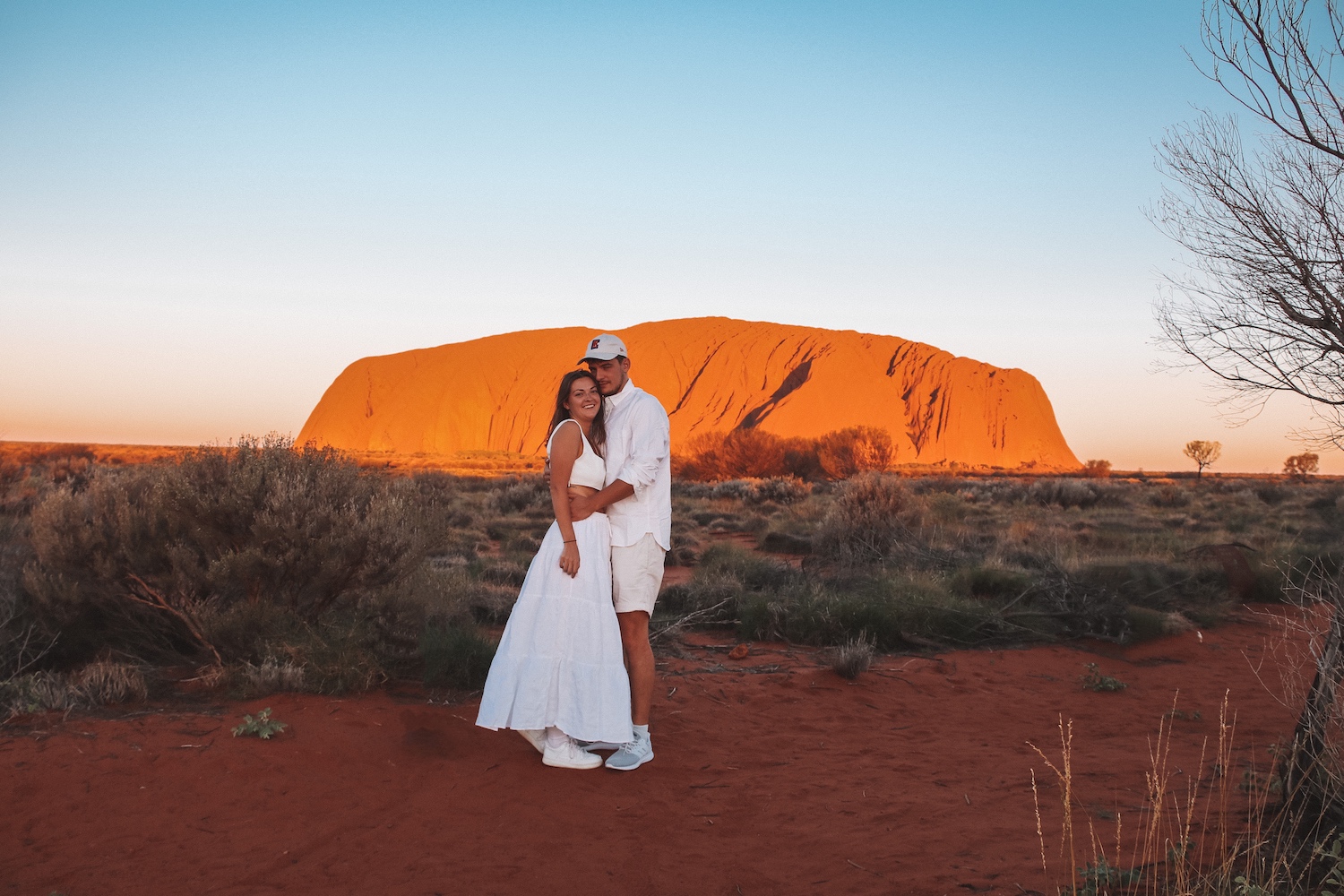 62. Did the Walpa Gorge Walk at Kata Tjuta
63. Did the Uluru Kuniya Walk – we could have done this with the Base walk honestly
64. Went out to Kata Tjuta Sunset Viewing – beautiful 
65. Went to Talinguru Nyakunytjaku (sunrise viewing area) for our last sunrise over Uluru
66. Did Kata Tjuta's Valley of The Winds Walk – it was my favourite hike of the trip!
67. Did the Kings Canyon Rim Walk! It was shorter than expected but still beautiful 
68. I spotted a wild Thorny Devil on the highway! We pulled over and helped take it off of the road with two other couples that stopped too
69. Stopped by Erldunda Roadhouse Emu farm
70. Grabbed a coffee at Rabbit Howse Cafe
71. Explored the West MacDonnell Ranges – starting with Simpsons Gap
72. Next stop, Standley Chasm, so so beautiful
73. Flew the drone at the Ochre Pits – a very underrated spot
74. Wandered around Ormiston Gorge – our favourite spot of the ranges!
75. Took a dip at Ellery Creek Big Hole
76. Grabbed an oat capp at Wicked Kneads – yum!
77. Took in the views at Anzac hill for one last time before leaving the Red Centre
78. Flew to Darwin!
79. Checked out Dukes Cafe + Eatery (recommended by a friend), and it was delicious, we went 3 times over our entire trip haha
80. Wandered around Darwin Waterfront and Lagoon
81. Went for dinner over the waterfront – Hot Tamale's – it was very hot!
82. Sat by the beach and enjoyed some avo toast at De La Plage Cafe
83. Headed to Litchfield National Park – first stop the Magnetic Termite Mounds
84. Went by Buleys Rockhole
85. Went swimming under Florence Falls – it started to rain but it was so peaceful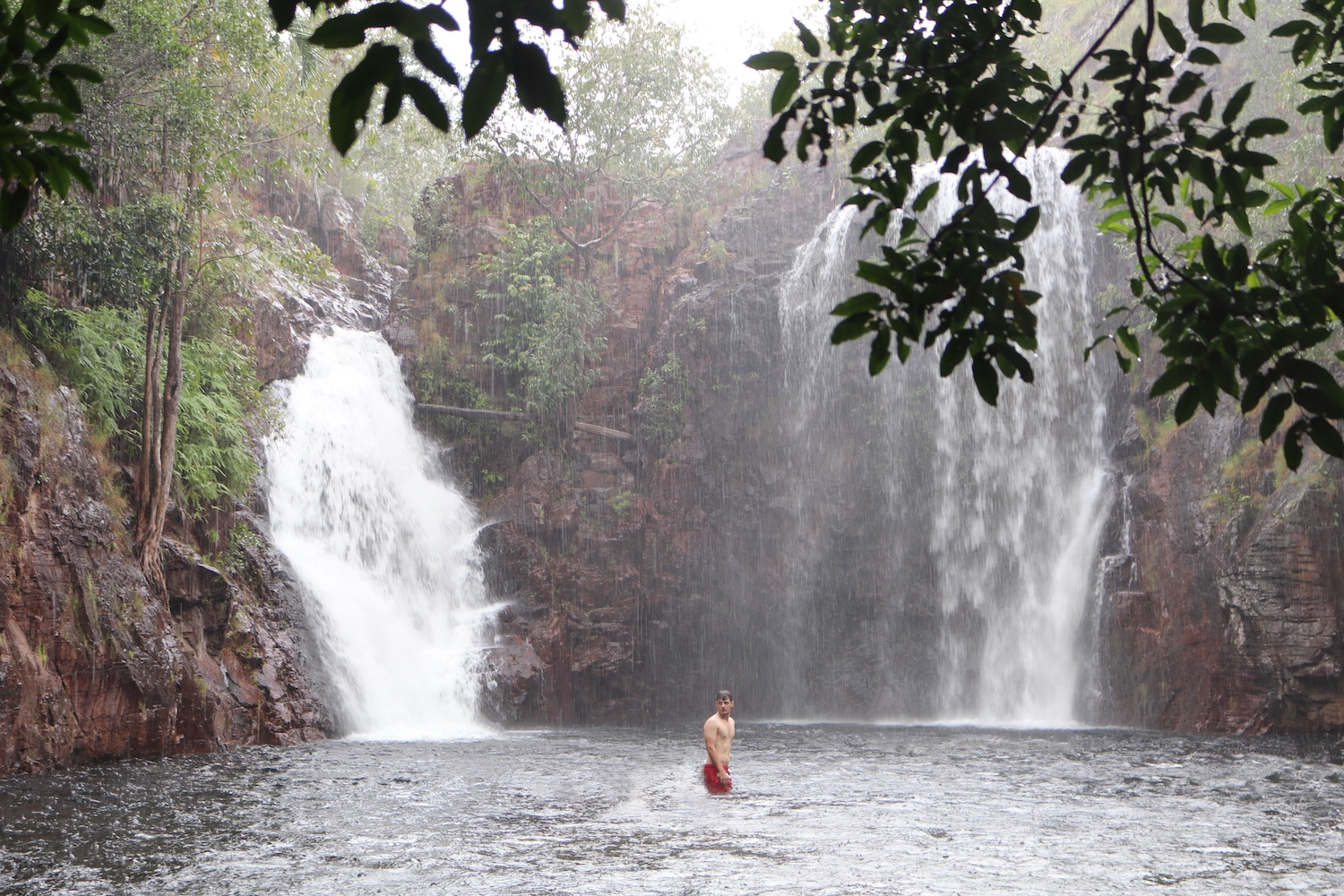 86. Went to Wangi Falls. It was closed for crocs and lucky it was, because we saw one!
87. Went to Tolmer Falls 
88. Drove down to Katherine and joined our NitNit Dreaming 2 Gorge Boat Tour, we explored the first two gorges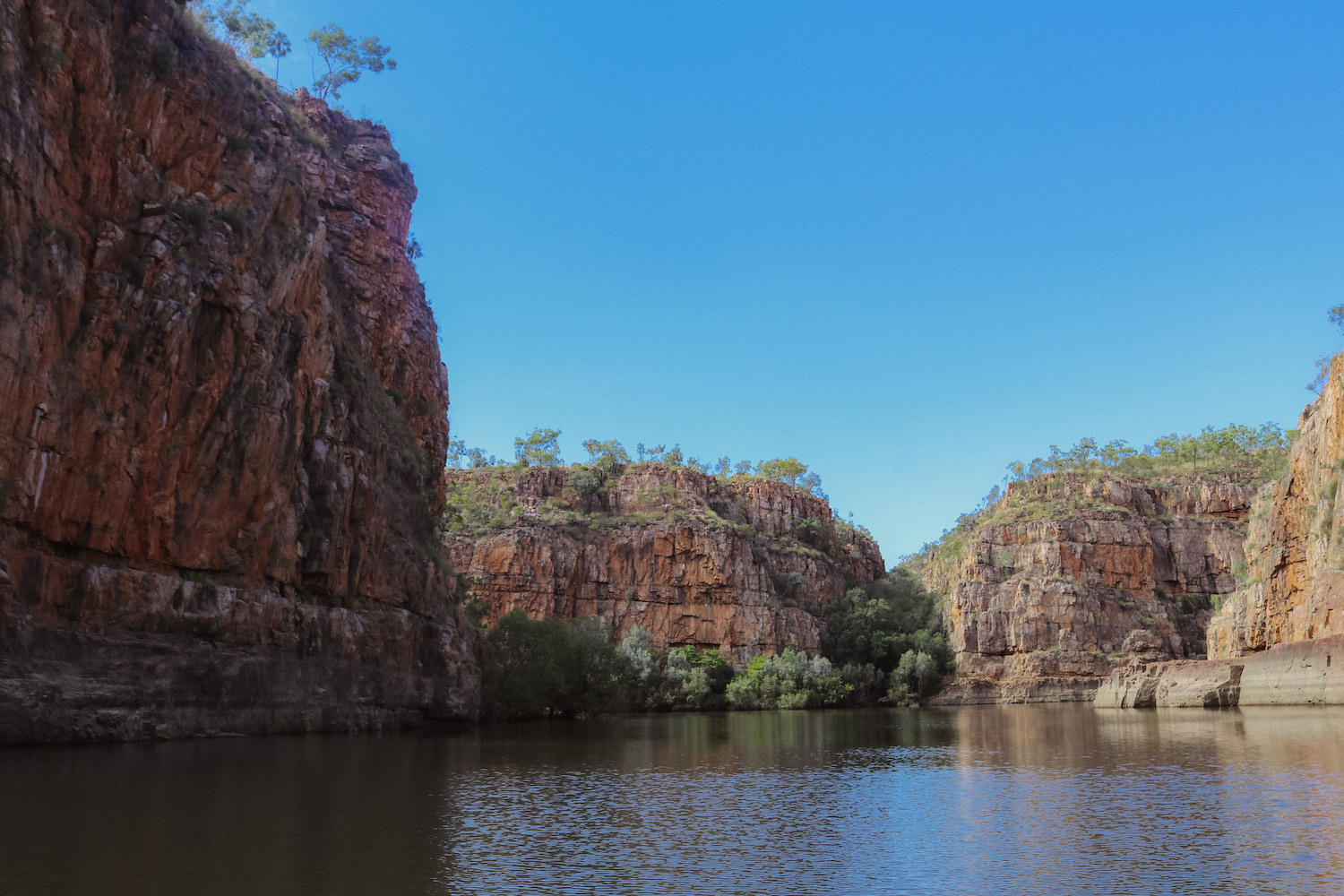 89. Headed up to Baruwei Lookout for sunset 
90. Drove down to Katherine Thermal Springs for a relaxing swim
91. Went swimming at Bitter Springs
92. Checked out Elsey Cemetery
93. Went by ferry to Southern Rockhole, a spectacular spot! Then swam under the waterfall
94. Stopped by Edith Falls (Leliyn) on the way up to Kakadu
95. Upon entering Kakadu Highway we spotted 3 donkeys and a buffalo ran across the road
96. Joined a sunrise Yellow Water River Cruise, we saw 7 crocs, our guides record! And then enjoyed an included buffet breakfast 
97. Hiked up to Mirray Lookout
98. Headed to Nourlangie Lookout (we missed it for sunset yesterday!)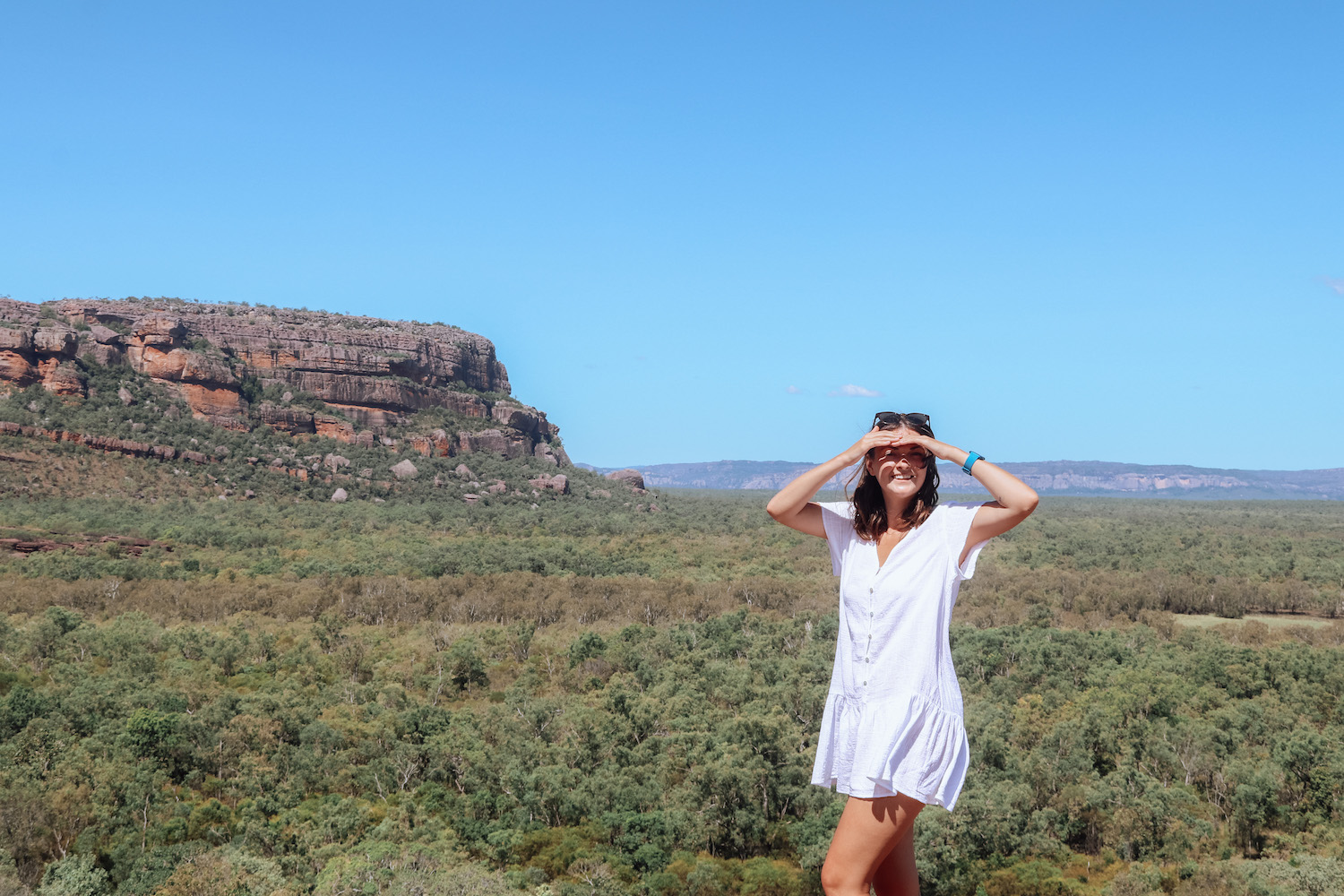 99. Jumped on a sunset Yellow Water River Cruise – we saw an entire heard of buffalo come out of the bushland and into the wetlands under sunset for the first time of the season
100. Treated ourselves to a hotel room for our last stay in Darwin – we are DONE with camping haha!
101. Jumped onto Cape Adieu's Sunset Cruise
102. Went for brekky at Rays Cafe & Patisserie
103. Took the drone up at Manton Dam
104. Went for a fancy dinner for our last night on holiday and our 6-months, we got a REAL traditional and authentic Greek dinner at Meraki, it was delicious
105. Went for brekky at Laneway Cafe
106. Explored MAGNT Darwin and learnt a bit about the area
107. Wandered around Darwin's Botanical Gardens
108. Went to Banff Mountain Film Festival – so glad to see it again this year after last years went online
109. Saw Jurassic Park in Concert with the Met Orchestra! Amazing!
110. Watched my boyf, brother and friends play soccer for Harbord on the weekends
111. Went out for a spicy dinner at Spice I Am in Surry Hills for Mothers Day
112. Explored the Gin Breweries of Brookvale – Manly Spirits – with my besties
113. Met up with a group of Instagram Influencers at Opera Bar
114. Went secret bar hopping in Sydney with @thewanderlusttimes_
115. Watched the blood moon/strawberry moon over Collaroy Beach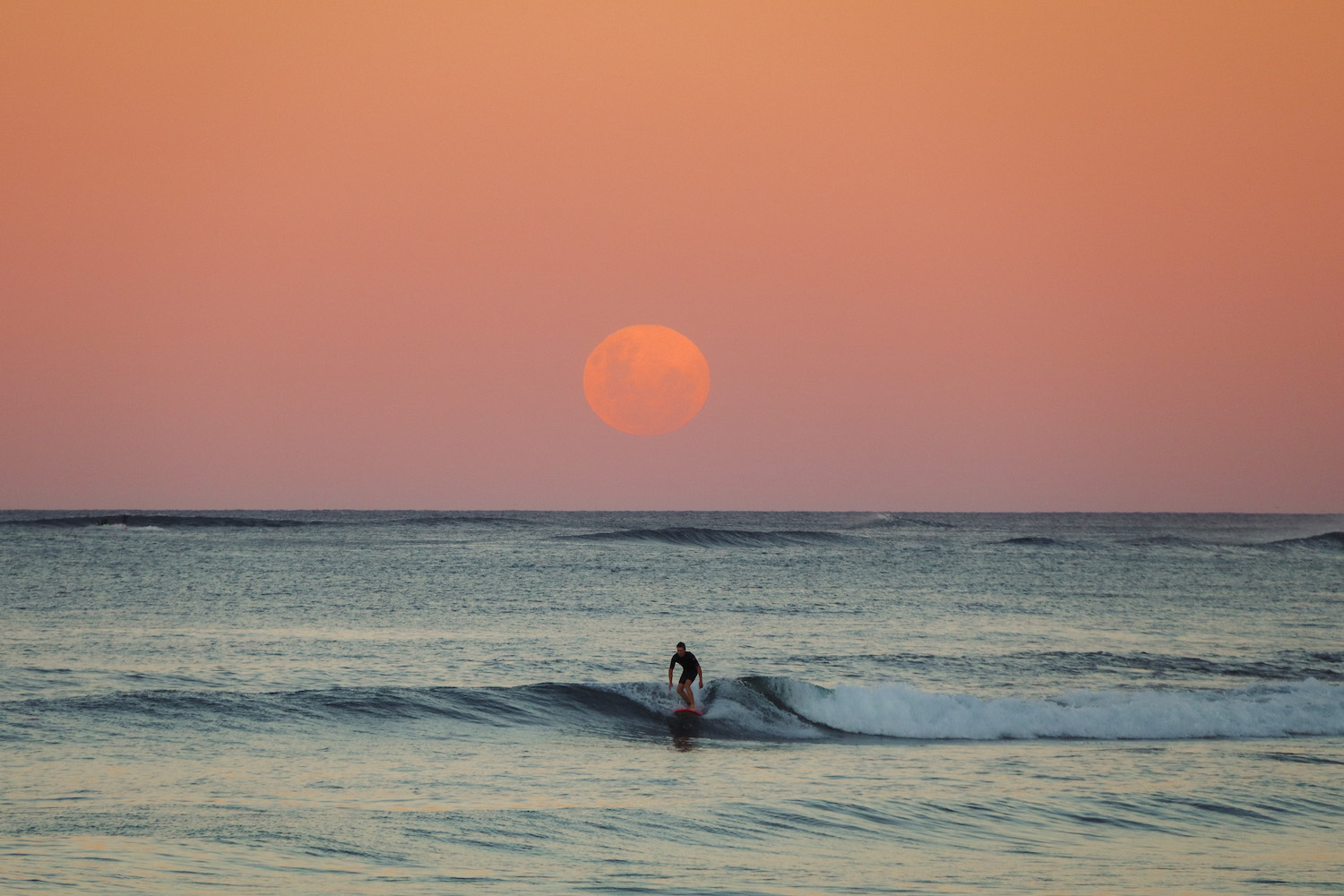 116. Went to Wattamolla Beach for sunset in Royal National Park
117. Went on one last trip to the Blue Mountains with my bf – we went waterfall chasing to Minnehaha Falls and Empress Falls. Then to the Honeymoon Bridge walk at the 3 Sisters
118. Spent the day reconnecting with family at my cousin's Bar Mitzvah 
119. Farewell lunch at Harbord Diggers with my family from Collaroy Beachouse Hostel
120. Moved to Queenstown, New Zealand!
121. Started working at my new job – YHA Queenstown Lakefront and Central
122. Started apartment hunting in Queenstown
123. Did the Queenstown Hill hike 
124. Got an annual locals pass to Queenstown Gondola – making regular visits
125. Tried out all of the local cafes; Vudu Caf, Bespoke Kitchen, Yonder, The Exchange Cafe, Provisions of Arrowtown, Halo Forbidden Bite, Boatshed Cafe in Frankton, Pog Mahones, Buzz Stop Honey Centre & Cafe, Odelay Cafe, Post Masters, Queenstown Signs cafe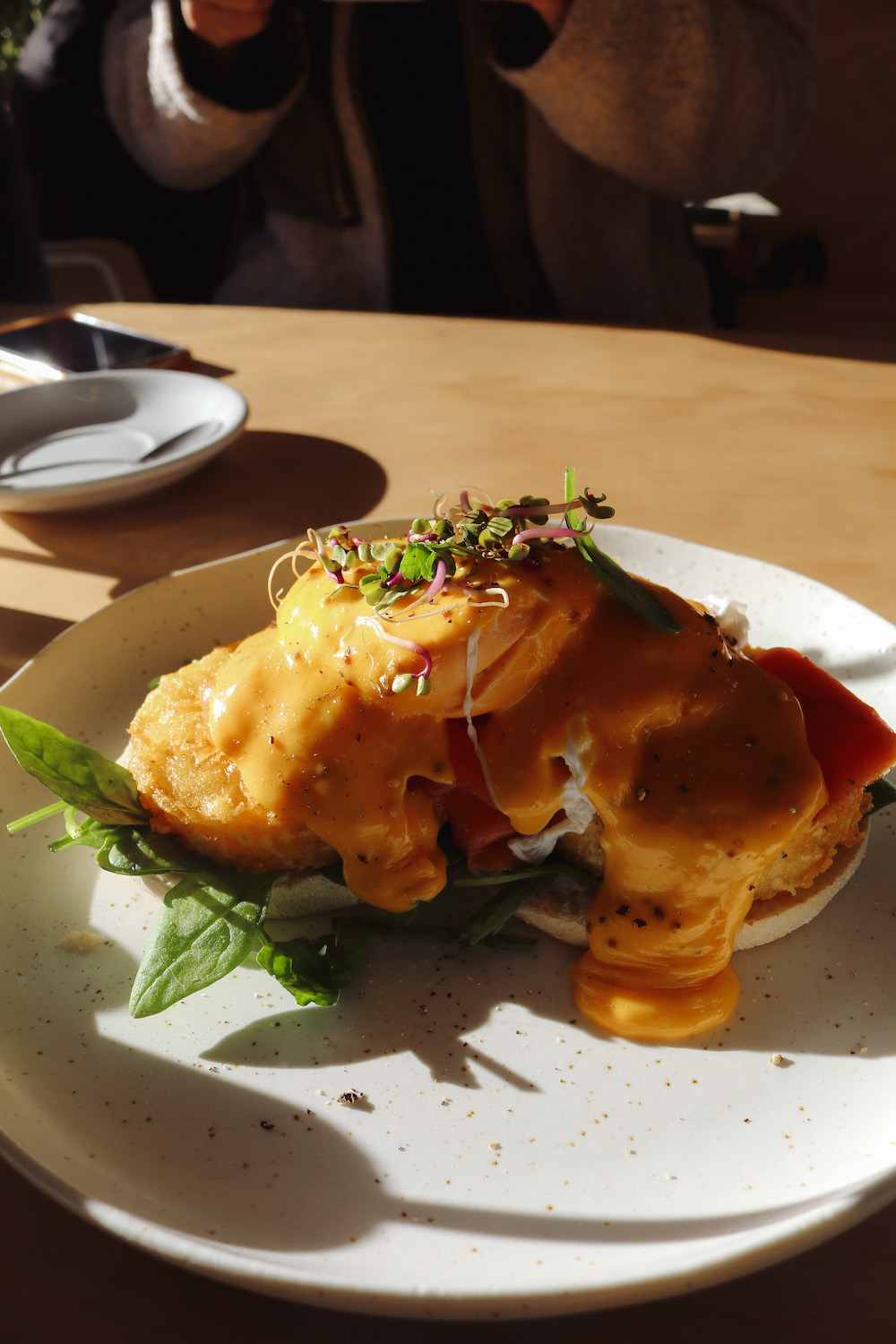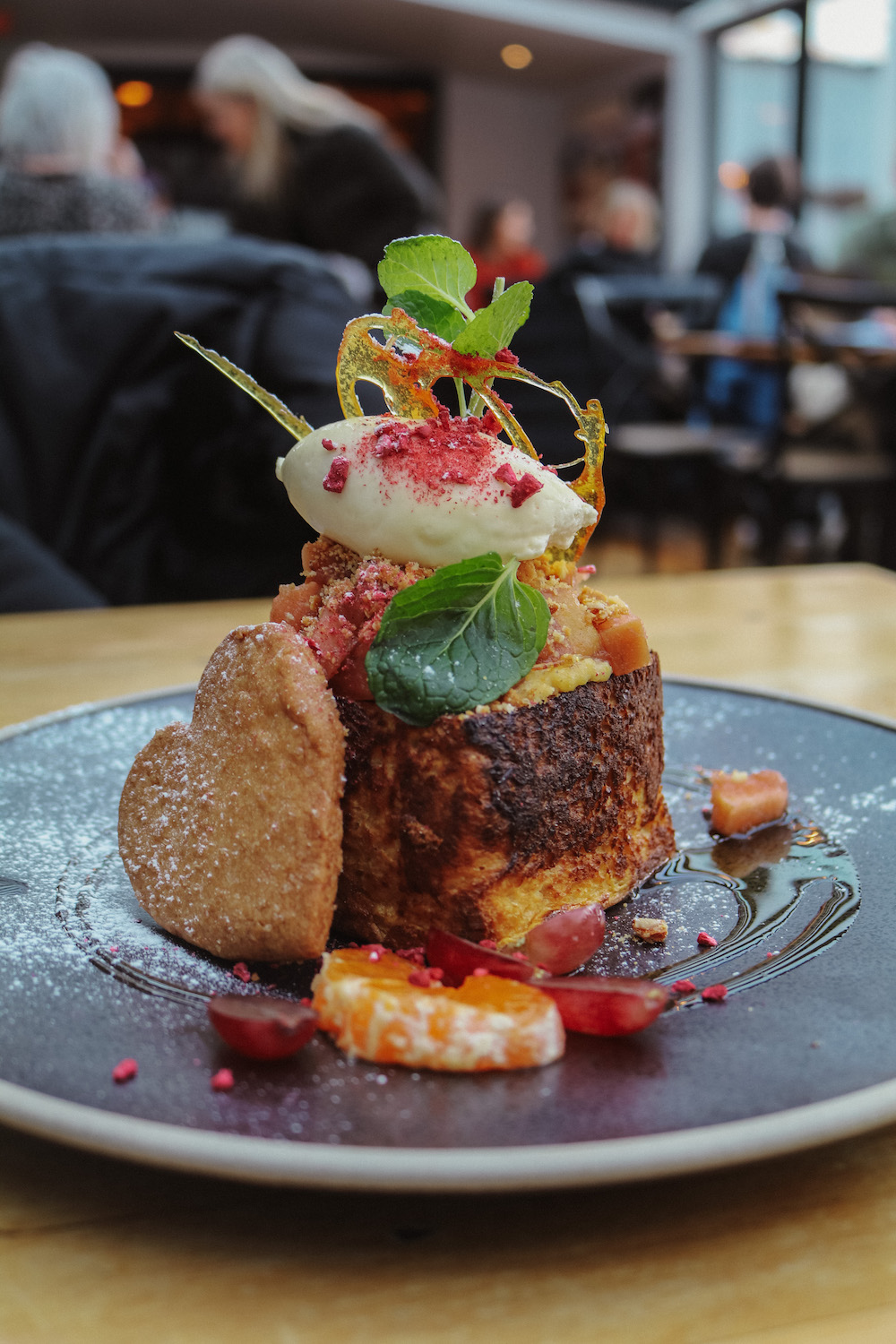 126. Explored Arrowtown and the Historic Chinese Settlement
127. Went out to a Paint & Pint night with my new workmates at Searchlight Brewery 
128. Perky's floating boat bar with my first friend in Queenstown
129. Reconnected with an old friend at Beech Tree Bar
130. Explored the Sunshine Bay Track
131. Jumped onto a Milford Sound tour – we drove out in a glass-top coach through the stunning mountain ranges and Doubtful Sound. Stopped by Mirror Lake and Te Anu before jumping onto a cruise at Milford. We cruised around the fjord and stood under the waterfalls before spotting some Sea Lions
132. Moved in with some friends in the centre of town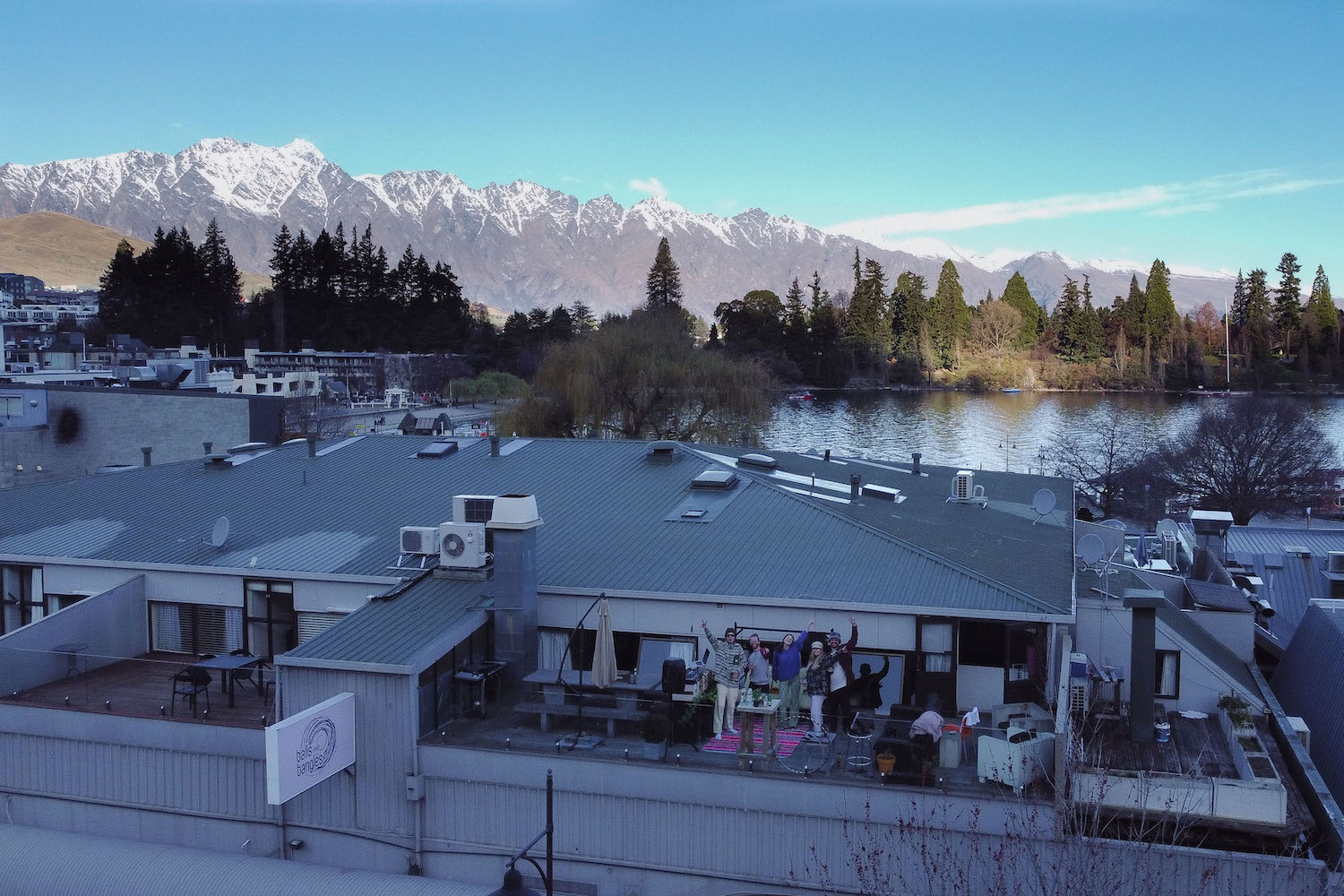 133. Went to a potluck dinner with all of my flatmates and their friends 
134. Took the very scenic drive out to Skippers canyon in an oka 4wd before jumping onto a jetboat and zooming around the canyon
135. Jumped on a Lord of the Rings day tour around Arrowtown, Queenstown and Glenorchy – to Isengard!
136. Had another potluck dinner with all my flatmates and got a live drums set
137. Went to the Stratosphere festival up at the Gondola – it was space themed!
138. Did the One Mile Creek Hike a couple times to watch the waterfall
139. Spent lockdown sunning out on the deck, having family dinners and playing charades with my flatmates
140. Queenstown Hill hike with Dani
141. Took the decks out onto the balcony and had a party with the rest of my lockdown bubble
142. Ben Lomond hike for sunrise with my flatmates. Started with glowworms, and then ended with sitting under a blanket while we watched the sun rise over Queenstown
143. Saw Black Widow & Shang Chi at the Readings Cinemas (my happy place)
144. Joined Queenstown Gym
145. Went to a party at Adventure Hostel – one of my best nights in Queenstown!
146. Jumped onboard the Spirit of Queenstown cruise for wine & cheese
147. Felt my first earthquake! Just a small one but my bed was rocking!
148. Went indoor skydiving at iFly
149. Finally hit the slopes! Head up to the Remarkables for the day for some skiing and a little bit of snow tramping for views over Queenstown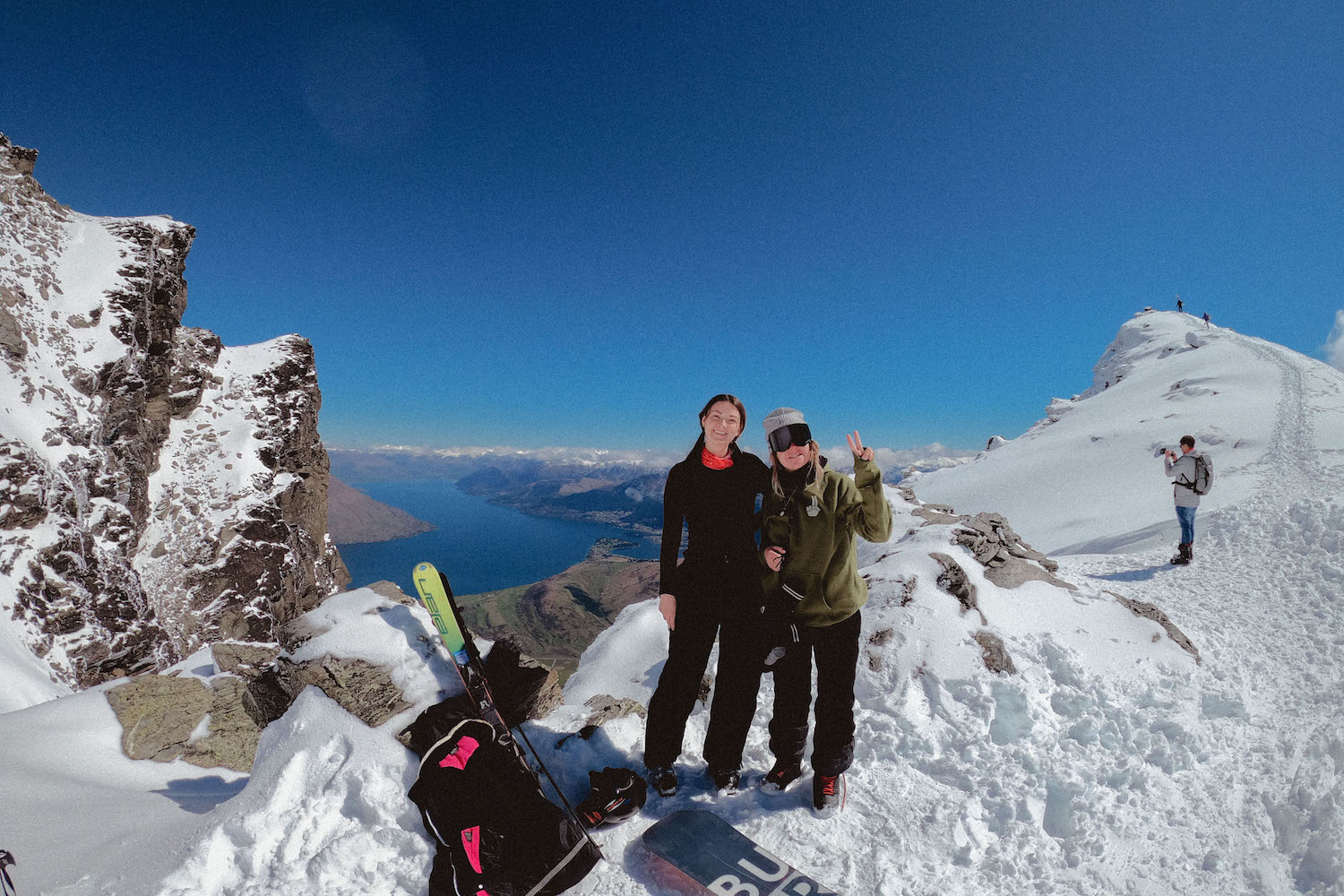 150. Got my second vaccination!
151. Went out for beers and scrabble at Beech Tree
152. Had a party at the flat for Rio's birthday
153. Went to a black light house party
154. Got myself a Jucy Campervan and took a trip away to Glenorchy
155. Did the Mount Critchon Loop Track
156. Stopped by Bennetts Bluff Lookout
157. Got a picture of the famous red boatshed
158. Wandered around Glenorchy Waterfront
159. Drove over the Dart River and had another look at Isenguard
160. Took the dirt road down to Kinloch for sunset – stayed there overnight
161. Jumped in the hot tub in the morning and for sunset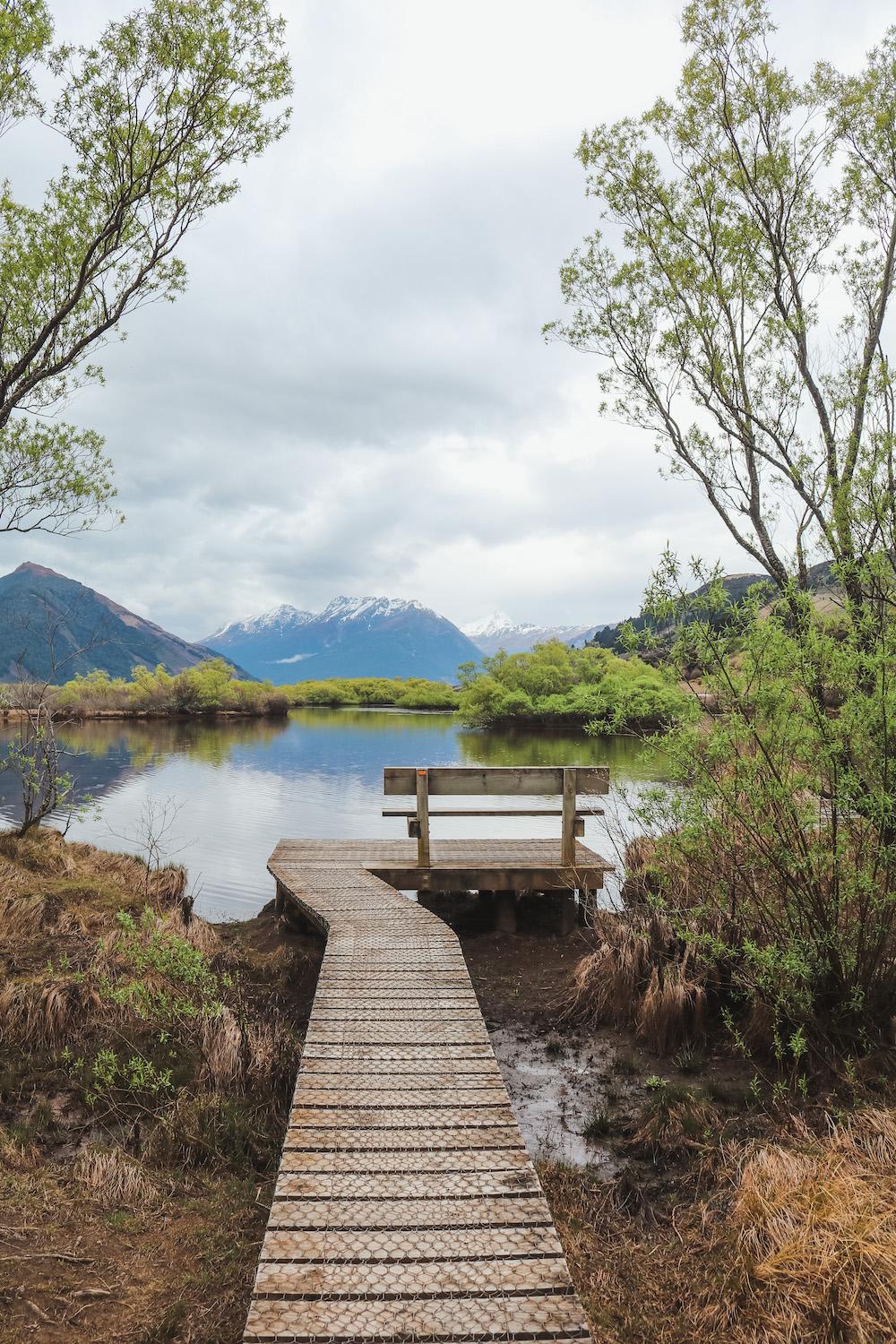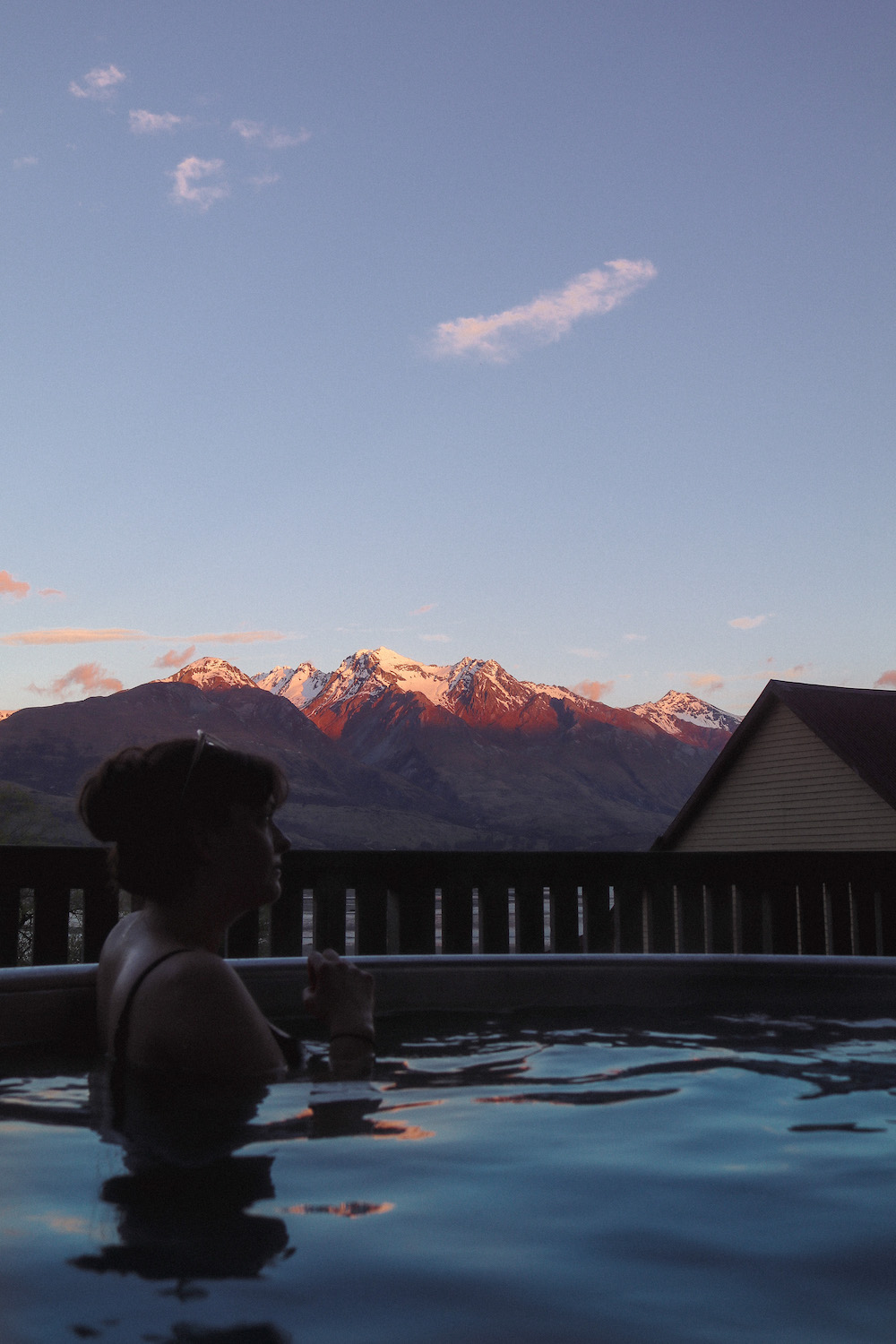 163. Grabbed brekky at Mrs Woolly's General Store for a famous Fairlie pie
164. Got a coffee from the Trading Post Cafe
165. Grabbed brekky from GYC
166. Did the Bob's Cove walk and jumped into the water from the jetty
167. Did the Lake Hayes Circuit Walk
168. Had a delicious Italian dinner with a friend at Bella Cucina 
169. Had a BBQ with friends overlooking the mountains 
170. Went out to Ballarat for a private event 
171. Took a day trip out to Doubtful Sound – spend the day cruising across Lake Manapouri and through Doubtful Sound to spot waterfalls, seals, and fiordland penguins
172. Went for a farewell dinner with my flatmates – Tanoshi Iko of course
173. Went out for some farewell drinks with my workmates 
174. Caught the famous TSS Earnslaw Steamboat over to Walters Peak for a farm tour and afternoon tea
175. Started my South Island Roadtrip with my friends Taylor & Sean (heading towards Christchurch where my flight departs from) – first stop Wanaka!
176. Grabbed some beers at Lake Bar Wanaka
177. Spend the morning strolling around Wanaka waterfront towards the Wanaka Tree
178. Stopped by the famous Mt Cook Lookout over Lake Pukaki (our friend Dani was able to join us for our roadtrip here!)
179. The hardest hike OF MY LIFE – we climbed up to Mueller Hut off-season. The trail was covered in snow and we listening to avalanches as we climbed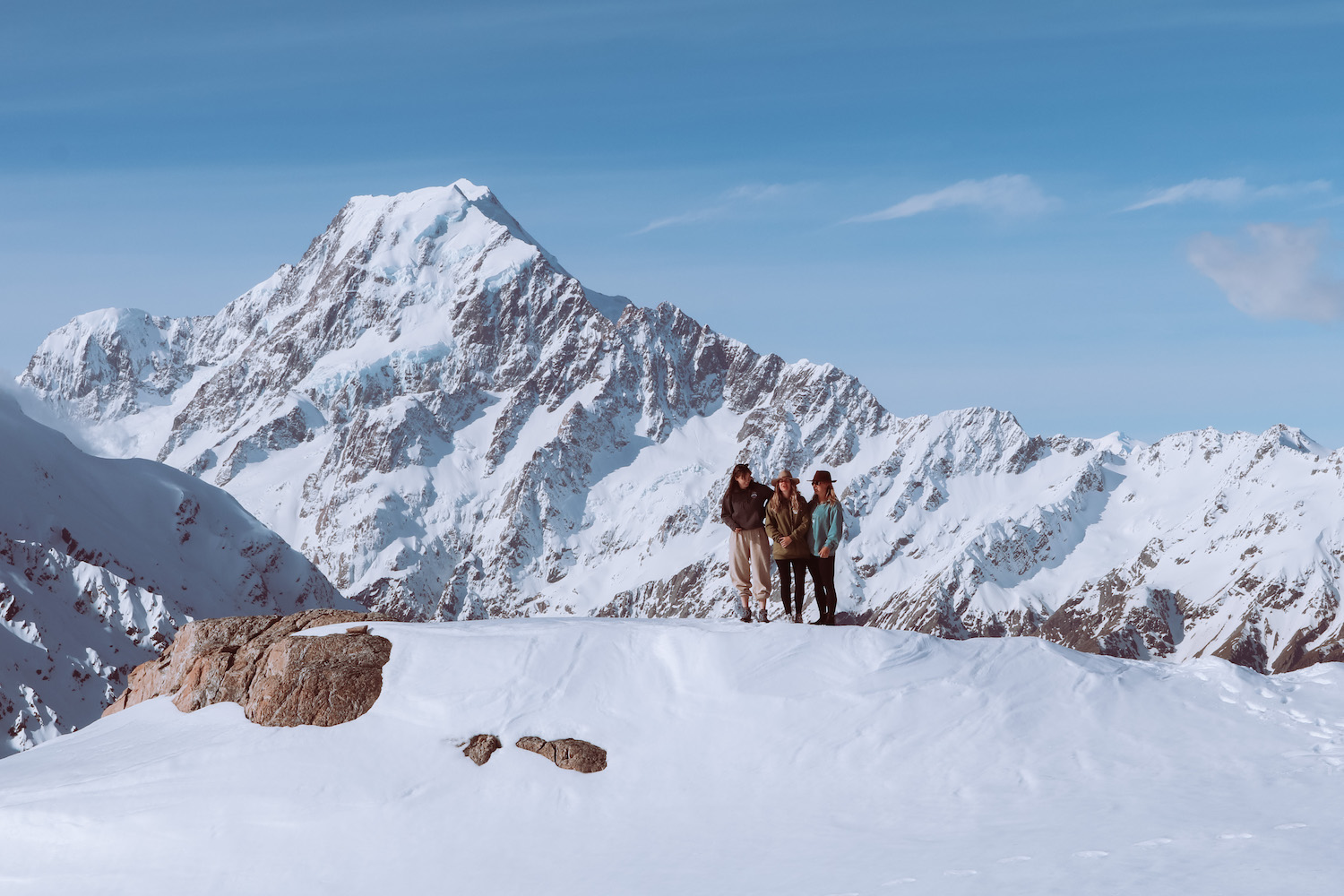 180. Spent the afternoon sunbathing up at the hut surrounded by snow
181. Spent the night in Mueller Hut
182. Slid back down the mountain and drove out to Lake Tekapo
183. Wandered around Lake Tekapo 
184. Flew to Manchester! (via Singapore) – the flights were basically empty so I had the entire row to myself, perfect for sleeping. And then it snowed!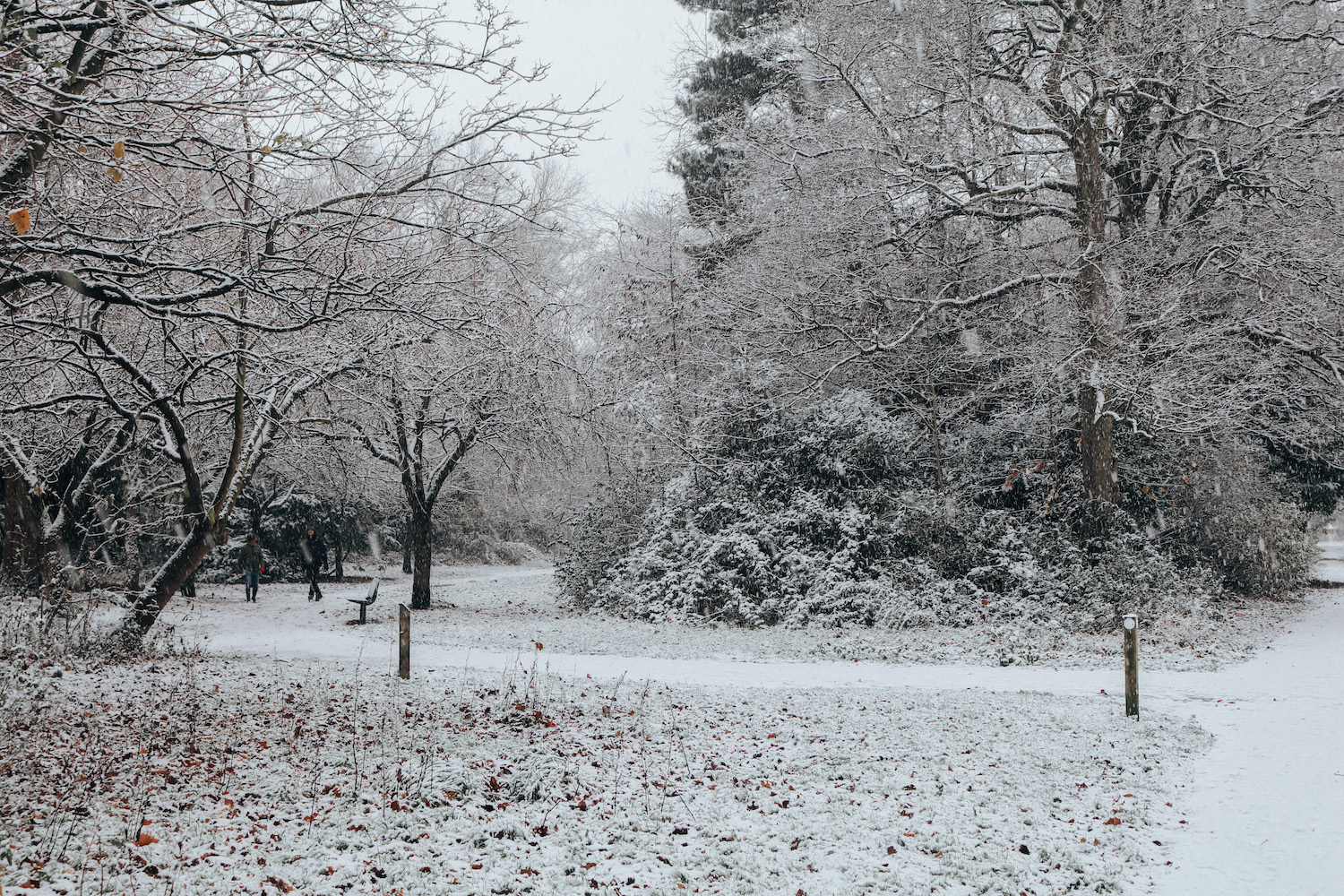 185. Reunited with my Aunt Ger – last time we saw each other was in 2017
186. Went out for a Full English brekky with my Aunt
187. Went out for my first Sunday Roast with my cousins and Aunt/Uncle
188. Wandered around Manchester City 
189. Started meeting up with all of my cousins/family to watch the Man United games
190. Flew out to Cologne to reunite with my bf after about 6 months!
191. Wandered around Cologne Cathedral
192. Our first date in 6 months – Italian 
193. Drove out to Hagen to meet Luis' family and best friends
194. Went to watch Luis' friends basketball game
195. Went to Holzofenbäckerei Bommern GmbH bakery to try Donauwelle cakes
196. Went to the Schalke vs Darmstadt game at Veltins Stadium
197. Started walking the dog Zappa around the Fleyer Forest
198. Went to Dortmund for the day 
199. Watched the Saint Martins Celebrations in Hagen
200. Went to Kaiser-Wilhelm-Denkmal & Ruine Hohensyburg (castle ruins) before walking along the lake for sunset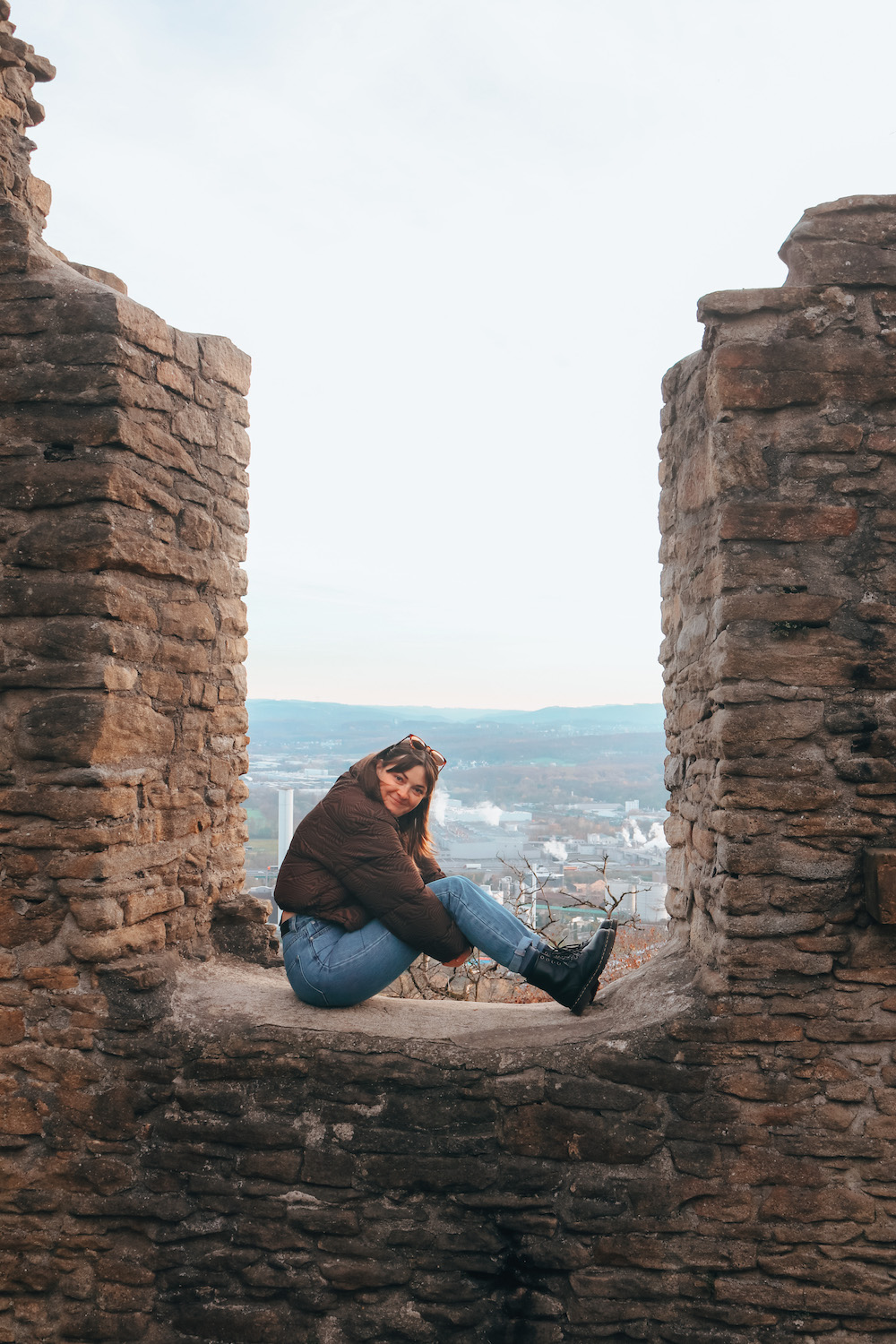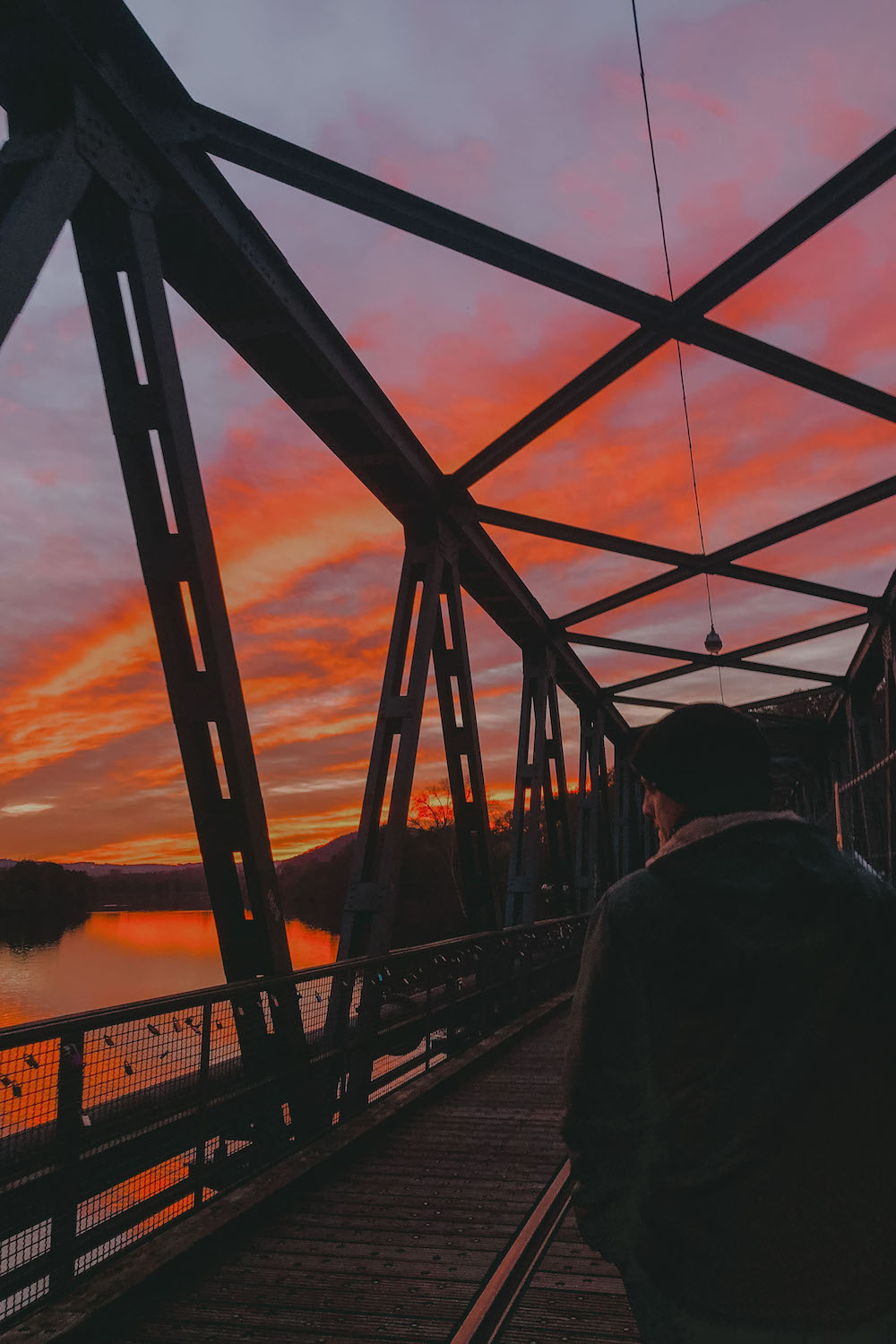 201. Took a day trip to Dusseldorf – went to the very popular Cafe Buur and then wandered around the Christmas Markets 
202. Explored the town of Herdecke 
203. Went out to dinner at Kaiser Garten with Luis' family
204. Wandered around Hagen Christmas Markets
205. Dortmund Christmas Markets – the largest Christmas tree in Germany (and this year, probably Europe!)
206. Wandered around Manchester Christmas Markets 
207. Tried some local cafes in Manchester; Home Sweet Home (Northern Quarter), Another Heart to Feed (West Didsbury), Seven54, Art of Tea (Didsbury Village)
208. Went to the Man United vs Crystal Palace match (home game)
209. Got the train down to London and reunited with my Uncle – last time we saw each other was around 2018
210. Tried out some local cafes in London; Brother Marcus, Lumi Cafe, Buns from Home, Farm Girl Cafe, Popham's Bakery
211. Explored the Christmas Lights in London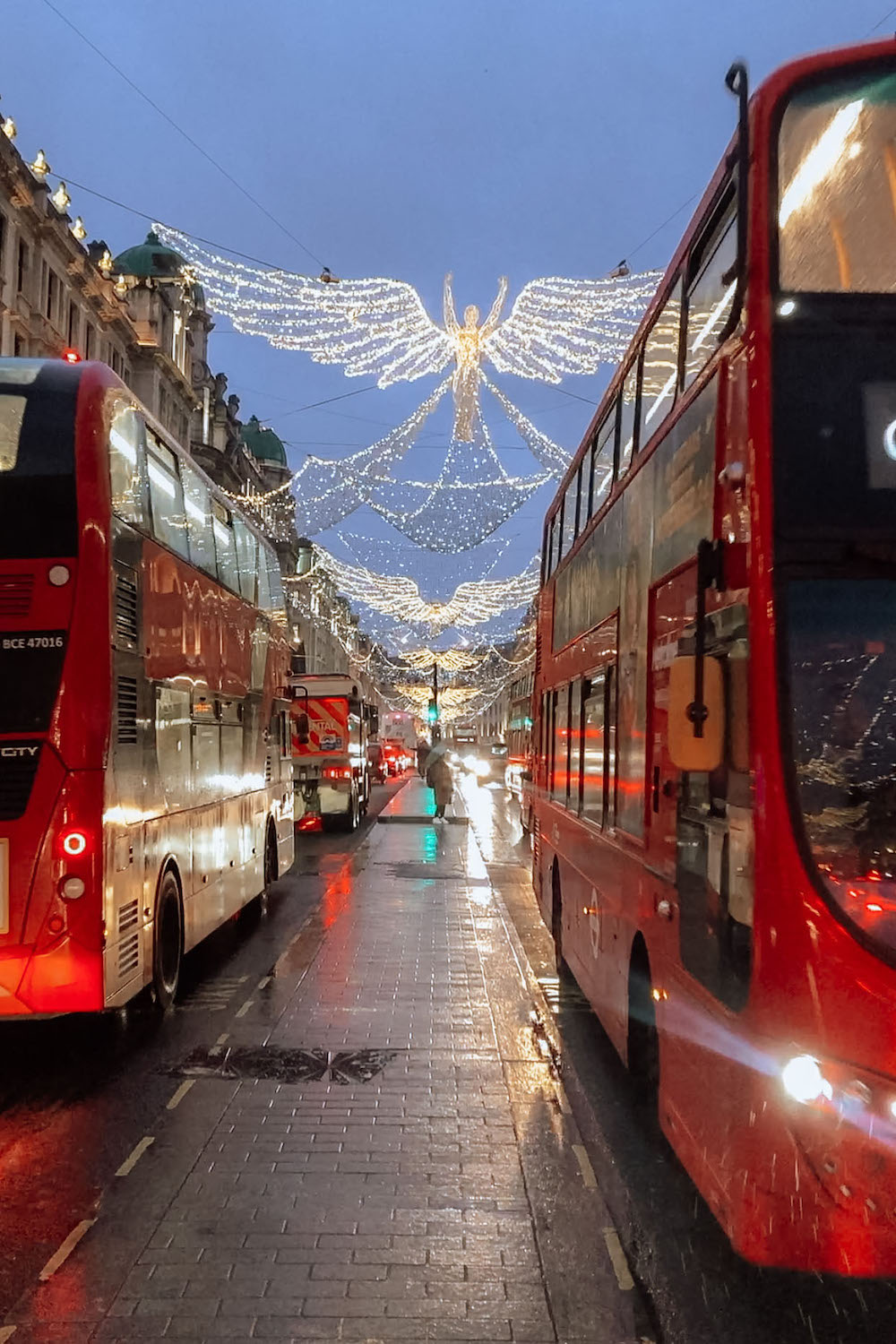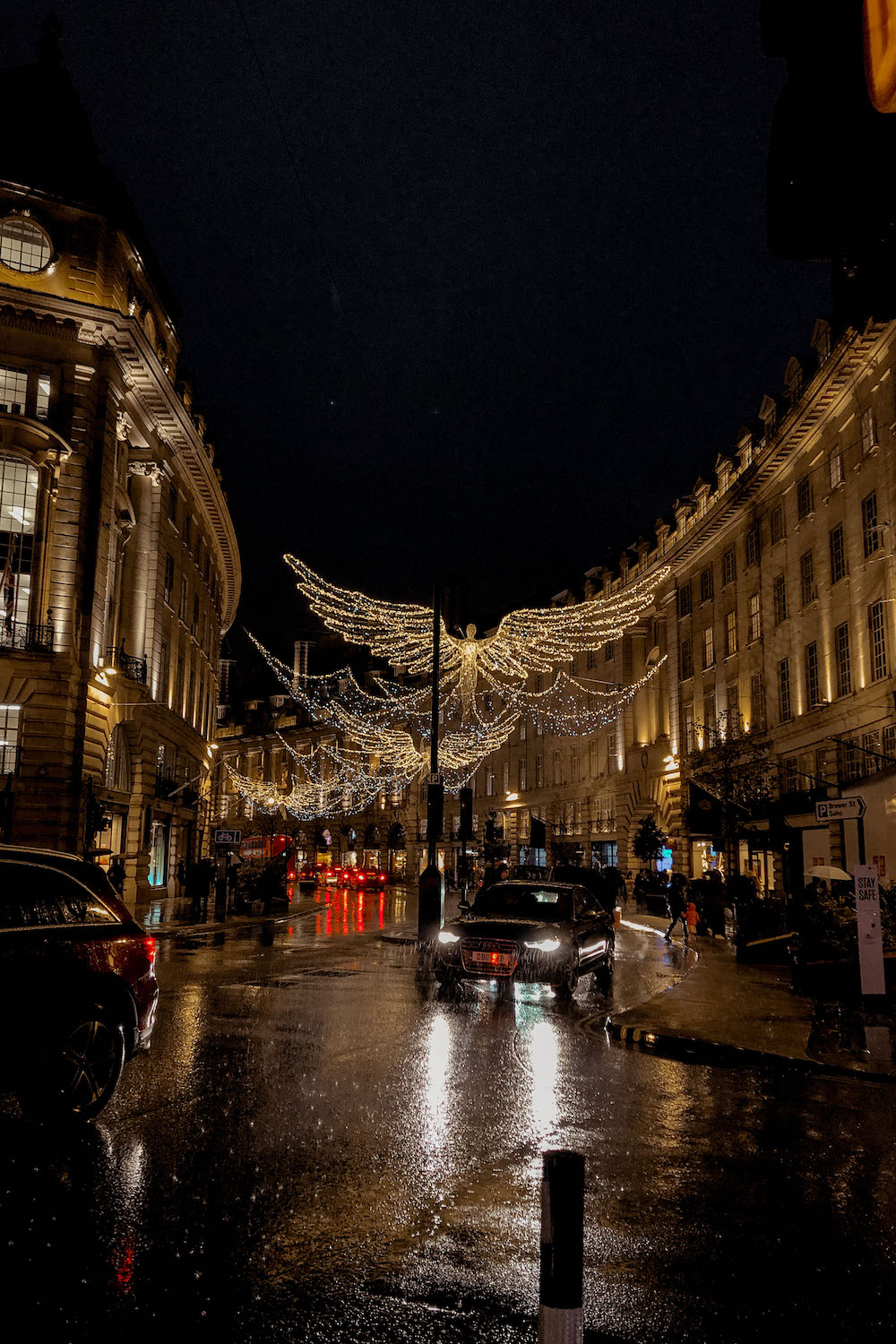 212. Visited Regent Sounds – where the Rolling Stones recorded their first album
213. Spotted Van Gogh's Sunflowers and Chair at the National Gallery
214. Went on a Jack the Ripper Walking tour around London
215. Wandered around Camden Markets
216. Explored the British Museum
217. Went on a Harry Potter Wizarding tour around London – spotting the inspiration for Diagon Alley and Knockturn Alley
218. Went pub hopping around Angel/Islington with my Uncle 
219. Wandered around the colourful streets of Notting Hill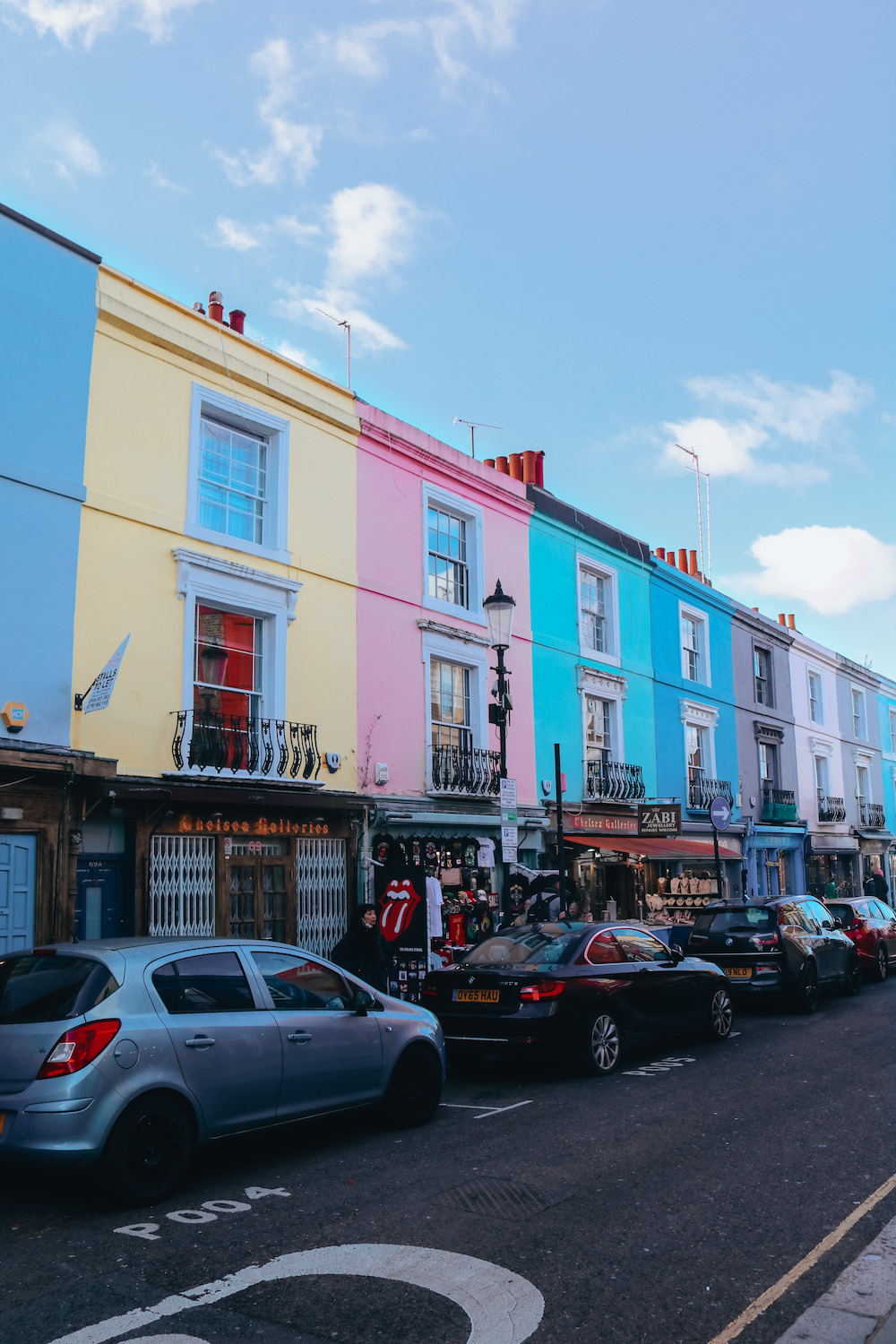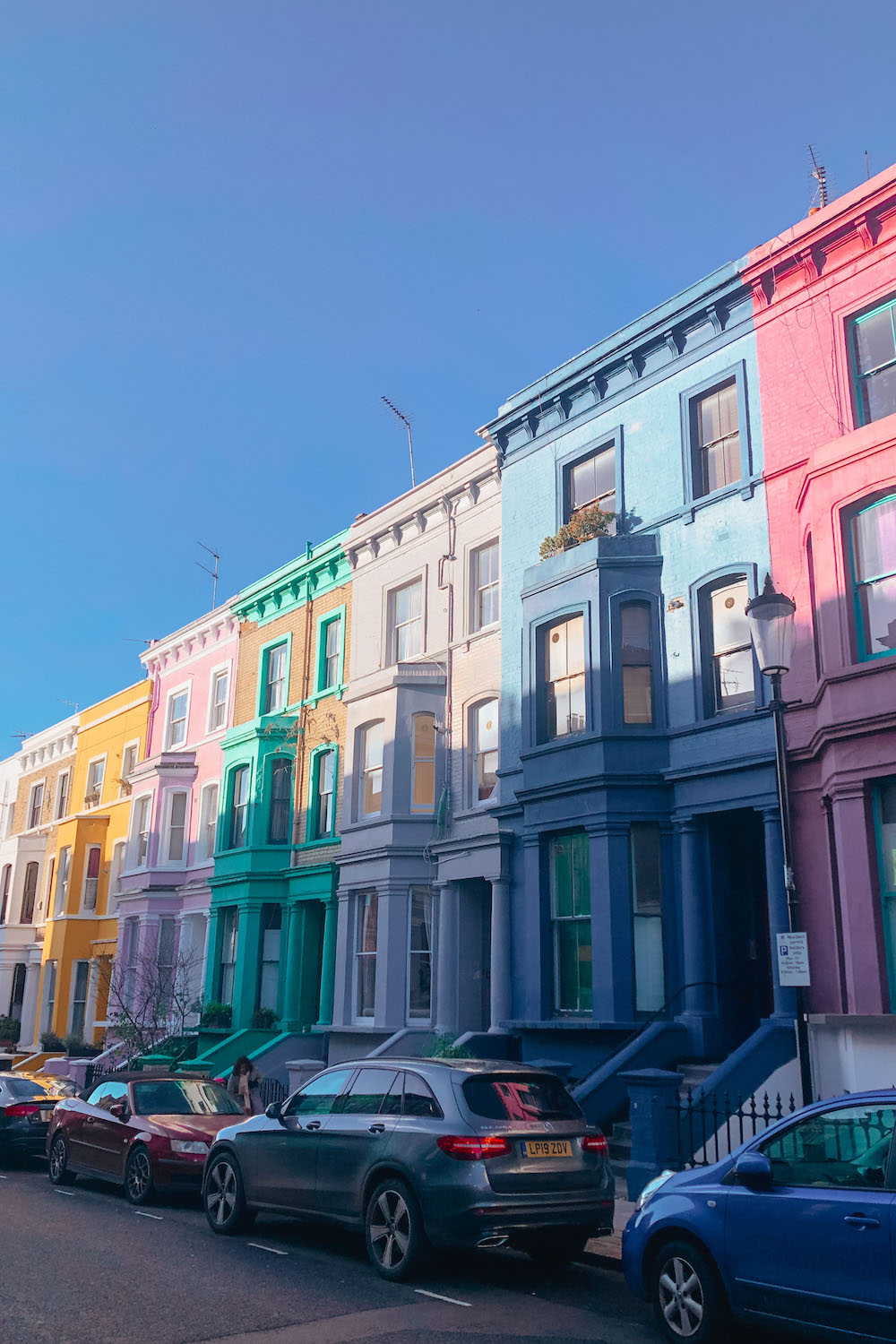 220. Went to the Amy Winehouse exhibition at the Design Museum
221. Went on a Notting Hill walking tour 
222. Explored the Natural History Museum with my Uncle
223. Went to the Michelangelo Sistine Chapel Exhibition at the Cannon Factory
224. Walked around London for 3-4hours, down to Tower Bridge and along the Thames
225. Went to see the Prince of Egypt Musical in the West End
226. Spider-Man No Way Home for opening night!
227. Flew to Germany in time for Christmas! (Due to the Omicron variant, Germany decided to close their borders to the UK which meant I had 24hours notice to get to Germany. This was just 2 days before I was already due to depart but I managed to get a flight to Berlin via Vienna the following day)
228. Explored Berlin – Brandenburg Gate, The Memorial to the Jews killed in Europe, Berlin Cathedral and Alexanderplatz Christmas Markets
229. Got the train over to Hagen to reunite with Luis again
230. Spent the day exploring Cologne – Old Town, Christmas Shopping, Cologne Cathedral and the Christmas Markets – at Köln Dome and the Heinzel's Winter Fairytale (Wintermarchen)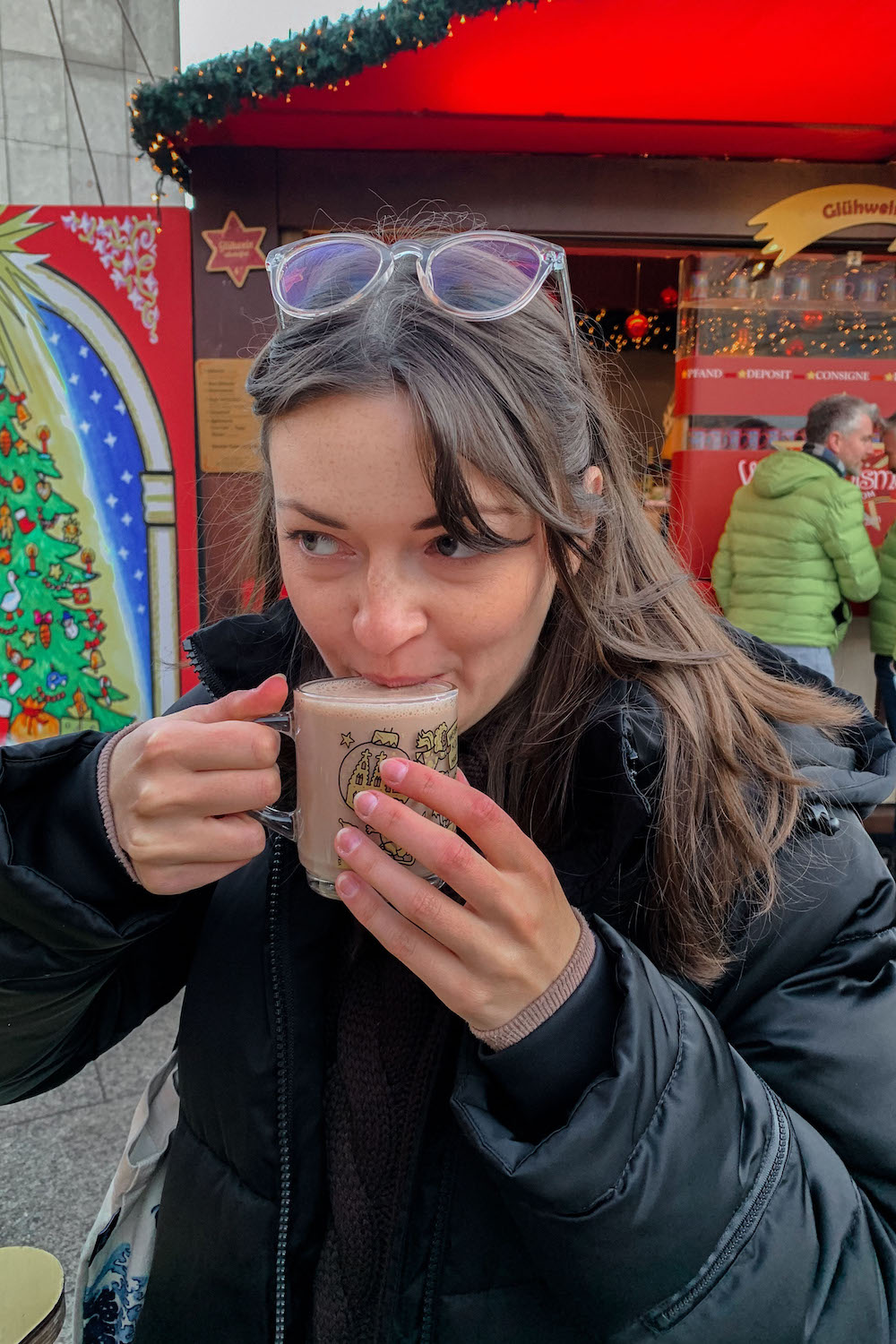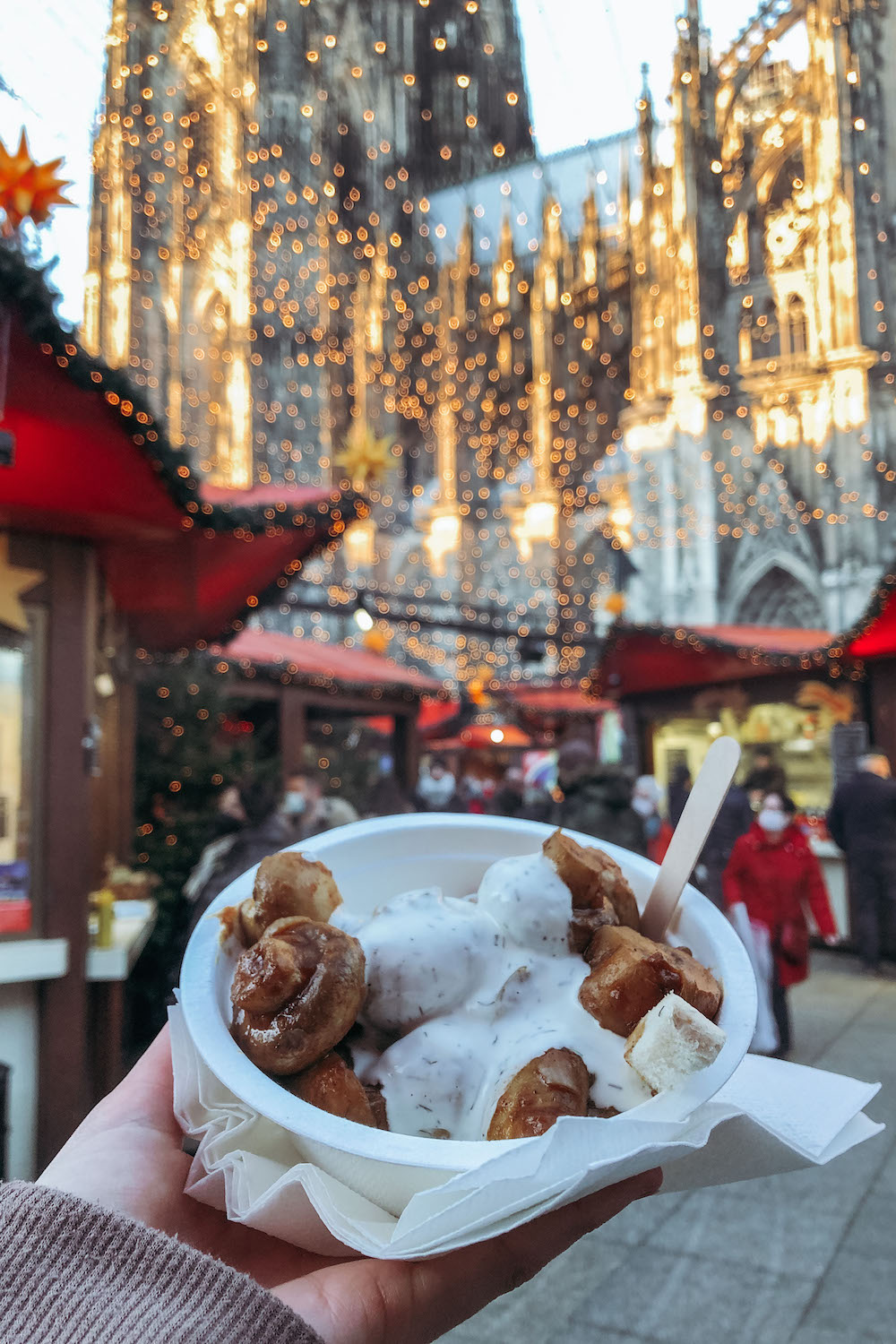 231. Went out for Italian for an early Christmas dinner with family friends 
232. Went to Dortmund for some Christmas shopping & lunch at the Christmas Markets
233. Celebrated Christmas on the 24th with Luis' family after a delicious German dinner
234. For the 25th we went to Luis' Oma's house for Christmas lunch with Luis' fathers side of the family – then for dinner we went to his other Oma's house to celebrate with his mothers side of the family. 
235. Two last trips to the Christmas Markets in Hagen & Dortmund to ride the ferris wheel
236. Spent NYE at home in Hagen and then let off some fireworks!