London has been the setting scene for some of Hollywood's greatest movies, and most amazing romances. I can't be the only one who's picturing a Love Actually airport scene whenever they land in London?? No? Well, here's 10 films to watch when travelling to London…
Love Actually 2003
(Rated 7.7/10 on IMDb)
One of my favourite movies to watch at Christmas time, Love Actually is a series of different stories of people searching for love, friendship and family in this crazy world we live in – all the while happening at Christmas time.
Kingsman: The Secret Service 2014
(Rated 7.8/10 on IMDb)
If you haven't seen this yet, I suggest you get onto this now. The Kingsman is about a secret spy organisation that recruits an English street kid into their incredibly competitive training program, "just as a global threat emerges from a twisted tech genius".
Notting Hill 1999
(Rated 7/10 on IMDb)
A classic chick flick, "Notting Hill" is about an average book store owner who happens to run into a world famous celebrity. They become on-and-off friends and the media try to turn their lives upside down. Ever heard those famous words…
"Don't forget I'm just a girl,
standing in front of a boy,
asking him to love her."
About A Boy 2002
(Rated 7.1/10 on IMDb)
An immature man is taught how to grow up and find love by a young boy.
The Harry Potter series
(Highest rating at 8.1/10 on IMDb)
The "Harry Potter" series is the kind of films that are so popular that I get shocked when I meet someone who hasn't seen them. The Harry Potter series is based off of seven fantasy novels written by the famous J.K. Rowling.
The novels revolve around a boy Harry Potter, an orphan, who discovers at the ages of 11 that he is a wizard. Children like him attend an exclusive magic school named Hogwarts, and he begins attendance to learn the necessary skills to succeed in the wizarding world. Harry comes to realise that he was orphaned due to the murder of his parents by an evil sorcerer who continues to haunt Harry's life – each film depicts his journey both through wizarding school, and surviving everything else that is thrown at him – the return of his parent's killer, the triwizard tournament, and so much more…
Note: this is a fan made trailer for the ENTIRE series, you should take a look at the individual trailers to get a glimpse at what adventures take place in each movie.
Lock, Stock and Two Smoking Barrels 1998
(Rated 8.2/10 on IMDb)
"A botched card game in London triggers four friends, thugs, weed-growers, hard gangsters, loan sharks and debt collectors to collide with each other in a series of unexpected events, all for the sake of weed, cash and two antique shotguns."
The Kings Speech 2010
(Rated 8/10 on IMDb)
"The story of King George VI of the United Kingdom of Great Britain and Northern Ireland, his impromptu ascension to the throne and the speech therapist who helped the unsure monarch become worthy of it."
Peter Pan 1953
(Rated 7.4/10 on IMDb)
A Disney classic, Peter Pan is the tale where Wendy and her brothers are taken to Neverland by a flying friend, Peter Pan. At Neverland they are greeted by the lostboys and go on to face pirates, mermaids and so much more, all whilst never growing up.
Bridget Jones Diary & The Edge of Reason
(Rated at highest 6.7/10 on IMDb)
With some of the best British faces Hugh Grant and Colin Firth, a woman is determined to improve herself while looking for love in all of the wrong places. She is torn between two men, one who may be her soulmate, and the other just a big mistake…
Sherlock Holmes 2009
(Rated 7.6/10 on IMDb)
The tale of the famous Sherlock Holmes solving mysteries with his partner John Watson in order to rid of a threat to the entirety of England.
Honorable Mentions:
This Is England 2006 (Rated 7.7/10 on IMDb) (British Independent Film Awards)
The Queen 2006 (Rated 7.3/10 on IMDb)
Four Weddings and a Funeral 1994 (Rated 7.1/10 on IMDb)
Oliver Twist 2005 (Rated 6.9/10 on IMDb)
28 Days Later 2002 (Rated 7.6/10 on IMDb)
Pride & Prejudice 2005 (Rated 7.8/10 on IMDb)
Snatch 2000 (Rated 8.3/10 on IMDb)
Closer 2004 (Rated 7.3/10 on IMDb) – Great if you want to visit Postman Park in London.
Skyfall 2012 (Rated 7.8/10 on IMDb)
About Time 2013 (Rated 7.8/10 on IMDb)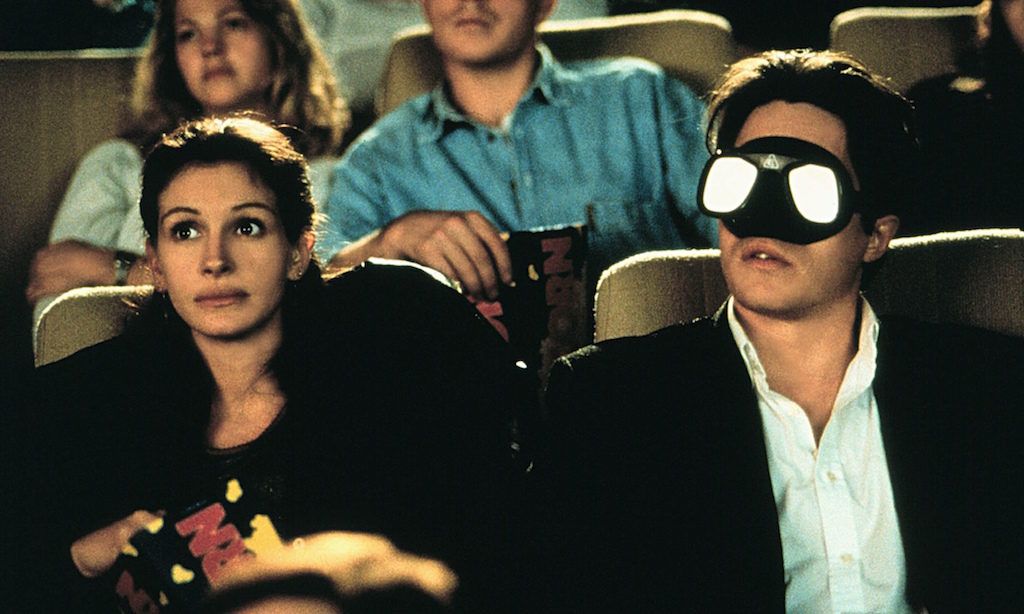 There were sooo many to choose from! And so many to watch 😛 What would you watch while visiting England's alluring capital?