This week I was invited by the travel and lifestyle blogger Brooke Saward to join her and some other readers for morning tea at the Shangri-La in Sydney. Now if you don't know who I'm talking about, Brooke Saward is the blogger, photographer and YouTube video star that founded WorldOfWanderlust.com
"World of Wanderlust aims to inspire and encourage readers from across the globe to travel further distances, seek new experiences, and to understand our world through travel."
Since beginning my fledgling travel blogging & photography career, Brooke's inspiring travel blog has helped and motivated me. Of course until now, I only knew her through her pictures and videos.
I didn't know what to expect, but I imagined that the bright and bubbly person that she is in her YouTube videos is exactly who she is in reality – and she is. Brooke has written books, city guides, and travelled to nearly 50 countries in the last year all while posting travel stories and inspiring others to make their own path around the world.
And she wanted to meet me.
Fellow blogger Adelaide and I waited in the lobby, only recognising each other from my hat – World of Wanderlust's number one travel item.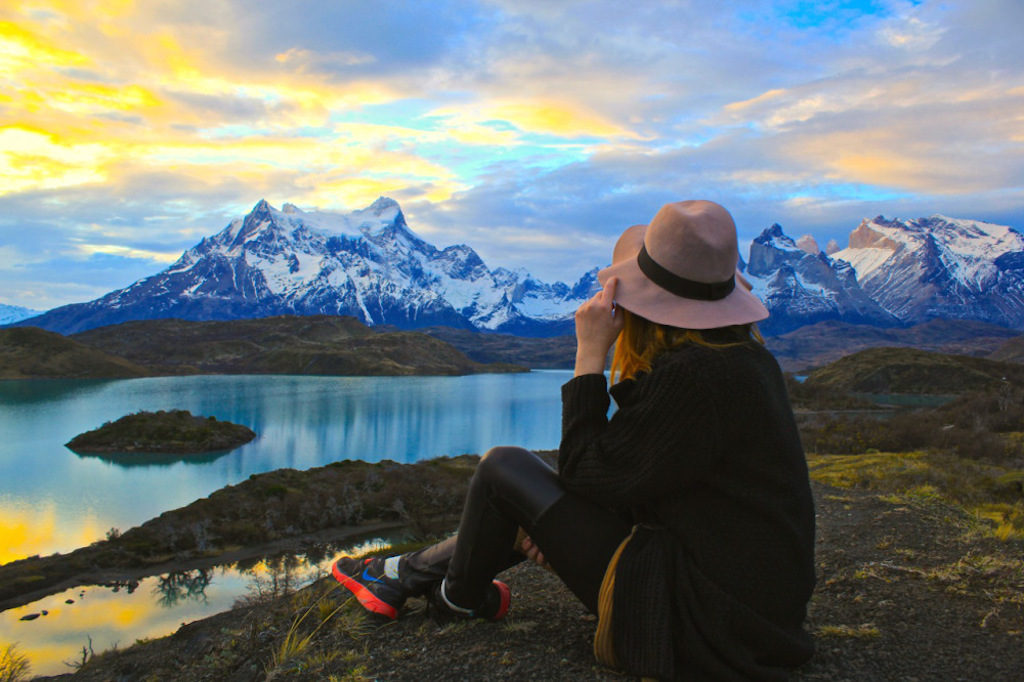 Get ready Holly, you're about to meet your absolute career idol, she's living the DREAM. Travelling back-to-back, and getting paid to do it!
To the Horizon Club Lounge.
Renowned chef Anna Polyviou set up an unbelievable morning tea for us, and after a few photos we indulged in the flavours of cherry ripe and chocolate while talking about so many things; our future travel plans and past experiences, language barriers, relationships, university, and ultimately how far Brooke has come in her career.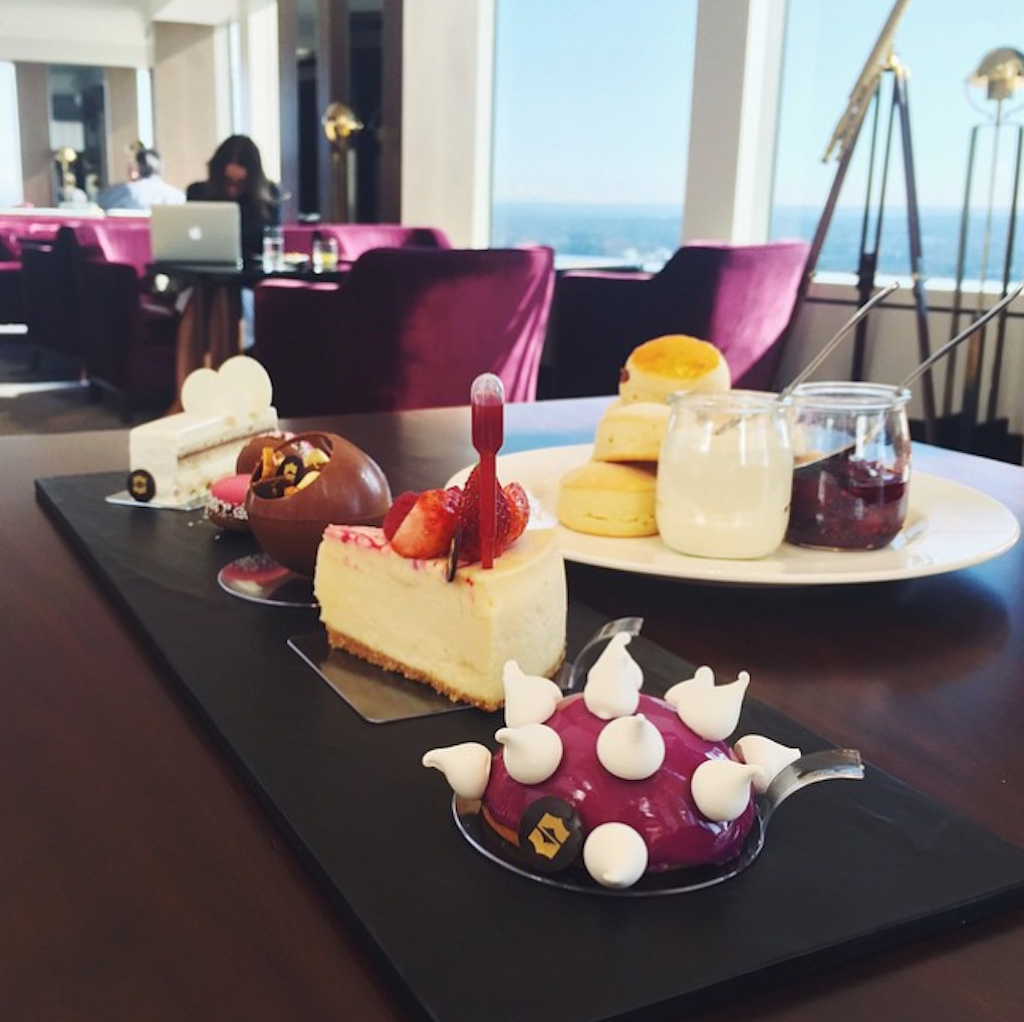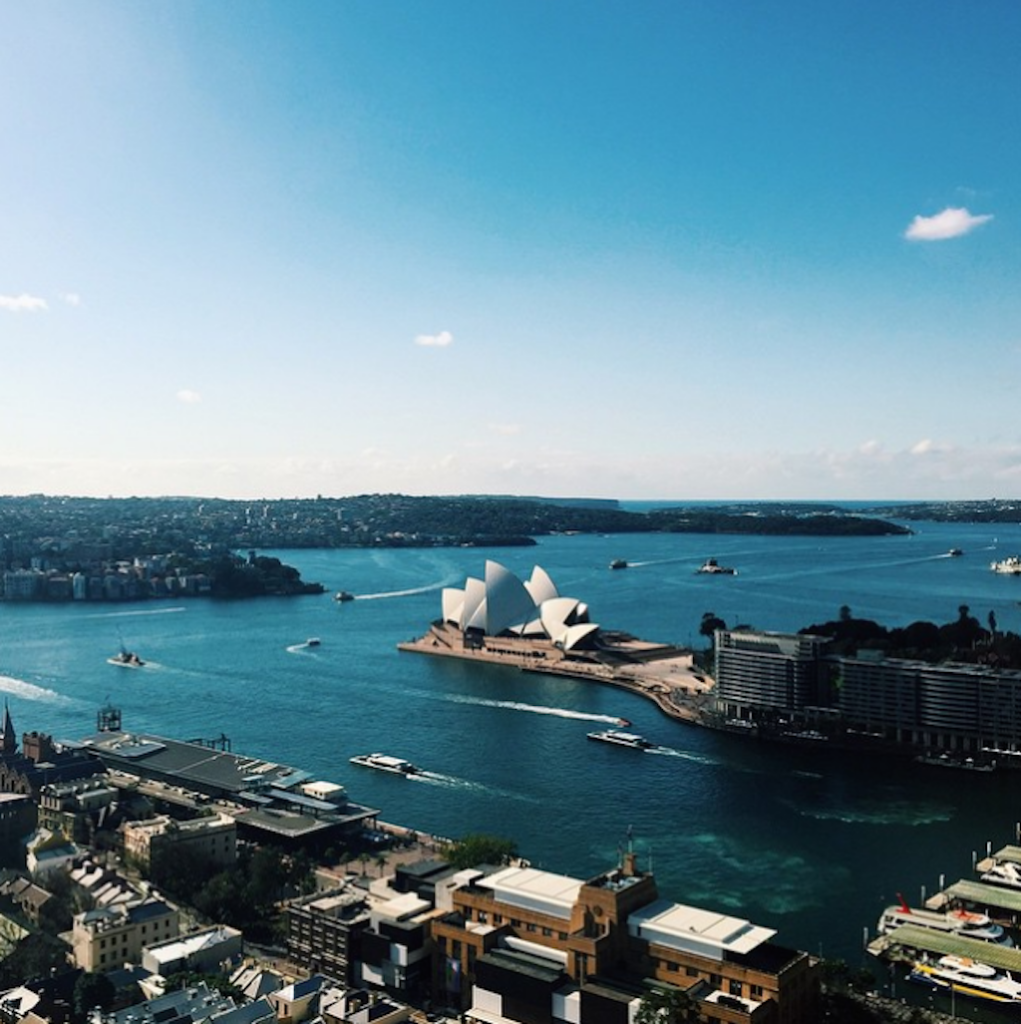 So far into my writing career, I haven't met many other travel bloggers, so it was quite a new experience getting the inside scoop on her journey. It's so much more than what we see through the photos, yes it's back-to-back travel but there are always the downsides like jetlag, constantly changing time-zones and maintaining long-distance relationships.
Many of the other travel writers I have met, aren't ultimately appreciative of their journey, and more often than not get too sucked into the "upperclass" lifestyle, complaining about a hotel not being fancy enough, or their plane seat isn't wide enough, when they haven't paid a dime to be there. (See this story by where2nextblog about moaning travel writers)
Thankfully, Brooke upheld that pedestal I had put her on, and seemed completely appreciative of how far she has come. She worked hard to get here, starting her travel blog in 2012 to now receiving 950,000 page views per month – and she doesn't take that lightly. From being one of those readers to meeting her in person has ultimately changed my perspective on reading her travel journeys, for the better. Here are 10 things Brooke has taught me;
Be a traveller not a tourist
Don't give up on your dreams 
A cheeky one – you can still stay stylish while travelling the world
Feel the fear and do it anyway
Travel can teach you more ways than one
Take the road less travelled.
Robert Frost's poem The Road Not Taken has become the goal for my travel career…
"…Two roads diverged in a wood, and I—
I took the one less traveled by,
And that has made all the difference."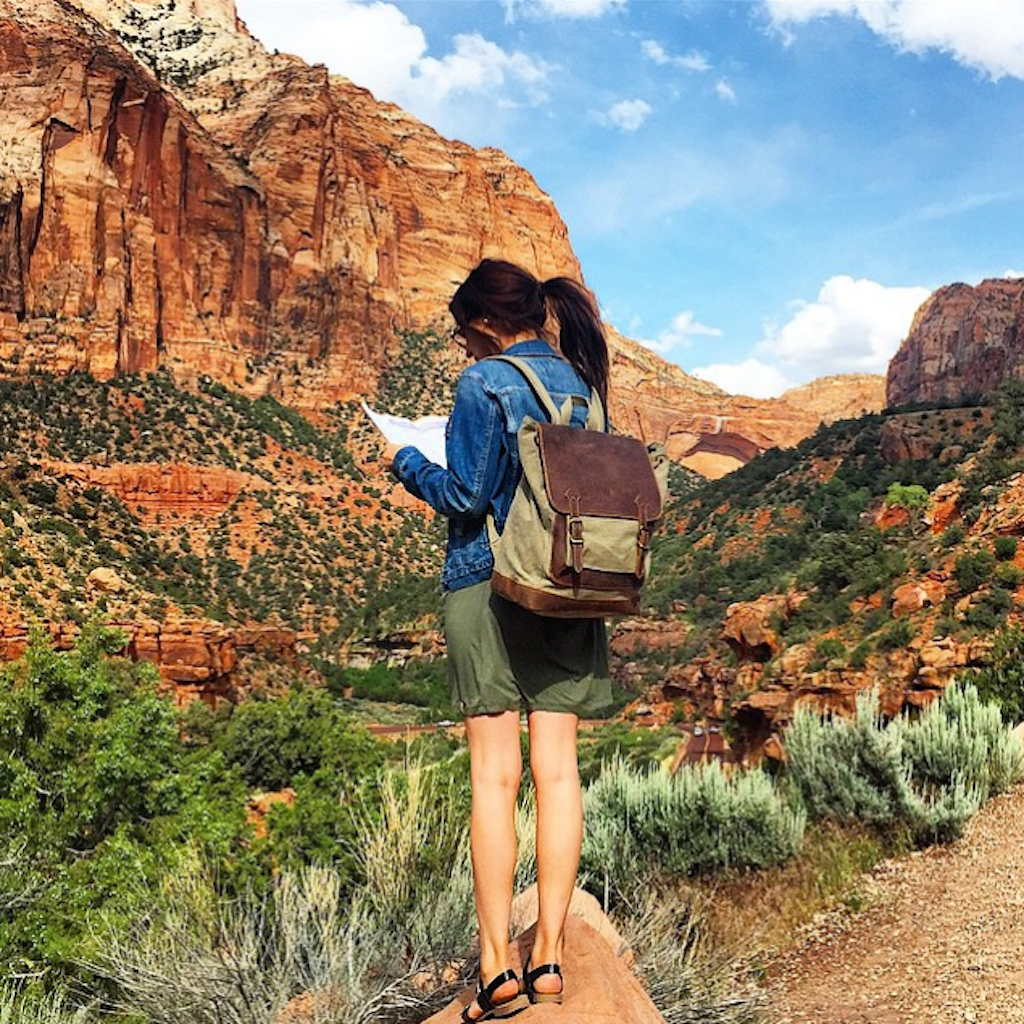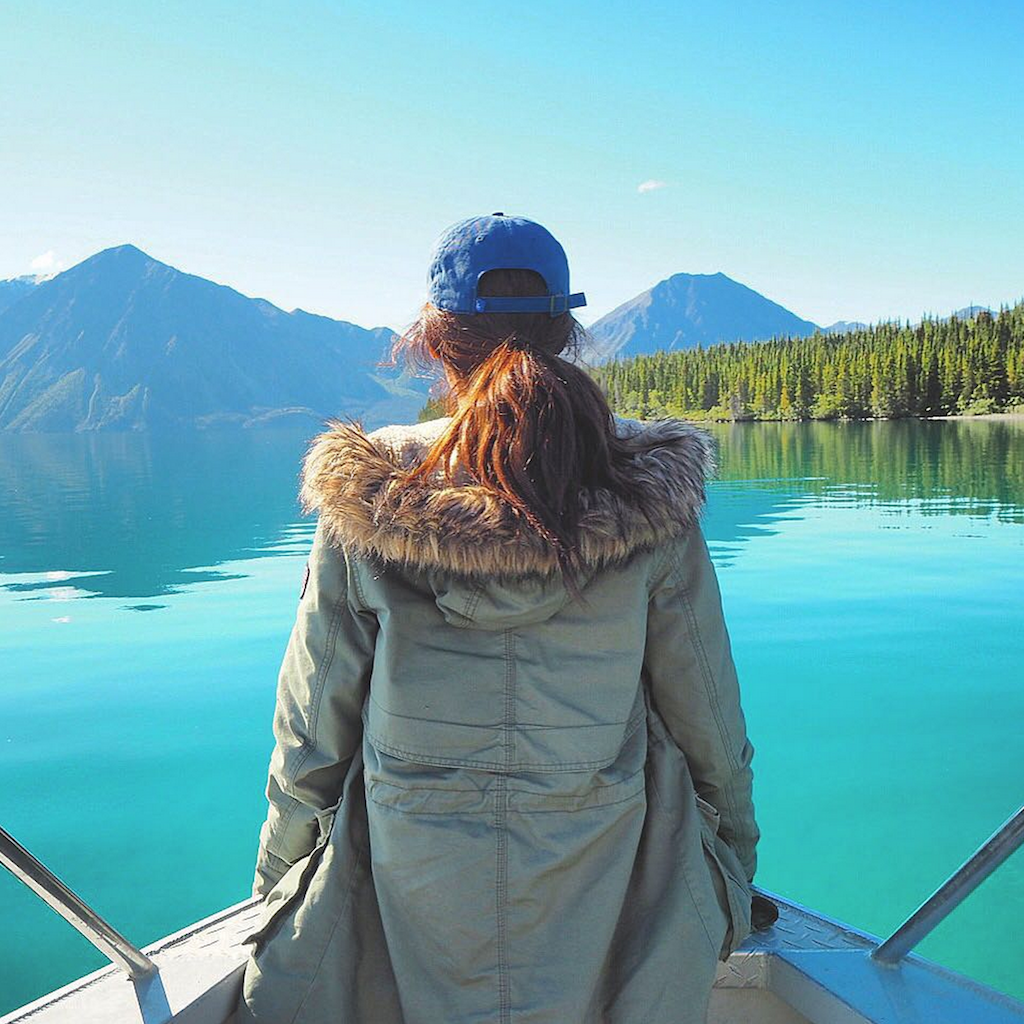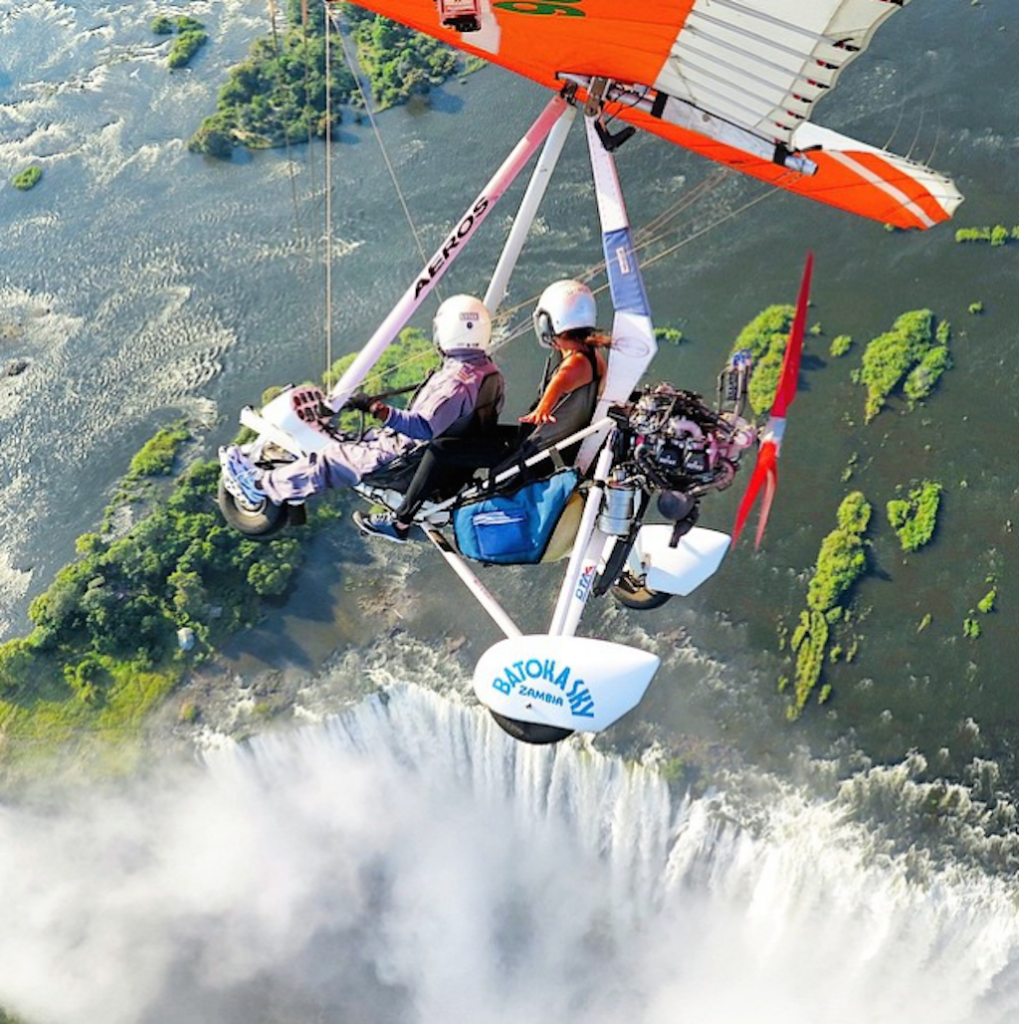 So thanks again Brooke, not only for our morning tea, but for everything you have taught me and all of your readers, hopefully we will meet again.
Meet the girls that joined the morning tea –
Brooke Saward – World Of Wanderlust / website / facebook / instagram / youtube
Adelaide Haynes – A Worldly Addiction / website / facebook / instagram / youtube
Me – Holly O'Sullivan – THATraveller / website / facebook / instagram / youtube