Located in the rather retro Tokyo district of Otsuka, Hoshino Resorts OMO5 Otsuka is the first of a new 'no-frills' hotel concept launched recently by luxury hotel brand Hoshino Resorts.
This no-frills concept delivers non the less in service and stylish contemporary design. The area itself has experienced something of a revitalisation, and the hotel provides a rather unique way to explore it.
The Concept
A good quality, 'no-frills' well-designed hotel without a five-star price tag. The former office building was renovated by architect Tatsuro Sasaki, inspired by yagura – a type of Japanese-style wooden scaffolding.
Each of the 125 clean-lined and compact rooms have aromatic cedar wood frames, complete with raised beds and tatami-style flooring. The geometric wooden frame theme continues in the open-plan lobby on the fourth floor, which is home to a lounge and café plus a small design shop.
First Impressions
The hotel has a pleasant low-key atmosphere and is conveniently located, just two minutes' walk from Otsuka station on the JR Yamanote line that loops the city. the energetic atmosphere of the streets outside ring with streetcar bells and lots of small izakaya restaurants and bars give the area a colourful, local feel.
The Room
Rooms at Hoshino Resorts OMO5 Otsuka are light and airy and even the single room is 19 sqm, which by Toyko standards is not even that small. Each of the 125 clean-lined and compact rooms have aromatic cedar wood frames, complete with raised beds and tatami-style flooring. With a small staircase leading up to the bedroom, you can feel cuddled up in an intimate little hideout. A bonus is a deep bath which takes centre stage in the bathroom.
Pyjama rental and free toothbrushes are available by the lobby lifts and OMO vending machines sell everything from drinks to underwear, slippers, sunscreen and bath salts.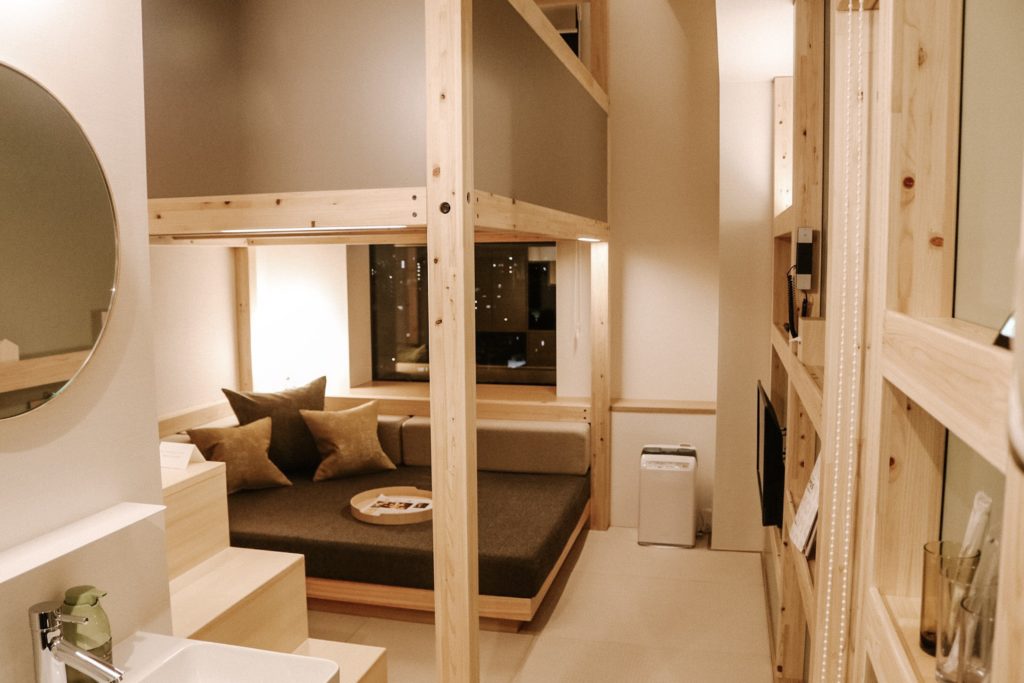 Dining options
OMO Cafe, open to both guests and the public, is a casual gathering space serving fresh coffee and signature French vol-au-vent-style pastries. For the rest of the day, eclectic items on the menu range from apple pie and edamame beans to garlic toast and fried chicken.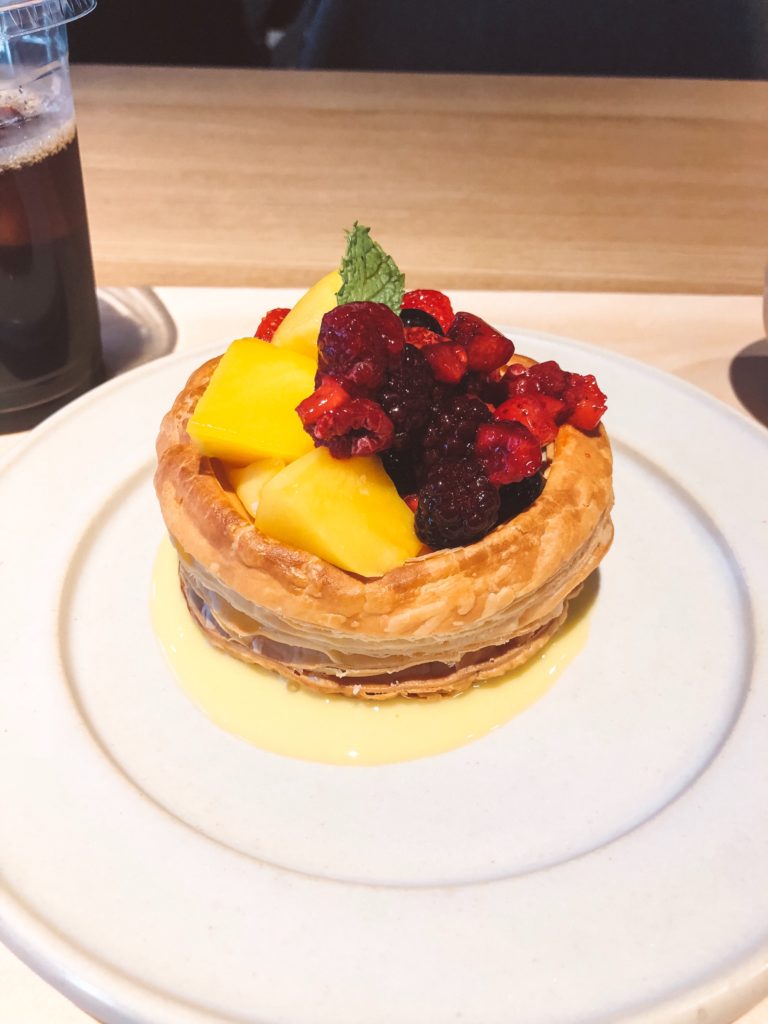 This is also where the Lobby Lounge can be found and the famed GO-KINJO map. As Otsuka is not a well-known treasure, the GO-KINJO map details the neighbourhood's best local destinations, attractions and restaurants.
Exploring Otsuka
Hoshino Resorts OMO5 Otsuka is located in Northern Otsuka, which is more modern, but Southern Otsuka is much more traditional so guests can explore all that the town has to offer. For those seeking more guidance, you can sign up to join various tours led by the OMO Rangers that explore the hottest spots and one-of-a-kind areas.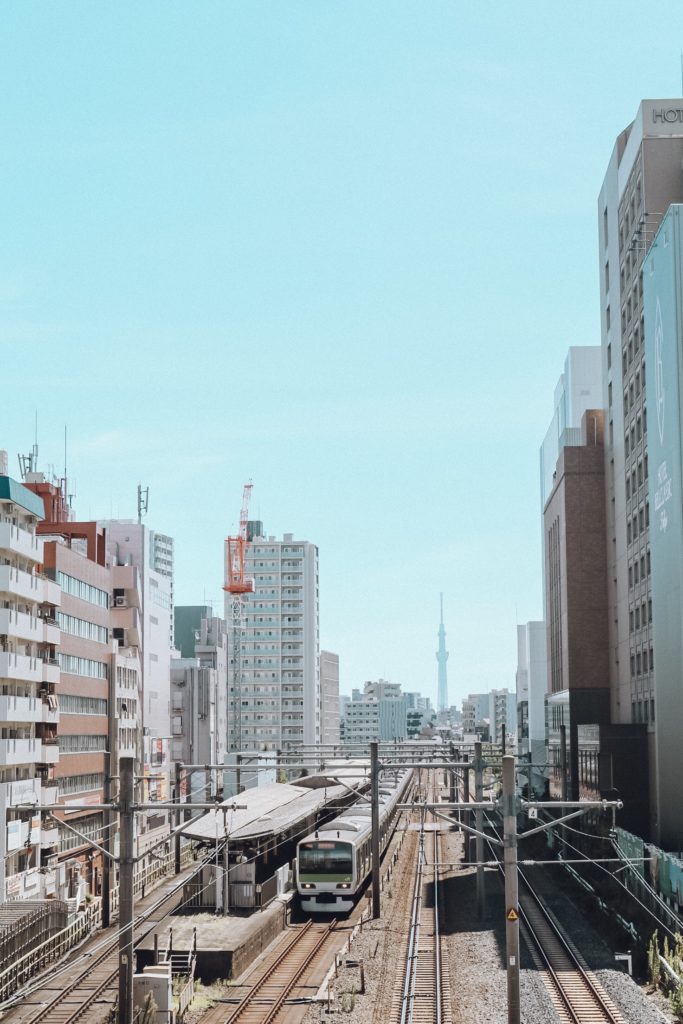 Like the power rangers, (only your guides are dressed in safari suits) each experience is led by a different colour, the green – is a walking tour around Otsuka, purple – explores bars and find the best sake, red – goes to Izakaya, a Japanese style pub, yellow – takes you to a traditional Japanese style restaurant known for their tempura, and blue explore more popular restaurants.
The nightlife tours can also include dance shows and karaoke bars, so there's plenty to explore. For those wanting to immerse themselves in something more traditional, old style street car runs alongside the hotel (pay on board).
Where to find it
2-26-1 Kitaotsuka, Toshima-ku, Tokyo
Tel : + 81 503 786 1144
omo-hotels.com