For most, Miami is just another background to many Hollywood movies we've seen but never experienced – and that's what makes it all the more exciting to explore! Miami is a coastal city located in the South of Florida, it's the gateway to Florida Keys, the Everglades and has some of America's best beaches. From my personal experience, Miami is one of my favourite destinations in America. It's rich in history, Latin American culture, and atmosphere. 
A weekend definitely isn't enough time to see it all, but here's some of the best bits!
Day 1 – Little Havana and the NBA
Little Havana is Miami's vibrant Cuban heart, filled with Latin American restaurants, cafes, bakeries and more! Miami-Dade County's population is roughly half Latin American – a large amount being Cuban. So it makes sense that this culture is spread all throughout the city. Little Havana is a neighbourhood just west of Downtown Miami – whilst the area itself is small, there is SO much to see and do!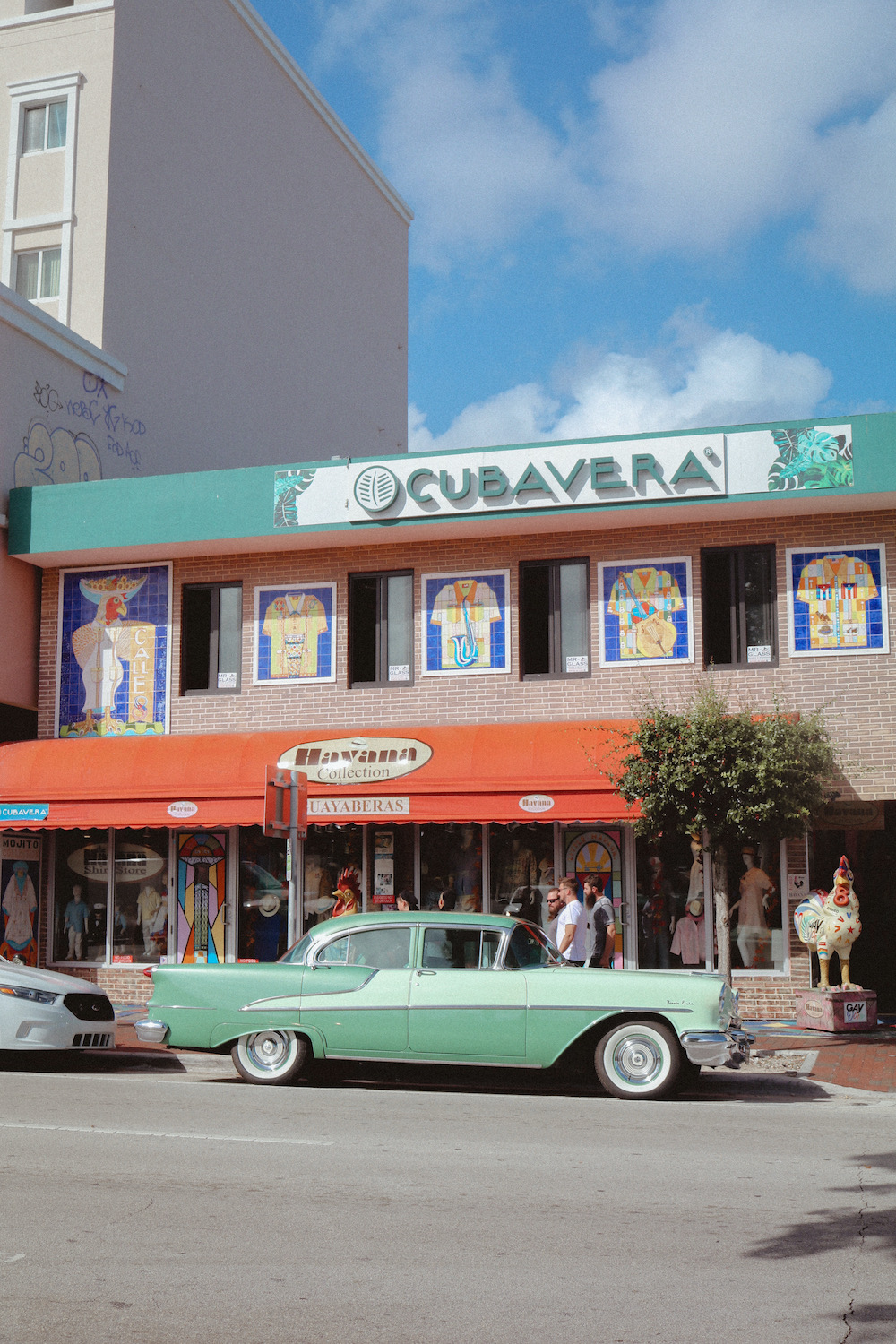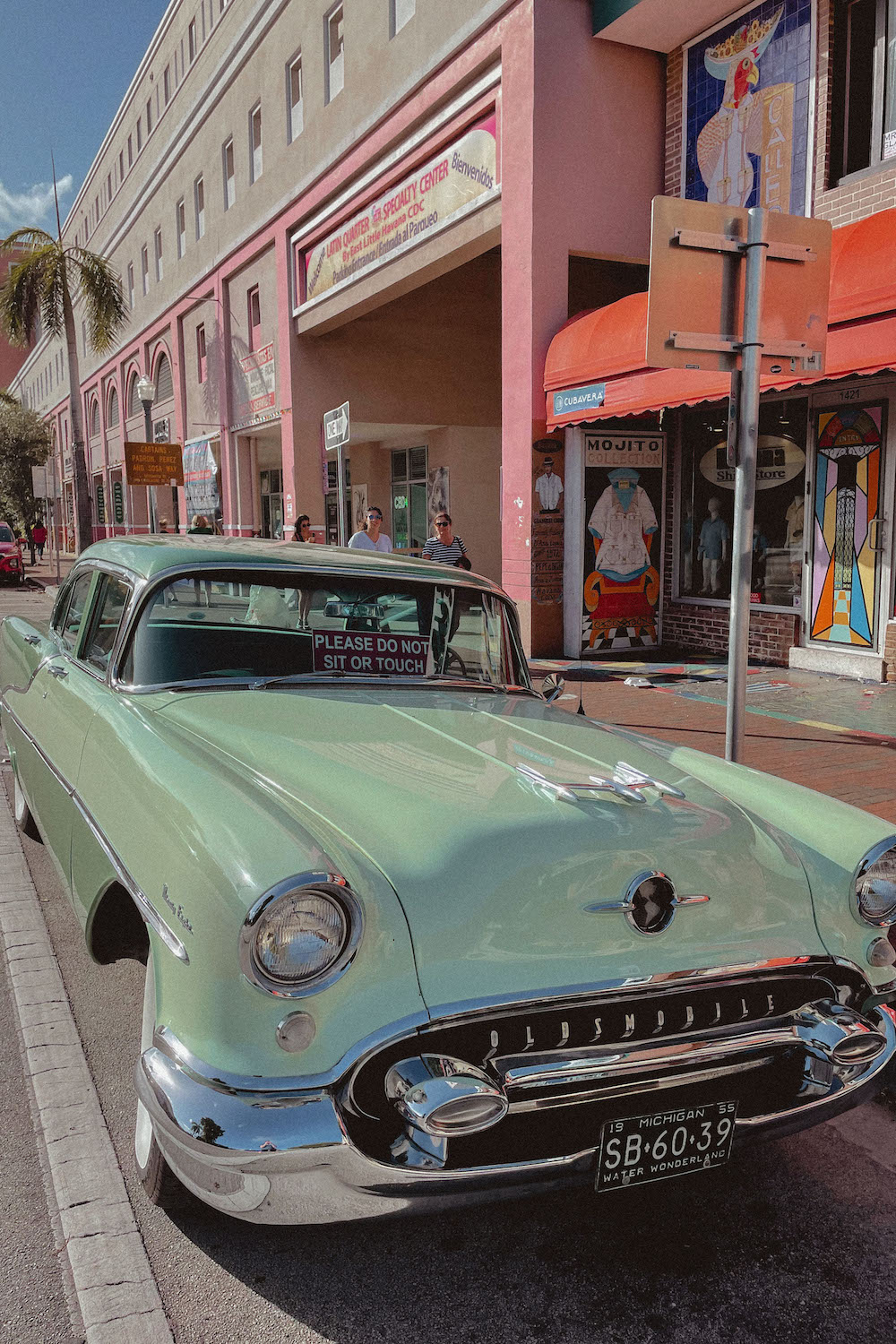 ? Spot the roosters & wander Rooster Alley
The rooster is an important symbol in Cuban culture. It represents strength and power, and that's why you'll see them all over Little Havana. While the real roosters crow as they wander around the streets, you'll spot plenty of statues and murals along Rooster Alley. 
⭐ Calle Ocho Walk of Fame
Similar to the concept of the Hollywood Walk of Fame, the Calle Ocho Walk of Fame has stars stretching down the sidewalk paying tribute to Cuban and Latin cultural figures. Some of these icons include; Celia Cruz and Gloria Estefan.
? Take a Little Havana Food & Culture Tour;
I joined in on a food & culture walking tour for my time in Little Havana to make sure that I saw a little bit of everything – and learned a little along the way.. Grasping some history for the area you're exploring is completely underrated. While I've never been a fan of school – I find that the things I learn from walking tours allow me to connect to the destination so much more. 
This was the tour that I joined – it cost about US$60 per person and ran for about 3 hours… Being vegetarian, some of the food choices for me were a little different – like plantain chips instead of Cuban sandwiches – which I liked! Cuban food doesn't have a ton of variety for vegetarians but they definitely made sure I was included which was enough for me!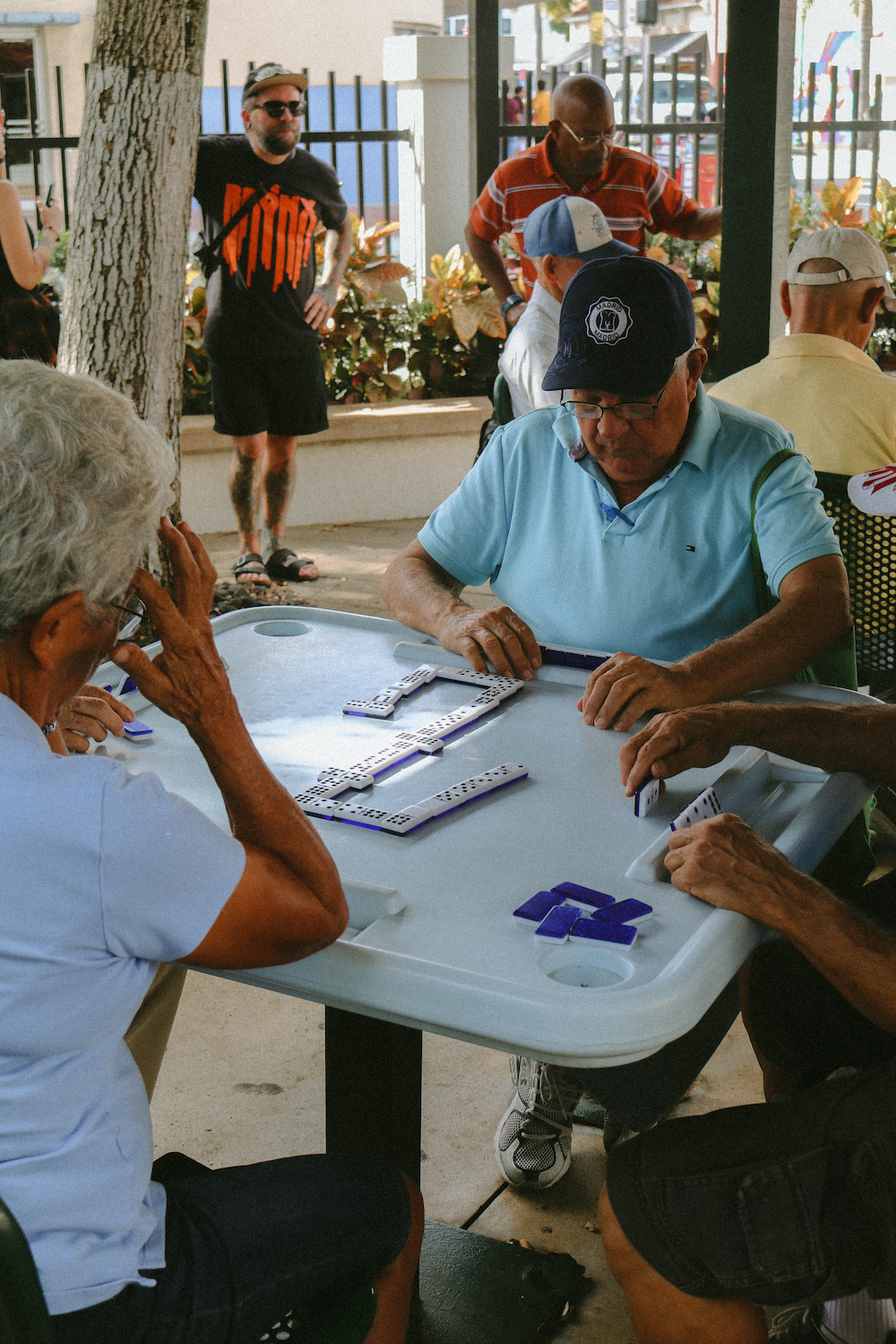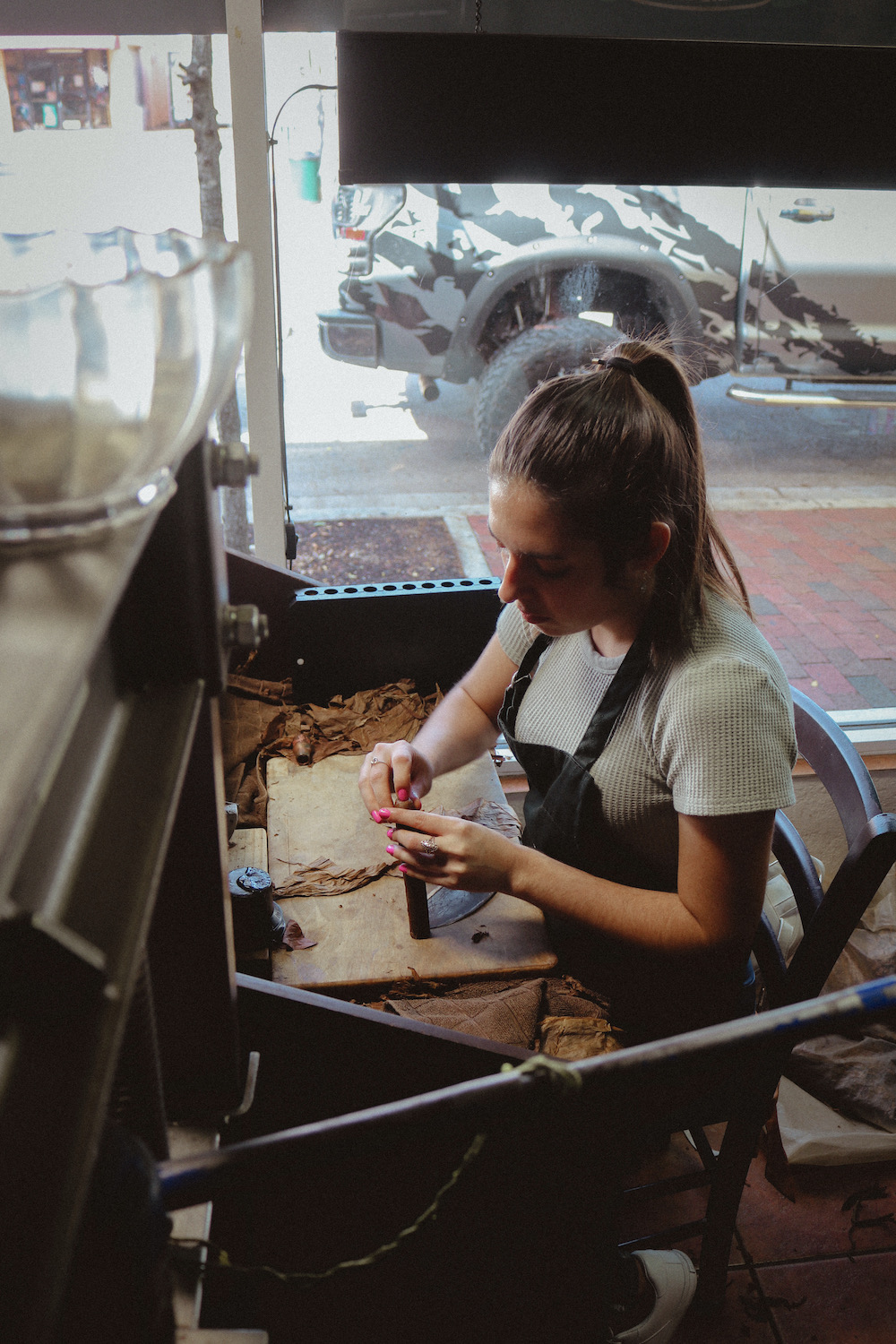 ☕ Go for some Cuban Coffee & sandwiches @ Comida Cubana
?? Try on a Guayabera & meet Big Papa @ D Asis Guayaberas
? Watch the locals play dominoes in Domino Park
? Check out the street art by Colon supermarket
? Try some guava & cream cheese pastries @ Party Cake Bakery
? Watch Cuban cigars be made @ Casa Del Tabaco
? Try some fresh fruit juice from @ Los Pinarenos, Fruteria
? Sample the Empanadas @ El Nuevo Siglo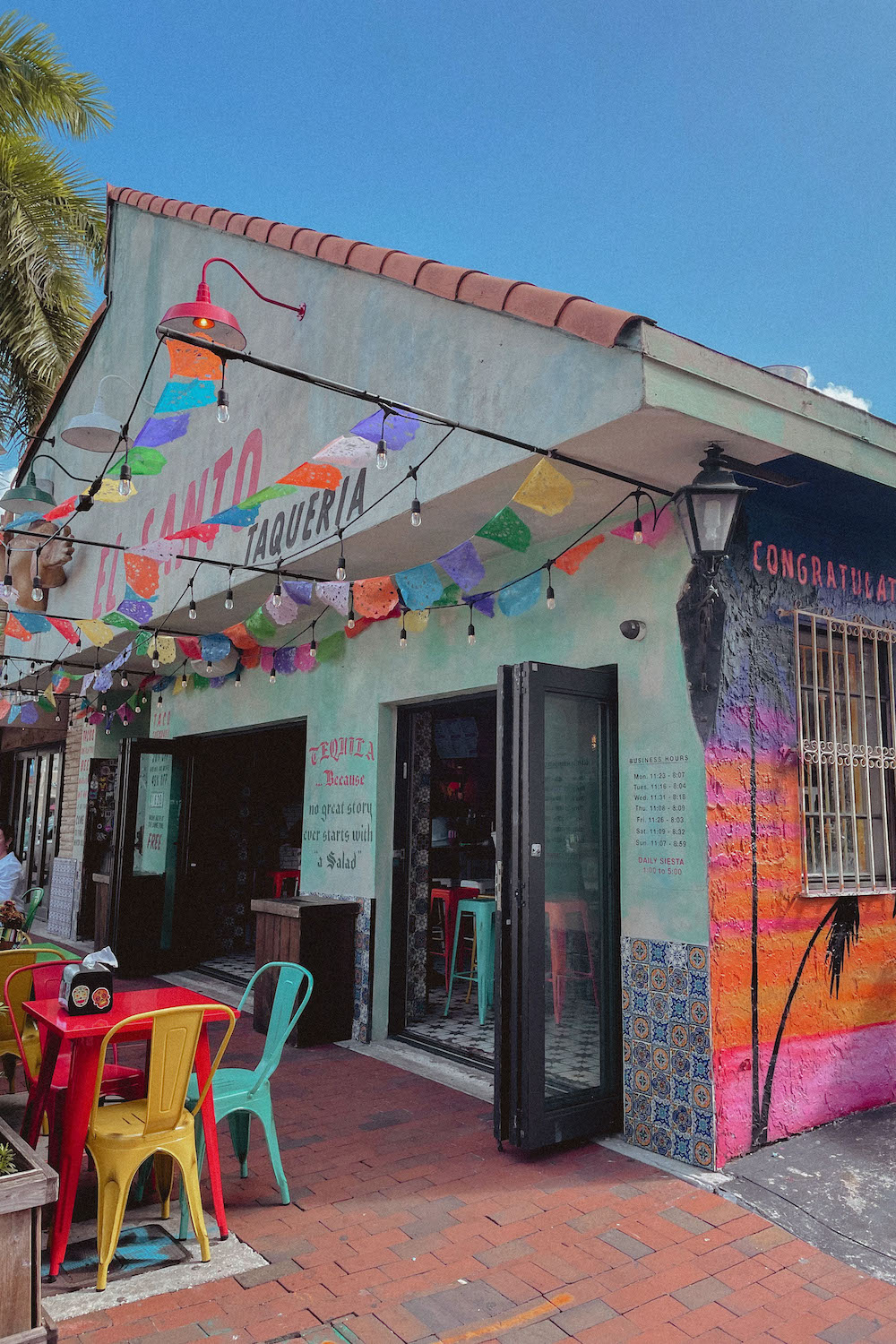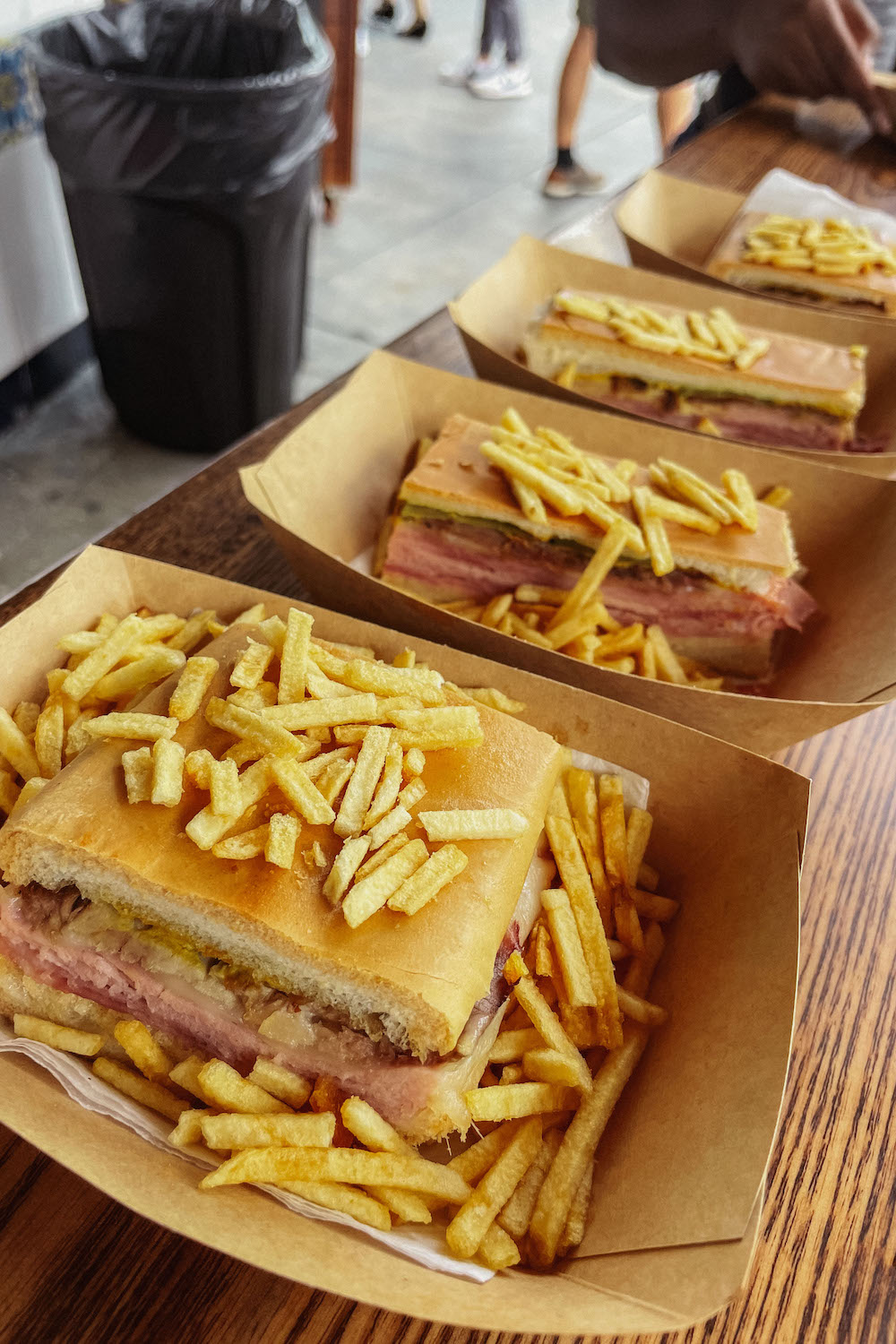 ? Live Latin Music & traditional Mojitos at the Ball & Chain
The Ball and Chain is an iconic nightclub from the 1930s-1950s which now serves as a live-music venue serving Cuban cuisine and drinks. During our walking tour we saw the flamenco dancers surrounding the pub. It just oozed with Latin ambience and character so we knew we had to return here for dinner. That evening there was a quartet scheduled to perform so we made a booking just in time for that. As there were only two of us we ended up opting to sit up along the bar which was padded along the edges. 
For dinner we shared some veggie empanadas and congri fritters – both were DELICIOUS. And, of COURSE I had to get a traditional cuban mojito – served with a stick of palm sugar. I also tried the Bananita Daiquiri which gave me that little caffeine kick that I needed for the rest of the night! Their cocktail menu looks so delicious that I'd wished there was the time (and the tolerance) to try some more but maybe next time!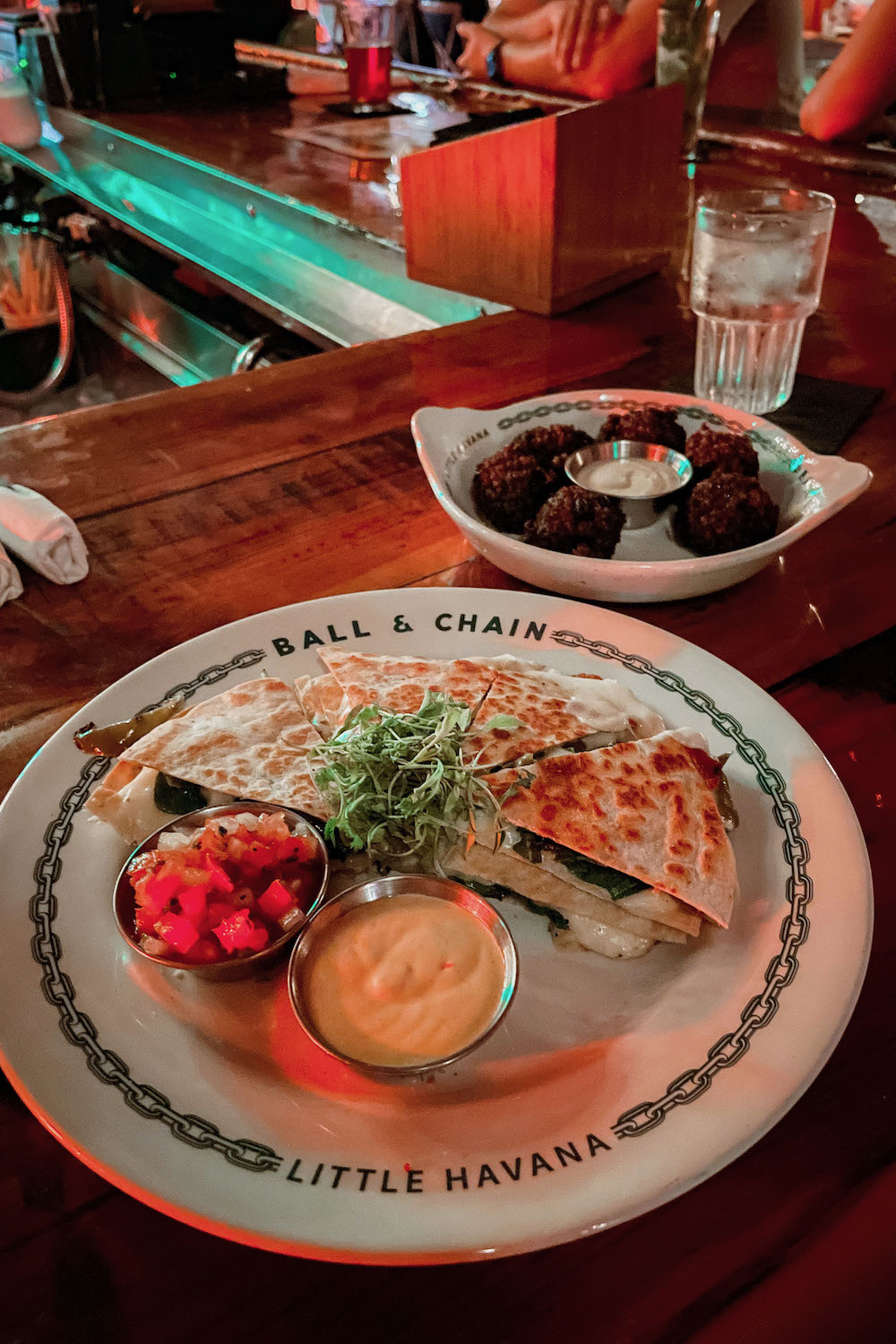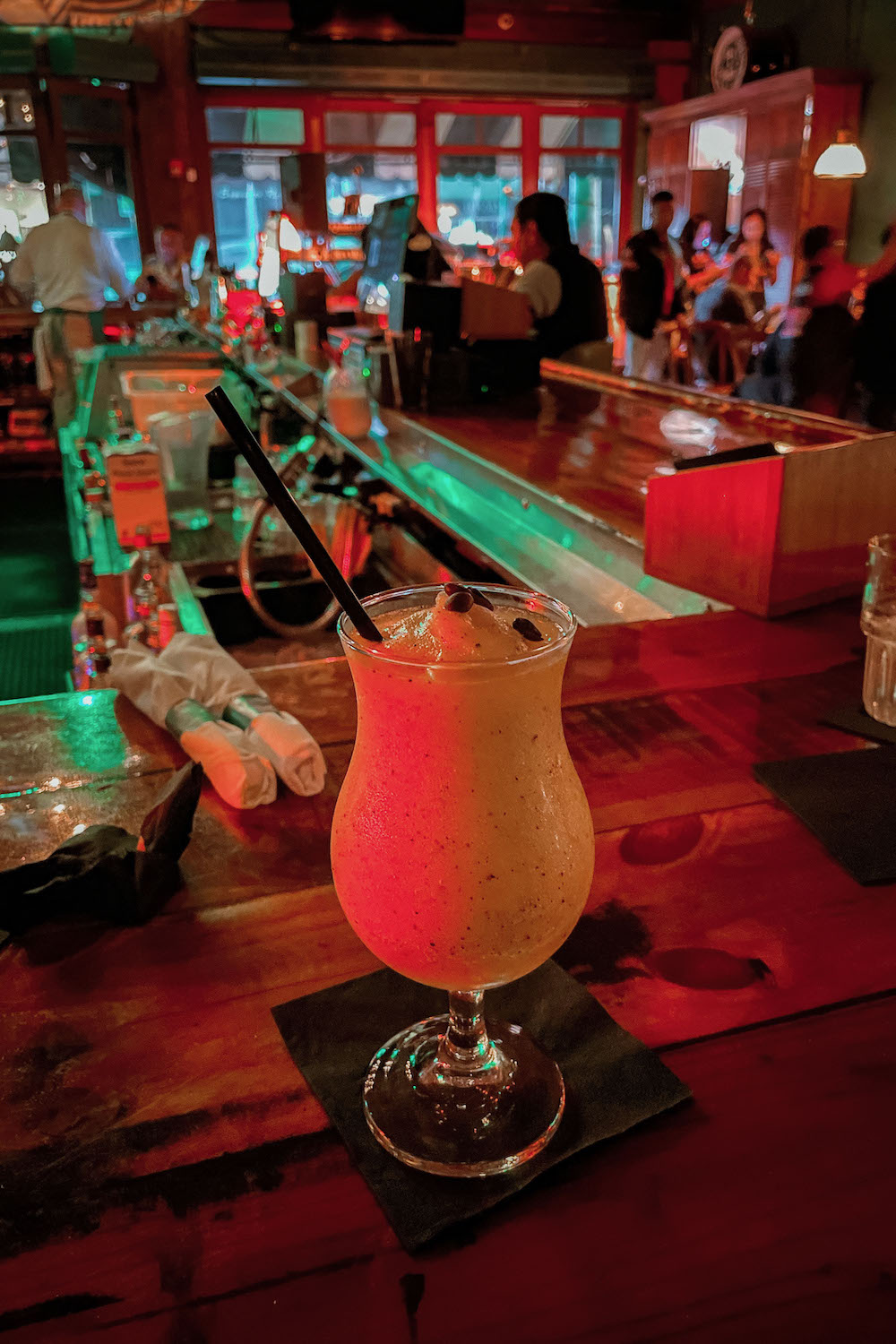 ? Try the national dessert – Key Lime Pie @ Versailles 
Versailles is an iconic Cuban restaurant in Little Havana which serves traditional Cuban cuisine, desserts, and even has its own bakery. While it's a little bit further away from the centre of Little Havana, it still sits less than a 10 minute away along Calle Ocho. 
Key Lime Pie is the official state pie of Florida – said to have been invented in Florida Keys in the late 19th century. It's a sweet and zesty pie made with condensed milk and a buttery biscuit base. Most restaurants and cafes serve it – it's way better than I expected! At first the green colour was a bit of a turn off for me, but it reminds me a little bit of cheesecake. I've read that the greener it is, the less authentic; it should be a light yellow, coming from the key limes and egg yolks. 
? Watch a Miami Heat Game at FTX Arena
One of America's most popular sports, NBA has been running since 1946. There's really nothing like watching an NBA game in person – it's completely different to watching it on-screen. The state of Florida has two NBA teams – Orlando Magic, and Miami Heat. Both teams have had success over the years, but Heat has had the most success overall. 
Depending on how close you want to be to the court, the tickets don't have to be all that expensive. The higher the seats, the cheaper – however the views are still great!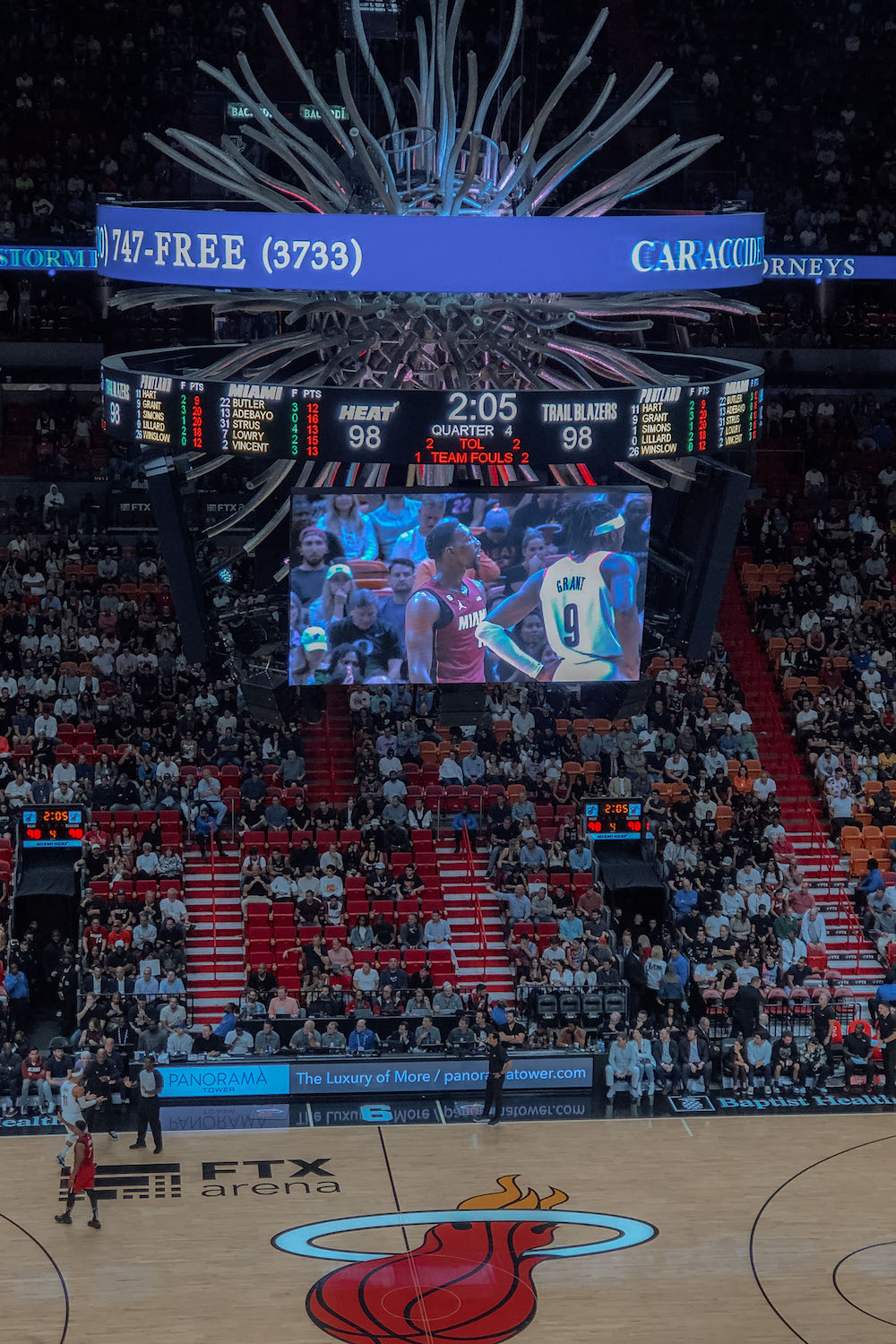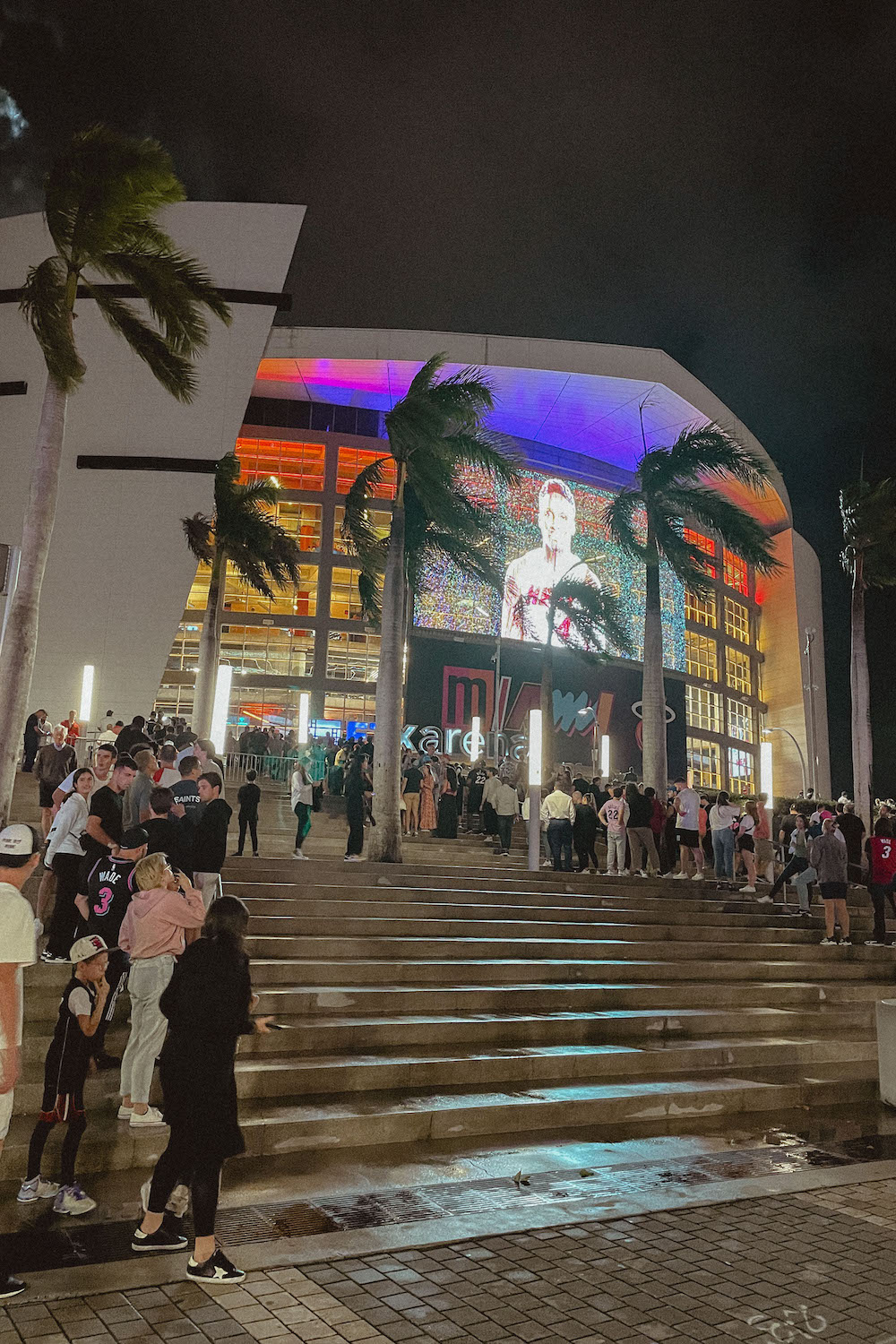 Day 2 – South Beach and the Everglades
?️ Wander along South Beach
When picturing Miami, most would immediately picture long white stretches of sand, rollerblades, and the art deco buildings of Ocean Drive. And most wouldn't be wrong – South Beach is the perfect place to sit and enjoy some alfresco coffees/cocktails and people watch. For those keen to relax on the beach, you can wander down towards the ocean and check out the colourful lifeguard towers.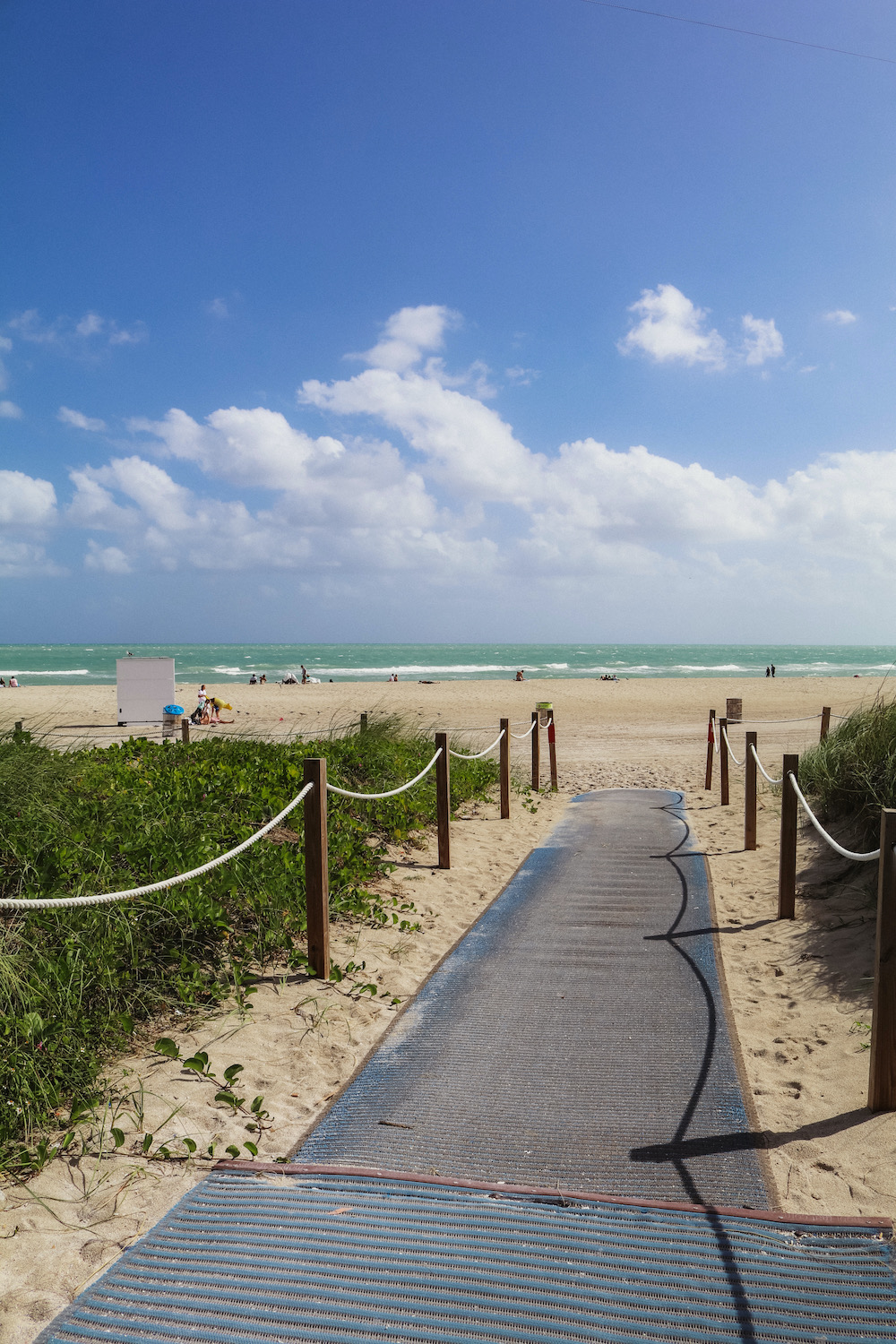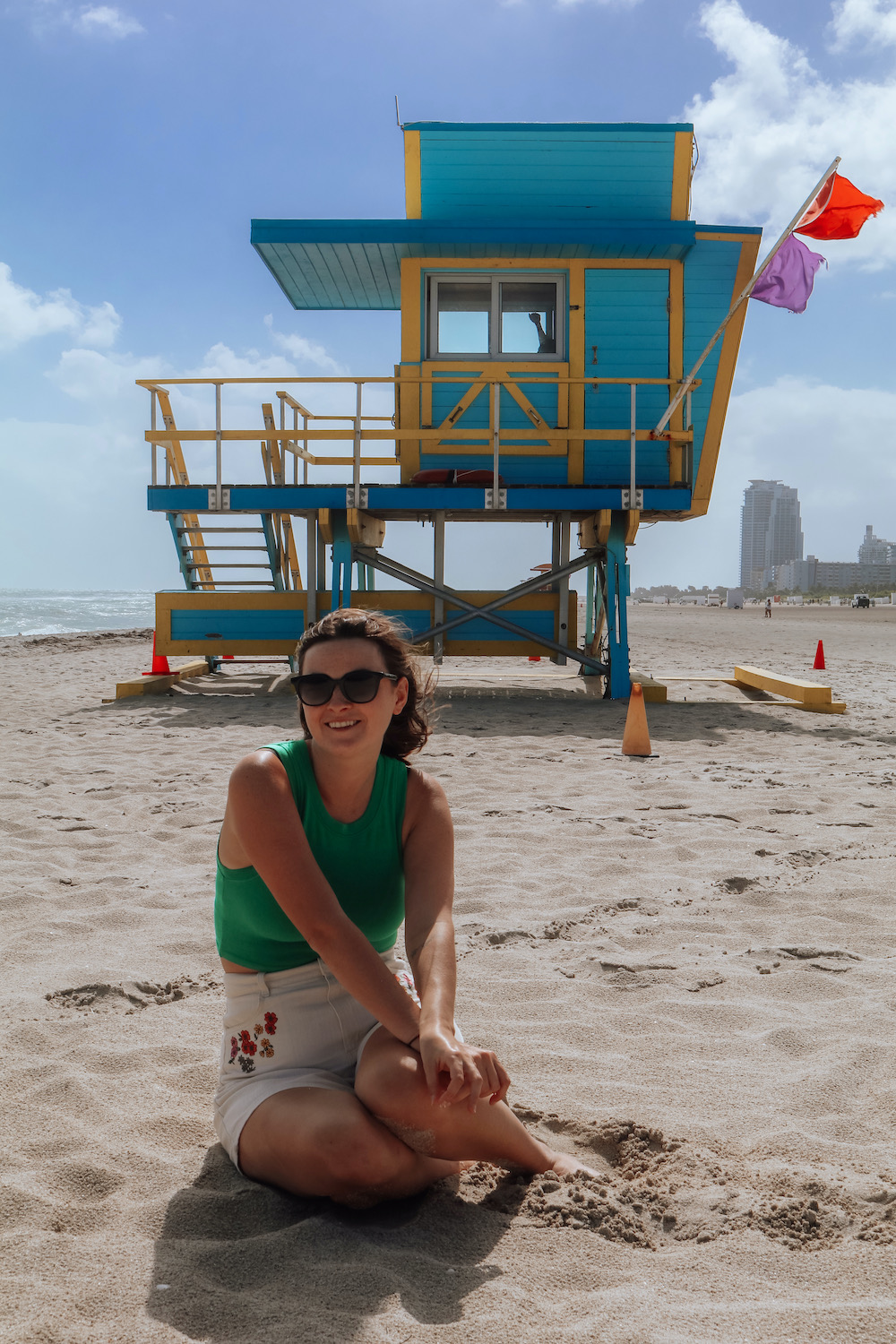 ? Spot the Art Deco houses along Ocean Drive
South Beach is famous both for its 1960s art deco buildings, and its vibrant nightlife. For those interested in the area's architecture, you can simply wander around by yourself, or join in on an arts & culture walking tour. The Art Deco Historic District can be found between 5th Street and 23rd Street, along Ocean Drive. Along the way you'll probably spot the Art Deco Museum which sits within the Visitors Centre. If you want to understand a little bit more about the architectural heritage of Ocean Drive it's a good place to start (with or without a tour!).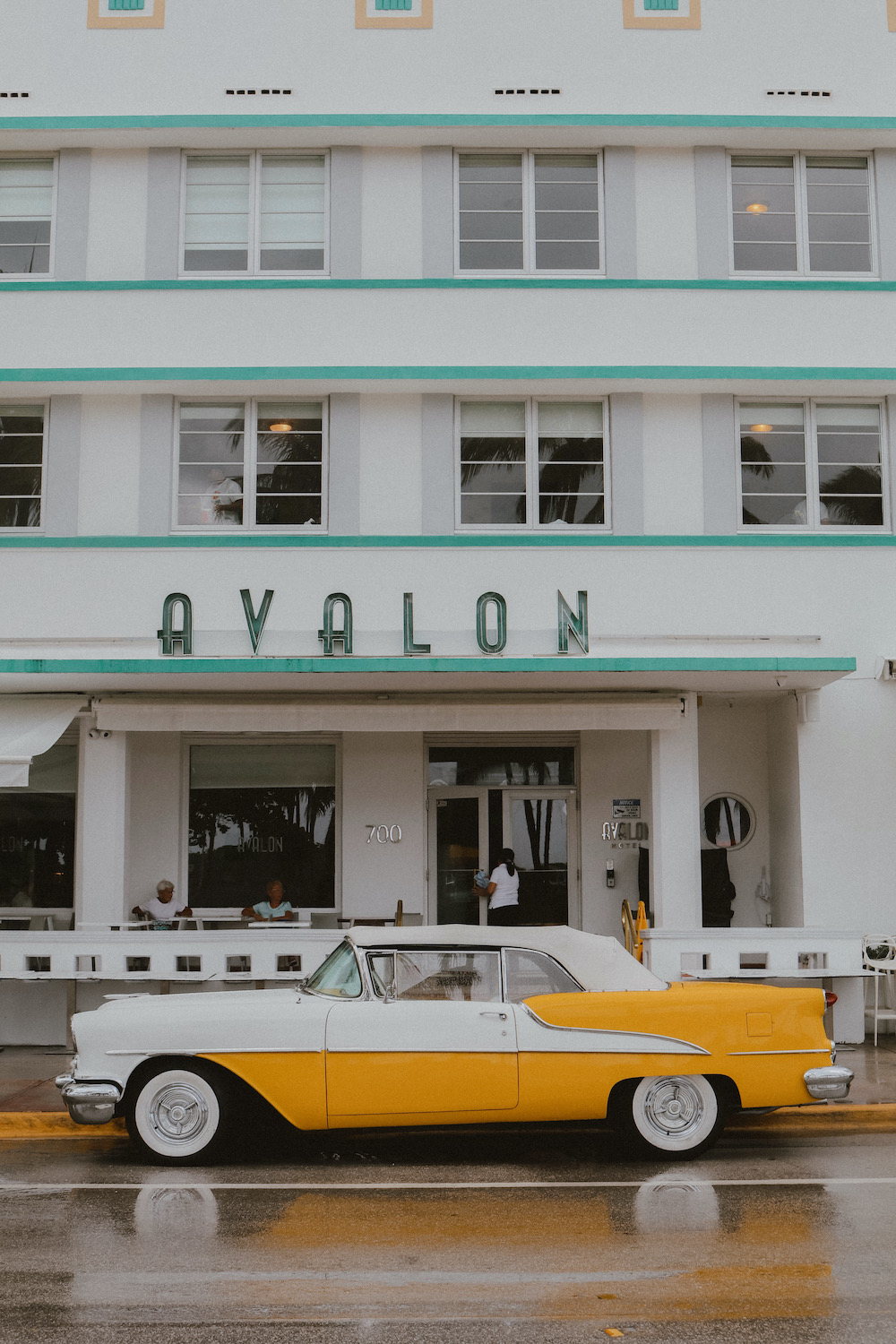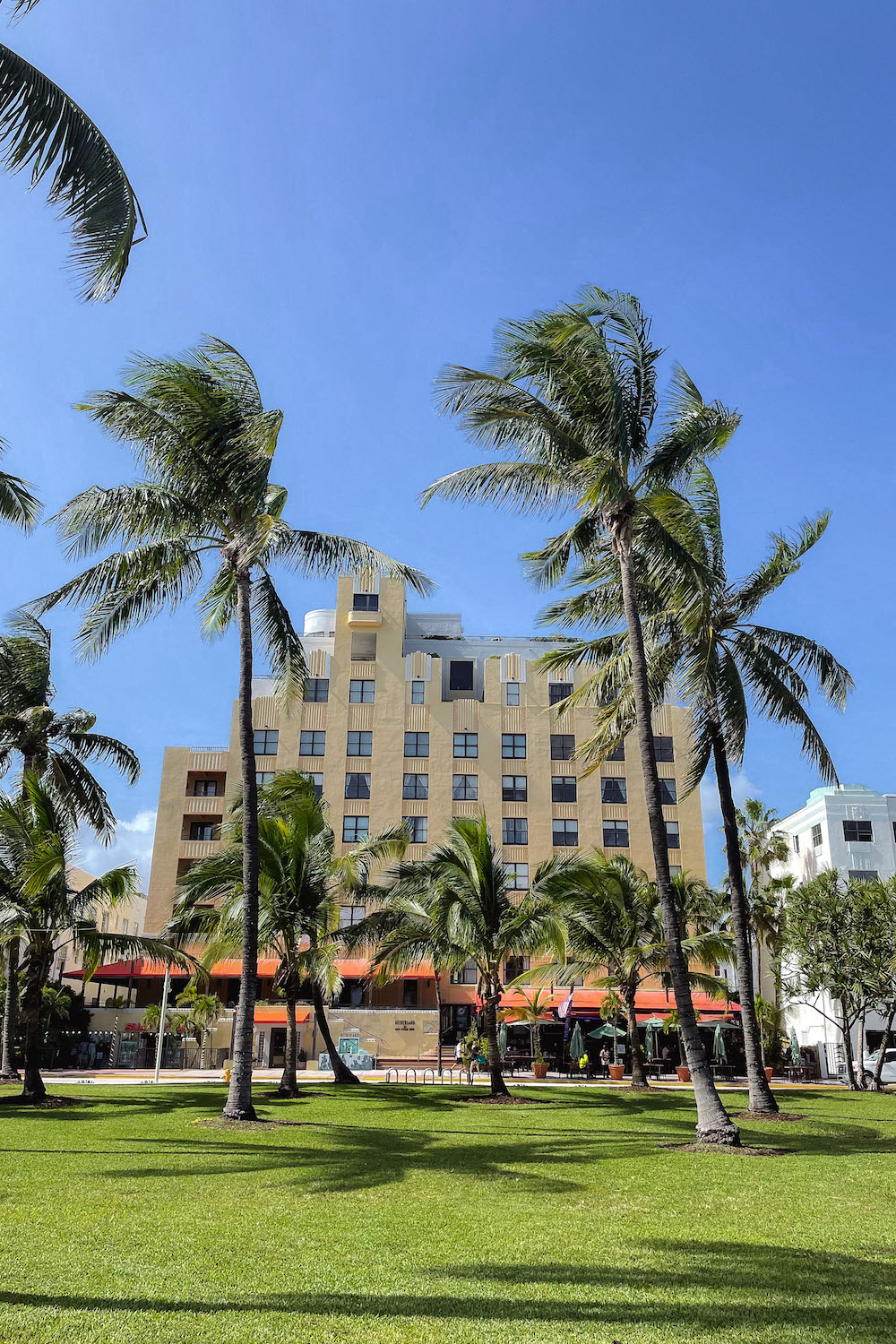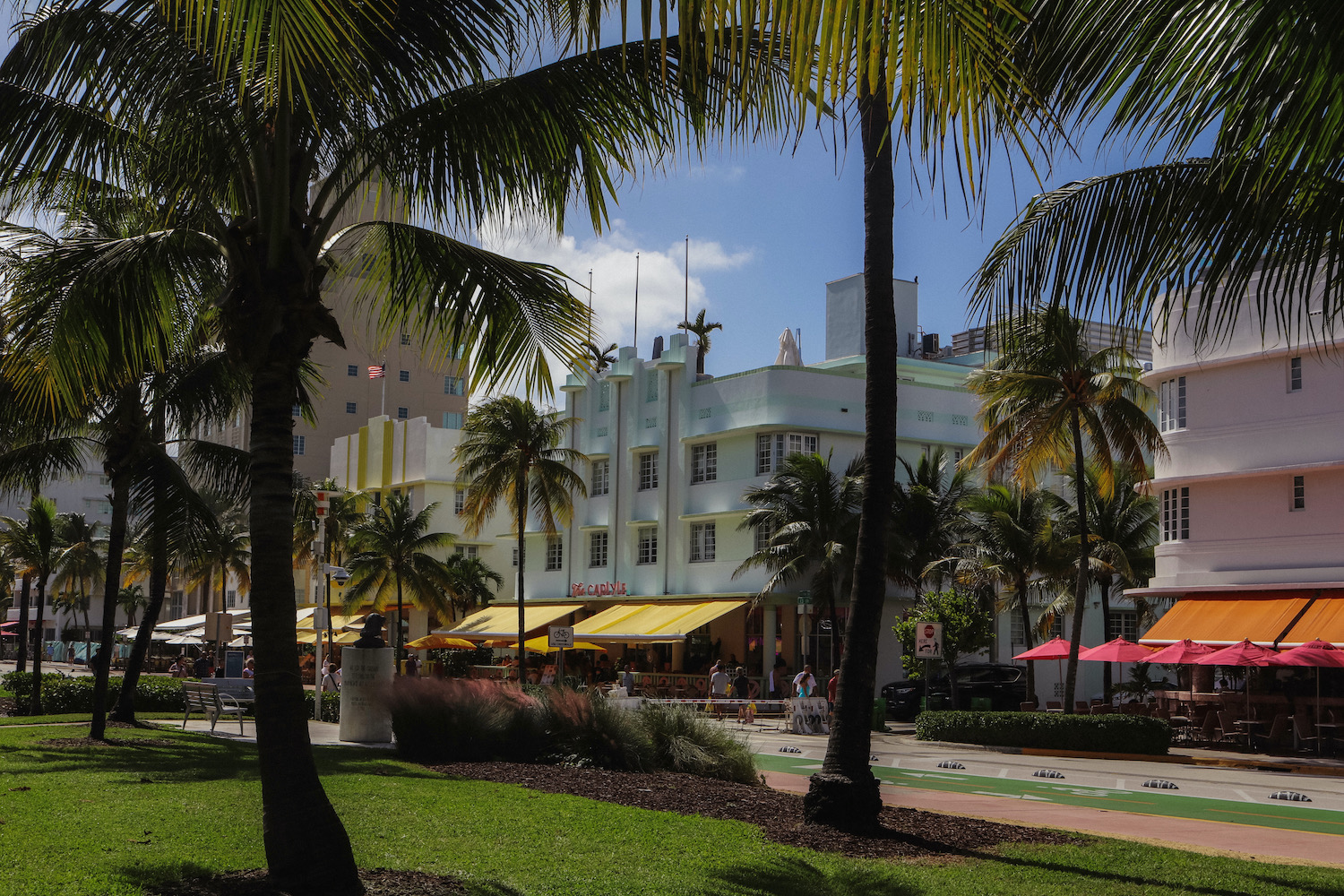 ? Grab a drink or two at the Birdcage Cafe
In 1996 the Oscar-nominated film Birdcage was set along Miami's South Beach. The film itself was filmed in The Carlyle, South Beach – but The Birdcage Club itself was fictional.  
In IMDb's words – "a gay cabaret owner and his drag queen companion agree to put up a false straight front so that their son can introduce them to his fiancée's right-wing moralistic parents." 
Today you can find The Birdcage Cafe at The Carlyle – and while it doesn't resemble the movie, it's still a nice spot to sit and enjoy some of their extensive cocktail menu.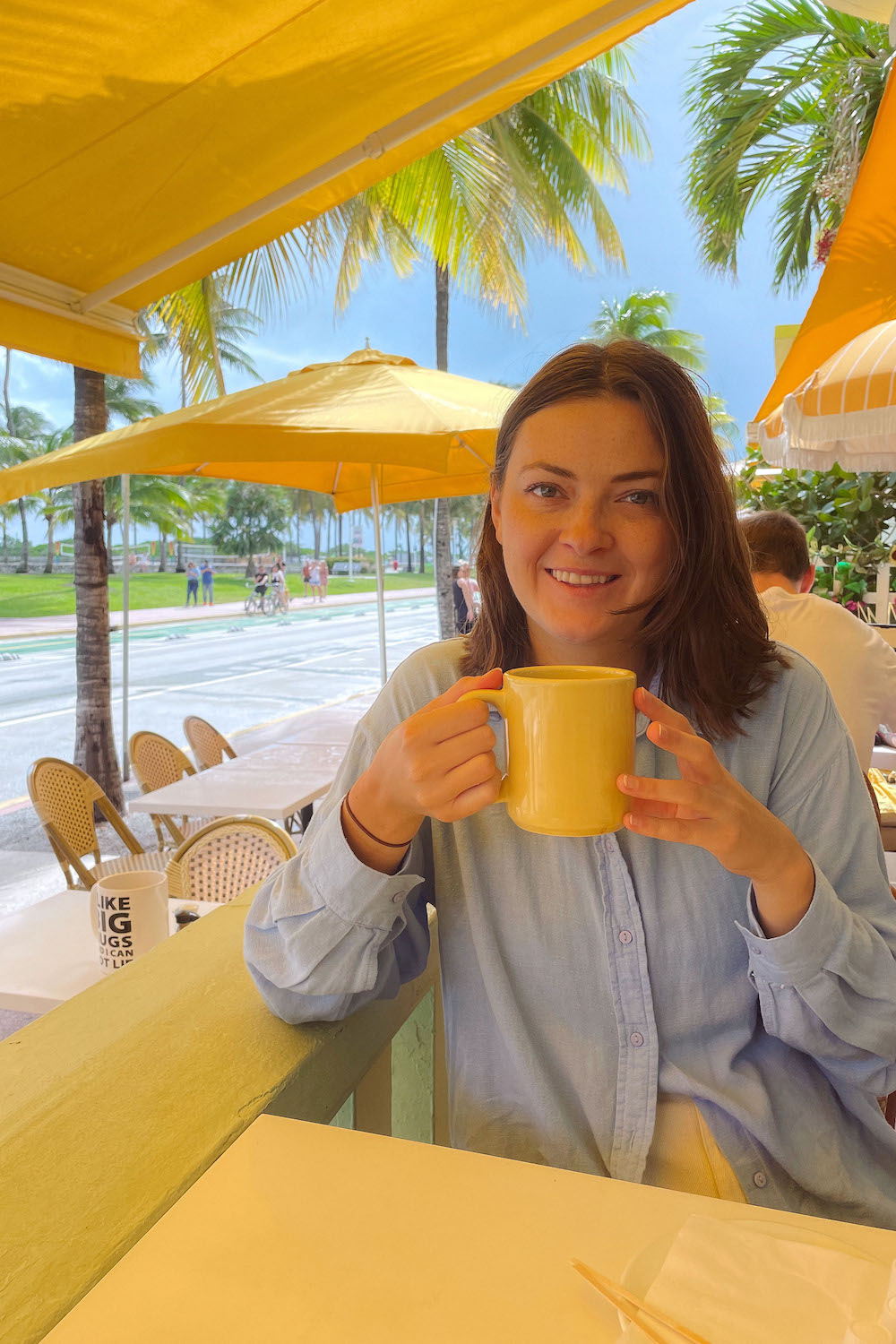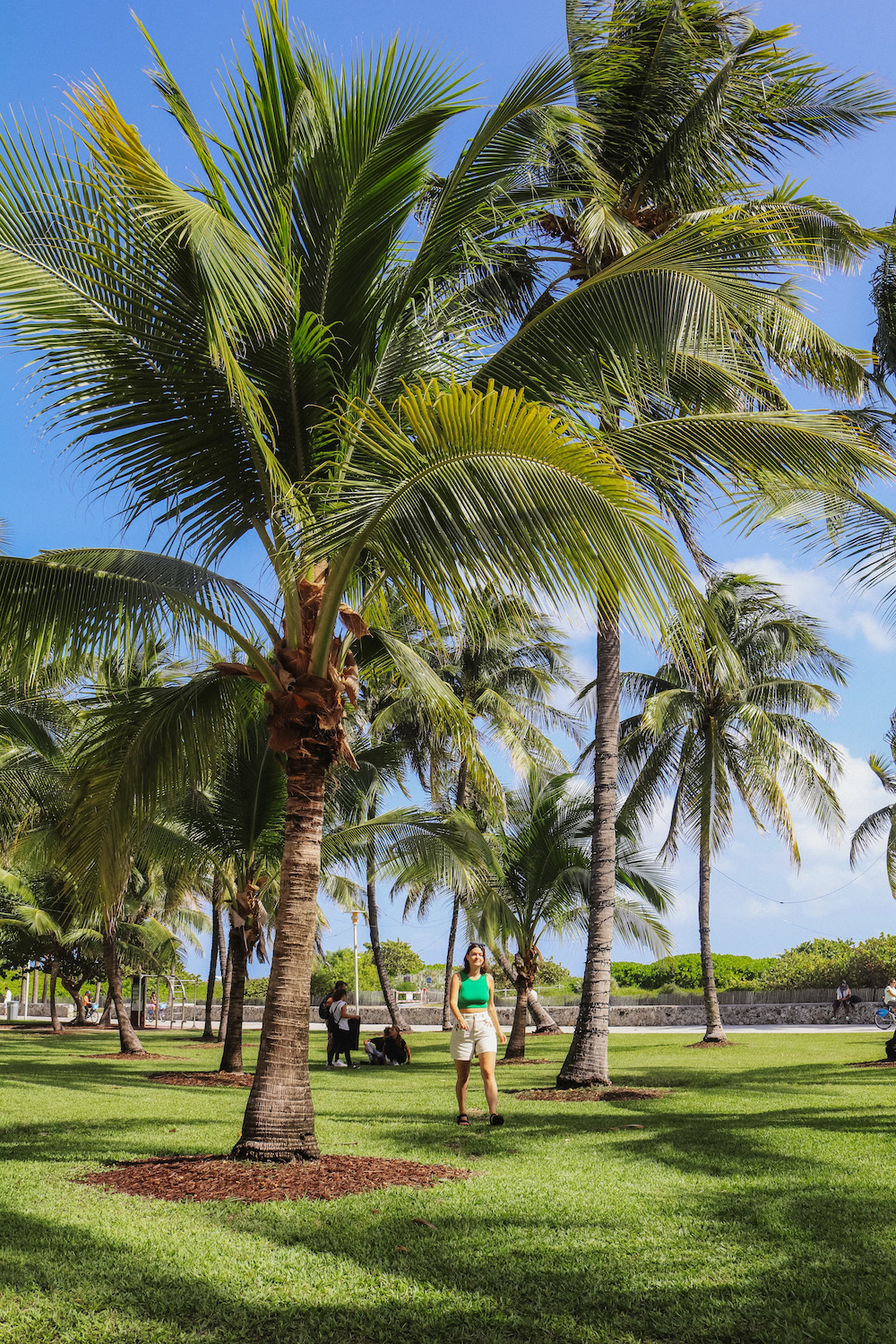 ? Spot some live Latin Music along Española Way
Just around the corner from Ocean Drive is a lively pedestrian street called Española Way. As I walked between the alfresco seating areas I felt nostalgic of my time in Spain. The thoroughfare itself has plenty of options for tasty tapas dinners, paella, sangria and a touch of flamenco/salsa dancing!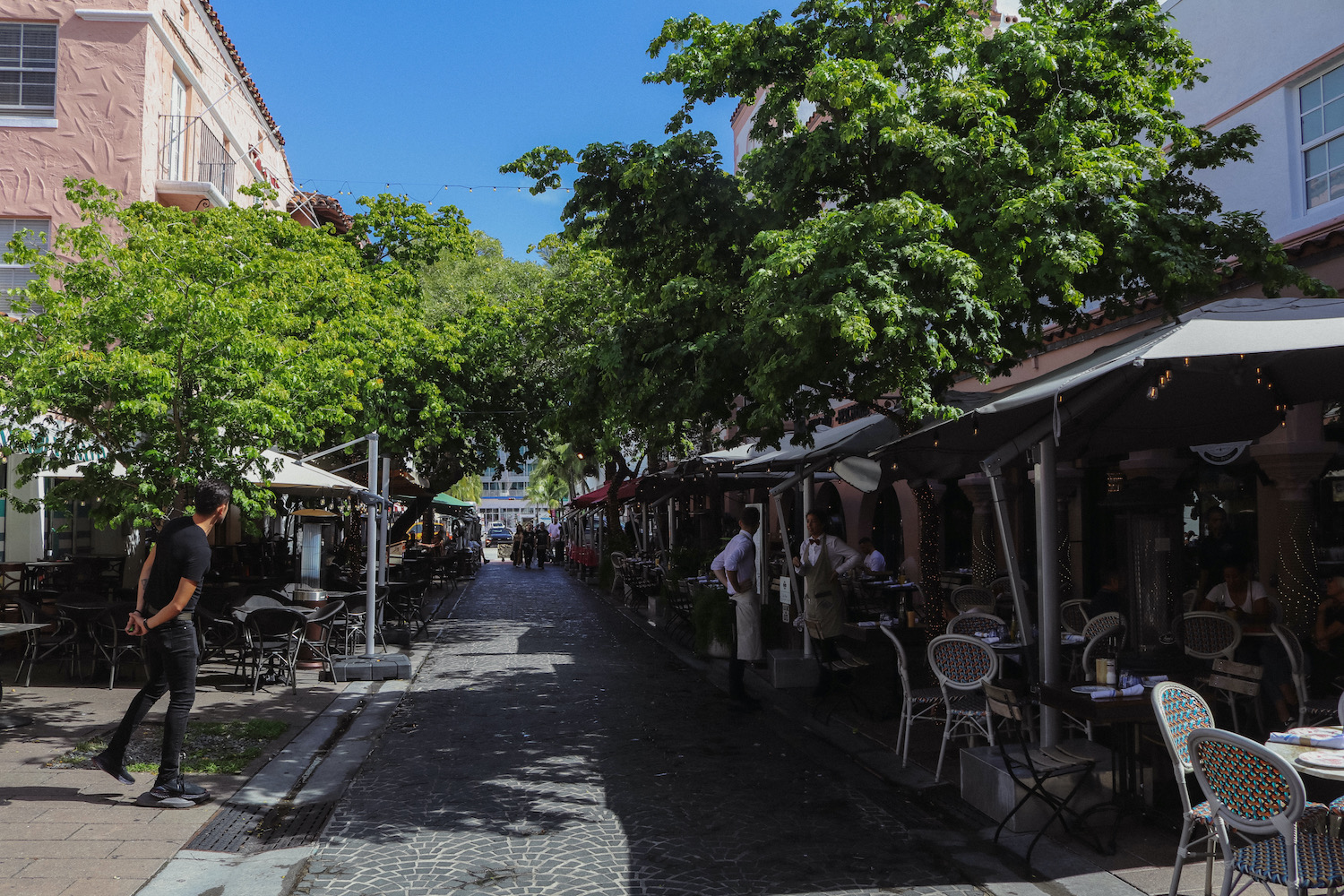 ? Grab some lunch at the Time Out Markets
The Time Out Markets offer some of the cities best under one roof. It's a great way to sample all of the different flavours of Miami. The markets have an array of food stalls, desserts and a wine bar.
?️ Window-shop at Bayside Marketplace
For most, Bayside is a pick-up spot for Miami bus tours or day trips – for my Mum and I, it's one of the few filming locations from one of our favourite family movies – Big Trouble. 
"You can squirt me tonight down at Bayside?" You're gonna remember that line when you're an old dude"
No, it's not really how it sounds. If you haven't seen it – you should! If you're curious what else you should watch while visiting Miami; check out my list here (coming soon). 
Bayside Marketplace is located along the water's edge of Biscayne Bay. It's an open-air two-story shopping centre with Skyviews Miami Observation Wheel beside it. It's also where you'll find all of the best tour operators and souvenirs for your visit.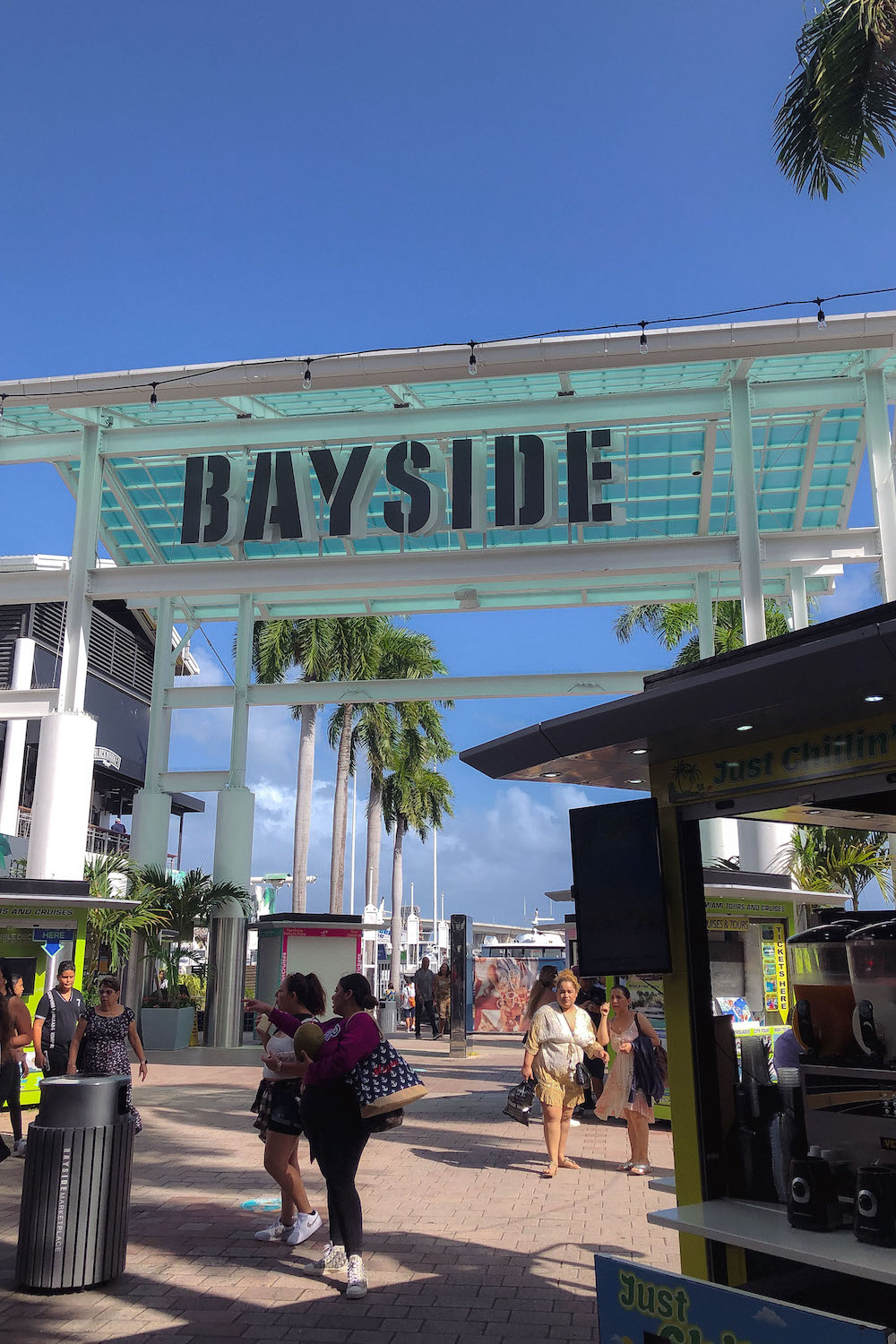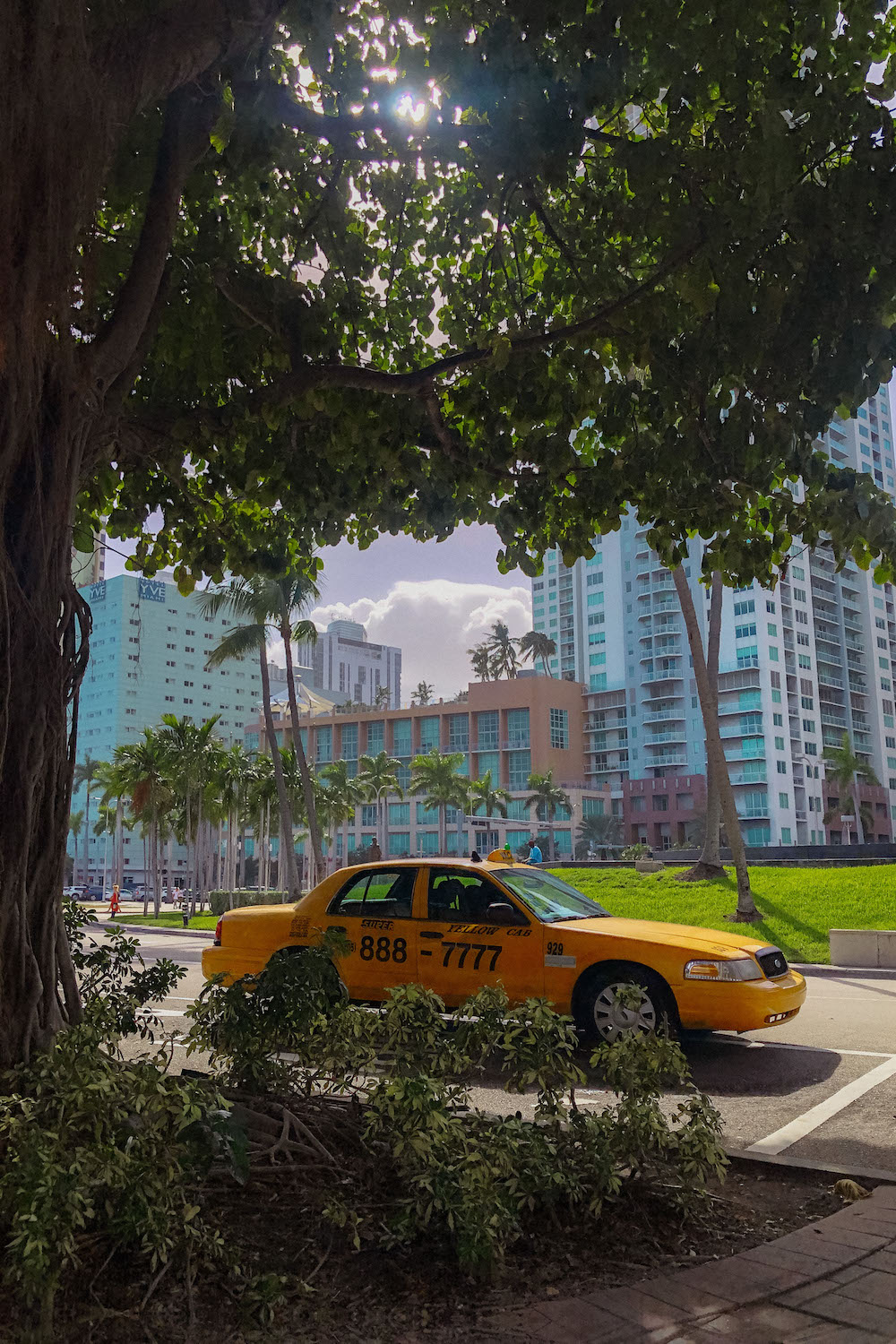 ? Jump on the bus towards Everglades National Park
The Everglades National Park is a 1.5 million-acre wetlands preserve in Southern Florida. The area is known for its grassy wetlands, mangroves and marshes and abundant wildlife. To name a few, some of the Everglades native animals include; 
American Alligators & Crocodiles

West Indian Manatees

Water snakes & pythons

Panthers

Otters

Plenty of birdlife
?️ Take an airboat tour of the Everglades
One of the most popular things to do when visiting the state of Florida is to jump onboard an airboat tour of the Everglades and spot some gators. There are many many operators that offer tours all over the everglades – prices vary based on the size of your tour and its inclusions.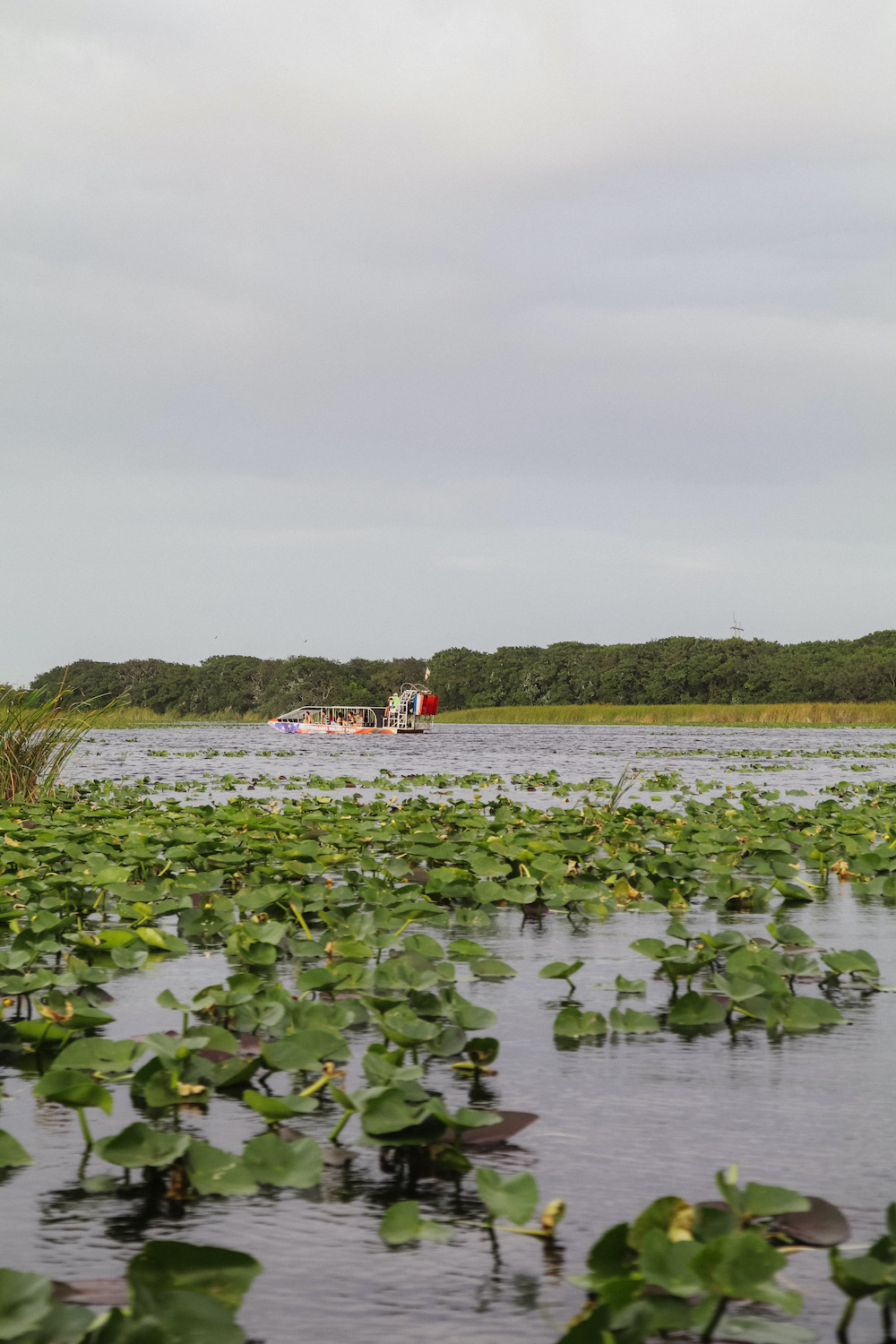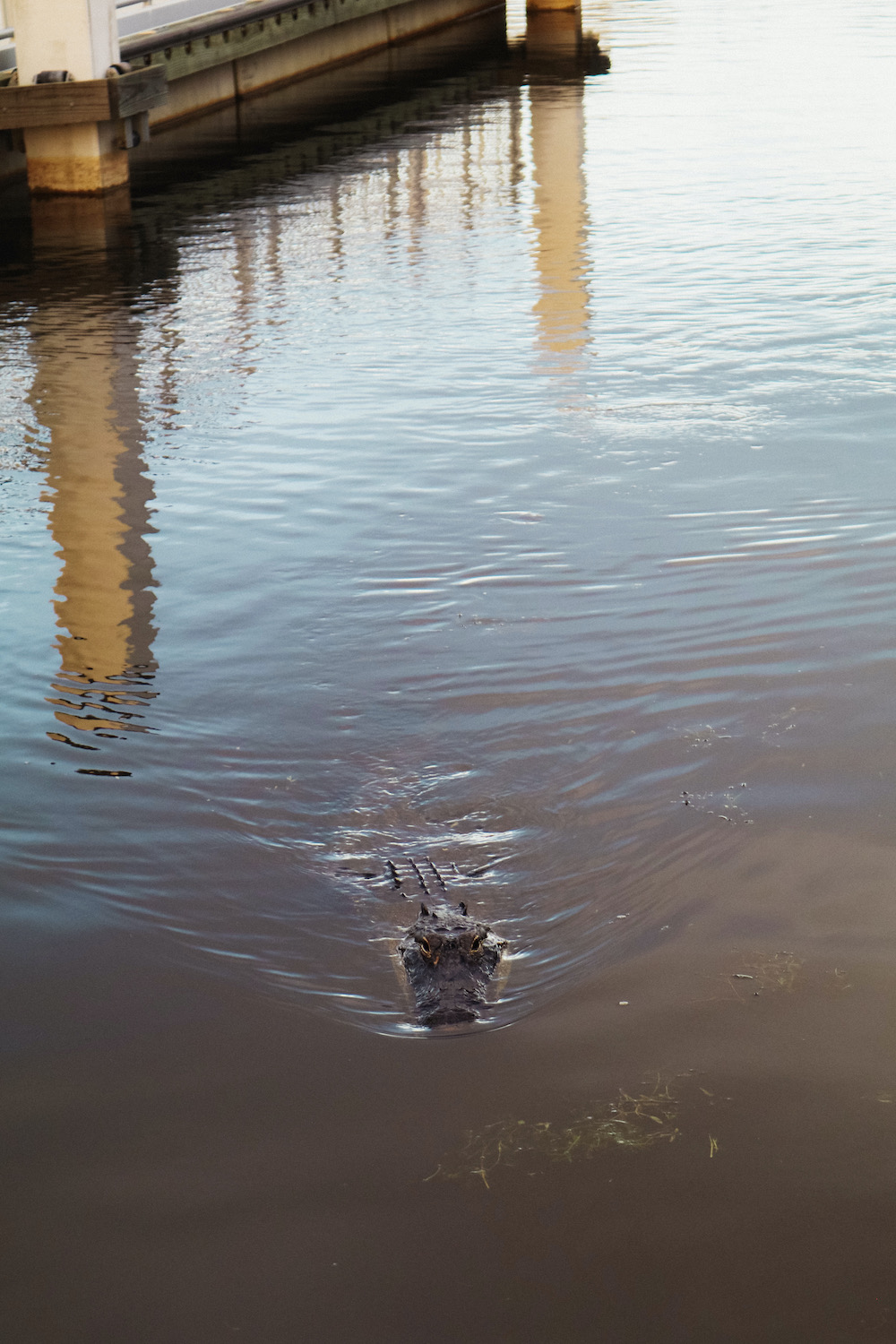 ? Spot some of the local gators
Alligators have been found in Florida for centuries, and can be found in all 67 counties. They can be found roaming around just about anywhere – but typically inhabit areas like marshes, swamps, rivers, and the odd golf course! 
While on an Everglades tour, most operators know who their local gators are, and where to find them. It's fairly unlikely to go on a tour without being able to spot one! 
? Grab some Cuban tapas at Bayside
To finish off the night, you'll likely be dropped off at the same spot that you were picked up – Bayside. Our original plan was to head back to South Beach but the rain kept us at Bayside and we found some delicious Cuban food at La Cañita. Bayside itself has quite a lot of nightlife and loud music, so this restaurant was a nice spot to get a little bit of quiet – and some tasteful live music!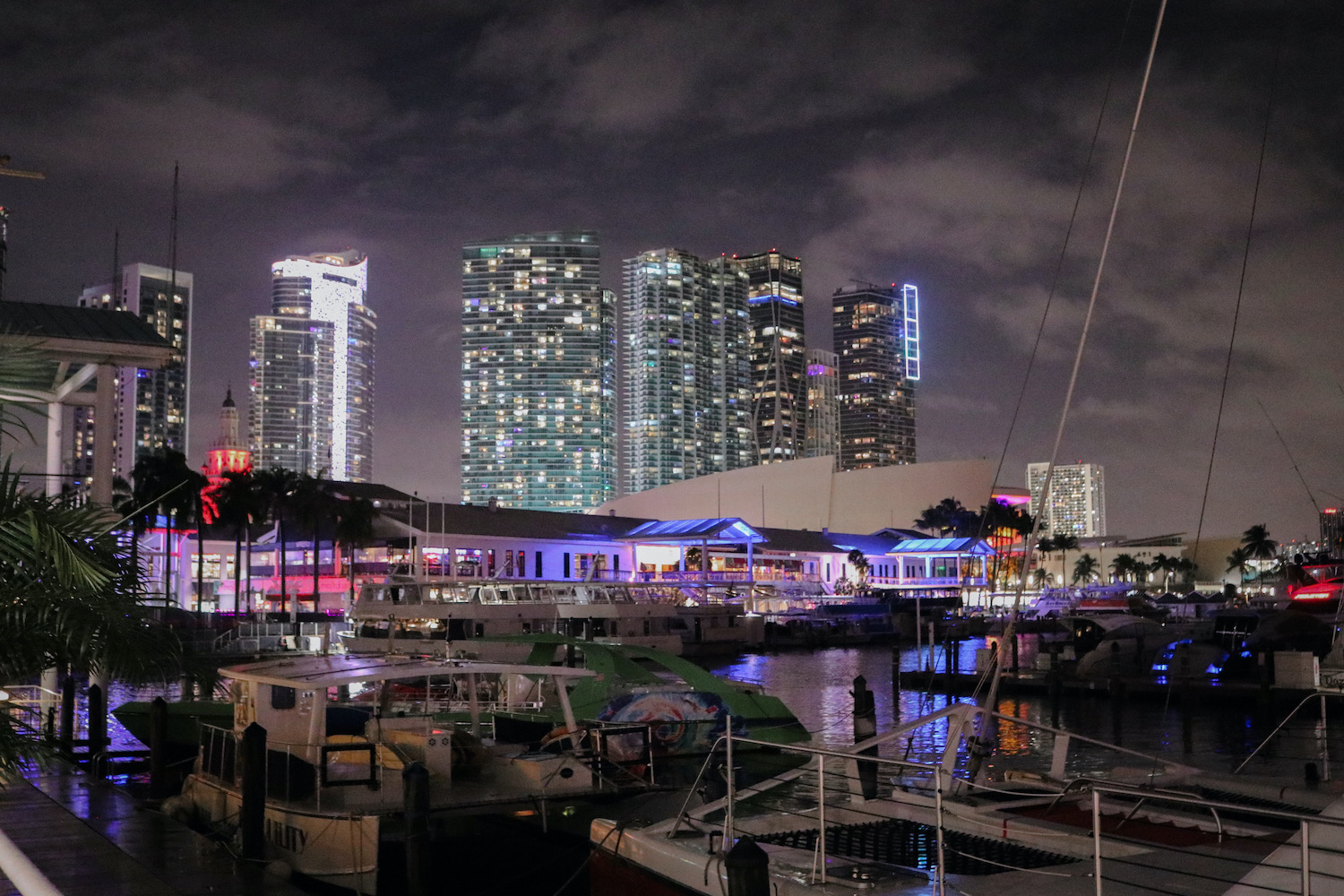 And that's a wrap up of my weekend in Miami! What would you have added?
& what to do if you have more time?!
Wynwood Walls

Miami Zoo

Fairchild Tropical Botanic Garden

Venetian Pool

South Pointe Park Pier

Florida Keys
✨Is Miami on your bucket-list?✨
➡️ Follow for more travel tips!