Your coach is your home, so keep it clean and respect it. But also, here's how to survive it…
A little bit of info about the bus
The bus has a clock visible at the front, and nice big windows that are cleaned nightly by the driver. The seats are as comfortable as a coach bus can be expected to be, they recline, but it's pretty much like being on an economy flight. The seats also have air conditioning and lights that are similar to onboard a plane, so each person can have their preferred temperature. By the toilet in the centre of the bus there is a charging station – but you will still need adaptors. On board the bus, music is played usually from the Trip Manager's (TM) iPod (or your fellow travellers), and when the TM is talking it will be over a microphone.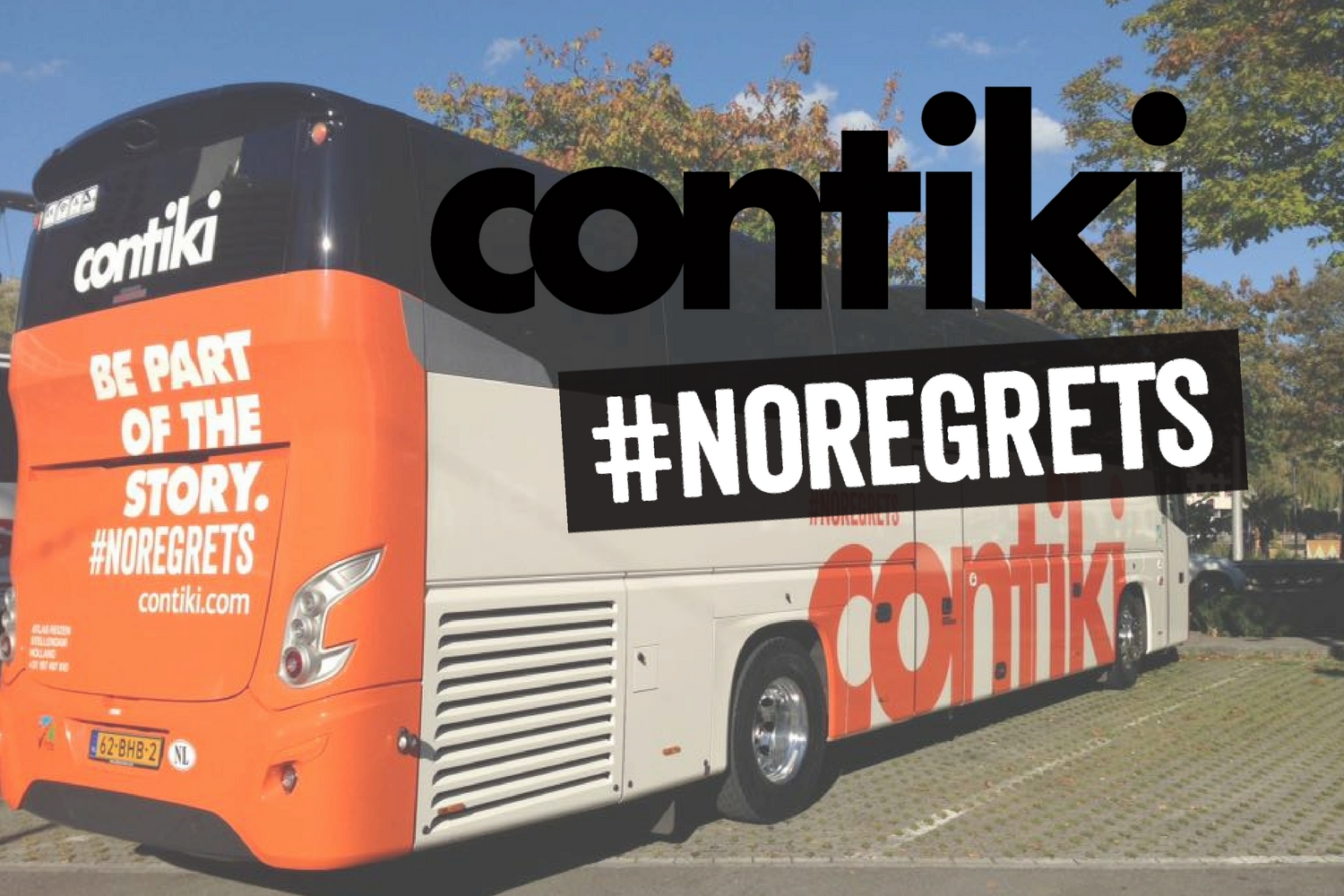 10 Tips for Surviving the Contiki Tour Bus…
1. Have your bio ready for the mic
This didn't take place for us until we were already leaving our first stop – Amsterdam – but it was still a great way to get to know some of the people on the trip that we hadn't yet gotten a chance to talk to. Everyone had to go up to the front of the bus, take a hold of the mic, and say their name, where they were from, where they were most looking forward to, what they do, and then a cool story or fun fact about themselves. Me and many others stressed about public speaking, but once your up there it becomes less daunting.
2. Beware the 'Contiki Cough'
I may as well have not said beware, it's going to happen. I read all about the Contiki Cough before my trip, and prepared for it, and still got it. Drinking so much alcohol, partying regularly and exploring all day can take it out of a person, and when you're sitting in a bus with no windows it's hard to avoid. Everyone on our trip got sick, some even visited doctors – most did once the tour had ended, realising that it wasn't going away.
I packed cold and flu tablets and throat losenges, which are good to have – but may not do much in the long run.
3. Prepare for hangovers
On our trip, the general schedule included going out drinking the night before a coach day – this way we were able to drink as much as we like, as long as we could get onto the bus, and we wouldn't waste a day of travelling.
In saying this, some people can't handle a bus drive while hungover, as there's no windows, and only plastic bags to help you out if you're feeling blue. I packed hydralite in advance, and not only did it help me, but it also helped out quite a few of my fellow travellers. Different people have different cures, make sure you prepare yours.
4. Learn to love the 'Morning Song'
The morning song is played every day once you hop onto the bus and start making your way to your next destination. Some people love it, some people hate it – it all depends on your Trip Managers tastes.
Conveniently for me I already liked our morning song. It was something I hadn't heard in a while but I knew that I would be able to get psyched to it every day, and every time that we were heading out. On nights where there was karaoke, me and some other girls got this song playing and our entire Contiki Family went crazy and danced around – no one else understood, but it's just one of the amazing memories I have during the trip.
5. Bring the necessities (Neck pillow, eye mask)
6. Dress for success
You don't need to get dolled up for a coach day, dress comfortably, you'll probably want to take a nap.
7. Bring time-killers (Book, iPod, etc)
8. Don't let the little things get to you
You're not going to love everyone on your bus and you're not always going to get seated next to your new friends.
9. Use toilet breaks wisely
There is a bathroom on the bus, but this is only there for emergencies. Some people on our tour didn't take this seriously, and soon enough the tank was full. When the tank is full the bathroom door is locked and unavailable to everyone (which really sucks when you've gotta go!). The tank can only be emptied at certain places, so it's better to leave it for emergencies only.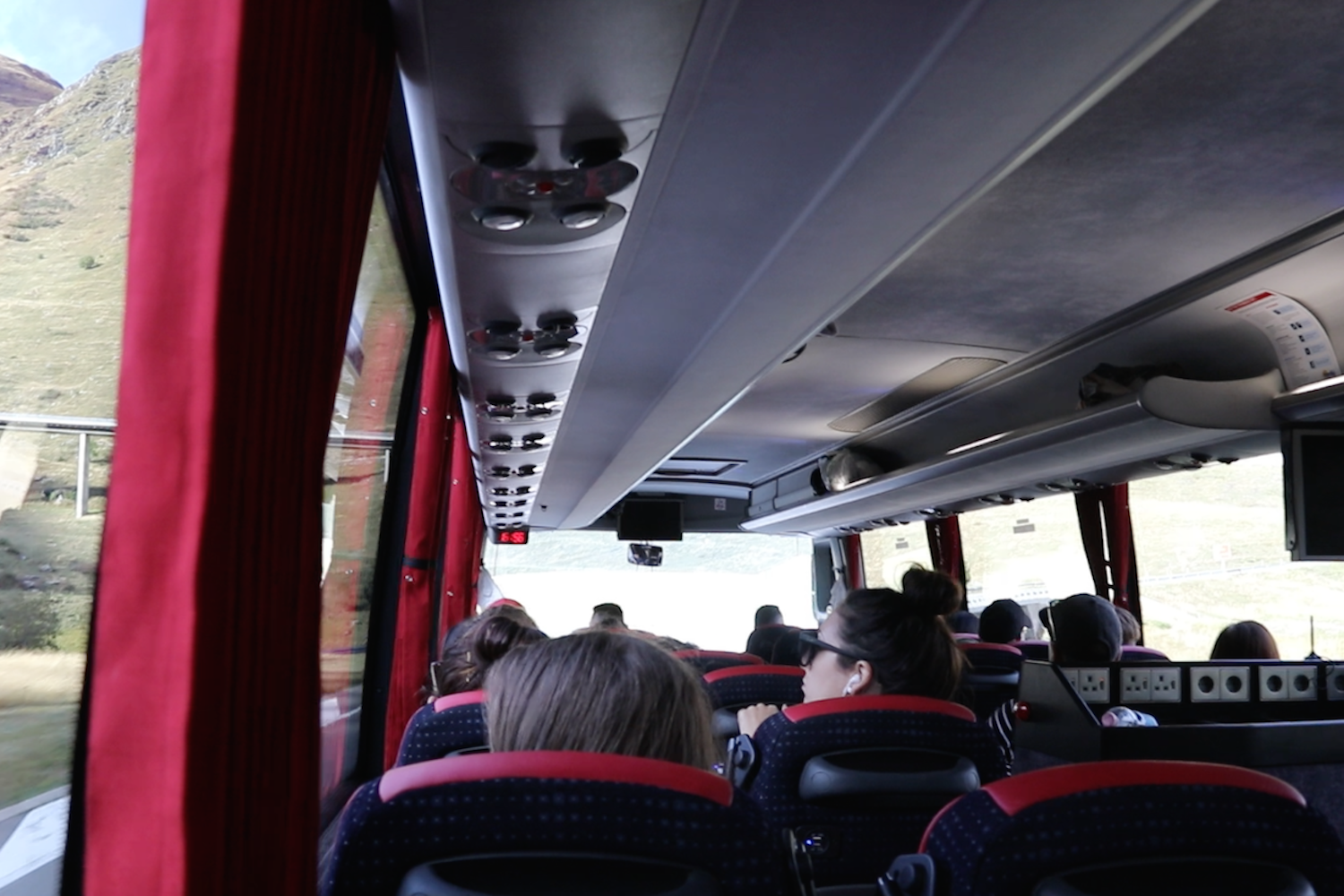 10. Get friendly with your driver
Your driver can make or break your trip. They are the one responsible for getting you from point A to point B, and the more experienced the driver, the more likely he/she is to know all the short-cuts, back routes, and ways to avoid rush hour – so fingers crossed they are perfect with time management. In saying this, your driver is also the one putting your heavy luggage onto the bus each day, and spending hours upon hours on the road – be friendly, say hello as you enter the bus. They're a part of the Contiki Fam too, make them feel included.
What're your tips for surviving the Contiki Tour bus?