Now there aren't many places I would recommend visiting for only one day, but when I found out I'd be transiting through Singapore with about 12hours to spare, I knew I had to make the most of it.

Landing around lunchtime, I quickly made it my business to sort out where I wanted to go, and if I could.
Having previously visited Singapore, I knew Universal Studios would be the most fun. But was it open? Straight to Google, I checked the opening times, closing at 7pm I was set, this is where I was going to spend the day.
Sentosa Island, one of the hottest attractions in Singapore, is filled with various thrill-seeking and tourist experiences including; Madame Tussauds, S.E.A. Aquarium, MegaZip Adventure Park and so much more. If only I could fit it all in.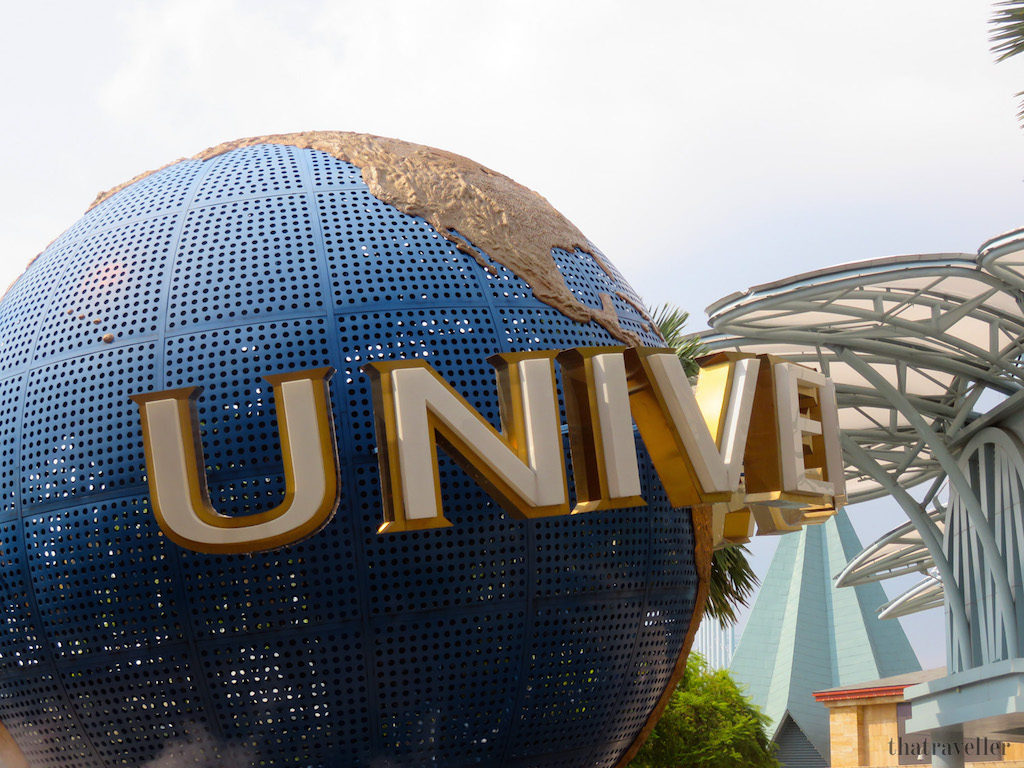 Universal Studios Singapore sits within Resorts World Sentosa, and would surely be incredibly busy. From my previous visits to other theme parks I knew I wanted to make the most of my experience with the Universal Express Pass; which allows me to skip the lines at each ride/experience for one time each – being a solo traveller I am also ensured the chance to skip the longer lines by making my way down the single riders line.
Universal Express Pass – Starts from S$30
Note: Universal Express is not valid for admission to the theme park.
In the park,
With 7 individually amazing zones, Universal Studios has just about everything for an ultimate travel experience. In Hollywood, meet and greet the Universal cast and enjoy the street entertainment. In New York, experience the incredible Lights, Camera, Action! Show hosted by Steven Spielberg and the new Fast & Furious 7 Display including some of the cars used in the production of the movie as well as a Madame Tussaud's figure of Dom (Vin Diesel).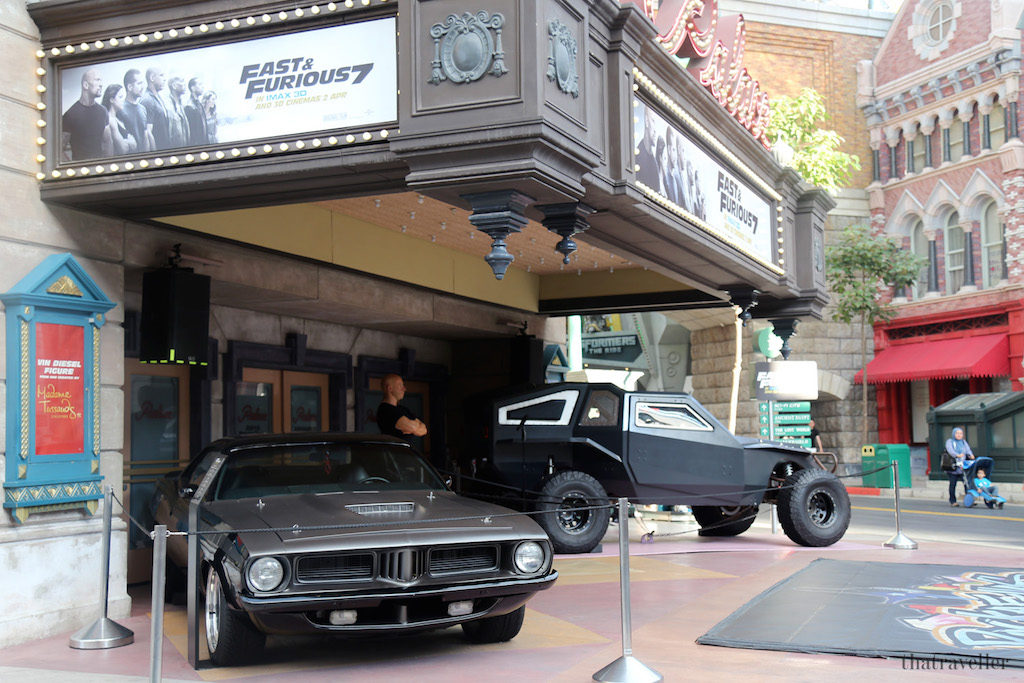 In Sci-Fi City you can't turn down a chance to meet and greet the transformers, and then join Optimus Prime and the other Autobots on the TRANSFORMERS The Ride: The Ultimate 3D Battle as you become a "freedom fighter" to fight the forces of the Decepticons. In Ancient Egypt be amazed by the incredible settings as well as the popular (and my favourite) Revenge of the Mummy ride.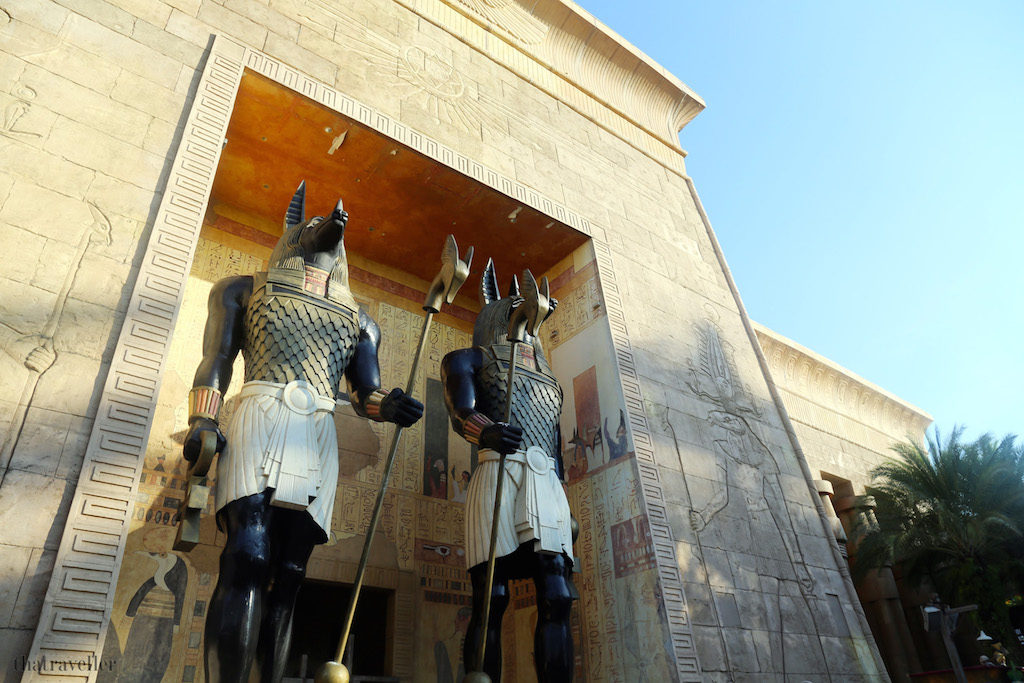 Newly opened the Battlestar Galactica ride is now open – and to my surprise it is actually two rides. Human vs Cyborg. Both start beside each other and race to the top and then break off as if in battle. The Human coaster is tamer as the Cyborg ride has hanging seats and multiple inverts – but if you dare I would recommend going on both – who wins?
If you haven't already been doused in nostalgia after seeing the latest trailer for Jurassic World (2015) then take another look –
After seeing this surely you couldn't say no to a stroll through Jurassic Park: The Lost World.
For the more adventurous, there's the Amber Rock Climb where you're able to "scale the walls of The Lost World to explore precious stones and fossilised insects" or if not that, there's also the Canopy Flyer and Jurassic Park Rapids Adventure (If you're not scared of getting a little wet – ponchos are available for purchase).
Note: Extra charges apply for the Amber Rock Climb.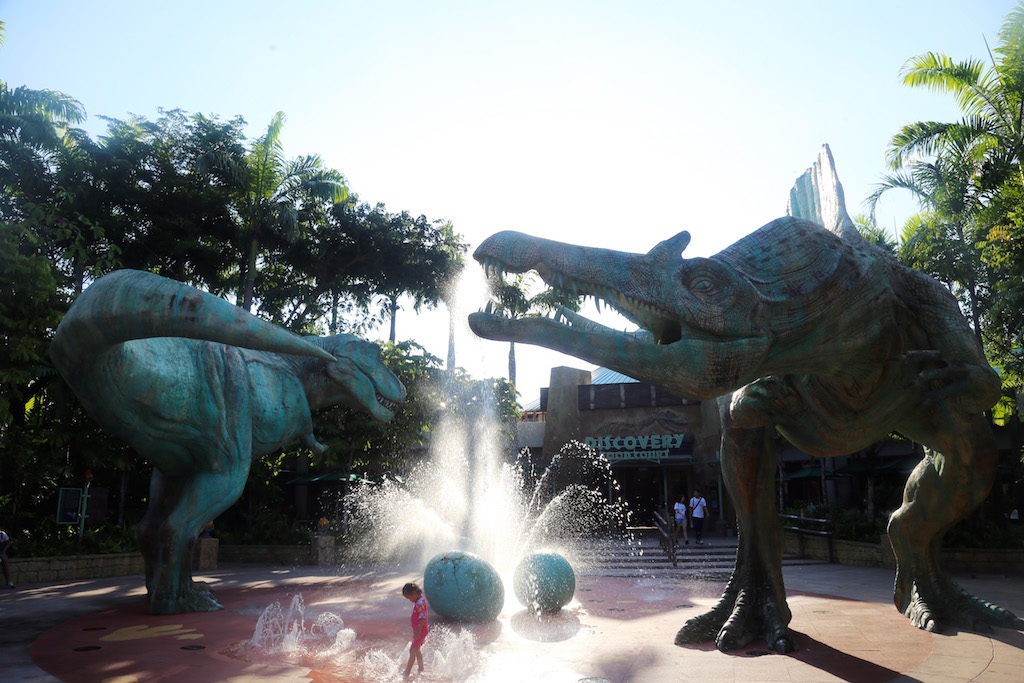 And then there's Madagascar.
Based on the hit DreamWorks Animation Film, Madagascar brings you into the world of Lemurs, Foosas and so much more. Madagascar: A Crate Adventure lets you experience a river boat ride while letting you cruise past some of the popular scenes seen throughout the original film.
Lastly, there's Far Far Away. With the cant miss Shrek 4-D Adventure you can "see, hear and FEEL the action right from your seat as you join Princess Fiona & Shrek in a fairytale adventure".
And the NEW! Puss In Boots' Giant Journey is now open – the suspended coaster ride.
The Puss in Boots ride has also brought a whole new section to Far Far Away including new shops and the billboard of Fairy God Mother seen in the first Shrek film. The Puss in Boots ride takes you on a journey through the cinematic experience as well as the exciting turns and drops. Through every corner there are displays with the characters trying to retrieve golden eggs – but watch out! Without giving you any spoilers, it's got quite an exciting ending.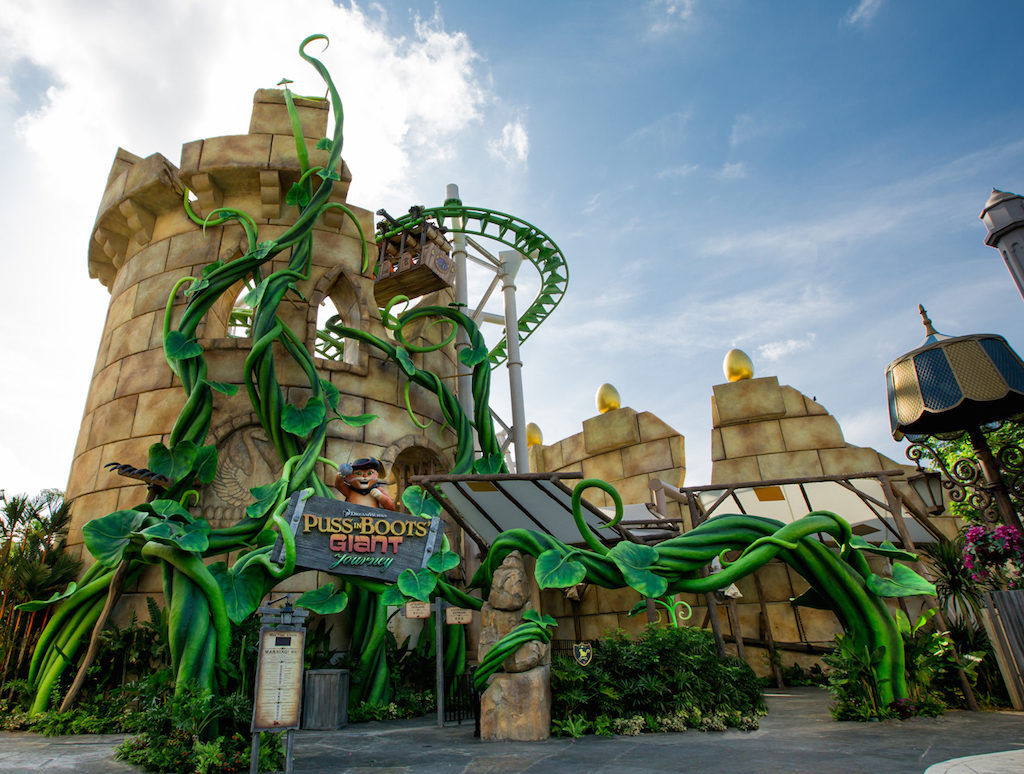 What not to miss,
Hollywood Dreams Parade
Meet at greet the Minions from Despicable Me
Lights, Camera, Action! Presented by Steven Spielberg
Fast & Furious 7 Display
TRANSFORMERS The Ride: The Ultimate 3D Battle
Meet and greet the Autobots; Optimus Prime and Bumblebee
Battlestar Galactica Human vs Cyborg
Revenge Of The Mummy Ride
Jurassic Park Rapids Adventure
Madagascar: A Crate Adventure
Puss In Boots' Giant Journey
Shrek 4-D Adventure
Where to eat
If you haven't brought your own packed lunch, every world within the park has various options for dining. As well as the classic Starbucks, available dining options include; pizza parlors, diners, and Chinese bistros. For a cheaper option there is a food court as well as the many stalls that line the park with classics such as pretzels and beverages.
Movies to watch when visiting Universal Studios
Now whenever I visit Universal Studios I always leave craving for so many movies. Here's a list of some that you should take a look at before/after visiting Universal Studios Singapore;
The Mummy (1999)
The Jurassic Park films (1993 – 2001)
Fast & Furious 7 (2015)
Madagascar (2005)
Puss In Boots (2011)
Admission
Adult S$74
Child (4 – 12 years) S$54
Senior (60years+) S$36
Opening hours
10am – 7pm (Sunday – Friday)
10am – 8pm (Saturday)
Getting there
Sentosa Express: Waterfront Station
Sentosa bus 1 & 2
From here it was to Gardens By The Bay – why not check out an exciting view to kill time before my trip back to Sydney?
By this time it was dark, and all the better, I knew the SuperTree grove would be lit up like the film Avatar (I think the New York Times may have said that actually). Once I made my way to Bayfront Station all I had to do was follow the signs to the Garden. I came out close to Marina Bay Sands, which was lit up in various colours – then to the other side of me was a walkway that led over the water to the garden, all of the SuperTrees were lit up. The classic colours of pink and green occasionally sparkled with fairy lights and then turned a beautiful aqua blue colour. Beneath the SuperTrees, the seating area around its circumference was wide enough to lie down on – which many people did. As did I, and for a while I just killed time lying down within the Grove on the warm cement seating.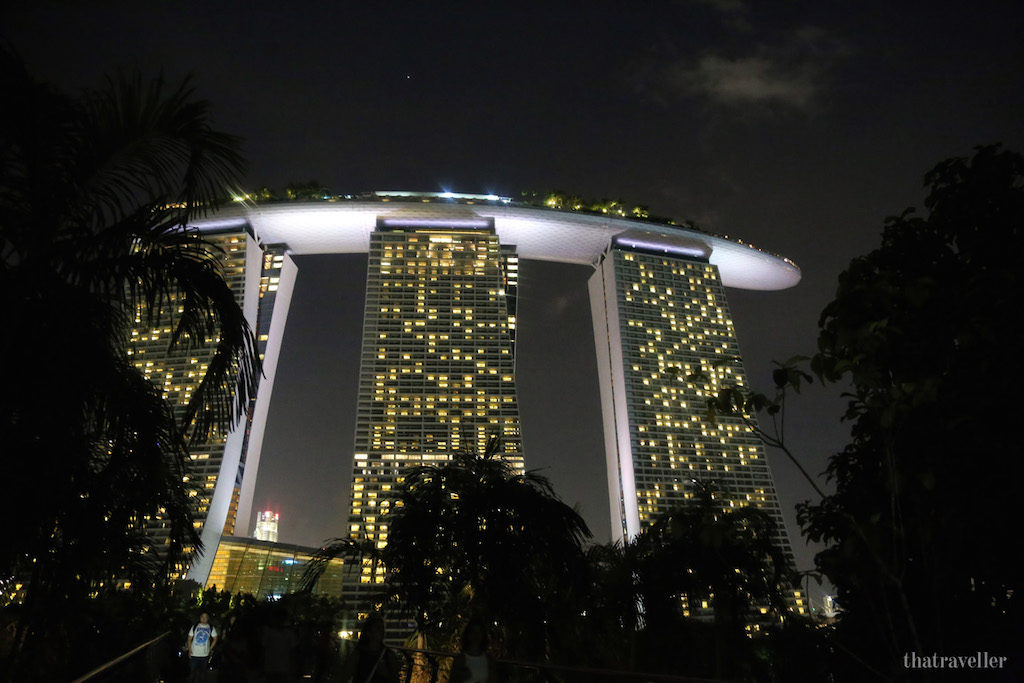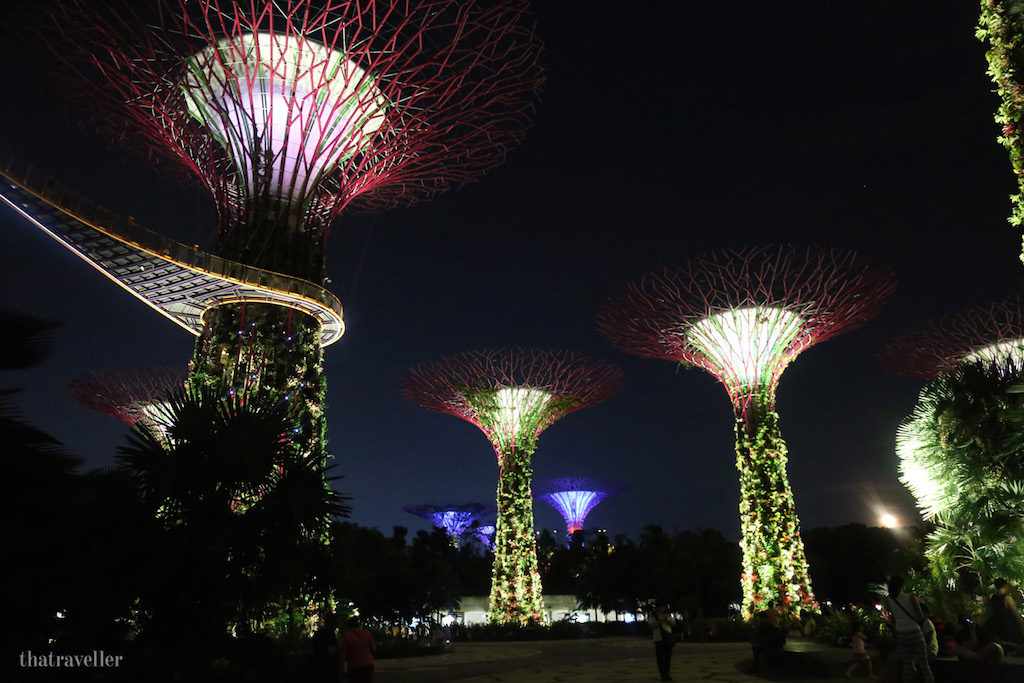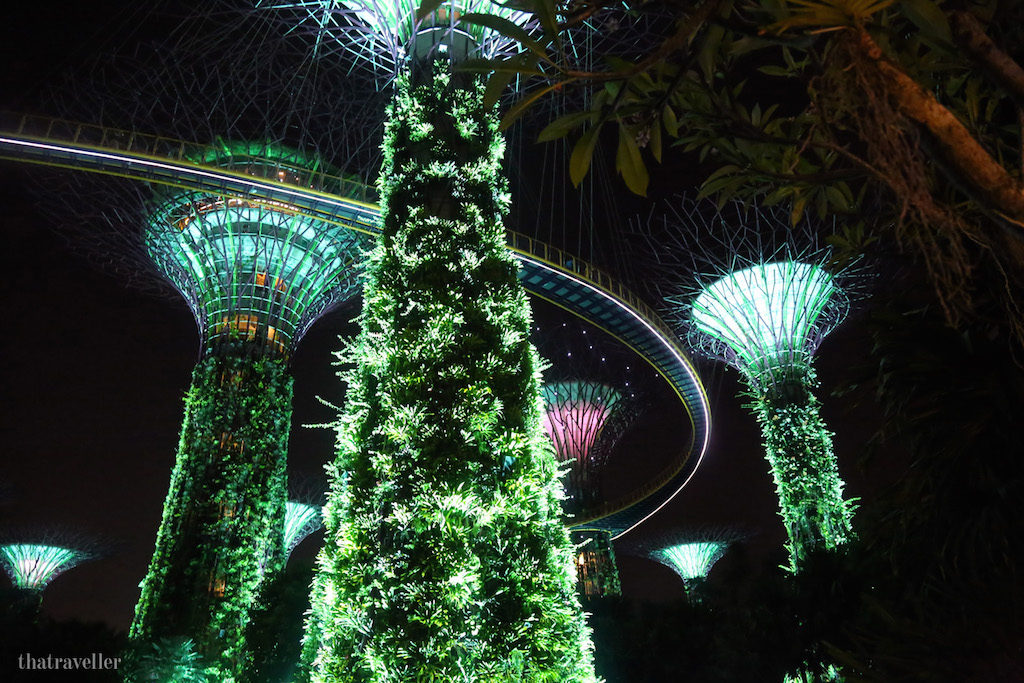 Then it was to the airport. And my day was out.
How I got around,
Once I left the airport I made my way down to Changi MRT station. At the ticket booth I purchased a Tourist Day Pass for S$10 with a S$10 card deposit. At first the idea of spending S$20 on my transport seemed a little much, but once I returned the card I was given back my S$10 deposit and ended up saving more money than I probably would have spent on individual tickets. The Tourist Day Pass comes with a little booklet on tourist attractions available via the pass with a map of the train lines – this pass can be used for the MRT and buses.
This pass did not include the entry fee to access Sentosa Island, which is S$4.

What would you have done with your day?