I'm not really going to beat around the bush with this one. Let's face it, if you're visiting Byron Bay, in your 20's, and with friends, the chances are you're going to get drunk at one stage or another.
Beach, booze, bikinis and bevvy's between buds, bros, whatever. Unfortunately (or fortunately) for me and my friend's on our last day in Byron we were struck with what seemed like the worst hangover of our lives – and we put this down to a mixture of deadly $12 espresso martinis, dehydration, and too much cheese amongst a group of lactose intolerant individuals. We set ourselves up for disaster really. But the trip wasn't a bust, in fact it was great. And here's a quick guide to making the most of Byron Bay while battling a hangover…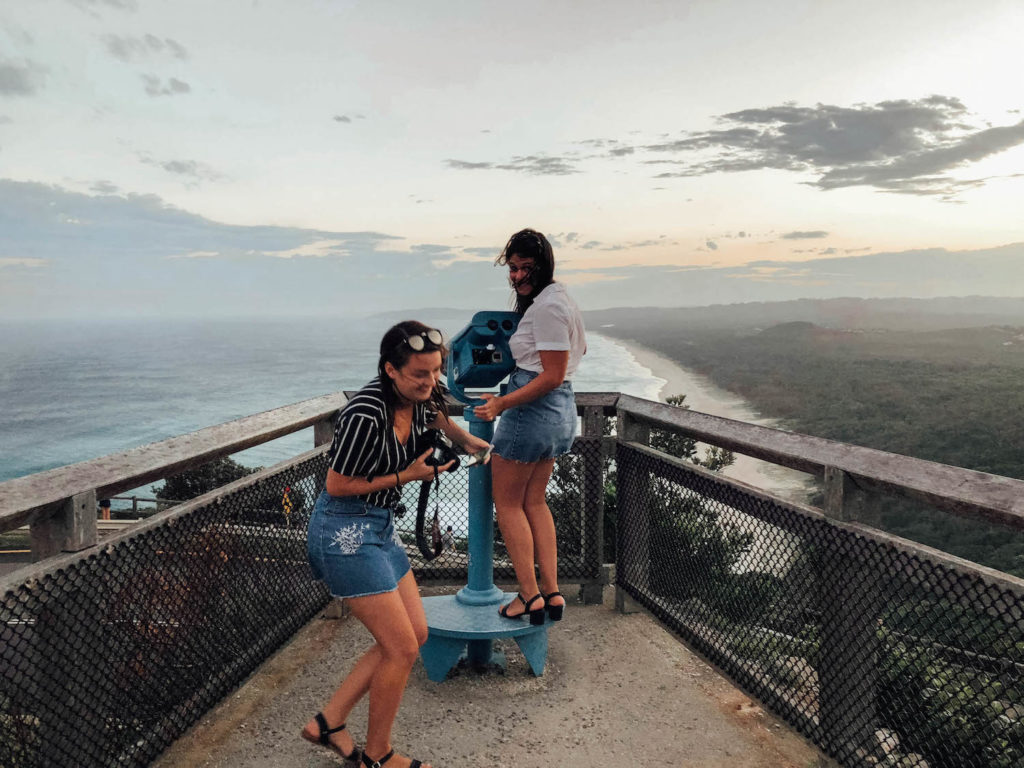 Hair of the Dog
Instead of going cold turkey and guzzling down as much flavoured water as you can get your hands on, why not treat yourself to some fresh alcoholic brews by the beach and let the salty air refresh you? Byron's most recognised club is The Beach Hotel and has a cocktail menu full of classics as well as Pimms on tap and regionally sourced wines. The Balcony & Oyster Co. has fruity jugs and frozen pina coladas to soothe that aching head. If you can't bare the thought of sitting around the intoxicating aromas many of Byron's cafés and restaurants also offer drinks menus to slowly sip on with your accompaniments.
Beat the Heat
Sadly for me and my friends the worst hangover of our trip (if not lives) hit us on our very last day – meaning we had to check out of our humble abode and leave our sanctuary of aircon and a fridge stocked with ice cubes. We struggled to find any spots around that offered closed windows and cool air but for a large portion of the day we just relaxed on the shady grass by the beach.
#TopTip – if you're desperate the public library/Lone Goat Gallery is fully air-conditioned and has single seated lounges.
If your lucky and haven't checkout out yet you can beat the heat by;
Doing nothing. Stay put in that hotel/hostel/airbnb/whatever. Stay with the aircon.
Go for a swim
Jump in the pool
Sweat it out
If you're physically up for it, Byron isn't only known for it's party scene – sweating all the alcohol out of your pores could be the cure for you. You can hike up to the famed lighthouse – known for its sunrise and sunset views, or you can head out into the bay for some sea kayaking or surfing alongside the dolphins.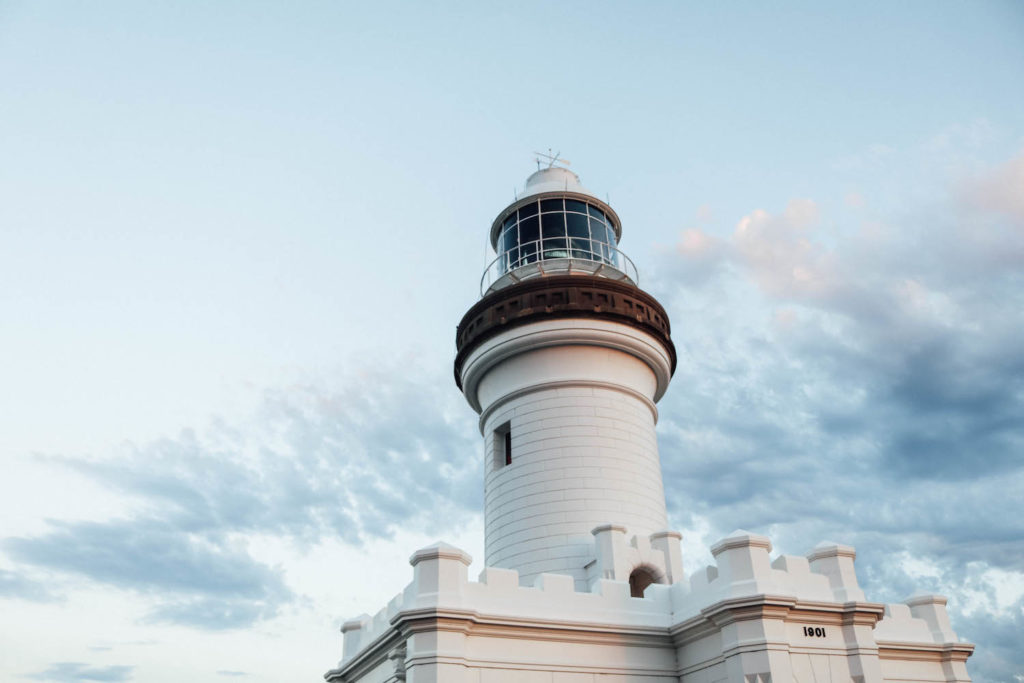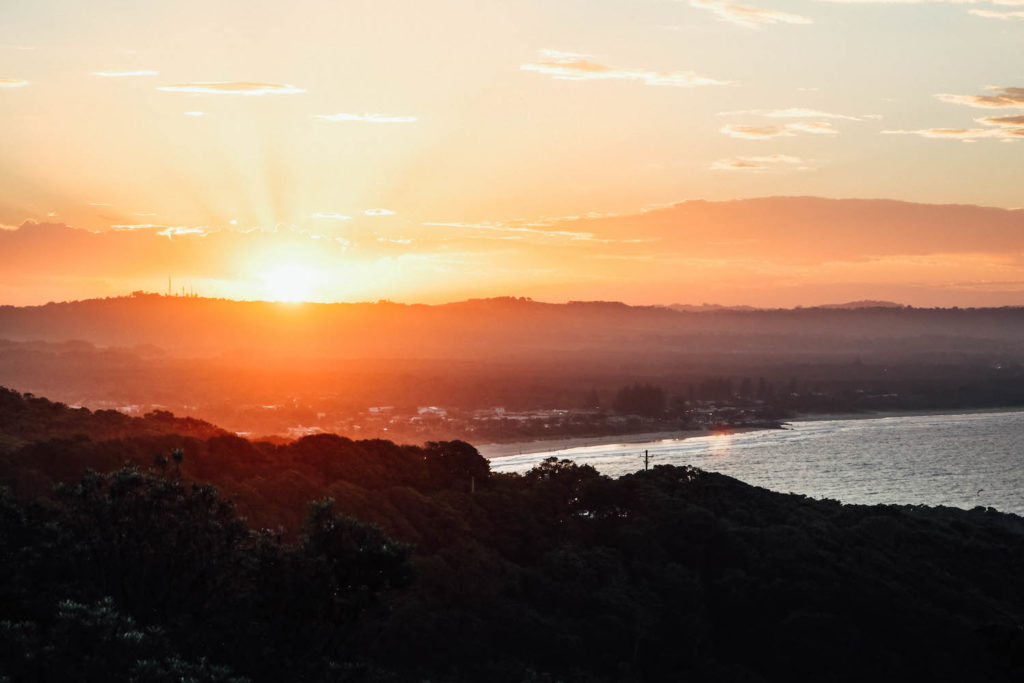 Stuff Yourself
I don't know about you, but a greasy feed is all I need to sort out the average hangover (yes, I'm experienced). Get me a fry up and I'm satisfied. As an avid avo-on-toast lover, I scoped out Byron on search for all day breakfasts and fresh produce. Luckily Byron is brimming with eateries serving organic, raw and gourmet options. Unfortunately for some, there are very few fast food alternatives.
Cafés and restaurants worth trying;
Safaya – I had the avo on toast
The Hideout – I had the eggs benedict with salmon
Byron Fresh Café – I had the zucchini hotcakes
COMBI
Bayleaf Café – I had the avo on toast (shock)
Take to Nature
If the walk up the winding road to the lighthouse doesn't quite do it for you, the heat and humidity of Byron may have already told you that you're surrounded by subtropical rainforests and nearby national parks. Some take some driving to get to, but there are plenty of forest trails that explore the beach, the bush, volcanic craters and even waterfalls.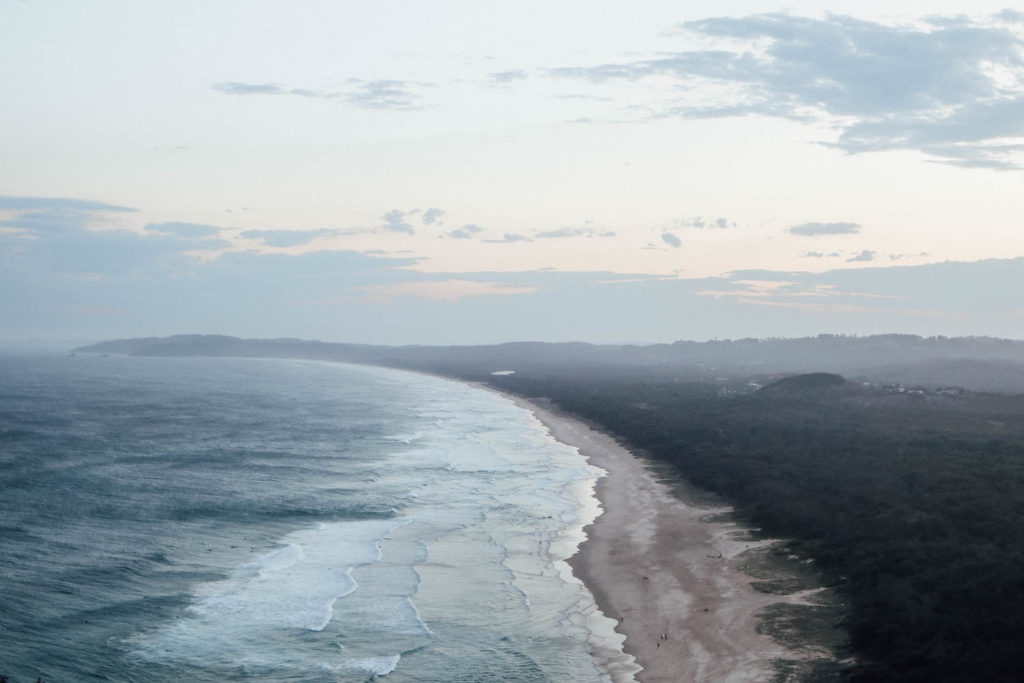 Take a Break
Get yourself a massage at one of the spas and let your afternoon float away…
What's your ideal hangover cure?