Most people say they would never consider a long distance relationship. Usually this is before they're ever put in a position to be in one, and by that point… it's too late. You're in one. Long distance relationships are hard. I don't think you'll ever find a person who says it's easy. But honestly, with the right mindset, expectations and trust, an LDR can be the thing that makes your relationship even stronger.
Absence makes the heart grow fonder after all…
Say you've met someone whilst travelling, or your partner's been offered their dream job across the country – this is an opportunity for you to show each other that you care about each other's choices and dreams. Relationships need to be equal, both parties should be able to fulfil their dreams, and if that means you have to be apart – it can be done! And I have some tips to help you overcome some of the hardships of loving from afar.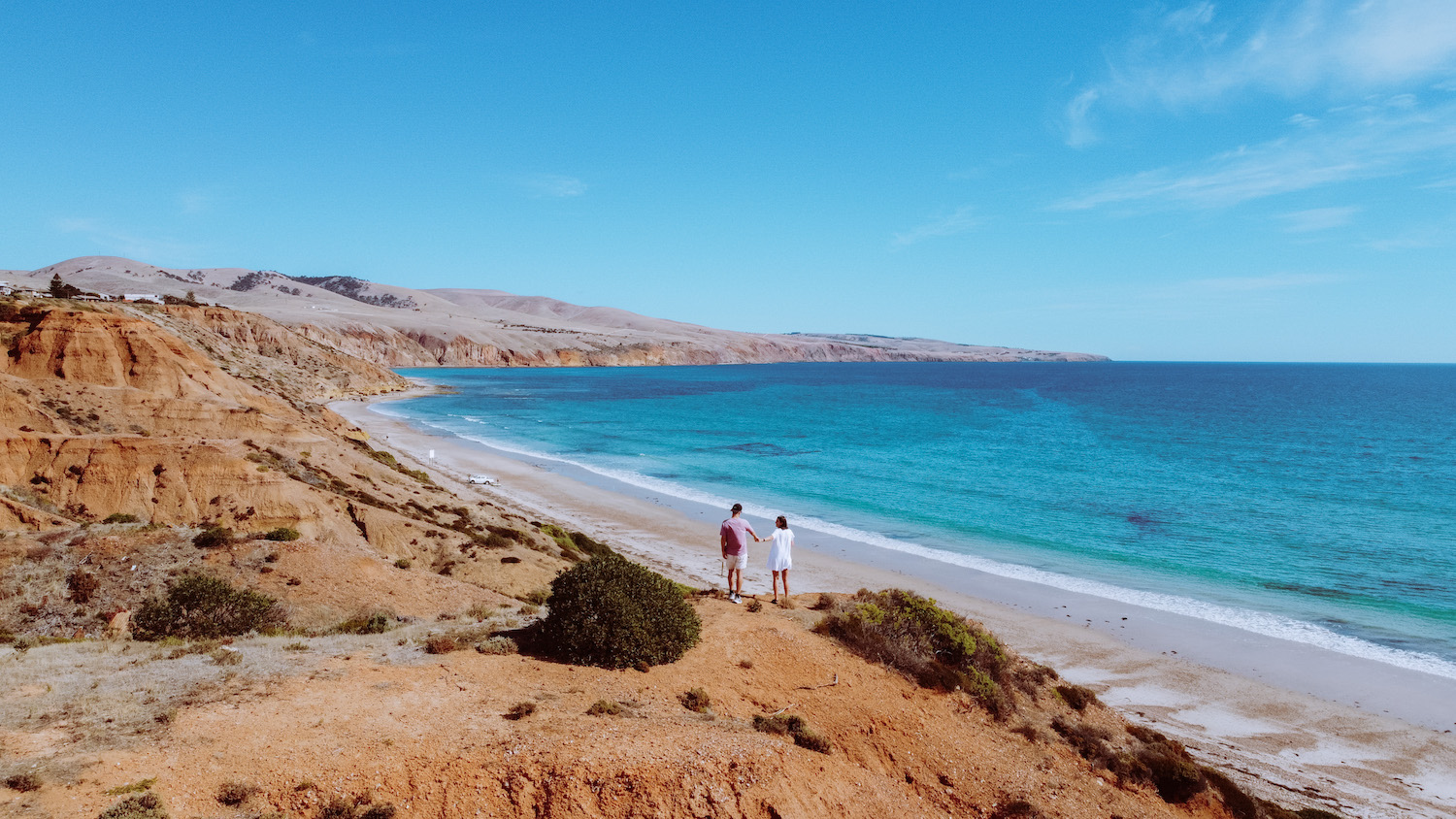 I've been in a long distance relationship for almost a year now, and when it first started I really struggled. I spent my time googling how to make it work, what are the best tips, what things can we do online together – and I started trying things out. And I've figured out what works for me…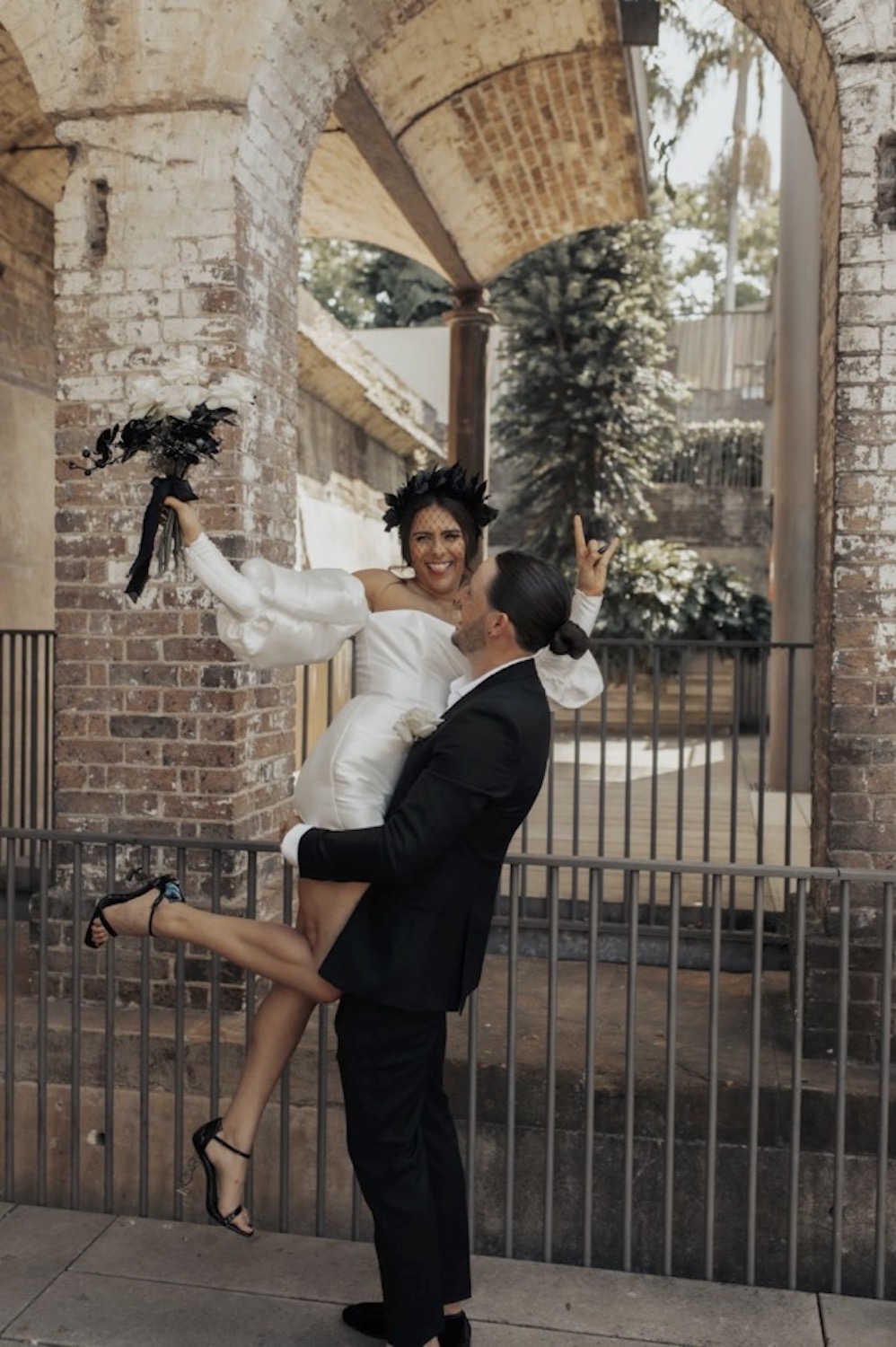 When travelling with Contiki I had my share of Contiki romances. And I know plenty of other people who have too. I spoke with Contiki Couple Ben and Claudia who shared their long-distance relationship tips with me. 
Who are they? Ben and Claudia are a Contiki couple who met 7years ago while on a tour of America. Both from different Australian states, they met on the "Grand Southern" tour, and hit it off pretty quickly. Once they returned home to Australia they kept their relationship alive long distance, before getting the opportunity to live together. They're now married and living the dream! Talk about a Contiki love story! 
Top Tips for Keeping the LDR Spice Alive
?️ Communication
Communication is key in every relationship, not just long-distance ones. But when going into a LDR, it's imperative to be able to communicate with each other about what works for you and what expectations you have. Ben and Claudia agree:
"At the heart of every relationship is communication. When doing long distance it is even more important to explore what type of communication works for you. While challenging, long distance actually provides a really great opportunity to firm up your communication skills and learn what works best for you and your partner. I think our relationship was stronger following the distance because we had to make the commitment. We had to dedicate the extra time and effort to make sure we were each feeling loved. This set a really strong foundation in our communication skills that have carried through into our marriage."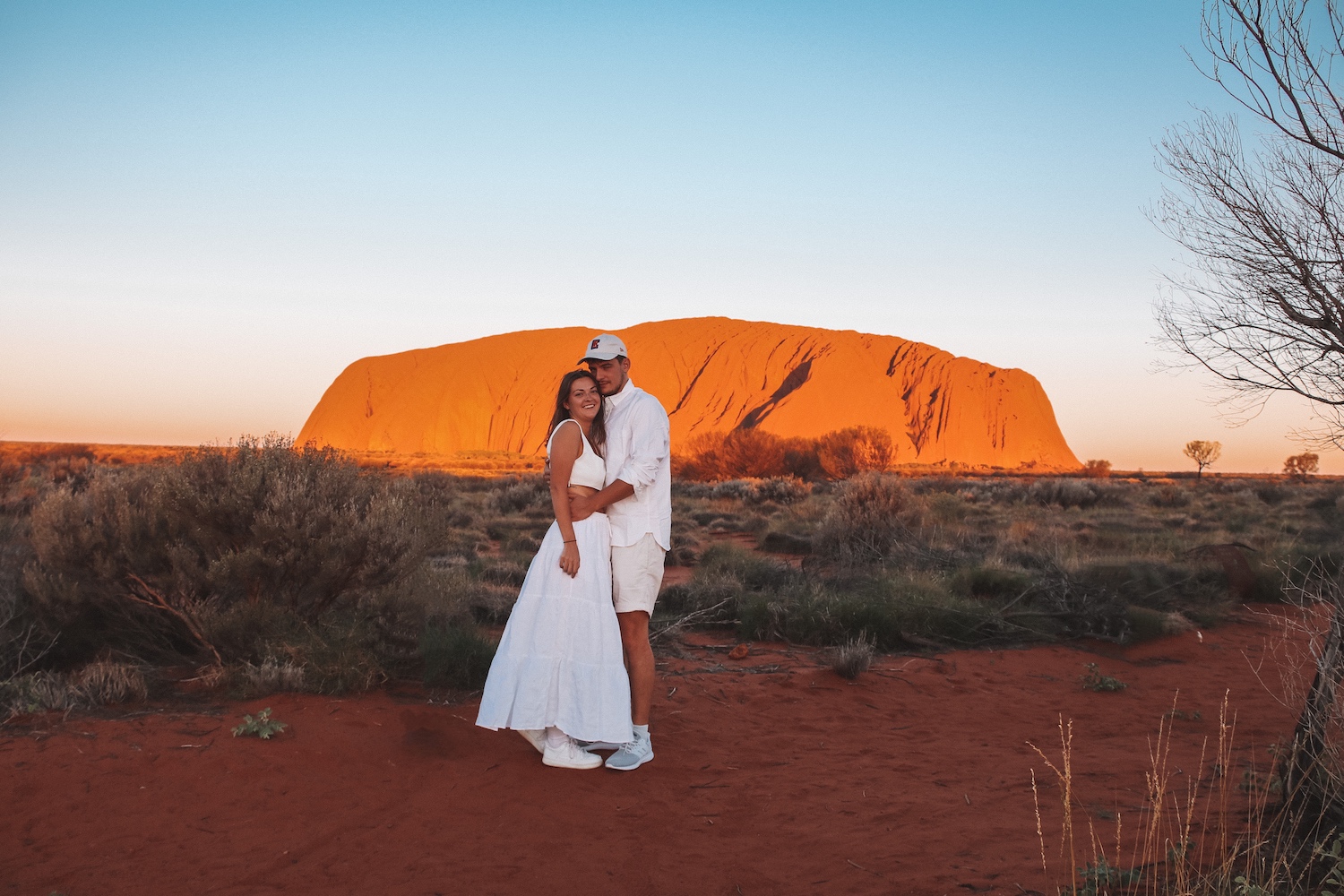 ? Regular phone calls / Facetimes
This one is probably a given. But it's necessary. Going from seeing each other every day, to suddenly not at all – it's tough! Straight away you're missing all of those niceties you had when you were together – saying good morning, asking how their day was, talking about nothing at all – it's a massive adjustment. Making time to regularly catch up with each other and check-in is what will keep the communication flowing. 
At the same time, calling doesn't always have to be so verbal. Sometimes spending time with each other's energy is all you need. Sitting in silence, doing your own thing, all whilst still being in each other's virtual company can be enough. If you've ever studied in a library with your friends, you'll know this feeling – you're getting your own work done, but you know that they're still there with you.
"When our Contiki trip was ending in NYC I was set to continue traveling and Ben was due to go home. He extended his trip by a week so we could hang out some more. Once Ben left to head back home, we pretty much messaged non-stop from then on. I cannot recommend doing the "little things" more when it comes to this. I found it helpful narrating my day in a way for Ben so it felt like we were going through our daily routines together. Messaging him when I woke up, letting him know once I had my morning coffee, sharing how work went during the day and calling over dinner were really important for us to feel connected."
I find it really depends on the types of people, and their schedules as to how often is enough for you. When my partner and I first started long-distance we were calling every single day, always messaging good morning and good night. It was as if we were in the "honeymoon" period of long-distance. Like when you first start dating someone and you can't stop texting each other about every little thing. But once we were in it for a while, this became unrealistic for us. We were putting parts of our lives on hold to constantly be on the phone – so after a while we had to change it up. Personally, we are a lot better at calling every couple of days to catch up, and messaging in between. Voice-memos are a god-send! Haha.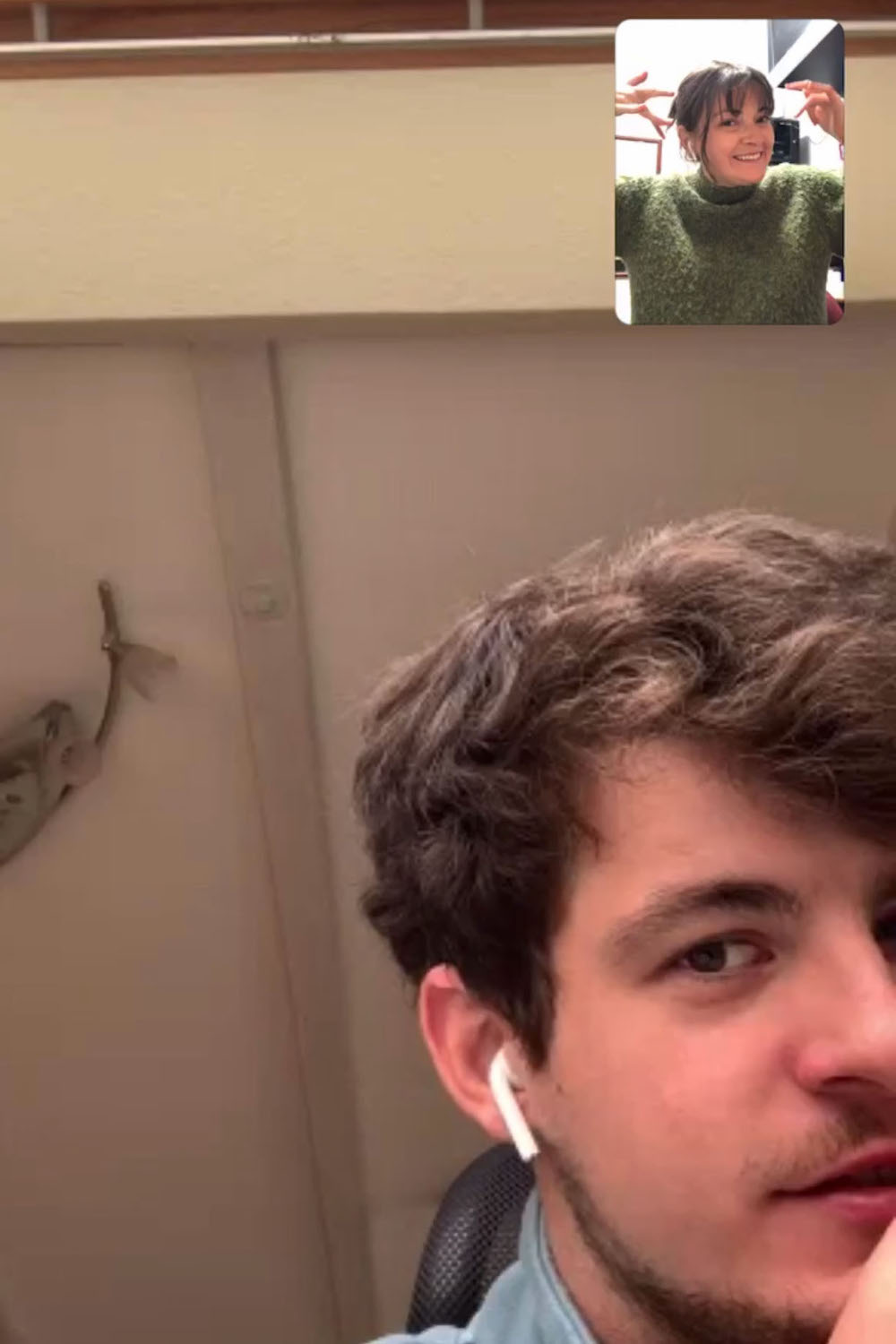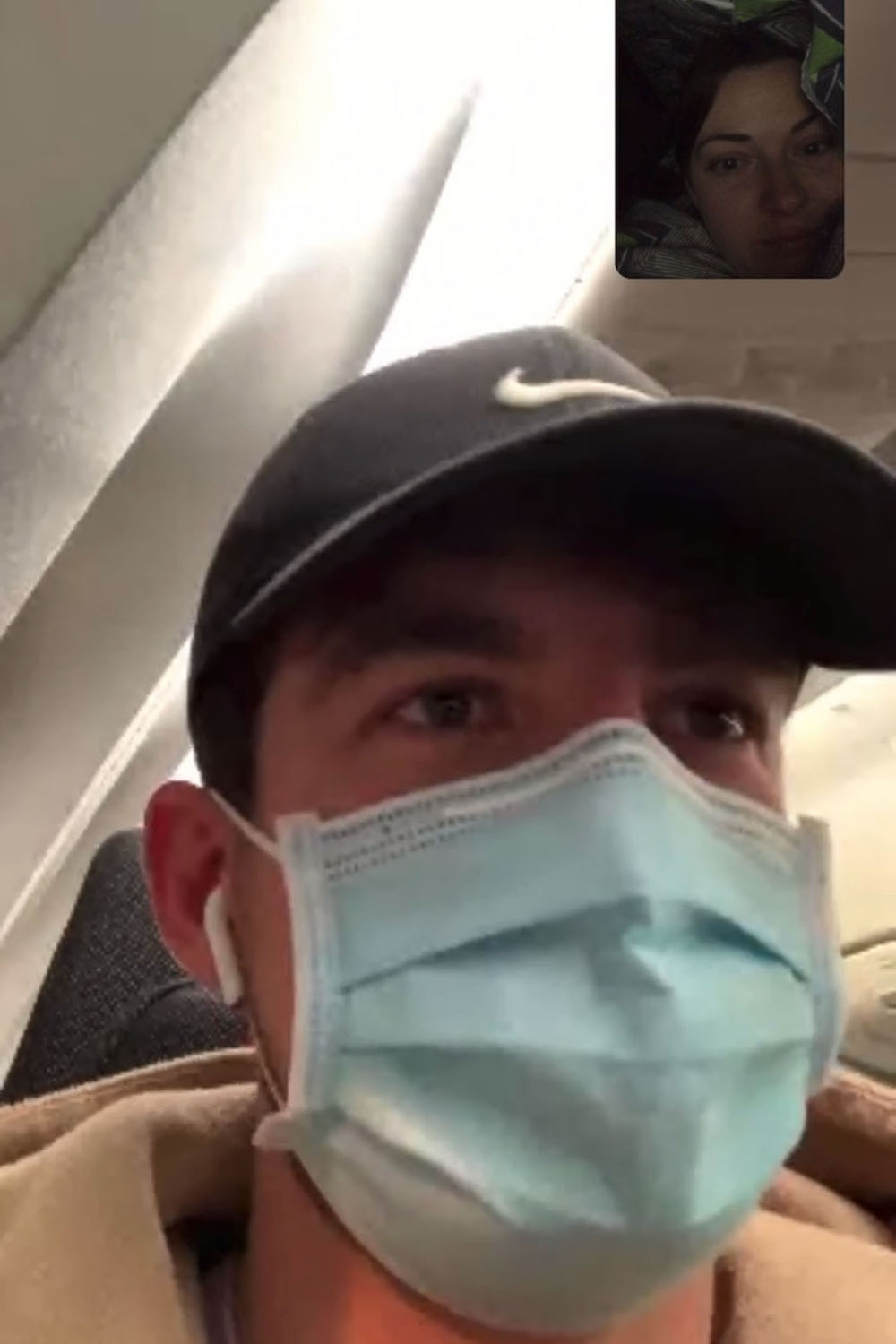 ? Handwritten letters
Honestly, is there a better feeling than checking the mail box to find something for you… and it's not a bill?! As an avid traveller I love sending my friends and family the occasional postcard every now and then to remind them that I'm thinking of them. And this can be the same for relationships. Not everything needs to be done online.
"Don't underestimate the power of a handwritten letter! It's so old-school and romantic. I loved sending and receiving surprise letters, it felt so special and I cannot recommend it enough! It's also so lovely to have these letters as keepsakes we can look back on in years to come. Pro tip: spray a bit of your perfume or cologne on the paper – when your partner opens the letter they will love getting a reminder of your signature scent."
Something I did for my partner was I kept a diary whilst we were long-distance and wrote something special in it for him every day we were apart. I know he was blown away by the idea and it made the perfect birthday gift. It's about being novel – doing something new, and original to your relationship. This idea isn't for everyone, but this also helped me with long-distance as I'd given myself a project to focus on when we weren't able to call or Facetime.
? Surprises in the mail
I've always thought that it doesn't need to be a special occasion to send someone something to show that you care about them. Flowers or chocolates on Valentines, sure, I won't say no – but it's SO exciting when you're surprised by it. 
"Distance is hard but if it's the reality of your current situation, make it as exciting as you can! Sending surprises doesn't have to be a big ordeal"
? Enjoy your time alone
One of the perks of long-distance relationships is that you're able to have some time to focus on yourself. When you're living with someone, one of the things we still have to make time for is alone time, whether this be watching a TV show, reading a book, going to the gym – this is the time to cherish those little moments. Don't put your life on hold!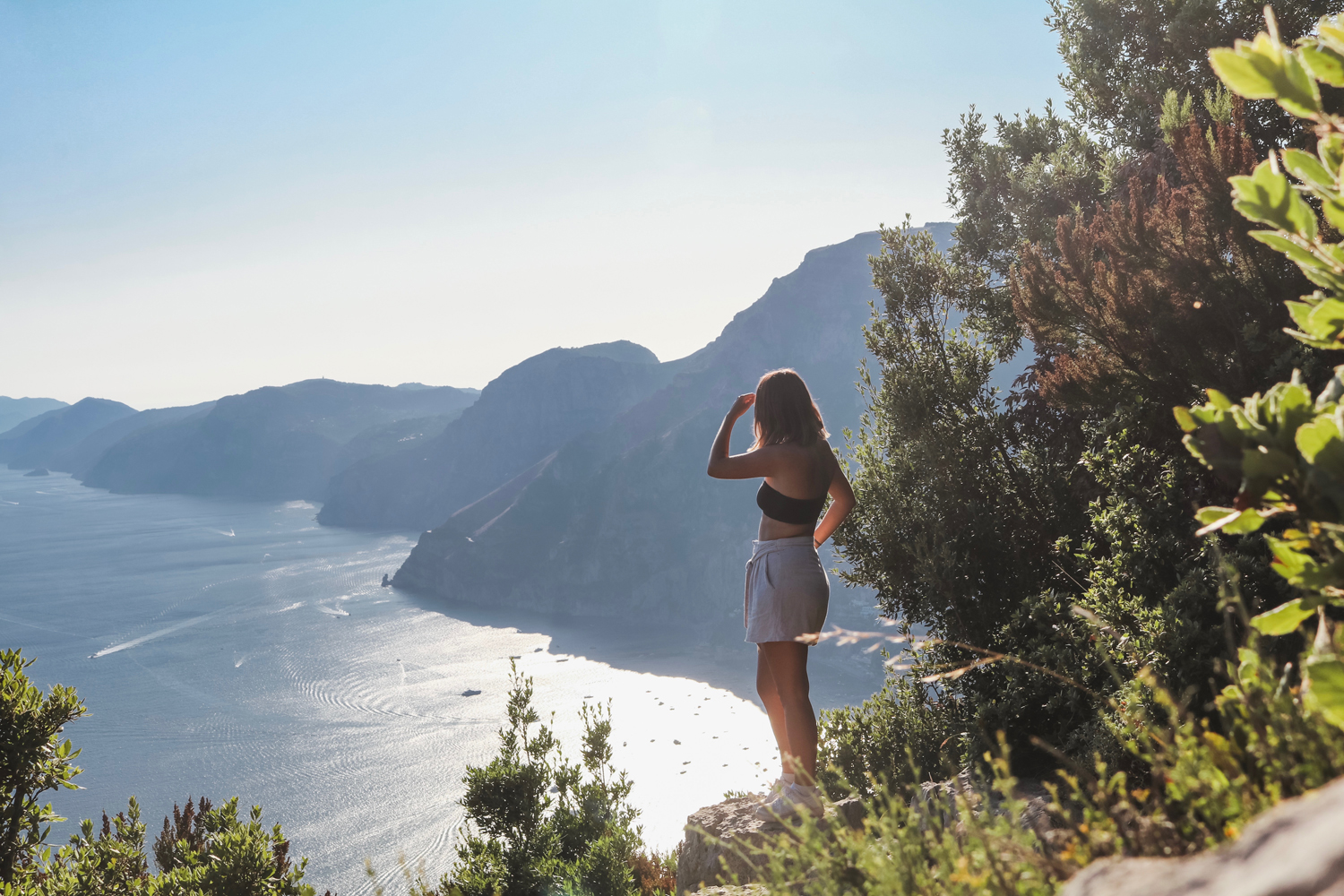 ? Play online games together
"Just because you're apart doesn't mean you can't enjoy activities together. When Ben and I were doing distance we loved playing online games against each other like' draw something, uno, connect 4, words with friends. Anything to keep the healthy competitive spirit alive."
Here are some game ideas for LDR couples;
When my partner and I met, Settlers of Catan was an incredibly popular game between the hostel guests. And now they've recently launched a virtual version. 
How Well Do You Know Me, is an app that includes questions to get to know each other better. 
Answer the New York Times article "The 36 Questions That Lead to Love"
While it's not a game, it is a great way to get to know some of the things about your partner that you'd never thought to ask. It ranges from more simple questions like, "Given the choice of anyone in the world, whom would you want as a dinner guest?" To more in-depth, questions that allow you to be vulnerable with each other. An example of this would be, "What, if anything, is too serious to be joked about?"
Facebook & Snapchat Games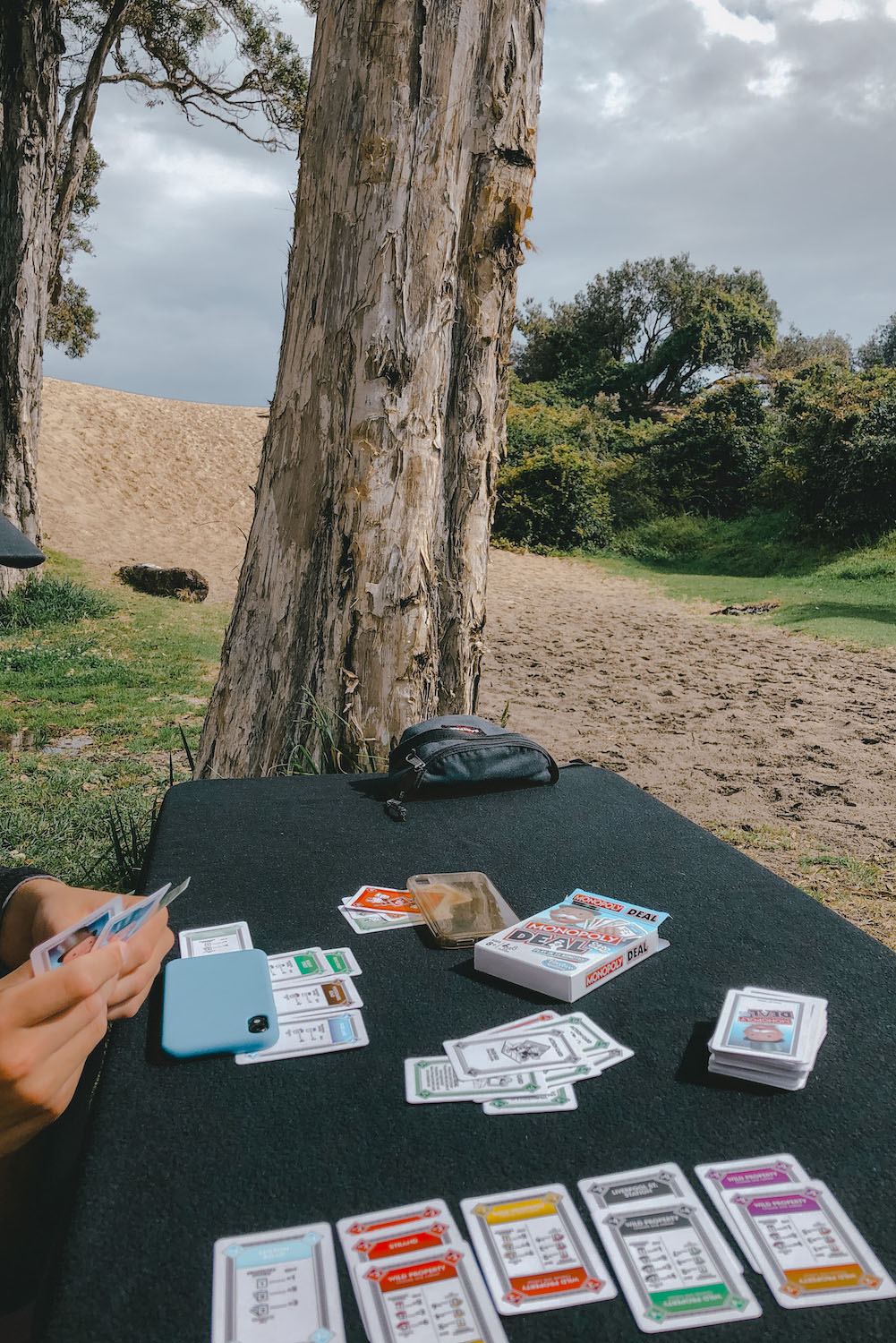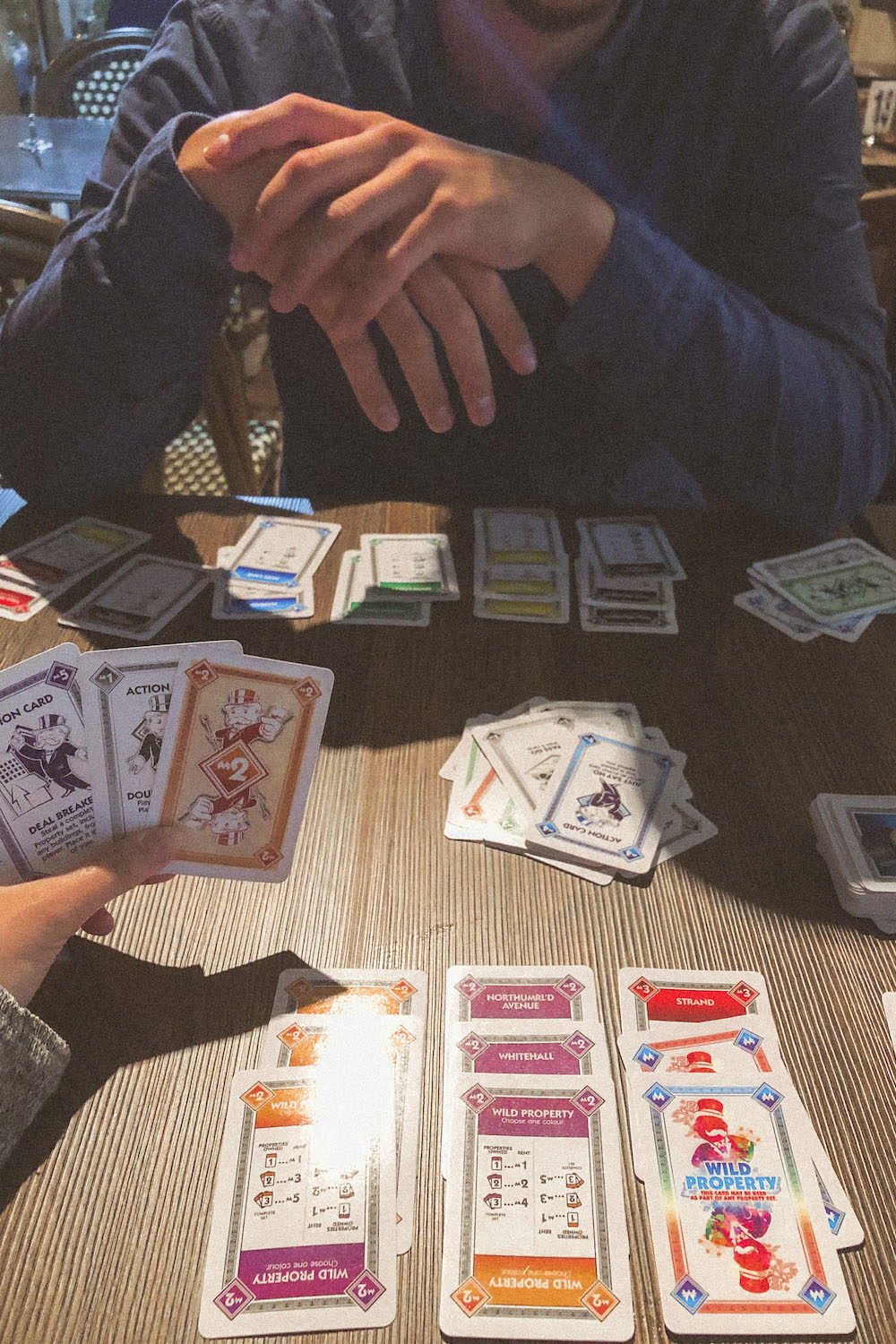 ? Virtual dates
Virtual dates can really be anything you want them to be. It could be as simple as setting a time to sit down and have a real conversation, or relaxing and watching a TV series together. 
"You could also schedule time for a dinner date and make a meal together over facetime. Try getting dressed up for this like you would on a "real" date! If this isn't up your alley, pick a podcast you want to listen to and then discuss it together, select a book to read together, go on a walk in the sun together, or go for a morning coffee over facetime. There are endless ways to have virtual dates and doing so will make the IRL dates even better!"
Here are some ideas for a virtual date;
Watch a TV show or Movie together
Unfortunately for me, my partner doesn't watch much TV – but this is something I've been doing with my sister ever since I moved away from home. Sometimes you want to spend some passive time with your long-distance partners, friends or family, and this is a simple way to do so when you don't want to just sit and talk. Maybe you've already caught up with each other and don't have much else to say – pop on a movie!
Do a workout together
Something for the more active couples (not me!). You can pick a Youtube workout video and do it at the same time over Zoom or Facetime. If that doesn't work for your schedules you can even plan out a workout routine together and keep each other motivated. I've met couples who do peloton challenges together, or sync their Strava apps for their daily runs. The options are limitless!
Share your hobbies together
This can go hand in hand with doing workouts together. Whatever your thing is, it could have been that initial thing that brought you together. Being in an LDR shouldn't stop you from sharing your passions and encouraging each other. This could be yoga, meditation, photography, painting, baking, reading, etc. 
Go for a "walk" together
Something that is often overlooked when calling your long-distance partner, is that it can become quite repetitive, dull, or mute when you're always calling from the same place. Whether it be the couch or bed, the environments aren't stimulating. Taking your Facetime call outside and showing each other around is a great way to mix things up. I personally love a little house tour whenever either of us are moving around. 
Order each other take-out or delivery
Do something sweet for your partner, and surprise them with takeout from their favorite restaurant. Have you ever been chatting to your partner about how hungry you are and just WISHED that a hot pepperoni pizza would pop up on your doorstep?! I sure have (yes I'm veggie, but let me dream).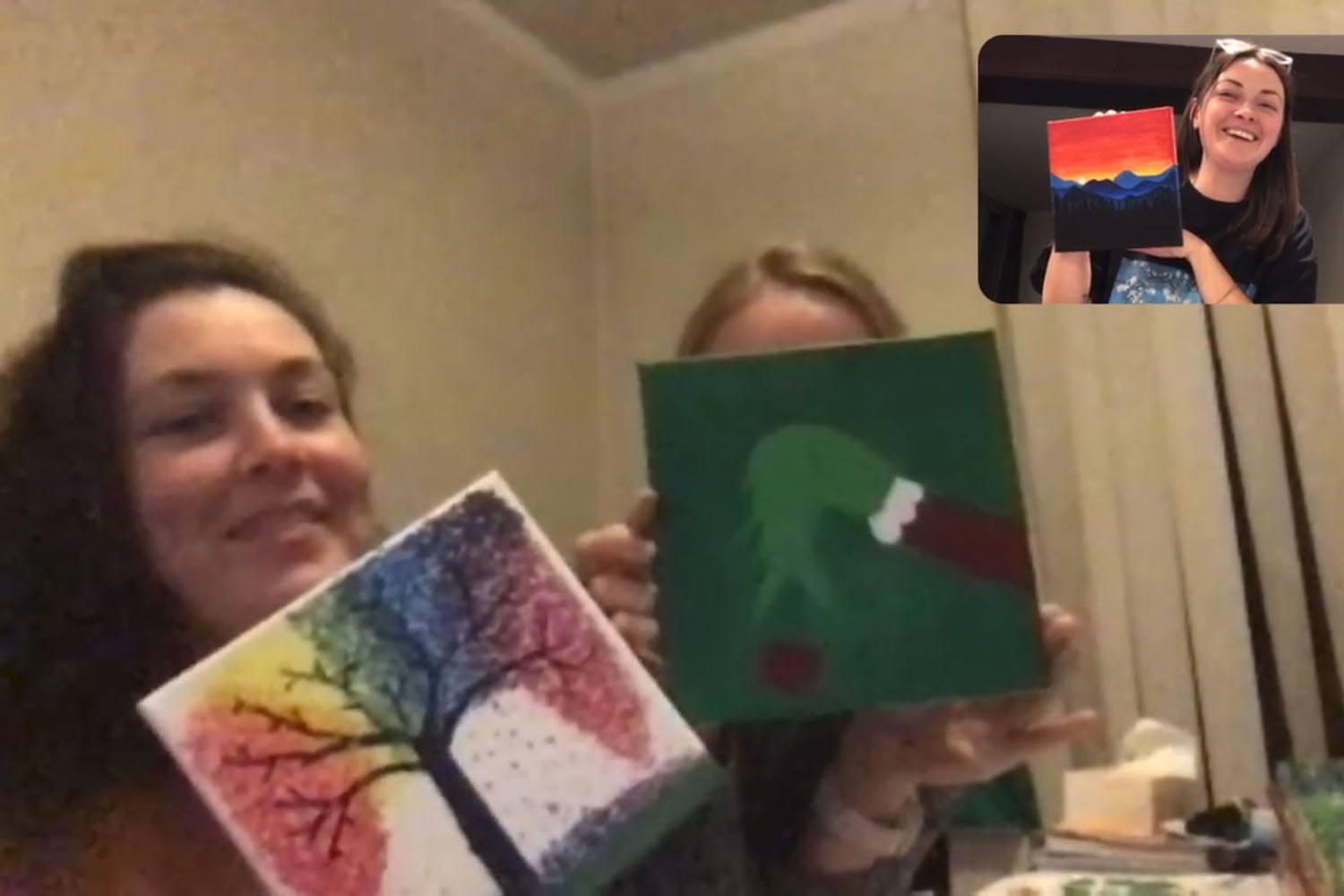 ✈️ Have your future visits planned
(Possibly unrealistic during a pandemic)
I always went into long distance with the impression that this was how things would need to work – we should always have our next trip planned before we leave our current visit. Given the current climate of travel, having a concrete plan is harder than it sounds. Sometimes we're waiting on work schedules, or border restrictions. I think at least having a set plan or idea of when you'll see each other, or starting to open conversations about ideas and travel plans, is enough. Having something you can look forward to or giving each other hope is what you really need when you can't lock down those flights. 
"Always have something to look forward to when doing distance. For us, this was having our next trip to see each other booked before we left our current visit. Every second weekend we would take turns visiting each other. For those navigating distance internationally, this tip still applies! Book your next trip out months in advance."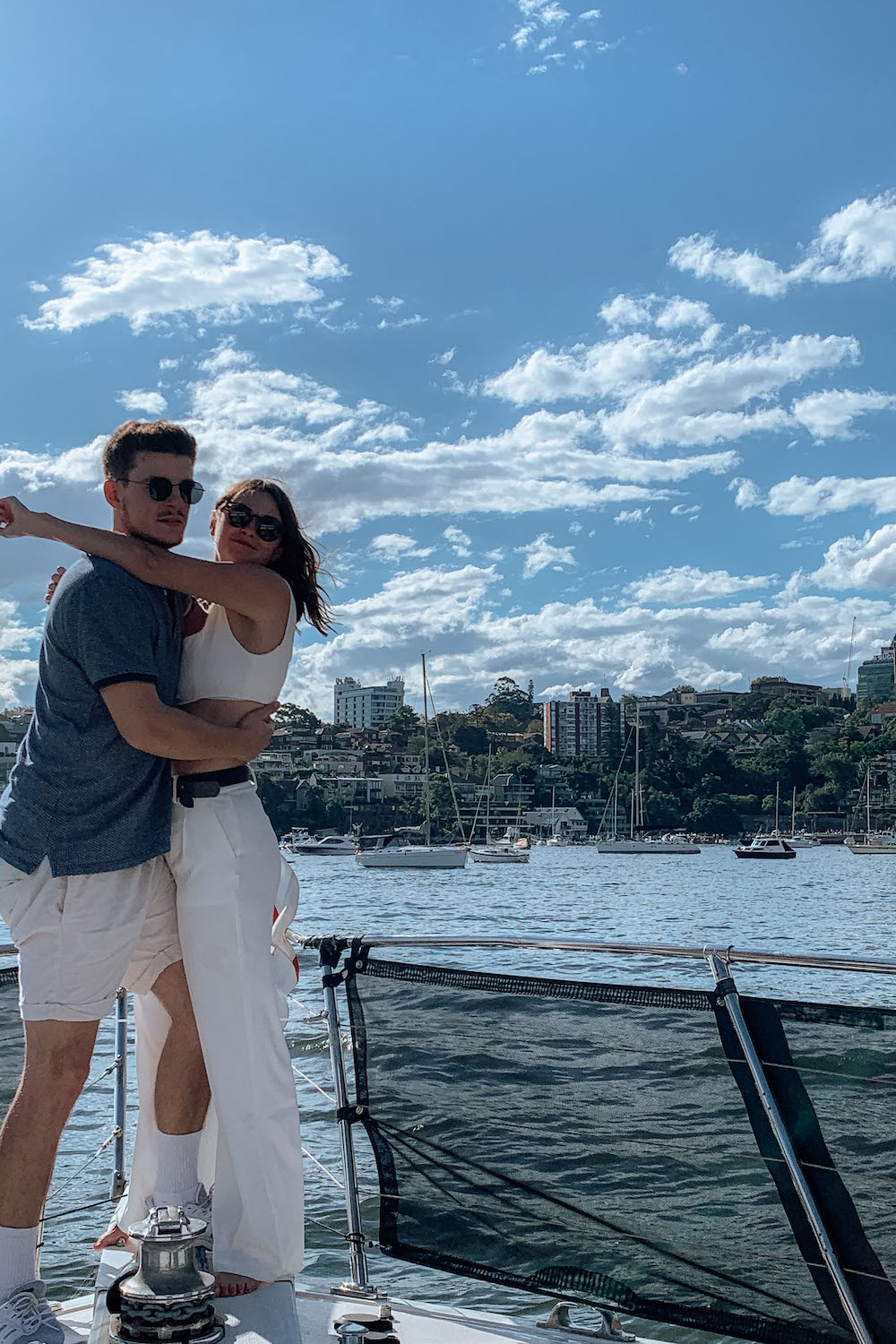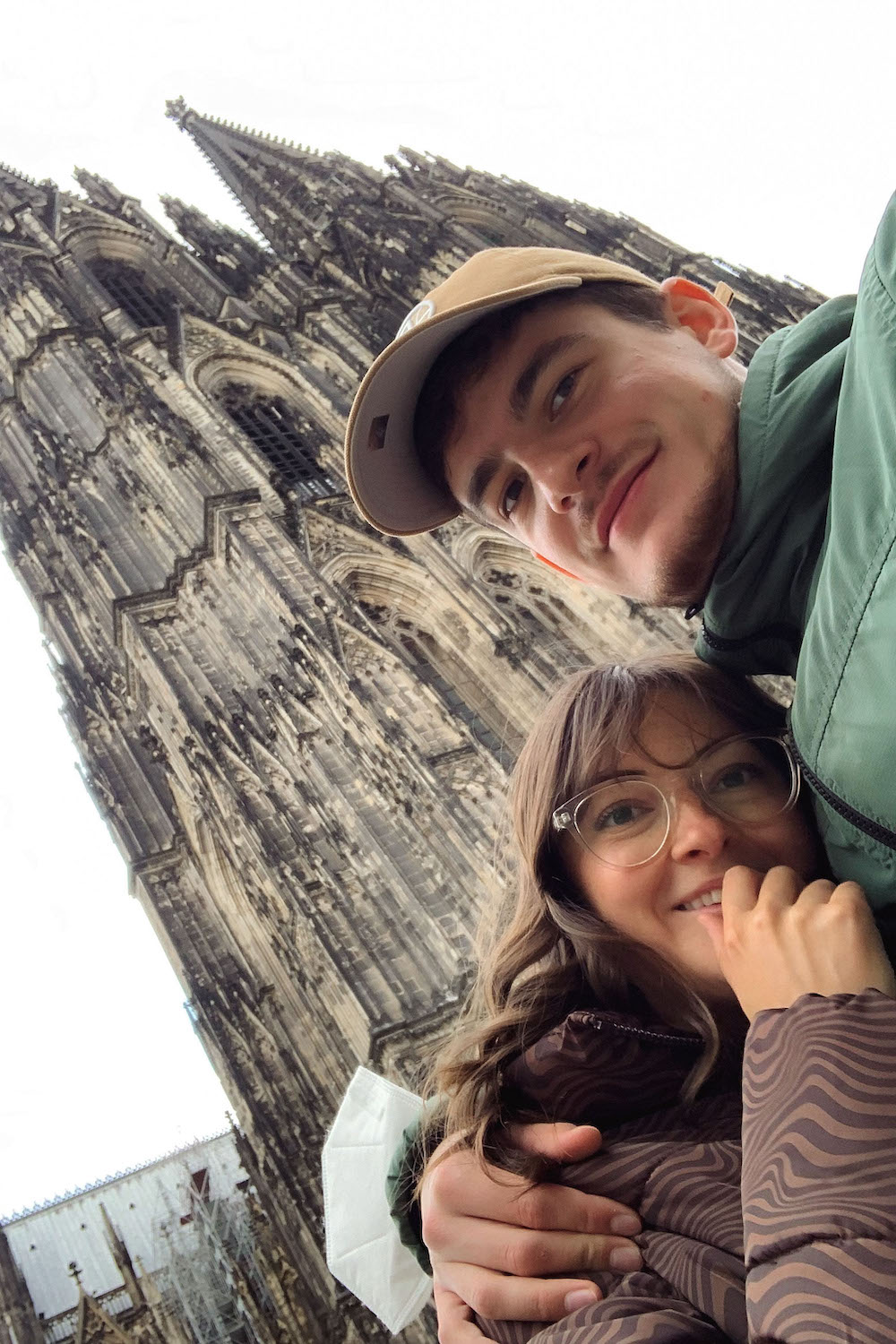 From Sydney, Australia to Cologne, Germany
? Remove the pressure
"Dating and exploring your relationship is meant to be fun! Just take each day as it comes and don't put too much pressure on yourselves. If it's meant to be, you guys will make it work"
Couldn't have said it better myself! 
Long-distance relationships can be hard, but they aren't as hard as some people expect them to be. If you're in a relationship like mine, or like Ben & Claudia's, you find a way to make the most out of a difficult situation. These tips will hopefully help you stay strong and positive when loving from afar! 
Thanks to Ben & Claudia for sharing their tips with us! This story was written in collaboration with Contiki. 
Are you in a LDR? What tips would you give to someone who's just entering one? Let me know in the comments or DM on Insta.