Malaga is an Andalusian city that sits along the shores of the Mediterranean. It's the birthplace of many talents – like Pablo Picasso and Antonio Banderas. But not only that, Malaga is known for its music, beaches, and towering Alcazaba…
So how should you spend a weekend there?
Day 1 –
? Brekky @ Mercado Central de Atarazanas
Mercado Central de Atarazanas is Malaga's central market place located within a building which best represents Malaga's nineteenth century architecture. Its stainless windows only add to the vibrant colours of the fresh foods available within. From freshly caught fish, cheeses, meats, olives and fruits there's a little bit of everything. It contains several tapas bars and is open Mon-Sat every week!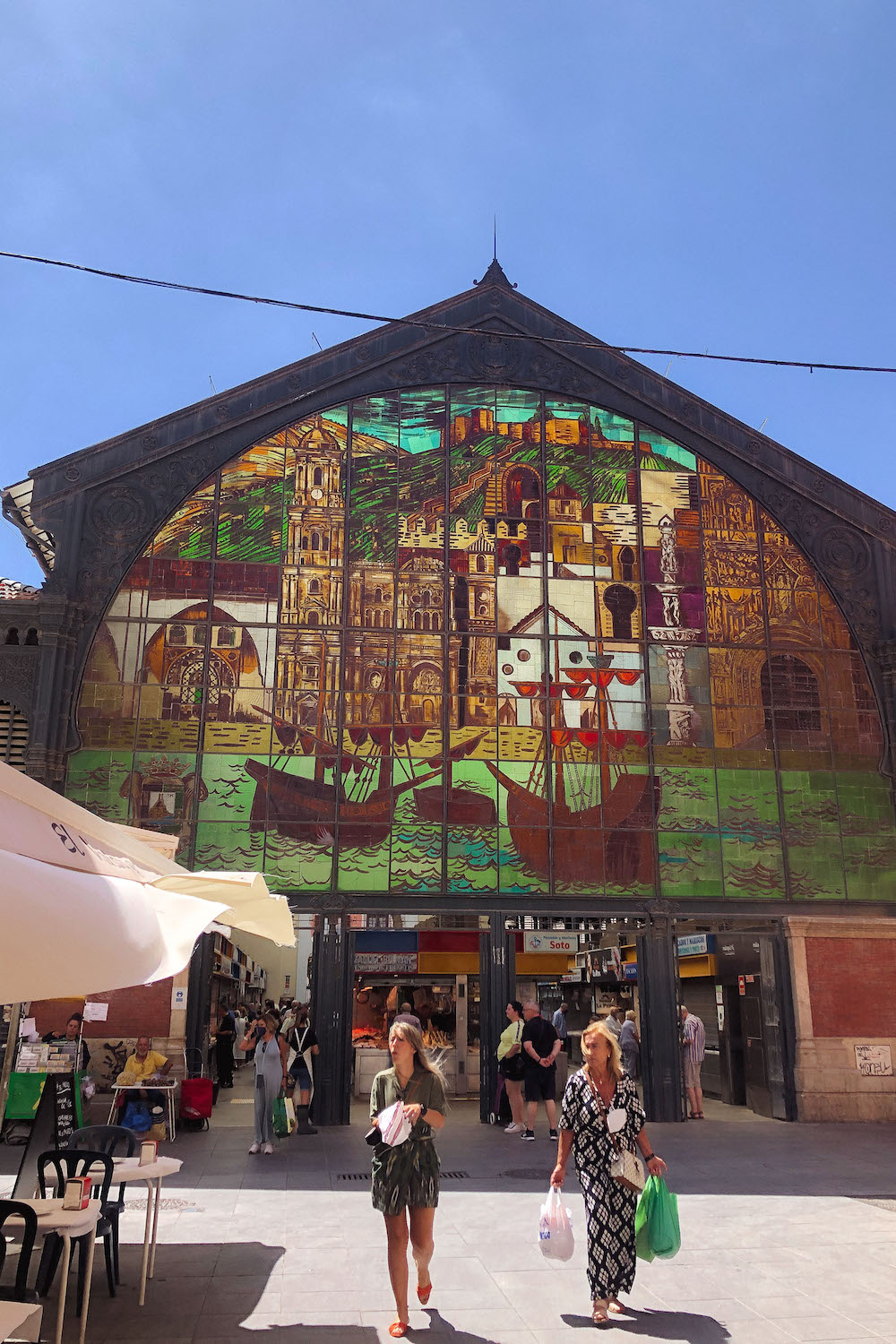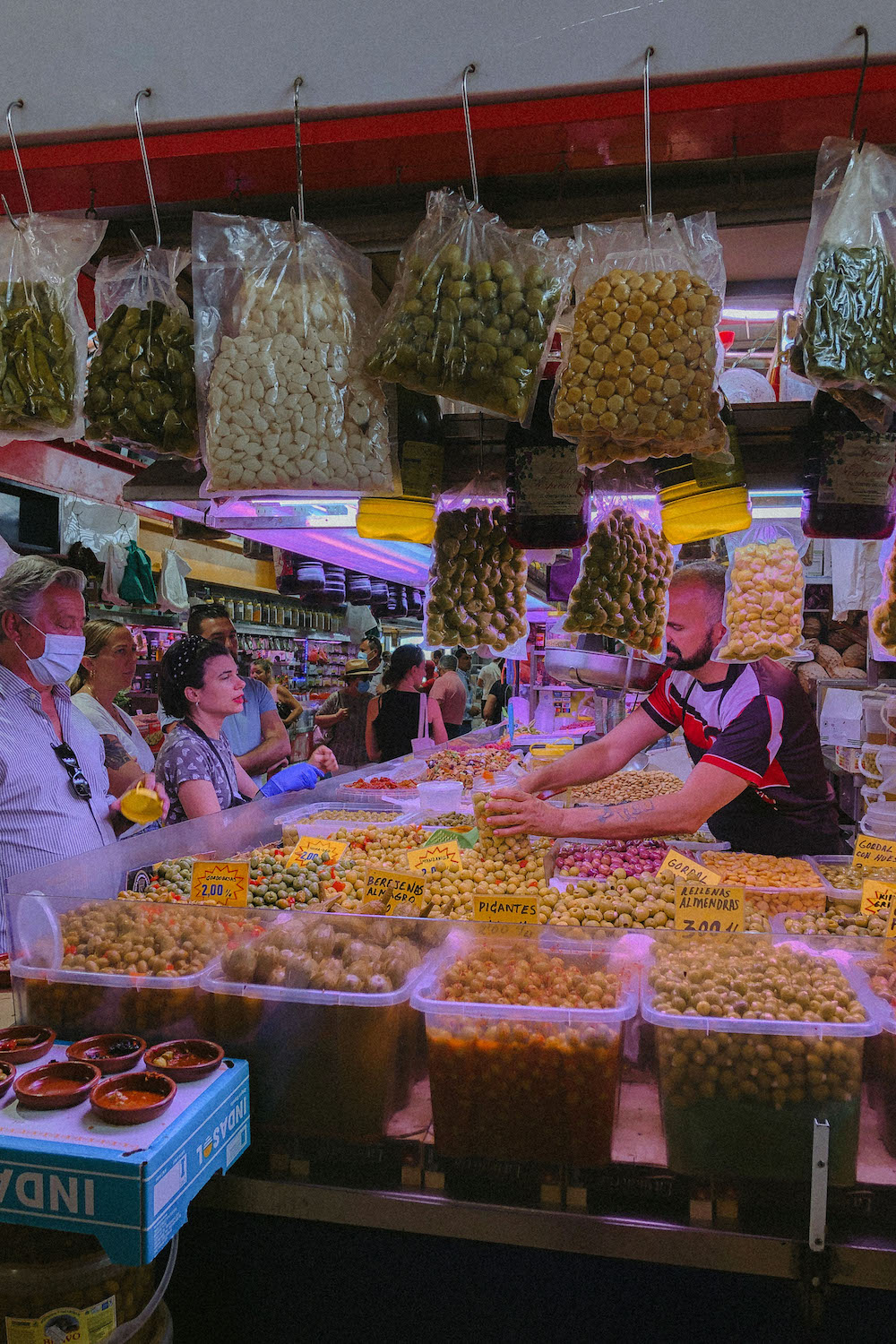 ? Wander through the lanes
The city itself is filled with French influence which is very visible in its Parisian "fin de siècle" architecture. One of the best things to do while visiting the area is to just get lost – walk around the laneways and market stalls while finding all of the best tapas places to come back to later!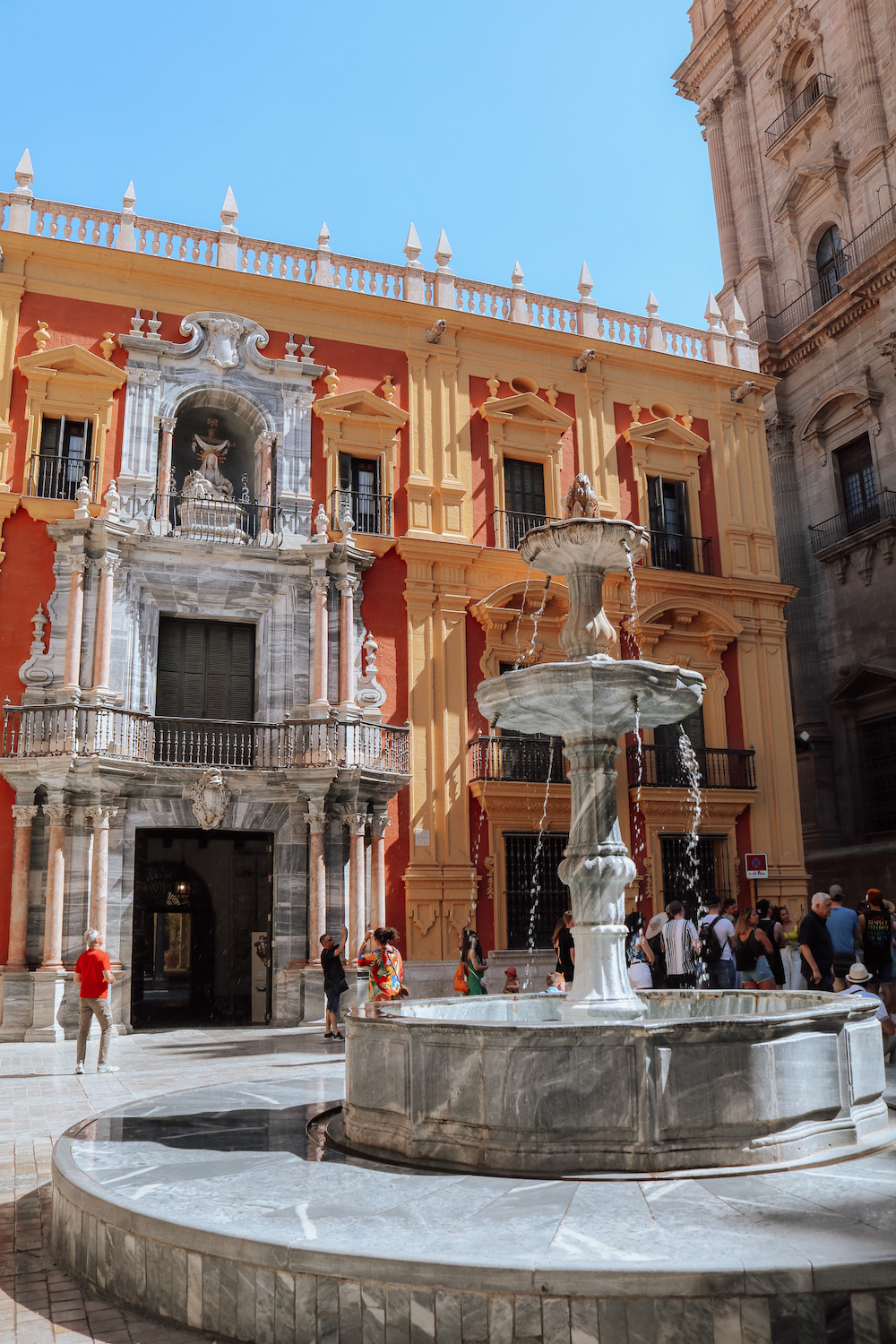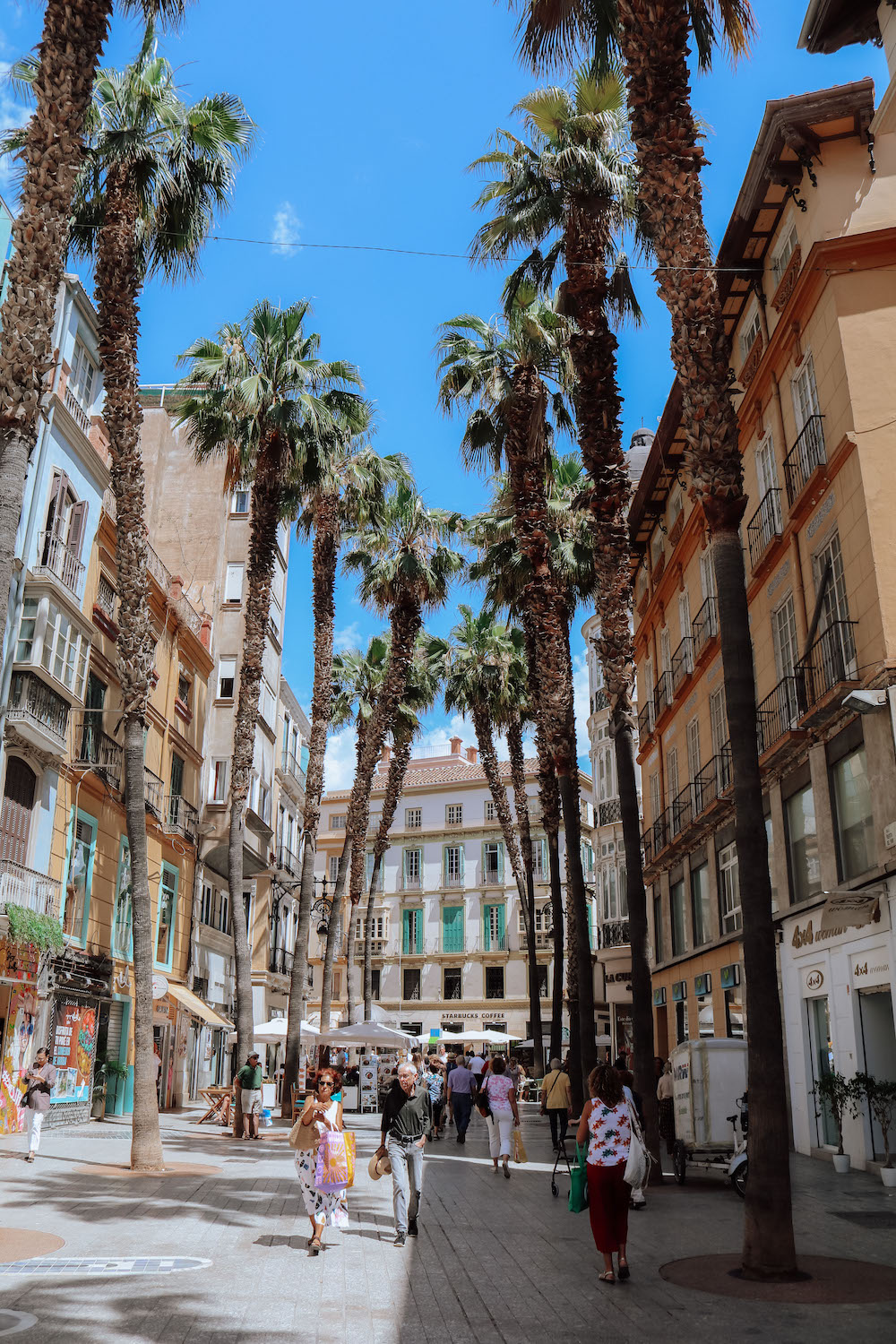 ??‍♂️ Take a free walking tour of Malaga
Who better to show you around Malaga than a born and bred Malaganian? And no, I'm not talking about Antonio Banderas – but how about Alejandro? With Explora Malaga, Alejandro was the perfect tour guide to wander with around the city. He was funny and charismatic, as well as educational without being overwhelming.
The tour began from Pl Diseños and took us through the marble laneways ending by the entrance to Alcazaba. We went by Picasso's old school, the newly discovered Roman Theatre and the main shopping/walking street – Calle Larios. We also learnt plenty of fun facts like – Did you know; Malaga has its own ice cream flavour? It's called Malaga, and tastes of sweet wine. Malaga and Sweet Cherry are the most famous Spanish sweet wines, so it's worth trying in some form or another.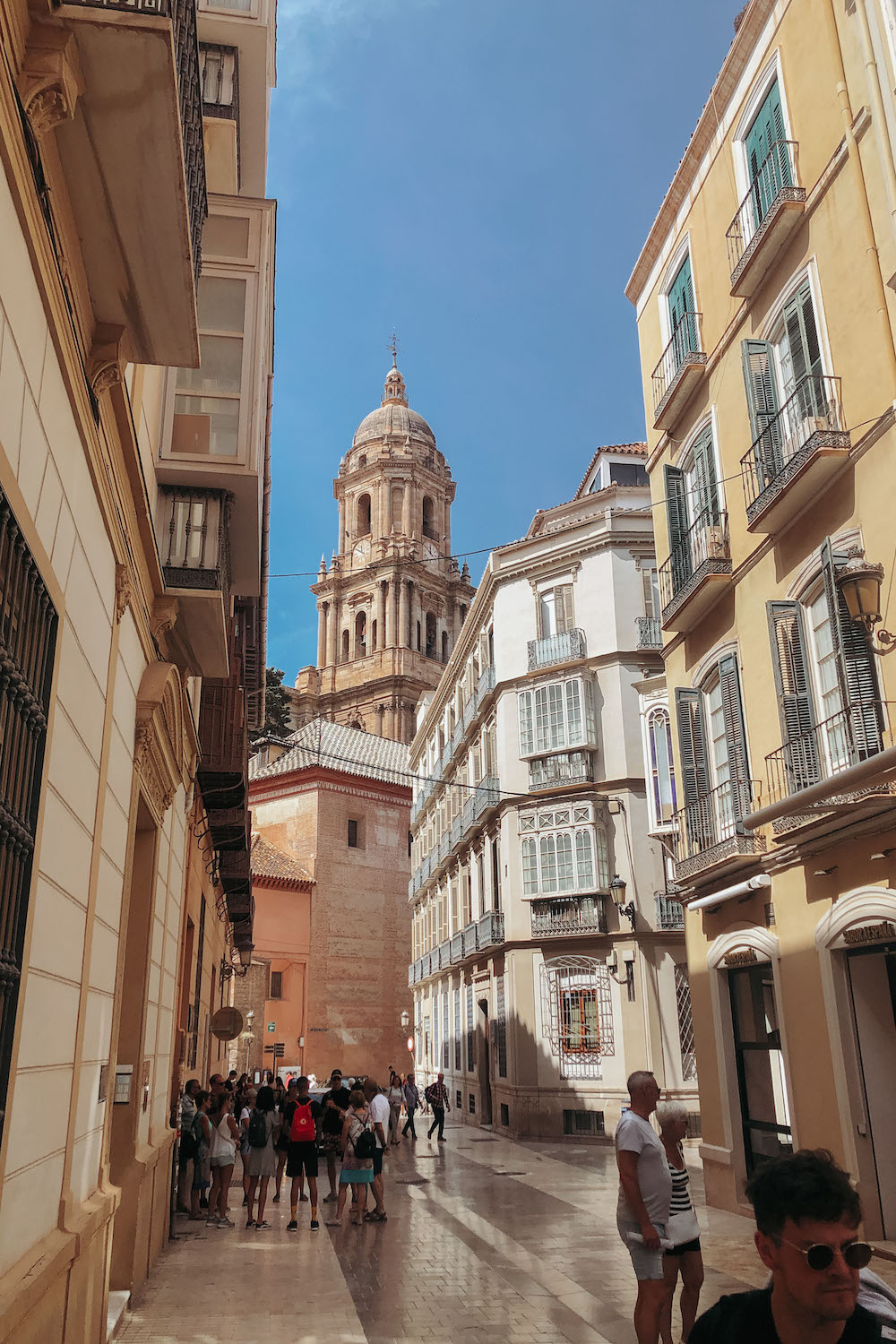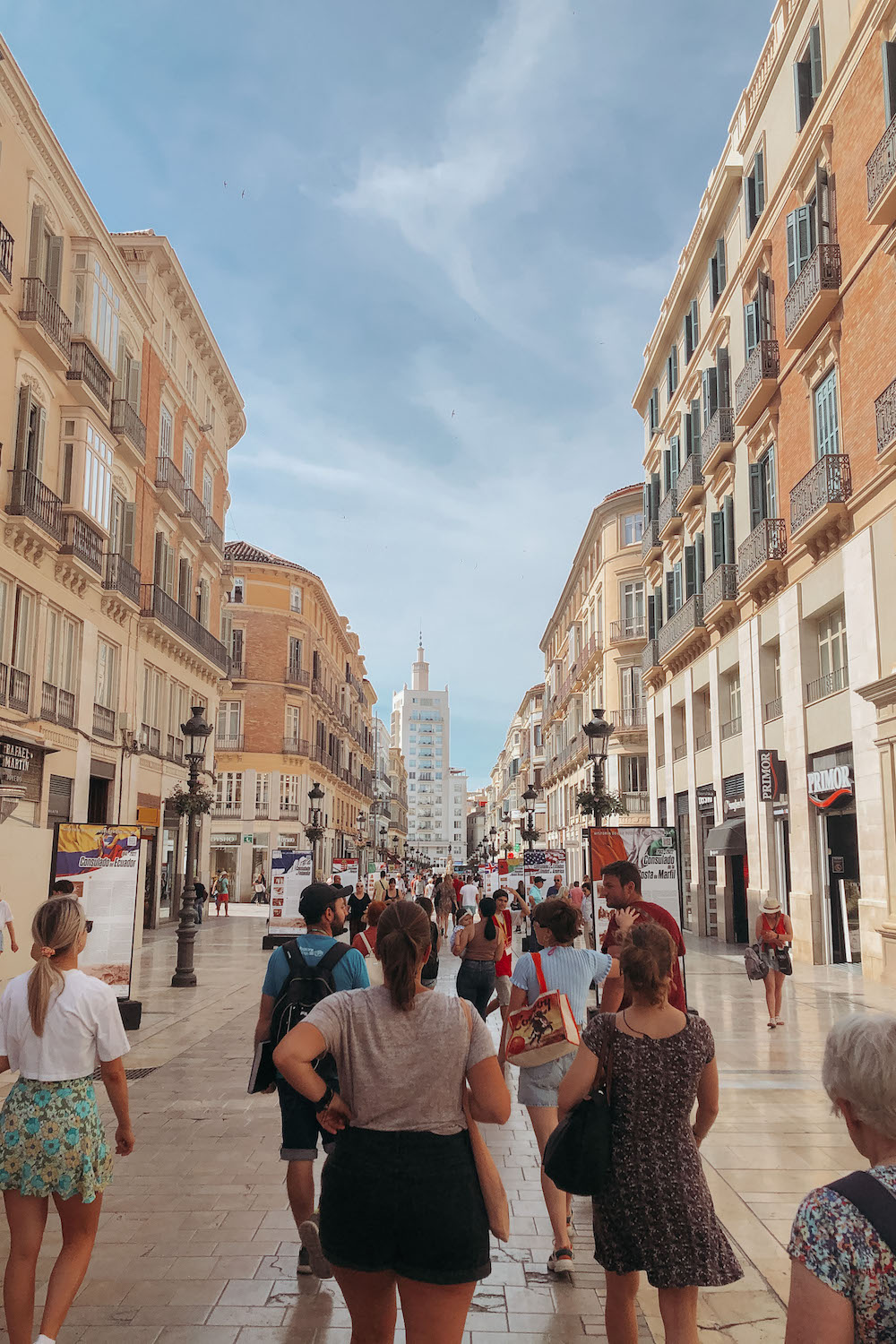 ? Explore the Picasso Museum
The Museo Picasso Malaga is a museum in Malaga about the life and work of Pablo Ruiz Picasso. The museum itself can be found in Buenavista Palace just a few door down from where he studied in early education.
??‍♂️ Chill out at Playa la Malagueta
Playa la Malagueta is Malaga's most famous beach. Located by both the port and the old town, its central location and ease of access make it understandably the most popular. The beach is also surrounded by plenty of stunning beachside cafes and bars!
? Enjoy some beachside sangrias
Sangria is a wine-based cocktail that hails from Spain. While it's often enjoyed more by the visitors than the locals – it's considered a must-try when travelling through Spain. The colour depends on the wine used, and is made in different variations. The ingredients and fruits can vary, so everywhere is different!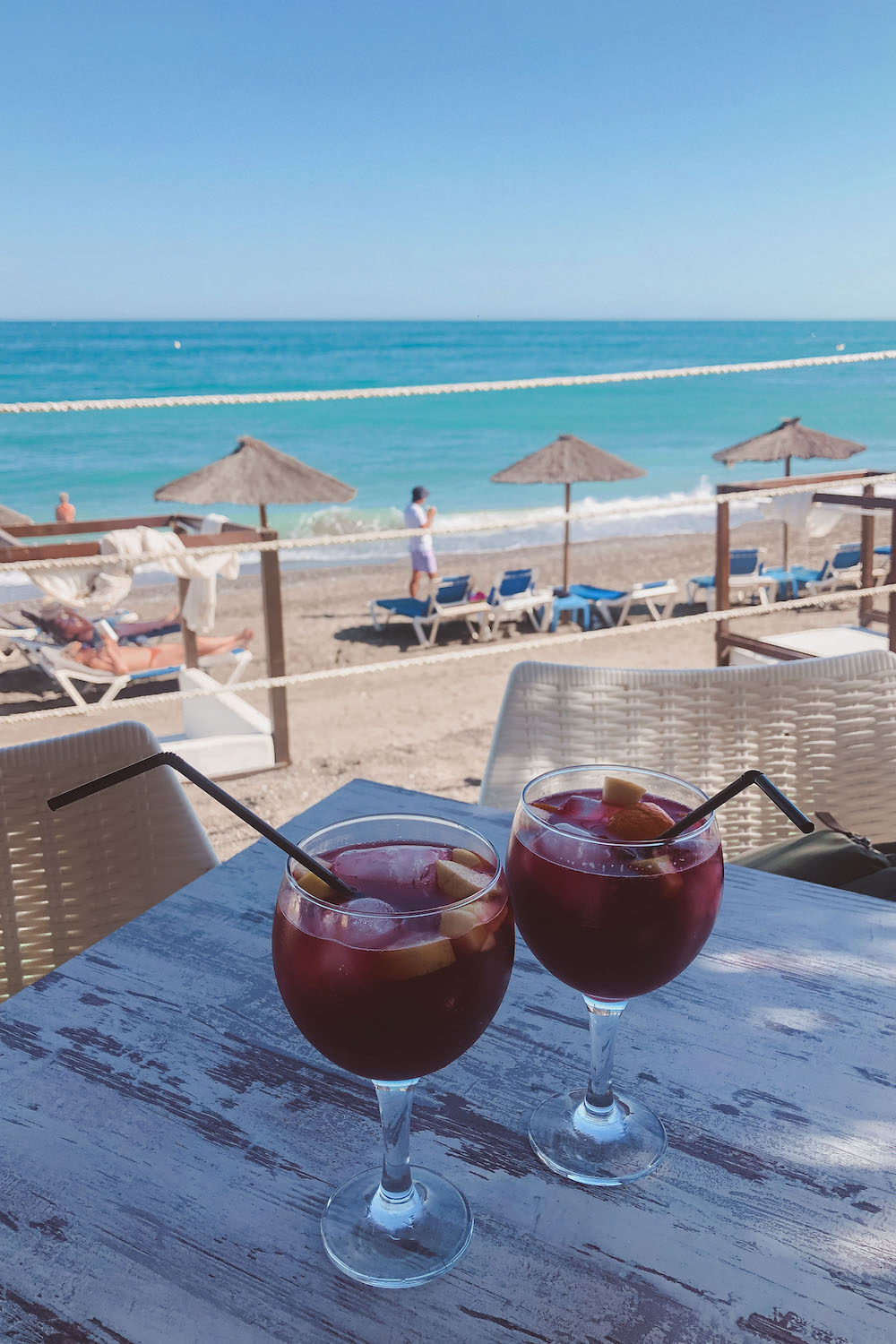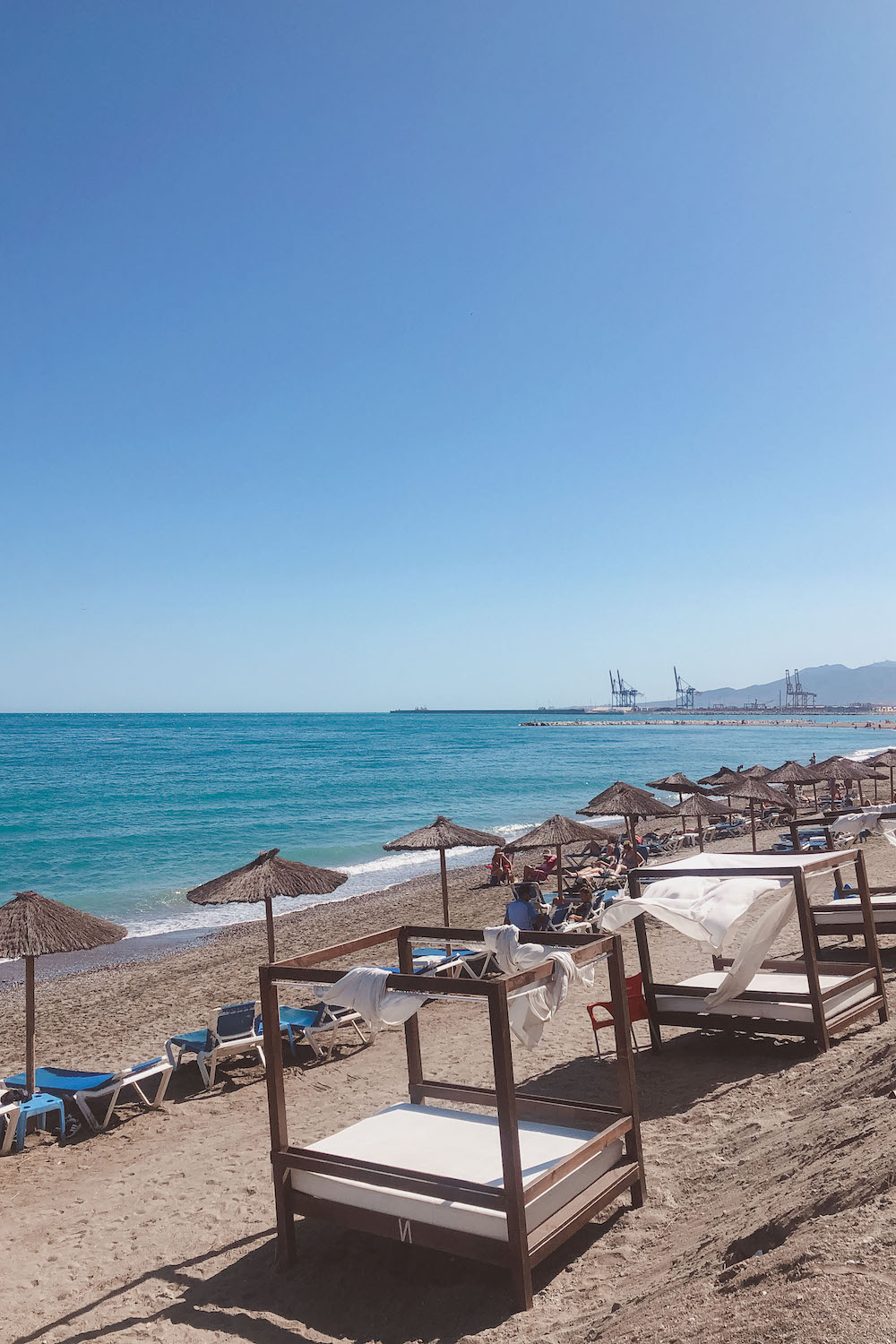 ? Tapas for dinner @ La Tranca
While you'll have no difficulty in finding a tapas bar in Malaga, La Tranca was a personal favourite of mine as it felt entirely authentic and traditional. I was recommended by a local, and we headed down there at the normal eating hours of 9-10pm (ha!). We ordered our food and drinks before we had even found a table, and stood along the bar drinking our local Victoria beers waiting for someone to move along. We ordered a selection of tapas to share including;
Empanadas (various fillings)
Patatas bravas
Ensaladilla Rusa
Tosta de Queso de Cabra con Celbolla Carmeliz
To finish, they drew up our bill onto the countertop in white crayon, and then calculated everything together themselves.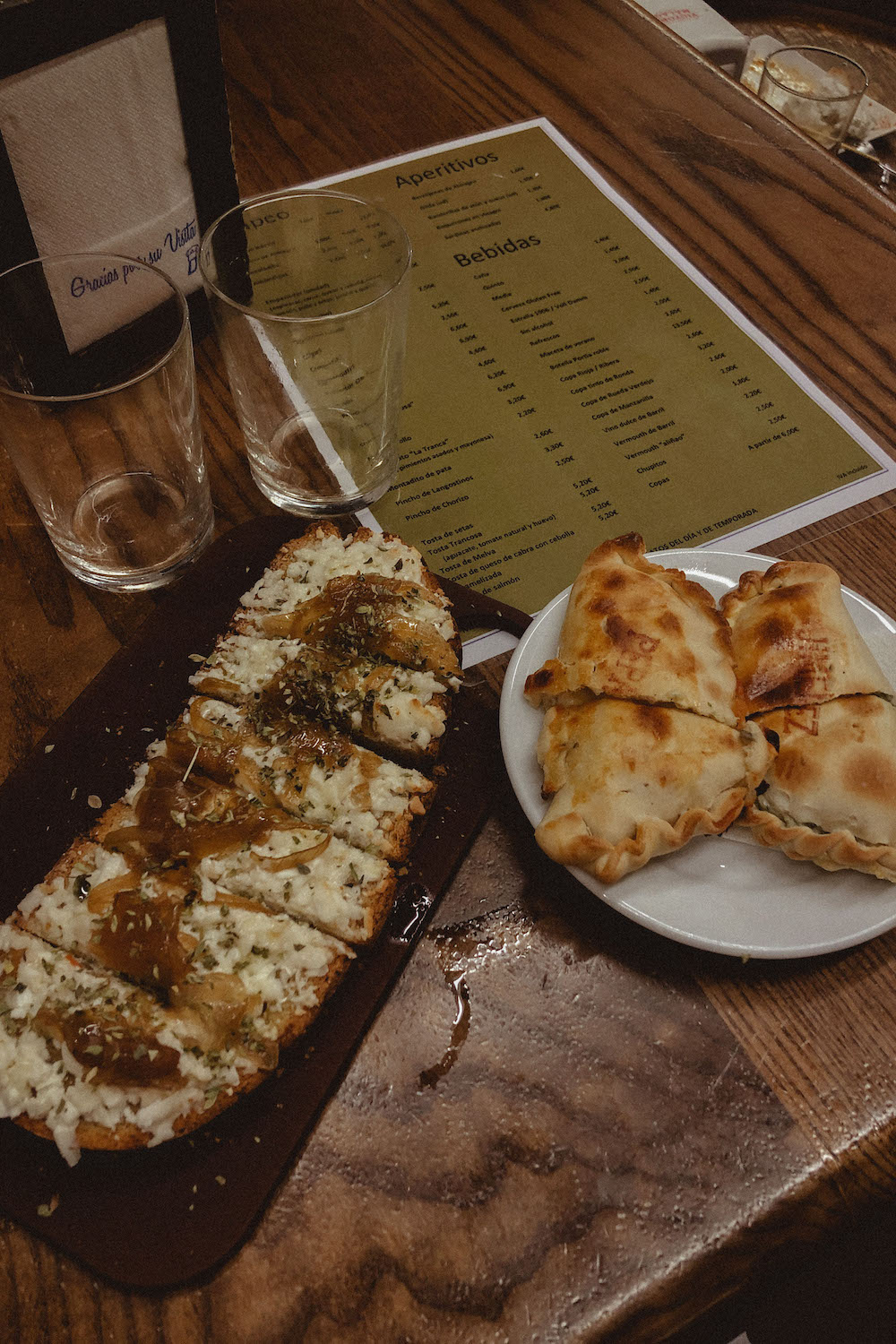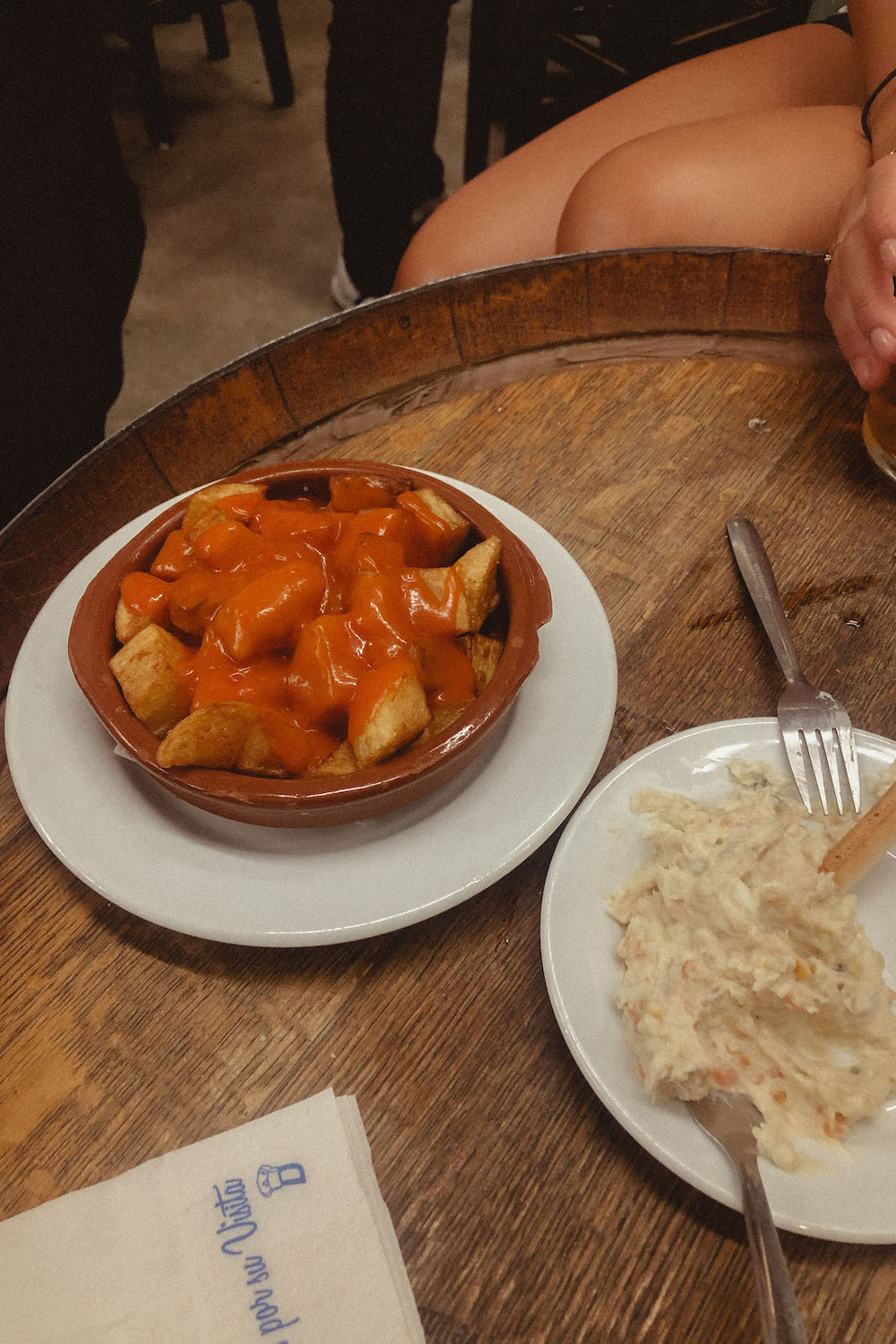 Day 2 –
? Brekky @ BrunchIt
While you can pretty much grab a coffee and croissant for €1.30 just about anywhere in Spain – BrunchIt is an entirely Spanish brekky chain. The menu is full of both vegetarian treats as well as typical breakfast options such as Eggs Benedict and Avo Toast. For those looking for something a little closer to home, BrunchIt is there perfect option!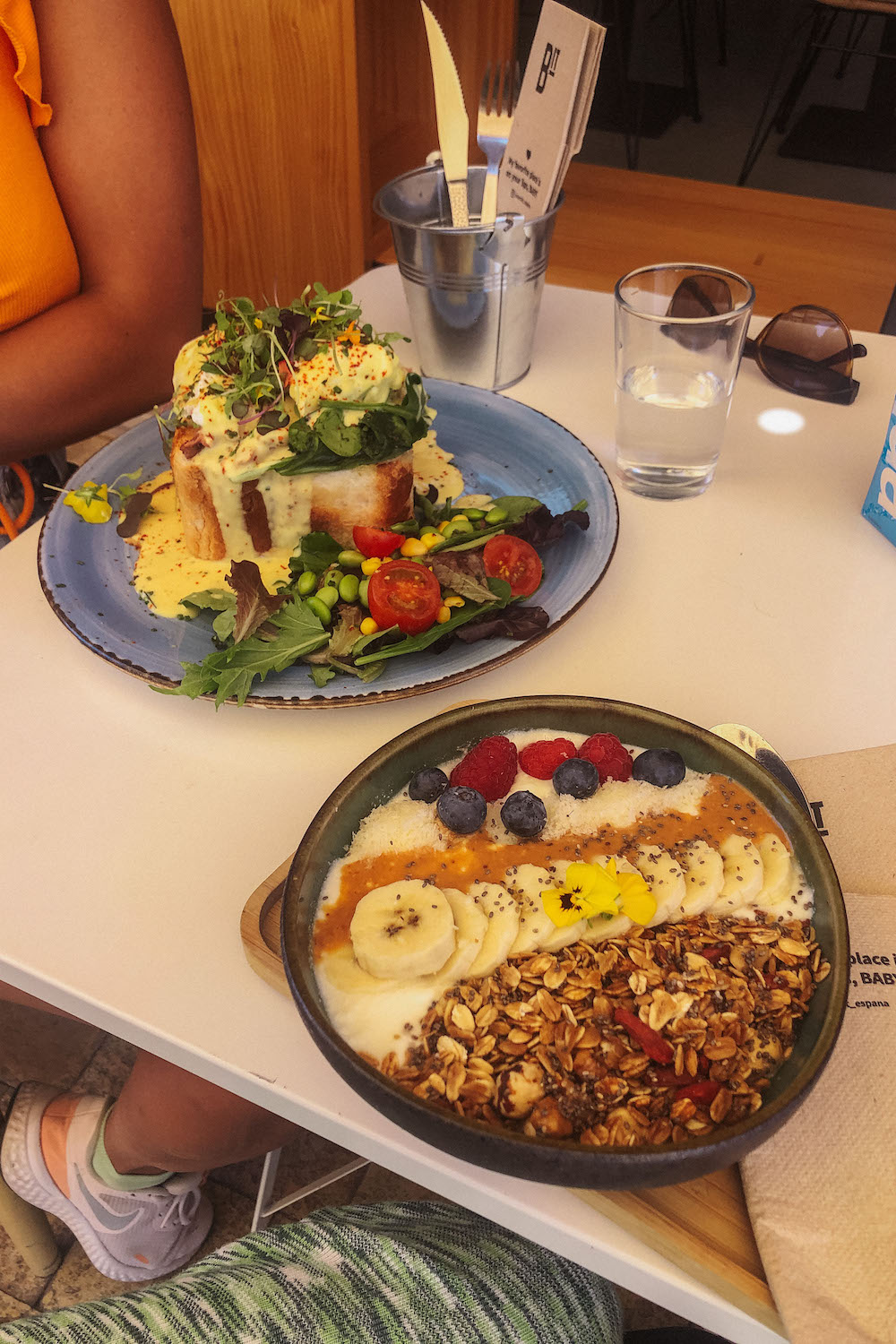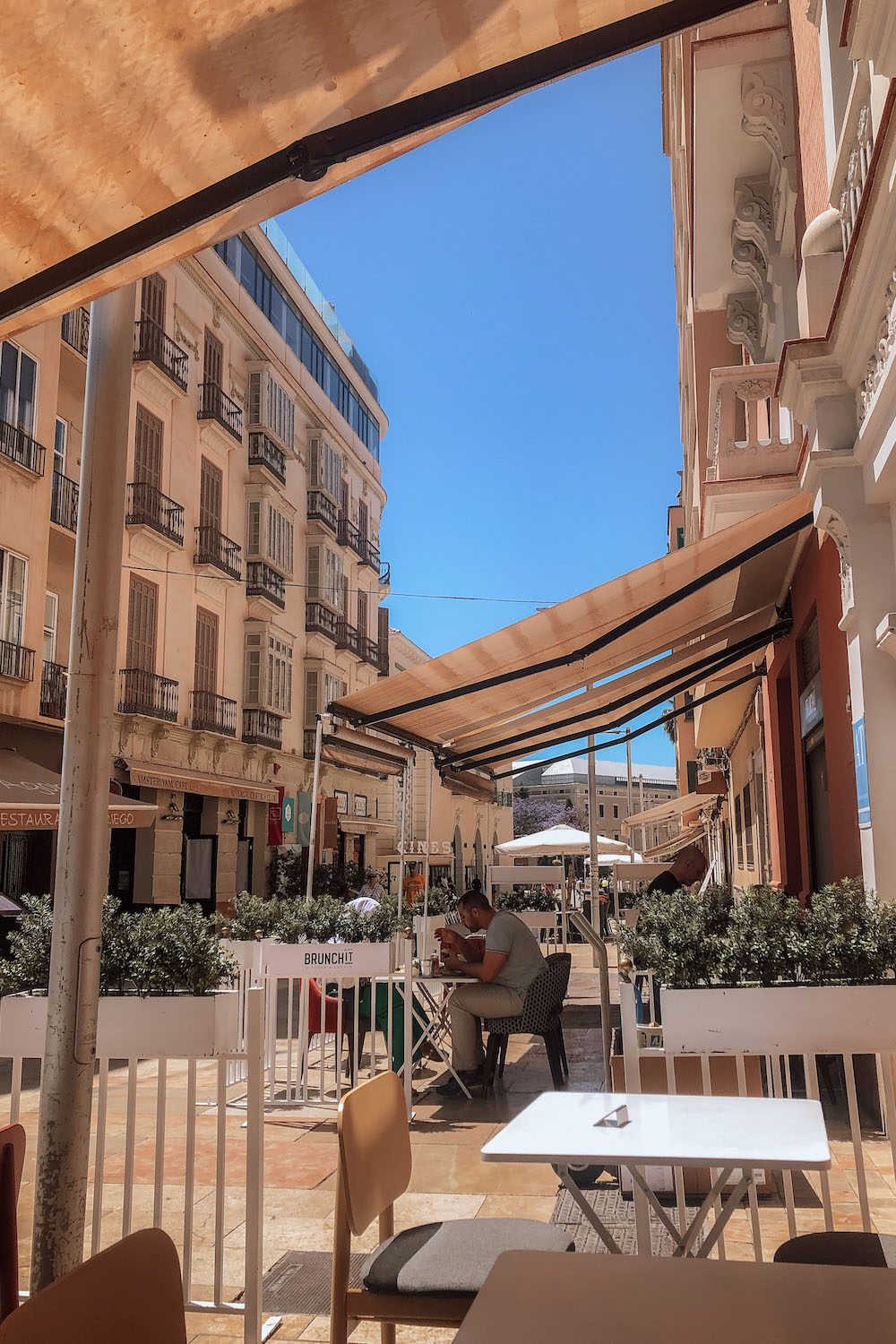 ? Explore Alcazaba
The Alcazaba is the best-preserved Moorish fortress palace in Spain. It's a historic palatial military fortification that towers over the city of Malaga. It was the palace-fortress of the city's governing Muslims.
? Wander along Muelle Uno
Muelle Uno is a sunny corso that lines the waterfront towards Playa la Malagueta. The promenade is lined with restaurants, shops and the entrance to the stunning Pompidou Art Gallery. Muelle Uno is the perfect place to wander around the pop-up markets and browse for somewhere to enjoy a waterside cocktail.
? Check out Centre Pompidou – Art Gallery
The Pompidou itself is easy to find as its entrance is located within a giant large glass cube. Resembling what I could only call a Rubik's-cube, it's colourful glass panels project an array of colours down in the gallery.
? Tapas along Monolito de Plaza
Tapas are a traditional in Spain – they are served as either hot or cold appetisers designed to be shared. This practice was created to make dining more fun and sociable. Some of the most popular Spanish tapas include;
Jamon Serrano (dry-cured ham)
Tortilla Española (Spanish omelette)
Boquerones en Vinagre (fresh anchovies)
Albondigas en Salsa (meatballs in rich tomato sauce)
Patatas Bravas – one of my favourites!
Croquetas
Espinacas con Garbanzos (Spinach with Chickpeas)
Calamares fritos (Fried Squid Rings)
Monolito de Plaza transforms overnight into a bustling hub for eating, drinking, and socialising – so where better to find yourself on your last day in Malaga?
? Check out the panoramic views from Vista Lookout
For the best view over Malaga, Vista Lookout is easily accessible from along the beachfront. The walk is short, but steep and hot in the Summer. It's the perfect place to work up a sweat before heading to the beach!
? Go for a swim at Playa La Caleta
La Caleta is one of Malaga's most popular beaches due to its easy access. While it's also quite close to Playa la Malagueta, it offers a different perspective over the Andalusian port of Malaga. La Caleta is a little further along the coastline than La Malagueta so usually it's a little less crowded and has some spots available under the shade of the palm trees. When you're ready for some beachside sangrias Chiringuito Oasis Playa is right along the sandbank.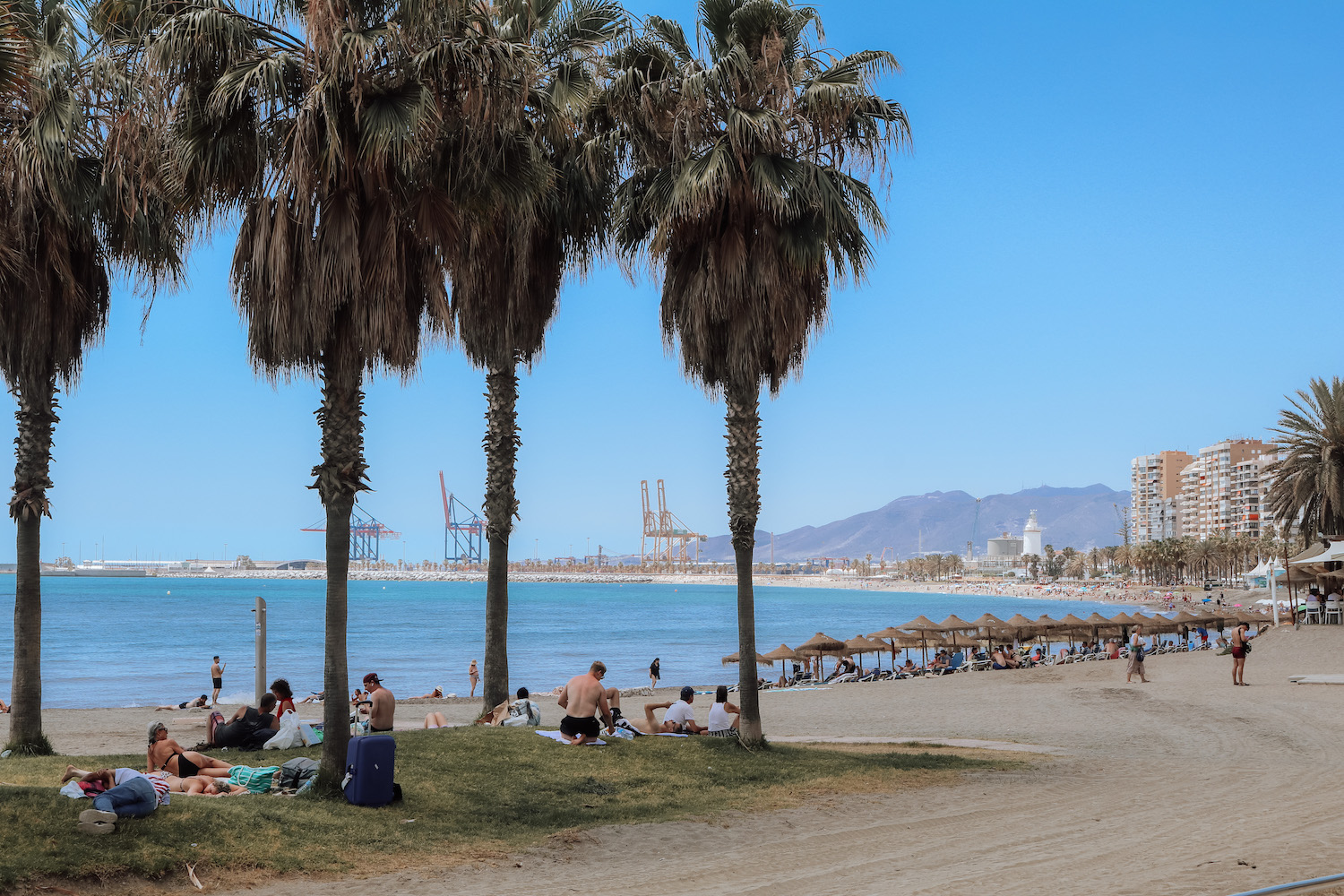 ? Spot the recently discovered Teatro Romano de Málaga
El Teatro Romano de Málaga is Malaga's oldest monument. The theatre was discovered at the base of the Alcazaba in 1951 while under construction. It was originally built in the first century BC but had been buried beneath the city for many centuries before being rediscovered. Now, you can visit the theatre several ways; either from Alcazabilla Street or you can also head inside (entrance is free).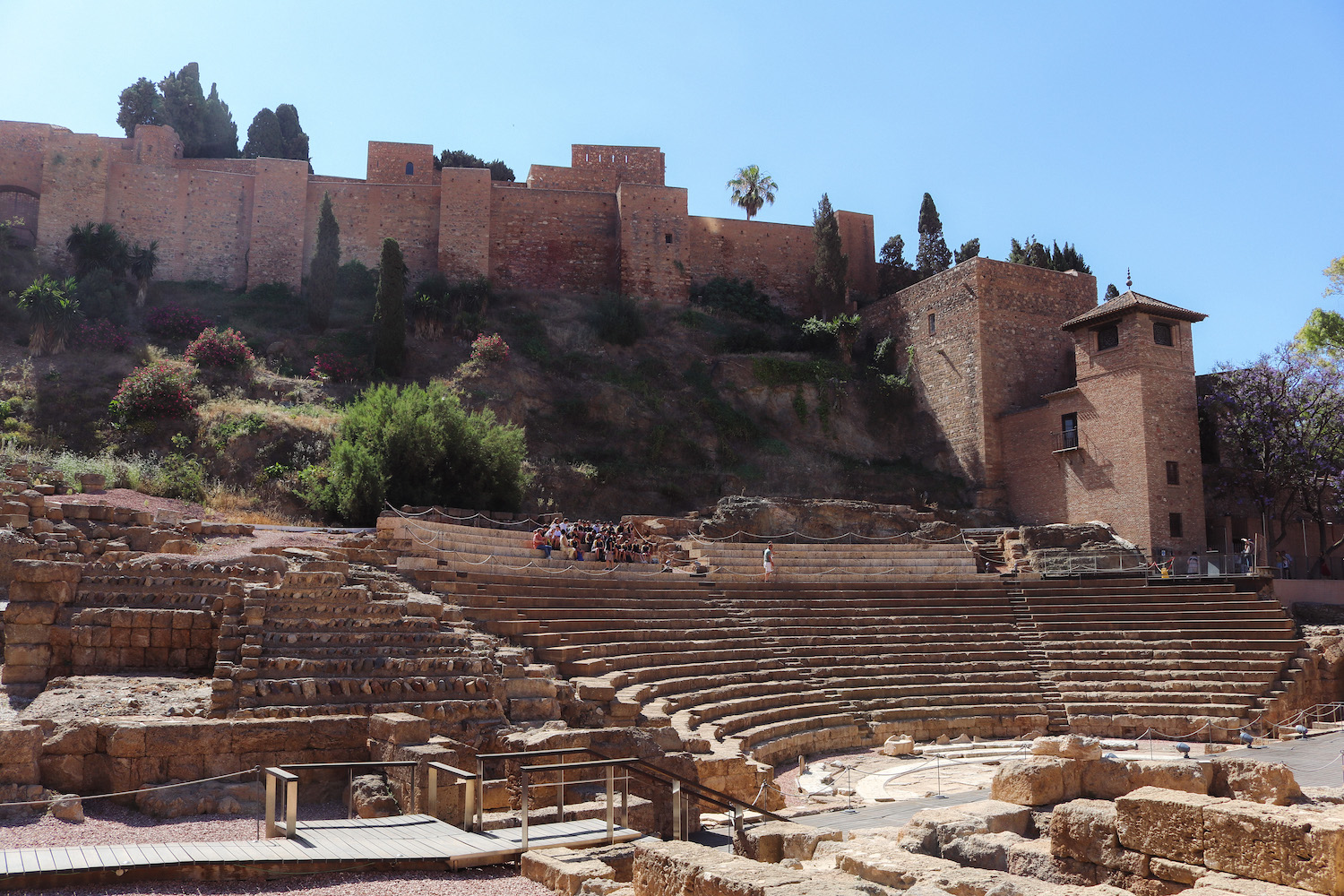 ? Rooftop drinks at La Terraza La Alcazaba
La Terraza La Alcazaba – it's all in the name. This rooftop bar is the perfect spot to enjoy some relaxing cocktails while overlooking the Alcazaba all lit up under the stars. The bar is located just a few steps away from the Teatro Romano de Málaga, so it's located fairly central within Malaga.
✨ Is Malaga on your bucket-list? ✨
➡️ Follow for more travel tips!