Boccadasse, a charming small fishing village just 20 minutes away from, is a must when you visit Genoa. It's filled with beautiful pastel-colored buildings, boutiques, restaurants, and of course a gelaterie. You could easily spend half a day here by taking in the views, swimming and grabbing a seaside lunch. 
How to get there;
From Genova Brignole station you can catch the Trenitalia towards Genova Sturla station. It's just one stop away, and then the walk down to the beach is about 15minutes.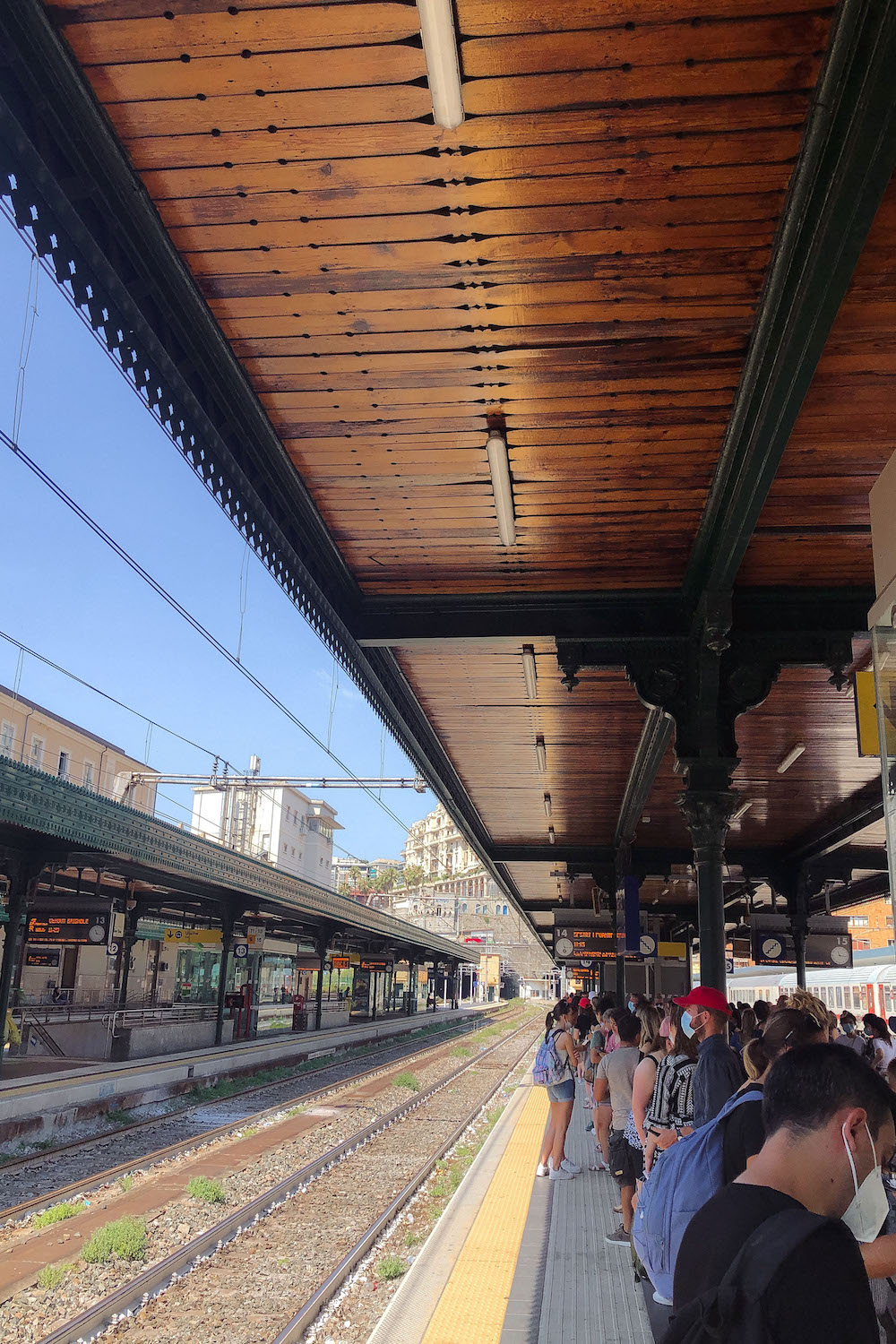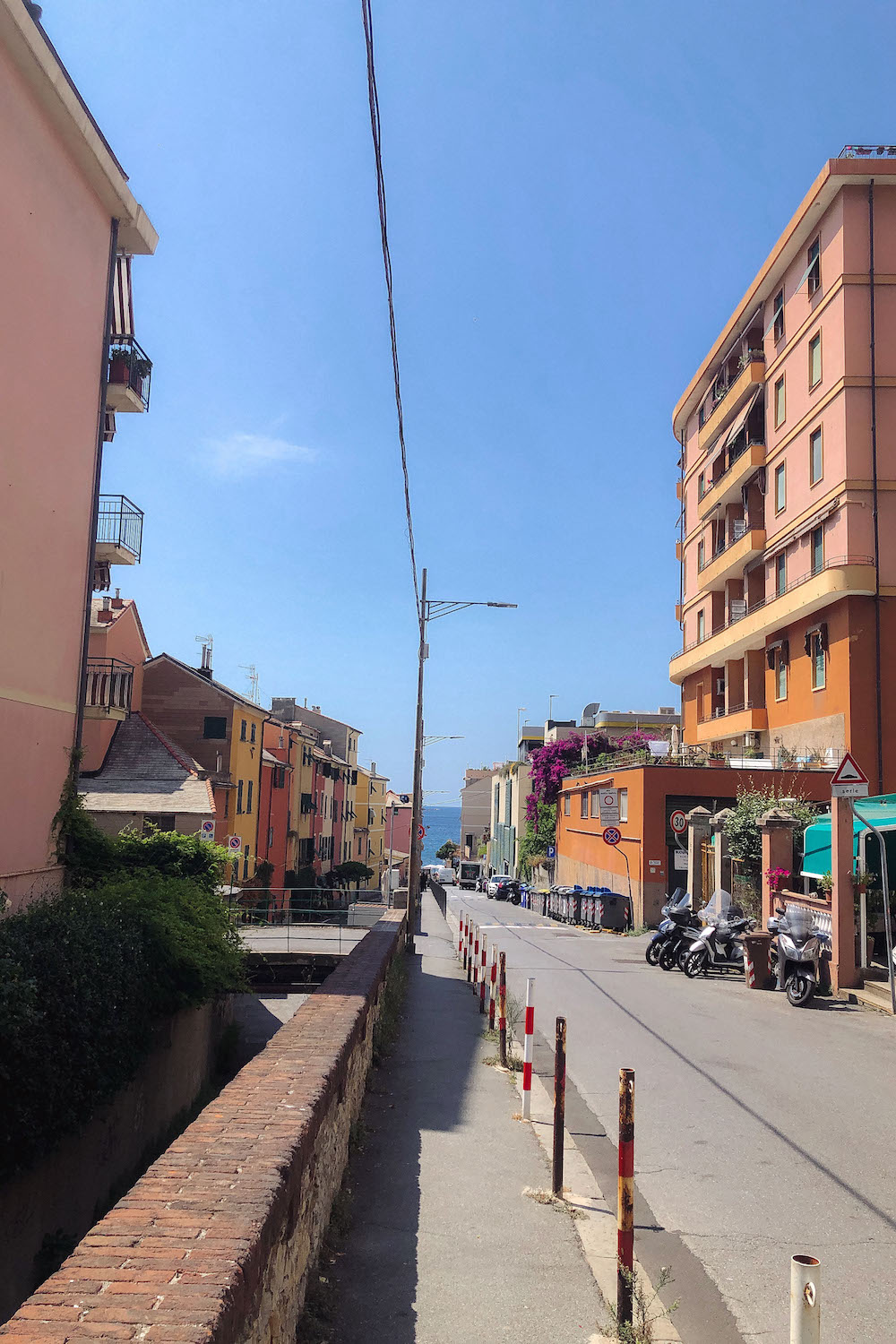 What to eat;
There's a few options around the beach itself but it is also quite a small area. The seating options are limited, so if you want something a bit cheaper your best option is to just sit on the cobbled beachfront with your takeaway food. 
For sit-down seafood and pasta, Antica Osteria Dindi, Trattoria Osvaldo or La Strambata
For a more luxury meal, Ristorante Capo Santa Chiara
For takeaway hamburgers, Lo Stramburger
For gelati, Yogurt and Steccheria Amedeo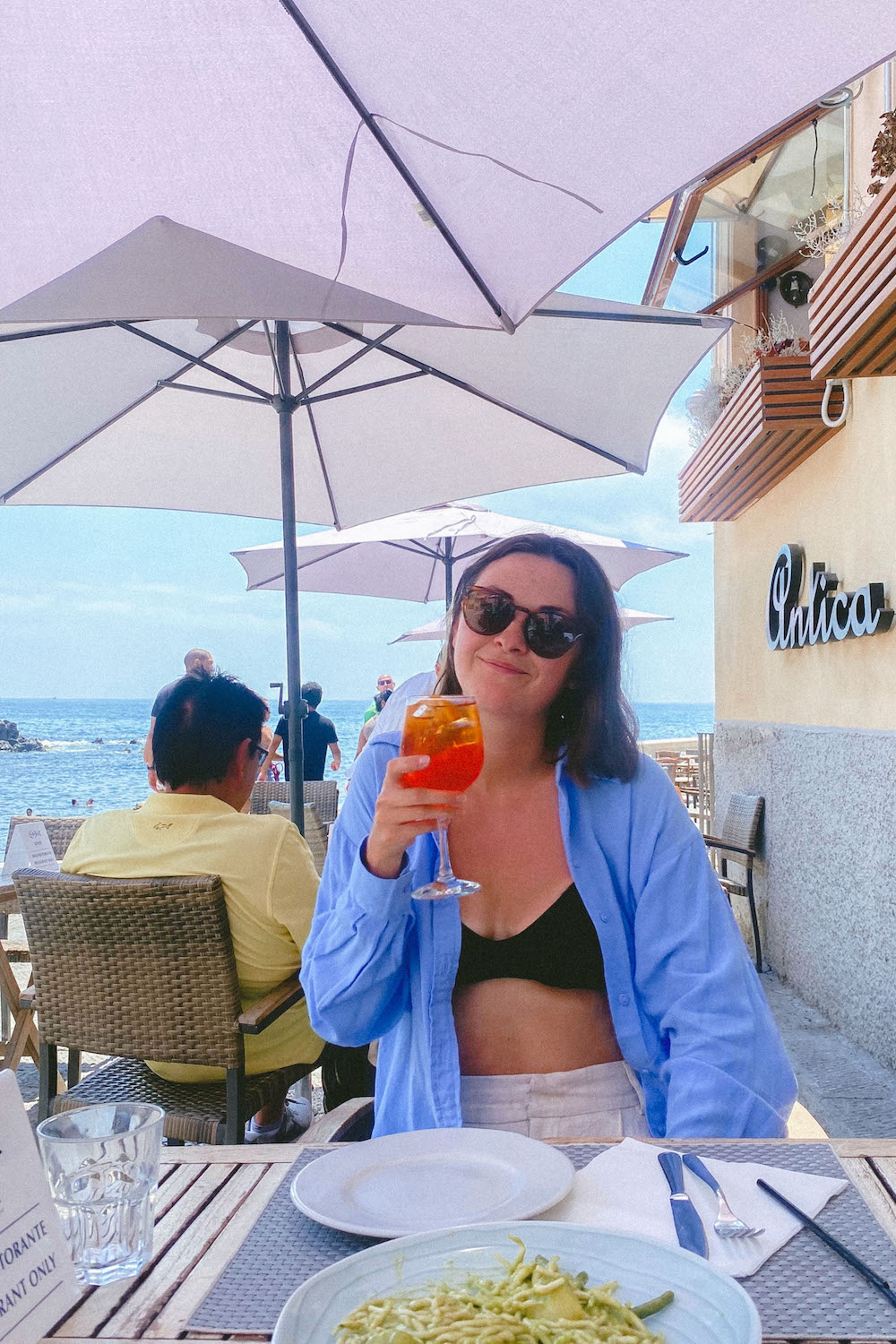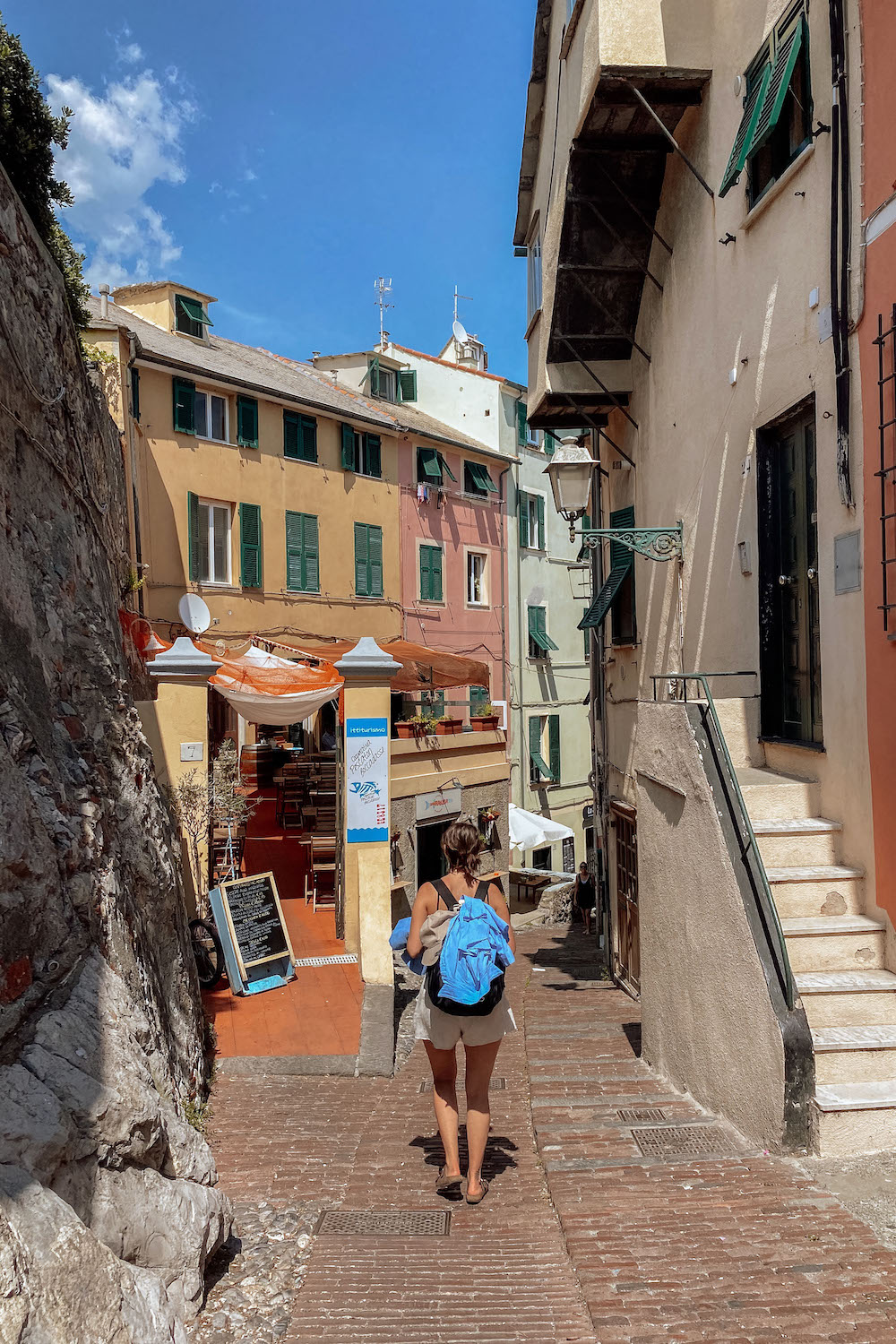 For views;
While it's easy enough to just walk around and spot the best views of the beach, my favourite was from Boccadasse punto di osservazione by the Church of St. Anthony of Boccadasse. It's just a short walk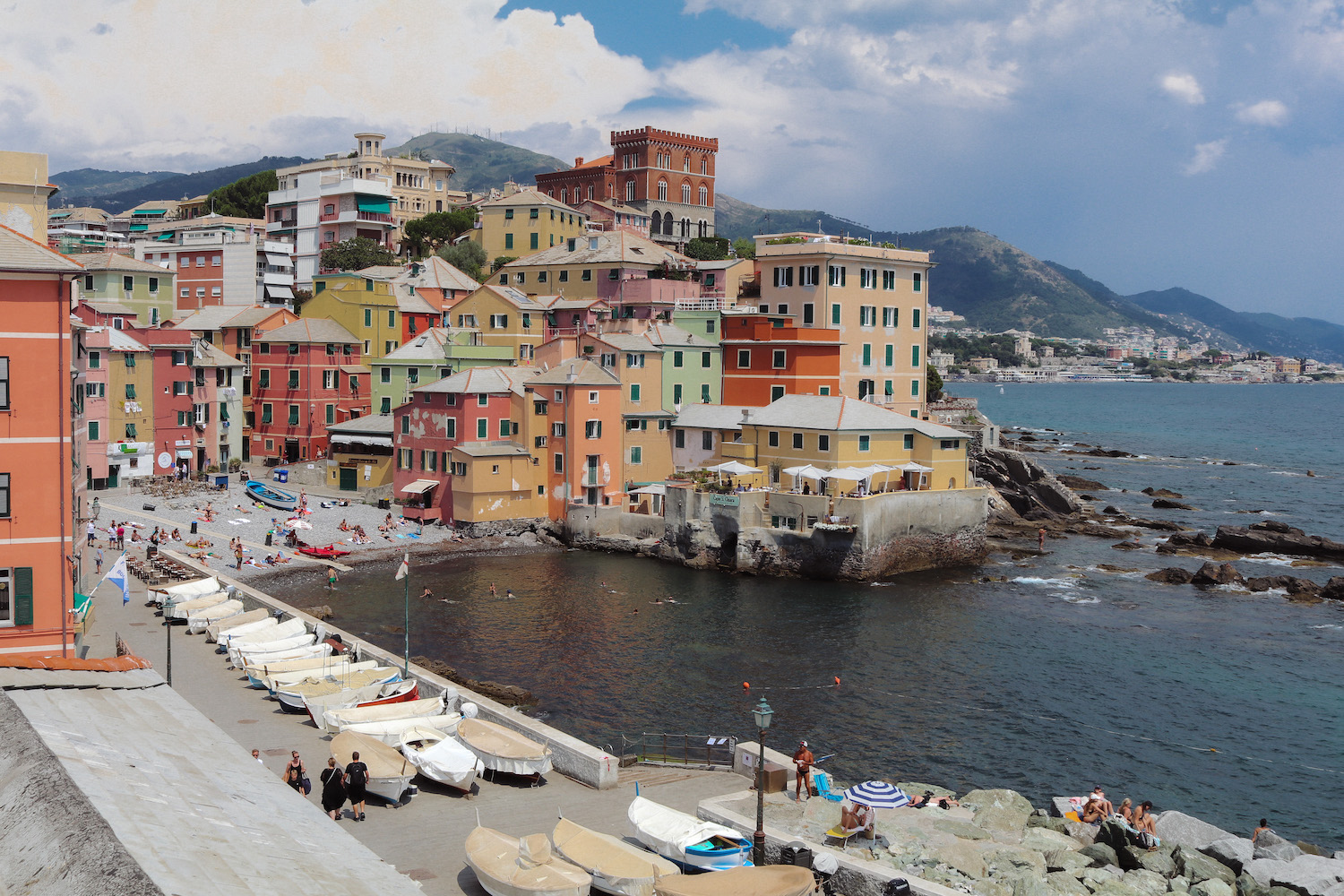 The Beach;
The beach itself is quiet and relaxed. There's a bit of seaweed and instead of sand there's rounded rocks and pebbles. There's one lifeguard and a small boardwalk that leads you down towards the waterfront. The rocks get hot in the sun, but they are thankfully smooth-edged and comfortable to sit down on. 
While I was there we only saw a couple other travellers, the rest were mostly locals. The spot was so reclusive that we only saw a few other travellers, the rest were mostly locals. Some backpackers had all of their luggage with them and used these to lean against. Others just made do on the rocks. The water was crisp but easy to get used to – it was perfect.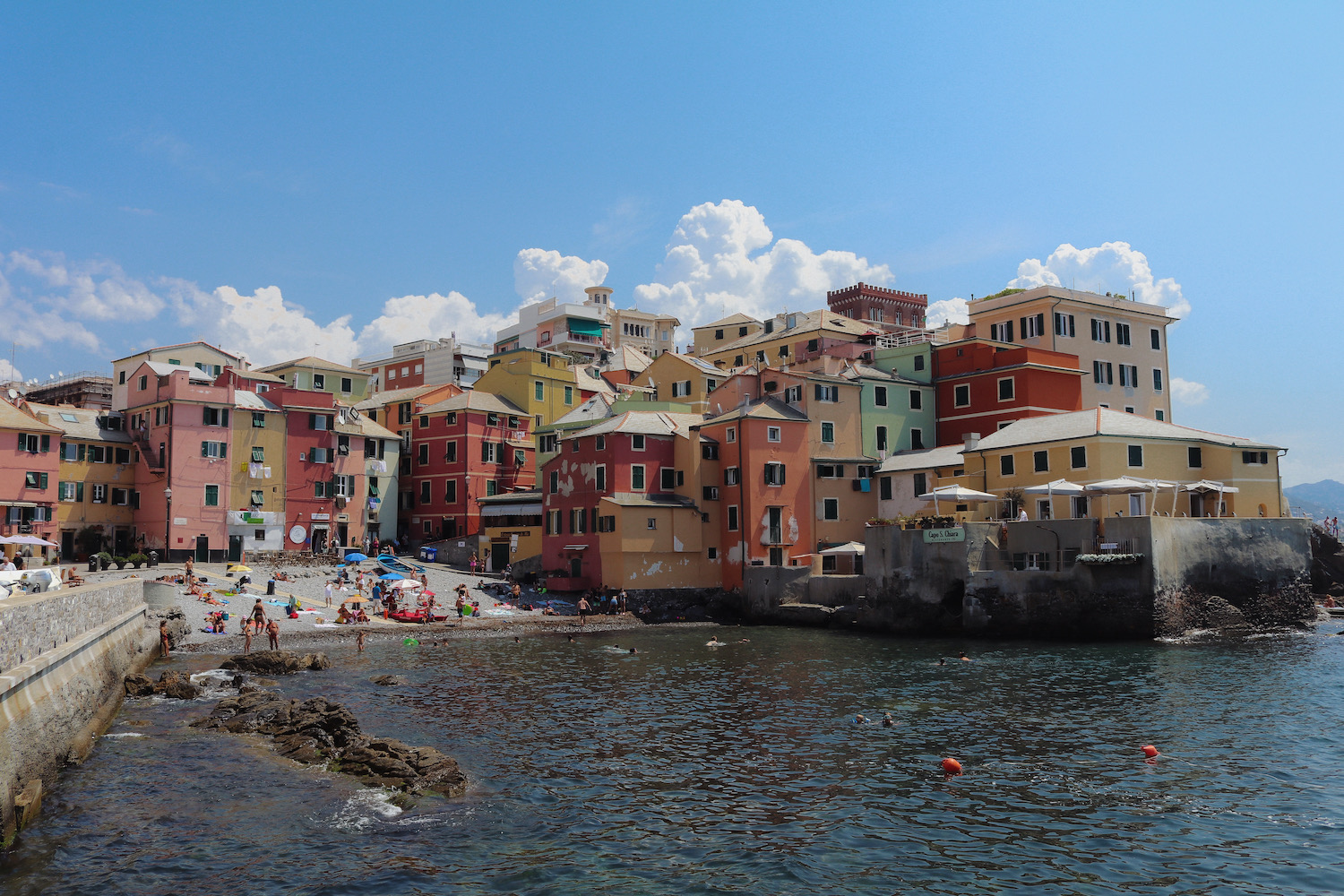 I'll let these pictures do the rest of the talking…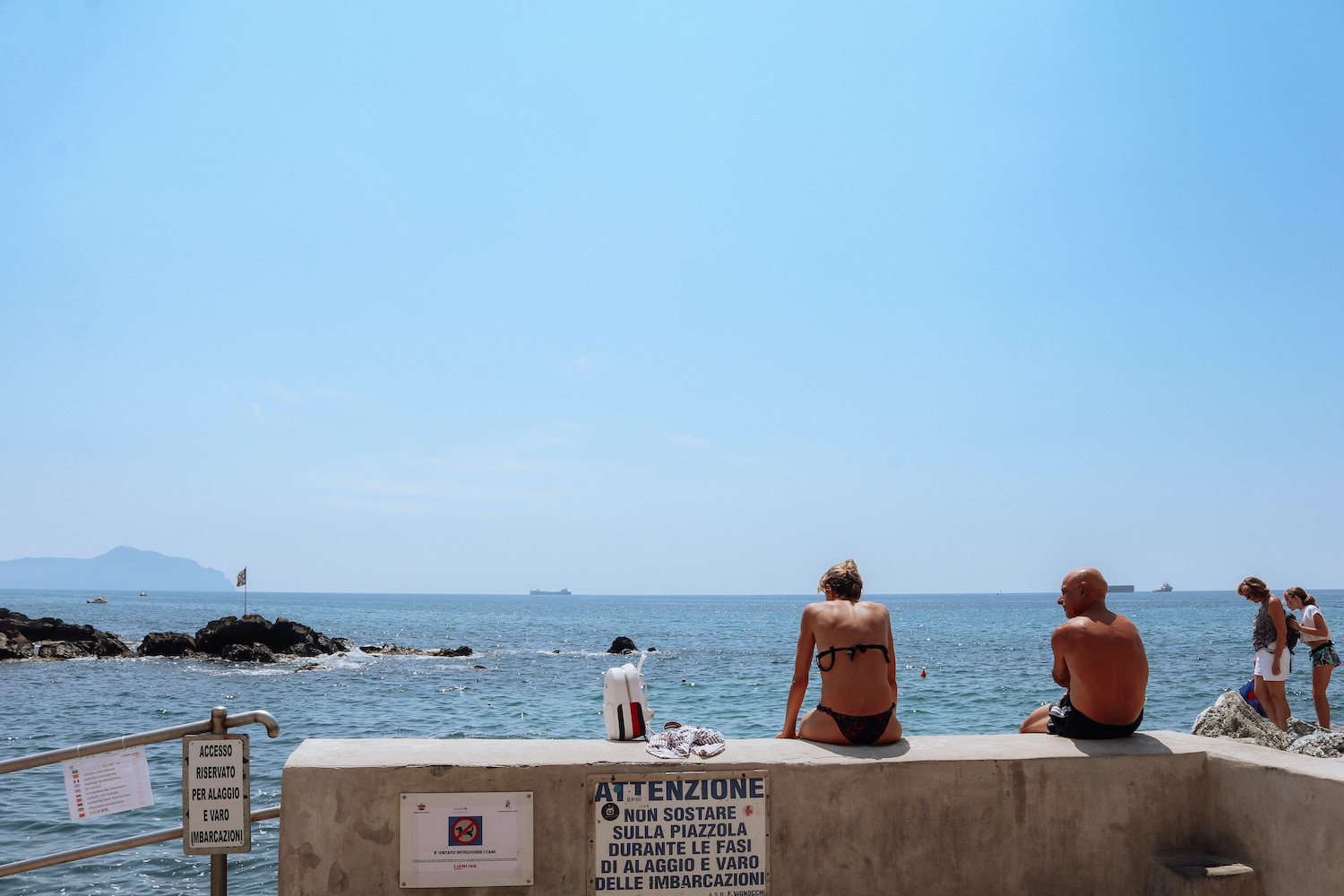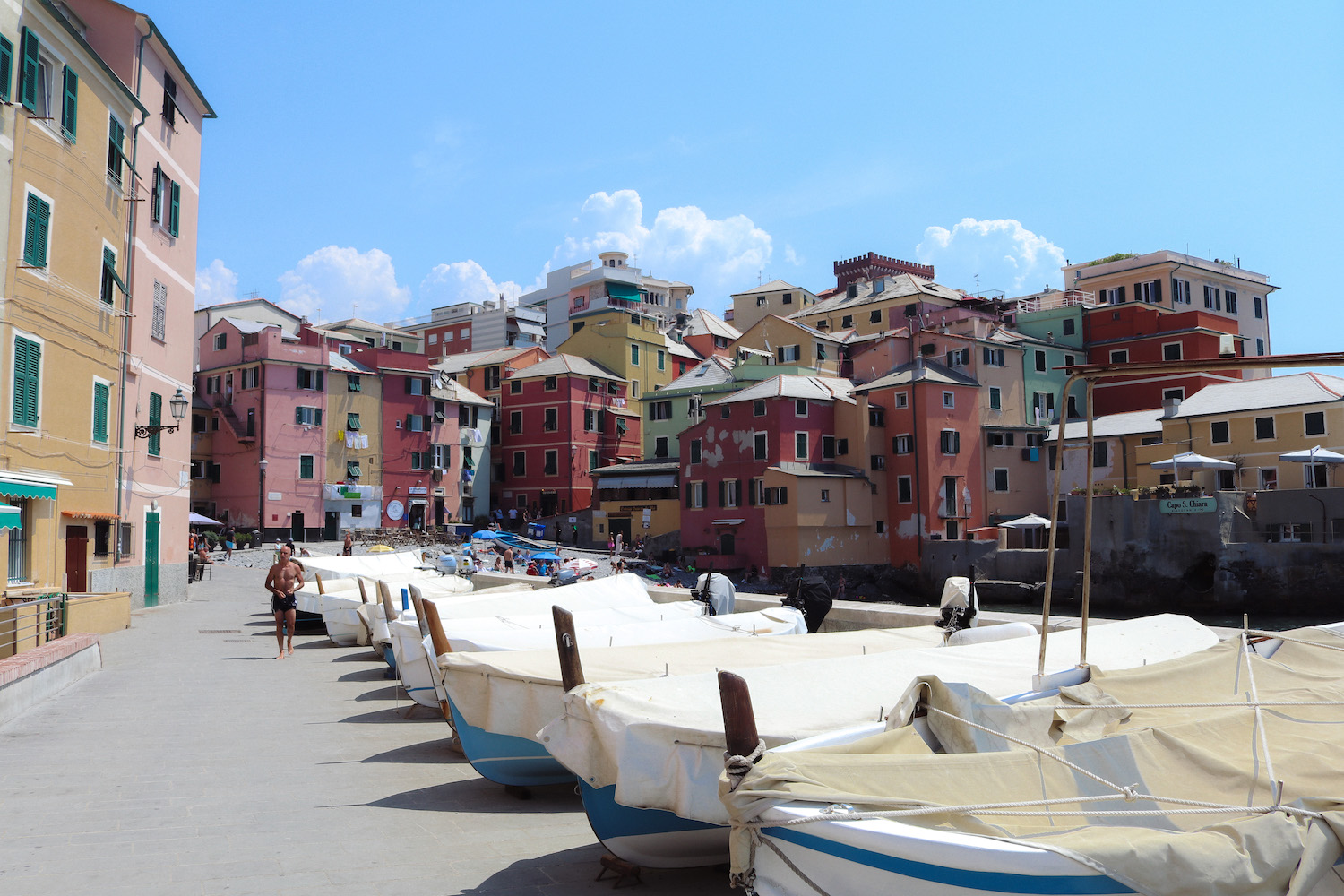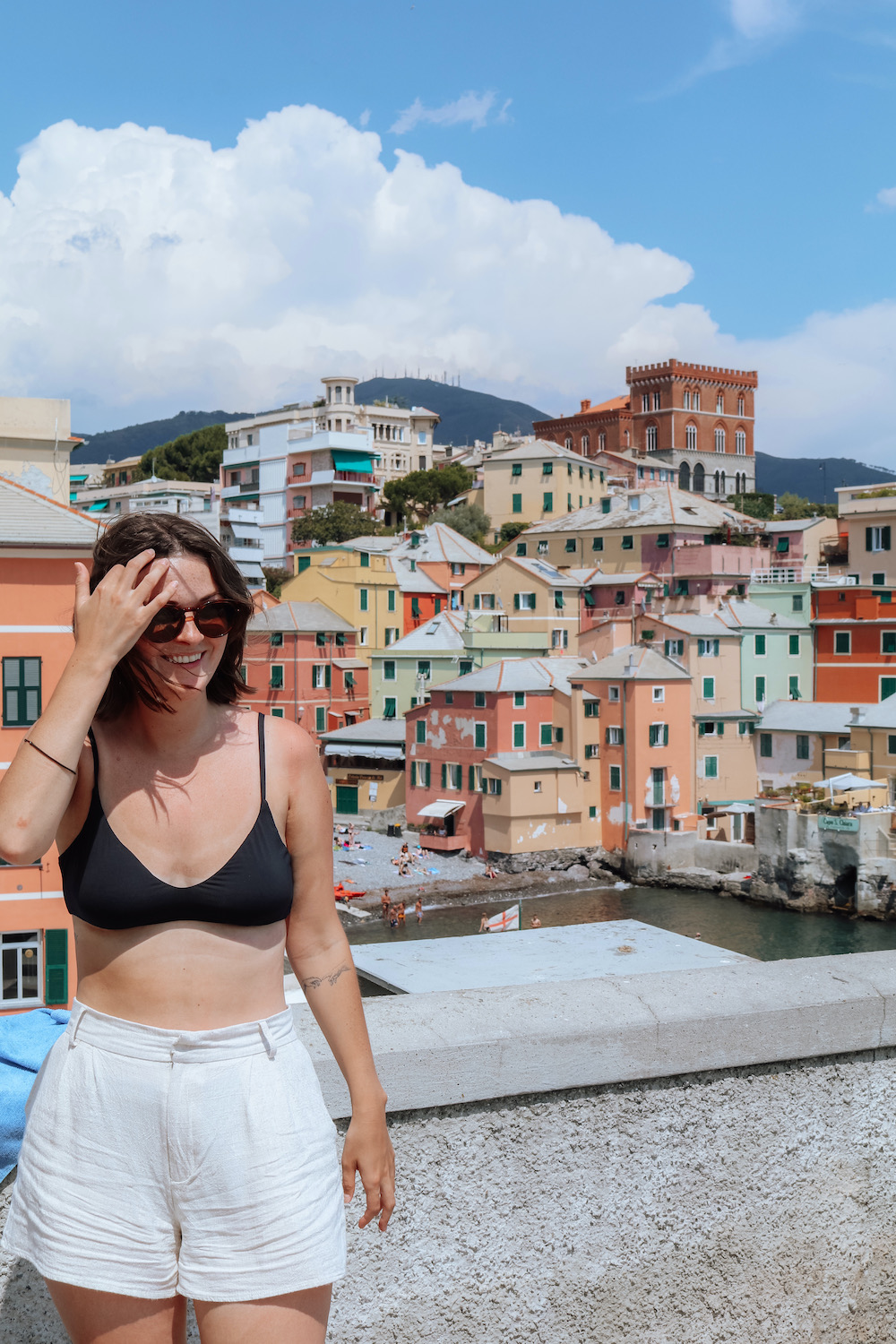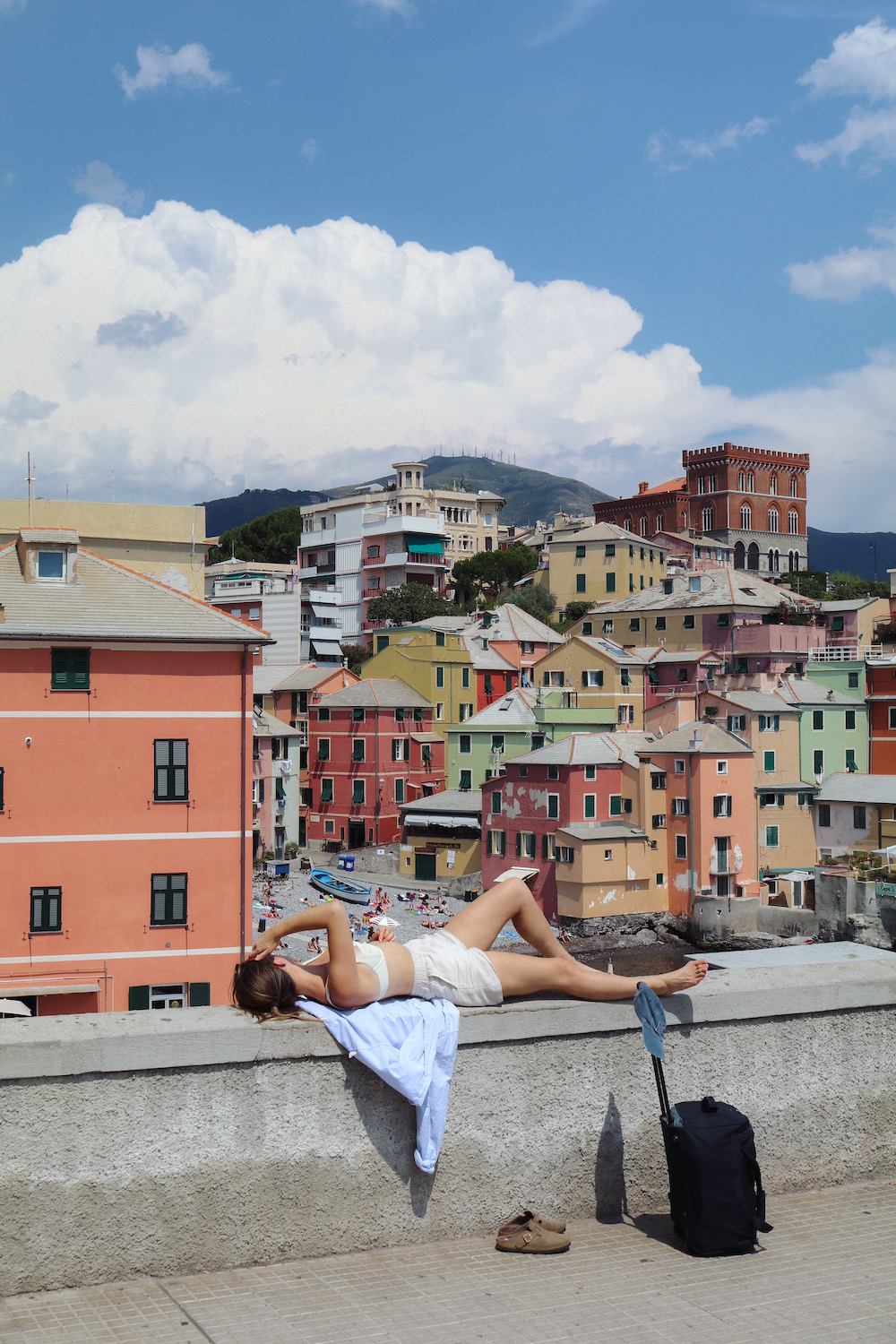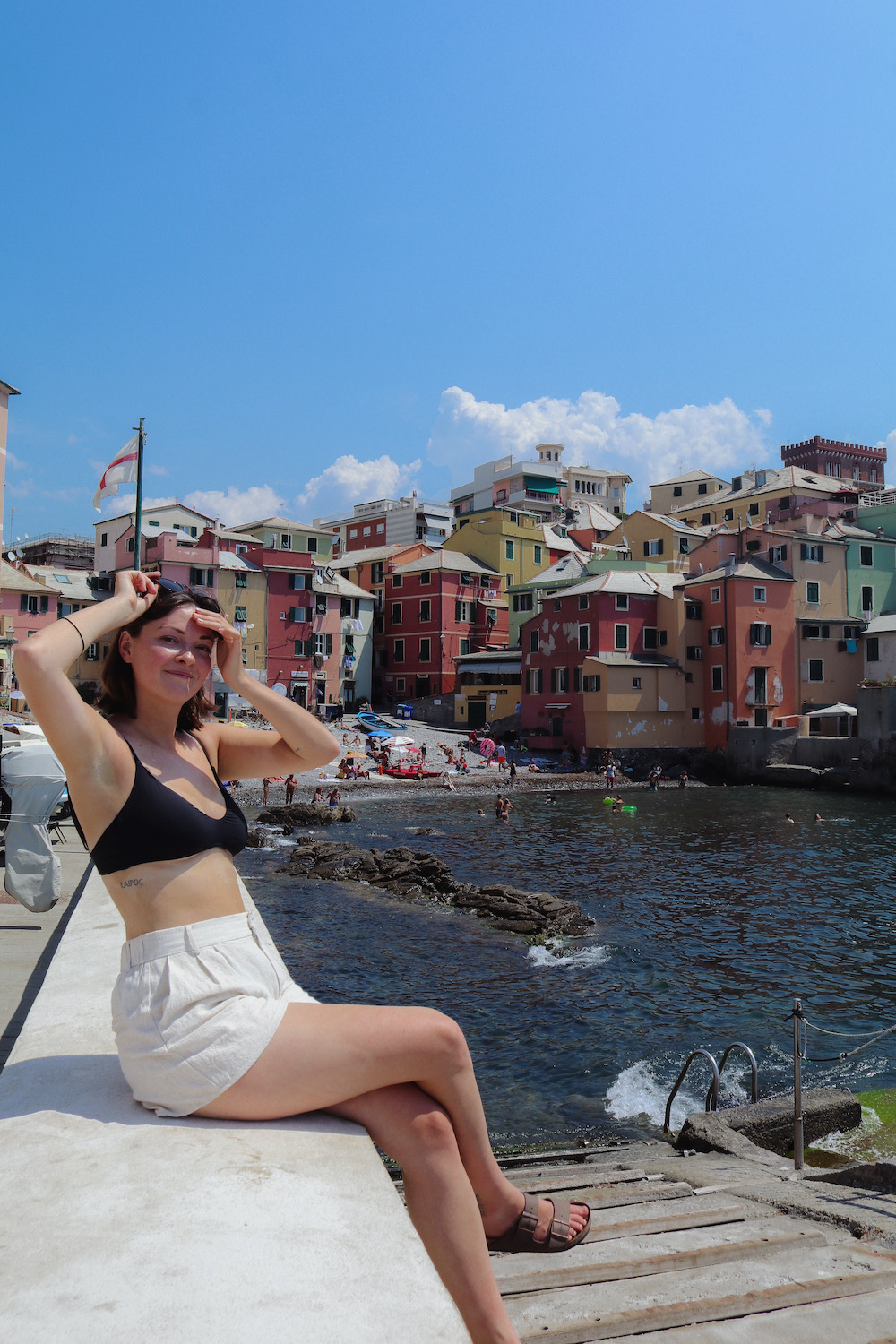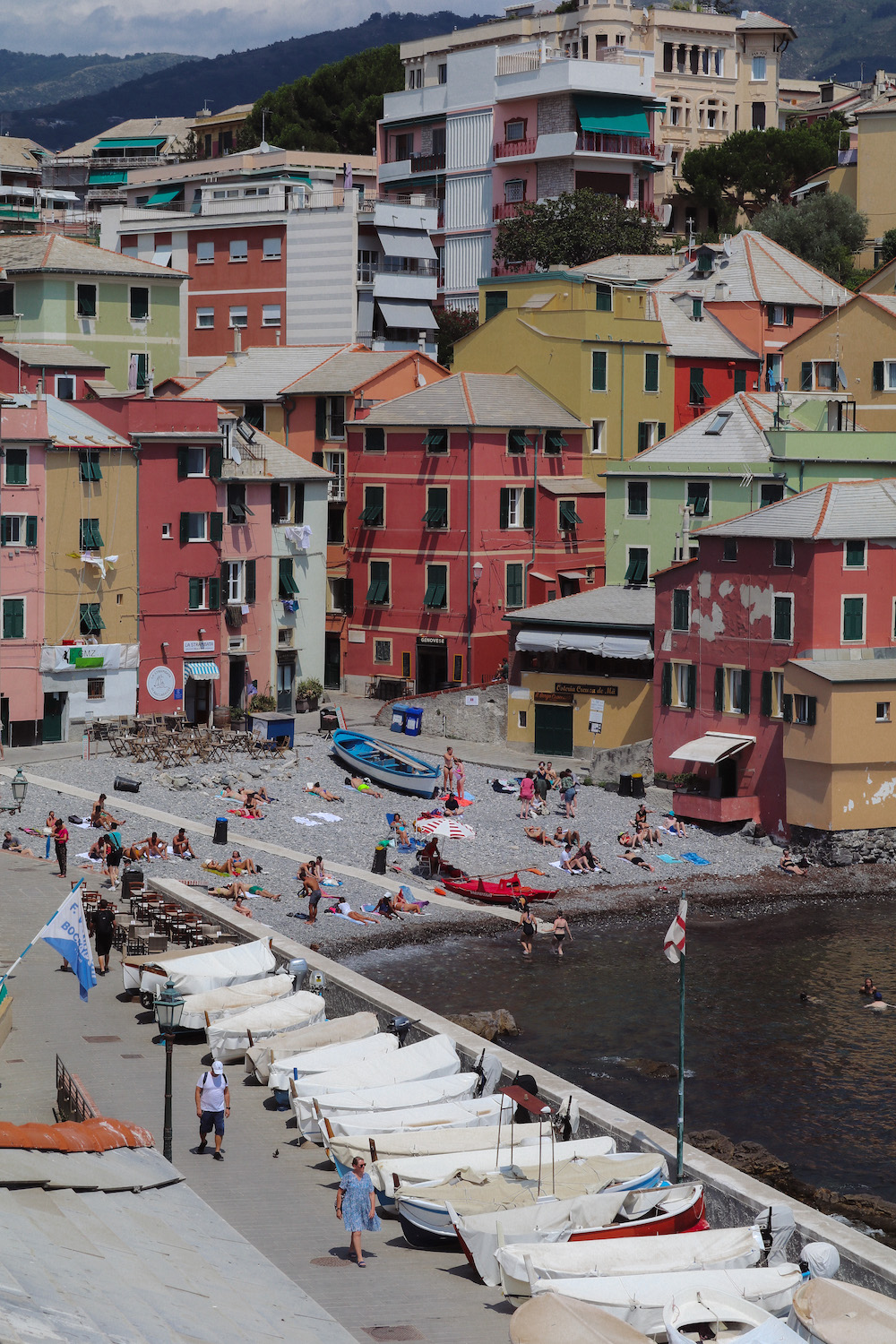 It's really worth the journey to Boccadasse while on your travels towards Cinque Terre. It has the same picturesque seaside villages, but without the tourists! The draw to this spot is the exclusivity of it all, so from me to you, let's keep this secret together… shh…