To all of the Sydneysiders exploring their own backyards, have you taken a trip down to Jervis Bay this year? Or do you plan to? Though it's just a short 3hr drive from Sydney's Northern Beaches, their beaches show a HUGE contrast to our own. The water is crystal clear & bright blue, & as you've heard it's got
"the whitest sand in the world!"
So what to do?
Here's my itinerary for how to spend a weekend away in Jervis Bay…
To break it down;
Day one – Exploring Booderee National Park
Day two – Hiking the White Sands Beach track
View this post on Instagram
Day One; Exploring Booderee National Park
? Brekky at Hyams Beach Store & Cafe 
Hyams Beach Store & Cafe is the highest rated cafe in the area on Tripadvisor, so where better to start your Jervis Bay journey? Kick back on the sunny verandah and enjoy some beer, wine, and tasty meals. 
?️ Booderee National Park
Entry to Booderee is based upon vehicles. A 2-day pass for one car/motorcycle costs $13.00 and can be bought online or at the entrance to the park. For those visiting by foot or cycling, entry is free – although by foot would be difficult to get around as the park is over 63km². If you are camping within the park, different permits need to be organised online. 
Note: Keep in mind that even though the permits are sold for 2-days, the park is only open from 7am–6pm unless you are a camper.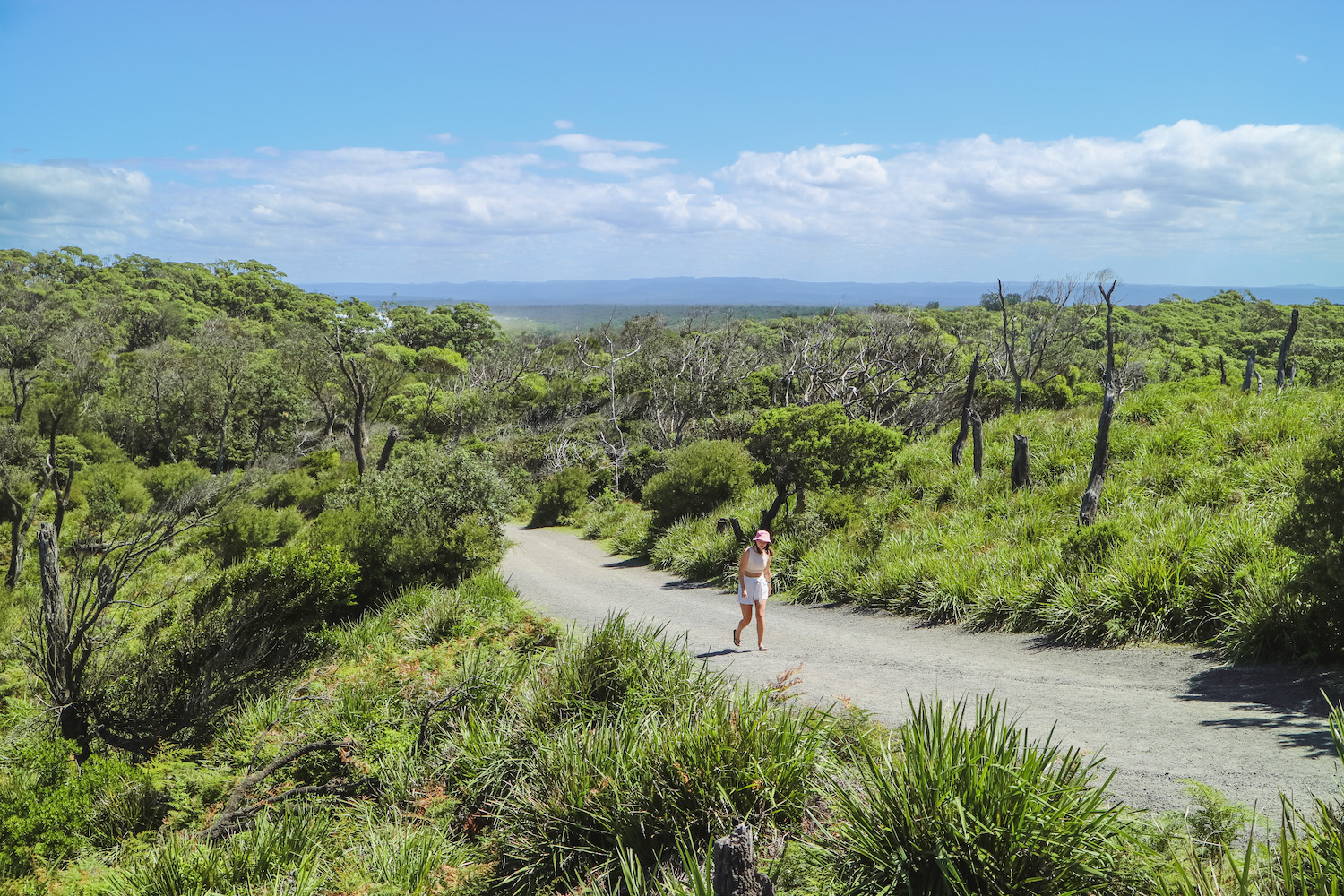 ? Cave Beach
Our first stop for Booderee is Cave Beach! From the park's entrance it's a 10 minute drive to the carpark, and from there it's a short 5minute walk down the dunes towards the caves. 
A pleasant surprise upon arriving at Cave Beach is the Kangaroos. I actually stumbled across them by accident. It turns out that they are pretty much everywhere in Jervis Bay. They love Booderee National Park, and can be found lazing around by the picnic area by Cave Beach. I personally expected the caves to be a bit bigger, but it's still a very unique landscape to explore. Wander down the sand dunes to the beach & wander through the caves at low tide…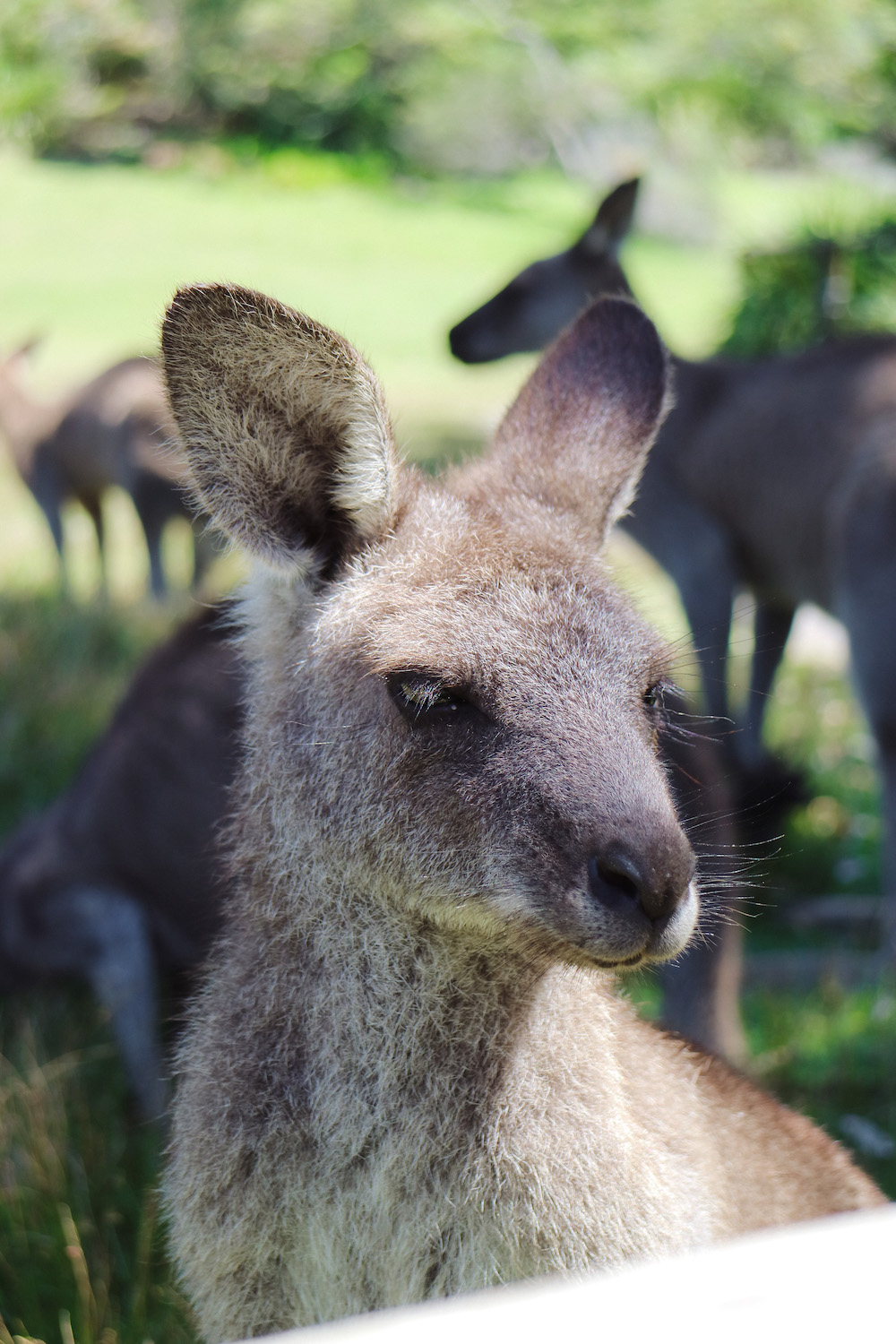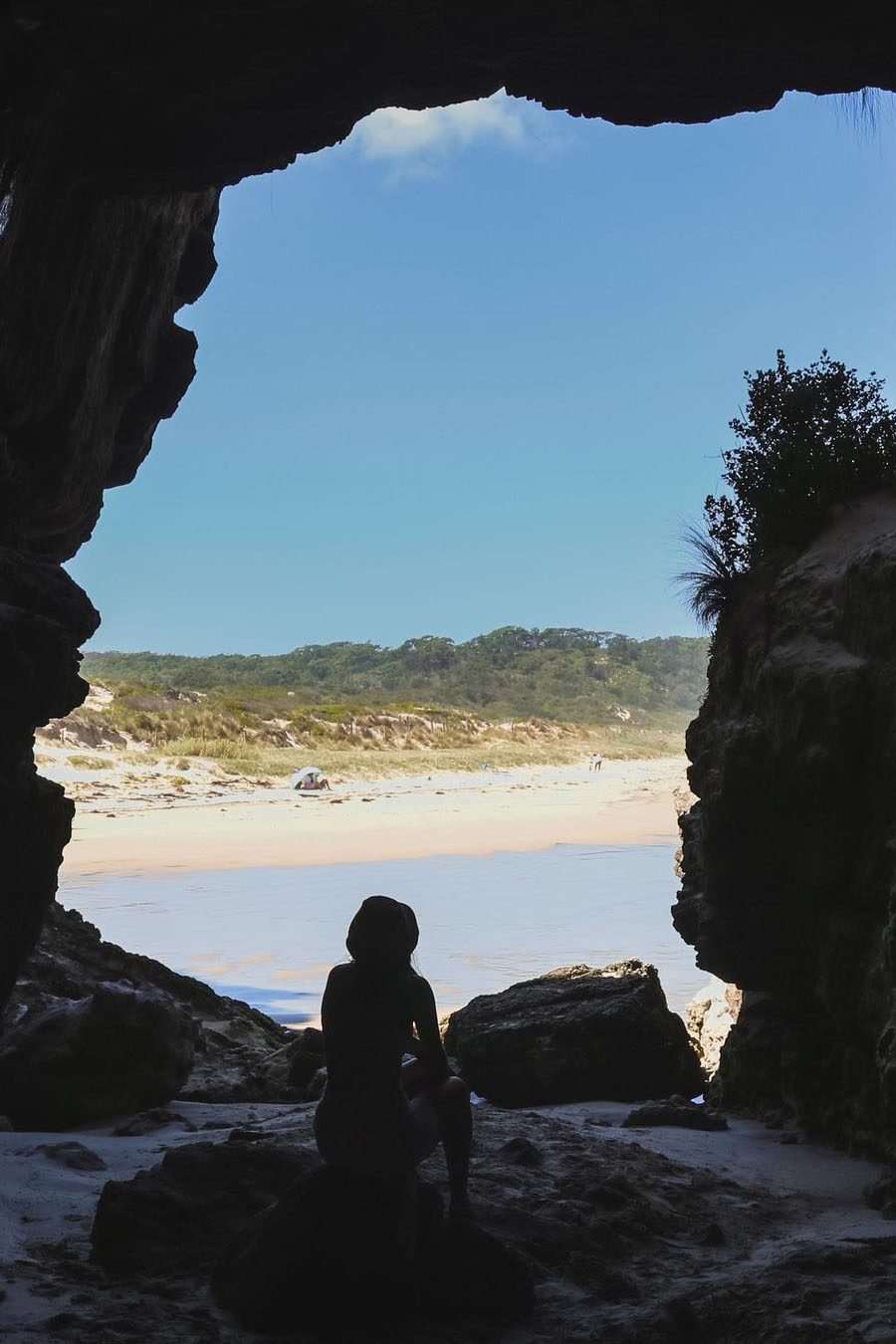 ??
Murrays Beach
My favourite beach within the park, Murray's is the perfect place to relax. While the families take to Green Point, Murray's Beach is much more laid back. You can also do the Murray's Loop Walk which takes about 2.5hours to complete the 5.4kms. 
For travellers camping within the park this is also one of the best spots around Jervis Bay to watch the sunset. I sadly couldn't witness it myself but I sure wish that I had!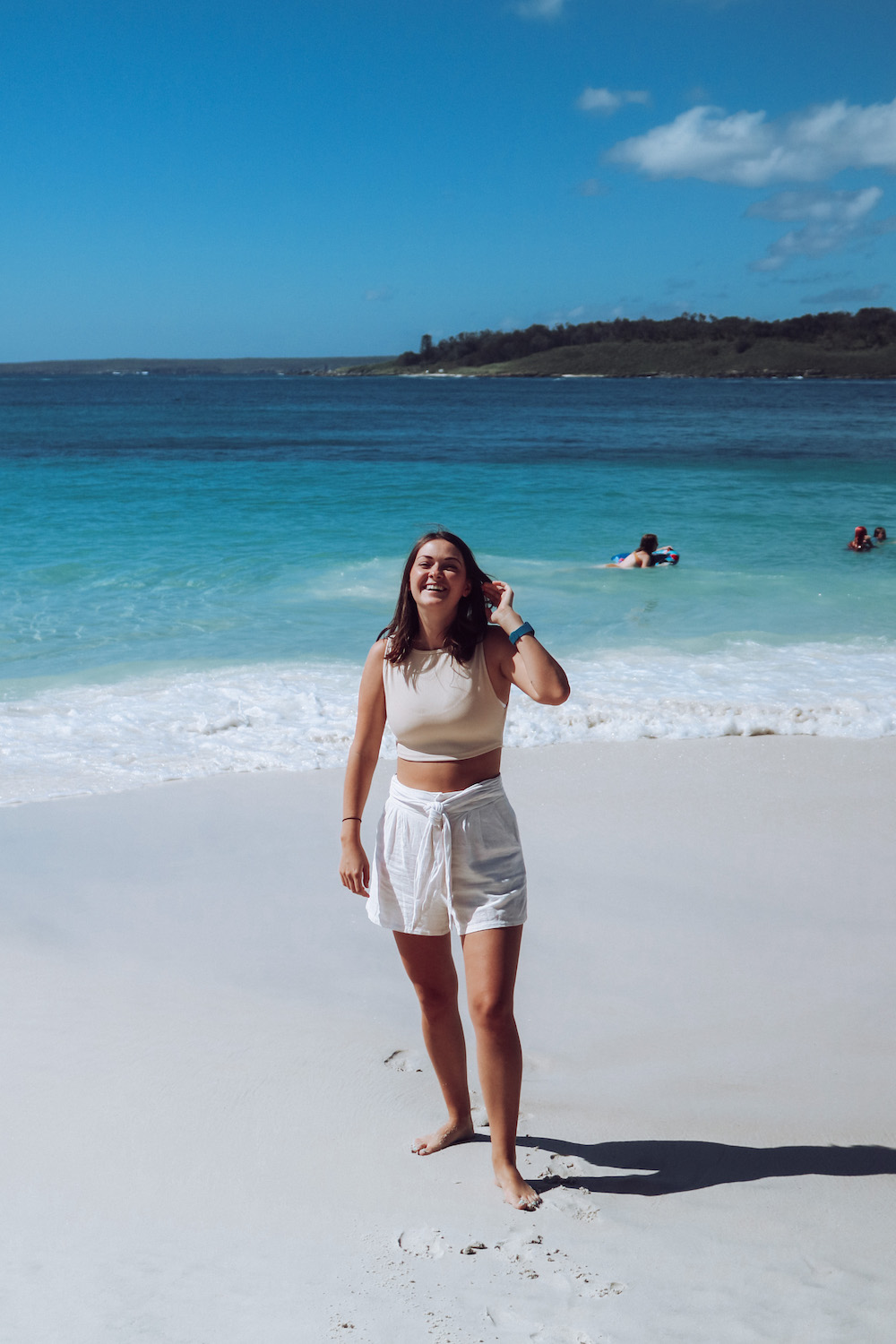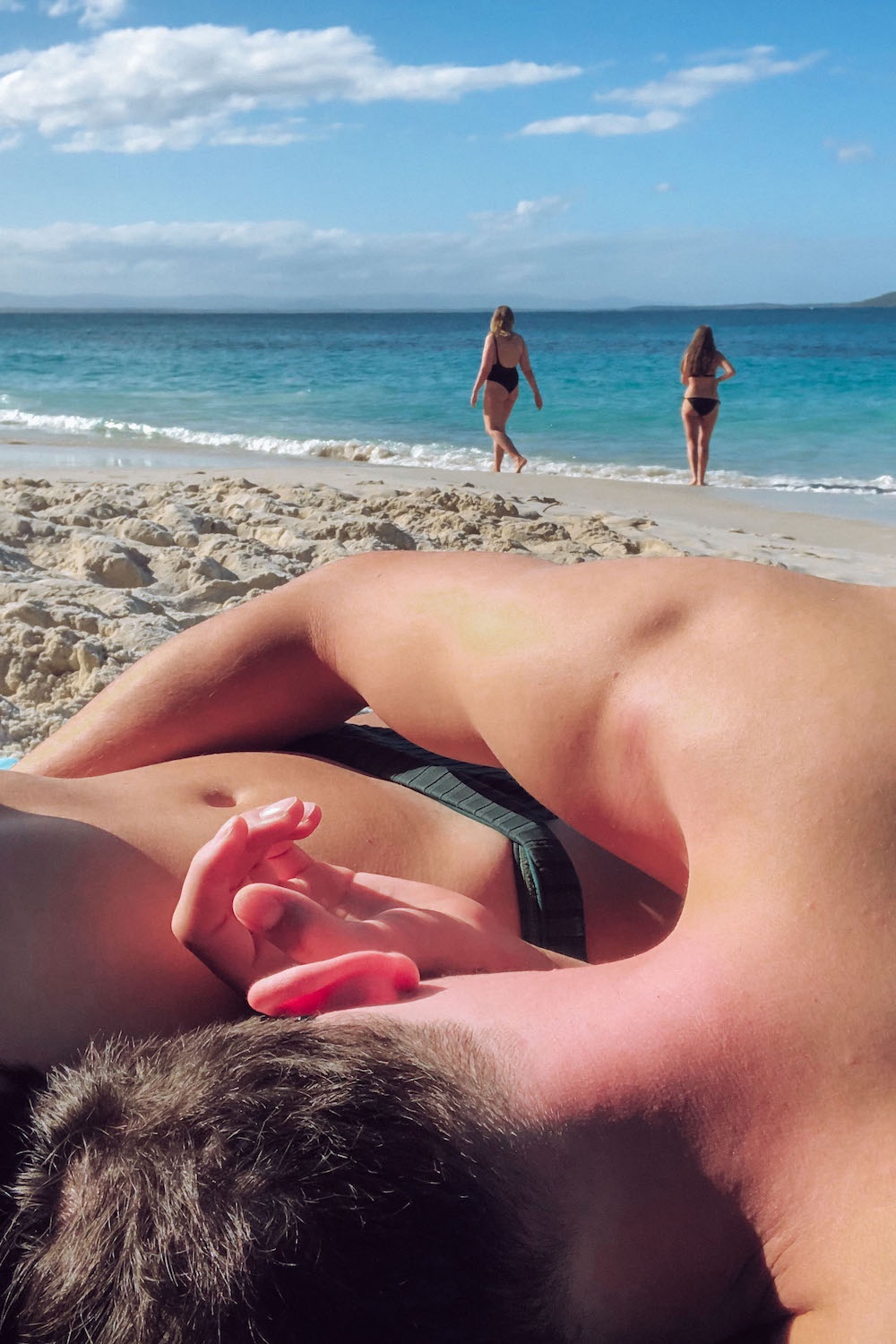 ? 
Sunset at Plantation Point
As I couldn't watch the sunset within Booderee, the next best spot to watch the sunset is from Orion Beach near Plantation Point. From here you have a perfect westerly view over the water. 
? Dinner at Husky Pub
For dinner we went to the Husky Pub (Huskisson Hotel) – it was packed! Not surprising for the only pub in town. It's the best spot around for great food, good company, cold beer, cracking cocktails, and stunning views… I got a delicious vegan burger!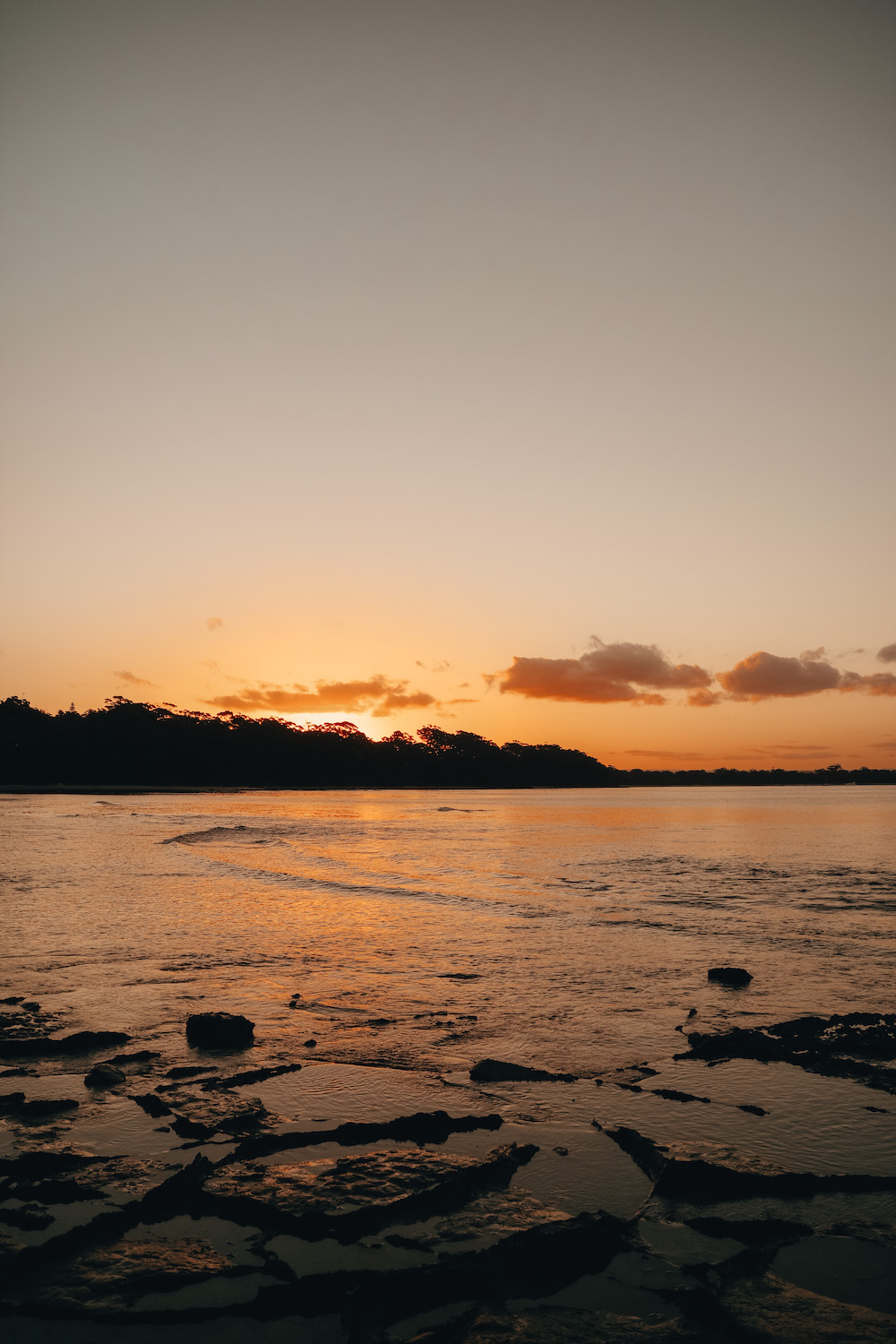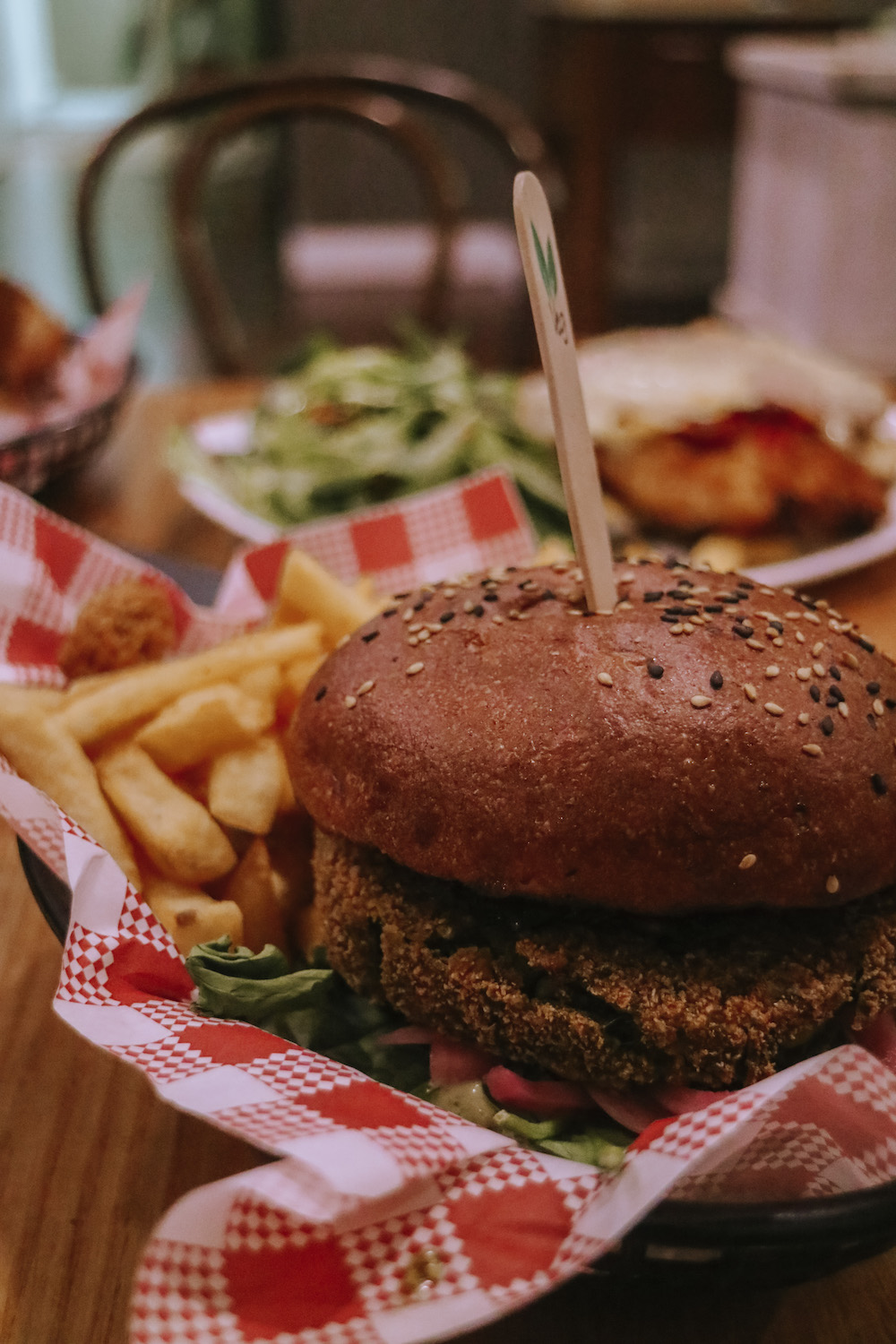 Day Two; Hiking the White Sands Beach track
?
Go for brekky at Salty Joe's
Located right in the centre of Huskisson, Sloppy Joe's usually has a line out the door! The cafe offers Southern Californian style food and drink, and a very delicious eggs benny!
?
White Sands Walk
(4km one way | 1-1.5hrs) 
The White Sands Walk is the perfect way to experience Jervis Bay's famous white sand beaches all in one day. This walk includes; Nelsons Beach, Blenheim Beach, Greenfield Beach, Chinamans Beach & Hyams Beach. The walk can be done from whichever direction you choose, but the most popular direction follows from North to South – Nelsons Beach to Hyams Beach. This allows you to finish at the famous Hyams Beach. At Hyams Beach there are a few cafes where you can treat yourself to lunch after working up a sweat – or you can just enjoy the afternoon relaxing, swimming and taking in the sun.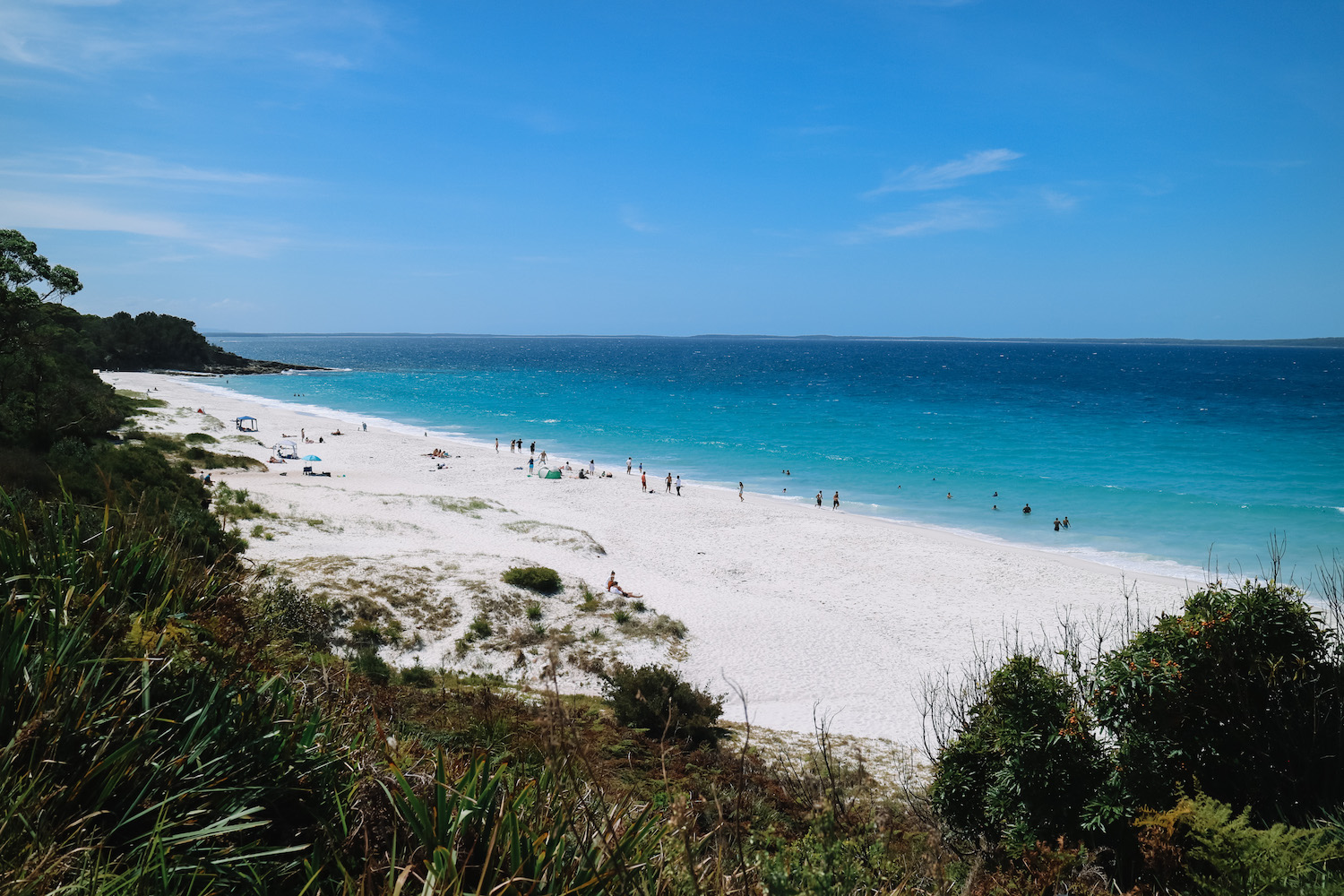 ?️ Dinner at the campsite
The best way to experience everything that Jervis Bay has to offer is by immersing yourself into nature. It's a camping destination, so for us our home base was Bream Beach Holiday Park. For an unpowered campsite it costs roughly $36 a night, and that's with access to public toilets and a communal kitchen. For our last night in Jervis Bay we cooked up some burgers and salad beside our friendly furry neighbours. 
And that's about it! What do you think I missed? Let me know in the comments of DM me on Insta!