Itching for that holiday escape?
With the fluctuating lockdowns and international travel bans, travelling within your own state has become the new normal for Sydneysiders. So where to go? I've got you covered.
Here's my top 10 Instagrammable day-trips surrounding Sydney… 
1. ⛰️ Tomaree Head Summit, Tomaree National Park
When I visited in September the entire walk was surrounded by vibrant yellow wattle trees. It made the experience all the more spectacular watching the yellow blossoms flurry in the breeze. 
2.2kms | 1.5-2hours (return)
It was very windy on the day I chose to do the hike, but this was almost perfect as it somewhat cancelled out the heat. The Tomaree Mountain Hike very quickly became one of my favourite hikes in NSW. It's not a very long hike, but it's mostly all uphill and up stairs and ladders. Most of the walk is under the cover of trees, but towards the summit it is mostly uncovered from the sun. There are a few places to sit down and a picnic table at the summit, so you can easily bring along a picnic lunch to enjoy after the walk.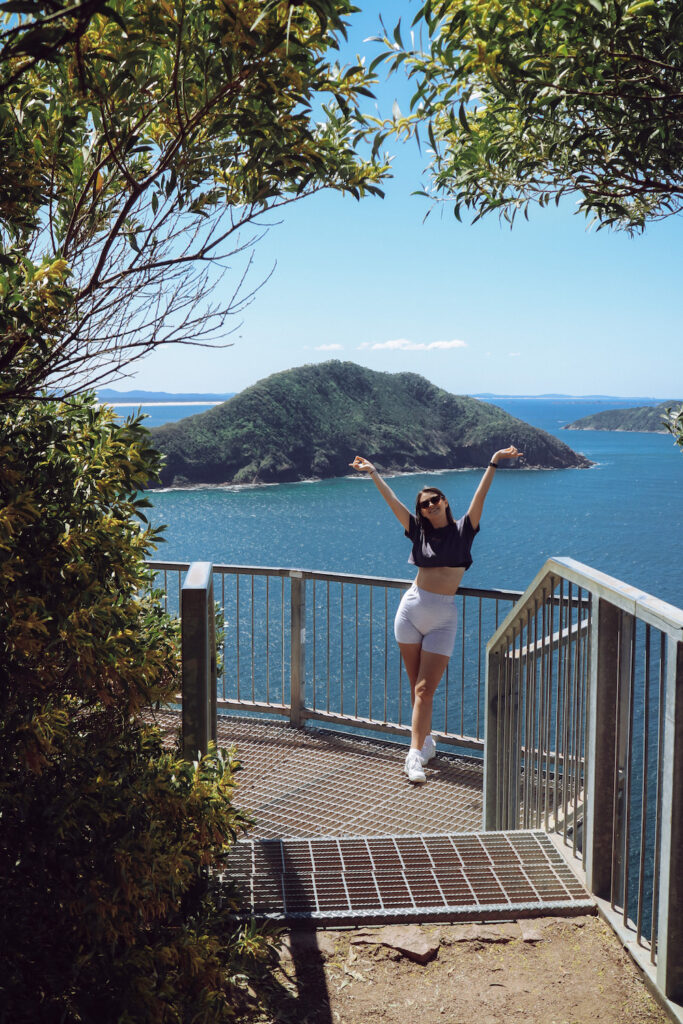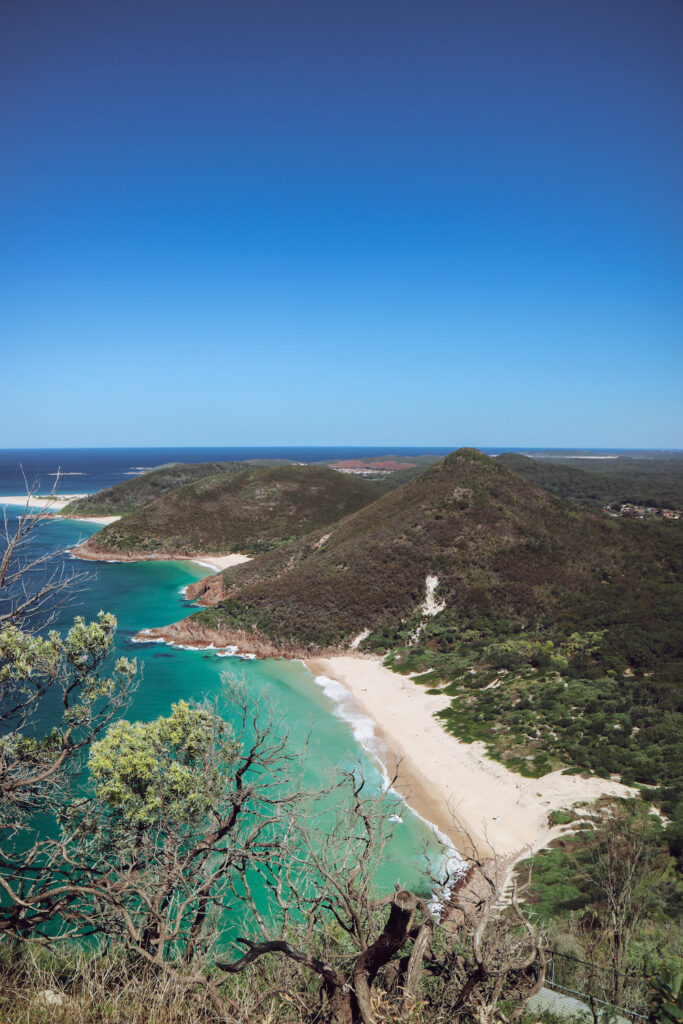 2. ? Lincoln's Rock, Blue Mountains National Park
Named after a mountaineer Lincoln Hall who lived in the area, this viewpoint offers panoramic views of Jamison Valley. This flat white rock allows great photo opportunities and a perfect chance to sit down and soak in the sun. When we got there, it was a short rocky dirt road until we spotted what looked like an entrance, and then a completely empty space.
The area has increased in popularity the last couple of years, especially for sunset, but at the right time more often than not it's completely deserted.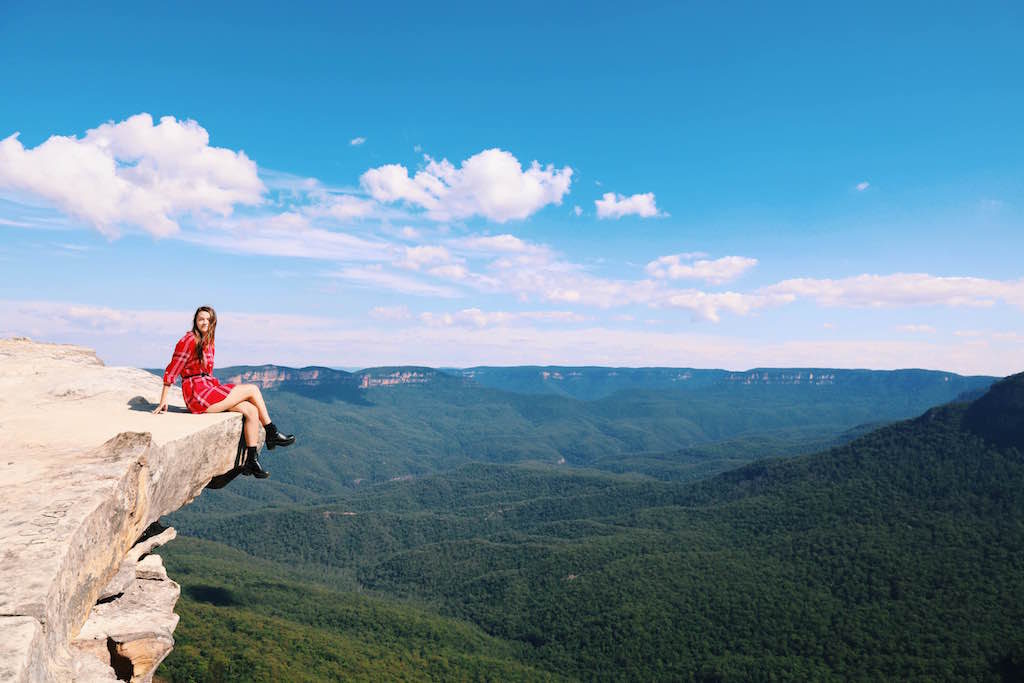 3. ? Champagne Spas, Port Stephens
When I discovered the Champagne Spas of Port Stephens while scrolling through my Instagram, I knew I couldn't miss the opportunity to try and find them. The only directions I could find said to head to the Whale Watching Platform in Boat Harbour, and from there I should see a path down to the left. From what I could see, there was no path. But I held up a picture that I had ready on my phone, and matched the formations and horizons further below me. There wasn't really any path, it was more of a clamber down the rocks until you reached the ocean pool. 
The water was crisp, but it was so picturesque I barely felt it. The rocks form a pool wall, which takes on fresh salt water with the waves. It would depend on the tides, but when I visited there were barely any waves so it was safe and still to swim in. 
Note: I would still be cautious while climbing around the walls of the rockpool. Blue-ringed octopuses and similar creatures are known to live in conditions like these.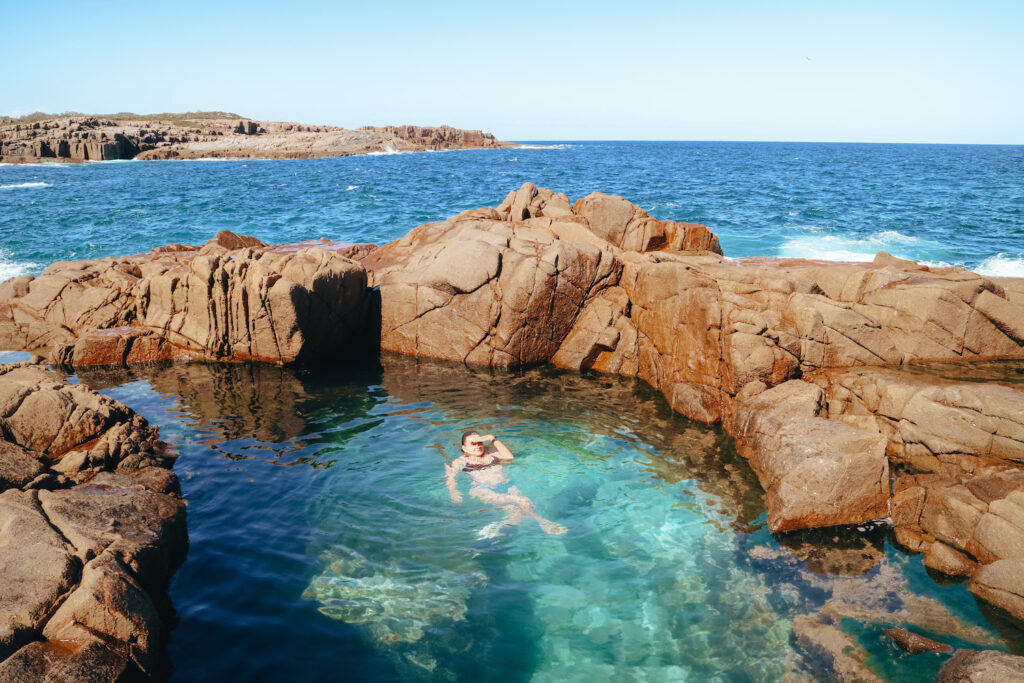 4. ?️ Resolute Beach, Ku-Ring-Gai Chase National Park
Seeking a wild and secluded beach adventure this Summer? Look no further! Resolute Beach lies hidden right in front of Sydney's eyes and is one of the most spectacular destinations within it's national parks.
5.2kms | 3hours (return)

From West Head Lookout: 1km | 1hour (return)
Resolute Beach is a little alcove beach hidden away within the cliff-sides of Ku-Ring-Gai Chase National Park. The beach is most popularly accessed via the Resolute Loop Trail, but for those after easier access, you can also walk there and back from West Head. And the best part? In the heat of Summer, locals usually choose a beach closer to home, meaning this paradise stays mostly quiet!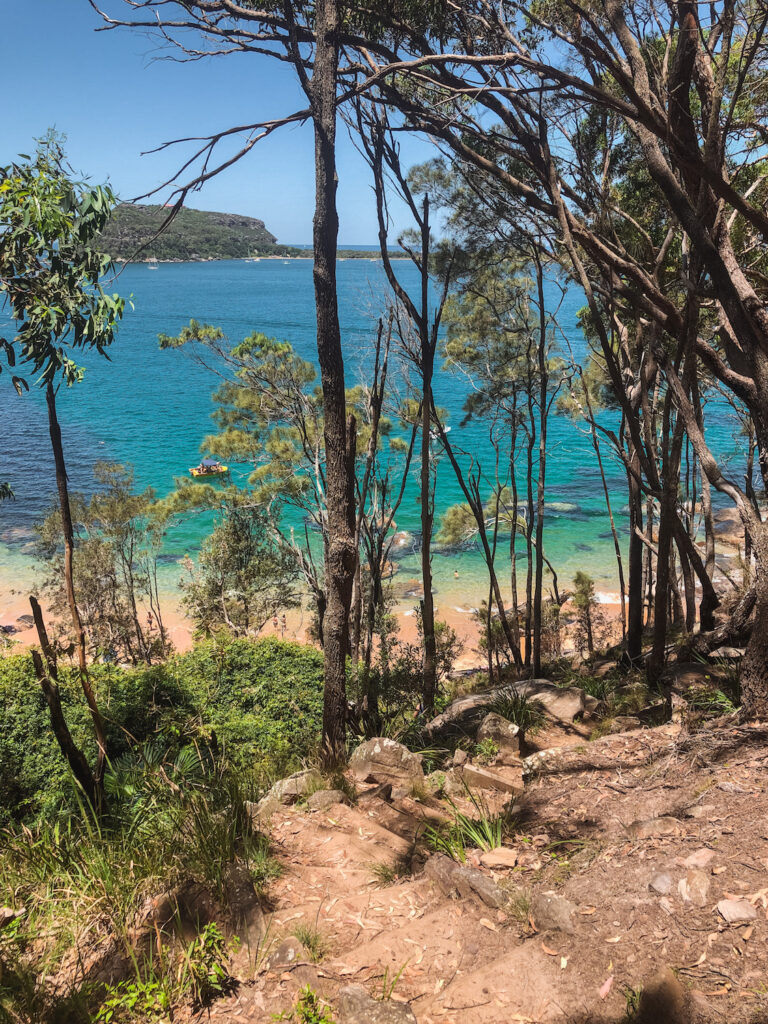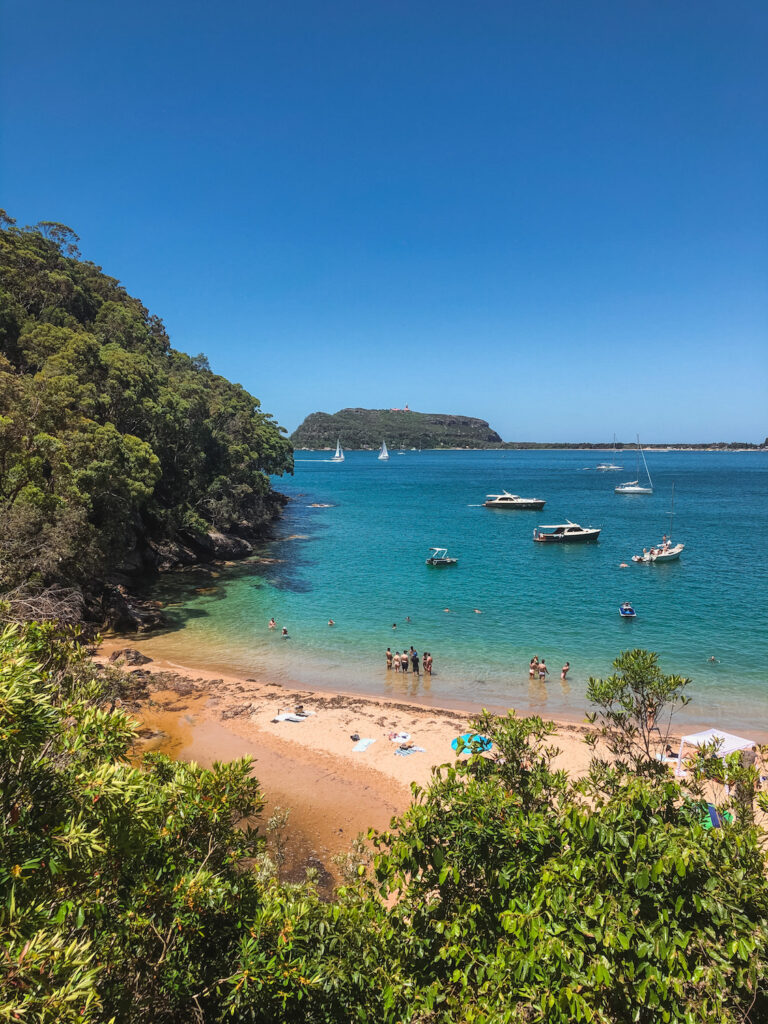 5. ? Sea Cliff Bridge, Illawarra 
A recent adventure of mine, while driving back up to Sydney, I knew I wanted to try the Sea Cliff Bridge lookout walk. I'd passed it before, but never knew how to get up there. Since then I'd seen a lot more about it, so I was confident on giving it a try. It was a short hike, so I knew it wouldn't take much time out of my day, but I was also very aware of how challenging it may be. 
From the videos I had seen, the hike is more of a climb, and it was just that. When I arrived I knew that the entrance was through a little hole in the bush by the south side of the bridge (right in the spot where cars can park), but while walking around I noticed some locals entering a different, more flat path. I followed them through this way, and the trail started off quite calm and then linked up to the original trail. Some of the trail involved climbing up dusty cliff sides with the assistance of a handmade rope barrier. Other parts involved clambering through trees painted with an indicative yellow stripe. 
It was a fairly challenging hike, so I wouldn't recommend it to anyone who wasn't comfortable with the climbing side of it. You really need to be paying attention to what you are doing. It's also very dusty and sandy so appropriate shoes are necessary. In saying all of this, while I was there I saw plenty of people climbing up in dresses, sandals, and one guy even with a baby strapped to his chest. 
Once up the top it flattens out and there's various lookouts and a bench, engraved with "Will you marry me?" – I'm very curious about the story behind that!
If you want to see a more visual idea of how to find the entrance to the hike and what the climb looks like, check out the Instagram reel below! 
Note: Some people have been seriously injured and there have even been deaths when attempting this climb from unsafe routes. I would encourage a strong degree of caution when taking on this hike. There are no barriers from the cliff sides, and the ground is a slippery and sandy soil. Do not attempt the climb after rainy weather, the entire trail will be covered in mud. 

View this post on Instagram
6. ? Chinamans Beach, Jervis Bay
Chinamans Beach has proven to be my all time favourite in Jervis Bay. Although Hyams is the famous beach of Jervis Bay with "the world's whitest sand", Chinamans is a little less busy tourist-wise. Just a short walk north of Hyams you'll find the entrance to Chinamans Beach and from there the adventure is all yours! Take in the white sands, the crystal clear waters, and the relaxing sounds of the crashing waves. What more could you ask for??
A popular way to visit the famous beaches of Jervis Bay is via the White Sands Walk. It's an easy, flat bushwalk that trails along the cliffsides and beachfronts from Vincentia's Plantation Point down to Hyams Beach. This trail takes you past Nelsons Beach, Blenheim Beach, Greenfield Beach, Chinamans Beach, and Hyams to finish.
4kms | 1-1.5hours (one way)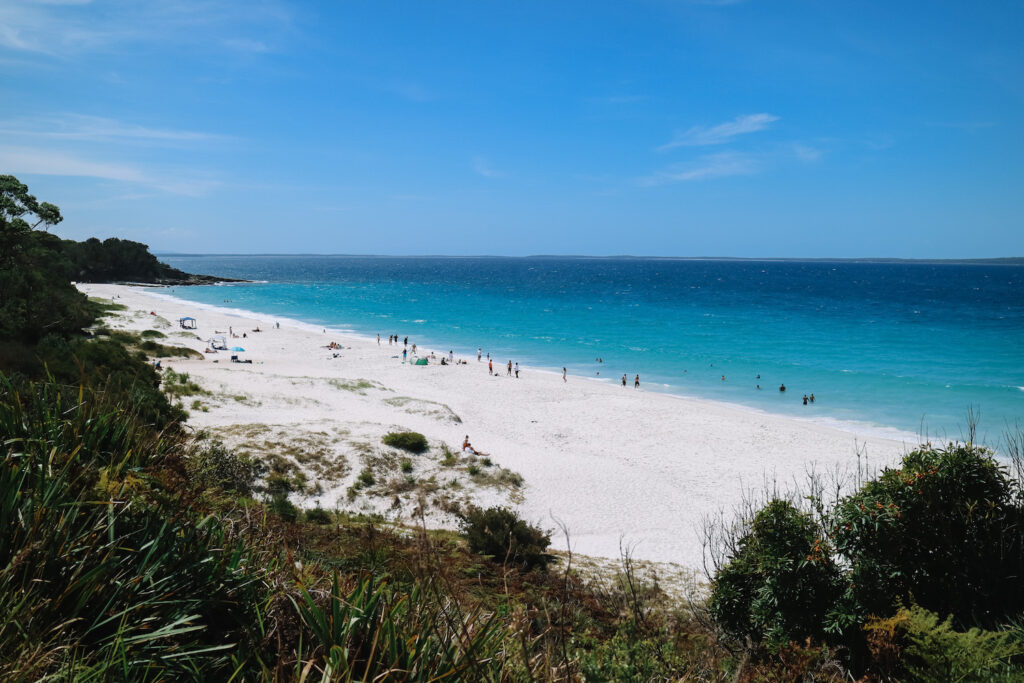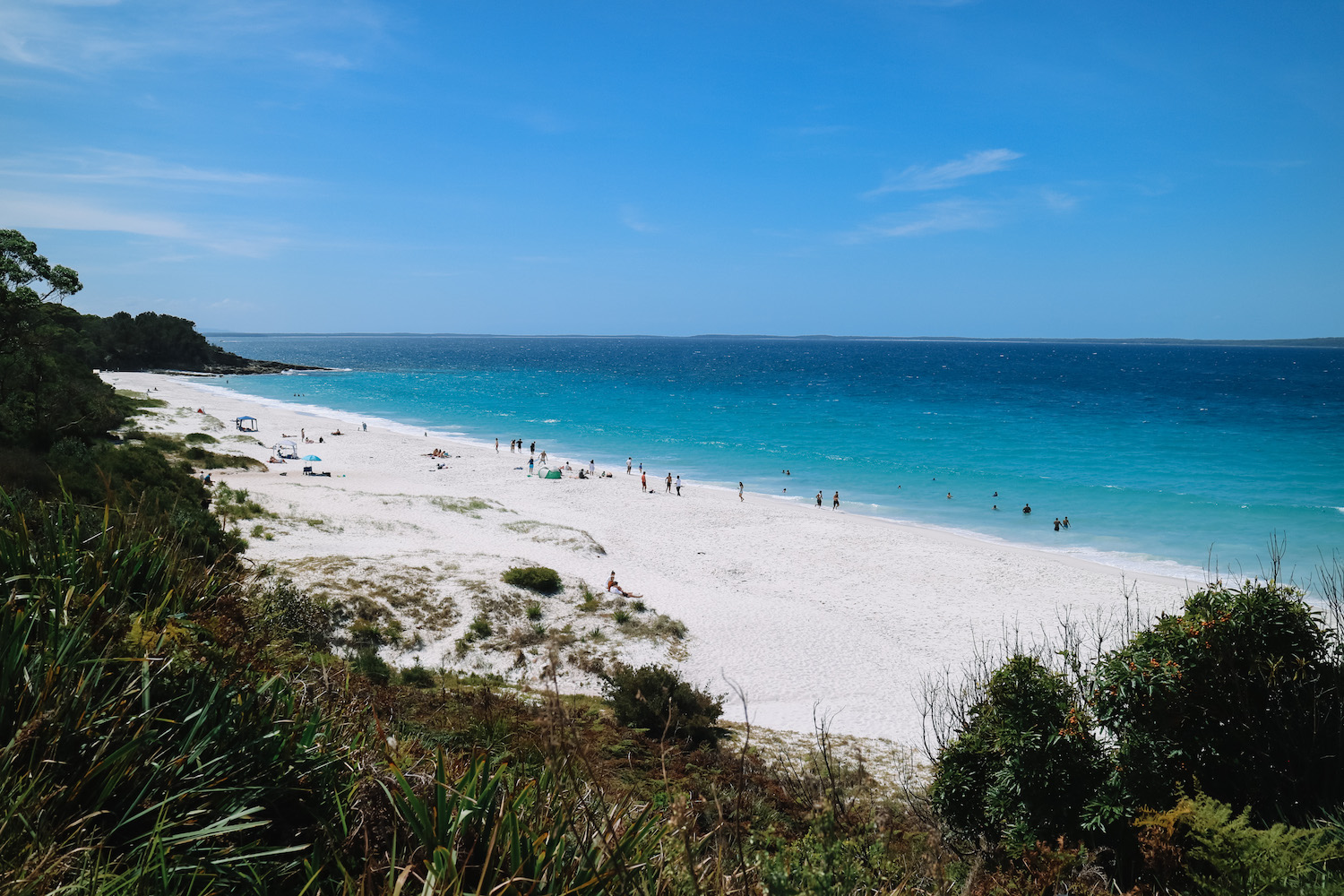 7. ? Hanging Rock, Blue Mountains National Park
Hanging Rock is one of the Blue Mountains most spectacular photo spots, and became very famous from its representation on Instagram. 
I'll be honest, I don't like this hike. It's boring. The reason I find it boring is simply because the trail is simply a long, flat, dirt road, and takes an hour each way. It just feels like a long, never-ending road. The view at the end is incredible, so it does outweigh the journey just a tad, but for those wanting to challenge themselves it's probably not the best choice. 
The walk has been dramatically affected from Australia's 2019 Bushfires – the vibrant green regrowth has started to bloom through, but the blue hue from the eucalyptus trees is mostly gone… The hanging rock itself is only accessible by jumping over a small gap that drops down into the canyon, and the overhang itself is quite narrow. It's not for everyone, and definitely not while it's windy.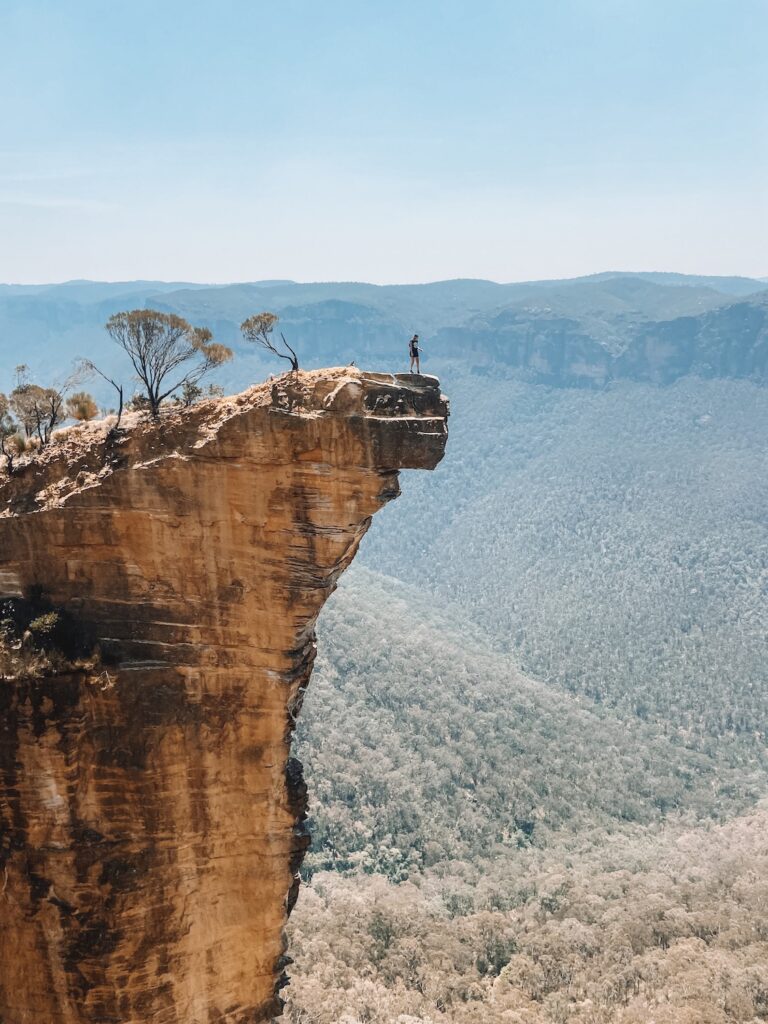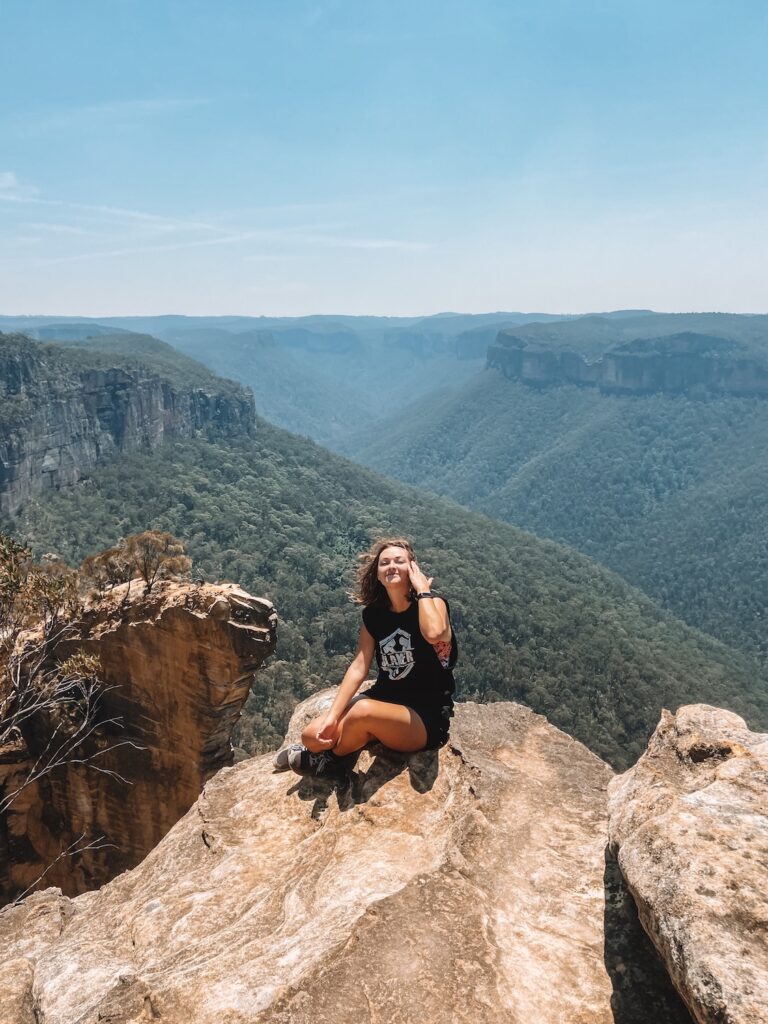 8. ? Stockton Sand Dunes, Newcastle
Stockton Sand Dunes are the largest moving sand dunes in the Southern Hemisphere. Spanning over 32km, their peaks can be up to 40-50metres high. It's a very popular place for quad biking, sand boarding, and camel riding. For something more chilled, you can also relax at Birubi Beach to take in the views.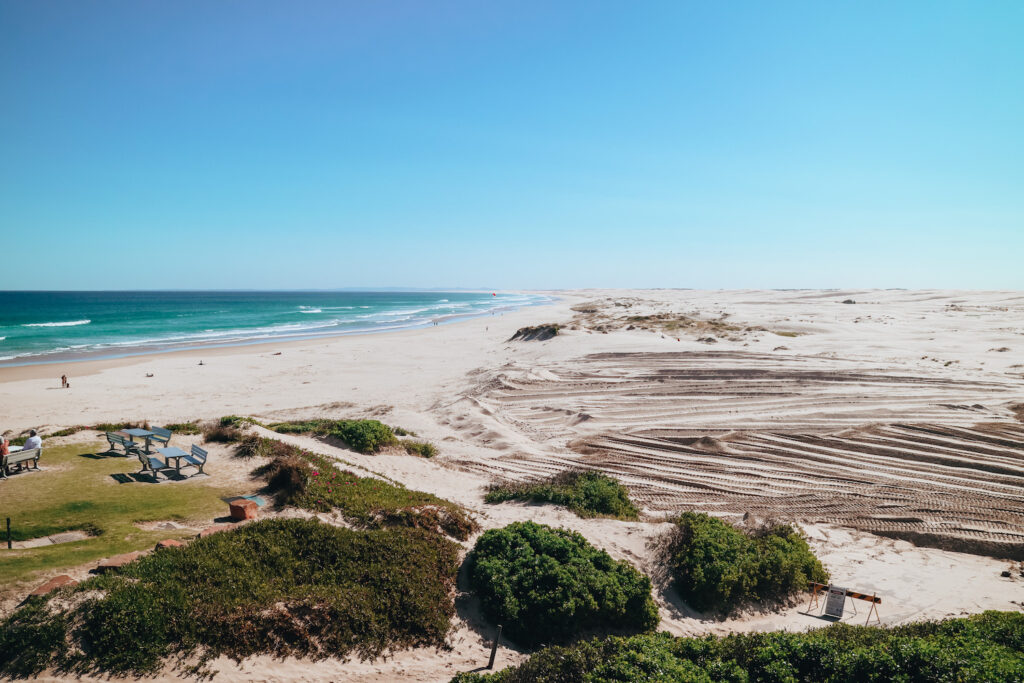 9. ? Barrenjoey Lighthouse, Ku-Ring-Gai Chase National Park
One of the shortest walks around, the Barrenjoey Hike is one of the most well-known walks in the Northern Beaches for its famous views of Palm Beach – home to, Home and Away, one of Australia's famous soaps that's aired around the world. 
1.2kms | 20mins (one way) 
The walk is short, but all uphill with no cover from the sun. There are two trails, the stairs and the ramp – I generally recommend walking the ramp up, and the stairs down – I find that not only is that more comfortable, but the traffic seems to move that way too (as the stairs are quite narrow).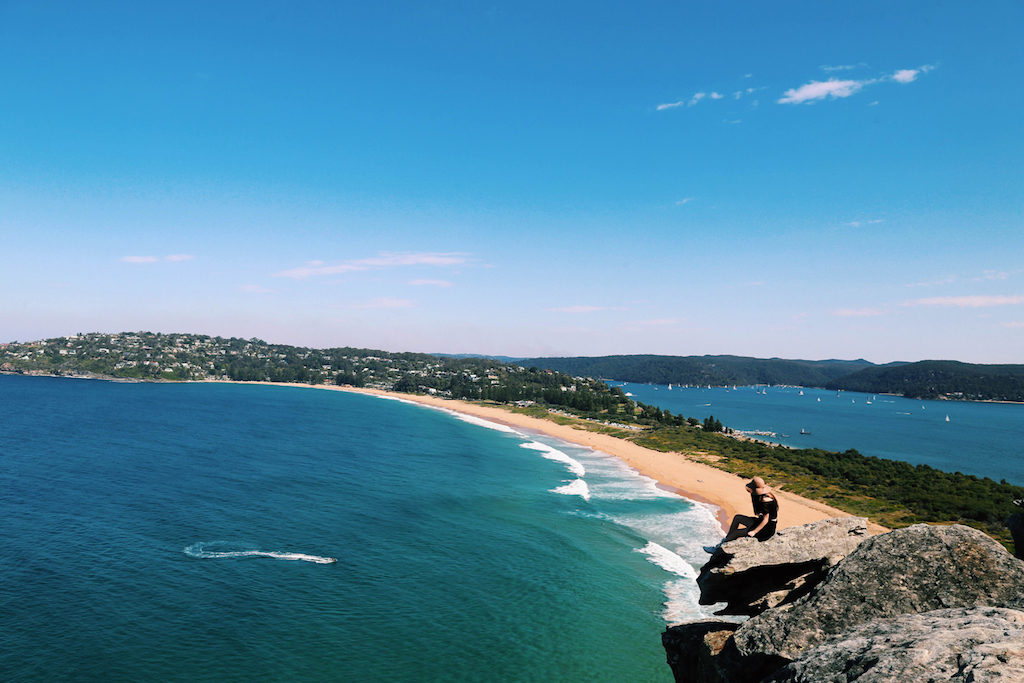 10. ?️ Wattamolla Beach, Royal National Park
The Wattamolla to Marley Head trail is a great walk for anyone who loves getting distracted by big rocks and vast views. 
5.7kms | 1.20hours (one way)
From the Wattamolla Beach carpark, it's a short walk down the coastal track to the dam, and from there the trail cuts through the bushland, with above ground walkways. Once you reach the coastline you can walk along the sandstone cliffsides. Along the trail there are various places to have a quick easy climb up the rocks and take in the panoramic views above the canopy – it's so vast that on a clear day you can even see the billowing smoke from Wollongong! This is a great walk no matter how far you want to go – the coastal track leads all the way up to Wedding Cake rock and Bundeena, so you can really go as far as you'd like.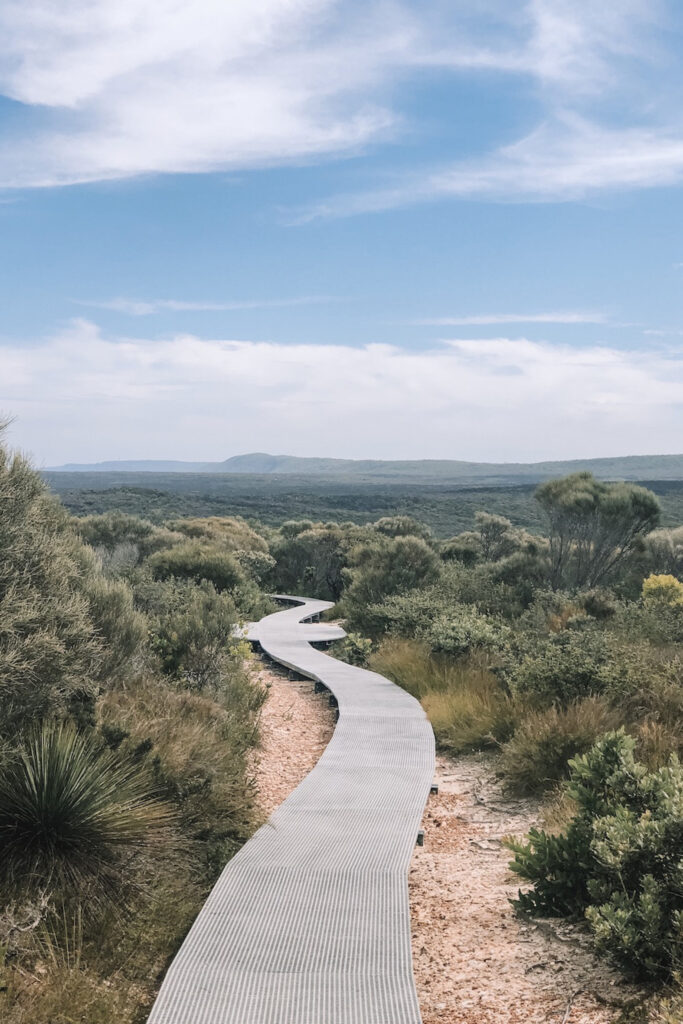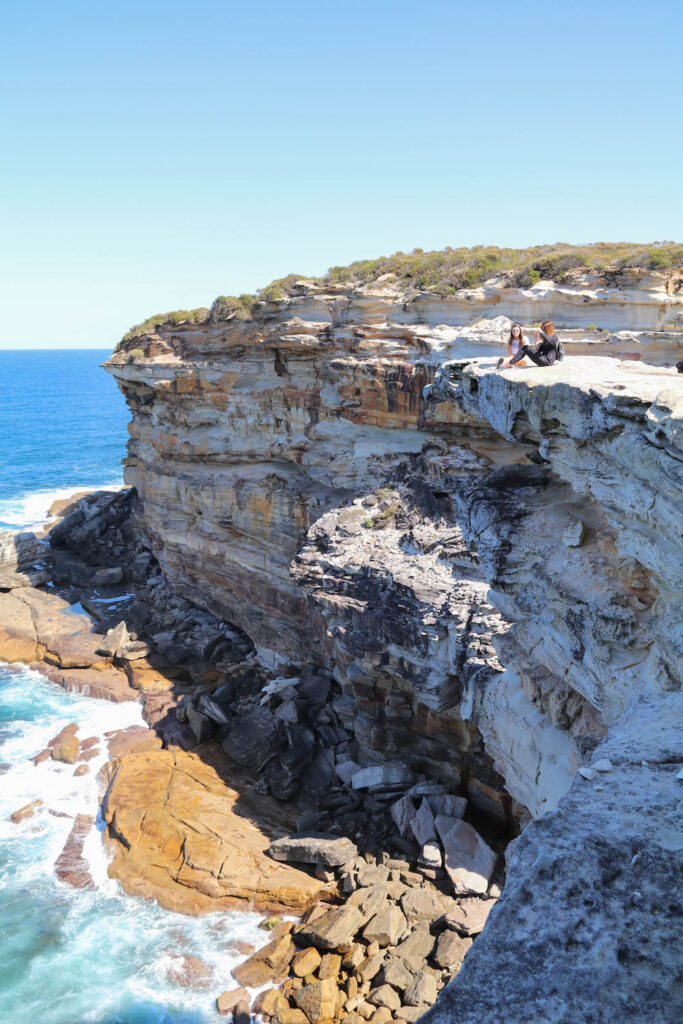 What would you add to the list?