The journey to Glenorchy is regarded as one of New Zealand's most beautiful scenic drives – winding alongside the Wakatipu River with towering mountains and brimming Beech forests. The town itself is a 45minute drive from Queenstown, so it's far enough to feel like an entirely new world – but close enough that's it's such a short drive away.
I personally love how quiet and tranquil Glenorchy is compared to the "big city" vibe of Queenstown. You can wander around listening to nothing but the rustle of trees and nearby birdlife, a great escape for a bit of peace, quiet and relaxation.
Whether you're visiting for a day, a weekend, or longer, there's plenty to do in Glenorchy. So here's a list of 10 of my favourite things to do while exploring the area!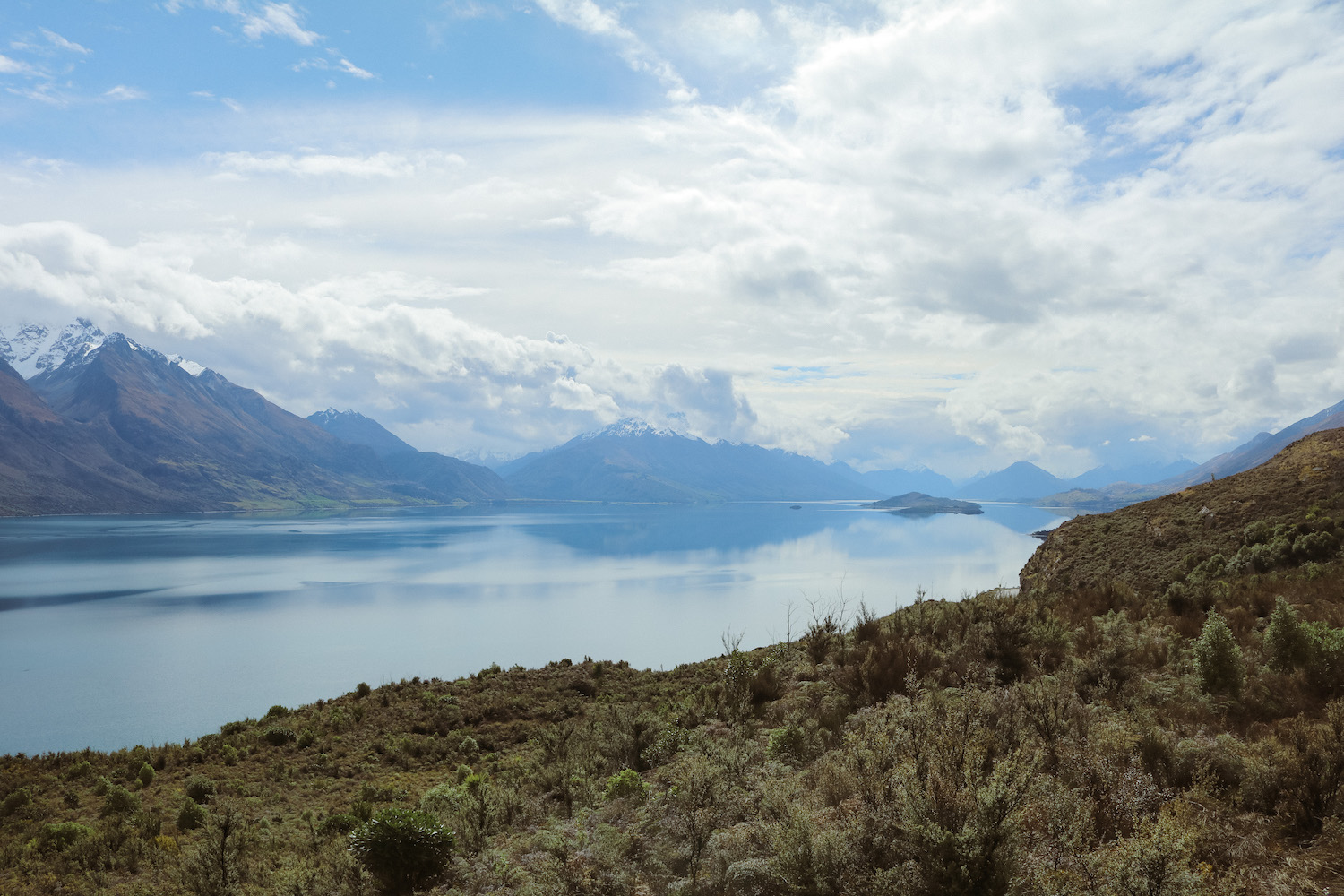 ? Take a pic with the Red Boatshed & stroll down the Boardwalk
Glenorchy Waterfront is where you'll find the famous red boatshed that is the cover image for every Instagram photo ever. At the end of the pier you'll be able to see views out over the Dart River and the glassy water extending out into the lagoon. The mountains mirror themselves in the very small amount of ripples. It's also an idyllic spot to sit and listen to the rain.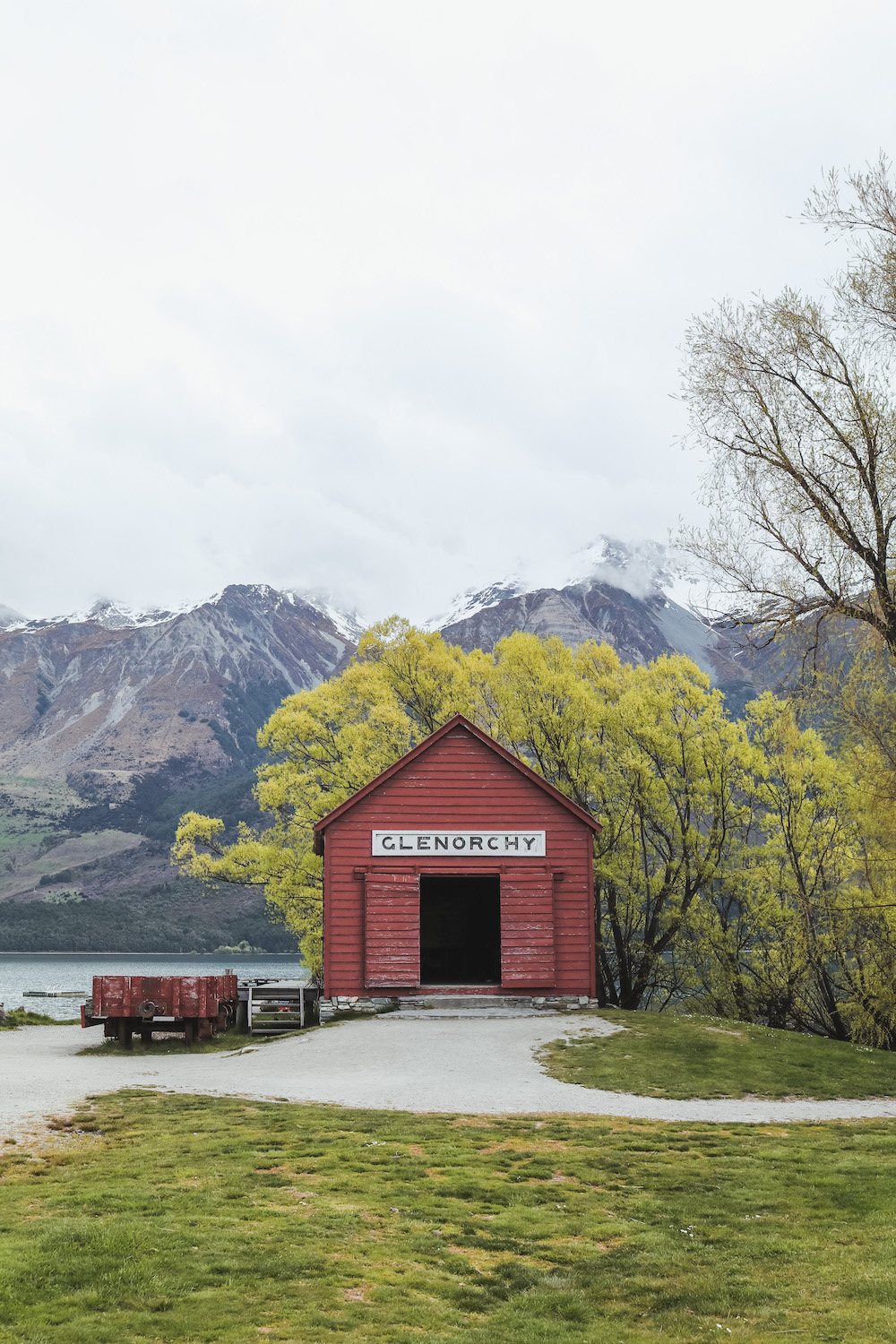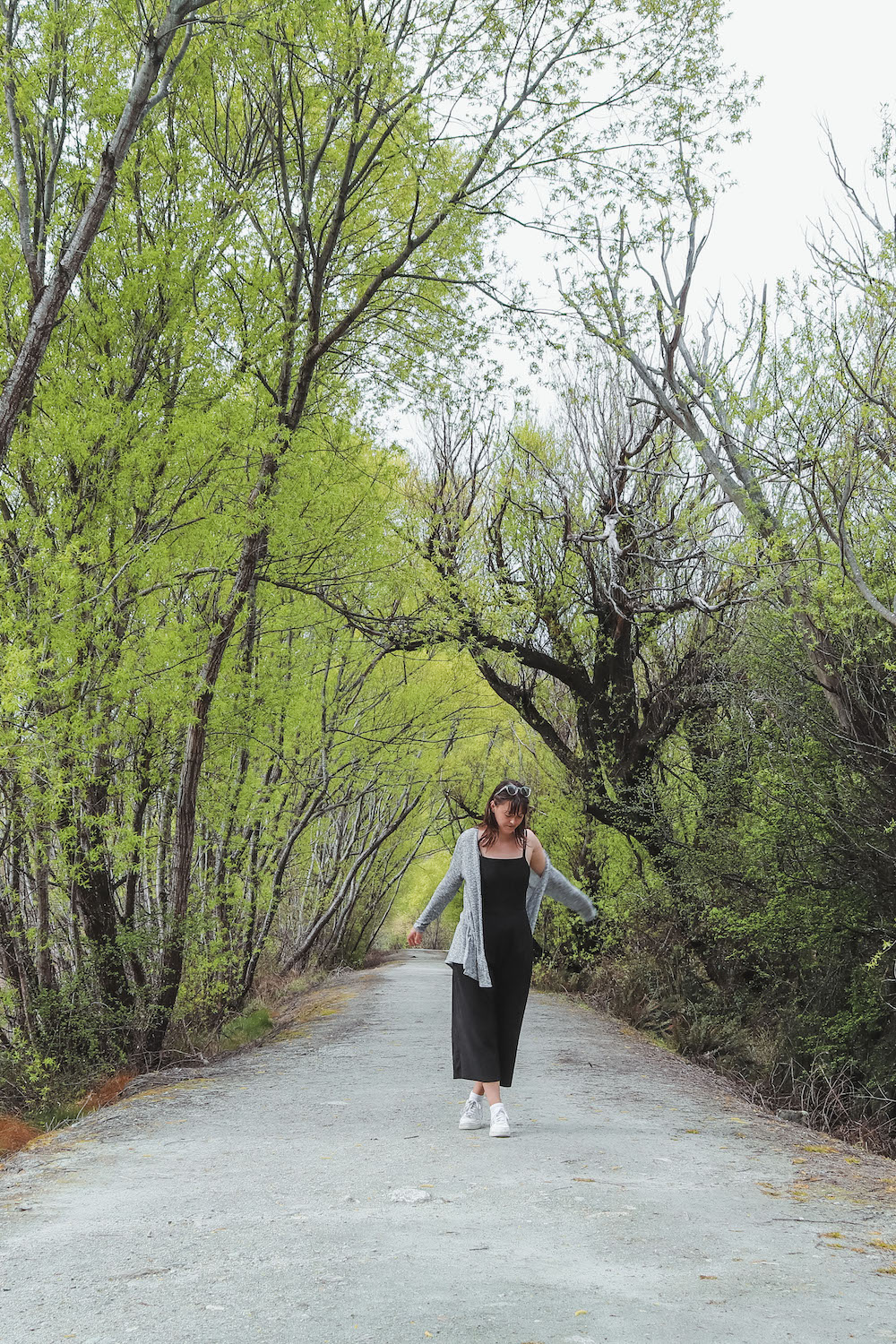 ? Try a famous Fairlie pie at Mrs Woolly's General Store
Mrs Wooly's is the most popular place to stop for food in Glenorchy and rightfully so. Here they are known for their famous Fairlie Bakehouse pies – and as an Aussie I can confirm they are great!
I got a vegan pie which was made with lentils and some sort of sweet spice. It had a deliciously flakey crust which went really well with a coffee on the side.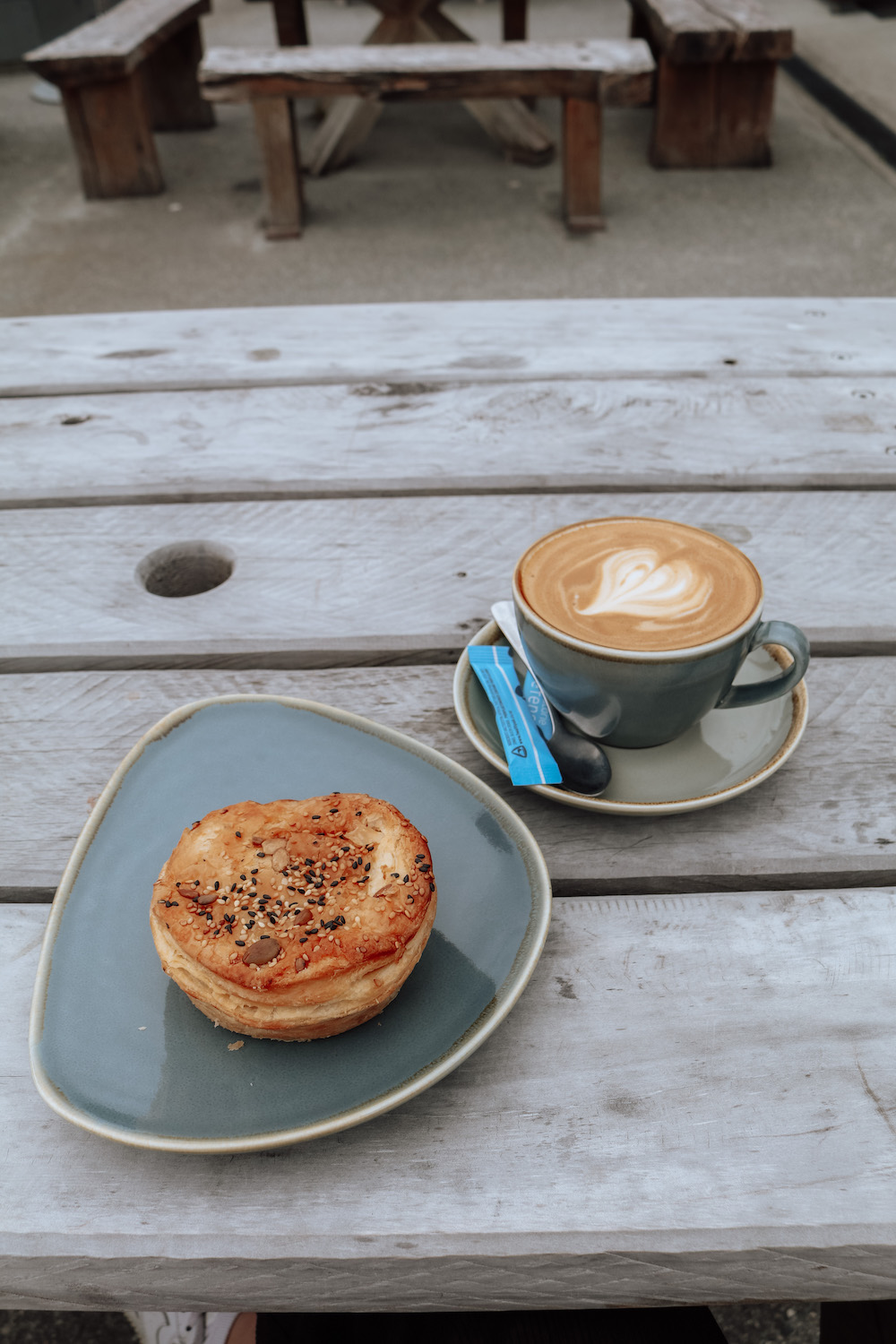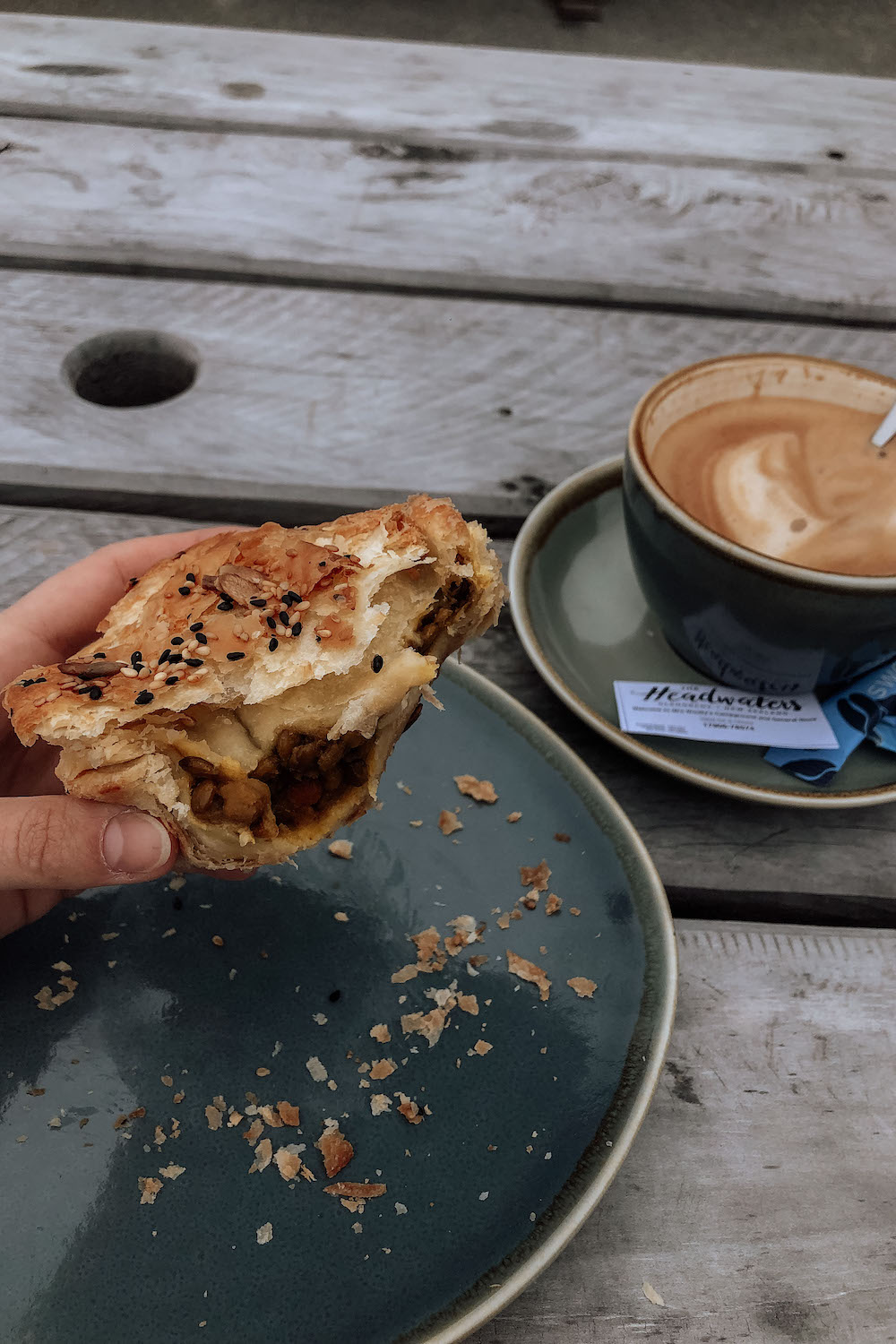 ? Wander around Glenorchy Lagoon Walkway
The Lagoon Walkway has two loop trails that explore the mirrored lagoon and its surrounding steep mountains and flora. These two stunning walkways trail over the tussocks and "dead marshes" with a few areas to stop and sit by the water. There are two loop sections that you can do – the smallest taking about 30 minutes, and the larger taking closer to an hour.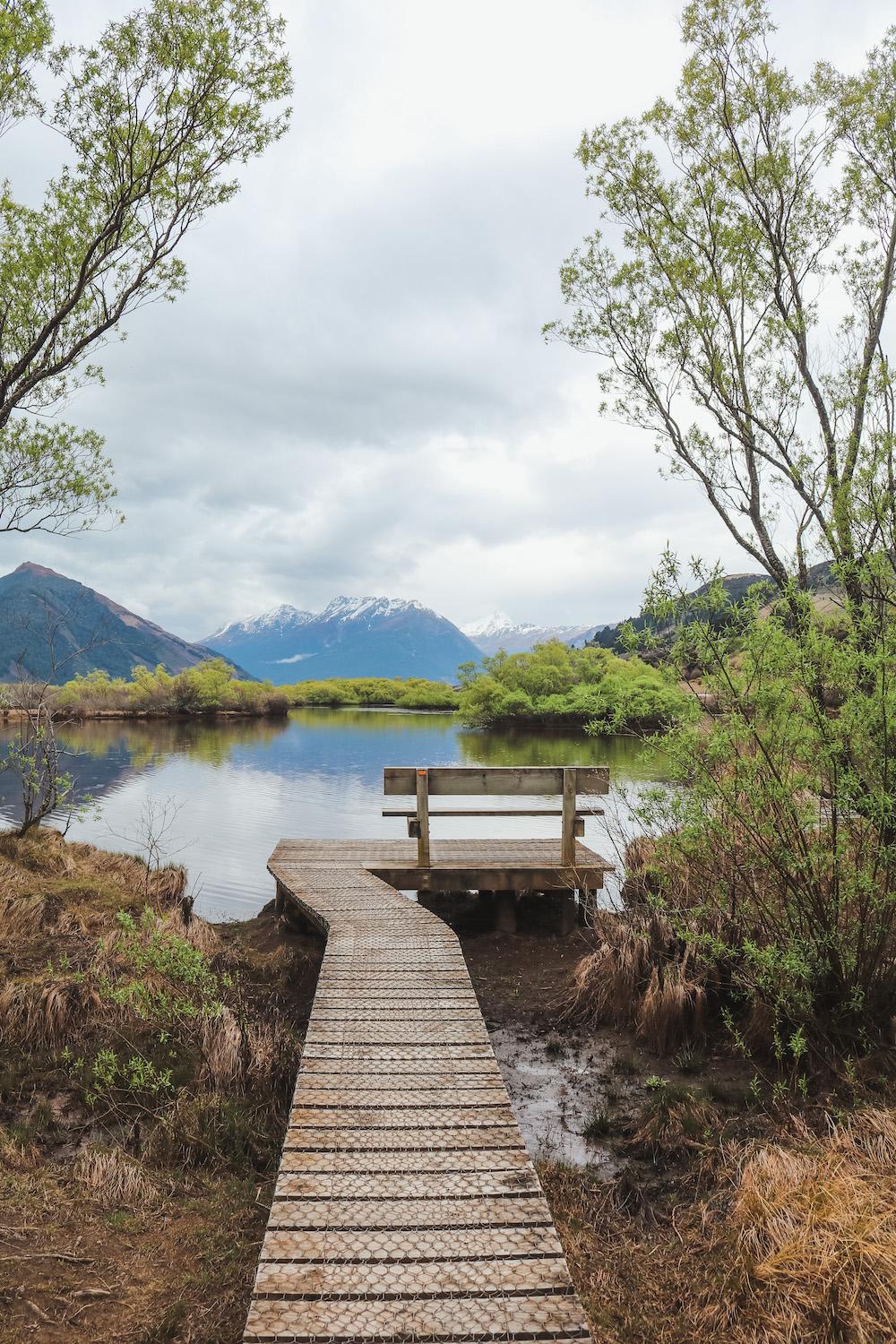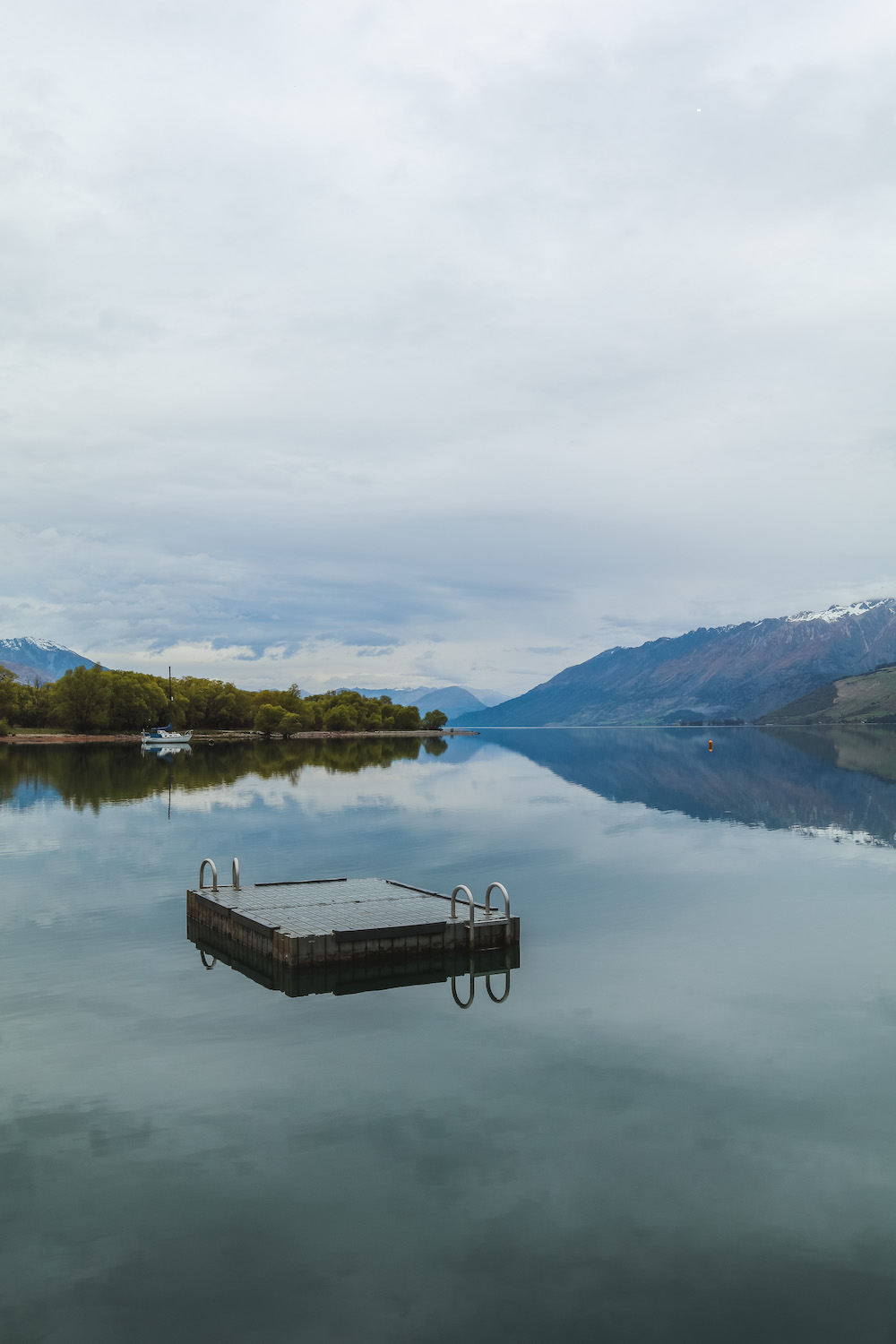 "Located in a UNESCO World Heritage Area, Dart River Adventures offers quintessential New Zealand scenery. It offers both an exciting jetboat ride on braided glacier-fed rivers and a Funyak (kayak) drift trip. The Funyak trip is a unique way to explore Dart River, as well as hidden side streams, rock pools and dramatic chasms and a picnic lunch in a beautiful setting."
? Spot some LOTR sites; Isenguard and Ithilien Camp
From: The LOTR trilogy & Hobbit trilogy 
Isengard, also known as Angrenost ('Iron Fortress') in Sindarin, was one of three major fortresses of Gondor. It can be difficult to picture it without a reference as most of the setting was created digitally. The parts taken from here were mostly just the backdrops. The best viewpoint for this is from the Dart River Bridge along Glenorchy-Routeburn Road. On Google you can find it here as the "Isengard Lookout". Lothlorien and Amon Hen can also be found in Glenorchy. This is where Boromir was killed by the Orcs, and where Merry and Pippin are captured by the Orcs towards the end of The Fellowship of the Ring. Another scene filmed here was Beorn's House from The Hobbit trilogy.
From: The Lord of the Rings: The Two Towers 
12 Mile Delta Campground is where Peter Jackson filmed the Ithilien Camp. This is where Frodo, Sam and Gollum watched the battle between Faramir's Rangers of Gondor and the men and Oliphaunts of Harad. It is also where they made camp themselves, lit a small campfire and debated about cooking – the exact spot of this scene is unknown but you can see where previous visitors have created small rock circles in order to recreate the moment.
You might like: Lord of the Rings & The Hobbit Destinations around New Zealand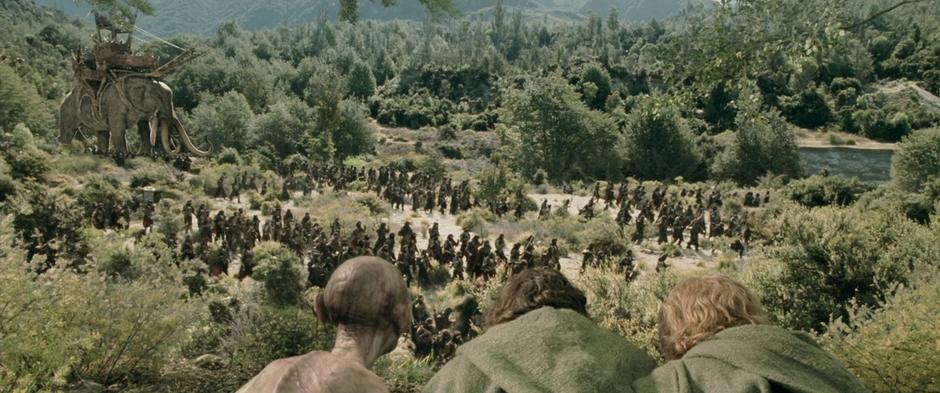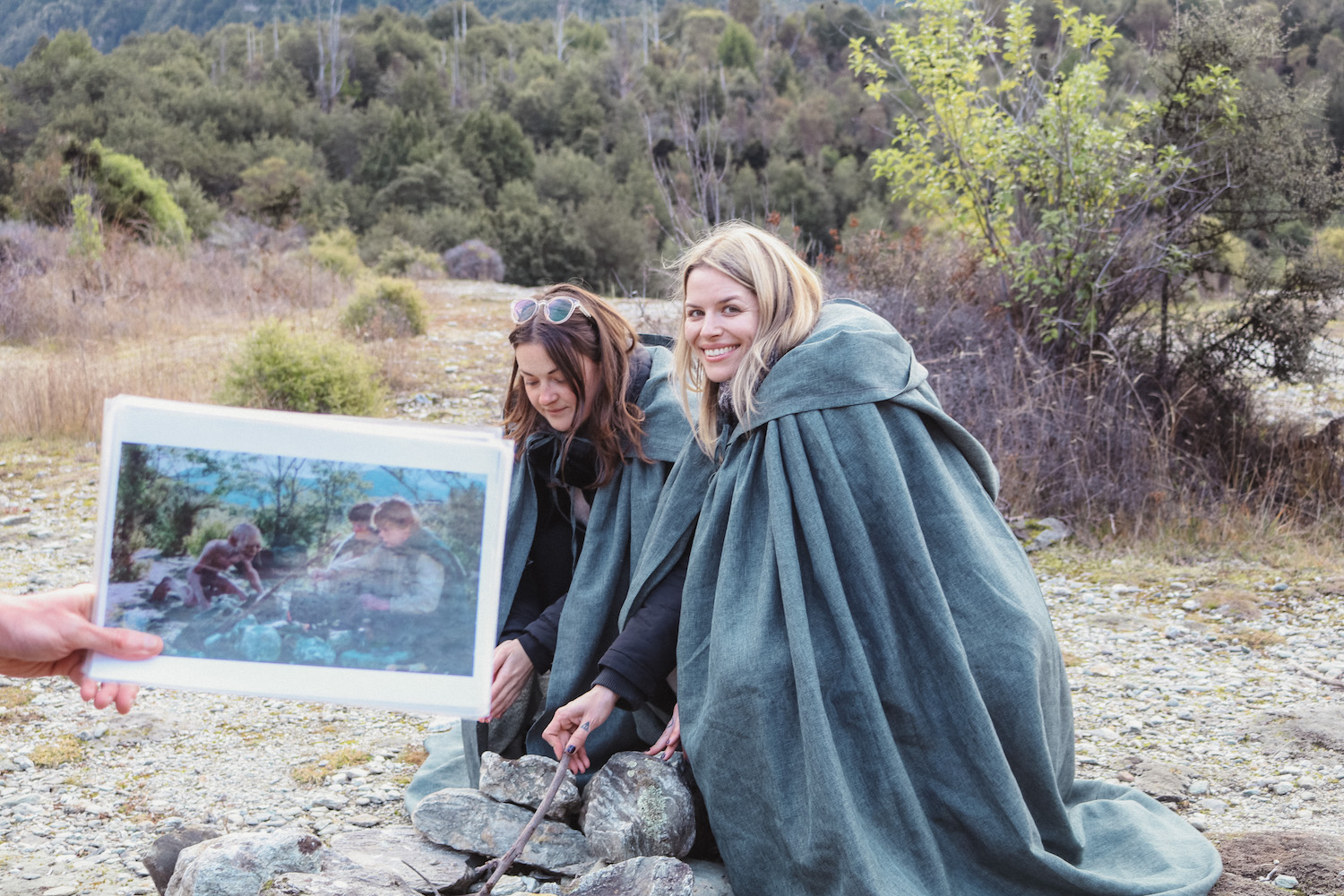 ⛰️ Hike Routeburn (one of New Zealand's nine Great Walks)
The Routeburn track connects Mount Aspiring National Park with Fiordland National Park and is one of New Zealand's Nine Great walks. The track takes you through alpine meadows, past waterfalls, lakes and offers some seriously breathtaking views over both national parks.
? Walk the Lake Sylvan Track
Lake Sylvan is a peaceful 5km walk through native beech forests towards Lake Sylvan's mountain views. You can take the 40 minute track to the viewing platform, or 1.45hours for the entire loop. 
​​Kinloch Wilderness Retreat is the perfect starting point for the best hikes in Glenorchy. With its secluded location you're guaranteed a quiet night's sleep! Its stunning location can be found about a 30 minute drive from Glenorchy's town centre and offers various types of accommodation. Camping, dorms, and lodges are available with an on-site hot tub, yurt, yoga, massages, kayak tours and a restaurant – what more could you need… There's also a communal kitchen and lounge area with shared bathroom facilities.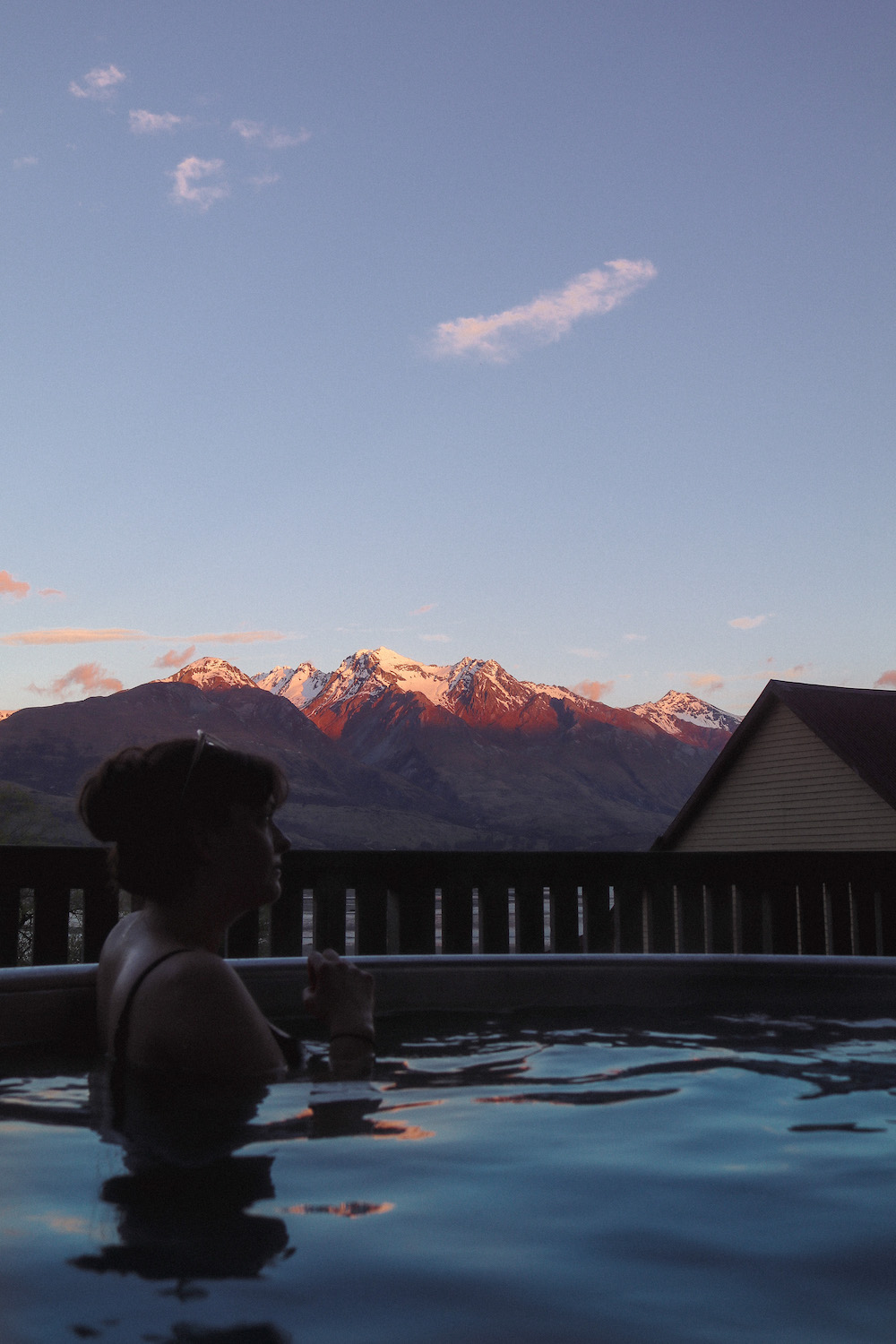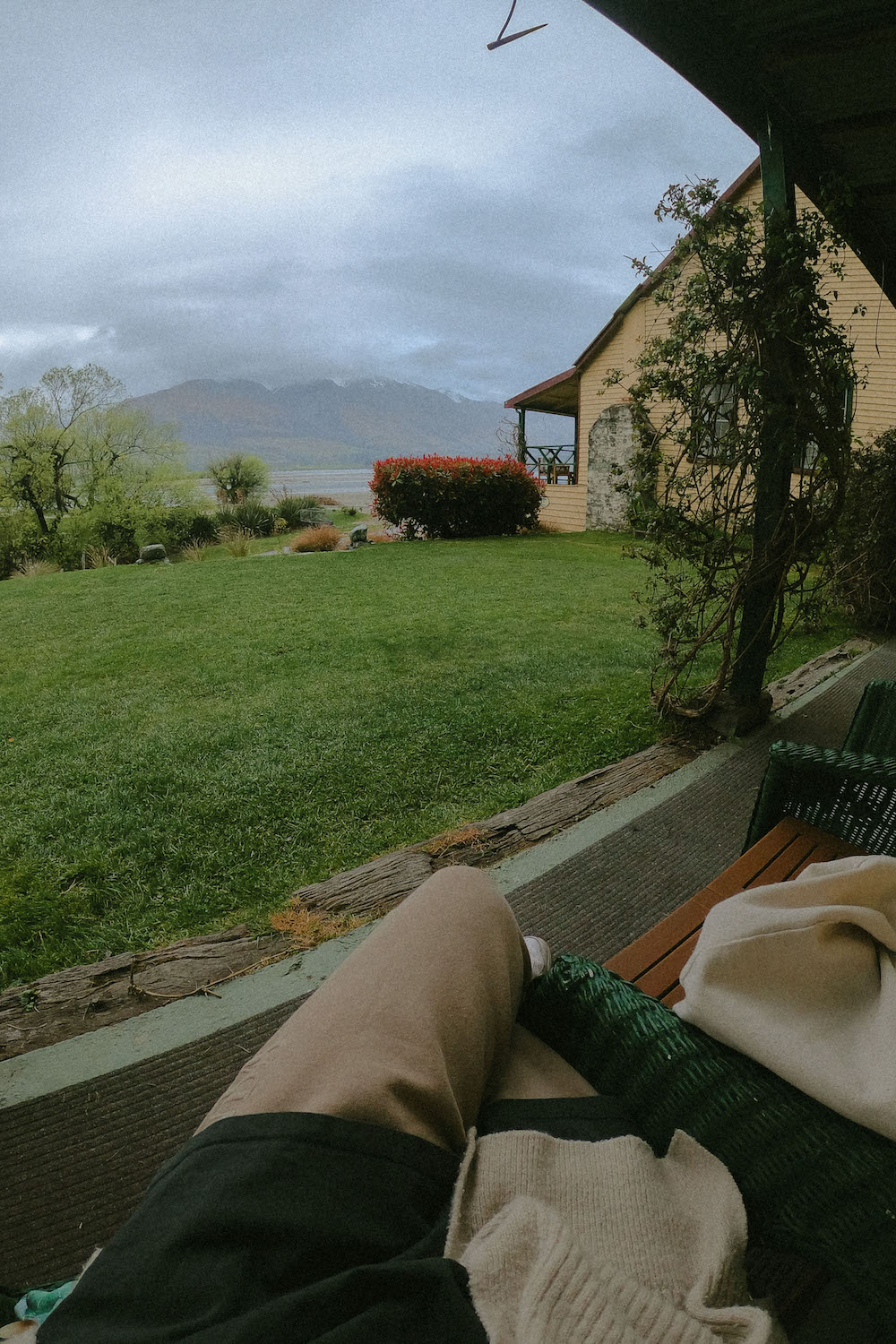 ? Grab brekky at GYC
Glenorchy Cafe and Bar is the best spot to grab some brekky while in Glenorchy. As the other spots such as Mrs Wooly's and the Trading Post only really serve baked goods and cakes, GYC is the most suited for those who want to sit down and have a proper meal. The Cafe sits just around the corner from the waterfront, and has a delicious breakfast menu on offer all day. On a sunny day the terrace area would be the perfect place to sit and enjoy a hearty breakfast, but its rustic interior is also interesting enough. 
While it looks like their menu has changed since my visit, I got a delicious twist on an Avo toast. It came with crispy kale, feta, green onions and a side of hashbrowns. YUM!
? Mt Crichton Loop Track
My favourite part about this walk is that it's practically hidden to tourists. It's a little bit off-the-beaten track, so it's never very busy. This track is a 2-3hours, 8km walk through some of New Zealand's incredibly contrasting landscapes. I recommend going straight ahead over the bridge and doing the walk clockwise. This way you can avoid the steepest parts of the trail on the way up and on your way down you're rewarded with the best views.
You might like: Beginners Guide to the Mt Crichton Loop Track, Queenstown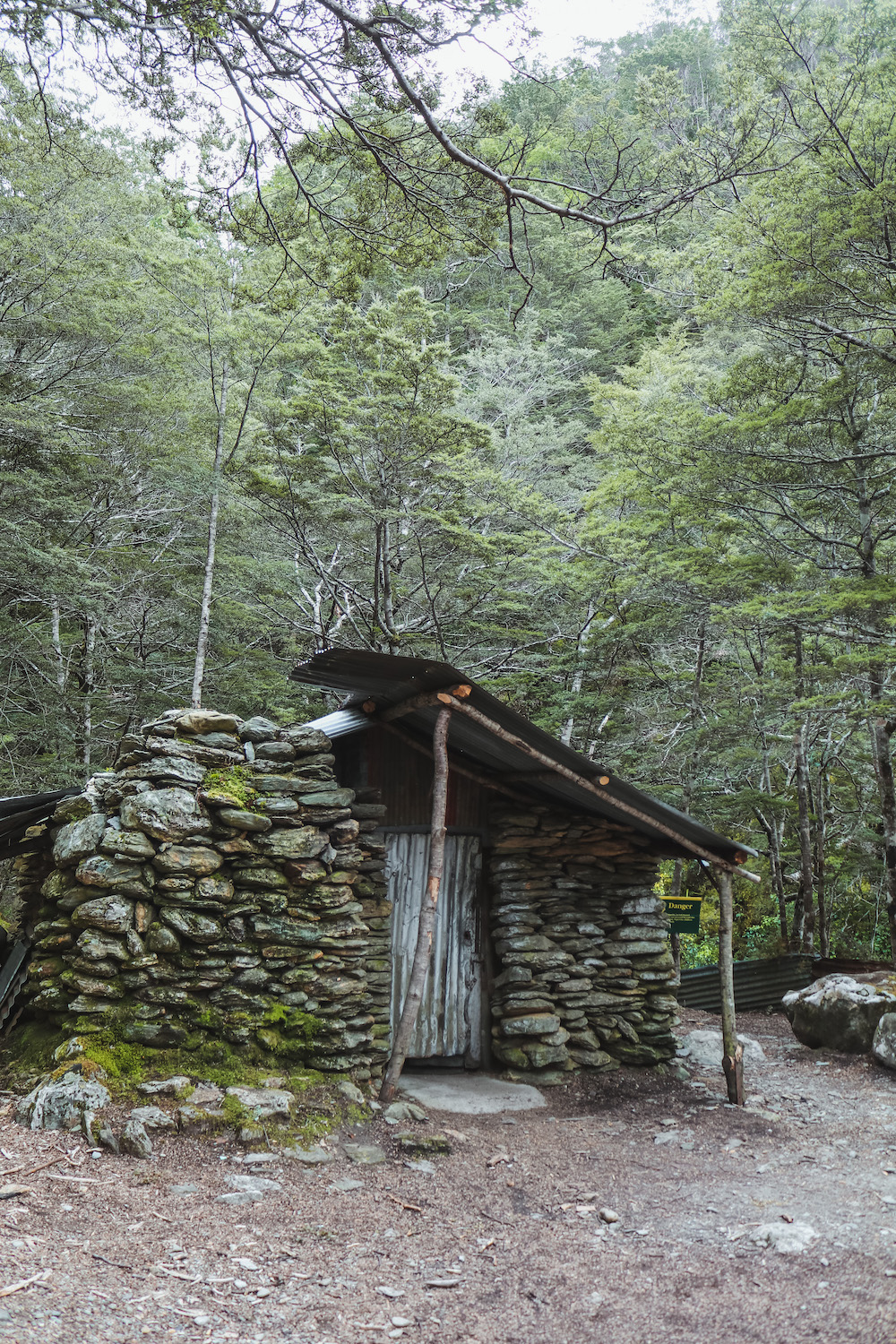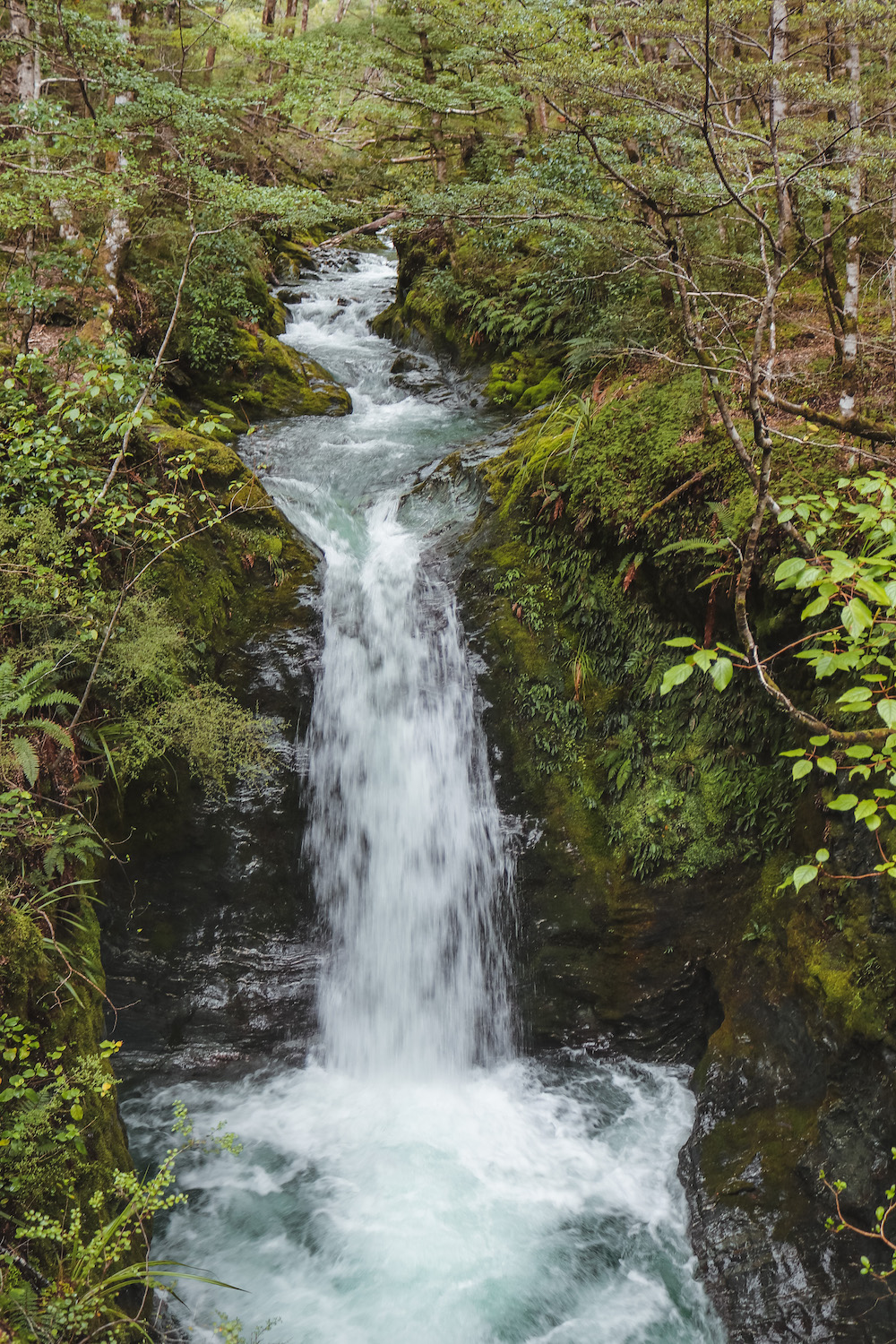 Other things to do in Glenorchy;
High Country Horses
Kayaking (you can do this at the Kinloch Lodge too!)
Glenorchy Animal Experience
Scenic helicopter ride
Skydiving
Canyoning
Paradise ziplines
Have you been to Glenorchy? If you were taking someone there what would you add to this list? Let me know in the comments or DM me on Insta!