The top 10 things to do when visiting the City of Spires…
1. Walk along Charles Bridge 
Charles Bridge is the most iconic landmark in Prague. Built to completion in 1390, taking a stroll across the 14th century bridge is one of the most memorable experiences of visiting Prague. Lined with statues, the walkway is filled with interesting people and unique Czech artists.

2. Take in the panoramic views from the Astronomical Clock Tower
Prague is known as the city of spires due to its gothic churches and medieval architecture – be sure to get a shot of the fairy tale-like Wenceslas Square. Climb to the top of the Astronomical Clock Tower, the city's most popular sight – and with one of the best views in the city.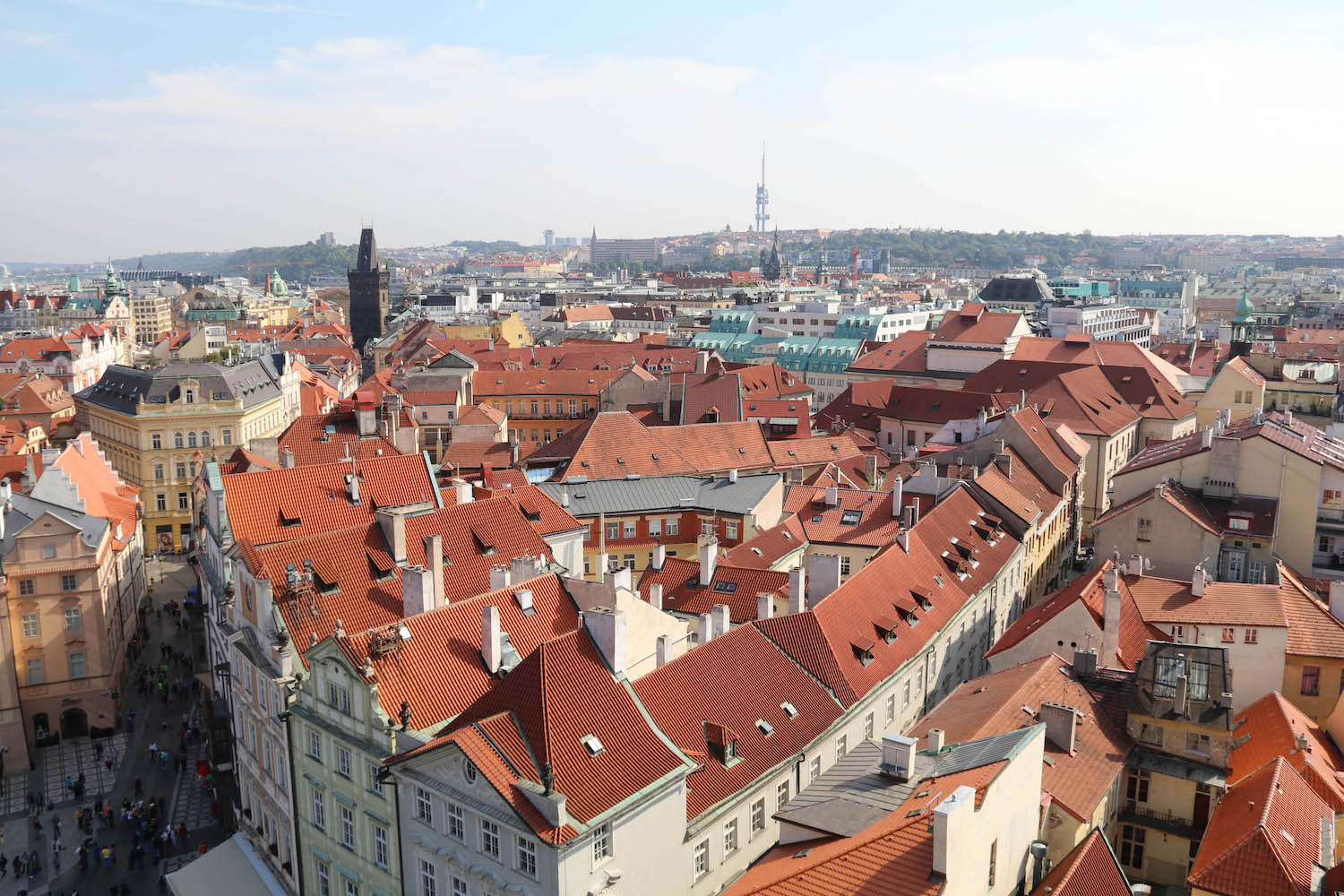 3. Visit the previous home of a Bohemian King, Prague Castle
Located in the castle district, Prague Castle is undoubtedly the most visited attraction in the area. Today it is the official residence of the president, and with free entry to the grounds it's not hard to understand why it is so popular. 
4. Take a look inside St. Vitus Cathedral 
St. Vitus Cathedral is located within the grounds of the Castle and is visible towering over throughout the city.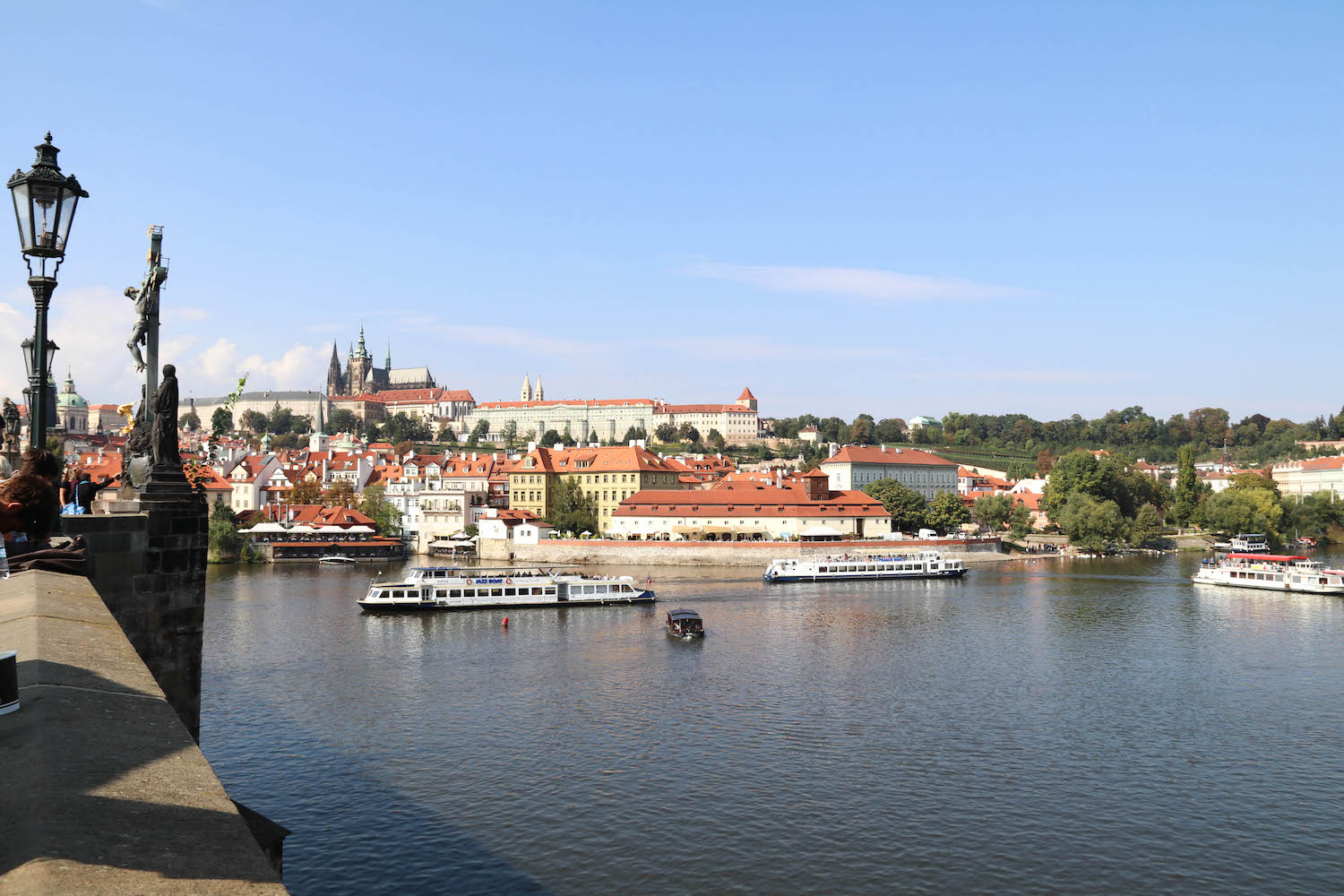 5. Watch the Prague Astronomical Clock chime
If you aren't already to busy watching everyone else watch the clock chime, on the south face of the town hall is the famed mechanical clock. Widely regarded as the most preserved medieval mechanical clock in the world, it chimes every hour. 
Note: A legend surrounds the clock. It is said that to ensure that the clocks creator never replicated anything as beautiful he was blinded. 
6. Stroll around Old Town Square
Relatively untouched since the 10th century, the Old Town Square is where tourists gather to roam and explore the historical streets and restaurants. 
7. Visit Prague's most recognisable building, Týn Church
Týn Church is arguably the most beautiful building within the entirety of Prague. Its distinctive Gothic spires make it unmissable.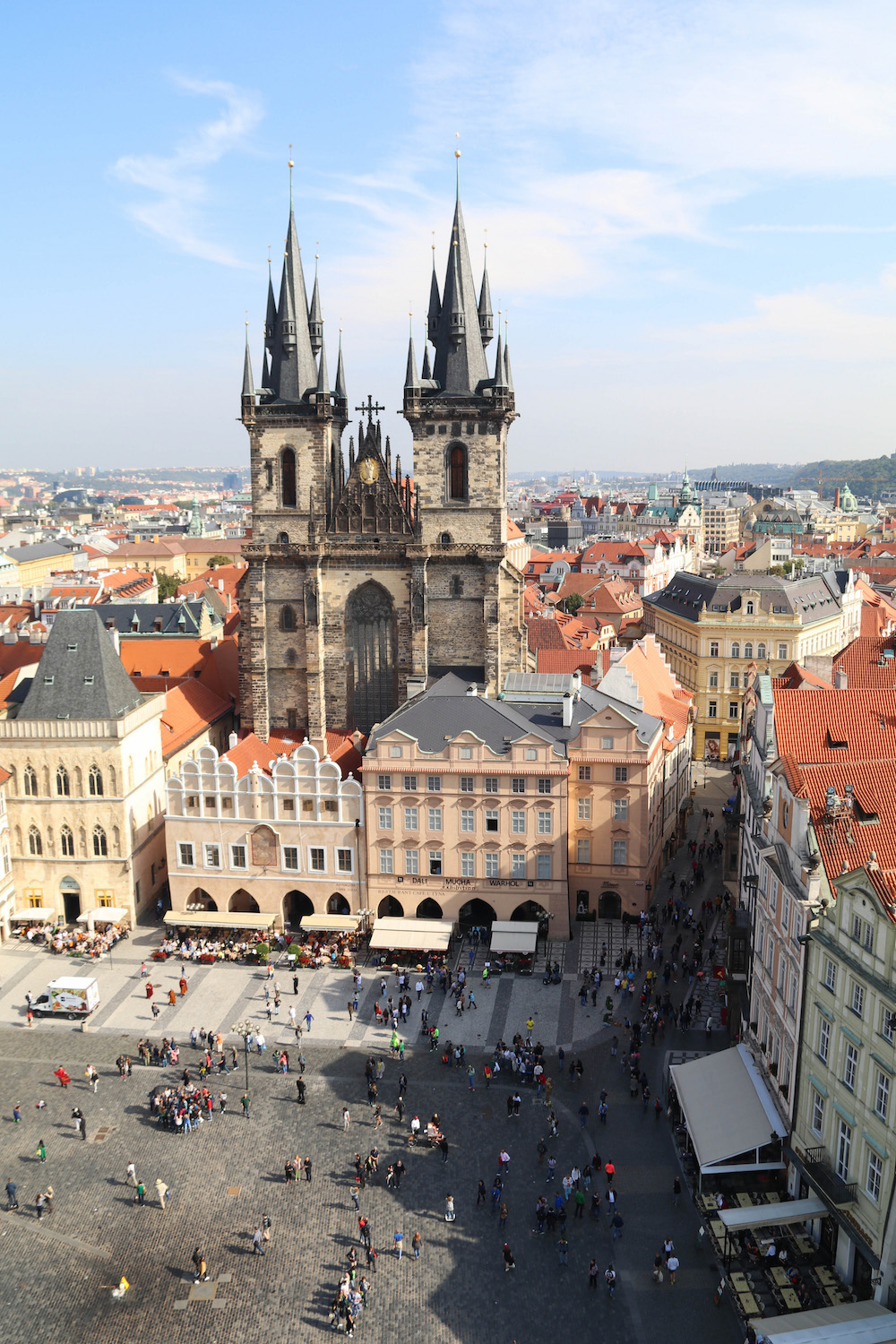 8. Take in the views from Petrín Lookout Tower
The Petrîn Lookout Tower is a 63.5metre tower in Prague, that resembles the Eiffel Tower. Previously used as a transmission and observation tower, it now stands as a popular viewpoint for tourists. 
9. Find the Lennon Wall
After his murder in 1980, John Lennon became a pacifist hero for many young Czechs, and to this day the Lennon Wall has been covered in graffiti, lyrics and quotations – often changing. 
10. Try a stuffed donut cone / or some absinthe? Ha!
Not something I knew to be known in Prague, but once there I noticed these delicious smelling stuffed donut cones were everywhere. Completely enchanting, it became something I knew I wanted to try before leaving. Absinthe is a completely different taste, but the Green Fairy resurged in the 90s as a delicate but cheap party drink.
Thatraveller was welcomed to Prague thanks to Contiki Tours.