Phuket is an island located within the Andaman Sea and is home to some of Thailand's most popular beaches. It's main town Patong encompasses all of the things that make Phuket; culture, wild vibes, club scenes, beaches and friendly locals

Most hotels provide transfers to and from the airport, so getting around is an easy process. For other trips, most attractions also include transfers otherwise there are the trusty taxis, and tuk tuks for shorter journeys.
The top 10 attractions in Phuket;
1. Phuket FantaSea
Now I've put this first, because it the first thing you see when you step out of the airport – and then on just about every sign and billboard you pass.
With provided transfers to and from your accommodation, the easily recognisable FantaSea vans pick you up allowing plenty of time to explore the park. Upon arrival you are welcomed by some incredible architecture including a fishpond with a mock up of the James Bond Island rock, a lit-up entrance and a golden ticket desk.
After a traditional Thai buffet dinner – it is off to the show.
With acrobatic performers swirling in the air above your seat, this is just one of the many things that will have you watching gaped-mouth. As well as magic tricks, tigers, chickens, an addictive storyline, and so much more – then the finale! Elephants standing on tiny tables, elephants standing on two feet, elephants standing on two feet IN ROWS… who even knew that elephants could move in that way?
2. James Bond Island, Phang Nga Bay
The best way to get a good look at James Bond Island is by taking a day-tour around Phang Nga Bay. Known for it's appearance in '007 The man with the golden gun', James Bond Island has become a well known destination, it's an iconic landscape that many people would recognise.
As the island is quite small, you only really need to allow about half an hour to explore, unless you want to take a swim. There are stalls, bathrooms, and a short scenic walk around the side of the island.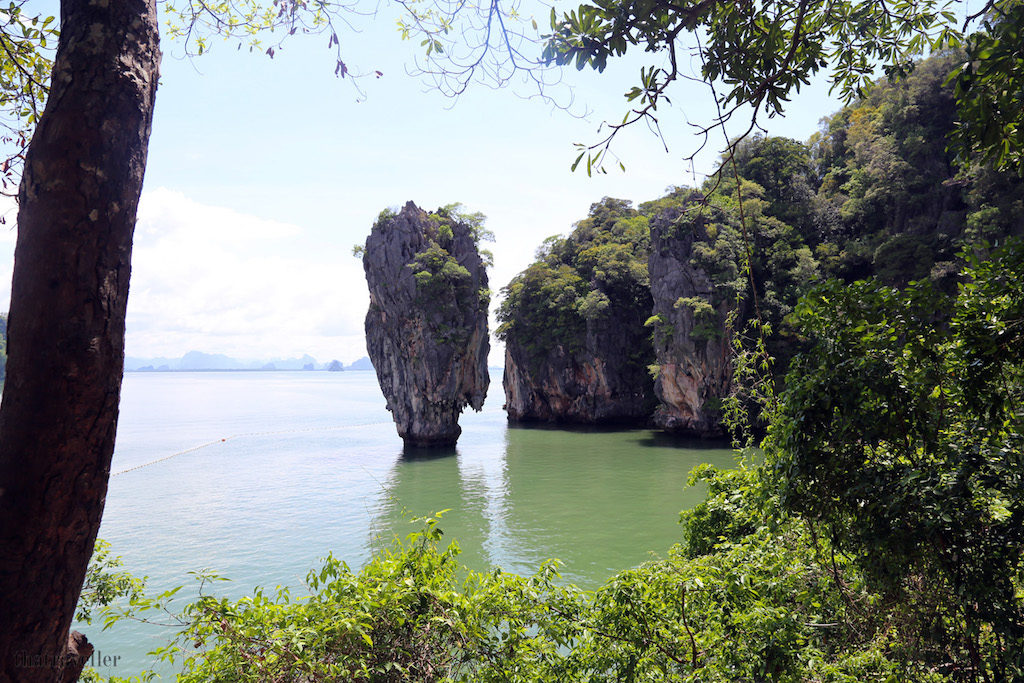 3. Koh Panyee, Phang Nga Bay
The village of Koh Panyee is located off the South Coast of Thailand and despite the limitation of a floating community, the islanders have expressed their love for soccer by building their own floating football pitch.
Koh Panyee is quite out of the way, so it is also best visited through a day tour of Phang Nga Bay. Koh Panyee has been recognised in various documentaries and was a pit-stop in reality show 'The Amazing Race'.
Koh Panyee is a good place to stop for lunch, as it has a large restaurant overlooking the water and shaded from the beaming sun.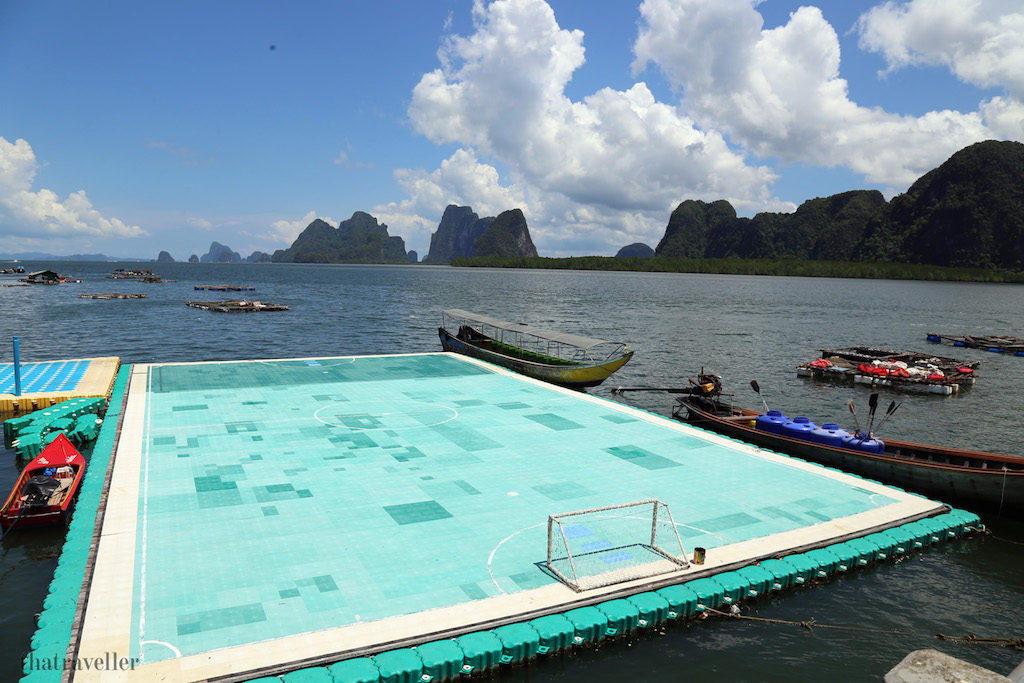 4. Maya Bay, Phi Phi Leh
Maya Bay is well known from Leonardo DiCaprio's 'The Beach' 2000. In the film, the beach is depicted to look as if there is no entrance via the ocean and is one big circle of rock formations – in reality, boats are able to access the beach easily and make their way to the shore where you can hop off.
Maya Bay is a beautiful swimming spot, but there is no point for snorkeling as there is no coral.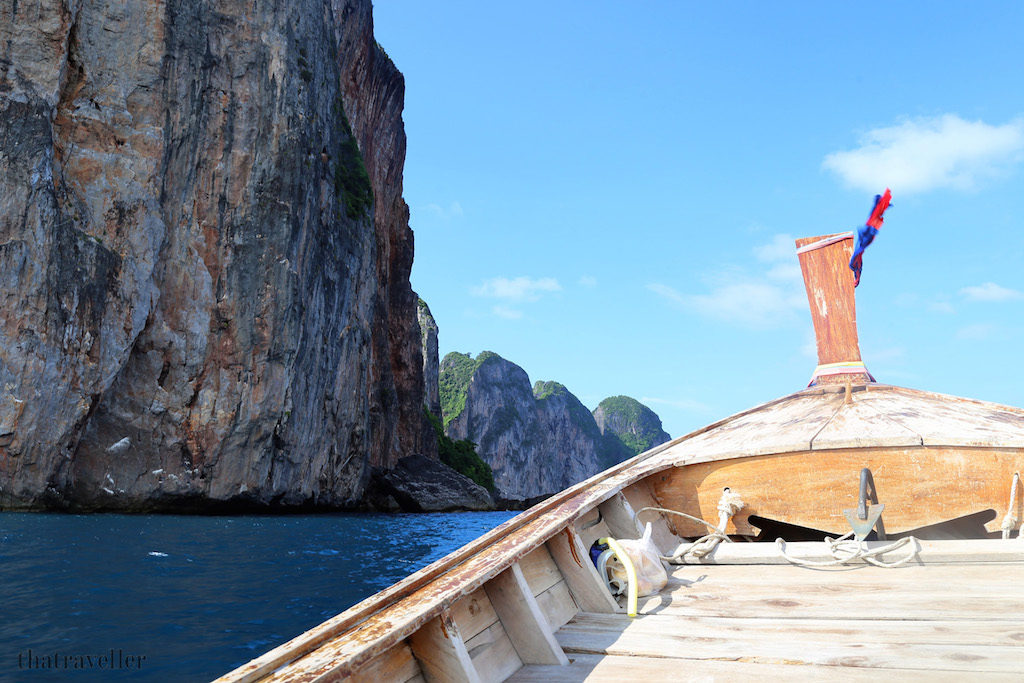 5. Loh Sama Bay, Phi Phi Leh
Not far from Maya Bay, Loh Sama Bay is best visited through a Phi Phi Islands tour, as the only access is via boat – and there are no sandbanks. Loh Sama Bay is generally visited for swimming, and most tours take their guests here to let them enjoy jumping off the boat into the deep water.
Although Loh Sama Bay is generally only good for swimming (there is no coral for snorkeling) it is one of the prettiest places in Phuket – while swimming around you are able to look up at the lush green rock formations that surround you.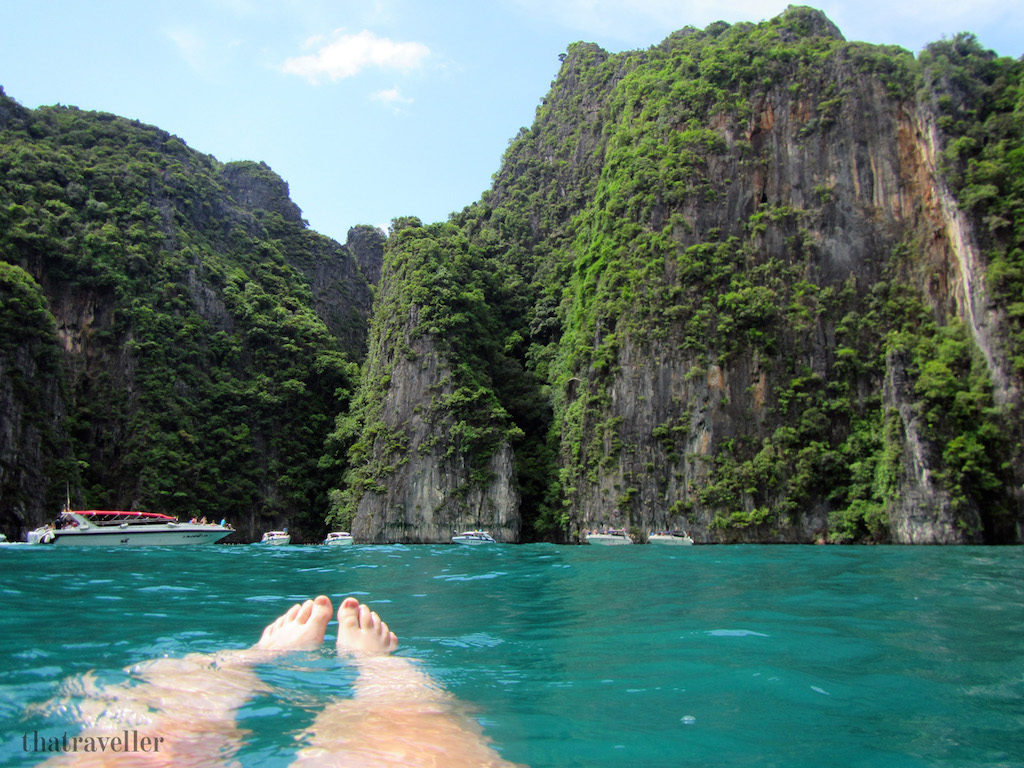 6. Tiger Kingdom
Tiger Kingdom is one of the better-known destinations in Phuket – and has shown to be a popular display picture choice on Tinder. Tiger Kingdom is a unique animal experience where you can join the wild cats and get some exhilarating pictures of you and a tiger. The size of tiger you get pictures with is up to you, but could you really turn down an opportunity to lie down on a 36month old tiger? For professional photos, you are able to pay a little extra for a DVD of you with the creature – and the photographers are pretty snap-happy (I myself left with over 70 photos).
7. Elephant Trekking Safaris
Through one of the many trusty Elephant Safari establishments you are able to enjoy some unique experiences like Elephant Trekking, and some even indulge into more cultural experiences including cooking demonstrations and water-buffalo-pulled wagon rides.
With Siam Elephant Safari, you are able to book a 4 in 1 safari experience which adds amazing views of Phuket's beaches from the elephant trekking trail.
8. Old Phuket Town
Phuket Town is a historical town that makes a part of Phuket City – it's main street is Thalang Road which is home to cafes, bars and shops all within the traditional architecture that was constructed many years ago.
9. Spa Treatments
For a truly cultural experience, you can't visit Thailand without getting some form of spa treatment. Top two recommendations;
Thai Massage: get bent in all different directions with a Thai Massage that leaves every joint cracked and every knot ridded of. Thai Massages are usually done without oils, and in some comfortable silk pajamas – often these take place in private rooms divided by curtains with dim lighting if not none.
Milk baths: There's no way to visit Phuket without seeing an orchid – so why not throw yourself into a whole bath of them? An irreplaceable experience is to get a scrub and massage treatment, which consists of being covered in a body scrub, then relaxing in a milk bath, and finishing off with an oil massage. It's the prime choice for honeymooners and travelling couples.
10. Cooking Classes
Most hotels are equipped for cooking classes so that travellers have the option to learn and make traditional Thai cuisines. Popular dishes to be made in cooking classes are; Thai Green Curry, Som Tam, and Tom Yam Goong.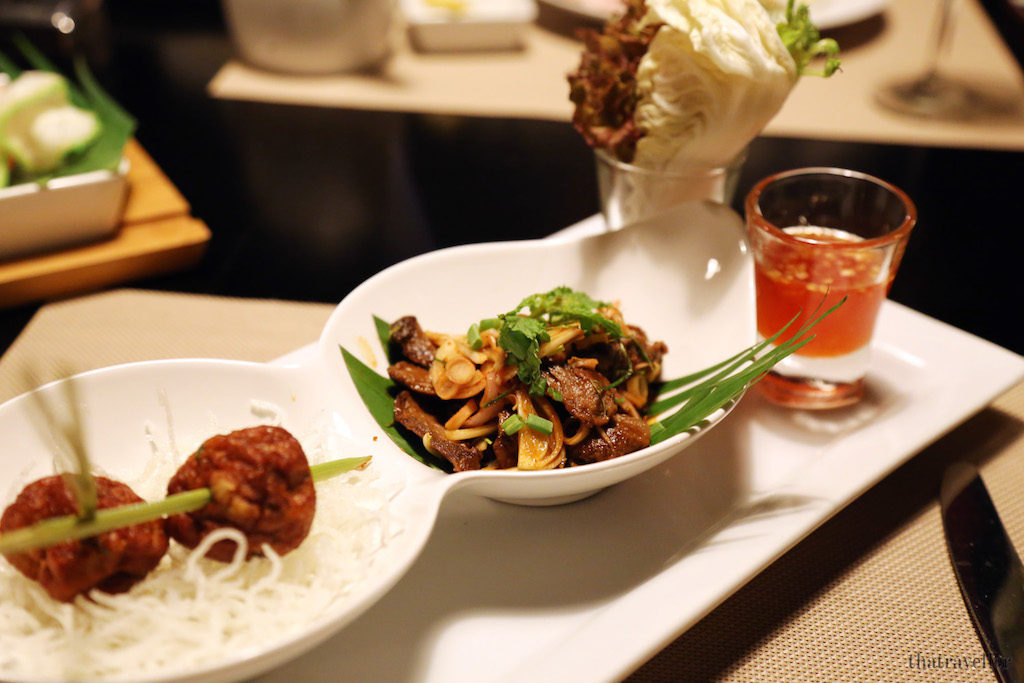 Where to eat;
Surely the first thought to your mind is 'Pad Thai' although Thailand's cuisine is SO MUCH MORE than that. Some dishes you can't leave without trying include;
Green Curry
Tom Yam Goong
Pad See Ew
Kuay Tiew
Som Tam
If not from one of the many stalls that sit dotted all over Phuket, some popular Thai dining experiences include;
Orient Café, Karon Beach Square; get the traditional Thai tasting plate for a try of multiple Thai cuisines – including the incredibly surprising dessert of flavoured water chestnuts in ice and coconut milk.
Mom Tri's Kitchen, Kata Noi; with one of the finest wine cellars in the country, get a taste of taste of some of Thailand's simplest dishes refined into delicate palates alongside a beachside view.
Kan Eang Pier, Chalong; with a menu filled of many unknown dishes, Kan Eang is a great place to get a taste of Thailand's fresh seafood.
Where to stay;
Holiday Inn Resort Phi Phi Island (here)
Holiday Inn Resort Mai Khao Beach (here)
The Movenpick (here)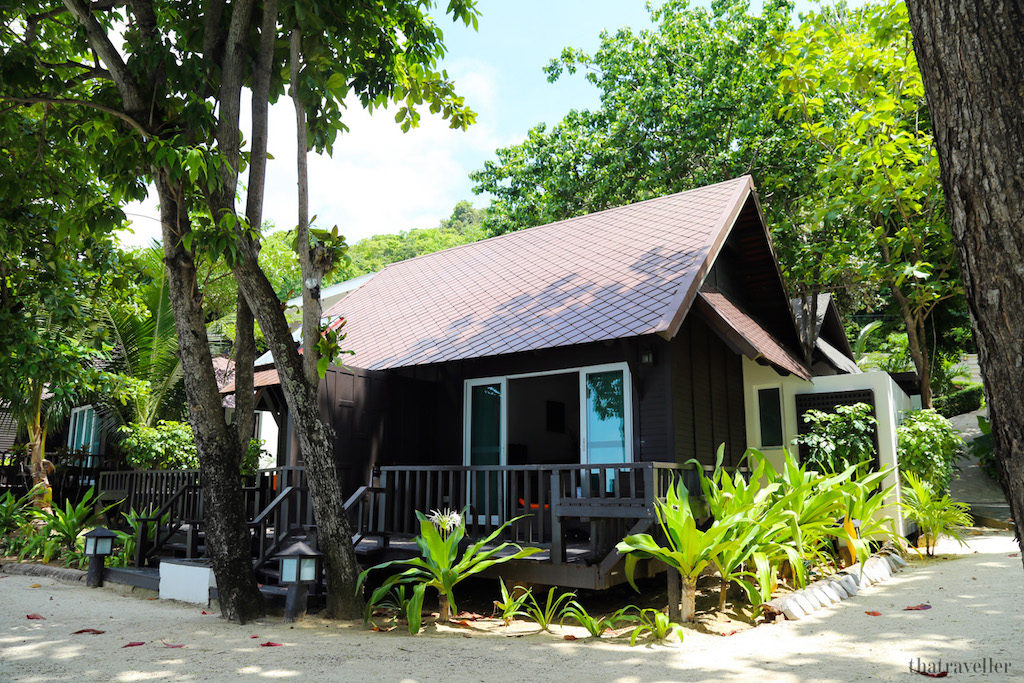 Nightlife;
Patong Beach is the ultimate party destination in Phuket, filled with nightlife, clubs, bars and all beside the tropical beachside. Here's where to experience the best nightlife scene and all on Bangla Road!;
Simon Cabaret
Soi Sea Dragon
Hard Rock Café
Patong Boxing Stadium
Tiger Complex
Seduction Complex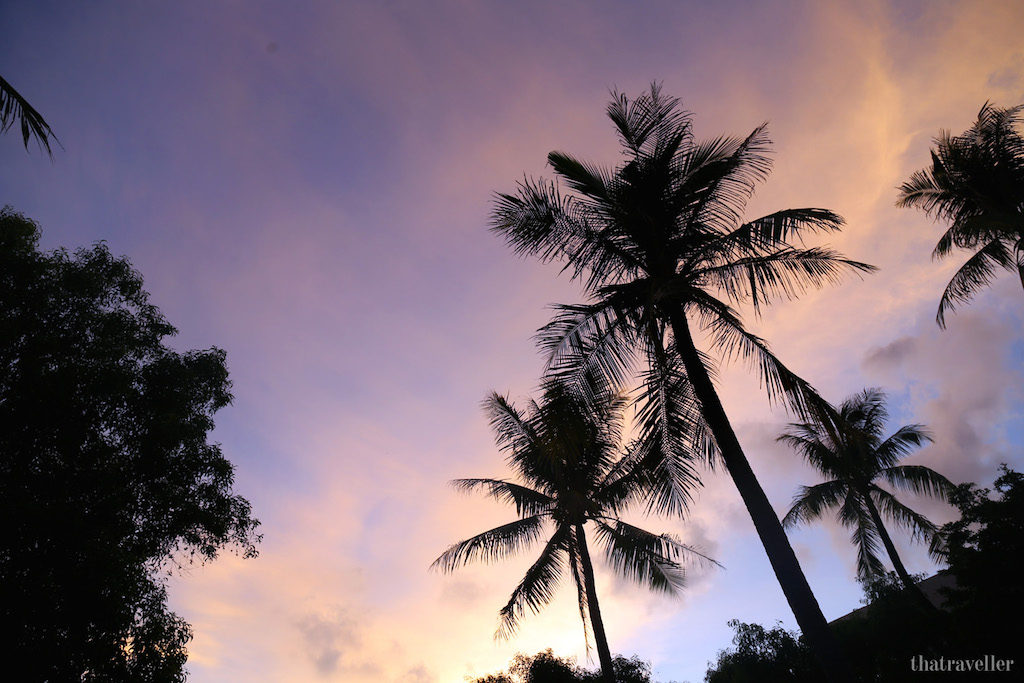 Insider tip; for the best sunsets take a drive down to Cape Promthep – despite being a little out of the way, it's the most popular yet secluded destination for watching the pink rays of the sunset make its way down on Phuket.