Attractions:
Litchfield National Park
Litchfield National Park is an amazing landscape, shaped by water and time, culturally rich and filled with history.
Features;
4WD tracks
Walking trails
Rockpools
Waterfalls
Lookouts
Swimming areas (lookout for croc signs!)
Magnetic termite mounds
A Day Trip: A great way to spend the day is to start by stopping in Batchelor, a small township by the top entrance into the National Park. One of the cleanest towns in the Northern Territory, I would definitely recommend grabbing some snacks for lunch and plenty of water to take into the park with you. Across the road from the general store is a Visitor Centre that is open with access to maps and information on the different walking trails.
From there it is just a short drive past some of the camping grounds before you reach the famous Magnetic Termite Mounds. They are called magnetic because the mounds (which can be as tall as some of the surrounding trees) are built so that the flat surfaces do not face north and south meaning that the sun doesn't beam straight down onto the mound. There is a giant Cathedral Termite Mounds just opposite the Magnetic Mounds that you are able to get a photo with.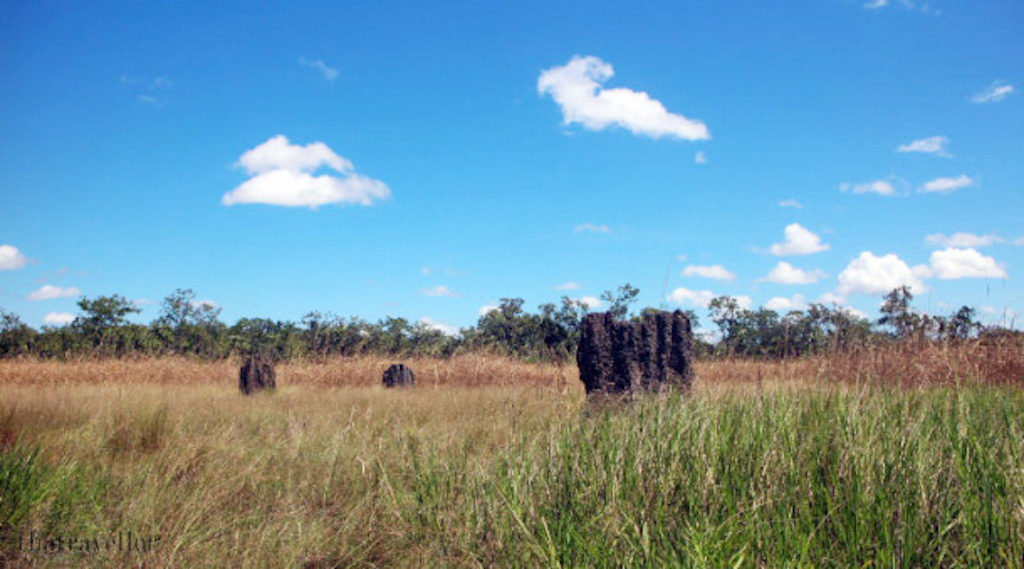 After a short walk along the boardwalk built for viewing the mounds, you can drive down to the picnic grounds that sit at the top of the Florence Falls Walk. After a picnic by the water, and even a swim, you can walk from there down to the Florence Falls Lookout. From there it is just a short walk down the stairs to Florence Falls – dubbed a safe swimming area. Experience the Australian waters and swim under the Falls or join the adventurous jumpers.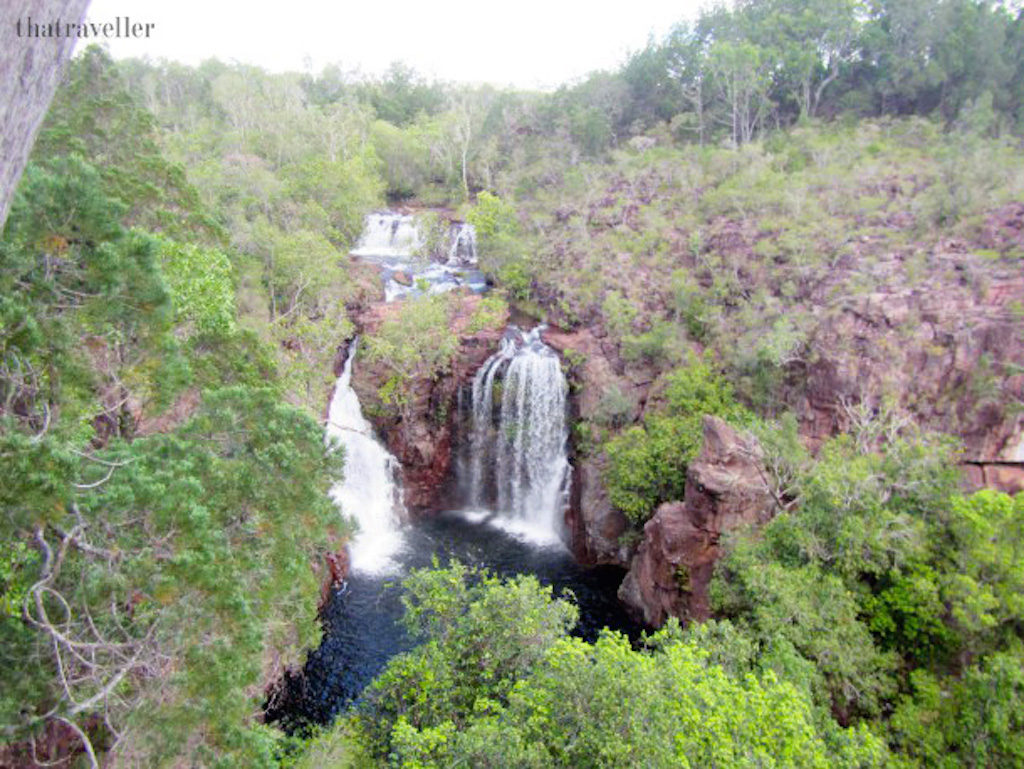 Another great place to stop is Buley Rockhole, which is a great place to sit down and relax in the water. Buley Rockhole is located above Florence Falls so it is a good spot to cool off after walking back up the Florence Falls Trail.
Spectacular Jumping Crocodile Cruise
Just one hour's drive from Darwin on the Arnhem Highway is the Spectacular Jumping Crocodile Cruise that sits just behind the Window to the Wetlands Attraction and Visitor Centre. Features;
One-Hour Boat Cruise that operates year round (rain or shine)
Python handling before departure (do not wear insect repellent or sunscreen if you want to handle the reptiles)
Free tea, coffee and toast to cater for the early birds
Bring your own lunch and alcohol (Although you'll probably be more concentrated on the croc's enjoying their feed to enjoy yours)
Soft drinks and bottled water for sale
Book ahead – Payment cash, MasterCard or visa (No EFTPOS!)
Discounts for seniors and groups of ten or more
GET THE SEAT BY THE DOWNSTAIRS WINDOW IF YOU WANT THE BEST VIEW (or if you want to be eye-to-eye with a giant croc) – Both sides of the boat get equal opportunity
Look out for the logo (there are other cruises that confuse tourists)
I would recommend booking the 9am cruise as it starts whilst the temperature is still cool and ends with plenty of time to enjoy the rest of your day.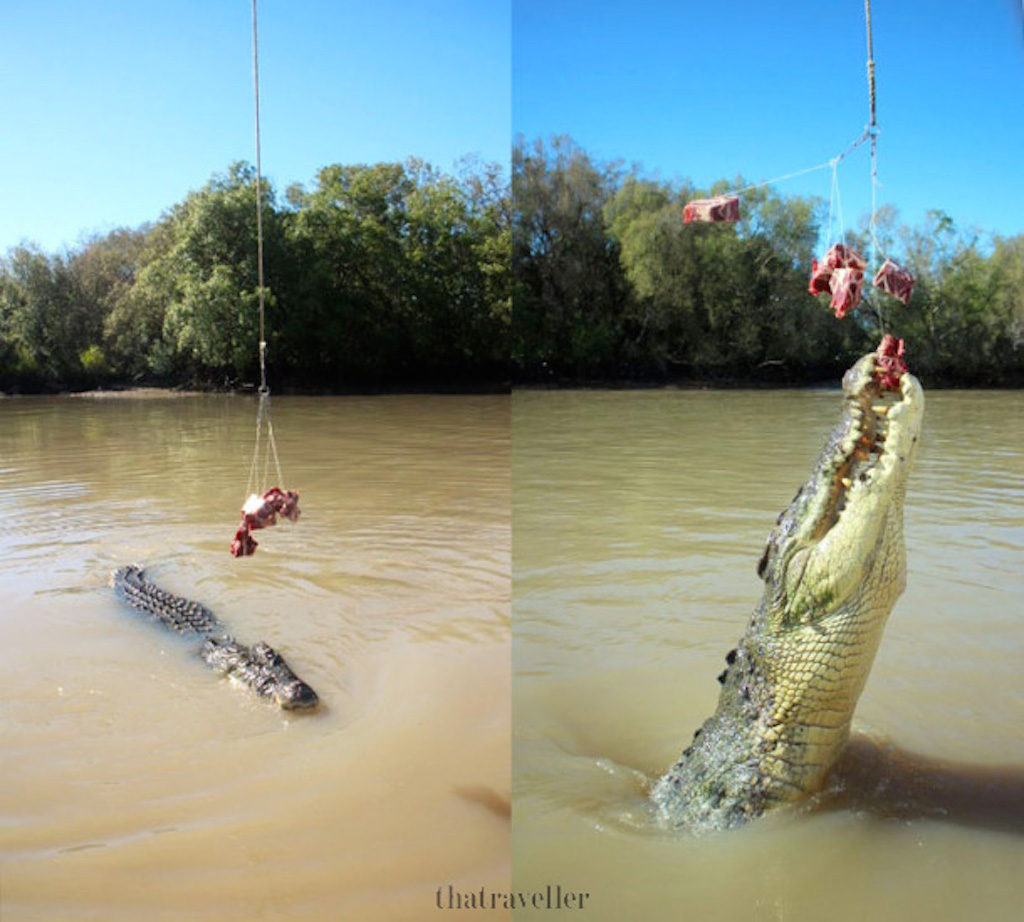 Getting there;
Hire car or the Crocodile Express: departs Darwin daily from 1pm (SO DON'T BOOK A CRUISE EARLIER THAN THIS) from the transit centre, Mitchell St with pick-ups from accommodation houses outside the CBD. Joins the 3pm cruise – back in town 5:30-6pm (BOOKINGS ESSENTIAL).
Defence Of Darwin Experience
The exhibition space includes the bombing of Darwin Gallery, iconic objects from that time, firsthand accounts and original buildings and artifacts. Something I loved about the Defence Of Darwin Experience was that unlike most museums this was a self-guided journey. Not only this, but the fact that a lot of the museum was outdoors. You could walk around in the warm sun and get a great look at plenty of the amazing things based around the area. The Defence Of Darwin Experience could be recognised as an essential stop for those historic travellers out there as most people do not know about Darwin's history in WWII. Like Pearl Harbour, Darwin had overlooked the use of aircrafts. The guns built there were never used in anger.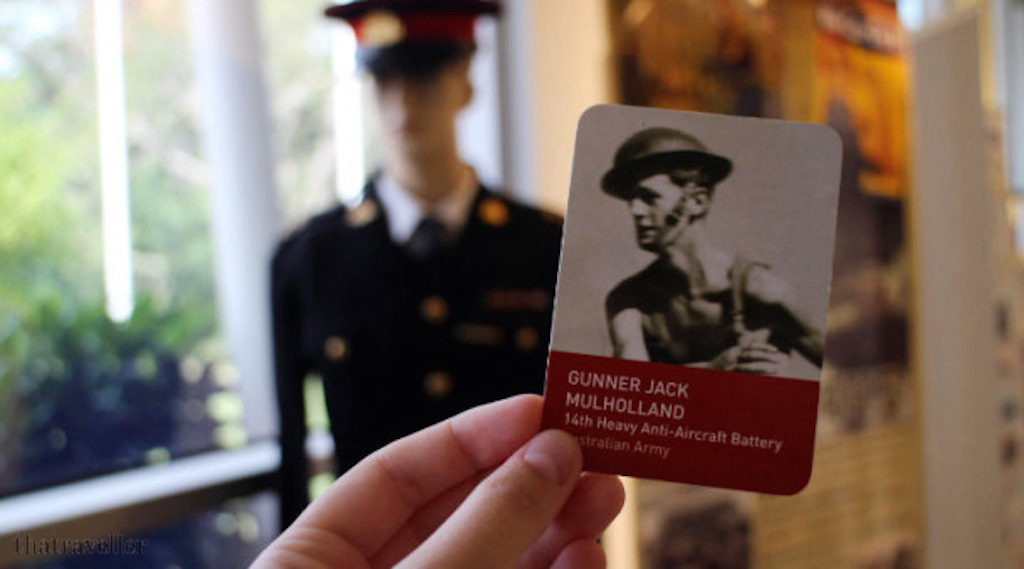 Start your experience by watching a short presentation about Darwin's history, and then collect a map from the front desk as well as a small identity card from the lucky dip. The lucky dip features cards with people names on them, a photo and a little history – from this you are able to follow their story. This is a great feature for school groups that visit the centre.
Open 7 days a week from 9:30am-5pm, the exhibition also has a café and gift shop.
Deckchair Cinema
Bringing even more to the average cinema experience, sit outside in the warm air; watch the sunset go down beside you over the water, BYO or purchase hot food and drinks and so much more. With pillows and relaxing deckchairs, see the stars at the same time as your film.
Darwin Waterfront Wave Lagoon
The Wave Lagoon is a great place to stop and cool down with the kids when you've got the day to yourselves. A wave pool has been built right beside the waterfront with lifeguards on duty throughout the day.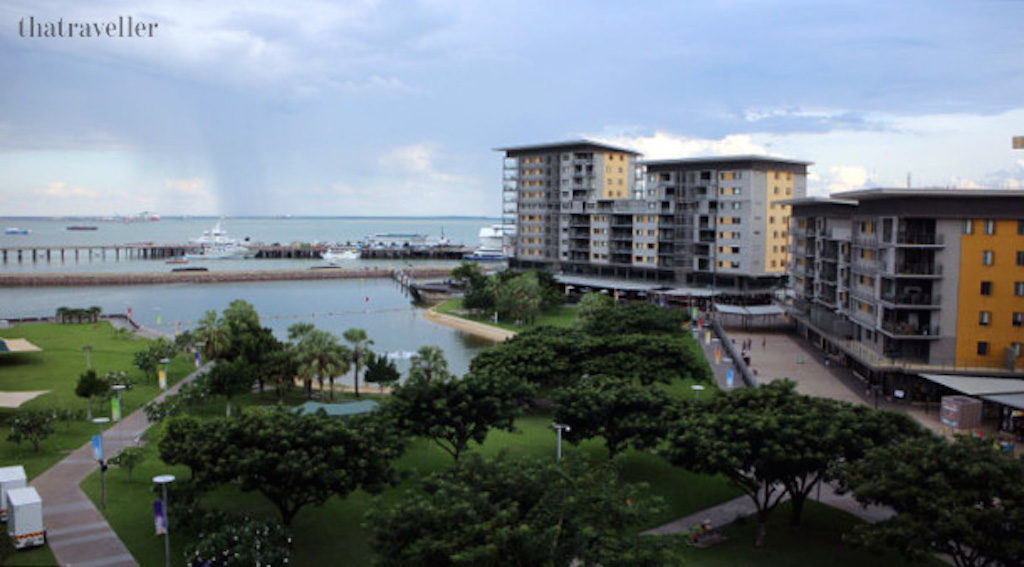 Crocosaurus Cove
Crocosaurus Cove is an amazing experience that features both an aquarium and reptile rooms. Not only is it home to the famous Burt the Crocodile from Crocodile Dundee, but it is also where you can experience the CAGE OF DEATH.
Features of the park;
The Reptile Room;
Staring off in the nocturnal room, you are able to experience the largest reptile enclosure displaying Australian reptiles, in the world.
The aquarium;
After only a few steps into the park you are able to see the parks largest crocodile that I myself would NOT want to run into out in the wild – It's head is as large as me! (If I was hugging my knees gll). From there you are able to see some of the odd-looking sawfish as well as the incredibly interesting Archer Fish. If you're lucky you can have a go at trying to feed the unique Archer Fish that spits a stream of water up to its food to knock it down.
Crocodiles…
Crocodile Feeding;
Burt, the movie star, incredibly large in size is just one of the options for feeding crocs. You are able to have a go at luring down some meat on a long pole and listen to his large jaws snap. The staff are incredibly safe and keep the croc in the shallows so that it has no chance to test the power of its tail.
The Little Guys; With two go's per person, hanging some meat of a fishing rod you are able to watch the tiny little crocs jump up and grab their lunch.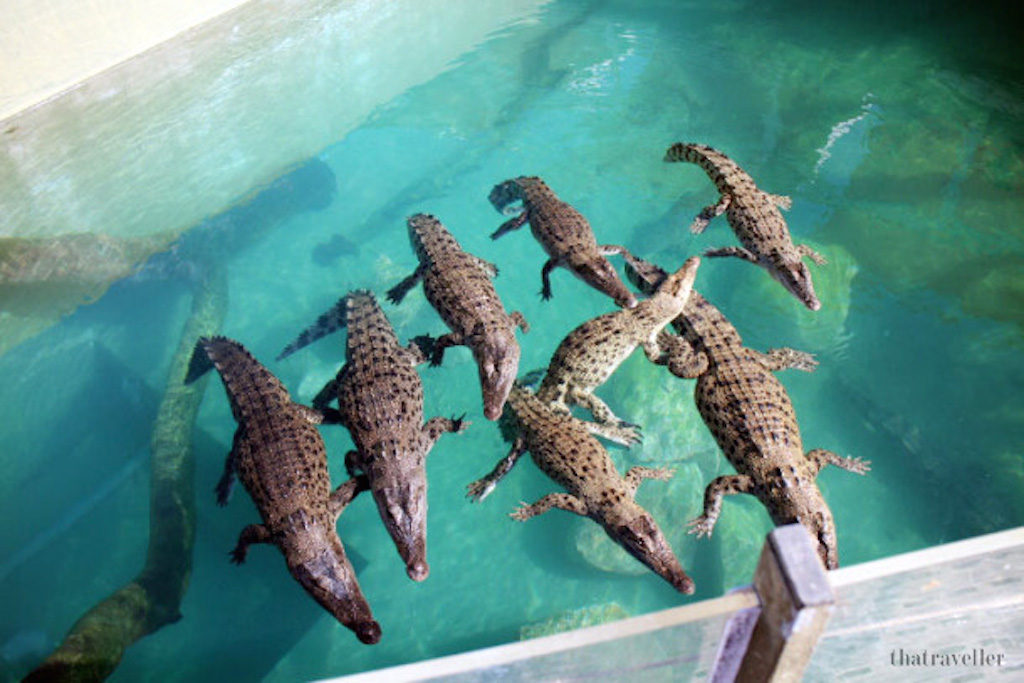 Holding A Baby Croc;
Get an up close look at these prehistoric creatures.
The Cage of Death is a safe glass cage that lifts you into an enclosure with a crocodile and you can watch with your goggles as the croc swims around you. The guides also feed the crocodile whilst you are in the cage so you can see it jump up and devour its food centimetres away from you. Tips for the Cage Of Death:
Goggles will be supplied for you
You only need to bring your swimmers and a towel
You can pay for photography by the staff, with around 100 photos taken and also the opportunity to take in a GoPro, all of which you can take home on a DVD – or you can take in your own GoPros or waterproof cameras
Two people per cage
You can choose whether you want to stay at waist height or chest height (I would suggest chest height because then it is easier to look under the water)
When looking at the crocodile it is easier to see when under the water as the glass is quite scratched.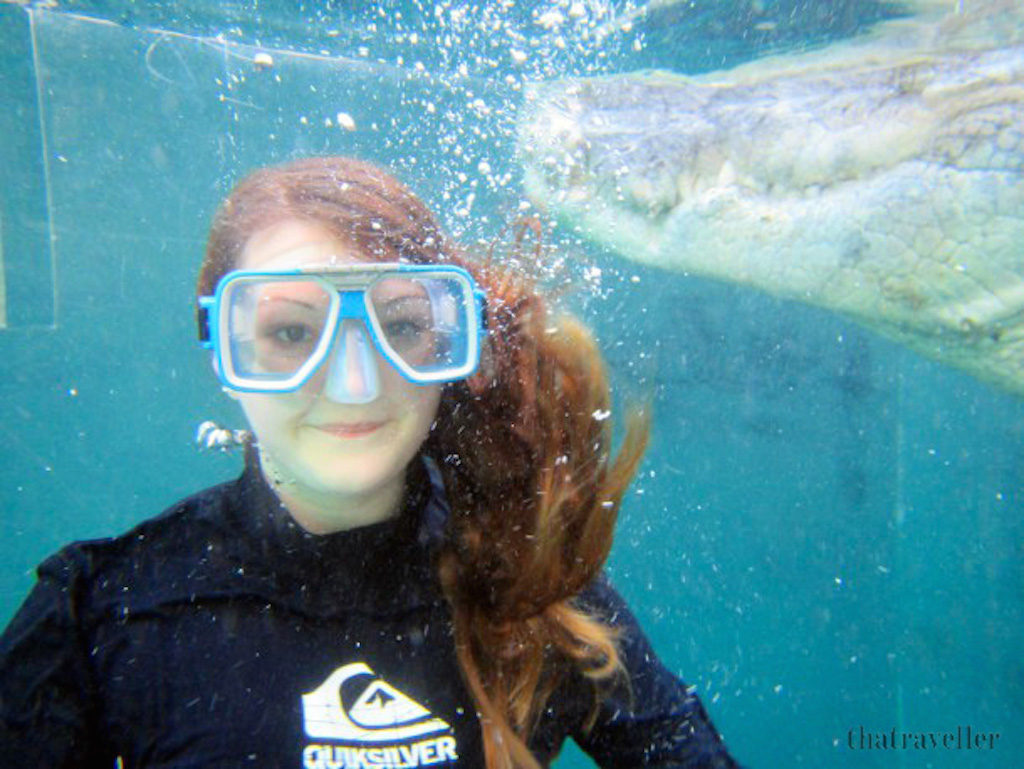 Famous Crocs!
No doubt you've seen the classic Australian tale of Crocodile Dundee, a film that grossed as the second highest film in the world with the famous scene where Linda Kozlowski goes down to the water and is almost eaten by a crocodile.
This crocodile 'Burt' lives at Crocosaurus Cove.
As well as Burt, Crocosaurus Cove is home to the baby croc that was presented to Prince William when he came to Australia. See more
Getting There; In an unexpected spot, the park sits just on the Corner of Mitchell St and Peel St. Don't let the outside deceive you, the park is a lot larger than meets the eye.
Prices;
Entry;
Adult $32
Senior $26
Child $20
Infants Free
Big Croc Feed Experience;
Adult $79
Senior $69
Child $48
Cage Of Death;
1 person $160
2 people $120
Where to Eat and Go Out;
Fast Food Places;
McDonalds, Red Rooster, Gloria Jeans, Kebab Shops, Baker's Delight (all of which are located on Mitchell St or around. 
Places To Buy Groceries;
Just on the centre of Mitchell St shops there is a small shopping centre that has a few convenient store and a Coles. If you are more of a Woollies (Woolworths) person, there is one just a few blocks further down Peel St.
Cape Adieu Harbour (Dinner) Cruise
With a beautiful walk out to the Harbour, Adieu Harbour Cruise is a great way to enjoy your dinner with a view. As you enjoy your food the boat smoothly glides up and down the shoreline with the occasional narration of local sights and things around you. Darwin's amazing red sunsets accompany your meal and then flickering fairy lights come to light after the sun goes down.
Not only is it BYO the food is yours to choose from. With a choice of your main meal there is a salad bar to choose your side salads, vegetables or several seafood options for your entree.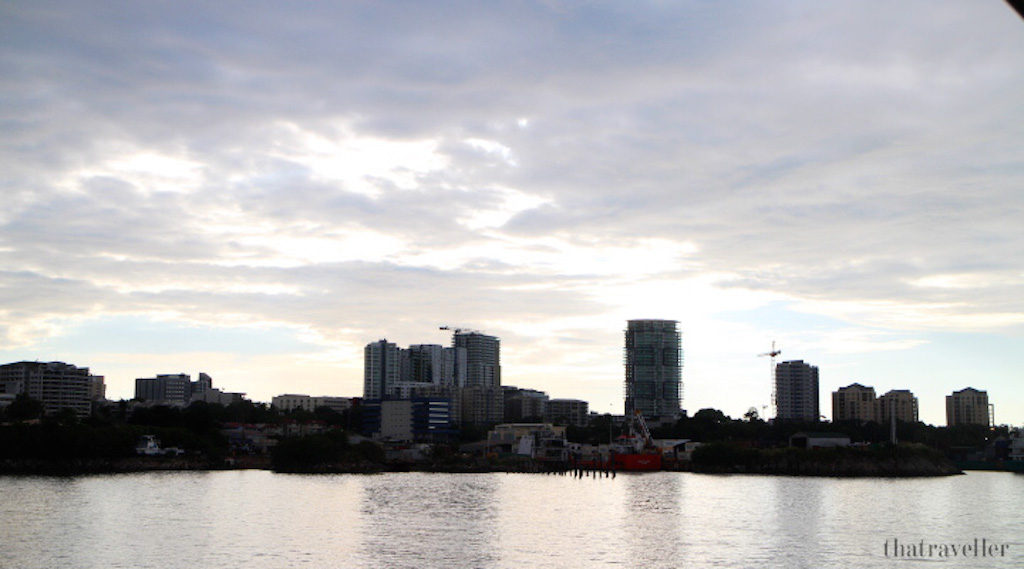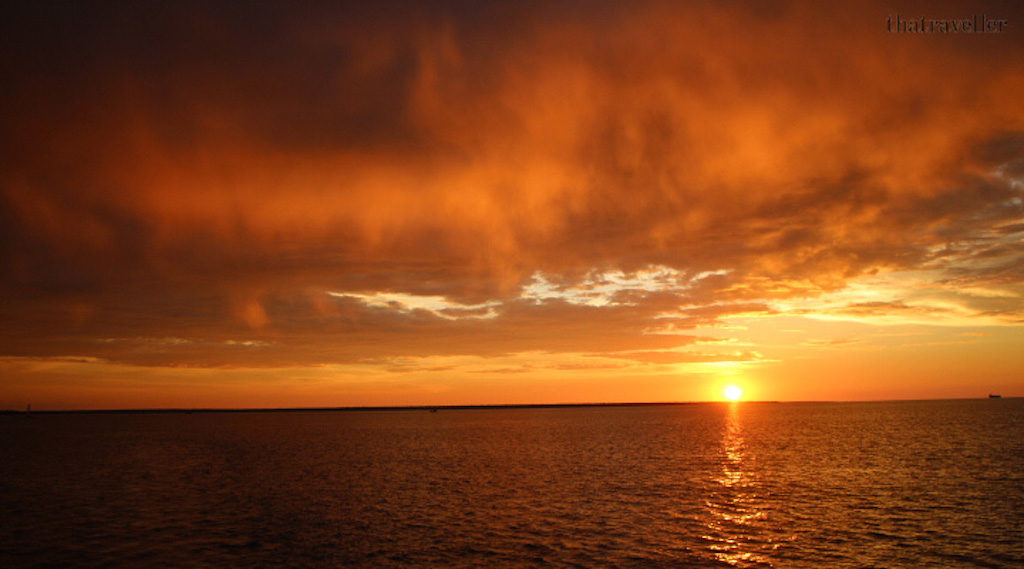 Monsoons
Restaurant and Party Bar, Monsoons is located right on Mitchell St.
Deck Bar
Darwin's Deck Bar is a great place to kick back in the open air.
Where to Stay;

Novotel Darwin Atrium;
Located right across from Bicentennial Park, Darwin's Novotel is a great place to take the family and get a good look at it's amazing interior cascading rainforest that lines the hotels inner-walls. Novotel features;
Views of: Darwin Harbour, Bicentennial Park, the garden war memorials
Conference facilities catering up to 110 people
Daily movies for the kids projected by the hotel lobby
Jaribu Bar
Zest Rainforest style restaurant
Outdoor pool and spa area
Gym facilities (not on-location)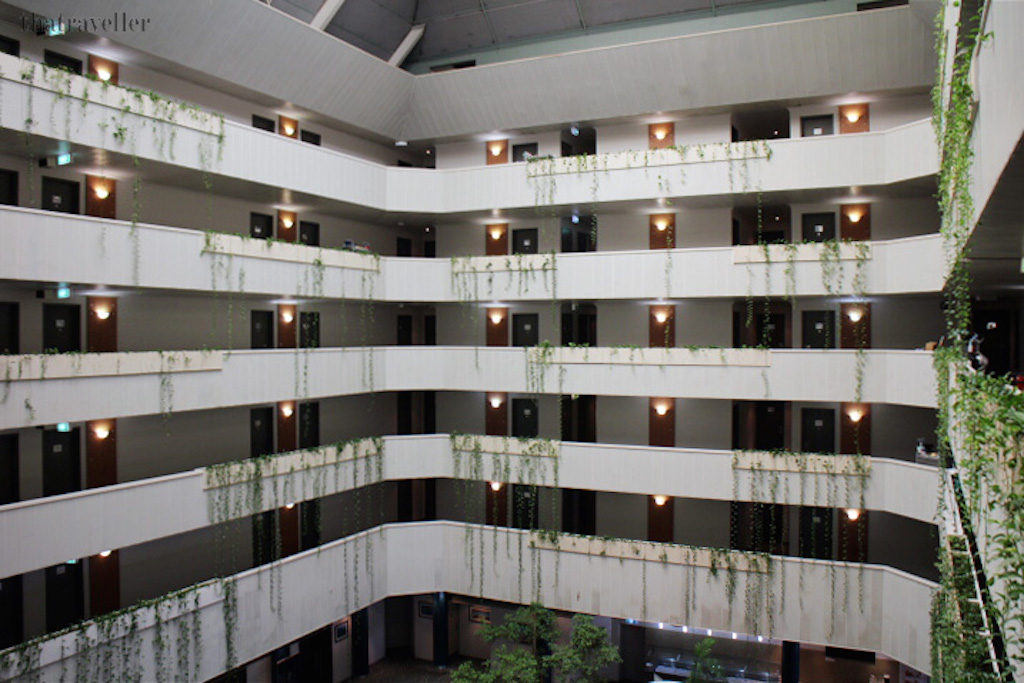 Wildman's Wilderness Lodge
Wildman's Wilderness, a whiles away from the township of Darwin, is an amazing holiday experience for all different kinds of people. With both 'glamping' style lodges and the more city-lifestyle habitats there's the perfect accommodation for families, couples and singles. Features;
Outdoor Pool
Fishing Tours
Helicopter Adventure Flights
Private Touring
Bird Watching Guide
Airport transfers
I wouldn't be surprised if you spotted a croc on the Billabong cruises.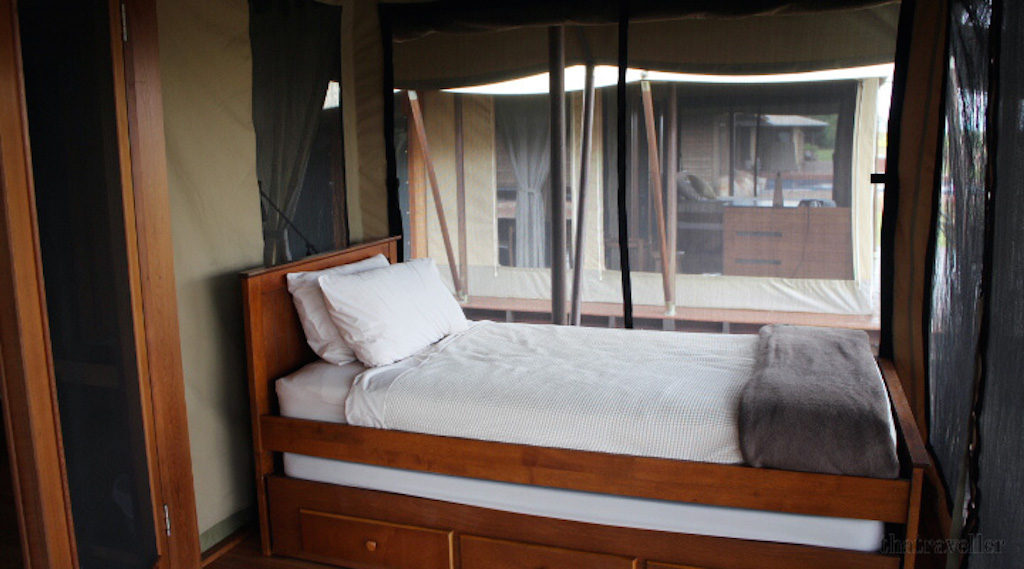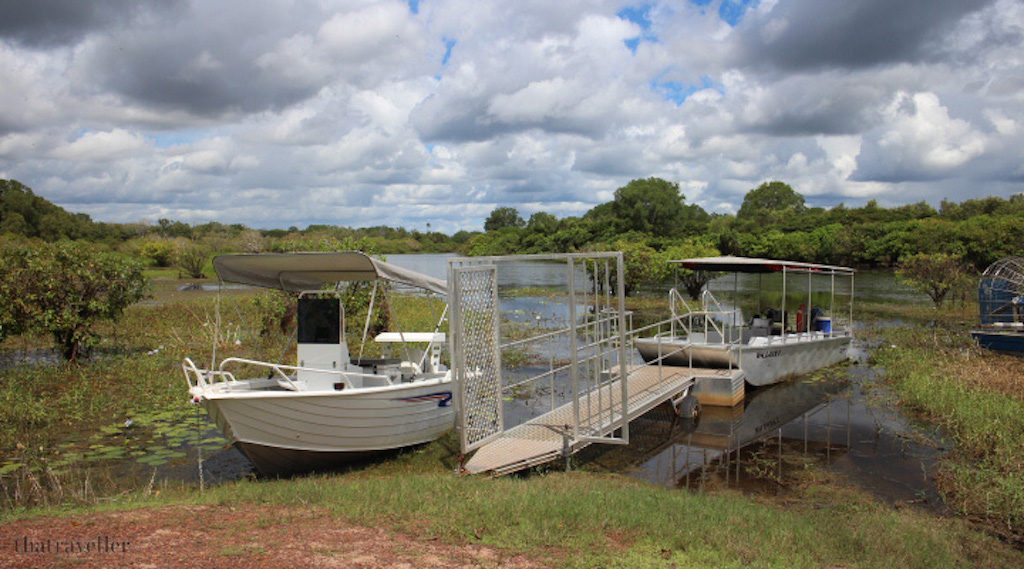 Melaleuca on Mitchell Backpacker
Located right beside Crocosaurus Cove this hostel has an amazing outdoor patio area that looks over Mitchell St. "best leisure deck in Australia, pools, spa, big screens and bar"
Youth Shack Hostel
Another hostel located on Mitchell street with a pool, a poolside bar, sundeck, pool table, outdoor kitchen area and a full travel desk. There's lots to offer at the Youth Shack Hostel, including a free weekly BBQ.