Now I'm a fan of the traveller-not-tourist lifestyle, paving your own path, taking the road less travelled by, all of that… But there are certain times where I just have to turn my back on that and take advantage of some of the things travel destinations have to offer – no matter how "touristy" it is.
I would never read one of those 'where not to go' stories, because there's a reason some of those places are recognised as beautiful and unique. If it's a 'must-see' attraction does it really matter if you're going to see a whole lot of snap happy tourists crowding around?
Sometimes you just have to ask "what's so wrong with taking the beaten track?".
Here's when I find that it's okay to be a tourist…
> When it's a world-renowned attraction
This is kind of broad. When I say world-renowned I could mean Disneyland, the Pyramids or even the classic Hollywood sign, but sometimes you just can't say no to these opportunities.
The Hollywood sign for example, is kind of a let down. The many many movies it's seen in overstates its size when really it sits above some constant foggy air – but my name being Holly, it was always something I wanted to see. Clichéd yes, but I got to cross that off of my bucketlist; (more).
The Pyramids. Now I've never been here, but I wouldn't turn it down. I've heard many complaints about how when you turn your back on the Pyramids its all tourists, and vans and cameras, but despite that would you really want to turn down seeing them, with all of the history that they hold?
Would you go? Leave your comments below.

> When you're trying local cuisines
> When it's a theme park
Generally if you're going to a theme park, it's because you specifically want to go to a theme park – with the thrilling rides, expensive popcorn and unique shows and attractions. Theme parks aren't about exploring a travel destination, and often they have no relevance or relation to the place they are in – they are simply for the fun of it.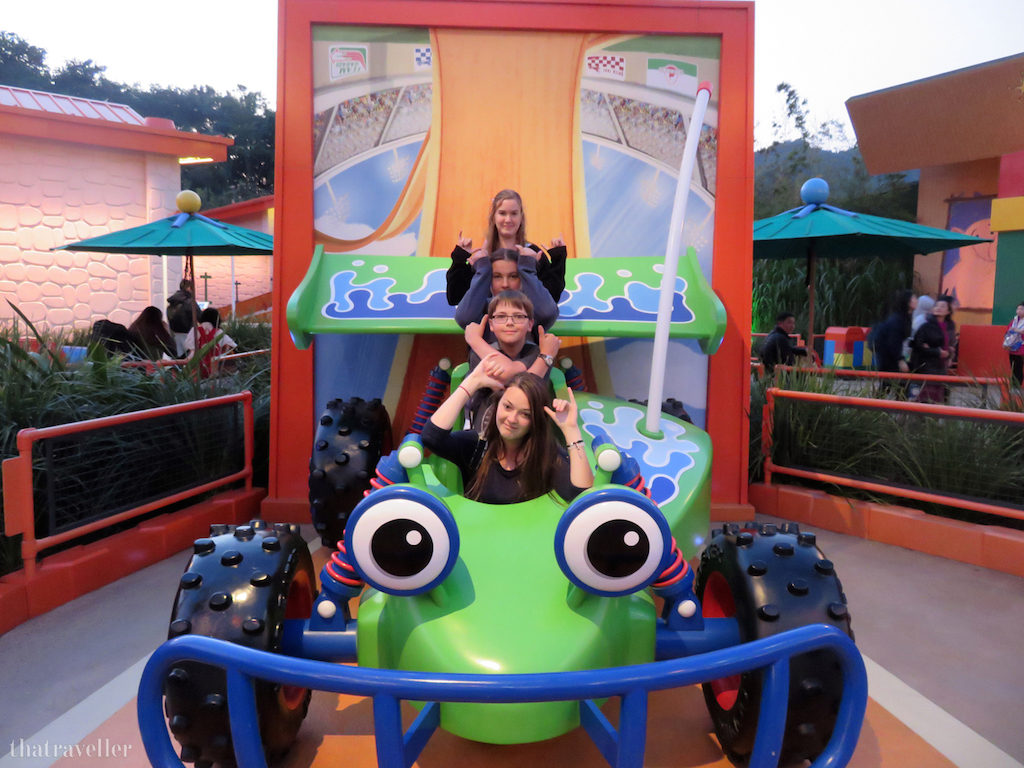 > When you're doing something adventurous: Skydiving over Dubai?
> When it's better than the daily routine – need I say more?
> When you're taking advantage of the weather
When I say this, I mean places like aquariums and museums – if you're stuck overseas or even at home on a rainy day, why not go? While in Phuket I learnt the hard way that the weather is quite unpredictable, but I didn't let my trip get wasted on those rainy days.
In the reverse, if it's a hot summer's day and you want to go out and soak in the sun, what would be so wrong with relaxing down at Bondi Beach? Sure it's overcrowded at times, but that doesn't change its white sandy beaches and clear blue water.
> When you're maximising your time
Got a lot of time to spare? Filling up your days overseas? It's better than doing nothing right?
> When it's a music festival or concert
> When you're taking a clichéd travel photo
Leaning tower of pisa? Who really cares how many people have done it – I know if I left without getting a shot of myself holding it up I would regret it. Sure I probably wouldn't even post it online – but just knowing I have it would be enough.
> When it's a movie or TV site