Contiki Tours are an organised group tour of young like-minded travellers from around the world, in groups of 13-50 people, aged 18-35. The tours can span from a couple days, to 1 week, 2 weeks or even up to 45days, so there is something for every type of traveller. Contiki tours are perfect for first time travellers, solo travellers, social travellers, adventurers and groups. Simply, they are perfect for anyone who doesn't want the burden and stress of having to plan a trip themselves – Contiki organises accommodations, destinations, transportation and all the little bits in-between.

Trip Styles.
Contiki can sometimes be characterised as very intense and fast pace, this is because they're trying to give you a taste of various destinations in a short period of time. You should take this into consideration before planning your trip, because this pretty much means, no sleeping in, lots of hours on a bus and less time to explore some of the most beautiful destinations in the world. But fret not, there are also tours that offer a more relaxed pace, offering you more time at each destination to see and do more. It's really worth considering how you want to travel, because depending on which pace you choose will determine what you are able to experience.
Contiki is perfect for taste-testing destinations so that you can grasp an idea of what places you'd love to come back to in the future. 
The various paces and trip types are;
Discovery Plus
High Energy
In-Depth Explorer
Easy Pace
Freestyle Camping
Sailing & Cruise
Festivals & Short Stays
Winter & Ski
Contiki tours are perfect because they take away the headache of planning. Planning your own trips takes a lot of time and researching. Contiki makes it as easy as "bags to coach", so all you need to do is get there on time.
The Contiki Pack.
Before departure, Contiki provides you with a passport wallet to bring on your travels.
Bag tag
Europe and UK sim card
'Know before you go' pamphlet
Miniature Europe travel guide
Trip information and Itinerary
Hotel list duplicate for family/friends
Booking summary and accommodation details

Kick Start Meetings at Contiki Basement.
Tours leaving from London have a kick-start meeting at the Contiki Basement the night before the trip departs. Located by the Royal National Hotel (which is also the meet-up spot), they begin at 6pm, so all you have to do is ask at the Contiki Basement reception desk where the meeting is – usually it is in the Royal National's breakfast buffet room. On Bedford Way, it is clearly signed.
The meeting is quite underwhelming. The name gave me the impression that we were all going to sit down and get to know a bit about each other and learn all about what will be going on with the tour and learn the rules etc. The reality was a little intro with two other tour groups, checking our details (Travel Insurance and Emergency Contacts) and meeting our Trip Managers. It is a great opportunity to meet your fellow travellers, though I found that once everyone had filled out their forms they left – which was understandable, everyone's jetlagged!
What you need to bring to the meeting;
Passport
Trip documents (provided in your Contiki Pack)
Travel Insurance info
The Contiki Basement is open;
May 1 – September 30: 9.00am – 8.00pm (Summer Hours)
October 1 – March 31: 11.00am – 7.00pm (Winter Hours)
April 1 – April 30: 11.00am – 8.00pm
Me Time Optionals.
Just as the name states, these experiences are little bonus experiences and excursions that you have the option to do while on tour in your 'me time' – meaning the part of the tour where travellers are left to explore or relax on their own. The price for these is not included in the overall tour cost, so you can basically pay per optional activity. The price range for these can really range, some perfectly fitting to the average budget, and some are more costly – like skydiving in Switzerland. The 'Me Time Optionals' are a perfect opportunity to bond with your new friends, as most people usually opt to do all of the excursions – but it's completely up to you. You don't have to decide on which ones you want to do straight away, a few days into the trip you are given a form where you can tick each one you want to do – as some require pre-booking. Then you are given a few days to pay, they are generally pretty flexible.
If you opt to spend your 'Me Time' according to your own plan, you typically arrive at the destination one day, and then the next day is the day to explore it. Your TM will give you a short tour of the area as well as providing a map and highlighting the popular landmarks for you – from there you are off to roam for yourself.
Contiki offers a good balance between guided time and history lessons, i.e. in some places you are taken to places you don't want to go to. In Paris you are taken to a perfume shop/museum, and it's up to you how much you pay attention to the demonstration. In other places you may be offered a short walking tour which is great as an introduction.
Note: The coach will ALWAYS go with the tour group and scheduled optional activities.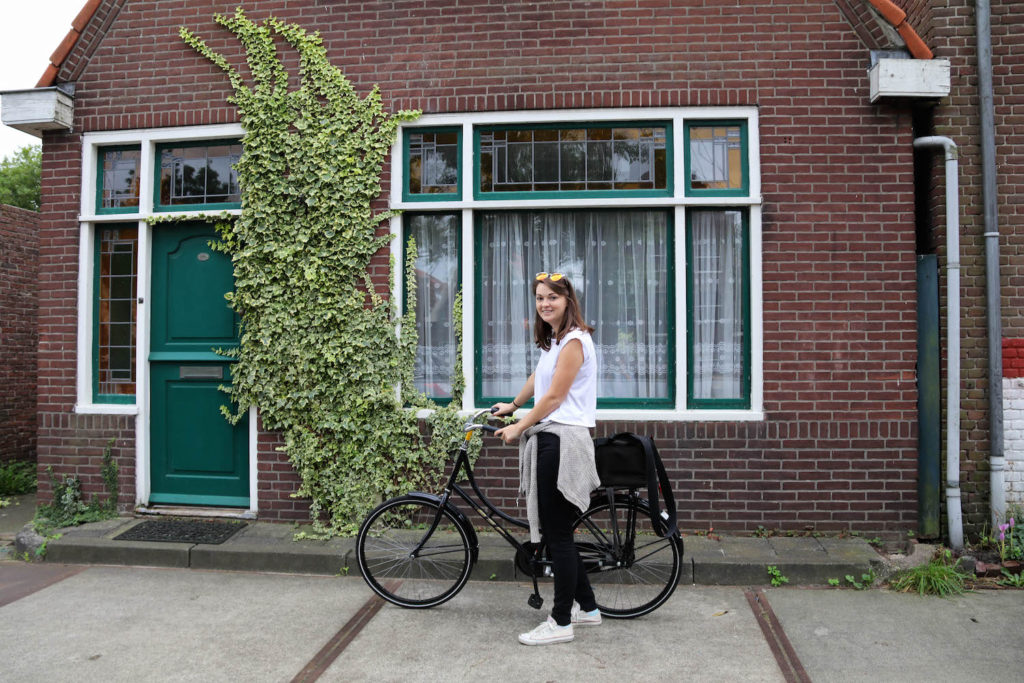 Your Destinations.
As I said before, Contiki is perfect for taste-testing a destination. You will always get to see the major landmarks in each country. No doubt about it. In Paris? You will stand on top of the Eiffel Tower. The smaller things, might not meet your expectations, where the itinerary says you will see something, it may just be a drive by, or a short stop. Like any destination, there's usually TONS to see, but Contiki is generally fast-paced, so you may find more use for your time than waiting in line at the famed Anne Frank Huis.
One of the biggest perks of being on a Contiki tour, is that they get you access to things that would be difficult to plan yourself, like skipping long lines at the Eiffel Tower.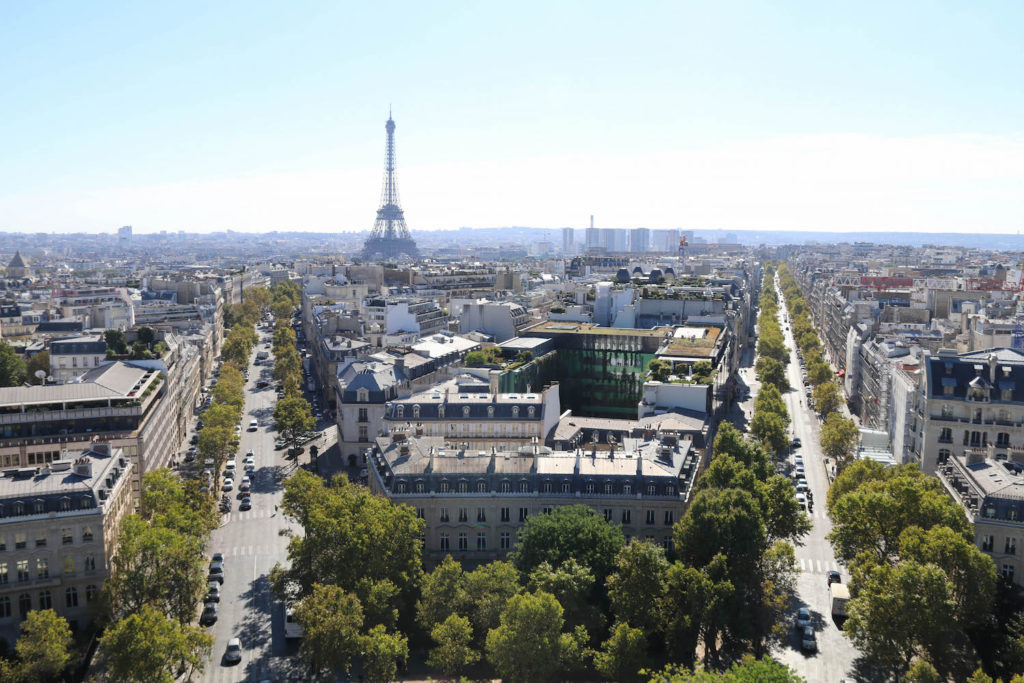 Trip Manager and Drivers.
Your Trip Manager (TM) is one of the most important assets of your journey. They know everyone and they know pretty much anything about the destinations – they are there to answer your questions, and inform you on the local history, attractions and also provide you information regarding the tour. The TMs are there to make you feel safe, and ensure that you are having a good time, but in saying this, they are not the Mummy or Daddy of the trip, they aren't there to hold your hand – it's completely up to you to make sure you are there in time for the bus.
Your TMs and your driver can pretty much make or break your trip. The driver is the one responsible for getting you from point A to point B, and the more experienced the driver, the more likely he is to know all the short-cuts, back routes, and ways to avoid rush hour – so fingers crossed they are perfect with time management.
During your journey you are also able to use hashtags for your TM and Driver – and they pick their favourites to go towards winning more Contiki Tours. #ContikiMike #ContikiPaolo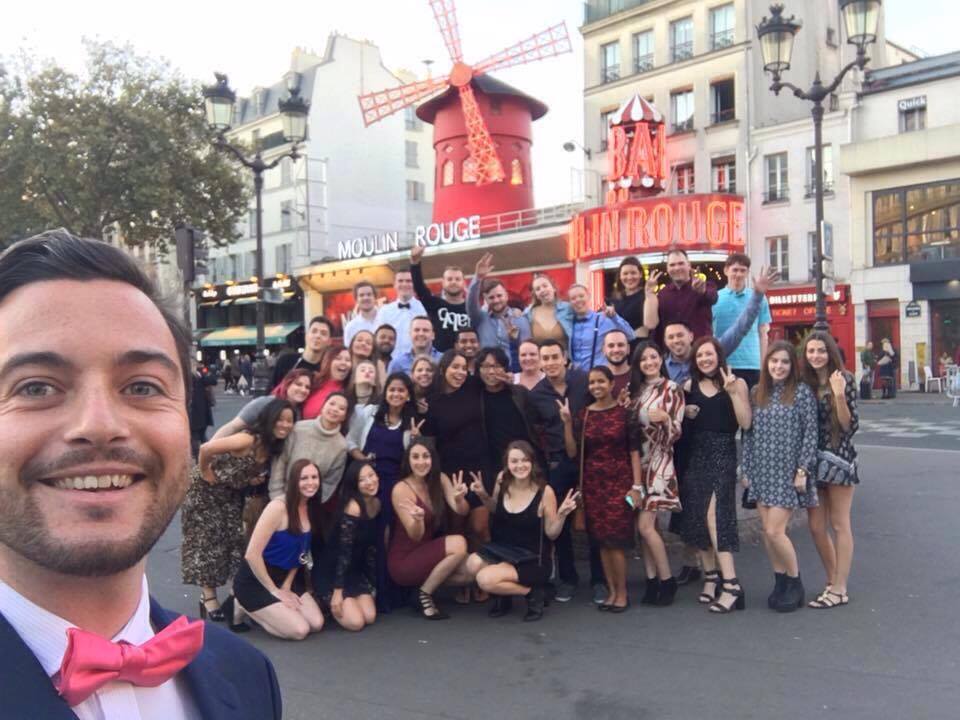 Your Fellow Travellers. 
18-35yr olds, the average Contiki tour is made up of a mixture of various traveller dynamics. Solo travellers, pairs, couples, friends, and siblings, you're pretty much ensured to make yourself comfortable somewhere or another. The TMs are always there to help if you're feeling a little shy, and know that making friends on a Contiki tour is one of the best parts of the journey – they'll become your friends for life, not matter where on the globe they reside. Your Contiki Family will become your family away from home.
When it comes to group dynamics, you shouldn't be worried about who you'll end up touring with. The groups can range up to 50 people, so you're guaranteed to meet people you jive with.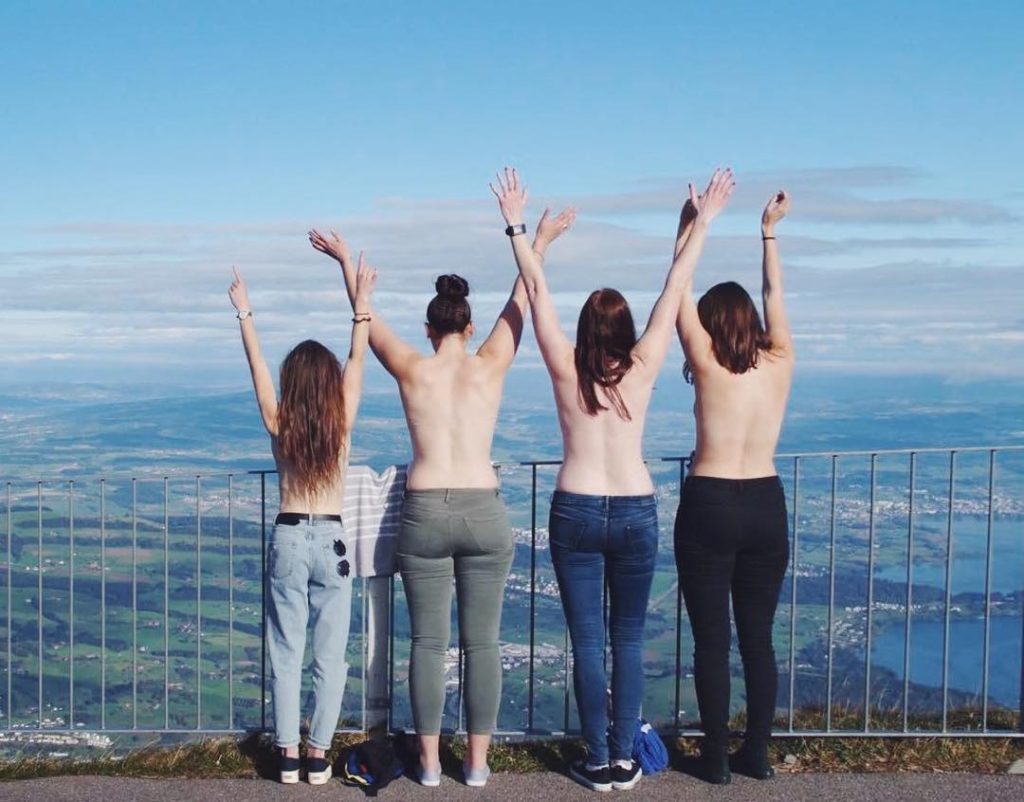 Contiki Rules. 
I cannot stress enough how important it is to be on time. Not only will arriving early get you in the good books, but Contiki is known for leaving people behind who don't show up on time. If the bus leaves without you, you are pretty much left to sort out how to meet them at the next destination. If you are lucky, you can jump onto another Contiki bus, but know that this won't always be an option. Obviously if they know you are near, the TM isn't going to leave a member of your Contiki Family behind, but there is a limit – every 5 minutes you are late each day takes off more and more time that you could be spending at your new destinations.
Accommodation. 
Contiki has accommodations at both ends of the spectrum. They usually level themselves out – i.e. the closer you are to the centre of the city, the more likely the hotel will be quite basic, because otherwise it would cost you $$$. The further away from the city, the nicer the establishment – so you're basically paying for location or quality. Either way, they have their plus sides. The negative to the accommodations located further away from the city, you may have to organise transportation to get back and forth. The Contiki bus always offers fixed pick-up and drop-off times, and your TM will always let you know how to get around by public transportation.
On Contiki tours, you have the option to share a room with 1 to 3 people, or single. For most trips you will only have to share with one other, though when booking the trip, you have the freedom to make this choice. If you really want the private room, you'll have to pay a bit extra, but I would REALLY recommend at least sharing with one other traveller – if you're solo, this is the perfect chance to make a relationship with someone else on your trip.
Food.
Each tour and its location varies on the quality and types of foods and how many meals are provided in the overall cost. More often than not, breakfast is always provided, and some dinners – but some meals are left to you, or are available through cultural dining experiences in the 'Me Time Optionals'. There's a balance of average meals, to amazing meals, but it's up to you how you spend your money in your free time. If you have a dietary requirement, Contiki is happy to accommodate you and ensures you get a special meal at group dinners. On days where you are free to organise your own dinners, it's a perfect opportunity to find a local restaurant with your Contiki Family.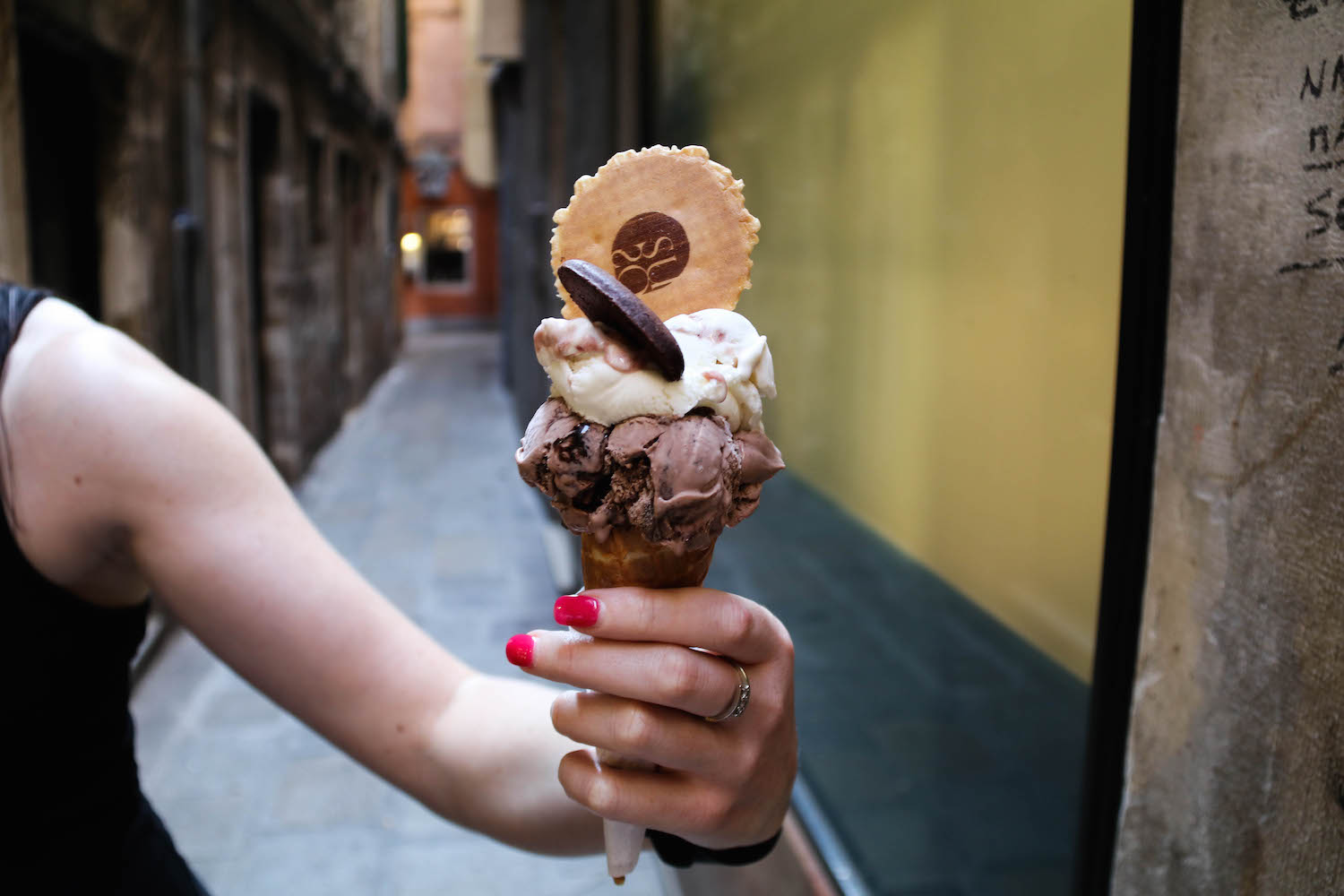 Drinking and Parties.
Contiki is pretty well-known for it's party scene. Travelling with a group of young people, it's not hard to see why. A perfect way to get to know your fellow travellers, it allows people to let off some steam, get more comfortable around these strangers and dance, a lot. Trying local drinks is always fun – and if you plan for it, you can hit up Oktoberfest in Germany! But again, like the 'Me Time Optionals', it is totally up to you to decide whether you want to drink and go out. You can go out, and not drink or not go out at all, or you can drink until your head hurts – just make sure you're able to get onto the bus the next day. Basically, it's up to you to be responsible, know your limits, but also have fun, create bonds, and know that there are plenty of options available to you.
When there are group events on at night, the coach will take you there. Most of the time there will also be a pick-up time, but it is NOT available late at night. The general routine through the week was to go out every second night before coach days, as you can nurse the hangover without wasting a day of travelling.
There will be hookups. It's basically up there in that party-scene genre. People are away from home, making new experiences, far far from the general judgey people that they know from home. Contiki is pretty much a conductor for hookups, putting a large group of young adults together, all high on life, seeing the world, and mix that with some nights out and alcohol, you can see where this is going. But know, everything that happens on Contiki tours is completely respectful, people will always judge, its human nature, but everyone understands that its a part of the Contiki lifestyle, everyone's there to have fun. You might even get a holiday romance on board the coach, #ContikiCouple.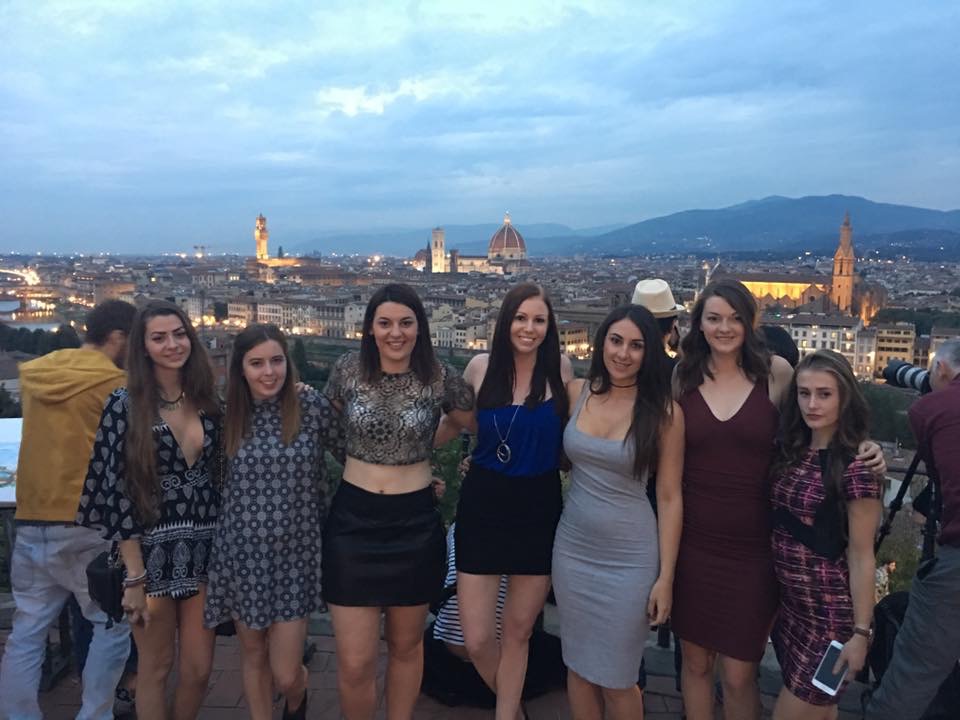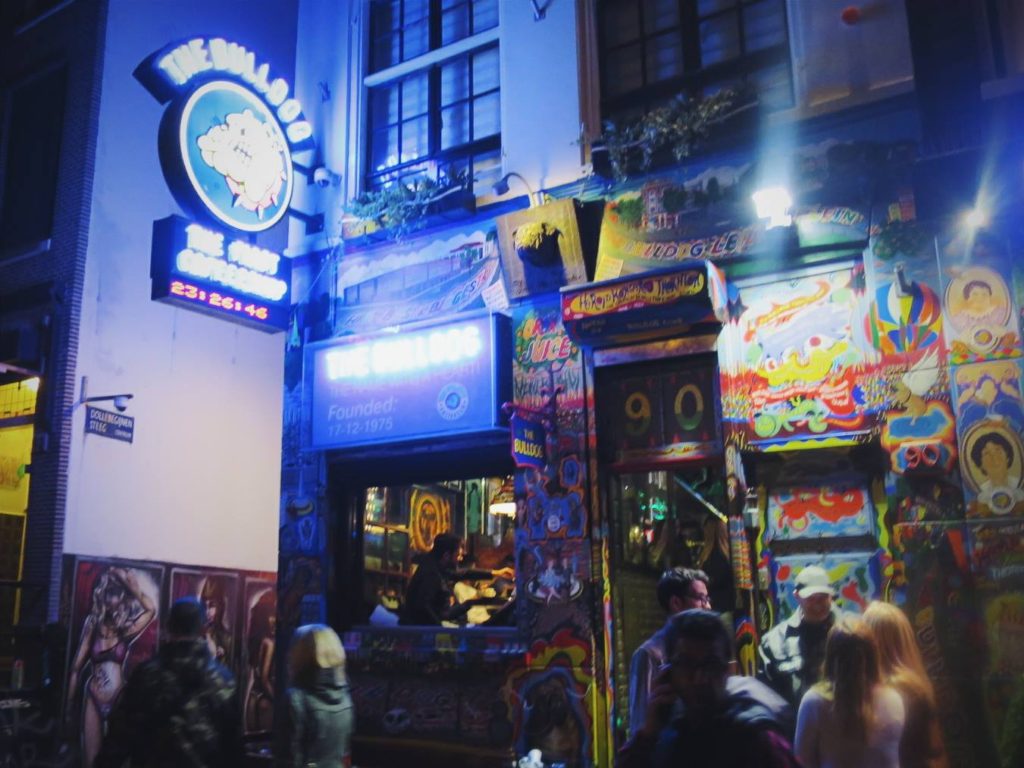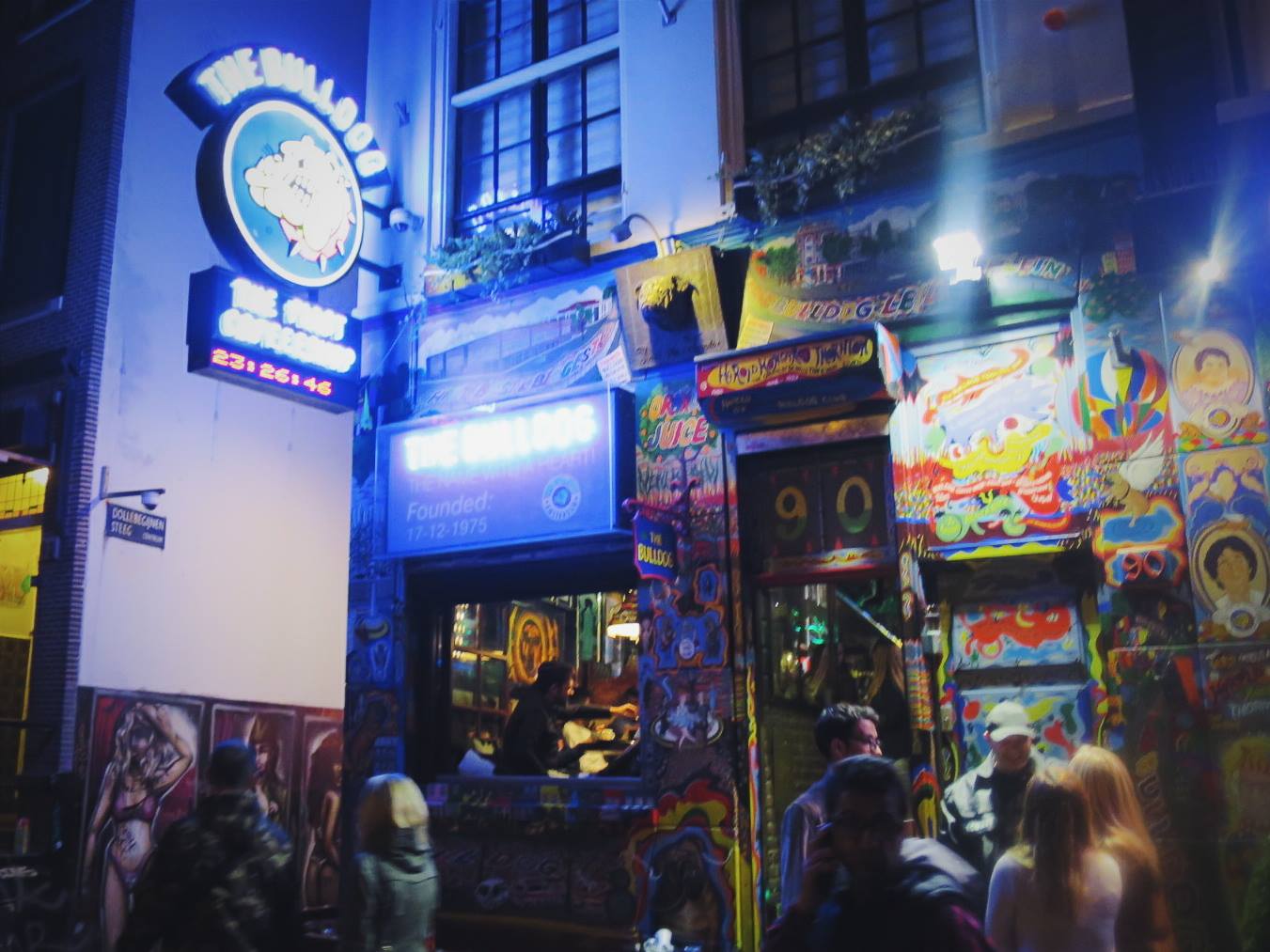 Packing.
Pleeeease., don't overpack. Pack clothes that can mix and match together instead of a new outfit everyday. Mid way through your journey there are laundry facilities available to the Contiki Family, around 20Euros it's worth splitting a laundry bag with your roommate/s.
As well as this, you should think ahead about what sort of luggage you want to bring, backpack or suitcase. Backpacks are perfect if you are going to have to do a lot of walking and carrying your stuff, but suitcases are more suited for coach journeys as most of the time you'll only have to move your bag to your room, and from your room.
Note: You should pack a few outfits for going out, you'll want to feel nice when you're out for the evening. Also, make sure you bring stuff to do on your downtime on the bus, as well as things to make you comfortable – the chances are high that you'll want to take a nap after an early morning wake up. 
Just so you know.
There WILL be a theme party. You will not know what it is beforehand, and you'll have enough time as everyone else to prepare for it.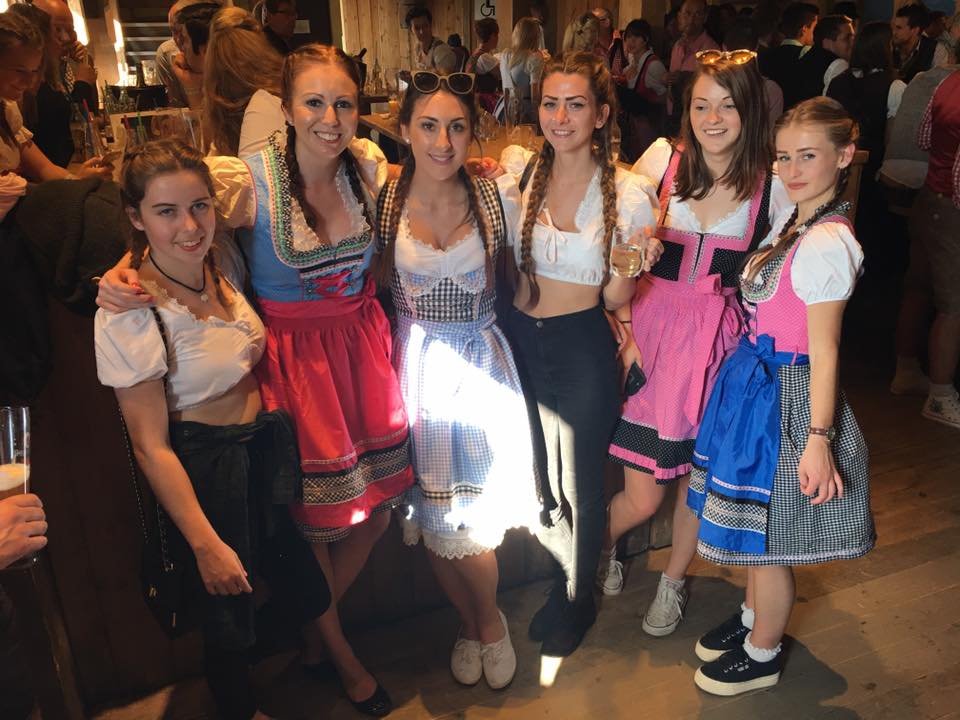 Down Time.
Now don't take me too seriously when I say down time, because this is pretty much only when you're on the bus and sometimes late at night when everyone is winding down. Sometimes after arriving at a new destination you are gifted a few hours before dinner, but some people choose to use this time to explore the local area or socialise – time will fly.
On the Road.
When driving from one place to another, after departure, your TM will let you know when your next stop is, which is usually somewhere to refuel, grab a snack and take a bathroom break. There is a bathroom on the bus, but this is only there for emergencies (and once the tank is full, it can't be used at all until it can be emptied, which can't be done in most places). Sometimes the coach takes you the scenic route when first arriving to give you a scope of the beautiful city, it all depends on time.
Your coach is your home, so keep it clean and respect it. Chances are high that a few of your fellow travellers will be cursed with the Irish flu, so this is something to consider on nights out, can you handle the hangover? There are plastic bags available throughout the coach. The bus has a clock visible at the front, and nice big windows that are cleaned nightly by the driver. The seats are as comfortable as a coach bus can be expected to be, they recline, but it's pretty much like being on an economy flight. By the toilet in the centre of the bus there is a charging station – but you will still need adaptors.
On board the bus, music is played usually from the TMs iPod (or your fellow travellers), but as well as this, every tour gets a 'day song'. This song will play for the rest of your trip, to psych you up each morning.
Note: THE CONTIKI COUGH IS REAL. Pack cold and flu tablets, whatever you need. Sitting in a bus of circulated air means if one person is sick, chances are someone else will get it.
Tipping.
It's been said that the average tipping on Contiki tours is $2 a day each for the driver and your TM, but there is absolutely no pressure – pay what you think is fair. They will hand you an envelope, and you can put whatever you want in it.
Getting the most out of your travels, my top tips:
Your attitude is everything. Be positive or your negativity will bring you down.
You won't get along with everyone.
Not everyone will enjoy it – don't ask me why, just be aware.
Do the things that you enjoy. You paid for this trip, so make it what you want to be. If you want to sight see, do it. If you want to drink the trip away, do that.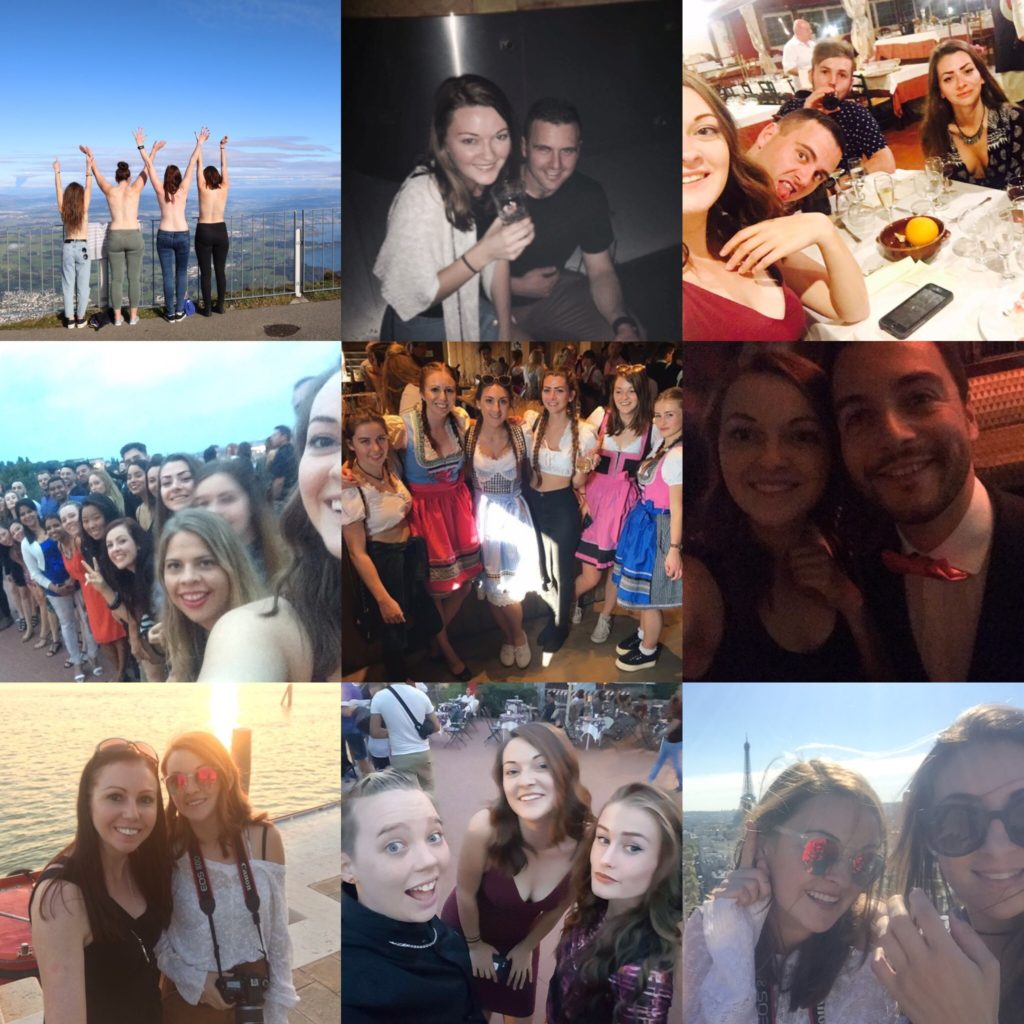 The Post Contiki Feels.
When you get home, like any exciting trip overseas, you're going to have that travel bug well embedded. Take advantage of that and go out, see your friends, explore your hometown. It won't last forever, and soon enough you'll get those Post Travel Depression feels – that feeling when you notice your every day life just isn't as exciting as it was during your travels.
Want some tips on taking advantage of the travel bug once you're home? See here.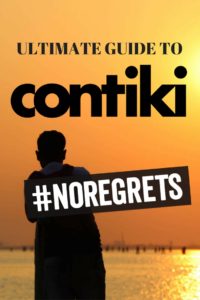 Check out their website: www.contiki.com for more info.
Feel free to ask me any questions you have about Contiki tours!