Forgive me for being so clichéd when I say;
"A picture is worth a thousand words"
So here's my journey of the Sea Cliff Bridge through images…
When travelling from Wollongong, the easiest way to get to the Sea Cliff Bridge without a vehicle is to catch the train to Scarborough Station and then the rest of the way is walking. The walk is approx 5kms – although it all depends on how far you want to walk.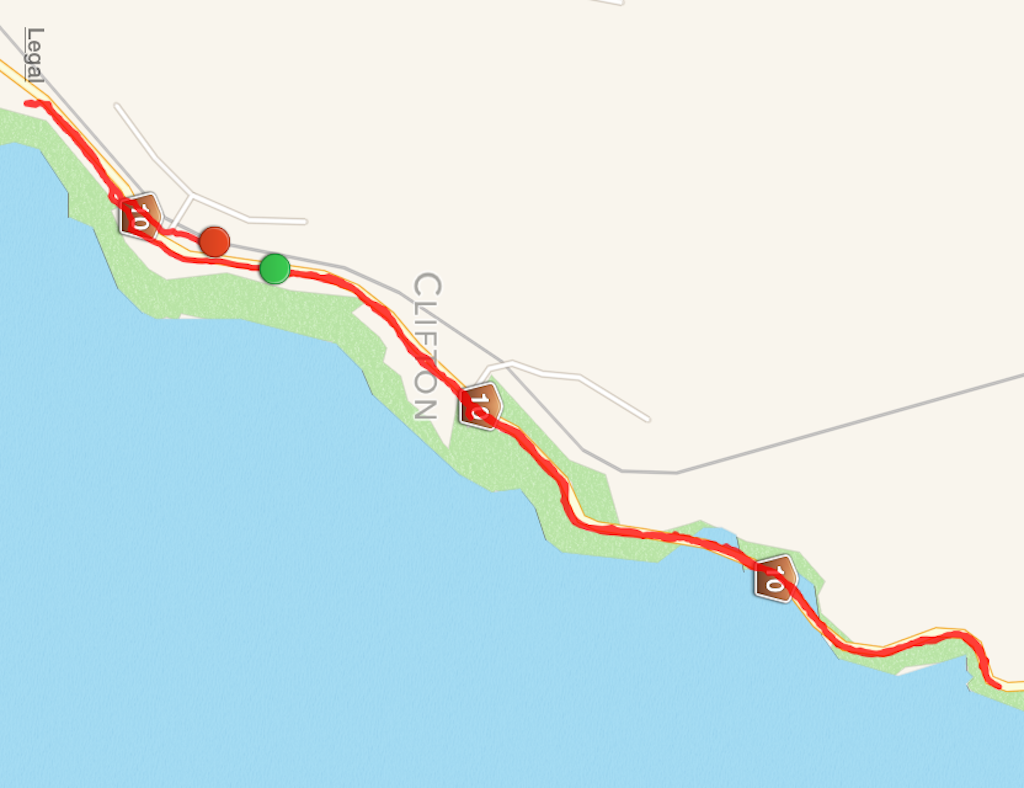 I wouldn't bring anymore than you really need – Camera, phone? – There are no cafés or places to get something to eat but a there are a few areas where you can sit down to eat food that you've brought with you. There are not a lot of sitting areas along the actual Sea Cliff Bridge walk however there are some before, and towards the middle of the walk. The walk can be quite long, especially if you stop to take photos every five seconds – like me! – but it's a relaxing walk under the hot sun – I would take a hat and sunblock. Even when the weather says it's about 15˚c the hot sun still beams down.
When waking towards the bridge from the station, you first turn down a road that goes in the opposite direction, but once you cross the road, you are able to walk back in the right direction along the pedestrian pathway. This path goes on for quite a while, until you reach a short unmarked road area. If you continue this way you eventually reach a pathway again. Just before you reach the fenced area that is the beginning of the bridge walk, there is a cute little picnic area that has great views of the ocean – This is Maronga Park.
This is also a great spot for spotting Dolphins and Whales, as the water is so clear. "Humpbacks travel north along the east coast in June and July each year, and return in October and November… Dolphin sightings are possible year round". To spot a whale, there will usually be a random splash of water, so if you think you see something just wait a while and it is likely to resurface. As well as this, usually if a whale has been spotted there will be a cluster of boats in one area.
When returning back to the train station, if you continue to walk past the turn-off there are a few lookouts dotted along the road where you can see Wollongong's steelworks district.